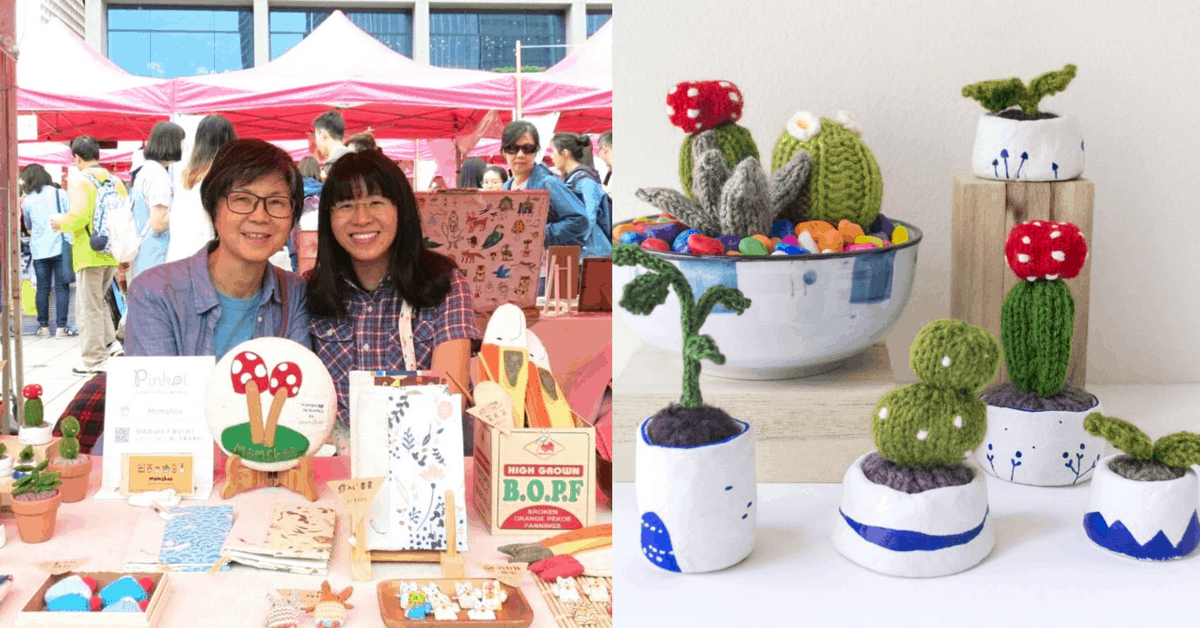 Almost a decade ago, I found myself browsing the Market of Artists and Designers (MAAD) at the Red Dot Design Museum on a whim. The craft market scene was less established than it is now; nonetheless, I walked out of the event with a pair of ear studs from momshoo.
Fast forward to the present – unlike many independent craft artists who exit the scene after a while, momshoo, which is so-named because it is run by Shu Ning and her mother, is still crafting whimsical lifestyle products that are handmade with love.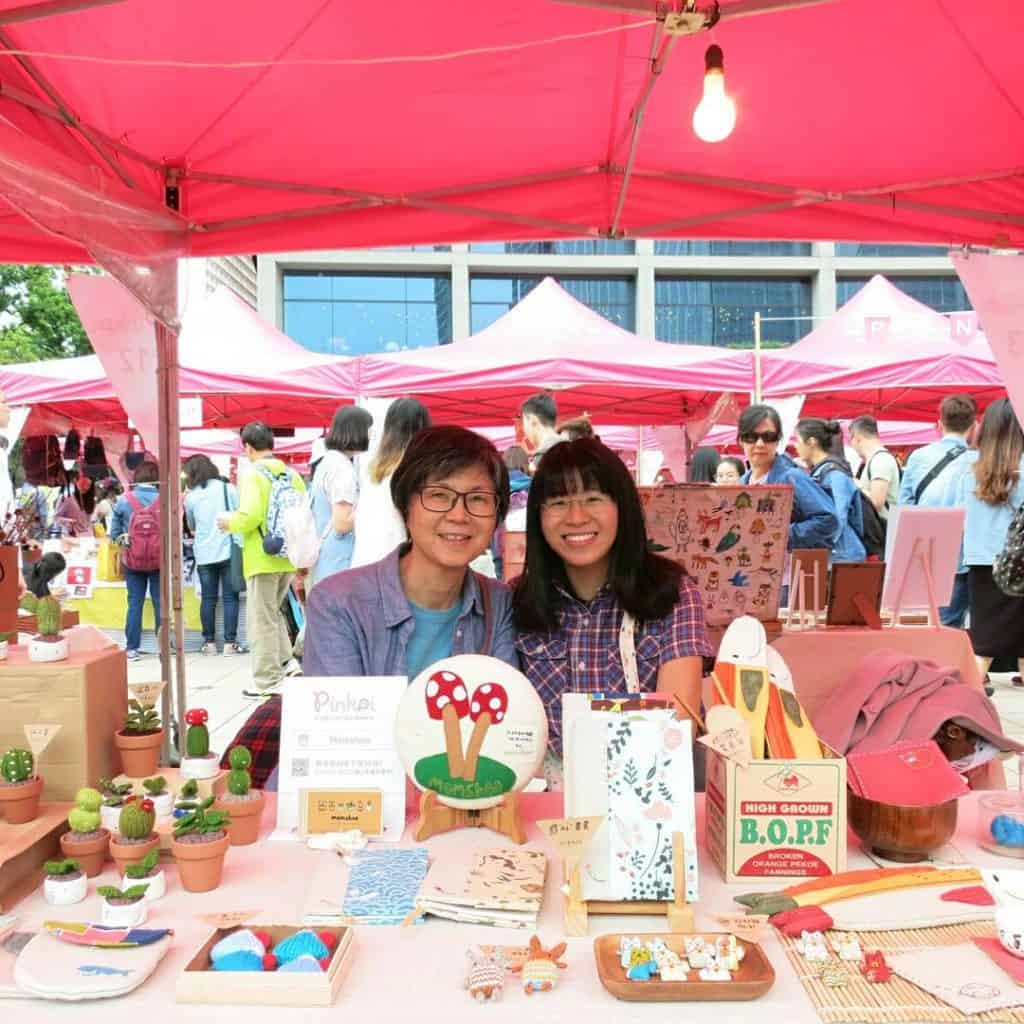 Inspired by the artists at MAAD and their lovely handmade creations, Shu Ning decided to likewise – create things for sale. This was how momshoo was born, even before she entered university.
This also meant that by the time She Ning graduated, it was possible for her to go into momshoo as a full-time career.
Momshoo creates their products using the traditional craft techniques of hand-knitting and sewing, including embroidery. Their products are crafted individually solely by Shu Ning and her mum – hence, they are made in small, limited quantities.
For Shu Ning, momshoo is all about handmade items that are unique and personal – she likens her crafts to a home-made gift from a friend, imperfections included!
In addition, they also conduct workshops to share the crafts of knitting and embroidery.
Mom: Parent & Business Partner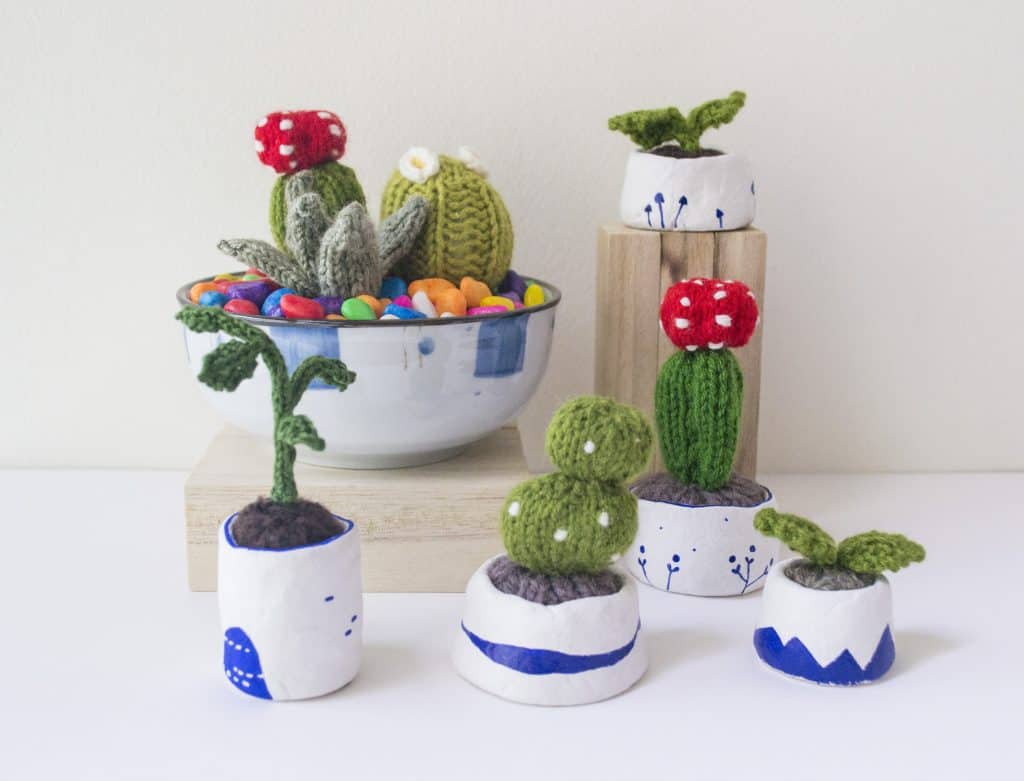 Shu Ning shares that being a parent-child duo who are also business partners has its perks, but also unique pitfalls.
"It is nice to work with someone who knows you so well," she says.
This being the case, it is also easy for the duo confide in each other, and constantly bounce ideas off the other party.
"I think it is harder to fall out with your mum compared to a business partner." 
In addition, working with mum means learning many skills – not just how to operate a sewing machine, for example, but also how to handle interpersonal relationships in business.
However, this also means the lines of family and work blur into each other – Shu Ning shares that it is challenging for them to stop themselves from talking and thinking about the business all the time.
In addition, the duo work from home, which means they are constantly surrounded by work – even when they head out together, they talk about work too! 
Handmade With Love
Shu Ning has always loved to make things, such as gifts for friends and art projects for school. Naturally, her favourite part of momshoo is the process of working with her hands.
The duo is also encouraged by the thought of being able to craft items their customers appreciate and want to own.
What else keeps them going?
"New ideas and opportunities to try new things that happen to come our way. I am very lucky to have met many wonderful collaborators through momshoo."
"Take workshops, for example – it was my senior who got us into the libraries, to try teaching what we know," says Shu Ning.
Last year, they embarked on a collaboration with Chubby Chubby to create personalized onesies' sets.
Beyond making products to sell, Shu Ning has enjoyed herself in collaborating with others on these side projects – which fuels her excitement about running momshoo.
Every now and then, momshoo also gets messages of appreciation from their customers – having people appreciate the amount of work that goes into their products makes Shu Ning's day.
A Passion For Sustainable Living
When I ask Shu Ning what she is hoping to inspire or achieve through momshoo, she tells me that she is increasingly inspired by the concept of sustainable living.
Through meeting other crafter friends who believe in using less and buying less, it set her thinking about her own habits.
She admits that at first glance, this appears to go against the function of a retail business, however, she views sustainable living as the aim of encouraging people to buy things they would love to use daily.
To her, sustainable living is about making timeless products that will last for a long time.
As a business owner, Shu Ning does not want to make money from products which customers have to replace often, which ends up creating more waste.
In line with her beliefs, some of momshoo's products also make use of fabric scraps from other products, which means they throw away less waste.
Shu Ning also draws inspiration from her travels, citing Taiwan as an example of a country that believes in eco-living.
Many Taiwanese carry a personal cutlery set around, to reduce use of disposable cutlery – which cannot be recycled.
Having made this observation, momshoo cutlery pouches were made, with the hopes of encouraging more people to bring a personal cutlery set around.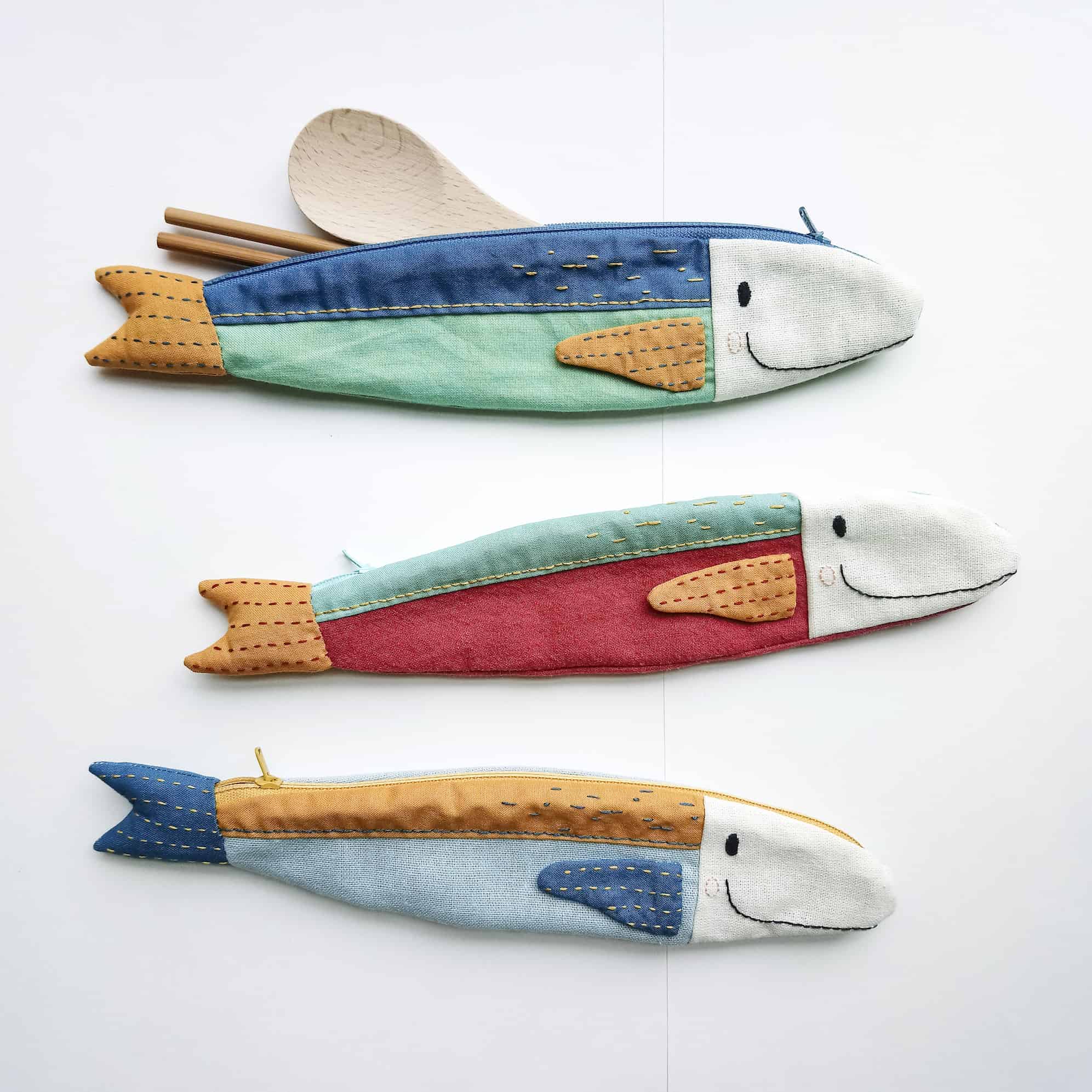 Shu Ning's involvement with community craft collective POPIN from 2012-2015 gave her a head start in conducting workshops.  This served as a platform for Shu Ning to share her craft and bring people together through the process of making things.
Through POPIN, she gained confidence to run craft sessions – now, Shu Ning hopes that momshoo's own workshops help to rekindle the crafting culture that has been lost in the busy, modern lifestyle in present-day Singapore.
Memorable Occasions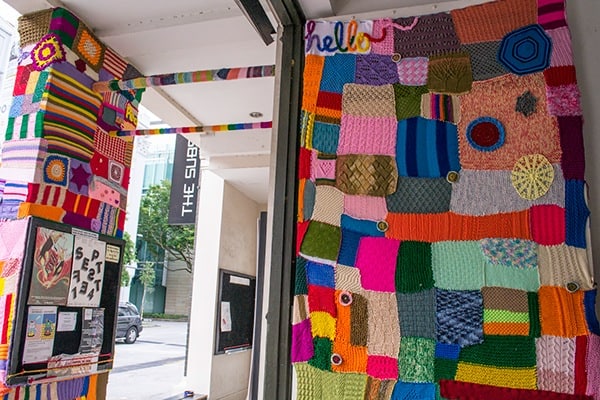 Shu Ning counts yarn-bombing the Substation façade in 2014 as one of her most memorable encounters. Looking back on the project, she tells me it still amazes her that momshoo had managed to pull it off. She wrote about the experience here.
In addition, momshoo's escapades abroad are also experiences she will remember – momshoo visited Japan in 2013, and Taipei, last year.
Future Endeavours
To round off the interview, I ask Shu Ning how momshoo has managed to stay on top of the barriers that have caused other craft artists to exit the scene within a short time.
To my surprise, she tells me they are still struggling to make momshoo a sustainable business. Nonetheless, pursuing her passion for handmade crafts comes with the need to lower one's expectations to how much one would earn, Shu Ning admits.
Instead, the ability to remain in the crafting scene comes with always trying new things.
For momshoo, this means that besides making products, they have expanded their scope of work to include giving workshops and taking up other commissioned work.
Of course, they still need to continually create new products, while engaging in ongoing efforts to refresh and improve older ones.
In closing, I enquire about Shu Ning's goals for the future direction of the brand.
"I don't plan very far ahead, I just go with the flow and see what comes up and try to take on things that excites me," she says.
Nonetheless, all the best momshoo – I'm definitely looking forward to seeing you around in time to come.