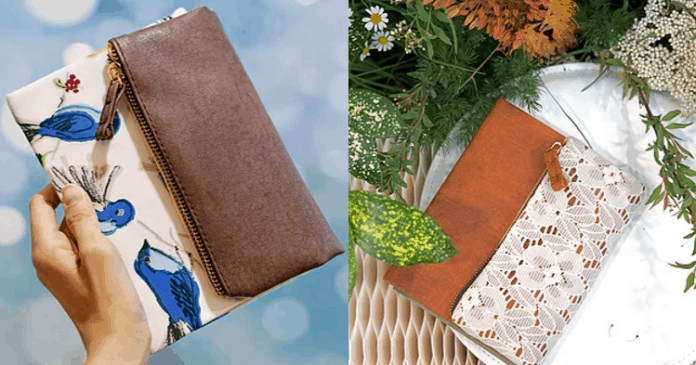 Everyone copes with mental health issues differently.
This Social enterprise, Mori Official, believes that through journaling, individuals can cope better with mental health struggles.
Helmed by Mitzi Chan and brought to Singapore by Rachel Lin, Mori Official sells handcrafted purse books made by disadvantaged mothers in the Philippines.
The stylish journals, which double up as fashion accessories, feature additional compartments for storage of small items like cards, mobile phones, and stationery.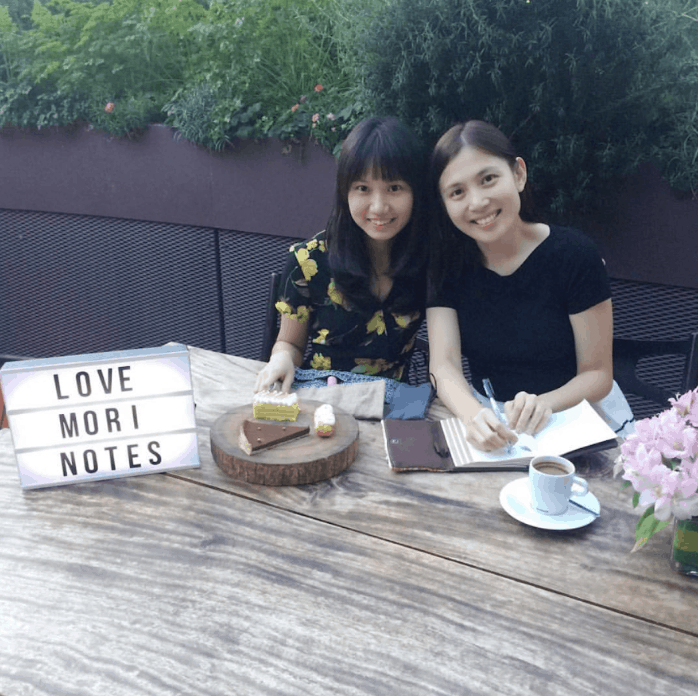 The idea behind this enterprise was sparked by Mitzi's habit of frequent journaling, which inspired her to make journals for family and friends.
Years later, Rachel met Mitzi online as she was researching about social enterprises based in Phillippines. A few chats and shared interests led the two women to become fast friends.
Rachel's business background gave the confidence to bring Mori Notes to our shores, where it is known as Mori Official.
The social enterprise aims to empower women while advocating for mental health awareness at the same time.
Co-owner of Mori Official, Rachel, shares their story.
Empowering Women
"Mori's main mission is to provide mothers work-from-home opportunities, despite their disadvantaged backgrounds," Rachel explains.
She went on to explain how due to cultural and religious factors, few women in the Philippines used contraceptives. This lack of contraceptive used leads to alarming fertility rates in the poorest regions, at 5.2 births per woman.
Burdened with multiple responsibilities at home, these Filipino mothers are restricted from finding meaningful employment in the working world. It is often hard for them to juggle their caregiving duties and work, "rendering it a huge challenge for mothers to work far away from home."
Explaining the reasons behind picking the poor urban mothers as their core beneficiaries, Rachel says, "It's really about standing in the gap and catering to the needs of the helpless that needs our help more."
The social enterprise, which originally started with four mothers, now works with 15.
Fair Employment
Mori Notes hopes to erode the barrier to employment by providing work-from-home opportunities. They also train their beneficiaries to ensure impeccable product quality.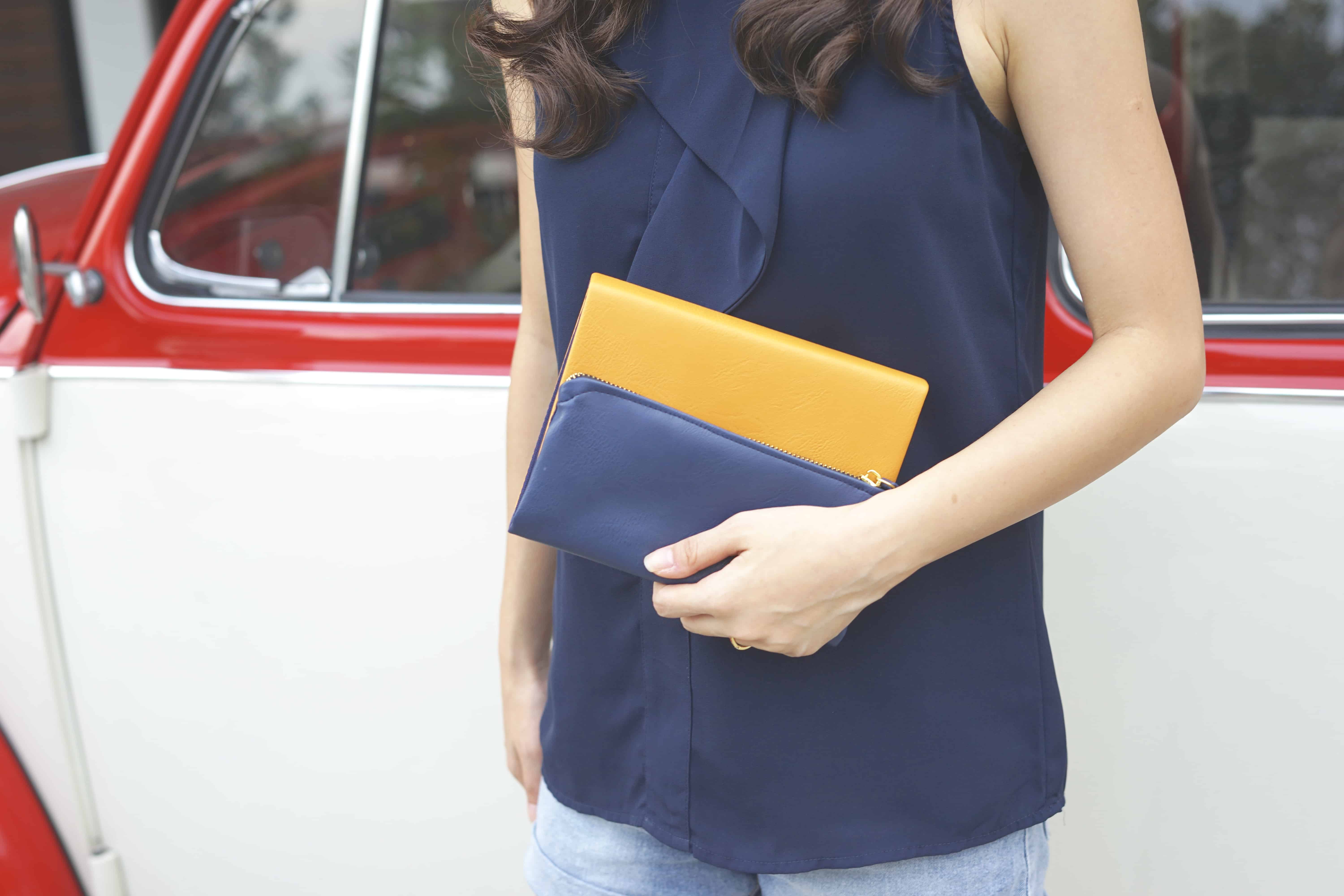 Unlike bigger manufacturers, Mori is committed to providing fair compensation for their employees' work.
Rachel briefly explains the remuneration structure, "We pay them at per piece rate, a rate higher than other manufacturing companies by 50%. We take the amount of time used to make the product and divide according to the living minimum wage."
She elaborates that before working with Mori, many of the Filipino mothers used to sew rags, earning a meagre 100 pesos per day.
They now earn an average of 400-500 pesos per day, which helps improve their overall quality of life.
"They can now afford to consume better food, and cover other living expenses, including their children's college education."
Journaling And Mental Health
Through their handcrafted purse books, Mori hopes to encourage the practice of journaling.
Rachel's strong conviction towards the benefits of journaling stems from her own personal narrative.
"For me, I started journaling when I first ventured into social entrepreneurship, facing high stress, disappointments and failures."
"In Singapore, busyness can easily cause us to sweep pent-up pressures under the carpet, which is unhealthy."
"Journaling has given me a safe space to articulate my raw and unprocessed thoughts and emotions. It not only allows me to express myself in raw format but also to take a step back to process them in its entirety." She explains.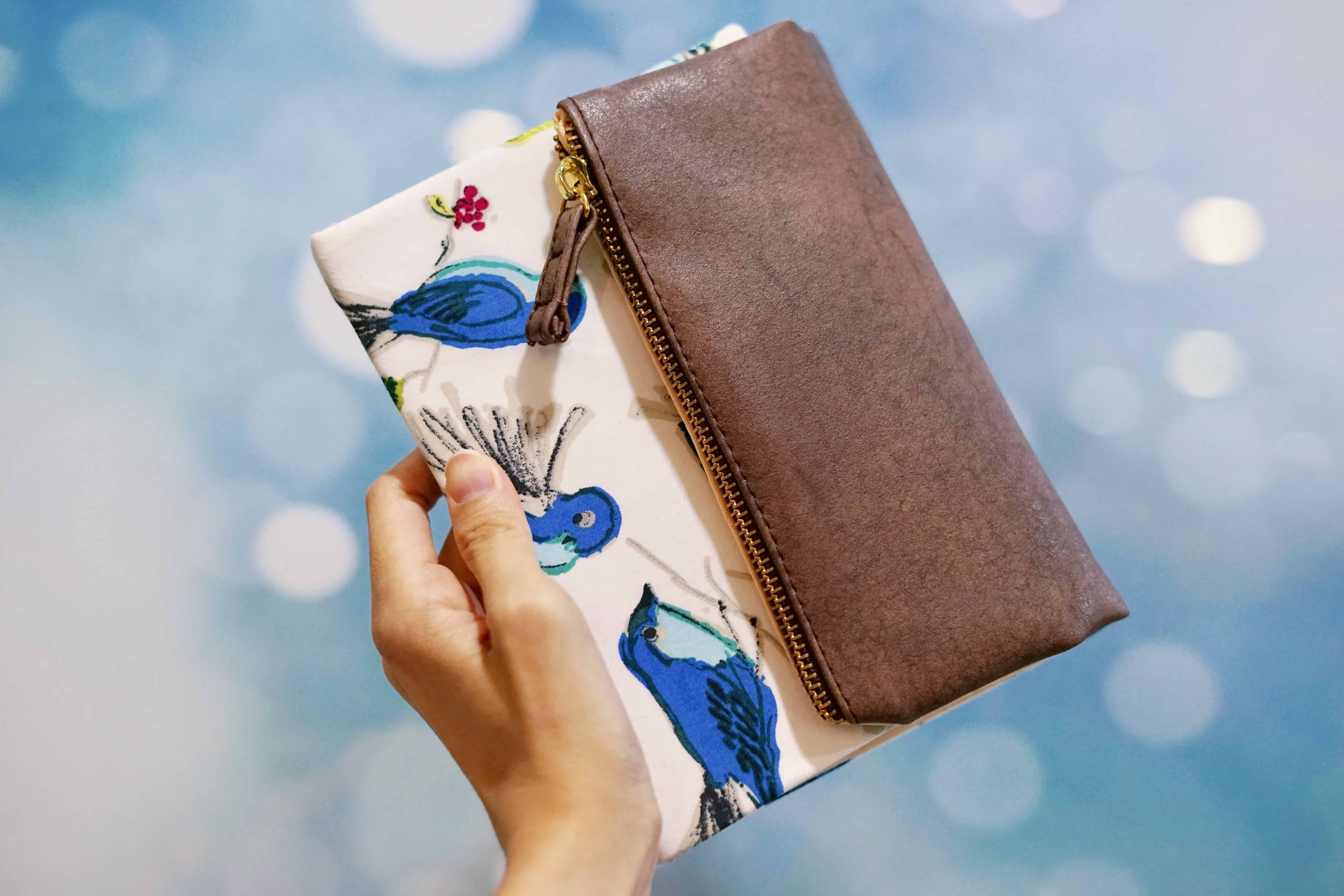 The co-owner, who oversees operations and sales in Singapore, believes that individuals can establish a better connection with their emotions by documenting their thoughts on paper.
Promoting Mental Health Awareness
"We seek to encourage self-reflection and expression of thoughts through the functional products and services created," Rachel and Mitzi explain.
Mori's core product, the purse book, comes with refill notebooks bearing uplifting and positive quotes.  "Happiness is a journey, not a destination" and "You Are Loved" are two such examples.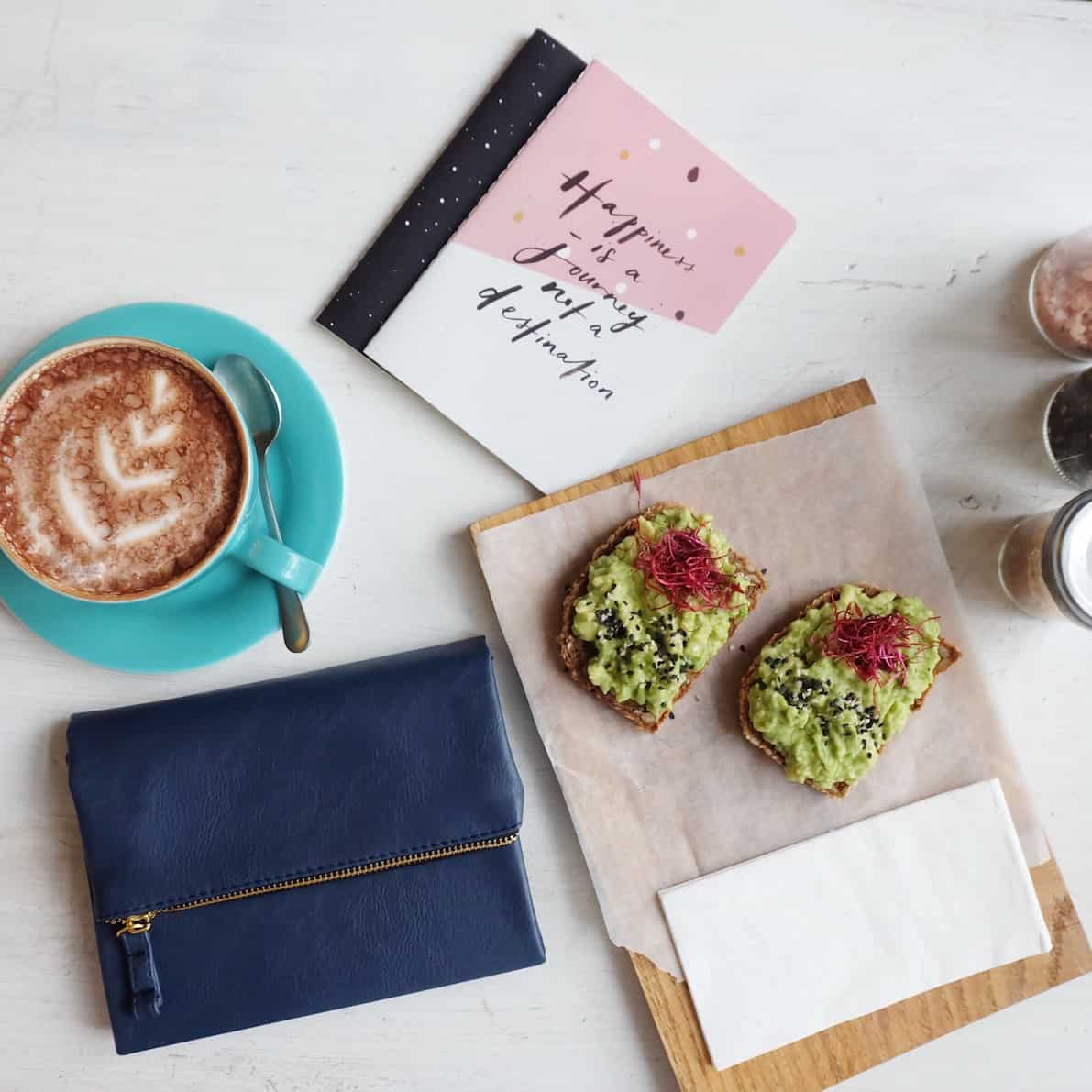 Recently, their mental health awareness efforts came in the form of a collaboration with local illustrator, @jangandfox. The Singaporean illustrator is most known for her adorable comic strips centred around the themes of self-love and care.
Through the collaboration, Mori Official hopes to shed light on the importance of self-care.
"Both are fundamental aspects of mental wellness. Self-love and care must first begin with a healthy mindset," explains Rachel.
Advocating For Authenticity
Commenting on the current stigma that surrounds mental health issues, Rachel says, "There is an easy tendency to judge someone with mental health issues, with the mindset that the person did not try hard enough to fix things,"she continues,"because of our upbringing in a meritocratic society, we tend to think that willpower or effort can fix things."
Mori has also taken to social media to further their advocacy efforts.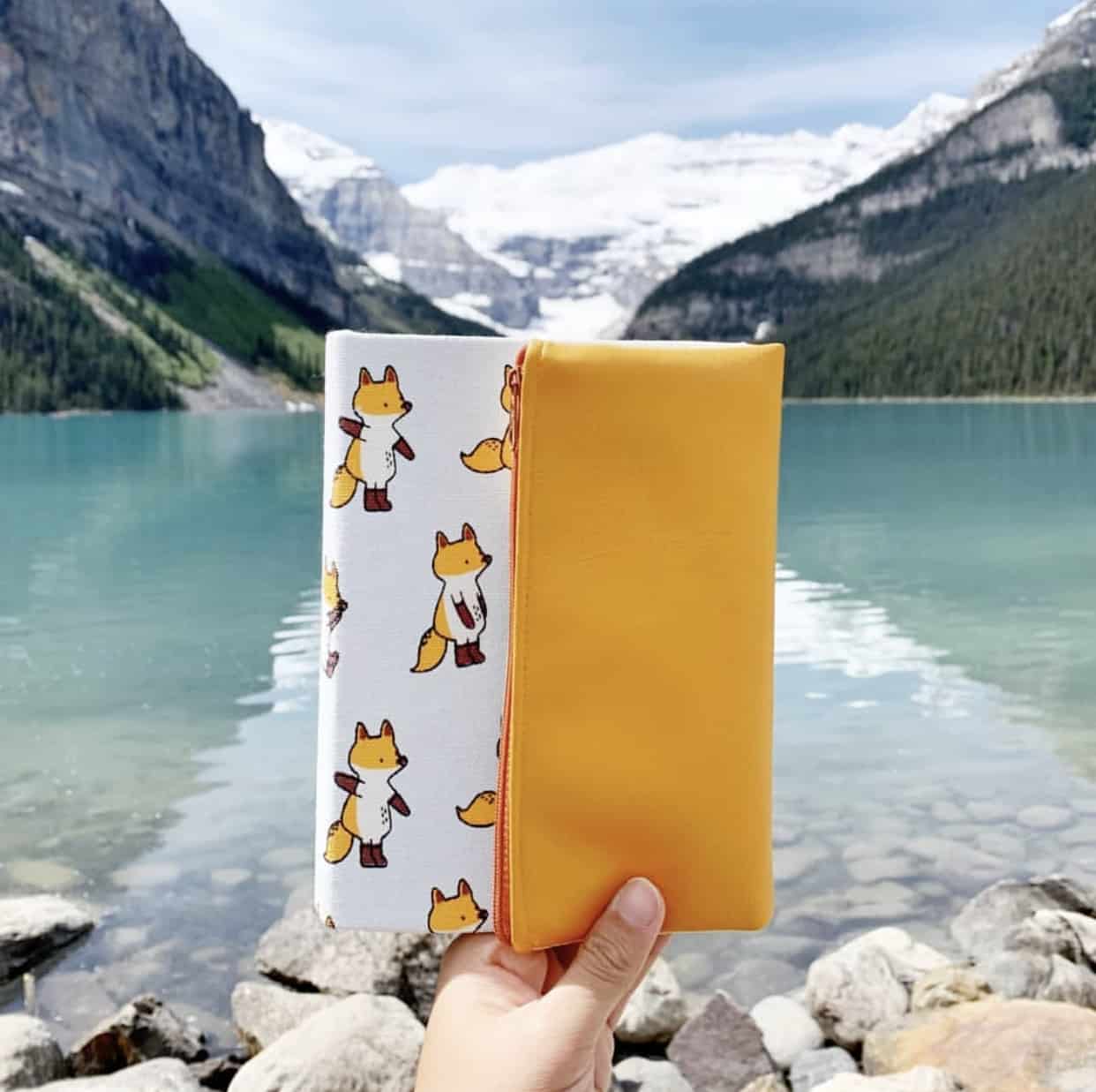 After a particular conversation with a customer, Rachel felt compelled to encourage authenticity on social media. The customer was struggling with her marriage, and scrolling through numerous photos of happy couples often made her feel worse.
Most of us are no strangers to the fact that social media is a facade. Unfortunately, social media often leads to comparison, which can be detrimental to one's mental health.
"We encourage and advocate the culture of authenticity on our social channels. That it is okay to be not okay at all."
"As part of our movement, we provide tips on how to make journaling more fun and practical through the hashtag #moritip on Instagram."
Rachel aspires to erode the stigma surround mental health with three main values.
"To me, acceptance, authenticity and empathy are key." She continues, "Truly the gift we can gift to others is the gift of no condemnation. It is one element that helps people to thrive in love and acceptance."
[Special Promo] In honour of world mental health day, Mori wants to help you reap the benefits of reflection through journaling. From 10 Oct to 10 Nov, YP readers get to enjoy 10% off all purse books and 2020 planners when key in the promo code YP10 during checkout!