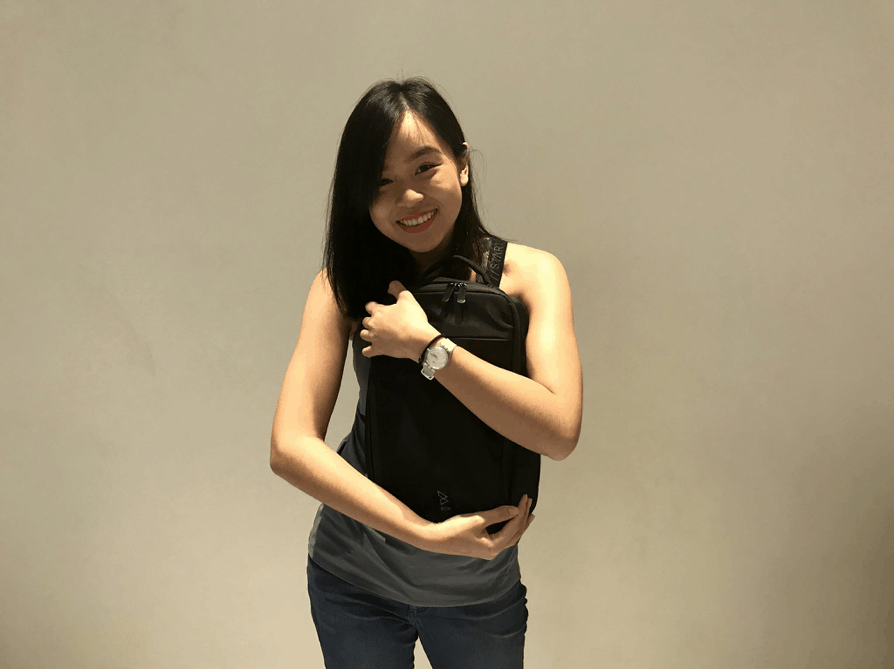 "I know that being young, I had nothing to lose. The worse thing that could happen is that I wasted a year and emptied my savings account."
Credit: BOW/ Mandy Chan
Not many can say that they have the guts to dive into the unknown. But a courageous Mandy Chan, who was fresh out of Junior College at 19, decided to pursue her dreams of being an entrepreneur. Instead of heading straight to university, she put her studies on hold and took a gap year, even if she knew almost nothing about creating products.
"While others were enjoying their 8-month break before university started, I was entrenched in creating marketing materials and making sales to people who were at least twice my age in the 3 different startups that I interned at," Mandy wrote about her journey on LinkedIn.
About two years later, her hard work has paid off. Quiver is finally ready.
Mandy, now a business student and co-founder of BOW Pte Ltd, managed to propel her product to success, securing funding on Kickstarter in just three days.
The Product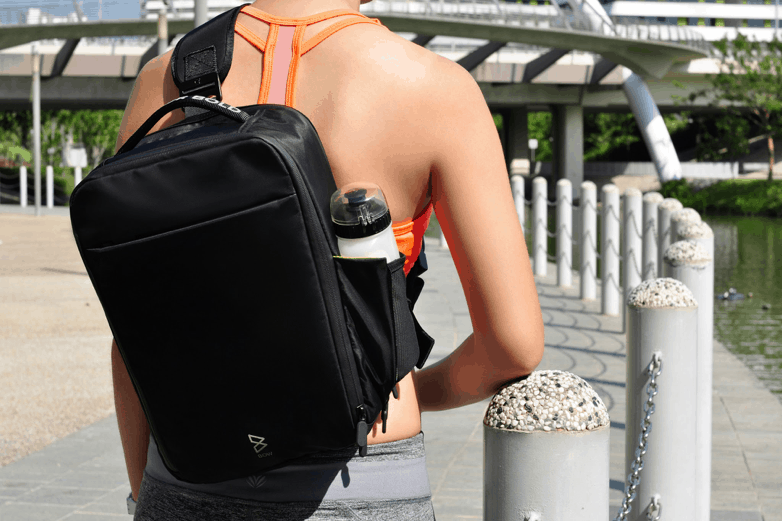 Credit: BOW/ Mandy Chan
Quiver is a "multi-bag", where the traditional shoe bag has been redesigned into a multi-functional, multi-purpose sports bag. The bag, which looks sleek and deceivingly compact, can fit a ton of things in it – shoes, clothes, water bottle, and toiletries.
Quiver can fit all your barang barang.

Credit: BOW/ Mandy Chan
Quiver is designed for the ultimate versatility, carrying all your essentials in one: shoes and sports equipment in one compartment, clothes and toiletries in the other. Its detachable strap allows you to carry it in any way you feel comfortable.
Being 'everything resistant', from water to dirt, it's a perfect bag whether you are a traveller, gym-goer, or simply in love with its practicality.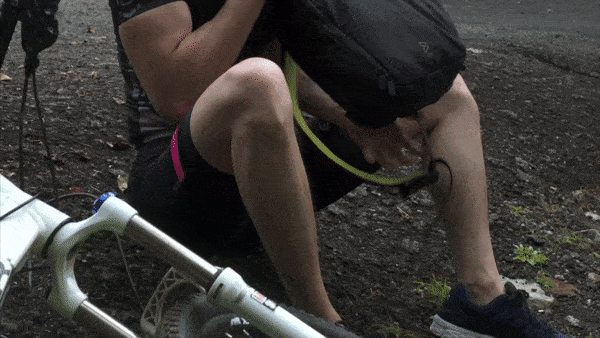 Credit: BOW/ Mandy Chan
And not just on the outside either. Quiver's dedicated phone storage compartment is also waterproof, allowing you to hang your bag in the shower without any worry.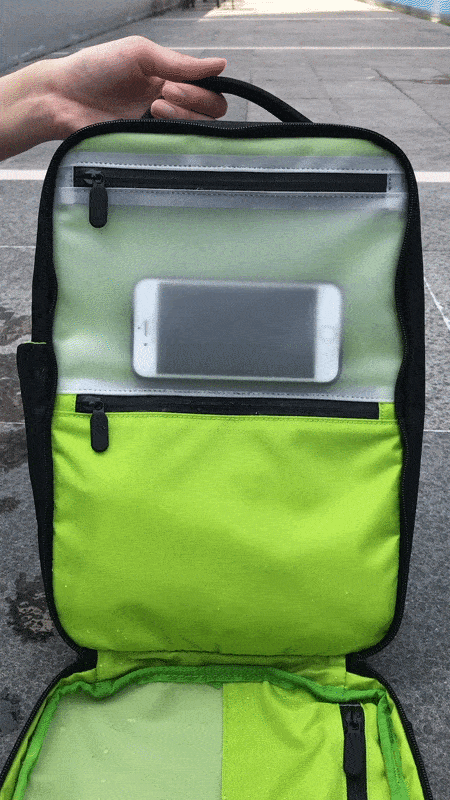 Credit: BOW/ Mandy Chan
The meticulous design of Quiver has all your needs well-thought-out. The quick access compartment allows you to stow away and grab your keys, wallet and phone with ease. According to their Kickstarter page, the depth of this quick access compartment was meticulously tested time and time again to achieve a perfect depth – not too deep so you don't go fishing about for your items.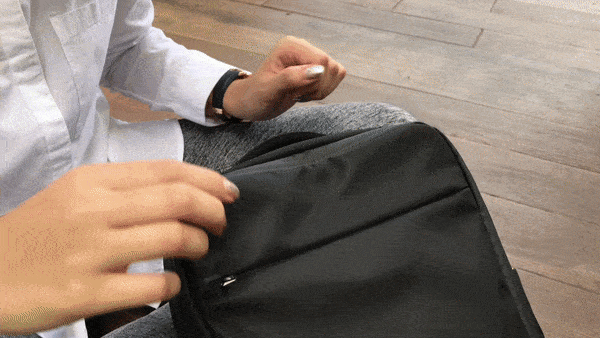 Credit: BOW/ Mandy Chan
There is also a convenient side water bottle pouch, capable of holding bottles up to 500ml sizes.
A card slot on the front strap allows you to whip out your ez-link card or ATM card easily, so you don't get side-eye looks from people whose line you are holding up.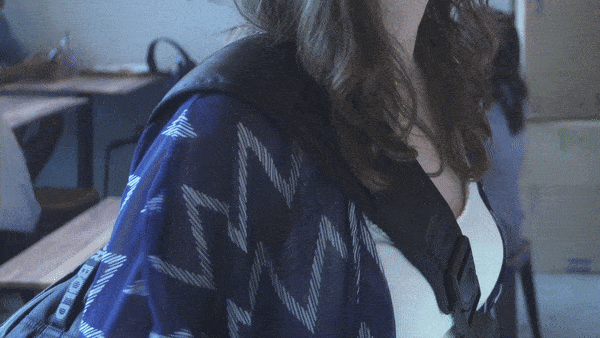 Credit: BOW/ Mandy Chan
Functionality meets design with Quiver, so you no longer have the excuse of, "Oh but I didn't bring my workout clothes," when trying to fit in an after-work gym sesh anymore. Honestly, I do think it even looks great with any outfit.
The Journey
Of course, no journey to success is easy.
On her LinkedIn post, Mandy recounted the gruelling process:
"I had to persevere for 11 months in the prototyping lab without seeing any real results. I had to head down to the streets and public bus stops alone, seeking validation from strangers about my obscure ideas. I had to travel to China in search of overseas factories, going on 14-hour train rides stuck in a cabin with 5 other men. There were so many times that I wanted to throw in the towel and be just like everyone else – go to university, get a degree and get a job.

"In the last month of my gap year, I had my first product in hand."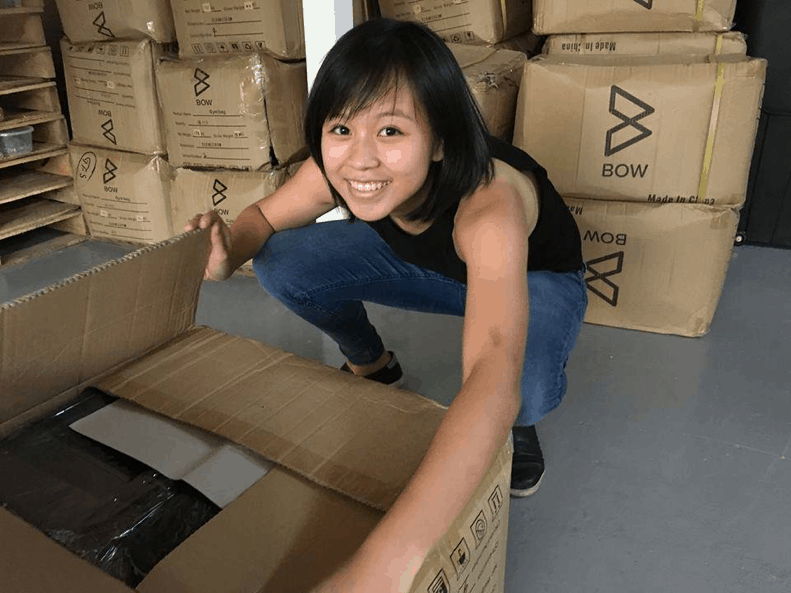 Credit: BOW/ Mandy Chan
Fast forward to today, Quiver had raised more than $60,000, well above its initial goal of $15,000, which was achieved in just three days.
YP SG spoke to the now 21-year-old Mandy to get the inspiring details of her startup success.
Quiver received funding in three days, were you expecting this kind of success?
Quiver's success was definitely not what I expected! Raising $15,000 in 3 days was a complete dream for me since Singaporean Kickstarters don't usually get that. What was also surprising for me was receiving messages from local backers who stated that they backed our project just because it was a local project.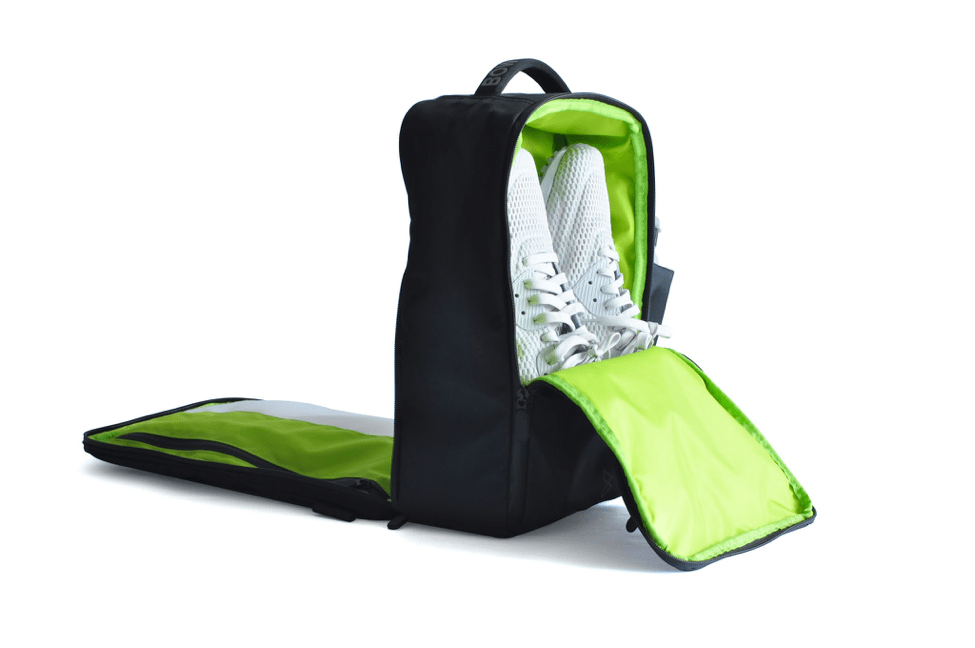 Credit: BOW/ Mandy Chan
Are you an avid exerciser yourself? (Walk us through your thought process behind coming up with Quiver)
I do some running and am a regular gym-goer. For me, it was always really annoying having to carry around multiple bags – one for shoes, another for toiletries and yet another for clothes. Also, since I'm the forgetful type, I would always leave something behind! After seeing so many forgotten bags of toiletries in the gym I realized that I was not the only one and decided to create an all purpose bag to solve the problem.

Your personal favourite feature about the bag?
My personal favourite is the touch-screen compartment where I can be the DJ in the bathroom, blasting my favourite tunes, without being afraid of my phone getting wet!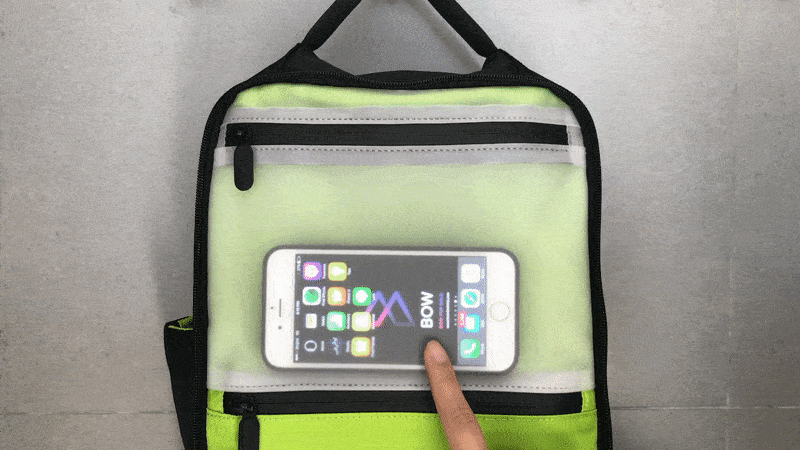 Credit: BOW/ Mandy Chan
What were your parents reaction when you wanted to take a gap year?
Being traditional Asian parents, they were appalled at my decision and wanted me to head to university straight – just like what a JC kid should do. But they soon came round when they saw how serious I was – taking up part time jobs to fund the startup.
What gave you the confidence to take the gap year and pursue this?
I know that being young, I had nothing to lose. The worse thing that could happen is that I wasted a year and emptied my savings account. But these risks are minute in comparison to the possibilities that could happen in this one year.
What would you say was the hardest part of this journey?
The hardest part was to keep going despite not having a tangible prototype in my hand after 11 months out of my 1 year of sabbatical. It was disheartening to keep banging walls after walls without seeing any real results. But at the end of the day, it boils down to how much you want it. Things don't always go according to plan, which is why it's important to remind yourself why you started this journey in the first place.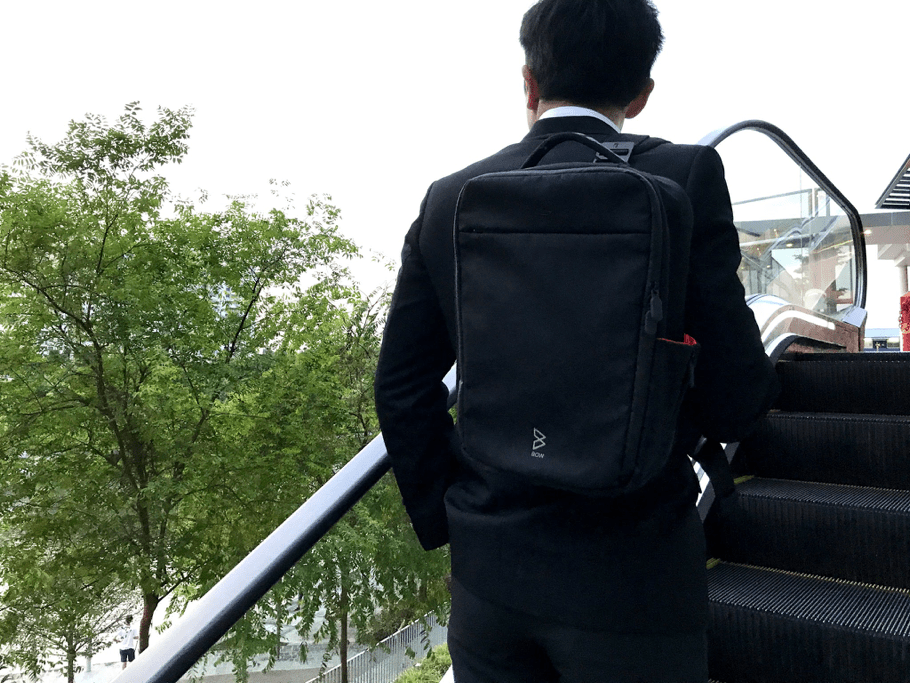 Credit: BOW/ Mandy Chan
What are your plans after the Quiver bag?
I would be focusing a lot on expanding the team, working with interesting people and of course, the next product 😉
Any advice to other aspiring entrepreneurs?
Be bold and just take the leap of faith! You never know how your life can change within 1 year. Remember that FEAR in the future is just False Evidence Appearing Real, that focusing on your end goal and breaking it down into baby steps to get clarity on what to do and to get there will essentially remove the fear. Be Bold, be brave and get clarity.
Wise words indeed.