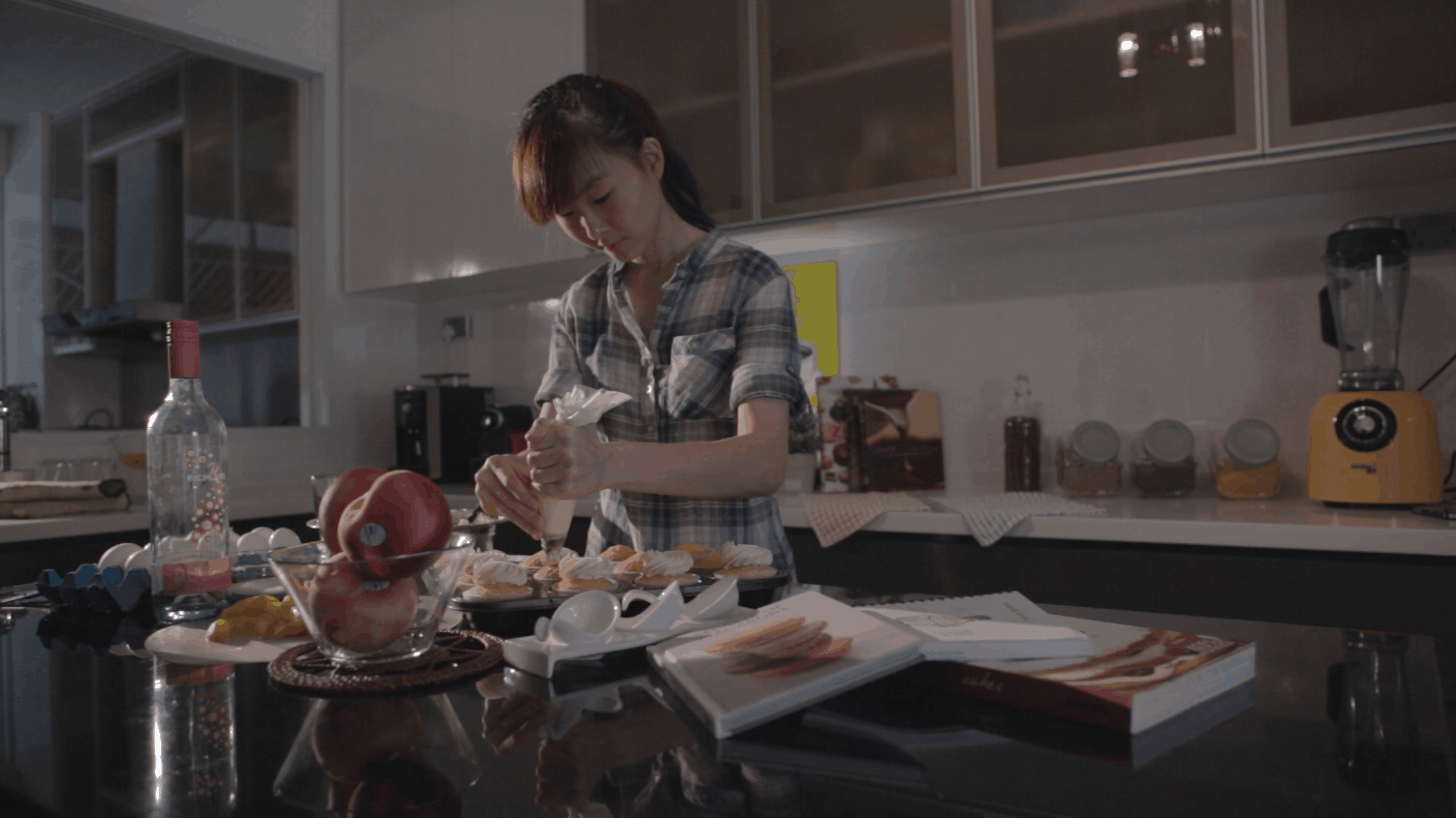 The first time I met Li Tying I was in secondary school – she was the choreographer and mentor for one segment of a dance performance, while I was put in charge of the team. It's been 7 years since then, and she has gone on to accomplish many things – one of which is to helm The Spatula & the Pen, where she specializes in customised bakes.
With a 14.2 thousand-strong following on Instagram, it's safe to say that Li Tying's cakes are popular. However, what sets the brand apart isn't only her aesthetically pleasing cakes. Known as the "baker of stories", Li Tying crafts each cake based on her customer's story, making every cake unique.
She fondly recounts an order from a florist, Pauline – the cake was meant for Pauline's fiancé. It was their last time celebrating his birthday together before they got married, and she wanted it to be special.
"She said that her husband is not usually a crafty person, but he made a terrarium-like box for her, which contained her wedding ring. She also shared that sometimes they would both pretend to be Masterchefs, and guess the ingredients of the food they are eating."
The final masterpiece took a whole day's work, and resembled a forest – complete with herbs and edible flowers – to represent a terrarium. She also decided to add a special touch.
"She told me which flavours her fiancé liked, so I used them but had different flavours in each quarter of the cake. It's so that they can guess which flavours are in the cake as they eat it!"
From Waitressing to Baking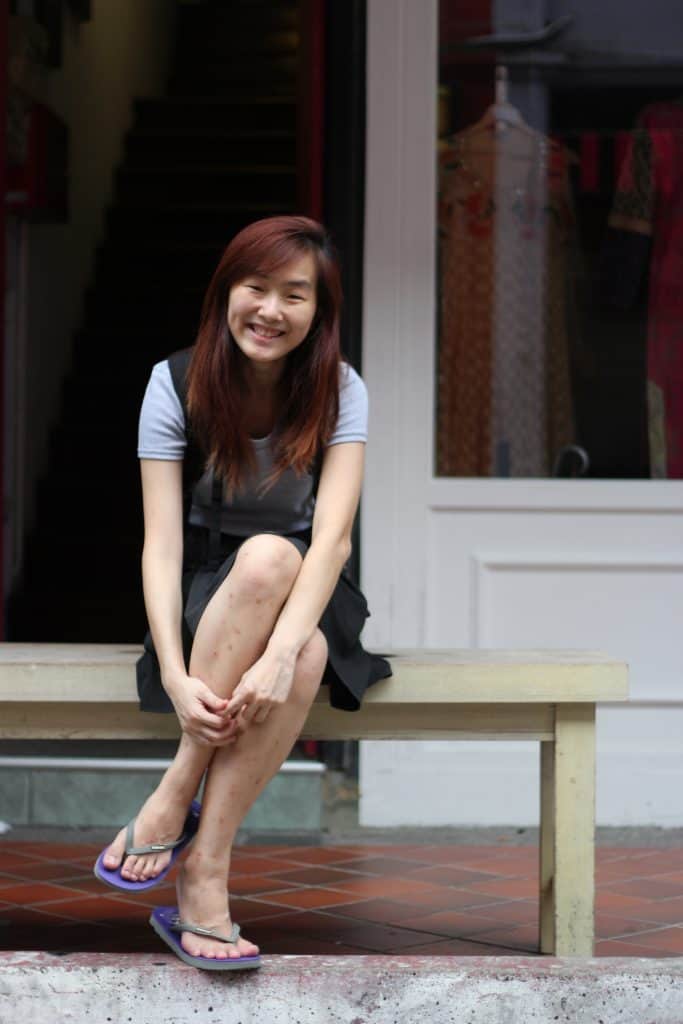 According to Li Tying, baking "happened very organically" while she was working part-time as a waitress in a café called Wimbly Lu. She had suggested adding S'mores Pie and Root Beer Float Cake into their menu, but the staff asked her to try making them for the cafe instead. The new additions were a hit, and she turned into a part-time baker for the café.
Creating stories based on cakes, however, was nothing new for her.
"I have always been interested in stories, and this was something I always did, even for my friends. It's something I feel strongly for, and I started doing more of it at home for my friends and family. People became more interested and everyone told me there's potential in this."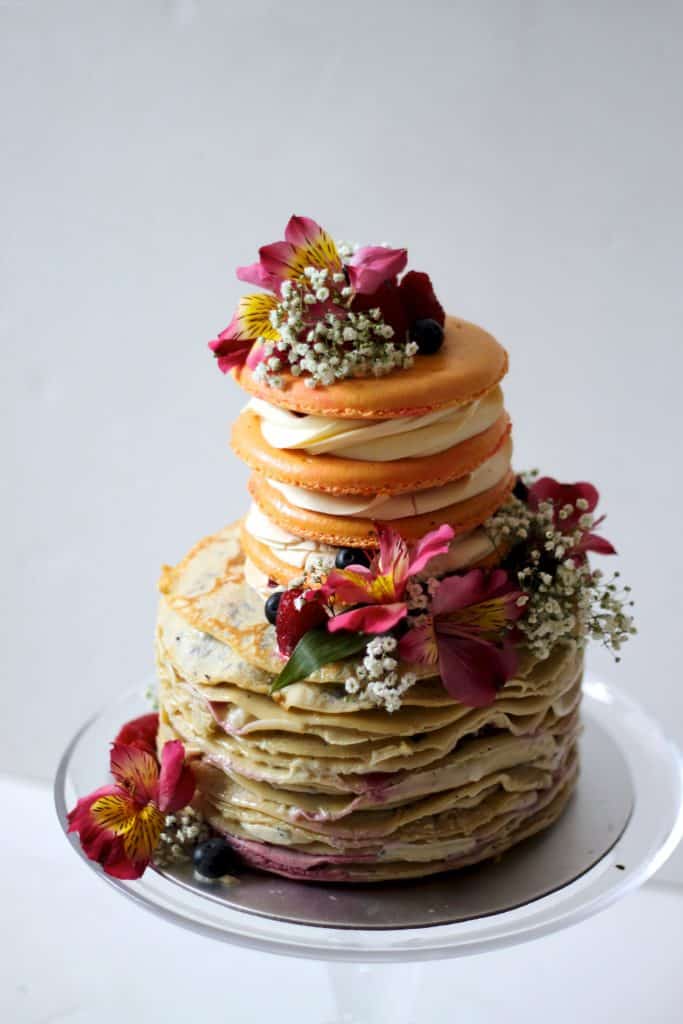 This is also how the brand name came about – to Li Tying, the spatula and the pen and inseparable. Often, her Instagram posts of her creations will have an accompanying story. I ask her which are her favourite stories that she has come across by far, and she ponders for a moment.
"I don't have any favourites, but if I must choose – I prefer the heartwarming kind. For example, a daughter getting a cake for her dad, and submitting a story of how sacrificial he has been. It could also be a cake for a friend."
She recounts a story where both friends had met in university – they had bidded for the wrong module, gotten to know each other in class and hit off immediately. She adds that she has received many similar lengthy submissions, and prefers such stories over romance ones.
"To me it's rare to have friends that know you so well or to share such a close relationship with your parents."
Her face lights up as she recalls something else.
"Those with dietary requirements or allergies are interesting as well because there are those that haven't had a cake in a long time, since the ingredients are usually found in cakes."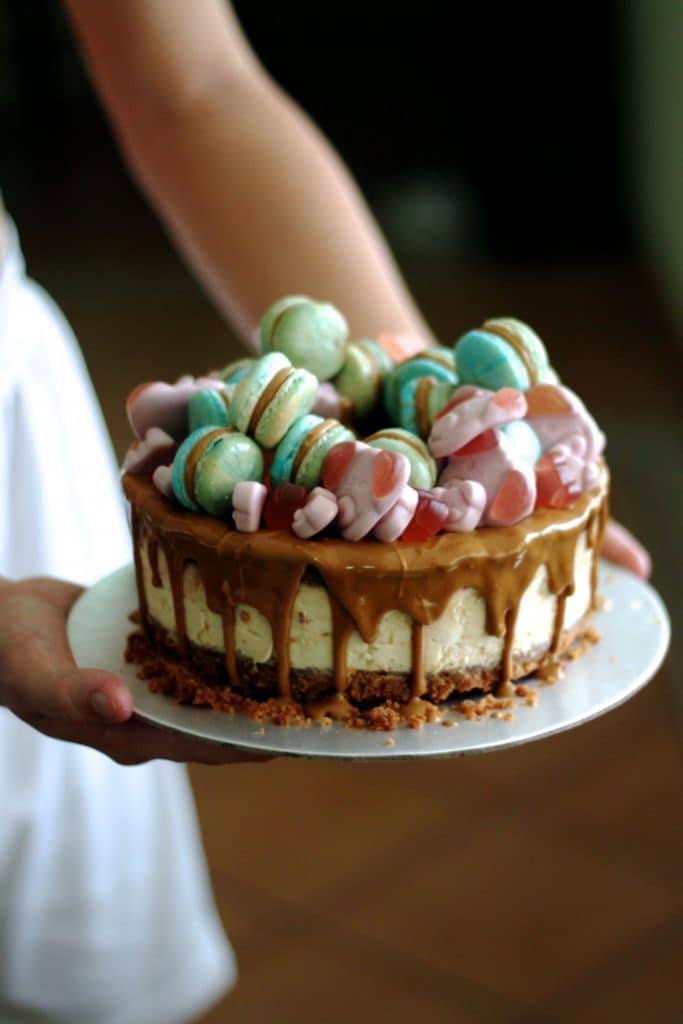 She mentions how a group of friends had difficulties in finding a cake for their female friend because she only likes savoury food. For a few years, they celebrated her birthday without any cake.
Li Tying smiles as she recounts how she used ham, cheese, and chicken wings as part of her cake in an an effort to make it more savoury. She thinks for a while more, then emphasizes that she doesn't have a preference when it comes to stories. To her, every story is significant.
She adds, "some tell more than others, so it's hard to tell. There are those that are not so comfortable to share with me the whole thing so they only tell me the minimum, and that's okay too."
One Woman Show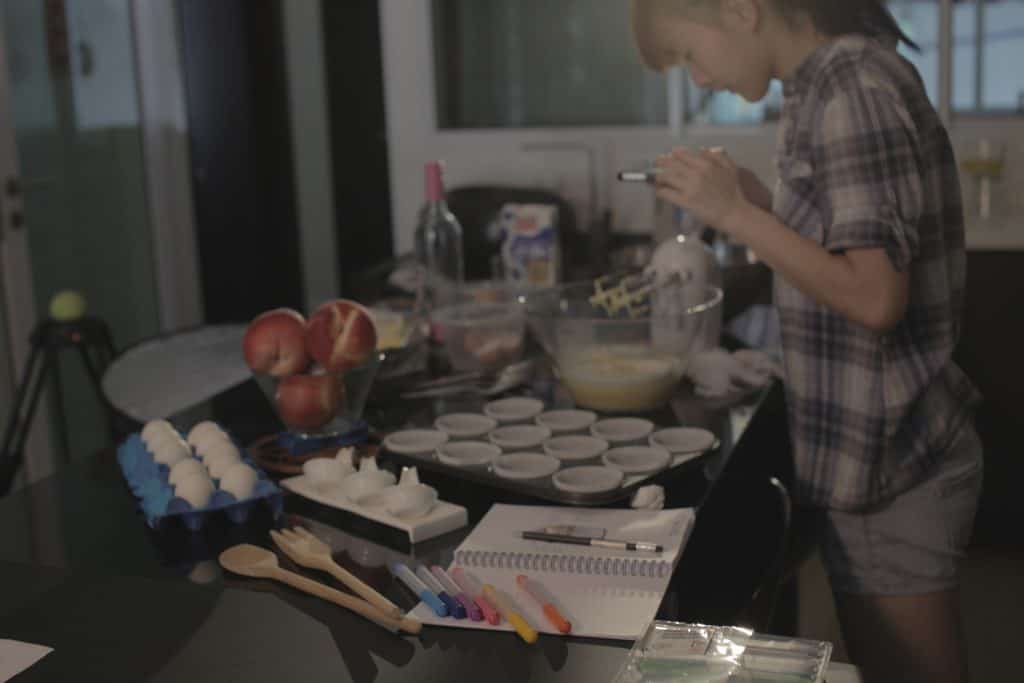 What most people are unaware of is that The Spatula and the Pen is actually a one-woman show.
"People like to ask me "how many cakes do you make in a day?" And actually it's only one, because it takes a lot of effort and I'm the only one doing it. It's a tedious process, from conceptualizing the cake to actually getting it done."
Her baking efforts every weekend means that Li Tying is essentially working 7 days a week, although she is still learning how to pace herself. She only manages to take a break when she goes on overseas trips.
Yet another assumption some tend to make is that Li Tying plans all of her cakes beforehand. Some have asked for a picture or a sketch before confirming if they want the cake, and others have requested for tasting sessions.
"That's not how I work. Even though I have an idea in my head, it only comes together when I see it in front of me. It's difficult to explain, but I need to see everything before it all comes together." 
She usually suggests for these customers to turn to other bakers instead. However, Li Tying says that most of her customers trust her completely, which means they only know of the final product when they collect it.
Surprisingly, Li Tying's favourite dessert is not cake.
"I think I'm someone who genuinely prefers simple things. I'm actually not a cake person – I don't enjoy eating it but I enjoy making it for people."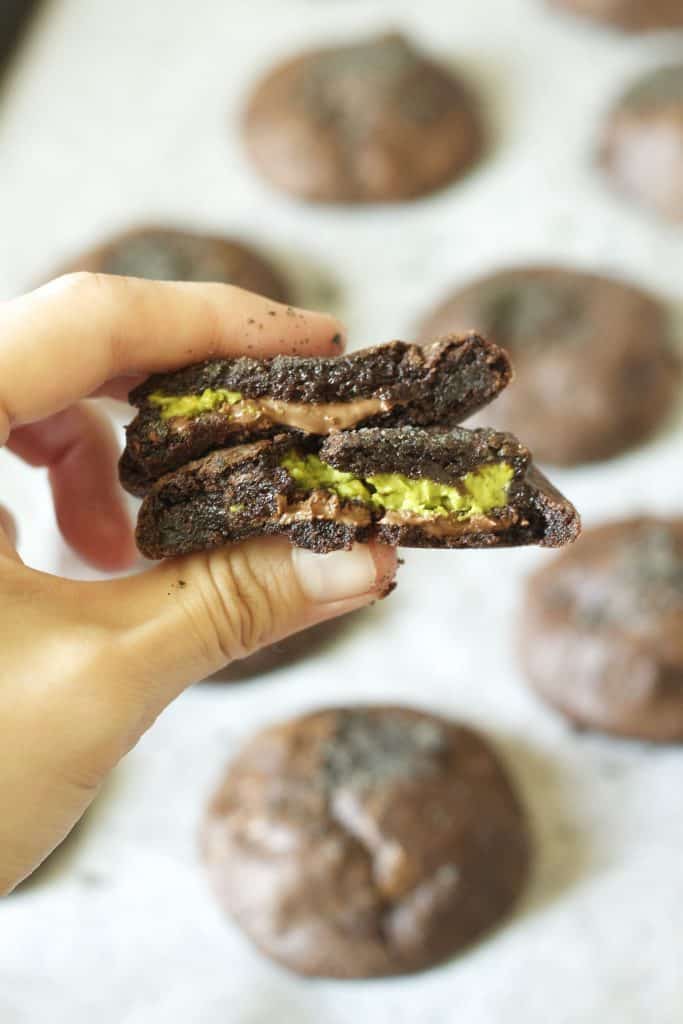 She decided to make things that she wanted to eat, so she experimented with other unique desserts – such as her black sesame cocoa matcha Nutella cookies.
Amongst the desserts she has created, one of the most memorable ones was during her partnership with Ben & Jerry's last July to create a dessert based on their new ice cream flavours. She saw it as a challenge because it was her first time incorporating ice cream into her bakes.
Spending Meaningful Birthdays
These desserts have also played a large role in the birthday charity events that she does yearly.  In 2014, she first decided to celebrate her birthday by going around Singapore to give distribute chocolates that she had made.
"It was really cool because I got to meet someone who has the same birthday as me!"
Her toughest birthday was when she decided to hold a bake sale for charity – she stayed up for two nights consecutively in order to churn out the ordered quantity.
I ask her why she decided to do this, instead of taking a break on her special day.
"Sometimes I feel like I could take a day off and maybe just chill, but it's when I know that I have the most energy and the most passion that I should channel it to somewhere productive."
Not In It For The Money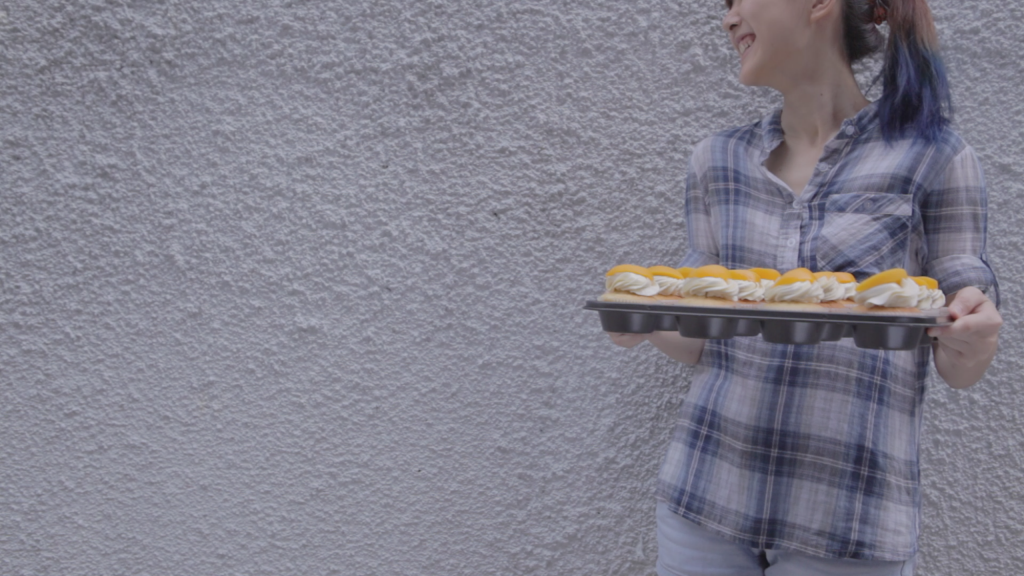 Towards the end of our conversation, Li Tying mentions that her venture has led to worries by her loved ones.
"Any concerned person will ask if I'm making any money from this. The truth is, if I'm making customized cakes, I'm really not earning. It's more of a "passion project"."
She adds that she doesn't wish to raise prices either, and sets it just enough to cover her costs. While laughing, she adds, "my hourly rate could be 1 cent per hour!"
However, Li Tying says she has never planned to use The Spatula and the Pen to earn big bucks – if so, she would have mass produced her bakes. Despite the kitchen craziness on weekends, Li Tying remains grateful to those that support her.
"I'm truly grateful for the chances I get to create beautiful things for people, especially to some of my regular customers who are almost friends now. I may not say that often, or at all, but I am really thankful for their trust and support in me, and for giving me these opportunities to do something that I enjoy while serving them too."
These days, she has been cutting down slightly on her accepted orders, baking only one to two cakes per weekend. She works on those she feels are "a good match" – especially since there has been increase in customized cake bakers in the industry.
"There are those that are straightforward, who know what they want in a cake and other people can do that  – so there's no point for me to do so."
Li Tying adds that this is to allow her to focus better on each cake, so that she can "do a good one for each customer".
It's time to leave, and Li Tying offers to buy me a cake, while saying that she'll bake one of my favourites – matcha chocolate cookies – for me next time.