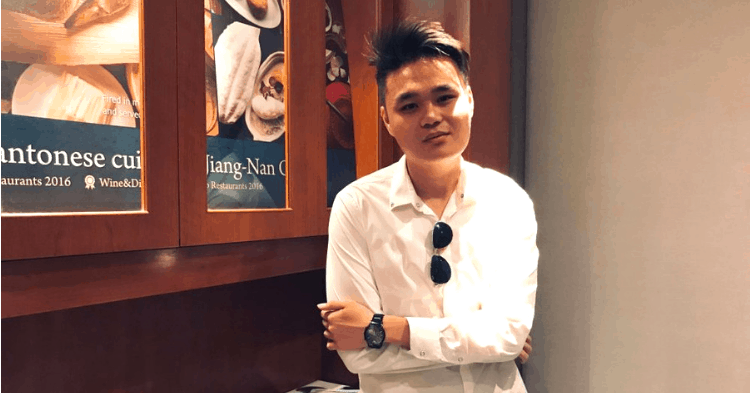 Is this article another magic trick illusion? Fortunately, I won't be doing any slide of hands in this post nor concealing anything from you. If you're feeling beat up and can't seem to find any inspiration in your life at the moment, this article will reignite your fire with magic and real-life stories.
CK Khor, a Guinness World Record holder and serial entrepreneur, started from passionate and humble beginnings of a budding magician to something greater. He has scaled his magic show business at an incredible rate and has been recognised past the borders of Singapore.
CK is a proven example and living testimonial that grades do not define who you are or your future.
How It All Began…
His magic shows started as a hobby that grew into something that he was passionate about. Finding great joy in magic, CK has put in concerted effort to improve and polish his skills at the tender age of 16.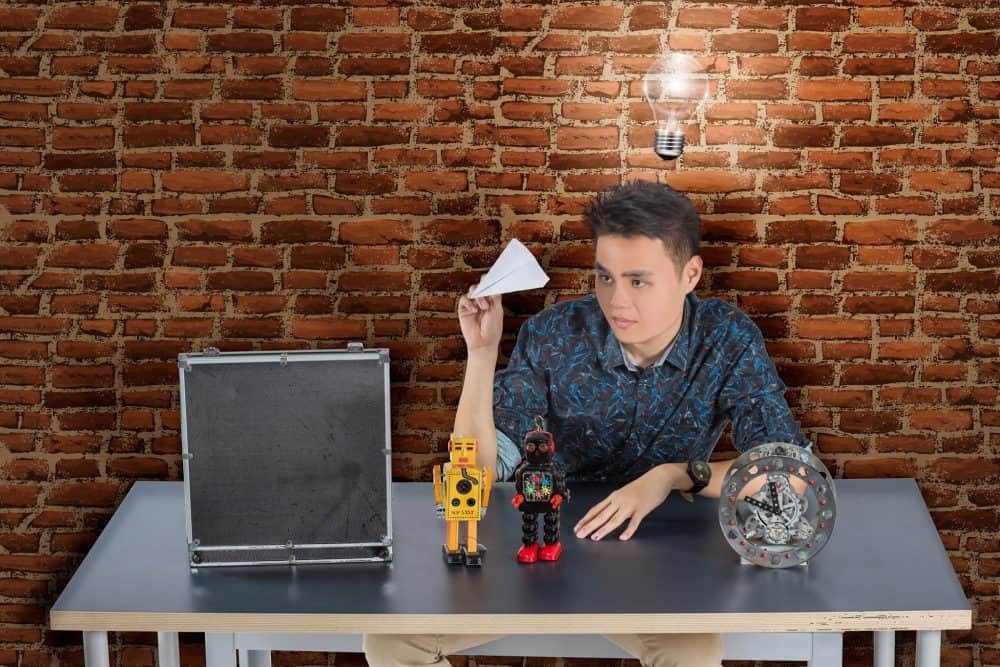 At 16 years old in Singapore, the typical local teenager would be swamped with either O' level or N' level demands – N' levels were the dreaded examinations that CK was facing with at that moment.
Although not being the cream of the crop in the eyes of our formal education system, CK has floated to the top like whipped cream on a good cup of Starbucks frappe. His career took off quickly and the embarking of a journey that he never expected to be on.
He got people paying him to do something the loved, and was actually good at!
Stormy Weathers and Battles Ahead
Nothing, especially entrepreneurship, comes as easy as it seems. CK is no exception, having to weather through choppy waters. I asked CK what were the biggest challenges that he faced since the start of his journey – this is what he said:
"No real mentors to guide me and no capital to start with; I had to figure things out on my own and build my own start-up capital."
As an entrepreneur myself, I understand the magnitude of pain and stress that comes with these challenges. It may seem like just two things to deal with but it is more than that.
There is a reason why he didn't state "don't know how to structure a business plan" or "difficulty is getting a consistent flow of gigs or clients." It's because all these problems can be solved easily with a motley of solutions. However, implementing these tactics and strategies all comes with some sort of price to pay – either time or money, or even both.
Having a mentor to guide would be a much faster, less risky way of overcoming problems. I believe that was what lies behind those short replies.
Sweet Seventeen To Eighteen
At this age, CK took a big leap forward in his self-made career. He was featured on Channel 5, local newspapers, and even got his name on international magic magazines!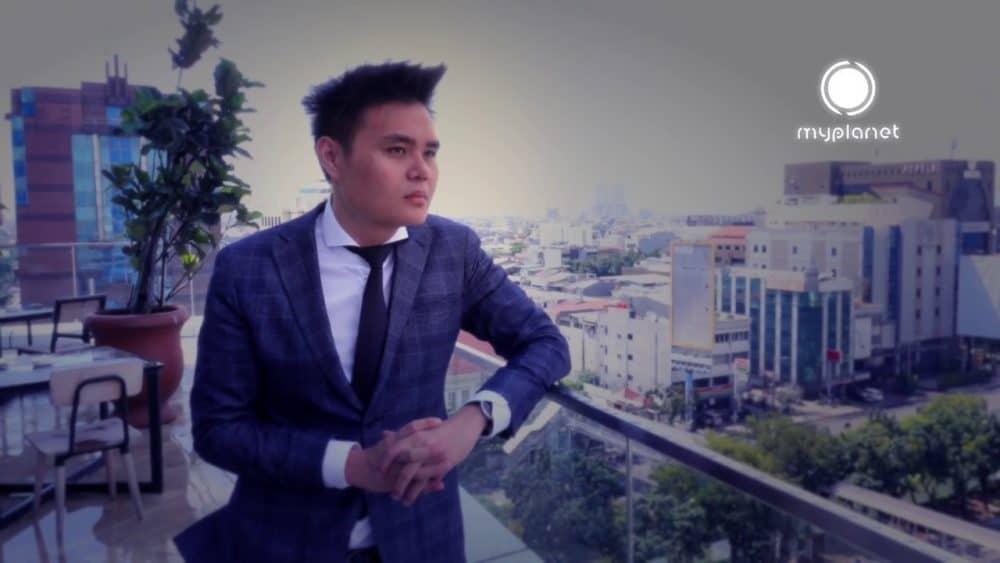 That's not all – at this magical year, he forged his name in the world-renowned Guinness World Records and Singapore Book of Records for the most number of canes to disappear in a specific time duration.
For a sugary-glossed cherry on top, CK was even invited to perform a magic act in Las Vegas. And for all the fellow magic devotees, he even got to meet David Copperfield and talk about magic with him.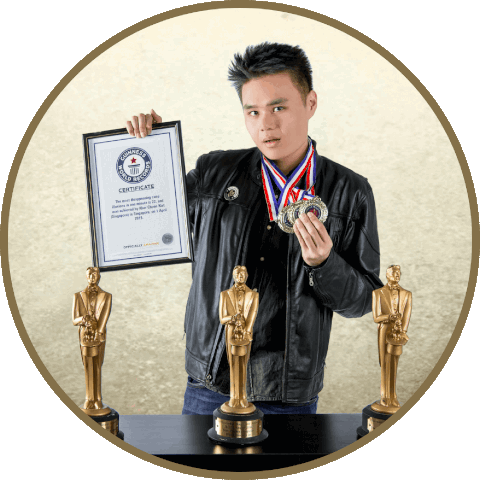 Instead of celebrating being able to watch M18 movies, CK had bigger plans for himself. At only 18 years old, he was nominated by 37,000 over people worldwide to receive the award for the Youngest Enterprising Magician of The Year and Medal of Merlin.
After claiming these well-deserved awards and recognition with all humility, he proceeded to complete his National Service.
Legal Twenty-One
Like most of us, big changes are always in an eclipse with the 21st year of our lives. CK is no different – he shifted his sails in a new direction, one to serve a greater purpose.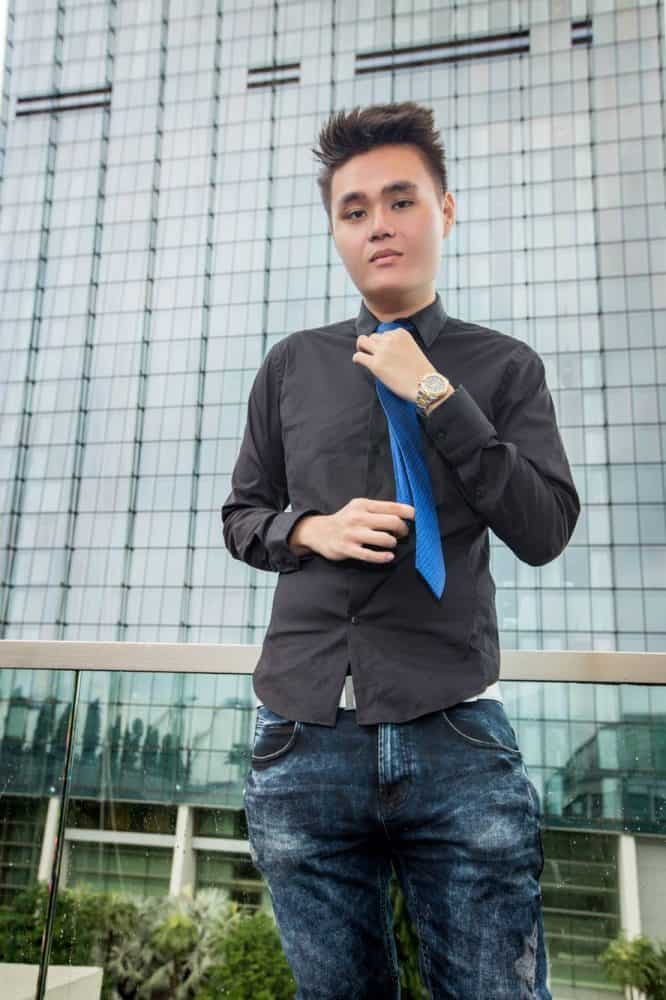 He started another business that was not magic-related. He founded CK Times where the company specialises in helping entrepreneurs to grow and reach their objectives and goals.
Inspired by the very challenges he faced, he has scrambled through the clutter and obscurity of entrepreneurship and figured it out. CK Times is a business to provide the mentorship and opportunities for businesses to scale and grow.
In just one year, CK Times has provided loans to small businesses of up to 1 million dollars!
Knowing the ropes of business and entrepreneurship, CK has ventured into creating a bio-metric watch that has increasing recognition by experts in the health industry.
Present Times With CK Times
Currently, CK is focusing on growing his business by presenting awards and accolades to assist small business in seeing accelerated growth. The prestigious yet affordable award is called Beyond Our Times Entrepreneur of the Year award.
As a recipient of many awards, he has seen the positive effects first-hand thus, he wants to empower other business owners using the same proven strategy that has worked for him.
CK has big plans but what he wants to focus on would be growing his craft in magic and his brand to the next level.
Need more inspiration? Check out this 20-year-old entrepreneur who has built his own e-commerce business and is earning at least 5-figures a month!