For those of you who have never stepped foot there, it's about time.
Mention Jalan Kayu and immediately you'll be greeted unanimously with nods of approvals that they serve up the meanest Pratas. For those of you who have never stepped foot there, it essentially is a slim, two-lane road flanked with rows of shophouses.
The street previously only housed 2 main Indian eateries specialising in pratas, but now it is practically a food haven. Besides Cafeelah and Thasevi, the two aforementioned places, there are now cafes and other eateries sprouting out. You can get a decently priced steak at LeSteak, feast on Halal dim sum and tze char at Tang Tea House or if you're thinking of a more traditional route, there's the famous Selegie Soya Bean you can head to after for Desserts.

Probably a childhood supper haunt for most people living in the vicinity, this eatery serves everything from the usual supper favourites like Prata Kosong to their signature Claypot Fish Curry. They also have a separate Thai menu in the evening where you can get your Tom Yum fix – just don't expect the authentic ones.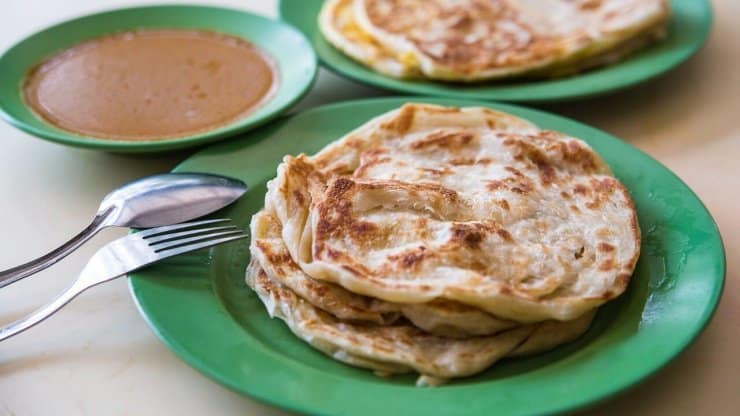 Source
And of course, the drinks won't disappoint either. Famous for their Teh Tarik, they've also perfected their version of Milo Godzilla– not too thick and with just the right amount of Milo powder topping.
Thohirah's one of those places that is bound to satisfy everyone's tastebuds, making it perfect for your weekly hangouts or even family gatherings.
254 Jln Kayu, Singapore 799481
24 Hours

Nestled in a shophouse, Savoury offers mainly western fare such as steak, pasta and gelato! Their menu is rather extensive but we would say that the main draw would probably be their meat-heavy mains. Their lamb shank and Beef Tenderloin (both $29.80), albeit a tad pricey, are well worth it. They definitely do a meaner steak than their next door neighbour Le Steak.
Pasta-wise, they have also handmade ones with the usual offerings like Carbonara, Aglio Olio and Lasagna. If you're getting the ravioli, do note that there's a waiting time of 20 minutes, but they're surprisingly decent for the price you're paying.
Of course, you can never leave the place without trying their gelato and waffles! A combo of waffles and a single scoop of gelato will set you back $14 or if that's too boring for you, try their Mao Shan Wang Lava Cake ($14.80) that comes with a scoop of gelato, we bet those not a fan of durians will be converted!
246 Jln Kayu, Singapore 799470
6pm to 11.30pm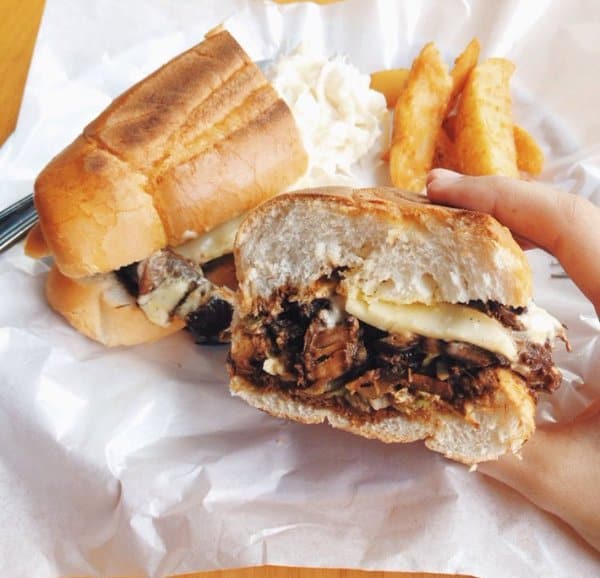 Source
This eatery proves that Jalan Kayu's not all about Prata, with their rendition of cuban sandwiches. They have an extensive selection of unique Cubanos – from a simple beef brisket one ($8) or a ribeye version ($8.50), and both comes with a side of cajun fries. Make the $1.50 top up for a creamy mushroom sauce, it elevates the taste of the whole sandwich.

Source
You can never go wrong with a side order of the crispy chubby chips that's covered with a generous ladle of their beef chili corne carne. If you're one who can handle spice, their Spicy Hot Chicks ($9) will be the one for you. El Cubanos is housed right next to Tang Tea House but they both share the same seating area, so if you think sandwiches aren't substantial enough for you, then feel free to order some Halal dim sum and Tze Char from its neighbour.
244 Jalan Kayu, 799468
4pm to 11pm

Housed in a little shophouse, the shop's facade is one that you'll easily miss. As its name suggests, the shop is opened by Chef Amri, who's a regular face on Mediacorp's Suria channel. Their main star is the Australian M6 wagyu ($45), but there are other options that's more budget-friendly.
You can find mains like Grilled Chicken ($8.90), Seared Chilean Salmon ($14.90), Beef Bolognese ($8.90) and Braised Lamb Shank ($28). With a "celebrity chef" status of sorts, the shop has gained a lot of traction to begin with, but their food does live up to our expectations.

Source
They have both an indoor and an al fresco sitting area, choose the latter for a more laid-back, casual dinner. Give their desserts a miss, and head to Savoury next door for some gelato or Selegie Soya Bean for a bowl of piping hot tau huey.
248 Jln Kayu, Singapore 799472
3pm to 11pm