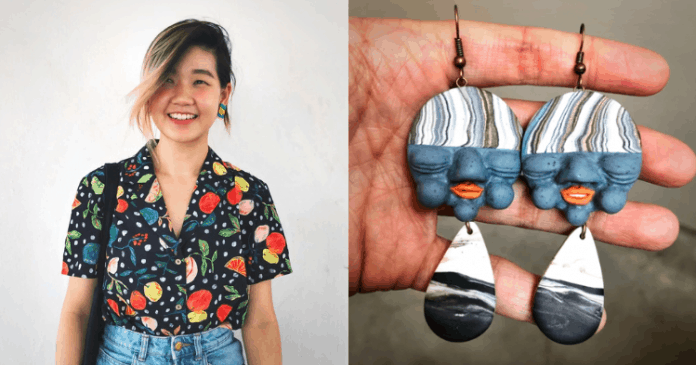 We've all been there, endlessly scrolling on Instagram and jumping from account profile to another.
It's a therapeutic process of sorts and one that also led me to Play, though. and its unique designs.
There seems to be a comeback trend of dangling earrings in recent years. Multiple jewellery and accessory outlets have been coming up with interesting designs, and Play, though. is no exception.
To delve into the wondrous mind behind these creations, we spoke to Shari Chong, founder of Play, though..
Art Is Life
Having dabbled in art her whole life, Shari is no stranger to the many forms, translations and practices of art.
From filling stacks of exercise books with her own comics as a child to performing in street theatre, she shares with us how being an artist has shaped her life.
"I never considered myself as having a point of 'getting into art' because I believe art and life are very much integrated. Art challenges us to see things in new ways, encourage open minds and help to spark good meaningful dialogue."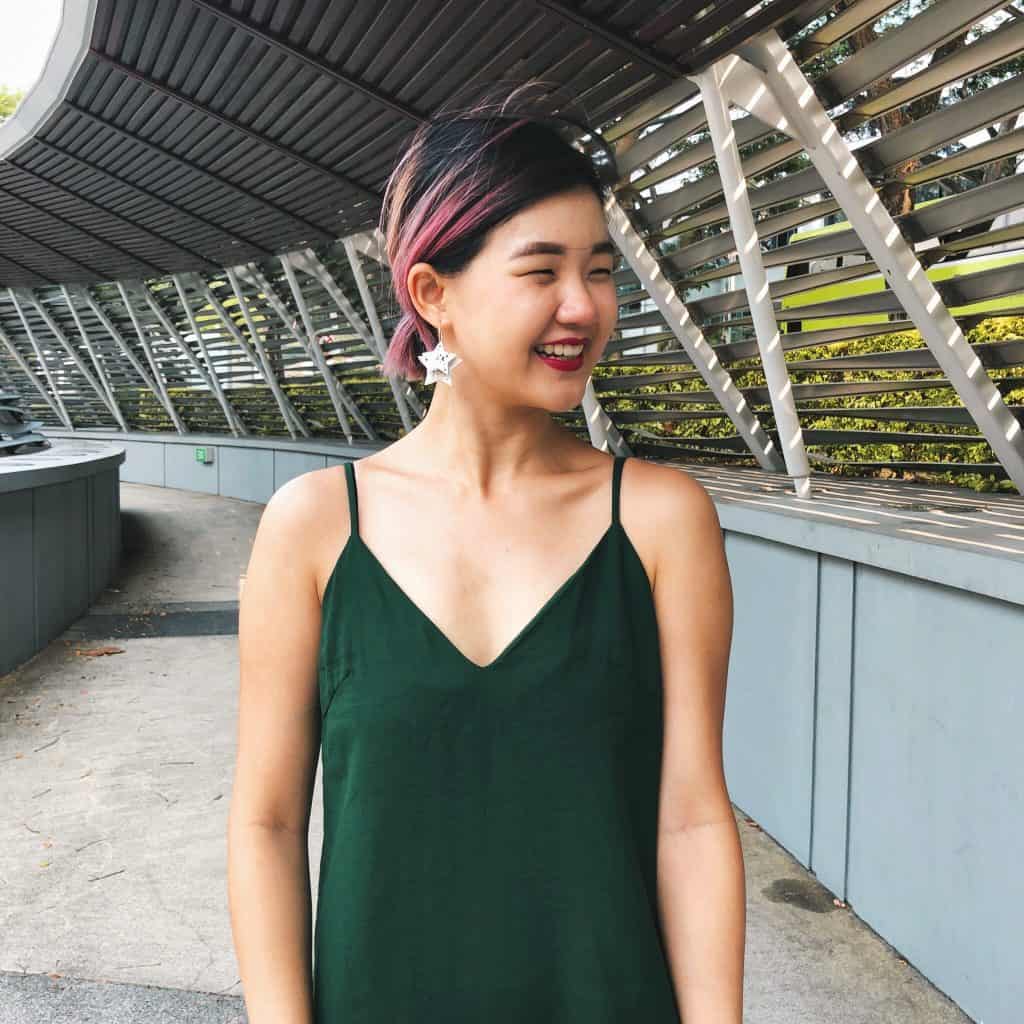 The 33-year-old has most certainly lived out her philosophy. She majored in Visual Communication at Nanyang Technological University and was an Art and Literature educator with the Ministry of Education for 8 years.
Currently, she is a freelance trainer and a post-graduate student pursuing a Masters in Education (Drama).
However, her journey in art continues through Play, though..
The Making Of A Maker
Despite her love for fashion and accessorising, Shari did not wear earrings for a long time due to her sensitive skin.
She slowly grew tired of her bare lobes and began using her mother's hack of painting clear nail varnish over metal hook and posts so she could wear earrings comfortably.
With this newfound way of re-entering the world of accessories, she started diving into the local maker community that was blossoming with handcrafted clay jewellery – but even that did not resolve her quest to find the perfect pair of earrings.
"I'm not much of a floral or fruit person, and I thought I would make creations I would wear myself but could not yet find out there," she explains.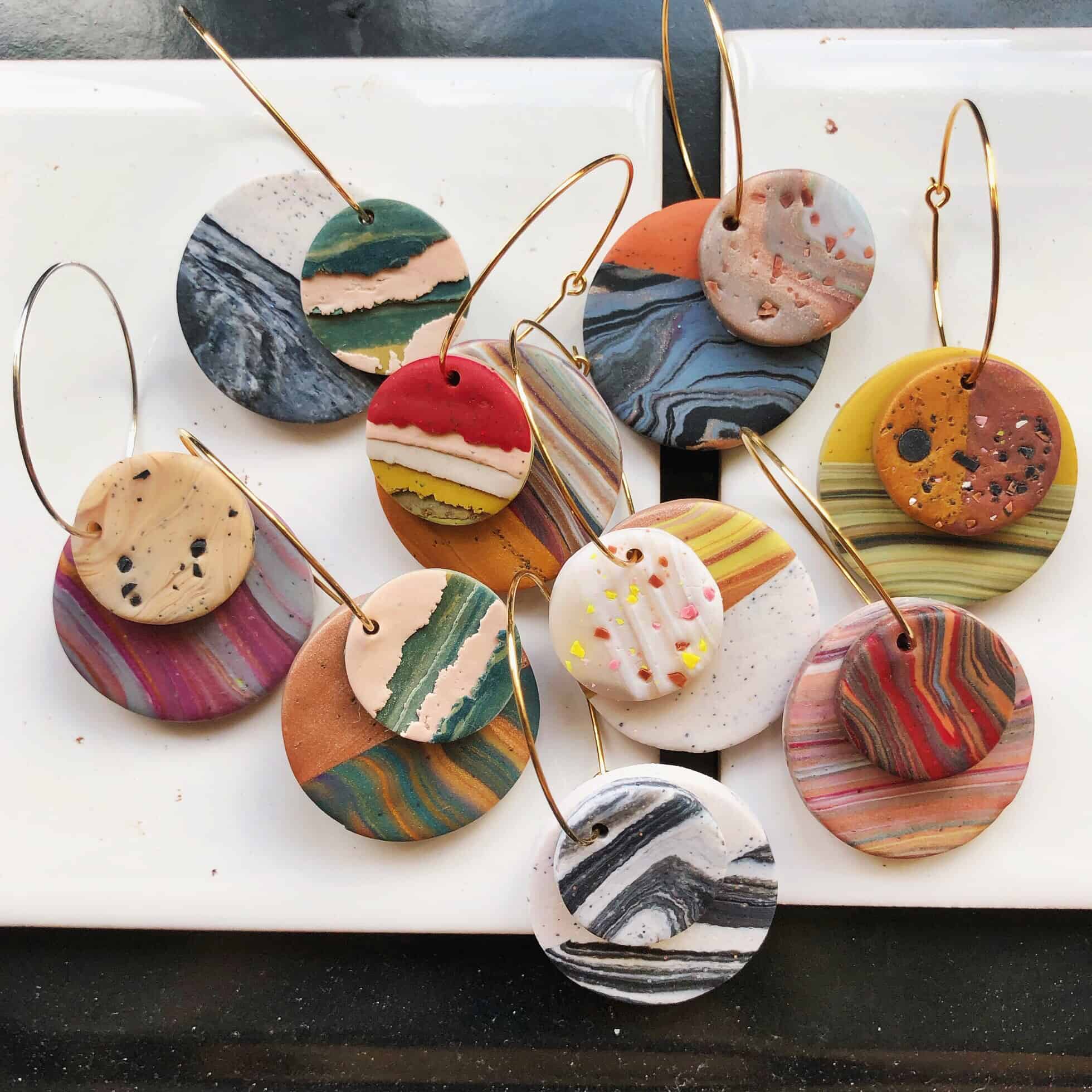 Coupled with her love for unusual combinations of colours and textures, she finally decided to try her hand at making her own jewellery.
And alas, Play, though. was born this May, during her recent semester break.
It's Just Play, Though.
Aside from the intended pun, there is a greater meaning behind the witty name of Shari's jewellery line.
"I've heard people say that they aren't creative or artistic so many times, but it's just play, though."
She believes play is for everyone – a necessary component of life that all of us need. Play helps us to explore, experiment new things and communicate with others.
In a similar vein, she rejects the idea of fun as inefficient, lazy or only something to be earned after the "serious, important adult things" have been completed.
"Play is what helps us learn from mistakes because they are no longer seen as red marks that blemish a report card, but essential rungs that complete the ladder," she explains.
We're All Peeps At Heart  
If I could pinpoint the exact design that first led me to pitch for this article, it would have to be one of Play, though.'s signature Peeps.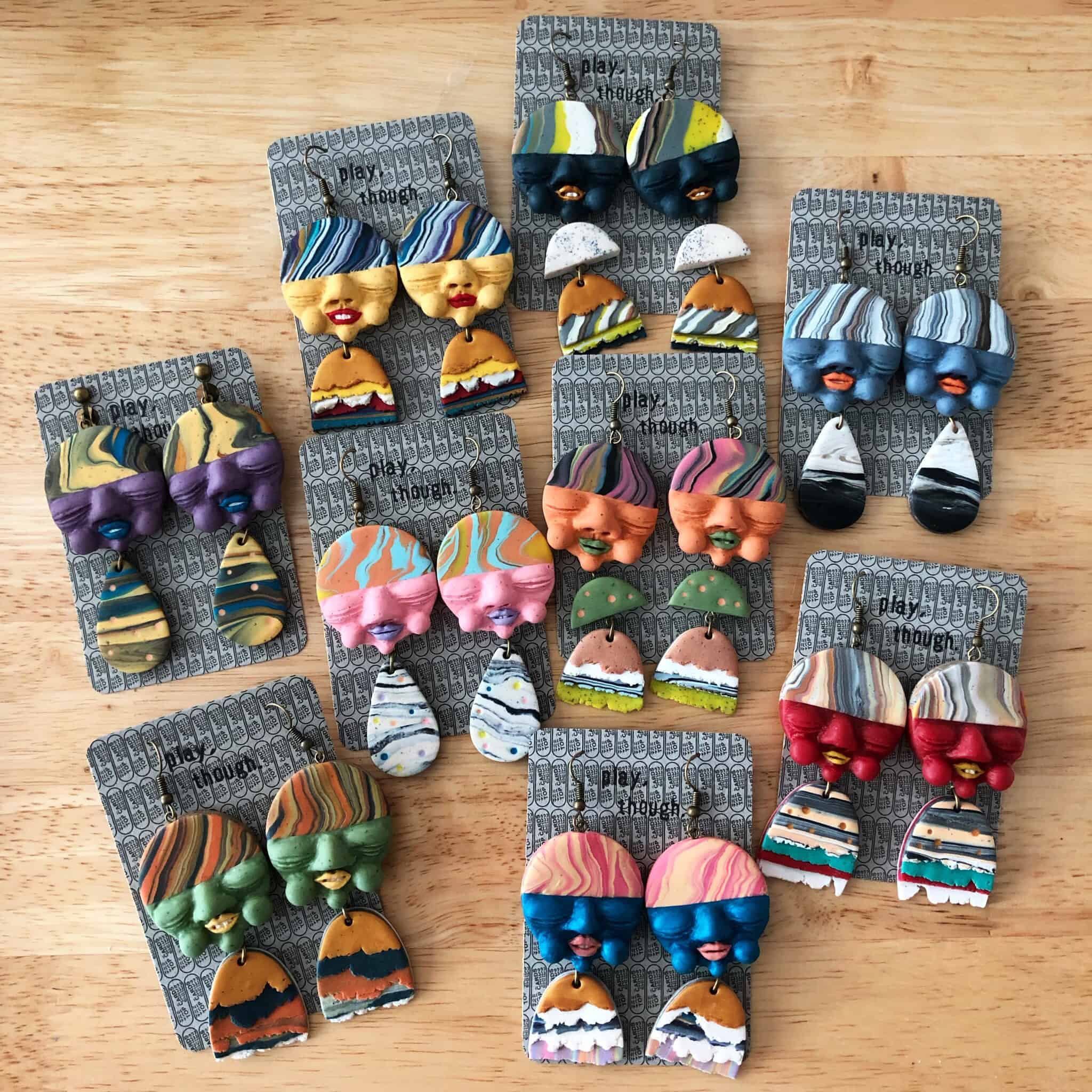 These face designs are most certainly one-of-a-kind, and they also happen to be Shari's first creations when she started playing with polymer clay.
"I used to call my students 'peeps' as I refrained from using 'guys' to address both girls and guys, so the name came really naturally for me," she says as she recalls her days as a teacher.
Though the Peep designs are captivating, they are admittedly haunting – bizarre, even. There is just something about them that holds my gaze.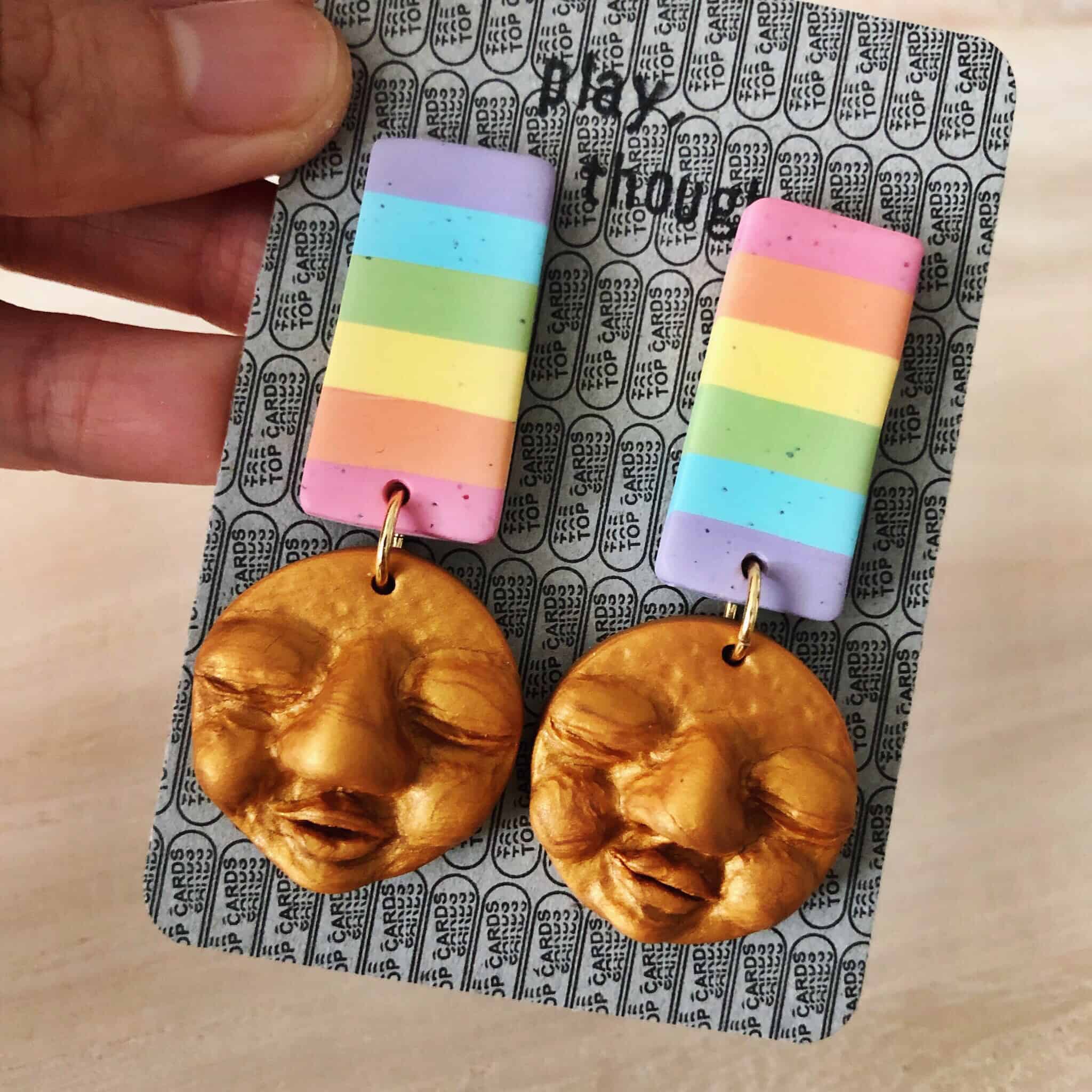 Shari often attaches various personalities to her Peeps, likening them to the different eccentricities all of us have, whether or not we wear them on our sleeves.
"The Peeps remind me how we all have moments where we feel like the odd ones out. But we're all Peeps, with our flaws and idiosyncrasies and quirks. And we're all worthy of being embraced."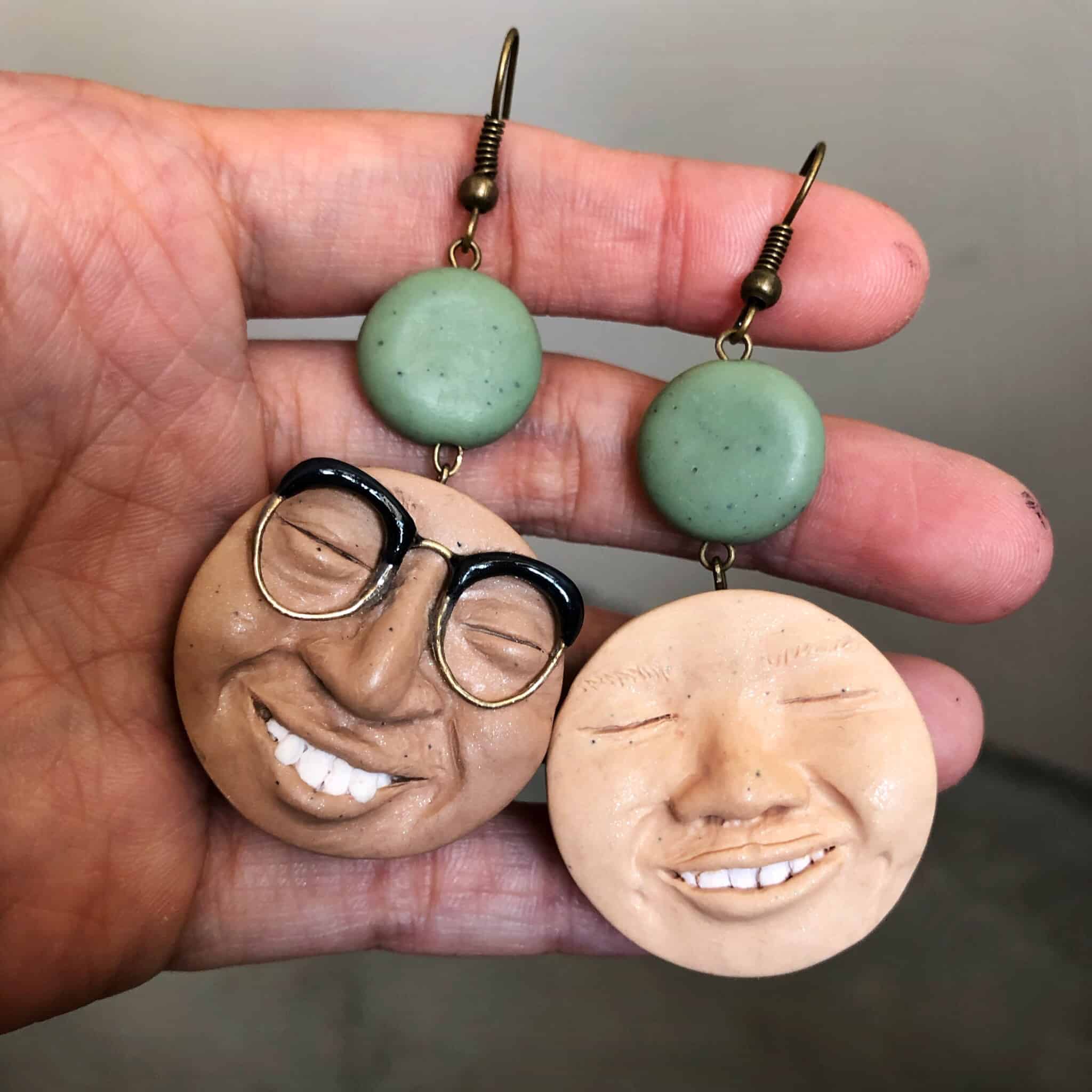 Further extending this idea of her Peeps as everyday people around her, Shari even has a Photo Reference collection where she transforms her Signature Peeps into real-life people.
"While these take a lot more time and experimentation, I'm always happy to learn and grow with new challenges. Though I may consume more coffee while making these, any excuse for more coffee right?" she laughs.
Of Clay And Play
While being an educator has taught her to multitask and juggle many hats at once, Shari still finds herself facing challenges as both a business-owner and artist. Not to mention the excruciatingly long hours spent on manually crafting the individual earrings.
"I've already injured my thumb and wrist, and all artist-makers can relate to this. Our battle scars which we wear proudly!" She exclaims.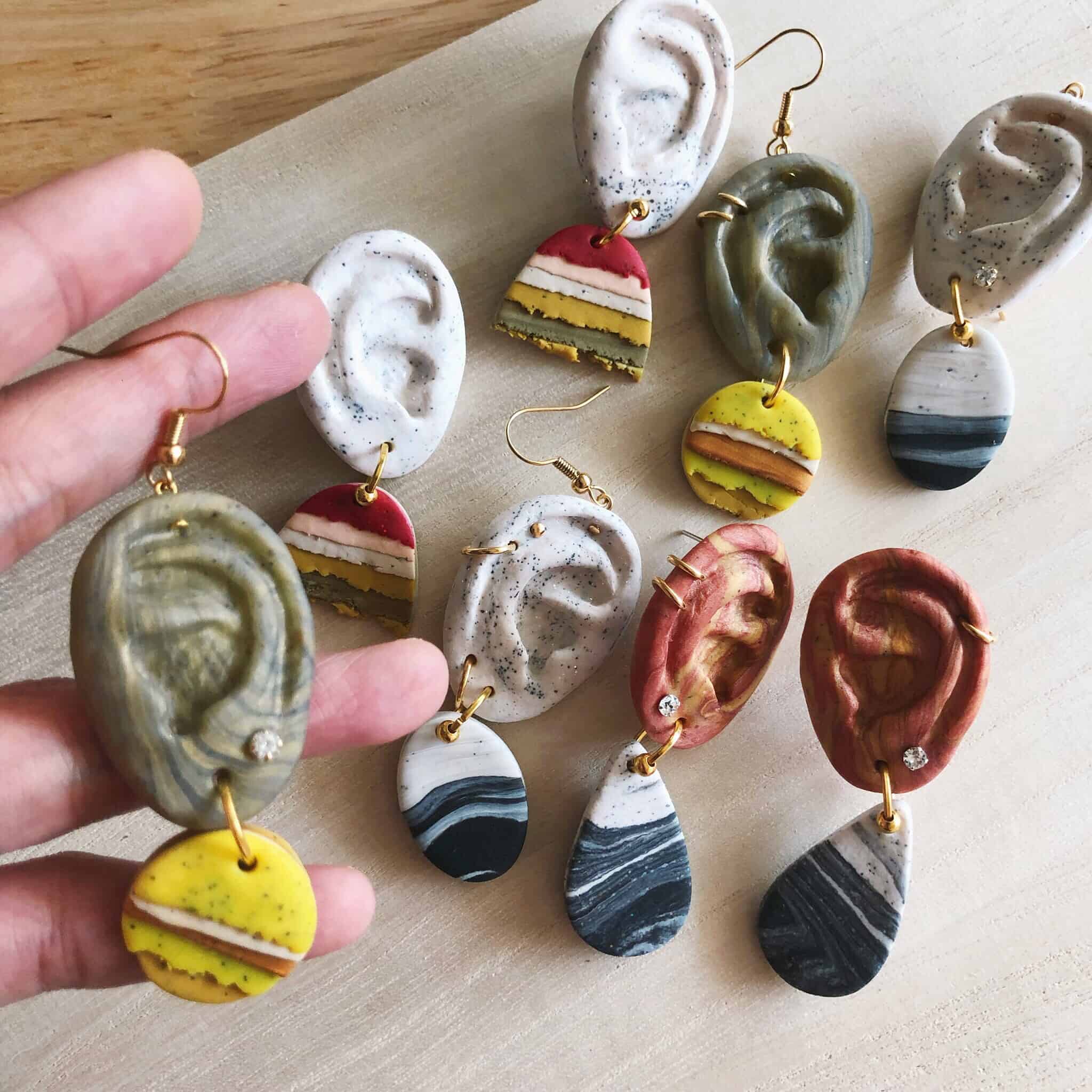 Aside from earrings, Play, though. has branched out into other accessories such as brooches and necklaces.
There have even been requests for men accessories, but for now, Shari is focused on ultimately using the brand as a platform to design educational experiences – where people could come together and explore in creative and meaningful ways.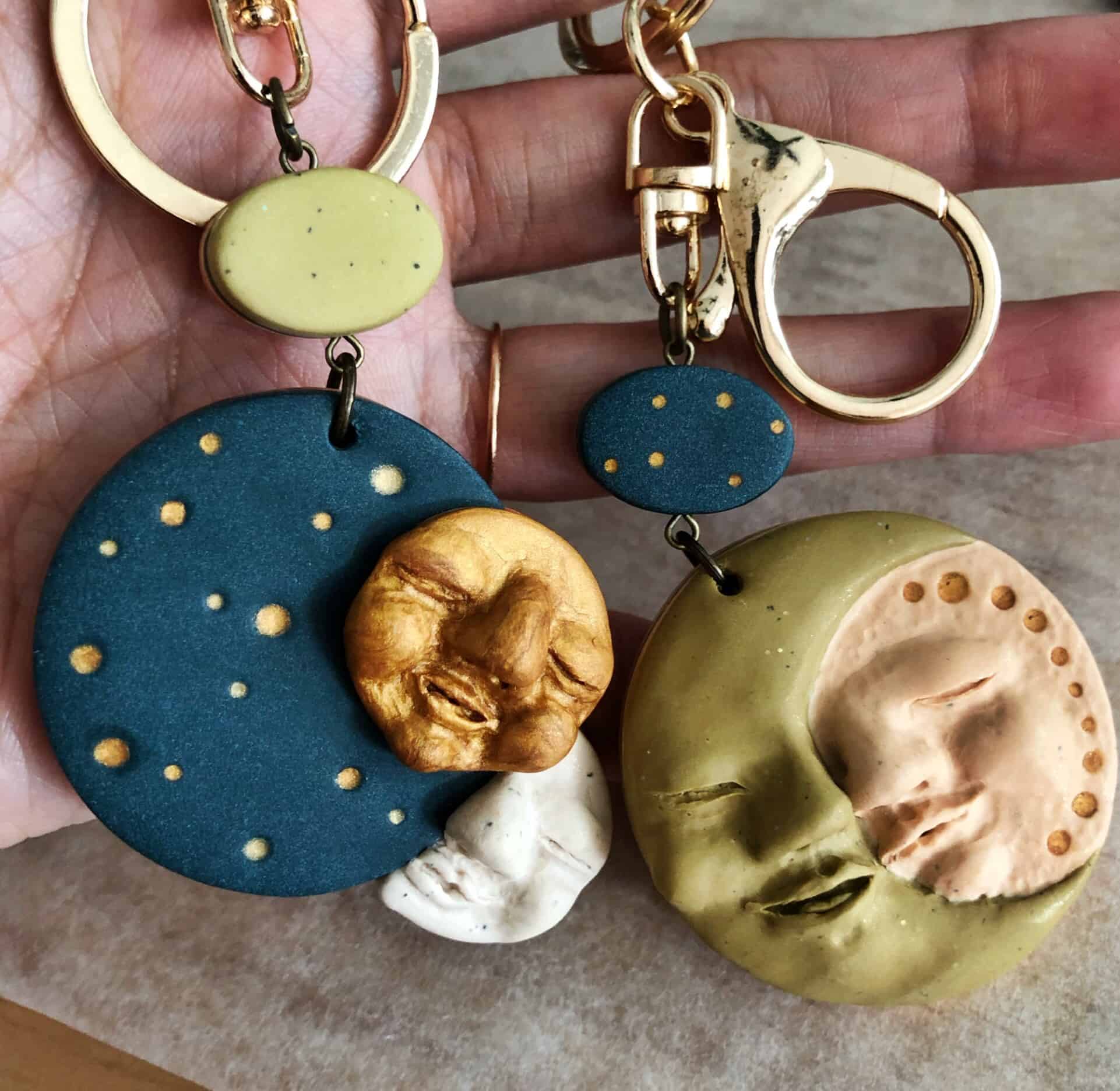 For those itching to get their hands on one of these unique designs, you will be delighted to know that Play, though. features special collections every month. A Christmas collection is also in the making, so keep your eyes peeled!
Play, though. will be at the Public Garden Consumer Trade Show on 5 – 6 October 2019 at Suntec Convention Hall 403.
For more beautiful Play, though. designs, visit here.