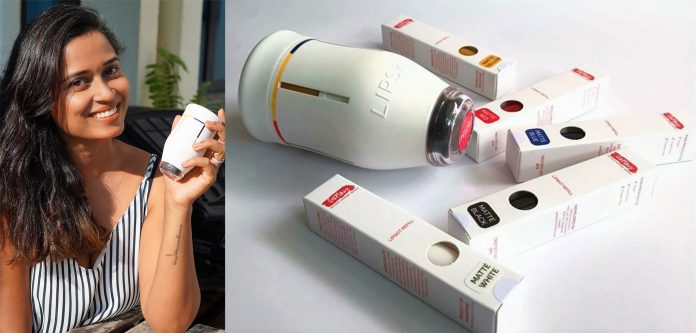 For many women, makeup is a daily essential to boost one's feel-good factor or to transform into the role they want to play. Red bold lips portray confidence and sensuality while baby pink represents a young and playful persona.
This goes the same for 37-yo Mugdha Hedaoo, a self-confessed makeup addict and a lipstick hoarder.
Yet everything changed when she realised the sheer abundance of cosmetics that she owned, some unused, and the huge amount of waste the cosmetics industry is generating.
"Lipsticks have always been my go-to makeup product. And like all makeup lovers, I've experimented with and accumulated gazillion products over the years. It hit me then that I didn't need to waste money and time on new colours, because most colours are just combinations of two or more colours!" Mugdha recalls.
A Game-changing Lipstick Product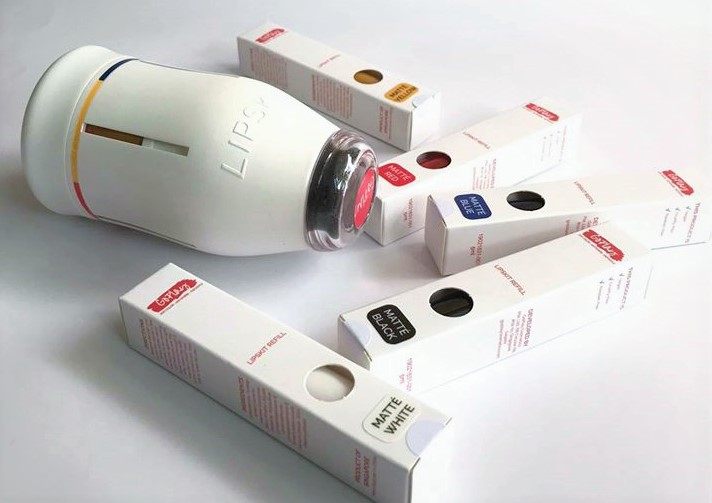 Being an amateur fine arts artist, Mugdha knew she could make any colour out of 5 colours – red, yellow, blue, white and black. So, this spirited young woman attempted to find a solution by simply mixing these 5 basic colours to derive an entire palette of lip colours.
She explains, "The first design which I came up with for my personal use was completely different from what we have today, but it taught me what not to do. I then worked with a designer for almost a year and about 5-6 iterations later we zeroed in on the skeletal design of the final prototype."
This was more than 2 years ago.
Fast forward to May 2019, LIPSKIT under GoPlay Cosmetics was born — a revolutionary lipstick product that is practical, reduces plastic waste and contributes to sustainability. Of course, it is a lot of fun as well!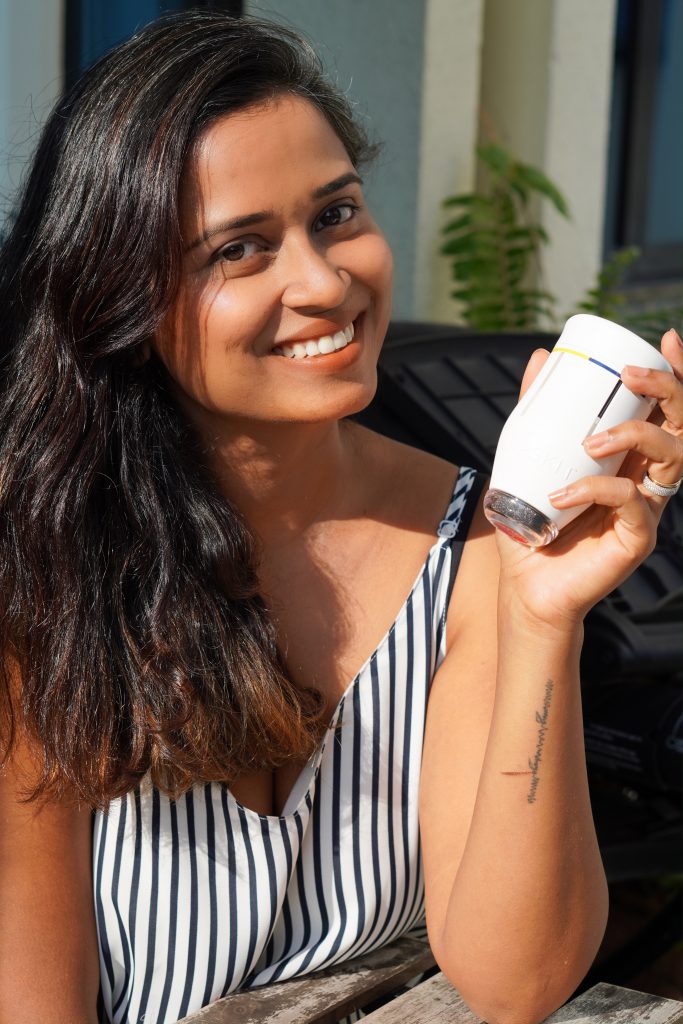 Before she embarked on this entrepreneurial journey, engineering-trained Mugdha had worked as a product marketeer for startups, developed strategic partnerships for DirectI, an Indian tech giant, and written patents for major multinationals including Motorola and IBM.
"With these skills as a backdrop and passion for makeup and sustainability, GoPlay was a very natural venture for me."
The Harsh Realities of the Beauty Industry
Any entrepreneur would face a host of challenges in their pursuit, especially so in the competitive and demanding cosmetics industry. Some frustrations include the quirks of working with certain markets, managing budget constraints, quantifying feedback and aligning consumers' expectations with the company's vision.
"The market is saturated, consumers are more aware and demanding that ever before, manufacturing is getting more expensive, cosmetic regulations are getting stricter and social media marketing is getting murkier."
But, this adaptable business mind quickly turned obstacles into learnings and expertise.
Mugdha elaborates, "When I started building my supply chain, I tried very hard to keep all channels of manufacturing within Singapore, but the barrier to entry for a small bootstrapped business like mine was extremely high. So I had to move some of my manufacturing to Shenzen. I'm extremely happy with the efficiency, dedication and quality from my suppliers, but communication with China can be a bit challenging sometimes."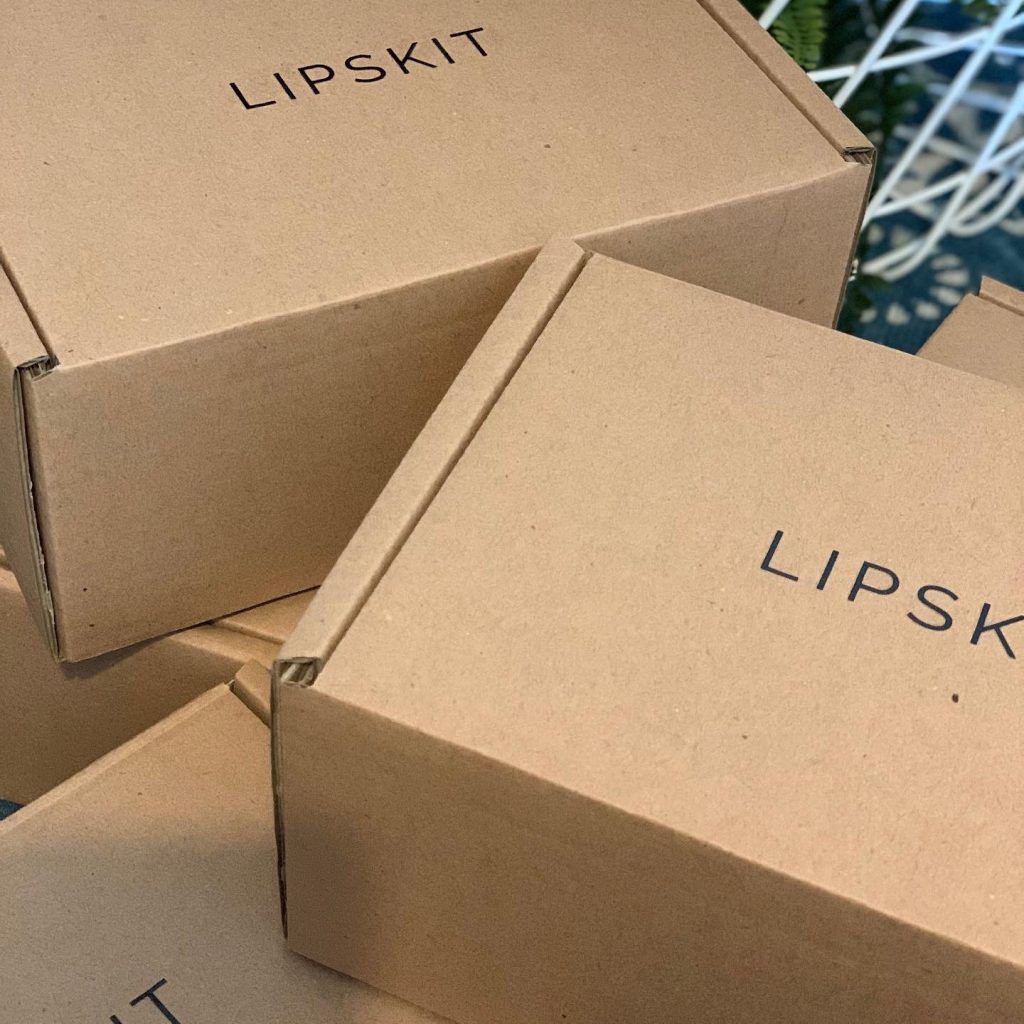 That being said, not all is bleak. As Mugdha explains, differentiation is one very important factor for the success of a new brand.
"If you don't have a very unique product, be prepared to spend a ton on marketing. However, consumers are open to trying new products from new brands as long as they truly believe in the brand's story and vision. There is still room for brands that are genuinely trying to make a difference." she believes.
Validation From Customers Is Proof That She Is On The Right Track
Staying true to her green goals to increase sustainability and reduce plastic waste has proven to be a winning factor! Since the launch in May 2019, the first batch of LIPSKIT was sold out in less than a week and the second larger batch in a month. They are now in the process of ramping-up production to keep up with the increasing demand.
Recalling a memorable incident, Mugdha tells me "I received an email from a lady in Canada expressing interest in buying the LIPSKIT. We hadn't even started international shipping at the time. I found out that she was Pearl Louie – the lead Hollywood makeup artist for blockbusters like Interstellar, X-files, etc. I was over the moon!"
"I shipped the LIPSKIT to her, and her feedback was beyond what I could have ever imagined. That has to be the highlight and the highest form of validation of our product to date!" she enthuses.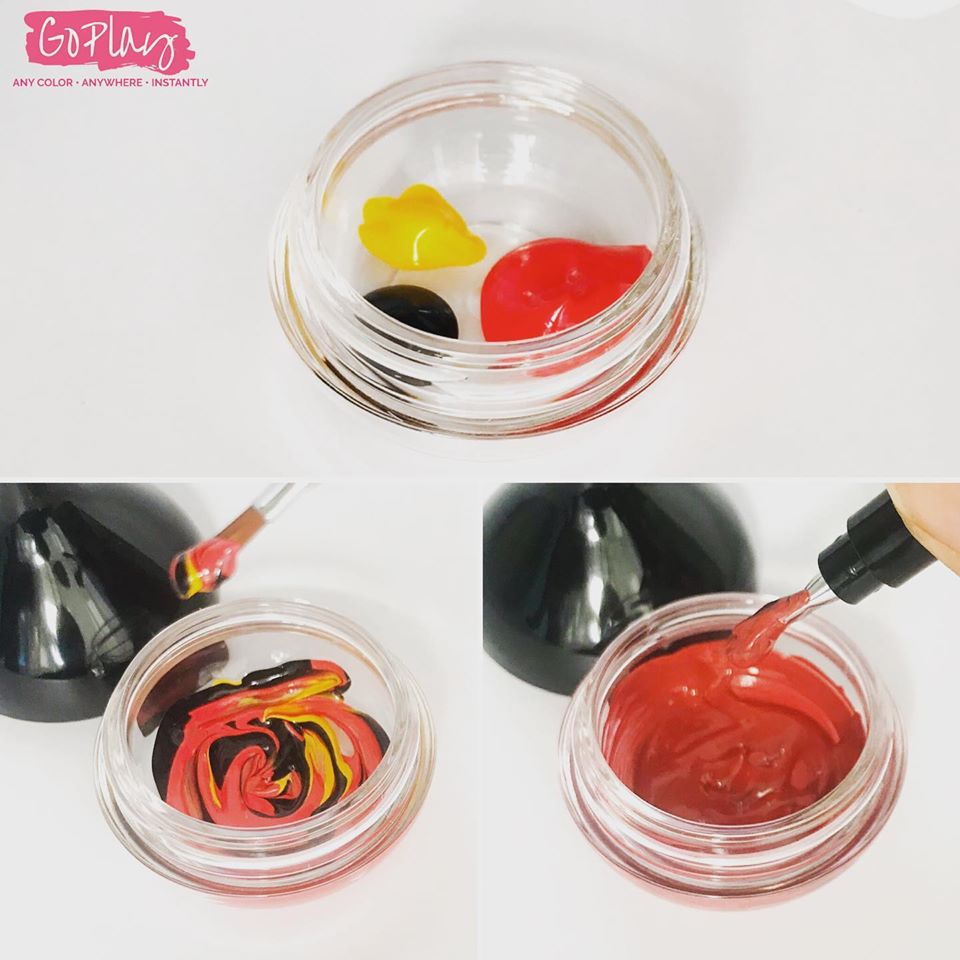 So, how does LIPSKIT really contributes to a more sustainable world?
This original product contains cartridges of the 5 main colours which you can pump out into little reusable jars and blend together to create any lip colour you fancy. When you run out of any colour, LIPSKIT also allows you to conveniently buy refills so to reduce single-use plastics. What is even better, the colour pigments are vegan, cruelty-free and paraben-free.
Of course, this product has not met its full potential in reusability yet and Mugdha has intentions to further improve upon it with the "eventual goal to have the cartridges refillable as well".
Adding to that, she also uses various channels including emailers to educate customers to reuse the jars instead of buying new ones.
With the encouraging initial success, I wonder what are the future plans for GoPlay Cosmetics?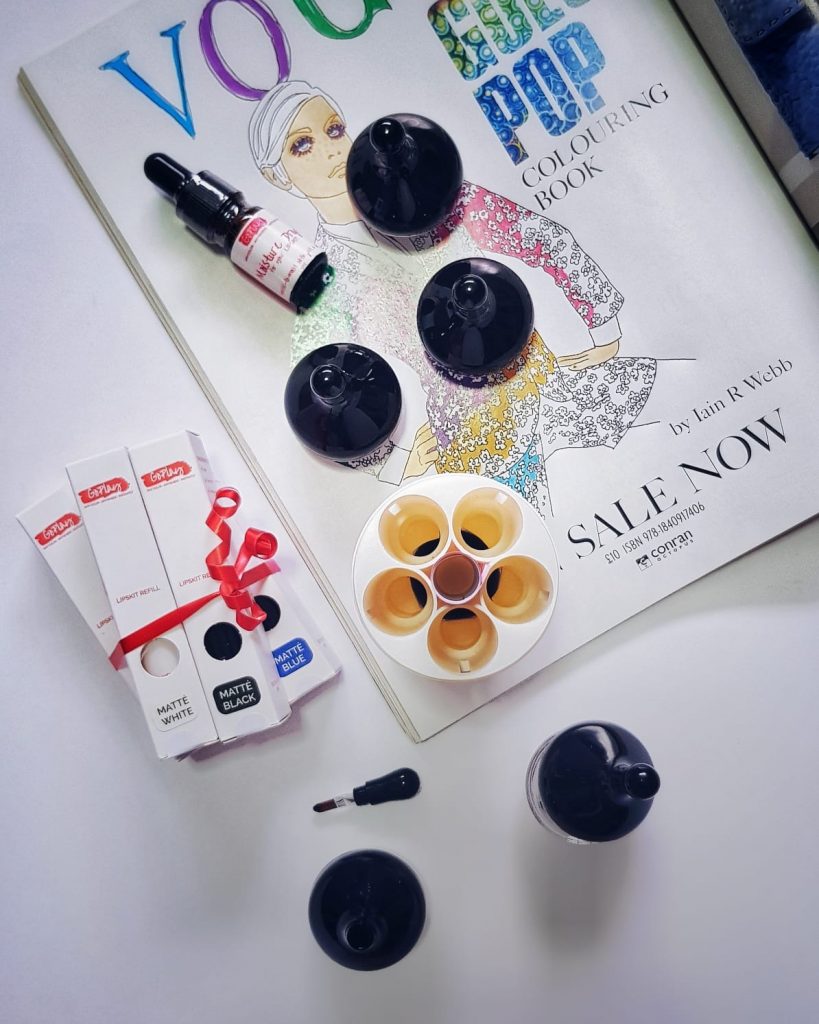 She enlightens me: "As far as our vision is concerned, we would like to declutter every vertical in colour cosmetics. The future product line would include eye colour kits and foundation kits. We are also working on a digital app for colour match. Majority of the proceeds from our sales will go back into R&D to make every aspect of our product line sustainable."
There are constantly new beauty products fighting for our attention but it is heartening to see one that is designed with good intentions and actually works!
If you would like to support the green goals of this local beauty startup, do check out GoPlay's LIPSKIT here. They will also be focusing on doing more pop-ups throughout the year so keep a lookout on their social media page if you would like to try out the product for yourself!