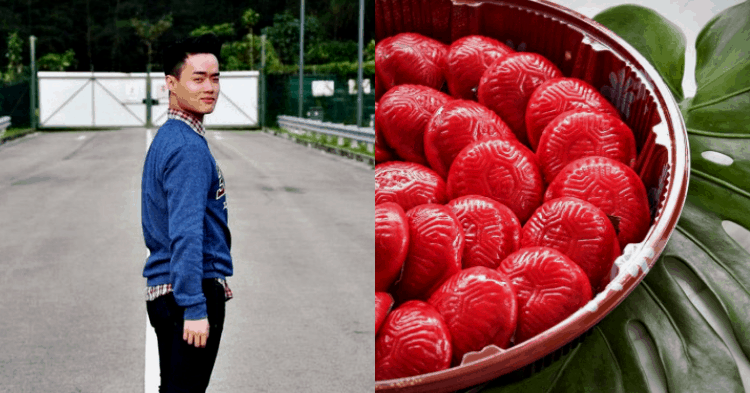 We often hear that millennials do not care about traditions and heritage, but 23-year-old Keith Su is breaking stereotypes. He sells homemade traditional Singaporean food online.
Fresh out of national service, Keith launched his business called Ahmahzing on Instagram in the month of April this year. His brand is already creating a buzz – but why Nyonya Kueh?
"I have a penchant for Nyonya Kueh and traditional Kueh in general. I appreciate the fact that Kuehs are unique to their respective cultures and bear different symbolic meanings."
Keith explains that each Kueh is more than just a snack as it bears its own story, making them more meaningful to eat.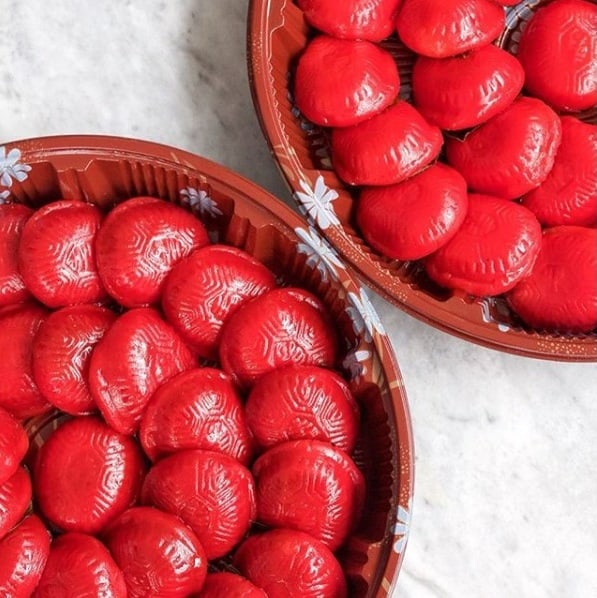 "The Hokkien Ang Ku Kueh for example, is shaped like a tortoise to symbolize longevity and its red color makes it apt for auspicious occasions such as baby showers. I couldn't think of anything else that I was more familiar or passionate about as Kuehs, so I decided to try and start a little venture out of it!"
Early Influences
Keith's early influences date way back. At an age when his friends were busy watching cartoon shows, Keith would wake up early – even before 8AM – during the school holidays to catch the Yan Can Cook show on Channel 5.
He also has fond memories of observing his grandmother make Chinese glutinous rice dumplings for the Dragon Boat Festival and getting involved in making glutinous rice balls during Winter Solstice.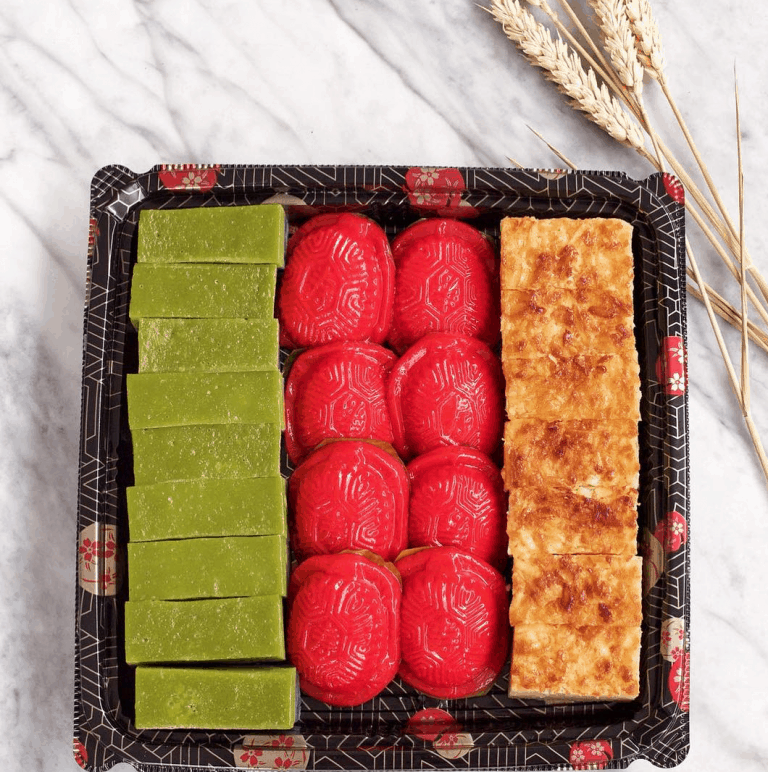 Keith himself started cooking in his early teens.
"Home Econs in lower secondary school piqued my interest to take up Food and Nutrition in upper secondary, which I enjoyed because I got to cook for school grades." He then went on to pursue Culinary and Catering management in Temasek Polytechnic.
From Passion to Profession
Keith started learning how to make Kuehs out of interest while he was still in the army. In his free time, he would visit public libraries and borrow cookbooks to study. He would then try out the recipes and adapt them to create his own version.
This led him to experimenting recipes of different dishes that he would pen down whenever they turned out to be successful.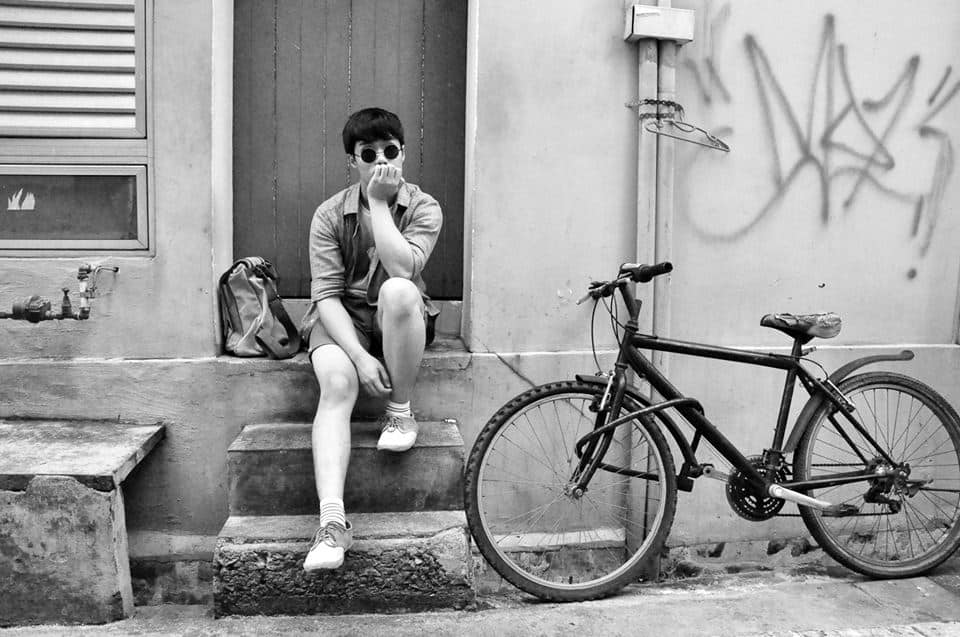 It was after he finished national service that he had an urge to start something, but wasn't quite sure of what to do yet. He recalled that he had a collection of recipes and started to leaf through them.
"I was amused to find out that most of my recipes were for Kuehs. I toyed with the idea in my mind of selling handmade Kuehs for sometime and finally decided to give it a shot."
'Ahmahzing' Out Of An HDB
When I ask Keith about the moniker, he tells me that Kueh is reflective of our unique local culture and heritage. Hence, he wanted a name that reflected the concept.
"I thought that nobody else besides our grandparents knew our culture and heritage better than us, which led me to include "Ah Mah" (Hokkien for grandma) in the name. The Chinese version of the name, 阿嬷棒, is a literal translation of the English equivalent which is a pun on the words 'Ah Mah' and 'amazing'.
"The moniker Ahmahzing represents the happiest times of our childhood memories that generally stem from being pampered by Ah Mah and her 'amazing' recipes".
The 'Ahmahzing' kitchen is operated out of Keith's family HDB apartment located in Ang Moh Kio. He prepares all the food while his girlfriend helps with photography and deliveries.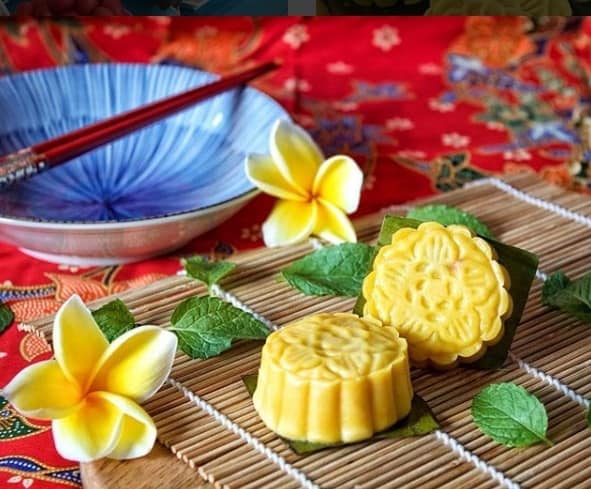 Completing an order, which includes the prep work and making the Kueh itself, usually takes a whole day at least. Everything is made from scratch, so there is considerably more work involved in producing each order.
He walks me through the process with the example of making Ang Ku Kueh: It involves washing and cutting the banana leaves; boiling and frying the mung beans to make the bean paste; portioning out the bean paste; steaming sweet potatoes that goes into the dough; portioning out the dough; wrapping the bean filling with the dough and molding them into Ang Ku Kueh, and finally – steaming them.
The Secret Ingredient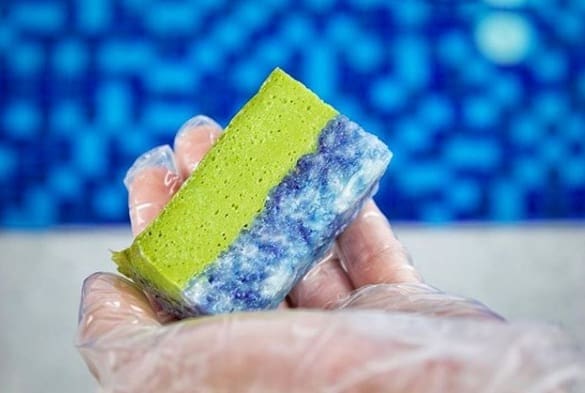 In conclusion, I am tempted to ask if Keith has a special secret ingredient. After all, his business has rocketed in a short span of  time. He confesses that the one thing that adds a special touch to his range of food is that instead of purchasing ingredients from the market, he prefers to prepare everything himself.
"I blend my own pandan leaves and squeeze the pulp by hand to obtain natural pandan extract. I also grate tapioca by hand when making Kueh Bingka to ensure its fine texture."
The latest addition to Keith's menu is the Soon Kueh.
To find out more, click here.