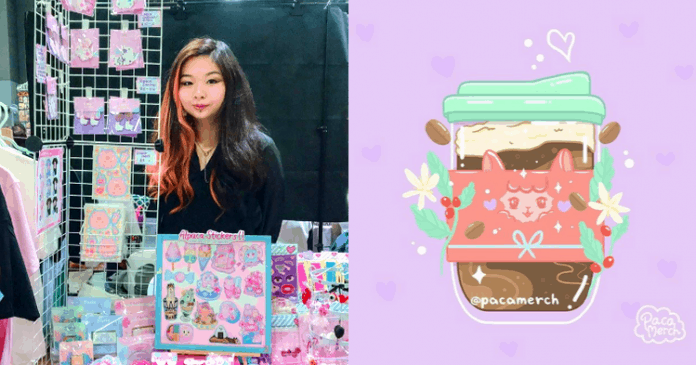 With the way prices are climbing for daily necessities in Singapore, earning from one job may not be enough to make ends meet.
But while we could bemoan the price hikes and continue to not do anything to alleviate the situation, there is a subset of working millennials who have turned towards taking up multiple careers simultaneously.
Opening Up To Opportunities
This is known as a 'slash' career, a term that was popularised by New York author, Marci Alboher, through her book One Person/Multiple Careers: The Original Guide to the Slash Careers.
Most of the jobs taken by the person would be full-time, which allows them to have more than one source of income at once. And more often than not, one of the jobs would have stemmed from a hobby or a passion, which makes good on this increasingly relevant piece of advice – "Make your passion your paycheck."
Sounds appealing? As always, there are caveats, but according to full-time illustrator and café staff member, 24-years-old Vernice Tan, "being hungry and curious is what youth is all about," she continues, "Doing multiple things keeps me satisfied."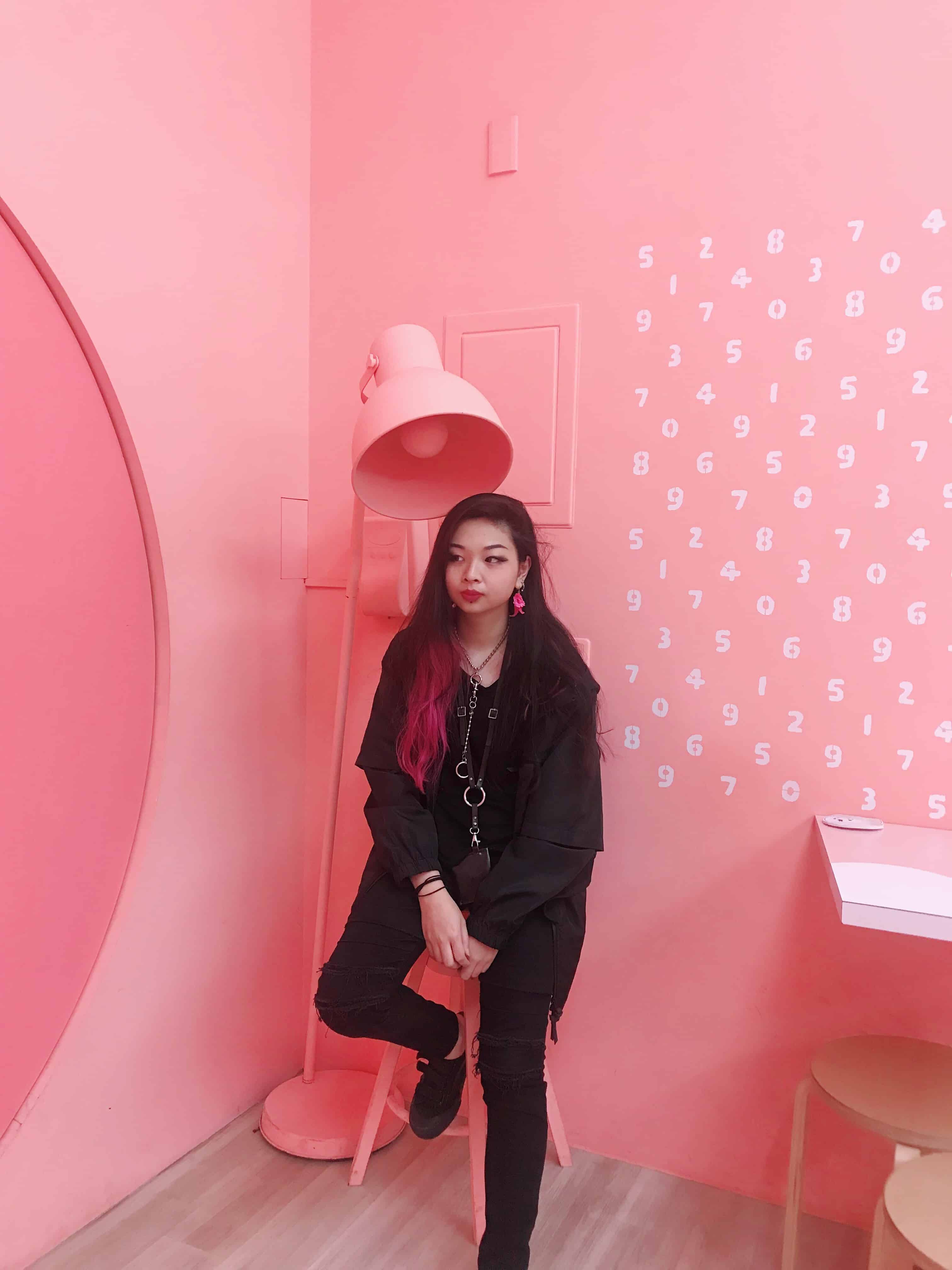 Having worked at a cat café since her university days four years ago, she now holds the position of team manager, where she grooms and entertains the café's 11 cats while serving the customers in the ever-busy shophouse space in Boat Quay.
"It would seem easy, but more so than any regular café, there is a lot of customer service involved (at the café)," she says, alluding to the need to serve both the café's inhabitants and their guests.
Getting Creative
Despite how much hard work her job at the cat café requires, it allows her to dedicate time towards pursuing her passion through her online store, Paca Merch, where she sells her illustrations and artworks as stationery, merchandise and jewellery.
"Art markets started becoming big around five years ago, and I figured it would be fun to try selling some of my own work while honing my art," she recalls.
Most of Vernice's works centre around the alpaca, a close cousin of the llama, which she has a particular fondness for – hence the name, combining the animal and the word "merchandise".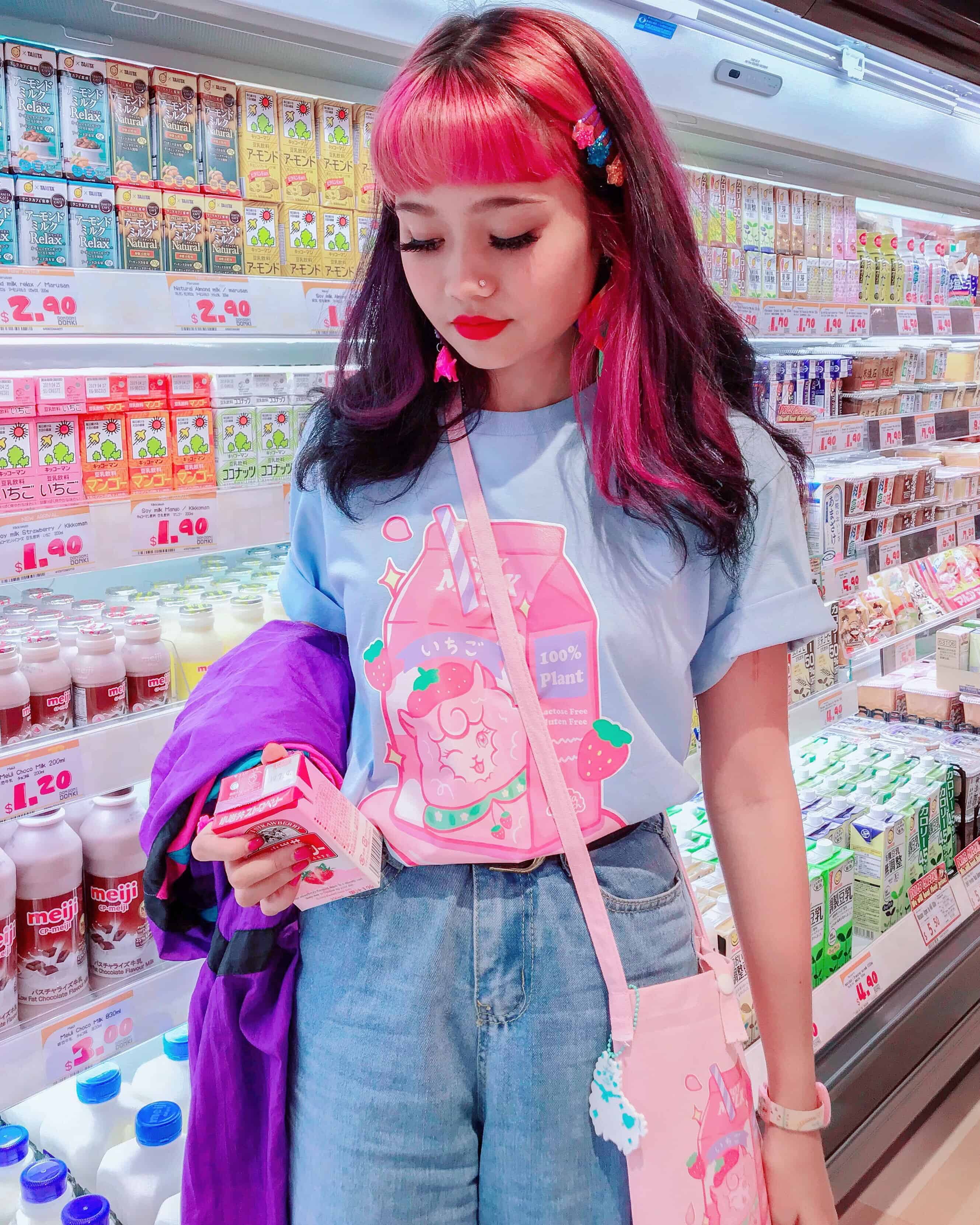 What initially started as an Instagram-based online shop selling prints and stickers has since expanded to a website including t-shirts, earrings and charms. Vernice also booths frequently at local art markets or anime conventions.
As the sole person behind Paca Merch, Vernice juggles work at the café with her business – a feat, she admits, that can be a little tough, but necessary, with irregular hours for both.
"Getting a full-time salary helps me afford the art supplies and come up with the capital to create more merchandise for Paca Merch," she says, "but I felt that if I were to find a job with regular office hours, I would have had to give up on Paca Merch."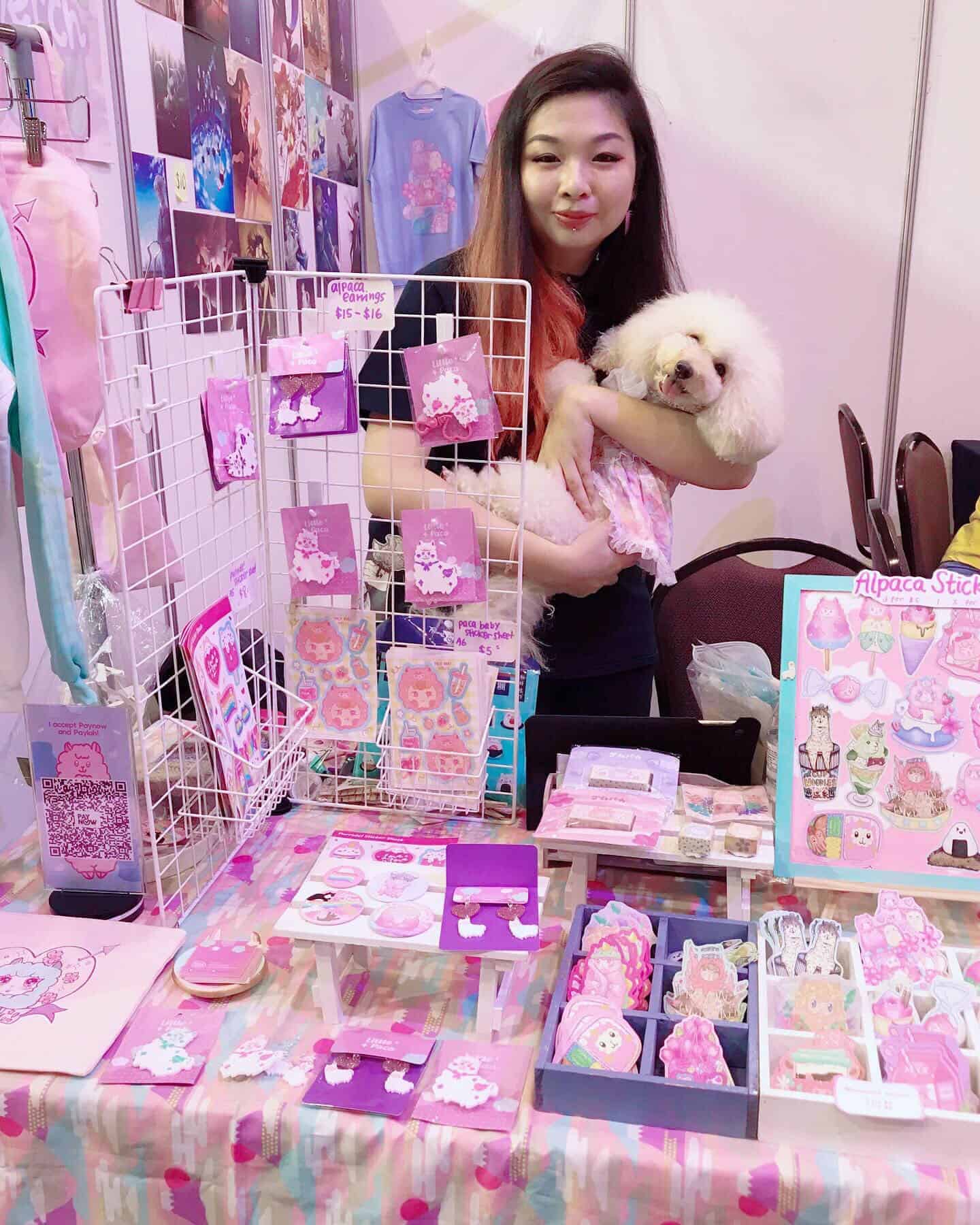 "When it comes to preparing for art markets, it takes me quite a bit of time to manufacture and organise anything," Vernice says.
Prior to the art market, she has to juggle assembling the accessories, hand-cutting the stickers and liaising with the suppliers on her own. This also means that any free time is 'precious'. However, this also translates to worry over not being productive in either job or in the freelance projects she takes up once in a while.
"Sometimes, I will feel guilty about not having enough ideas or wasting time," she says, "I have to keep reminding myself that resting is part of working too."
When Two Crafts Intertwine
Nonetheless, this is something she would not trade for a single career.
In Vernice's lines of work, experience in two industries has allowed her to transfer skills over when required. At Cat Cafe Neko no Niwa, her familiarity with running her own business allowed her to provide valuable insight to the cafe's merchandise sales or events preparation.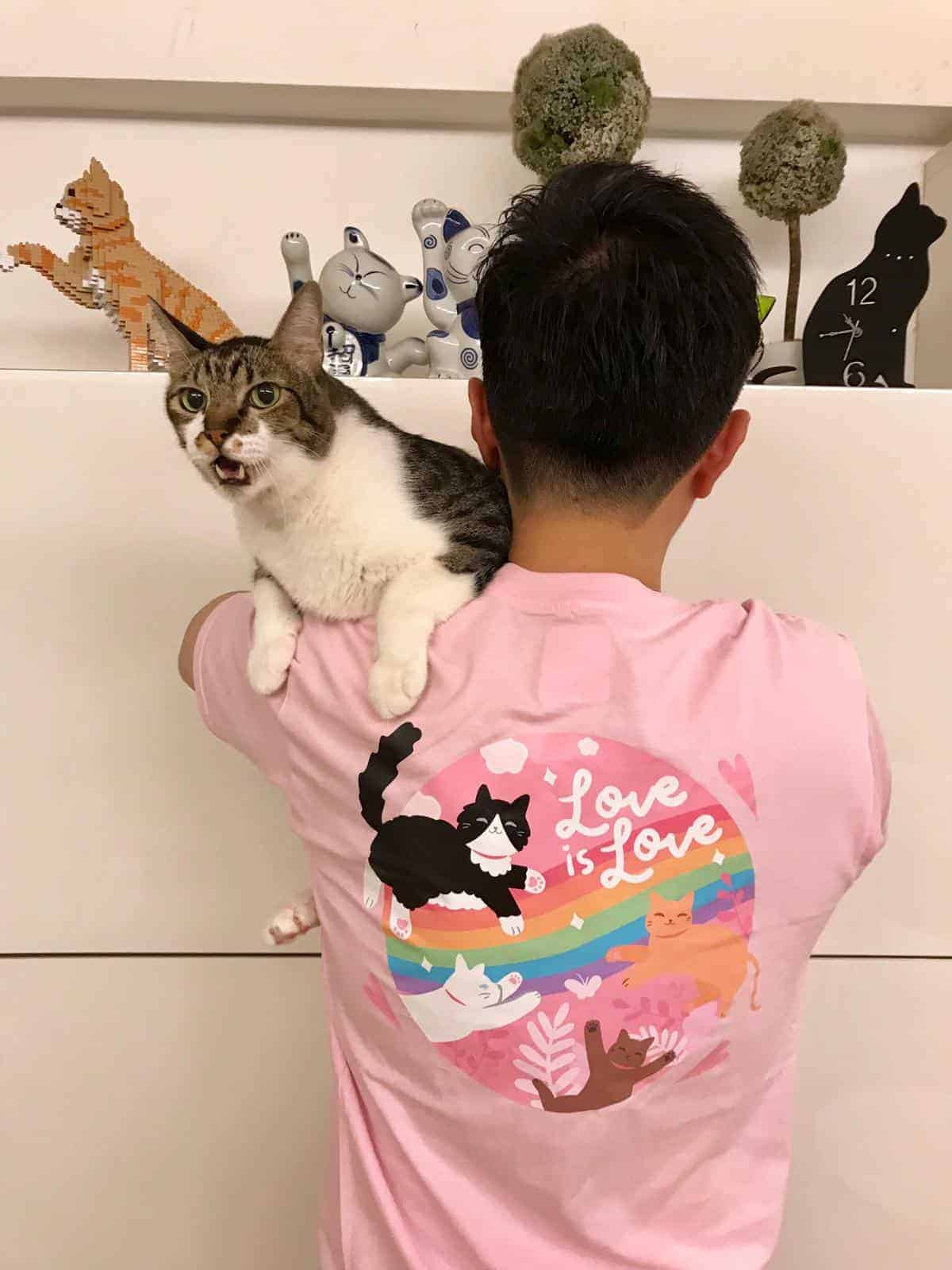 "In June, the month for Pride celebration, the café held a small event where I got to create a photo wall and merchandise, such as t-shirts, badges, stickers and tote bags," she says with a smile. "The knowledge I gained through Paca Merch in both creating professional art and liaising with suppliers helped us to realise the event within a short time."
Having two working environments also means Vernice has a wide variety of experiences and a constant change in pace. The café sees a constant flow of guests, while each art bazaar offers a different experience every time with new and returning customers picking up new items.
Take It One Step At A Time
For those looking to begin their own "slash" careers, Vernice advises, "Be responsible in all your jobs! Remember to rest, and don't feel too pressured when something doesn't work out – there are always other solutions."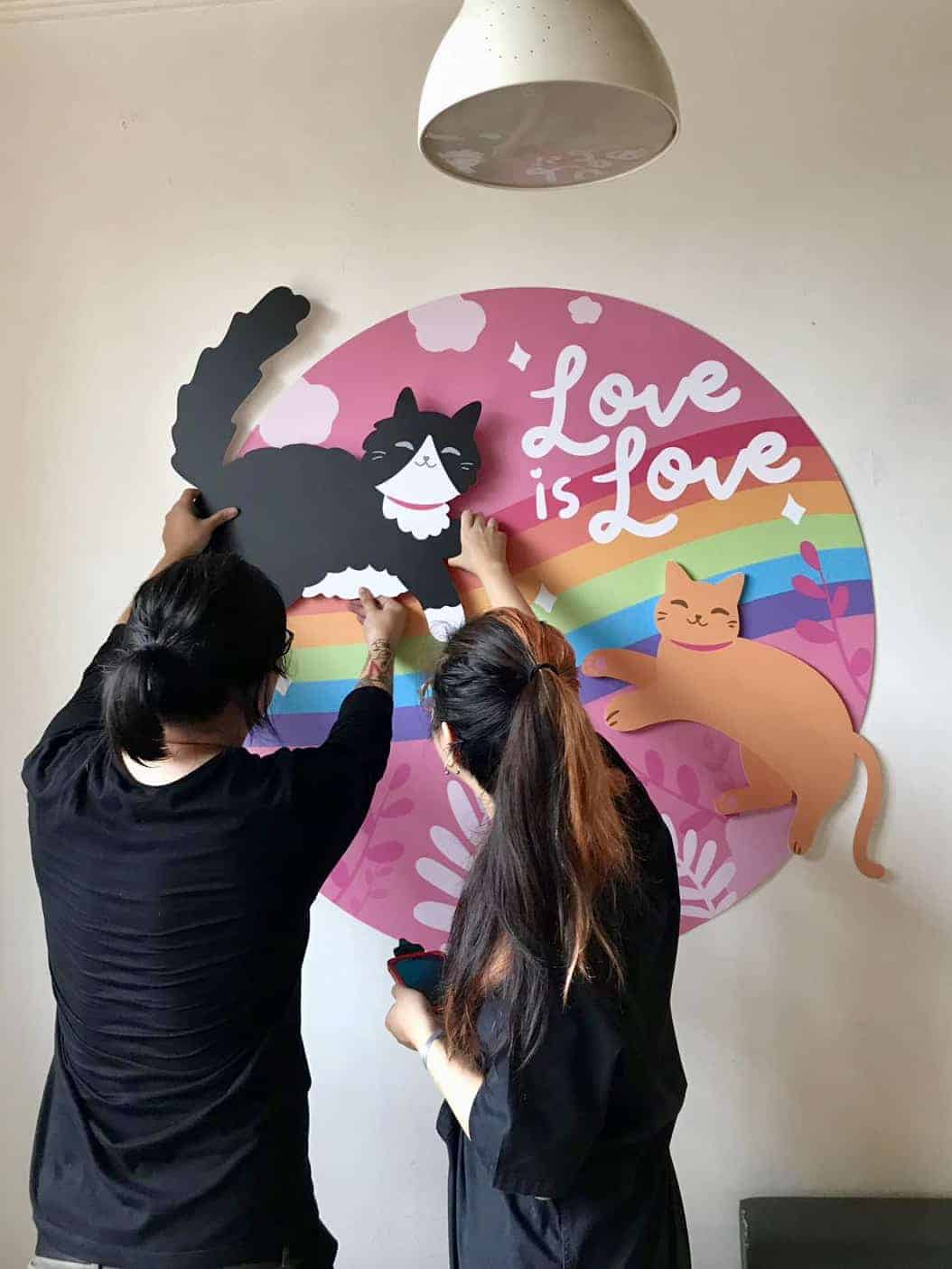 "Learning your limits and asking for help when you feel overwhelmed is good, but it's something I'm still struggling with even to this day." She chides.
At the same time, Vernice says that not everyone may be accepting of holding so many non-traditional jobs. "I've learnt that as long as you're passionate about what you're doing, no one should put you down for it."
Featured image (left): Jian Chen Photography