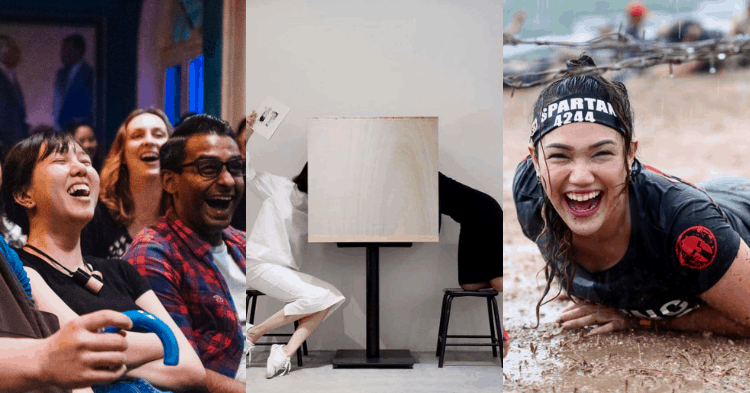 Boom. It's coming to 2019 everyone. Let that sink in for a while. Brace yourself for a constant supply of incredible things to do in Singapore and with our January roundup, we're just getting started!
1. Eatbox 2019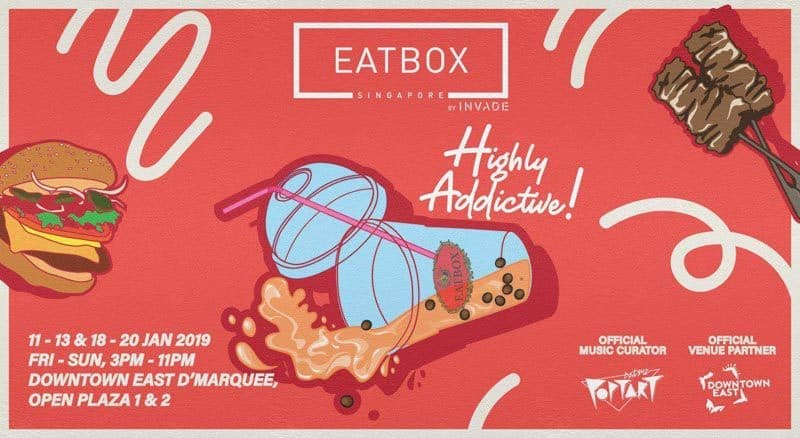 Thai-inspired flea markets are becoming more and more ubiquitous these days, and Artbox could arguably be regarded as the one that started it all.
The second weekend of January sees the start of the inaugural Eatbox taking over the Open Plaza space at Downtown East. Expect over 50 local and regional vendors offering their yummy treats as well as a host of interactive art murals to get your Instagram on.
Of course, food won't be the only thing to look forward to – resident EATMEPOPTART DJ's weelikeme and KIDG will be on the decks to provide their signature brand of alternative party music as part of Bacon Beats.
11 to 13, 18 to 20 Jan
Downtown East, Open Plaza by D'Marquee
2. iLight Singapore 2019 – Bicentennial Edition
January looks bright for us all. Another can't miss festival – iLight Singapore is back and it's bigger than ever for the Bicentennial Edition.
This festival will be the largest since it's first edition in 2010 – expanding beyond Marina Bay to include the civic district, Singapore River and Raffles Terrace at Fort Canning. Start plotting – we've got a ton of amazing artworks to play with and a multimedia show.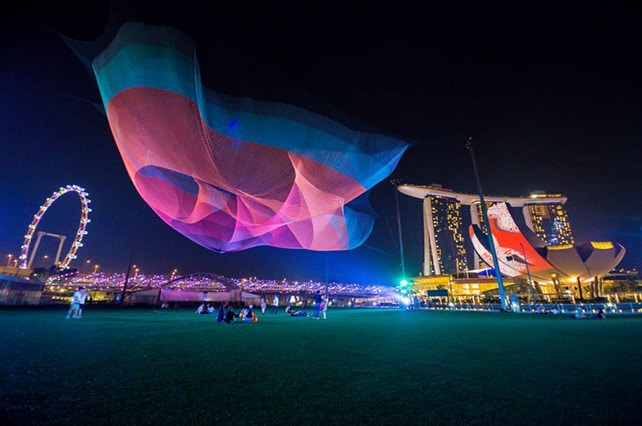 The theme? Connectivity when it comes to Singapore's history, culture and relationship with the rest of the world over the last 700 years. Who else is excited?!
28 Jan to 24 Feb
Website
3. Merci Marcel x DUFOURCQ
Boho-chic French resto Merci Marcel is setting up another round of art exhibition, this time featuring Singapore-based, French artist Gabriel Dufourcq.
Known for creating legendary icons out of newspaper clippings and more, the month-long showcase features unique, one-of-a-kind artworks from the artist's Find a Word for It collection.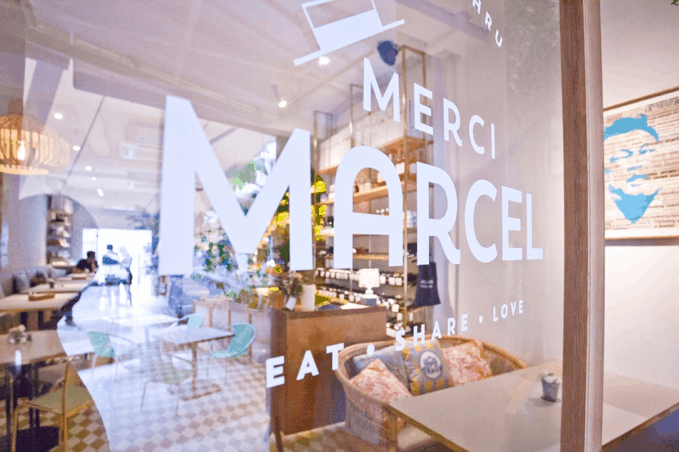 Each creation fuses over 300 original newspaper title clippings with pictorial symbols of popular icons and political leaders – such as The Beatles, Obama, and even our very own Lee Kuan Yew.
His thought-provoking artworks are made to encourage guests to think of the media's influence on the general public's perception of political and contemporary icons. You can purchase his pieces that start from $1000; or just sit back and enjoy them in the cozy space with hot mocha in hand.
1 to 31 Jan
Merci Marcel, Tiong Bahru
4. La Kopi Singapore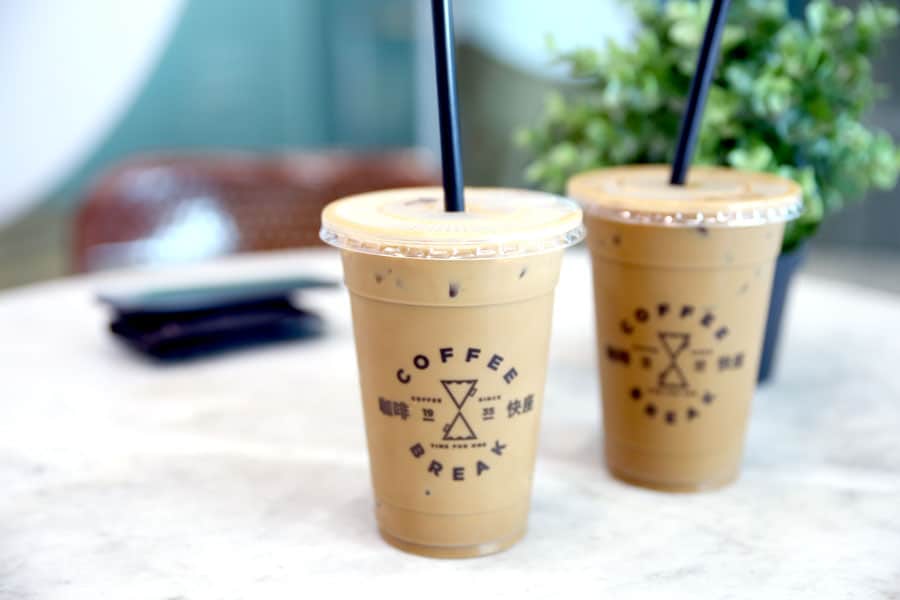 Whether you like your local kopis or espresso-based coffees, La Kopi Singapore is the place to be to have 'em both.
Imagine a gathering of coffee aficionados from around the world, including Taiwan's Taster's Coffee, Singapore's own Coffee Break (their Sea Salt Caramel Latte!)  and Homeground Coffee.
25 to 27 Jan
Singapore Expo
5. Singapore Art Week
We're loving January already – Singapore Art Week is all set to take over popular neighborhoods and drench them in art.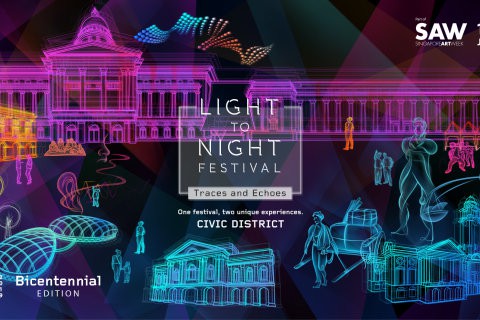 Whether you're one of the insatiably curious, a veteran art aficionado or a casual onlooker who's never even stepped foot into a museum, Singapore Art Week 2019 promises to show you how art is the platform to connect us all, as the island once again becomes awash in creative conversations, exciting exhibitions and new and inspiring ways of experiencing art.
19 to 27 Jan
Website
6. The Outer Limits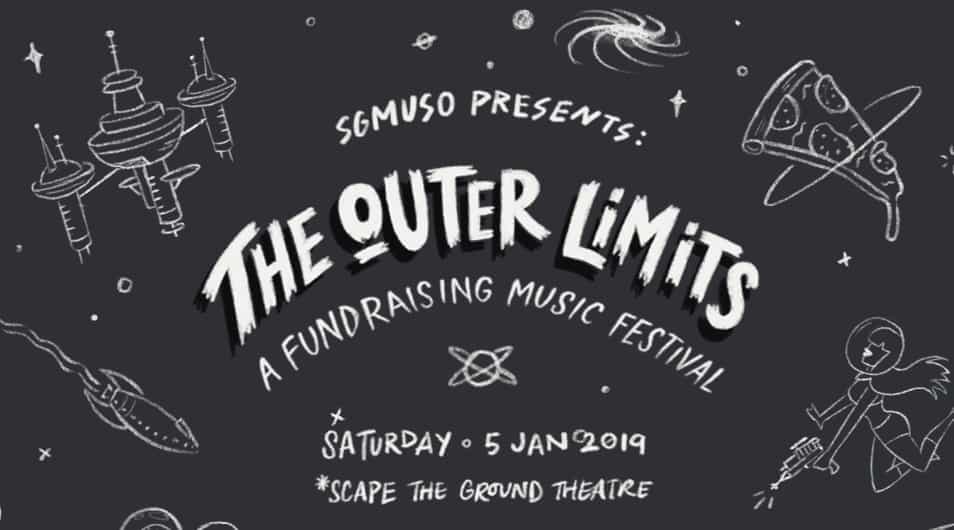 Support the local music scene while tuning in to both emerging and established musicians alike at The Outer Limits, a music festival dedicated to raising funds for budding musicians here.
Profits will be channeled into operational costs, skills and development programmes such as weekend consulting sessions, workshops and networking sessions, as well as organizational activities such as Music Export of Singapore artists to markets beyond Singapore.
While you're there, stay fuelled at the Hendrick's Gin and Al Capone's booth, or lick up free popsicles courtesy of Popsical Karaoke.
5 Jan
Scape Ground Theatre
7. Dawn Ng's 11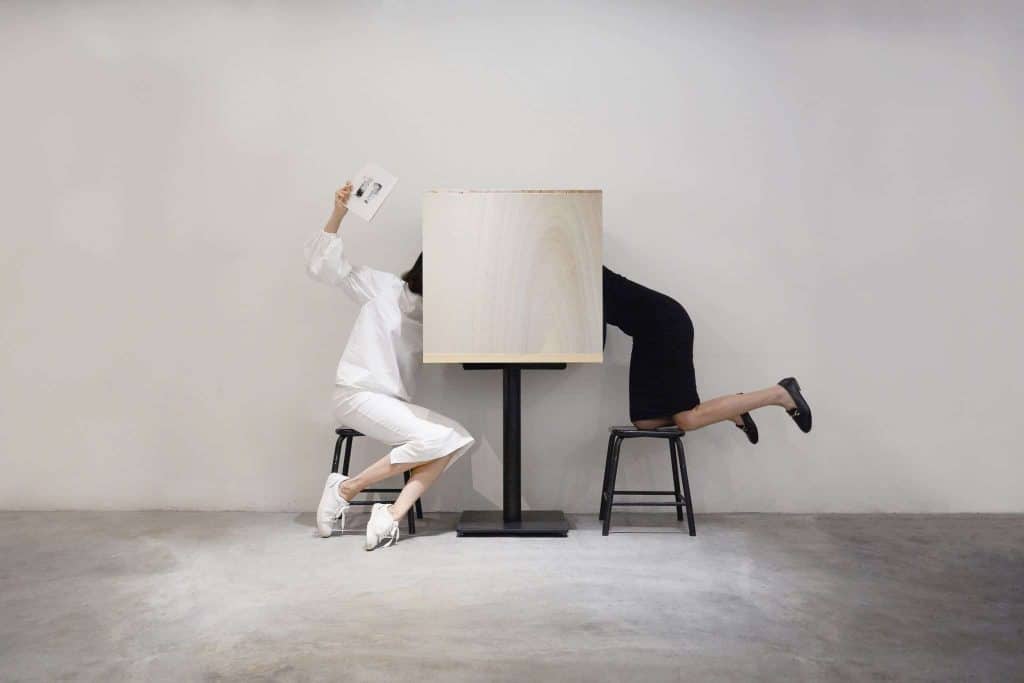 Telok Ayer Arts Club, in collaboration with multi-hyphenate artist Dawn Ng presents 11 – a never-before-seen experiential performance piece with only four exclusive showings including a Valentine's Day finale.
Pay for a ticket and become part of the performance, in a social experiment-type show that combines audience participation with speed dating. Without giving too much away, each person will sit in confession booths and share intimate dialogues off a script penned by Ng herself.
As a cheeky nod to the title of the show, music director Hasnor Sidik will also be organizing a special day-to-night edition of Kelab Ma11am, which will feature $11 menu specials.
17, 24, 31 Jan and 14 Feb
Telok Ayer Arts Club
8. Marie & The Nutcracker In Singapore
Step aside Toy Story – there's another story with toys coming to life. Andsoforth returns with another immersive theatrical dining experience, where you'll be playing the role of one of the toys that come to life as the Nutcracker discovers the cause for his curse.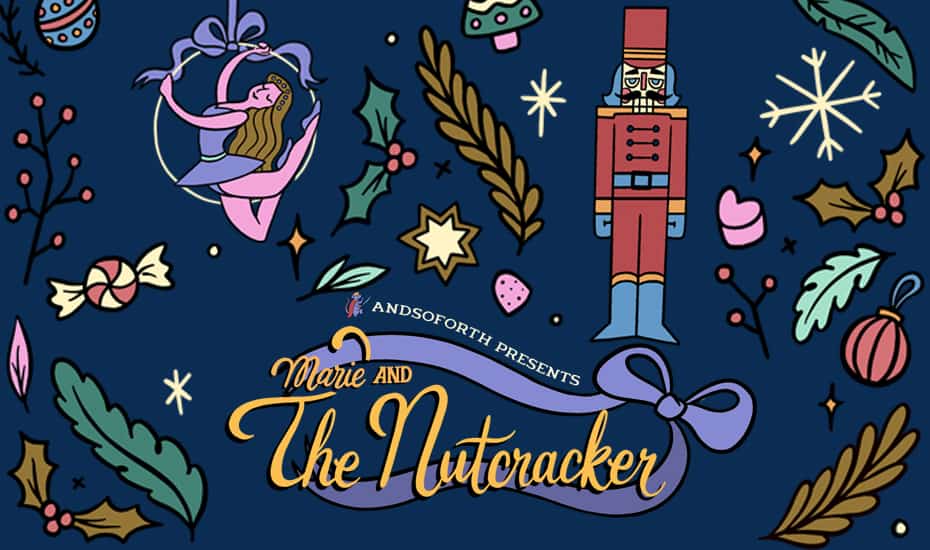 Let the magical world of Marie's imagination unravel before your eyes as you tuck into a 4-course meal inspired by the cuisines from Nuremberg and ETA Hoffman's The Nutcracker.
As per Andsoforth's previous hush-hush gigs, it's held at a secret location where guests will receive a text with details of the exact venue at least 24-hours before the show.
Until 6 Jan
Website
9. The Spartan Race 2019
You'll find yourself navigating through the sandy terrains of Sentosa as you take on more than 25 seemingly insurmountable obstacles. Expect to run, jump, push and crawl through walls, trees and muds.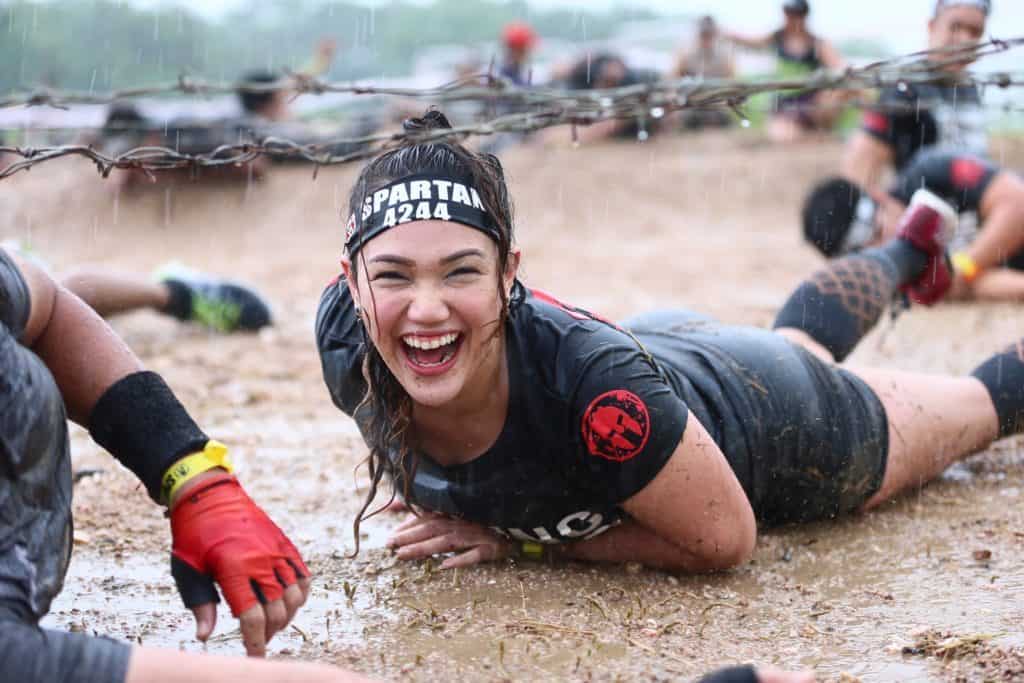 Don't leave your kiddos out, as this year's challenge will feature a special category for your lil' ones. Happening at the same time as the adult Stadion race, the kids race makes little warriors out of your children as they jump, run and crawl their way through obstacles.
What a fun and healthy way for your whole family to bond!
26 Jan
Website
10. Our SG Hawker Culture Exhibition
Celebrating our hawker culture and protecting the men and women toiling behind each stall has never been more pertinent.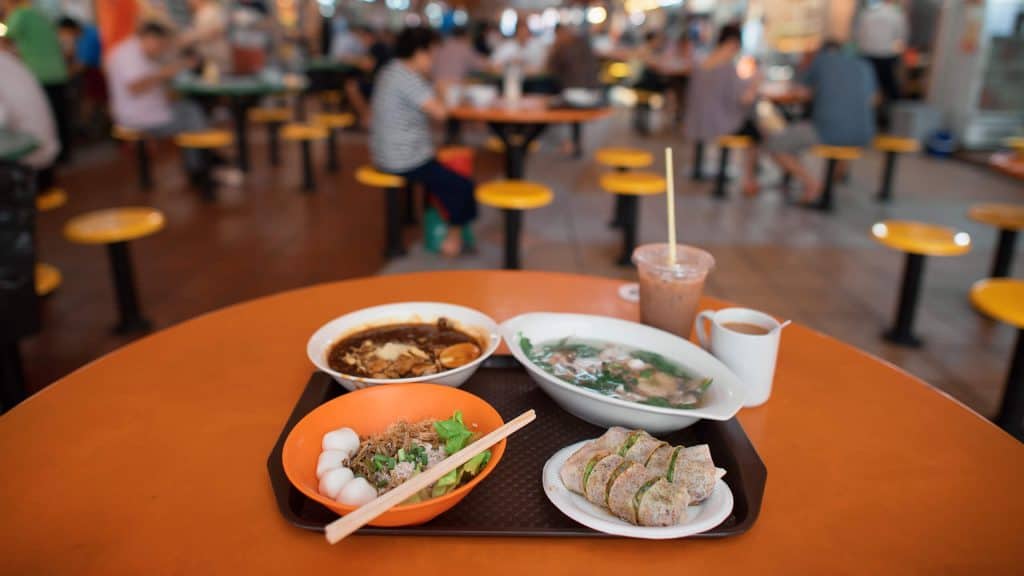 Not only is it an opportunity to learn more about Singapore's beloved hawker culture, it is also a chance to show support for Singapore's bid to be included in the UNESCO Representative List of the Intangible Cultural Heritage of Humanity. After checking out the exhibit at the various hawker centres, why not grab your favorite hawker fare?
31 Jan
Website
11. A Wizarding World Holiday at Changi Airport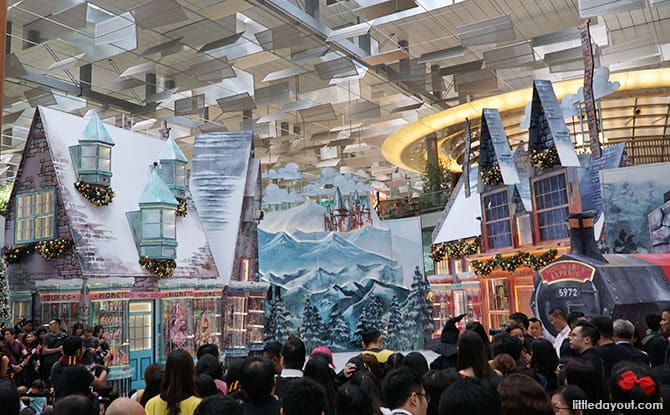 Potterheads assemble, Christmas has come early and will last all the way till February. Changi airport is extra magical now that it has recreated iconic sets – think Hogwarts, Diagon Alley, and Hogsmeade Village.
After a magical day, you would want to bring home some souvenirs. Choose from a bespoke range of Wizarding World-inspired plush toys, scarves and travel pillows available as purchase-with-purchase premiums at Changi Airport along with a variety of merchandise available at two pop-up shops located in Terminals 1 and 3.
All month long
Changi Airport, across terminals
12. Story Party Tour 2019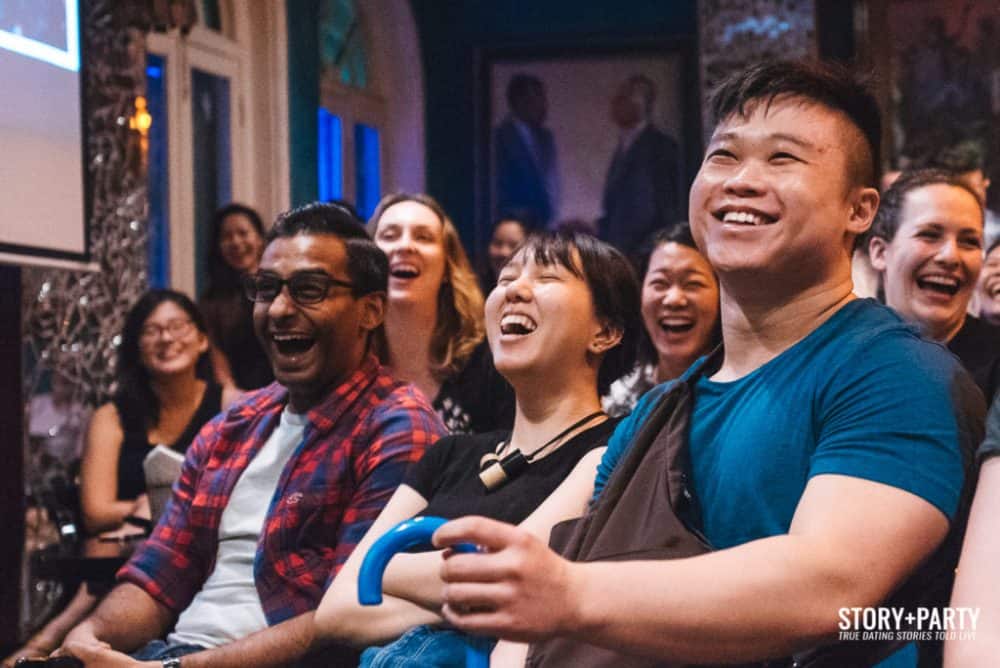 Hosted by travelling storyteller, Rachman Blake, and the award-winning San Francisco production, Story Party, this event is a storytelling soiree that connects people via dating stories – imagine getting played, caught in a love triangle or cat-fished as told by people who've experienced them.
Intrigued? Story Party is also a great way to pluck up that chutzpah of yours and charm the hottie at the bar.
Even if you've got a significant other or just not in the mood for love, come down for a bit of fun. Plus, it doesn't hurt to make new friends.
10 to 12 Jan
Kilo Lounge