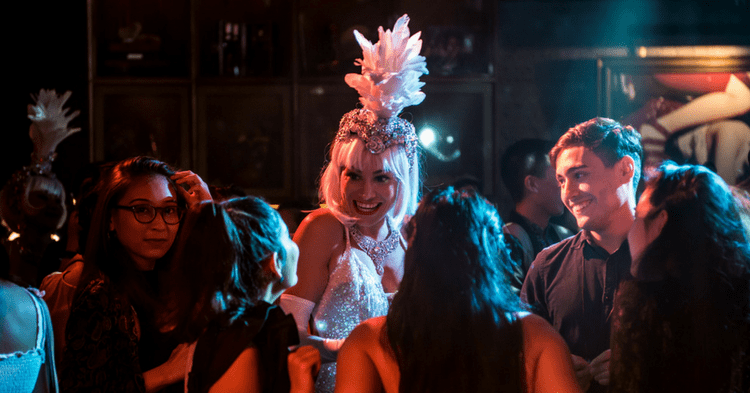 All I'm given is an address, a dress code to adhere to, and a password.
As I walk through the door, a towering figure welcomes me, asking for the password – to which I shyly oblige. Unsatisfied, he shakes his head. "Come again?"
After a few more attempts of muttering words that one would probably find "sexy",  he smirks. "That's more like it," he says and steps aside to let me enter. The adventure begins.
It's A Secret
For the uninitiated, Secret Studio Lab is renowned for its immersive theatrical performances, often based on older films. These included Edward Scissorhands in an abandoned factory, Freakazoid at an asylum, and adaptations of Romeo and Juliet.
Having held sold-out shows globally, it's guaranteed that audience engagement for their productions is like no other.
Take their previous Hong Kong show for example – audience members have found themselves on a speedboat towards a haunted mansion while hunting for a killer.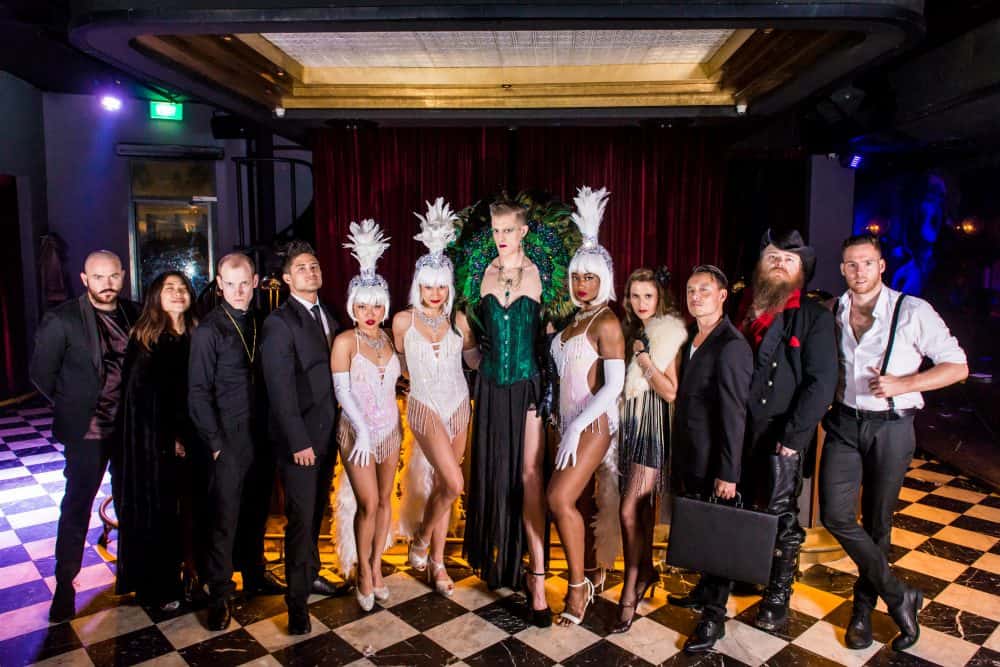 It's the first time I've heard of a theatrical team breaking the fourth wall, so I was intrigued when I found out that they were finally coming to our shores. However, the only clue I had to the story was that I was going to be whisked away on a "sexy, dangerous thrill ride".
While I know that a speedboat ride in Singapore is unlikely, I must admit – as an introvert I was afraid of the interactions that I had to deal with.
Luckily, I was in safe hands.
Meeting Queen P.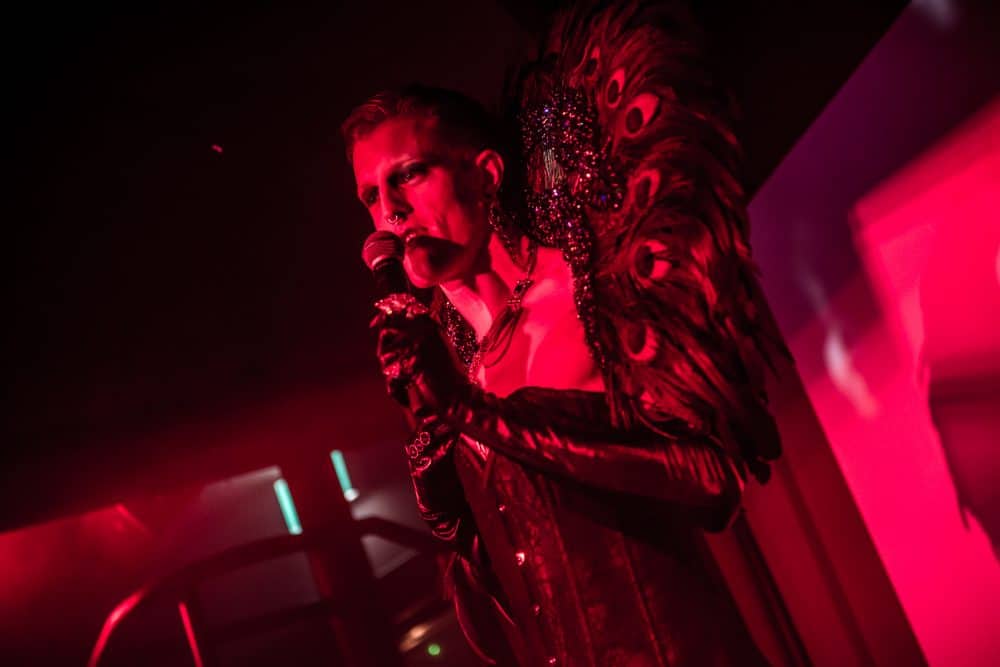 As I stepped in, the constructed environment felt unnerving and uncomfortable for me, but the professional actors and actresses (won't take you long to figure out who they are!) were quick to help ease me into the situation. "How's your night going?" a cast member says as she winks at me.
As I learnt later, the actors and actresses are professionally trained to gauge your willingness in participating.
An immersive theatrical experience also means that interactions with the cast members are unavoidable, but they were not awkward as well – a huge relief for me. In fact, I was amazed at how well they kept in character even while dealing with unexpected responses.
It is a difficult, delicate balance after all. It has to engage audience members while ensuring that it doesn't become overbearing for them. Rather than merely acting as a bystander watching a theatrical production, I felt like I was put into an escape room while watching the action unfold in front of me – albeit lacking the need to actively solve puzzles.
If anything, I learnt that the best way to handle everything happening was to go along with the flow, be it interacting with props, or speaking to the cast. It's also what makes the experience special – every performance is different because the actors and actresses react according to the audience's participation.
As for the plot itself, various clues – the outfits, dialogue and the set – should let you know which film it's based on. Even if you aren't familiar with the film, it's possible to follow the storyline as long as you stay quick on your feet.
Having been involved in productions myself, I was genuinely impressed by how smooth the whole production went, even as we went from one location to another. Surprisingly, I found myself wanting to be even more involved as it progressed. If there's only one thing that's regrettable, it's that I wore heels instead of sneakers – there's a need to be on your feet most of the time.
Unfortunately, I can't reveal anything else without spoiling the story.
To experience the magic for yourself, get your tickets here.
The Secret Theatre Project Singapore
3 May – 10 June 2018
Weekdays: 7.30pm-9.30pm
Weekends 4.45pm-6.45pm; 7.30pm-9.45pm