Dressed in silk, the virtuous empress sat in front of a wooden table, an ethereal smile on her face as she held up a bamboo brush and painted strokes of black ink on the calligraphy paper. The dress she wore was adorned with floral motifs, a mixture of elegant golden and pure white, and the tassels on her hairpiece swung gently as she moved.
This might sound like a scene straight out of an ancient Chinese drama. However, this was no Yanxi Palace; it was part of a concept shoot done by Dressed Up Dreams, the first and only local photography studio specializing in the ancient Chinese portrait style.
Founded by Sharon with the support of her tight-knit friends, the studio showcases their love for hanfu (汉服) and hopes to bring the beauty of Chinese fashion and history one step closer to Singapore.
Growing Awareness Of Chinese Culture
The term hanfu, which literally translates to the clothing of the Han people, is part of a rising cultural trend both in China and among the international Chinese community.
Dubbed as the "Hanfu movement", many mainland Chinese have started embracing the traditional dress that their ancestors had once wore back when China was still under dynastic rule. Other than doing photography shoots, lovers of hanfu also don them for their everyday wear.
Designers are even incorporating them into haute couture, as elements of the hanfu have made an appearance on runways and in the fashion shows of established Chinese brands.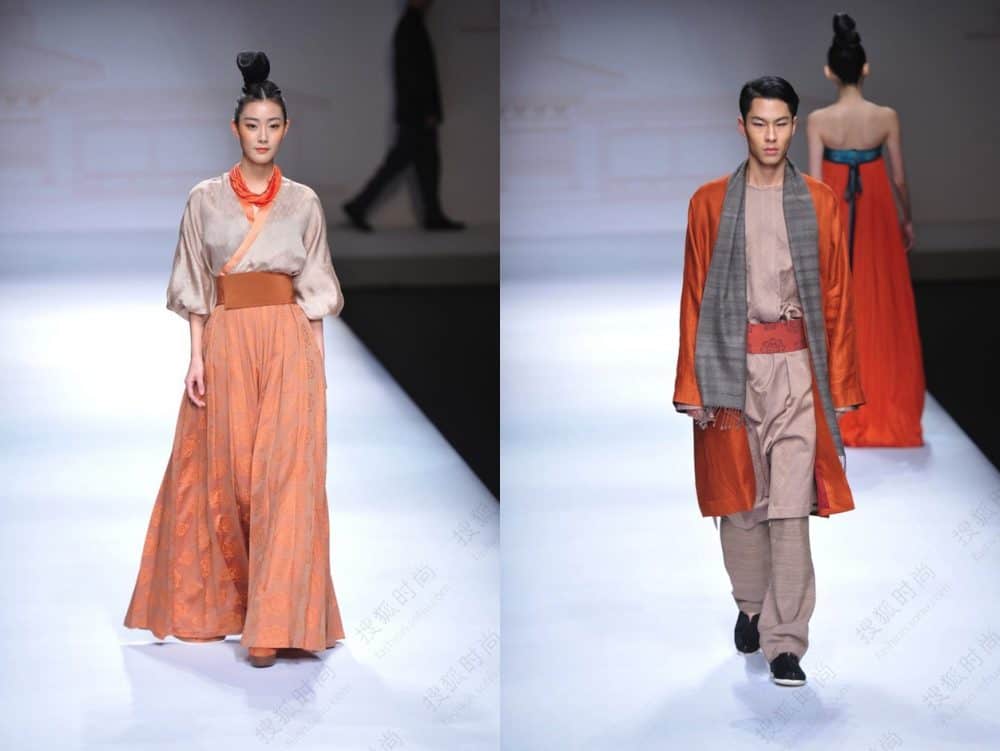 In recent years, this hanfu revival has also gained the support of the Chinese government and nationalists, who see the donning of the dress as an opportune way to express Han cultural identity and pride.
However, Sharon, Yun and Liju were not so eager to agree with this politicising of historical fashion.
Yun, a friend of Sharon's who is also a Chinese teacher, says that the hanfu has evolved over China's long history to include elements from other minority groups, as well as foreign cultures. Rather than regarding the dress as a distinct representation of Han identity, it might be more productive to see it as a tapestry which reveals the ethnic diversity and cosmopolitan nature of ancient China.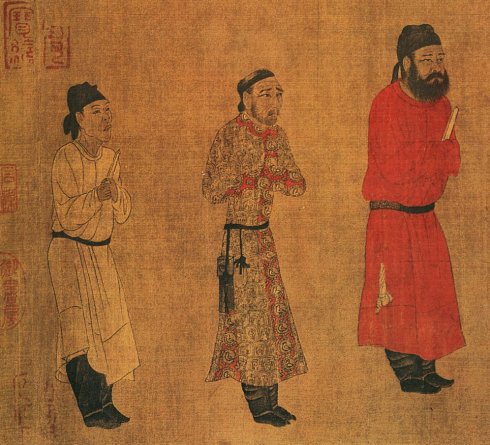 "Throughout Chinese history, Chinese clothing has been influenced by designs from other cultures," Yun says.
For example, the rounded-collar robe, a distinctive style of Tang dynasty clothing, was in fact a foreign import with features adapted from the Tibetans, Persians and the Turks.
Breathing Life Into Words
Sharon's interest in the hanfu also began after she was exposed to greater cultural diversity while studying abroad some years ago.
"Being overseas made me more conscious of my Chinese heritage, but I actually started getting interested in hanfu because of the Korean ethnic dress," she explains.
After doing some research, Sharon found out that the Korean ethnic dress, also known as the hanbok, had elements which were influenced by hanfu from the Tang and Ming dynasties.
Coming from an English-speaking family, Sharon's discovery of the hanfu opened up a new world for her. As her curiosity about Chinese culture and fashion grew, Sharon started designing her own outfits, and even took up a photography course with a famous mentor from China.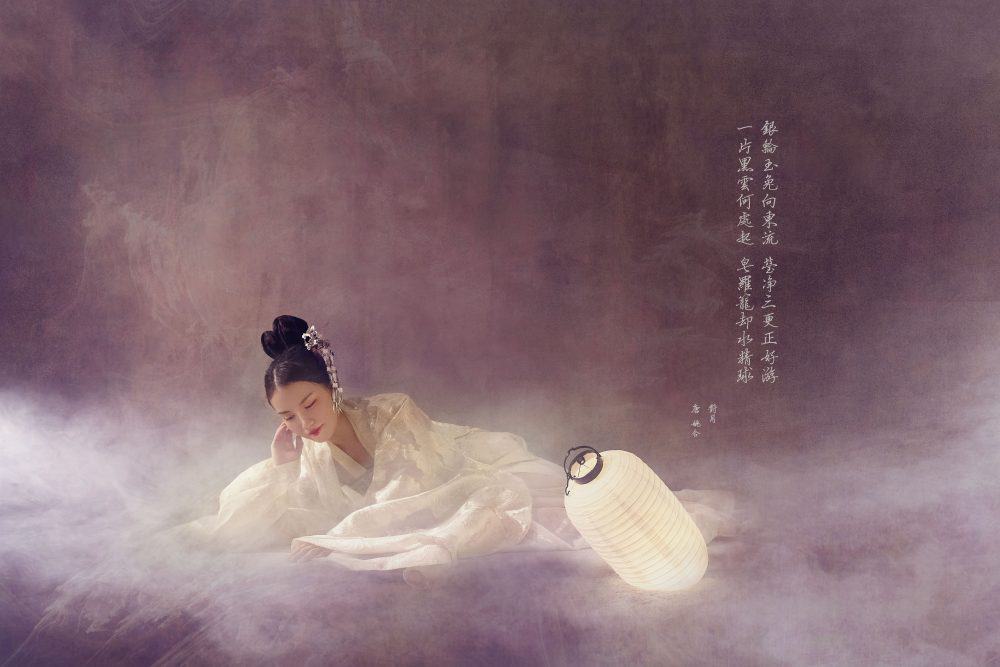 Later, she started Dressed Up Dreams with Yun and Liju, two ex-colleagues who have turned into close friends over the years. Sharing a common interest in Chinese culture, Yun and Liju took time out from their full-time jobs to become Sharon's assistants in Dressed Up Dreams, helping out with makeup, art direction and marketing.
Now, they are aiming for something greater.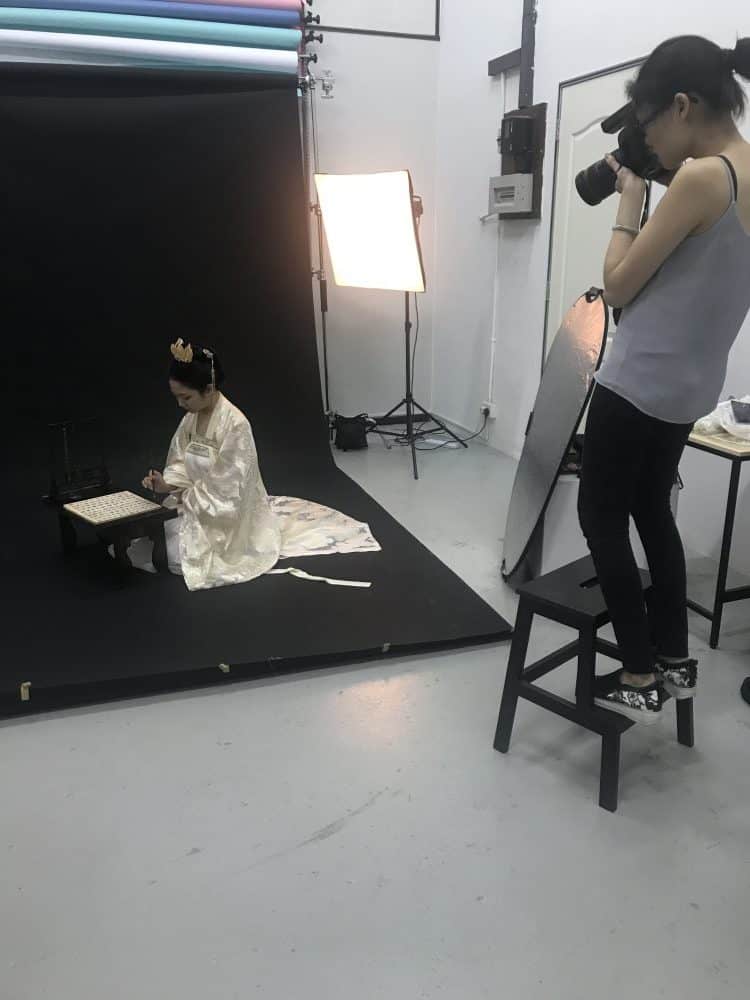 Rather than doing ordinary photography shoots, Sharon and her friends are specializing in customized concept shoots, with a choice of hanfu and styling tailored to suit the client's unique style and personality.
Before each shoot, they will conduct discussions with the client to find out his or her preferred historical era, makeup style and favourite colours so they could decide which style of hanfu clothing will suit the client the most.
Themed shoots for the higher-priced packages will also feature a storyline specially created with the client. It could either be unique or based on works of art and fiction. This combines Sharon's passion for English literature and stories, as well as Yun's knowledge of Chinese history and culture.
So far, Dressed Up Dreams has done several themed concept shoots, including "Ladies of Legend", a photo series that featured similarities between female historical figures in ancient Greece and the Tang Dynasty.
"We are not just promoting Chinese culture, but we also want to bring culture closer to people. We want to show that history and literature can also be relatable and interesting, rather than merely being seen as boring words on paper," Yun elaborated.
First Of Its Kind
To do just that, Dressed Up Dreams has also conducted workshops allowing interested individuals to experience snippets of life in the Tang Dynasty—these one-day workshops consisted of tea and food appreciation, games, as well as exclusive photography sessions in hanfu. 
One of the activities involved workshop guests introducing themselves and striking up a conversation in the Tang dynasty style. Sharon and her team painstakingly ensured that the clothes, props, and even the styles of hair and makeup used in these workshops were as historically accurate as possible.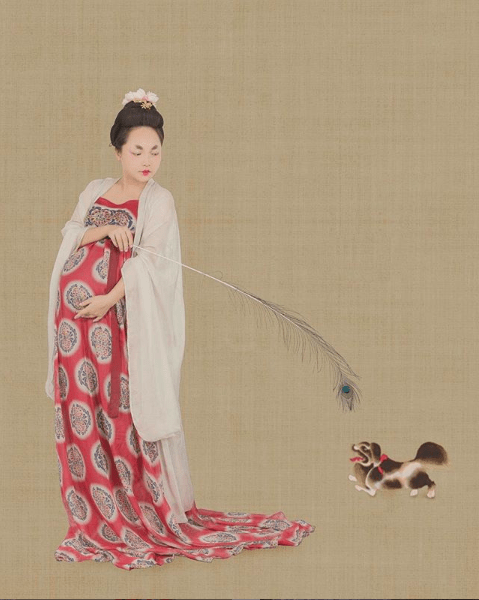 They have also used photography to recreate famous Chinese artwork, so as to literally bring history to life. Recently, Sharon had just completed a maternity shoot that was the replica of Beauties Wearing Flowers, a Tang Dynasty painting done by Zhou Fang during the late 8th to early 9th century A.D. The model of the photo shoot was none other than Yun.
The group of friends proudly informed me that such concept shoots and workshops that recreated history are increasingly popular in China, and are the first of its kind to be done commercially in Singapore.
Building Their Dreams
Currently, Dressed Up Dreams' main clientele entails groups of friends and individual females who intend to take solo portraits of themselves in hanfu. On the day of the interview, they were also doing a photography shoot for a mother and her toddler.
Due to the rise in global popularity of Chinese period dramas, there are clients who want to reenact a particular historical era, or to only wear a certain costume from one of the well-known dramas.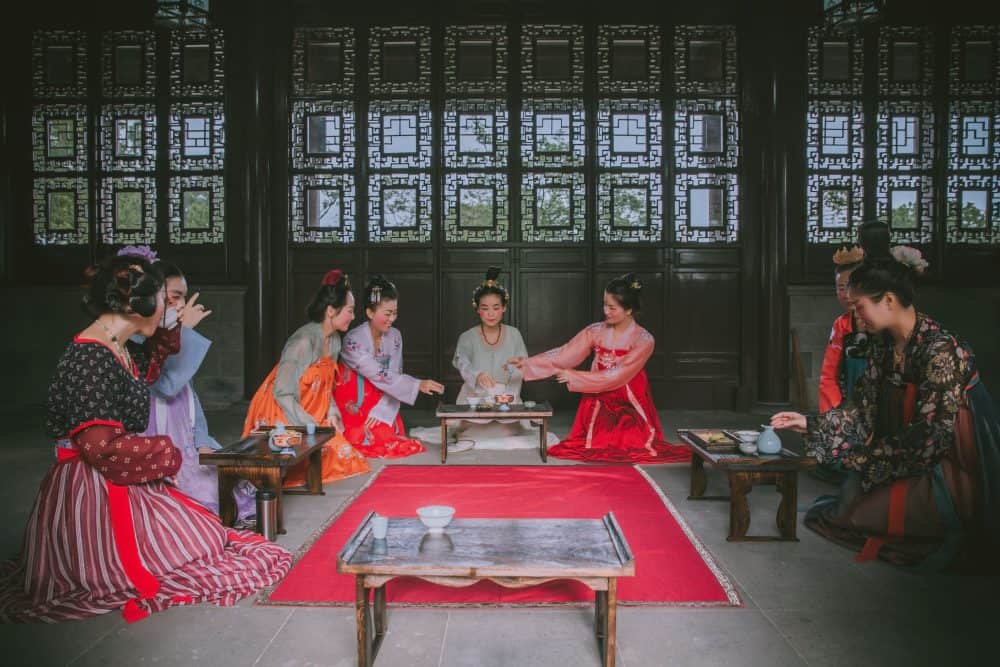 While these Chinese period dramas have definitely contributed to the growing interest in Chinese culture, they jokingly informed me that many of these dramas were not historically accurate and often used modernized or dramatized styles of clothing.
Often, Sharon will discuss with the client about the accuracy of such period drama costumes and whether they were suitable to be used for each photography shoot.
It was comforting to know that more people are exposed to Chinese culture, but they believe it was not ideal for people to only understand Chinese culture through such inaccurate drama depictions. In fact, photography studios such as Dressed Up Dreams provided a bridging of such a gap between historical reality and inaccurate fictional depictions.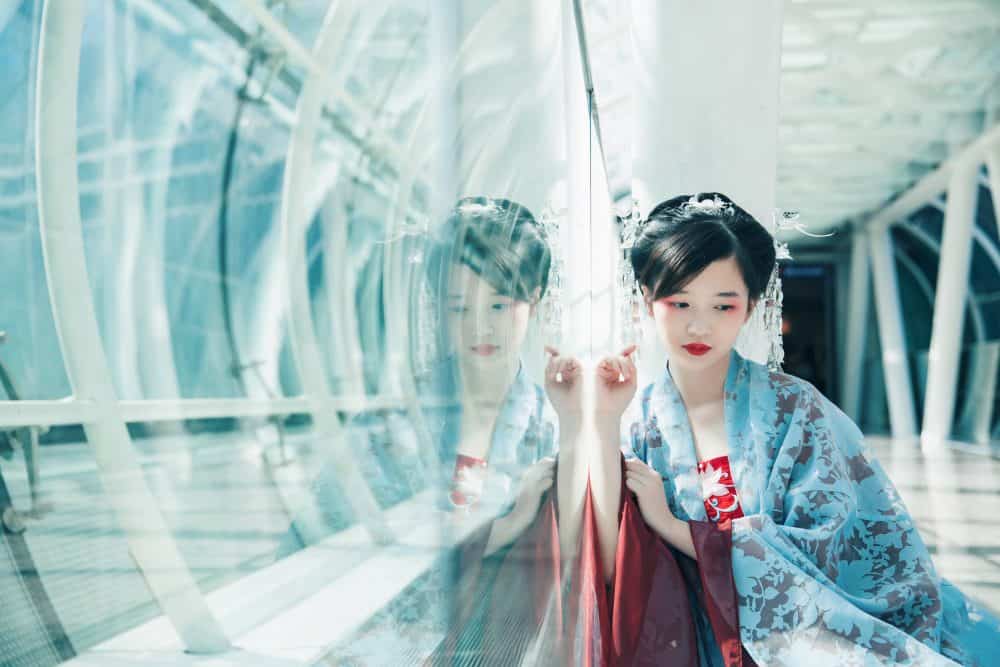 Recent dramas, such as the best-selling Story of Yanxi Palace, have also been investing in high production budgets to communicate historical accuracy in an aesthetically pleasing way to modern audiences.
Meanwhile, Sharon is also planning to turn this into her full-time job, but she is taking things slowly as of now. She aims to have her own studio in the future, and to have the resources to conceptualize more themed shoots and workshops with Yun and Liju.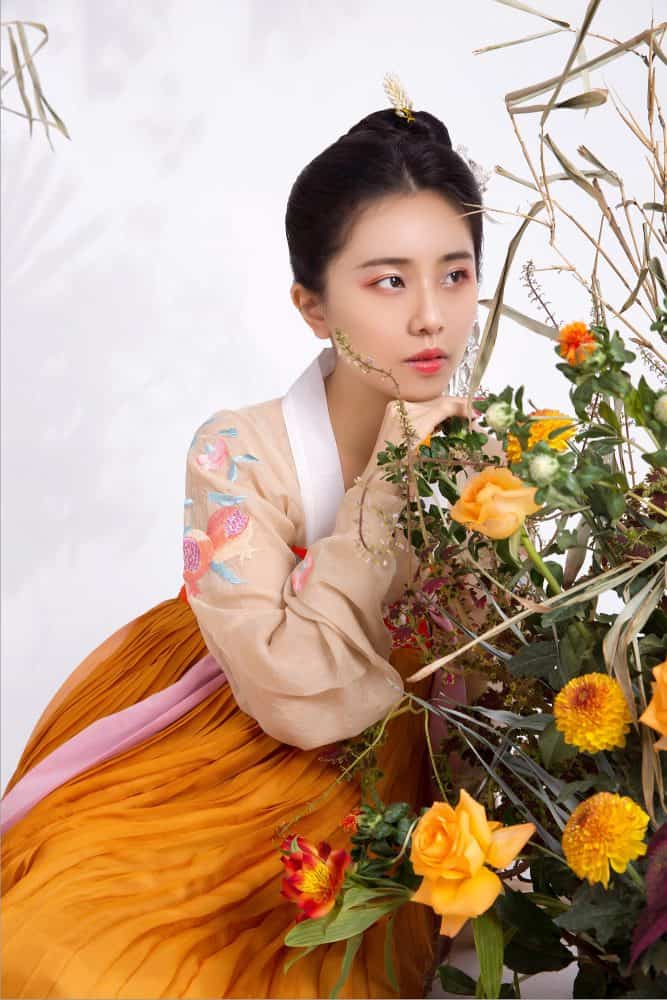 As Chinese production houses gradually improve to produce more high quality shows, it isn't hard to imagine a future where Chinese dramas of all genres could be as well received as Korean dramas today.
Hopefully, Dressed Up Dreams will also be able to leverage on the rising appreciation for Chinese culture among youth audiences, and someday make its mark as the forerunner of similar themed photography studios in Singapore.
To find out more, head over to their website and Facebook page.