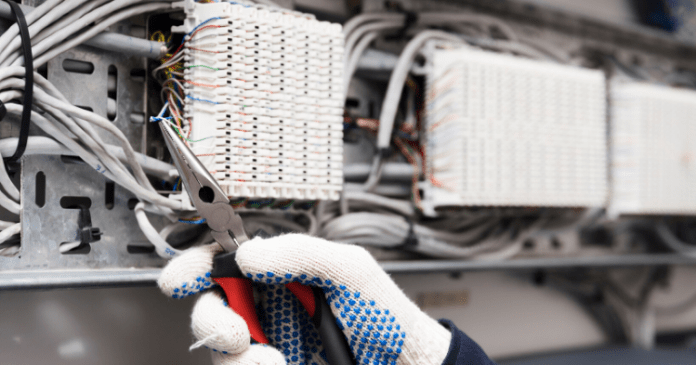 The lights burn out and suddenly you're plunged into darkness. All Singaporean homes have faced this common situation at one point – a blackout. If your initial troubleshooting – changing the lightbulb and resetting the fuse box – has come to naught, it's time to call in the professionals, also known as the electrician.
We have rounded up a handy list of the top electrical contractors in Singapore, so the next time you find yourself in an electrical emergency, help is just one call away!
Choosing The Best Electrical Contractor For Your Needs
Before you decide on who to engage, you should take note of the nitty-gritty when doing your research.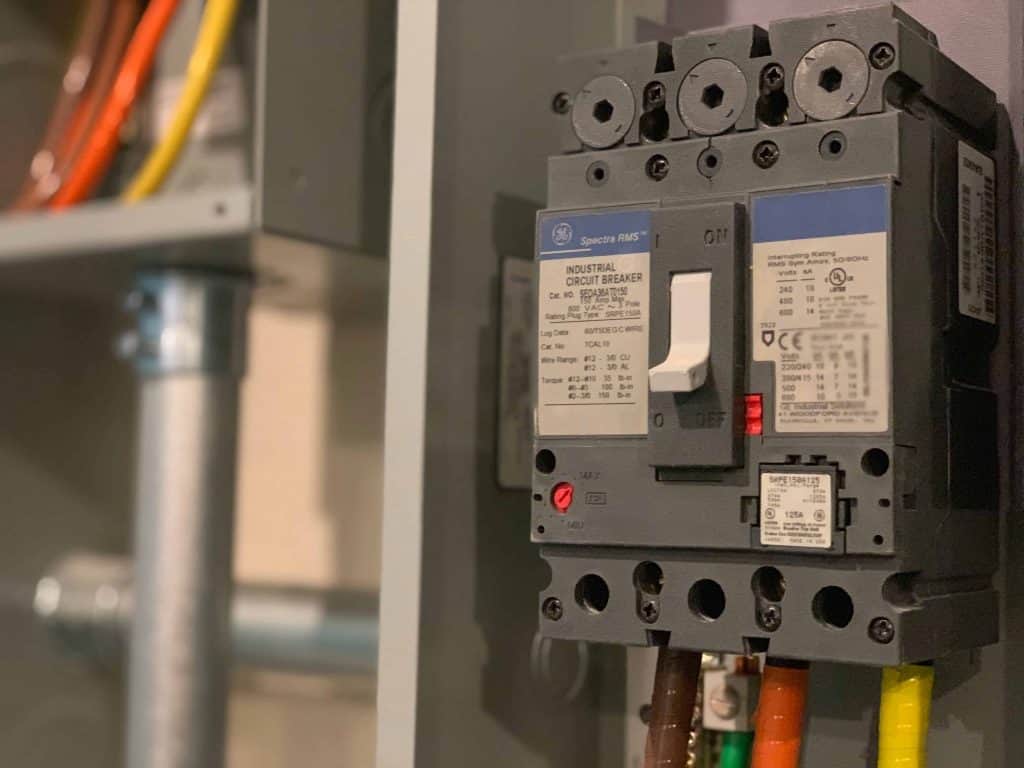 License
The most basic requirement of them all – always check that the electrician you choose to hire has a working license before commencing work.
The Energy Market Authority (EMA) mandates that electrical work should only be carried out by a Licensed Electrical Worker (LEW). This means the worker should hold an Electrician's License, Electrician Technician's License or Electrical Engineer's License.
Experience
While a new player doesn't necessarily mean shoddy quality, it never hurts to do a quick search on how long the electrical contractor has been in operation.
The longer the company has been around, the more likely they've handled all types of electrical situations. Hence, their wealth of experience could translate to skill and efficiency when solving your problem.
Hidden Charges
Transparency is one of the key indicators you're hiring a reliable and honest electrician.
As electrical services are not one size (or in this case, solution!) fit all, the electrician might require an initial on-site assessment. It's best to check if the company you intend to hire provides free diagnosis or charges a one-time survey or transport fee.
Dishonest electricians might even overcharge you for simple tasks so that they can earn a quick buck. Not only will this protect you from a rude shock, but transparent fees also ensure you know exactly how much you're paying up-front.
Warranty Period
Given that installation and repairs involve major revamps in the electric system, like changing of parts or even large jobs like rewiring, one of your key considerations should be the availability of a warranty period.
This ensures that you can have peace of mind since you are entitled to free post-service support if anything goes wrong after the job is done.
Average Cost Of Hiring An Electrical Contractor
With many types of electrical services available, the price range of individual services also vary. Below is a list of ballpark costs for common electrical services:
Electrical Service
Cost in SGD
Lighting Fixtures
Install light/lighting point
$50 – $65
Install chandelier
$100 – $140
Replace light bulb/light fitting/light switch
$45 – $75
Repair light
From $50
Distribution Board (DB) Box
Instal a DB box
$350 – $900 (depending on property size)

 

3-room HDB flat: From $400
4-room HDB flat: From $500
5-room HDB flat: From $600

Repair of DB box
$100 – $140
Electrical Outlets
Install/replace power socket
$50 – $90
Install 13A power point for water heater/washing machine
$100 – $150
Install 15A power point for air conditioner/heater
$130 – $150
Install/replace switch socket outlet
$60 – $100
Install telephone point
$40 – $80
Install TV point
$100 – $120
Install datapoint/cable/LAN port
$115 – $125
Fans
Install wall fan
$60 – $120
Install ceiling fan
$80 – $100 (existing point)
$130 – $170 (new point)
Wiring
Rewiring services
Depending on property size

3-room HDB flat: $1000 – $2000
4-room HDB flat: $1500 – $2500
5-room HDB flat: $2500 – $3000
Best Electrical Contractors In Singapore (In No Order)
1. Daylight Electrician Singapore
A crowd favourite who has racked up countless favourable online reviews, Daylight Electrician Singapore has over 20 years of experience in electrical work for all types of spaces – from residential homes of varying sizes to commercial buildings.
In addition to their repertoire, their team of EMA-licensed electricians are professional and deliver quality results. The company's dedication to their work shines through their assurance to use only original (Original Equipment Manufacturer or OEM) parts for all electrical work, which are also backed by 30 days of service warranty.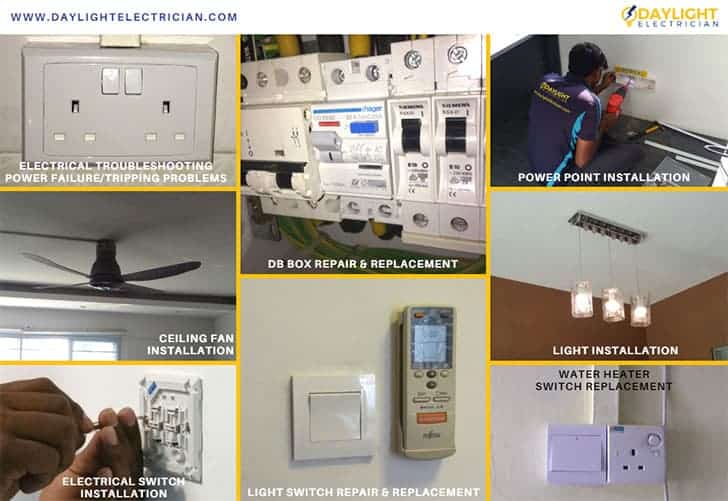 Reviews Rave About Daylight Electrician Singapore For Their Full Transparency Of Prices
Daylight Electrician Singapore prides itself for their honest and upfront cost quotations, with a price list of common electrical services openly available on their website.
Not to worry if your job is more complicated, as they will furnish a breakdown of costs after evaluating the electrical services required from them. Rest assured that their electricians will only commence work after receiving a total cost sign-off from the customers.
Address: 34 Boon Leat Terrace #04-12F, Singapore 119866
Website: https://www.daylightelectrician.com/
Contact: +65 6653 6261 (Phone) / +65 8749 7490 (WhatsApp)
Facebook: Daylight Electrician Singapore
Email: enquiry@daylightelectrician.com
2. CWC Electrical Engineering Service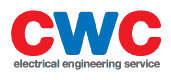 CWC Electrical Engineering Service has amassed over 20 years in the field, and unsurprisingly built a strong reputation for itself.
Made up of a team of EMA/BCA/IDA licensed electricians who are always on standby for 24/7 emergency service, CWC is readily equipped for all types of electrical projects or emergencies, especially with a fully-stocked van loaded with over 5,000 items.
As a testament to the quality of their work, CWC boasts a strong clientele of household brands like General Electric, Siemens and Phillips, and are even entrusted with the electrical work for town councils and government boards.
Reviews Rave About CWC Electrical Engineering Service For Their Unparalleled Skills And Expertise
You can tell when an electrician is truly knowledgeable and has your welfare at heart, and there's no doubting that of CWC.
Their reviews have pegged their end-to-end services as truly remarkable – providing prompt responses even in the wee hours of the night, as well as speedy and accurate diagnosis and solving of the problem.
They even go above and beyond to advise customers on steps to maintain the good health of their electrical circuits.
Address: 8 Burn Road #08-02/03 Trivex, Singapore 369977
Website: http://www.cwc.com.sg/
Contact: +65 9858 7555
3. AVV Electrical Pte Ltd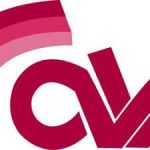 AVV Electrical's services range across a wide spectrum, from their expertise in one-stop electrical installation to emergency services.
Racking up the successful completion of 500 projects – combined with 15 years of experience – trust that you'll be served by professional LEWs from AVV. They also offer complimentary phone consultation and 30 days cover on any parts repaired.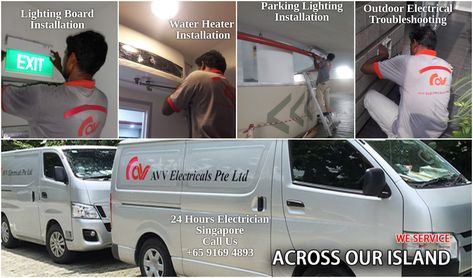 Reviews Rave About AVV Electrical For Their Swift Responses And Emergency Services
With a strong emphasis on their round the clock availability, AVV Electrical offers 24/7 emergency electrical services.
True to their promise, the company is commended for their quick replies and on-site response, with several reviews vouching that the electrician will arrive within an hour of being contacted.
If you're looking for a quick fix to your electrical issues, consider AVV Electrical for their specialisation in solving electrical emergencies.
Address: 48 Toh Guan Road East, Enterprise Hub, Singapore 608586
Website: https://avvelectrical.com/
Contact: +65 9169 4893
Facebook: AVV Electrical
Email: avvelectrical@gmail.com
4. LS Electrician Singapore & Electrical Services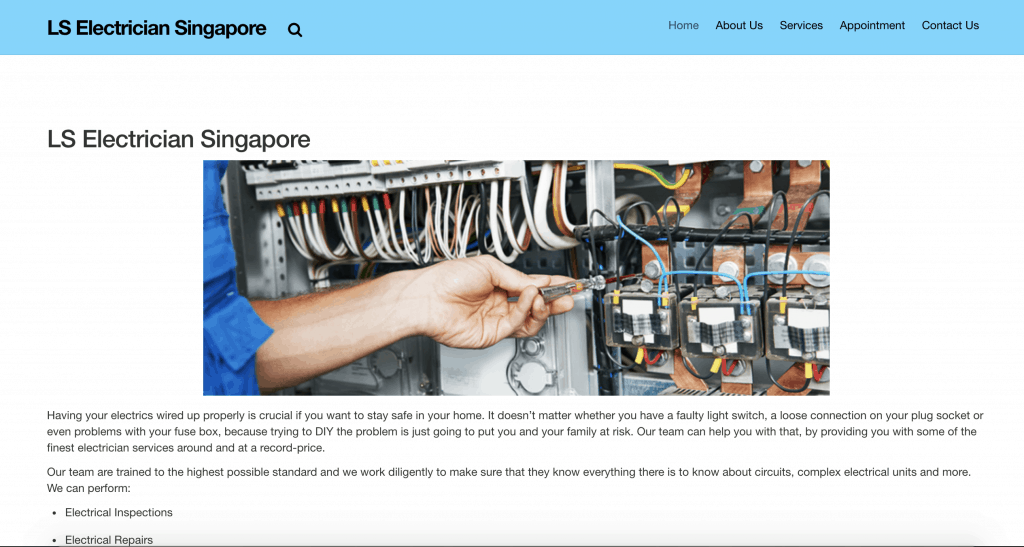 The embodiment of a can-do attitude, LS Electrician's track record of experience means they're adept at dealing with all kinds of electrical situations.
Any device you can think of? Old and dangerous wiring? They've worked on it before. No matter how daunting the task at hand might seem, LS Electrician's highly trained and diligent team is committed to achieving the perfect outcome.
Reviews Rave About LS Electrician For Their Top-Notch Customer Service
Customers wax lyrical about the efficiency and professionalism displayed by LS Electrician. Their service is fast and hassle-free, be it providing a quote or arranging an appointment.
Upon customers sharing the electrical issue they faced, the electricians were quick to diagnose and rectify the problem, all without sacrificing quality.
Despite dust and noise being inevitable with electrical work, a trove of highly satisfied customers also praised that these were kept to a minimum. The biggest plus point? LS Electrician is truly customer-oriented, with electricians going the extra mile to ensure all systems were running well before taking their leave.
Address: 28 New Upper Changi Rd, #04-724, Singapore 460028
Website: https://www.lselectrician.com/
Contact: +65 66318968
Facebook: LS Electrician Singapore & Electrical Services
5. Superstar Handyman Singapore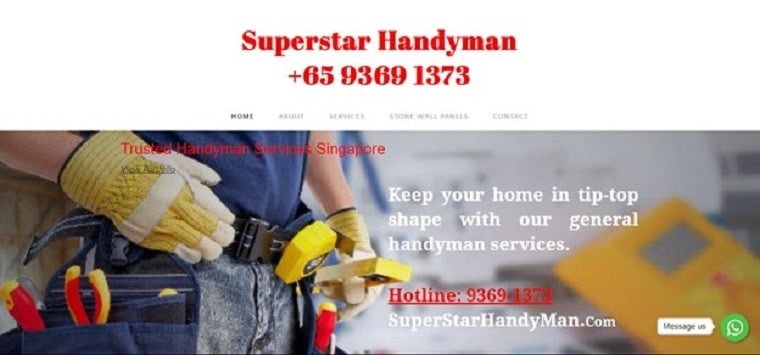 True to their name, Superstar Handyman is an all-in-one handyman service, deploying experienced industry veterans capable of handling a comprehensive list of electrical jobs.
Given how common lighting works are in Singapore, Superstar keeps the problem assessment extra breezy for the customer – they simply have to send a picture of the affected light, send it across via WhatsApp and sit tight for them to come back with their technician's availability.
Reviews Rave About Superstar Handyman For Their: One-Stop-Shop Services
Superstar Handyman's advantage lies in handyman services available all in one place, saving you the hassle of having to engage multiple contractors for each need.
Although they're an all-rounder service provider, their electrical services do not take a back seat with their technicians' capability in electrical installation and repair works. Moreover, reviews of their technicians having nothing but good words for their workmanship, detail orientation and positive working attitudes.
Address: Blk 1002 Toa Payoh Industrial Park #06-1457, Singapore 319074
Website: https://www.superstarhandyman.com/
Contact: +65 93691373 (Phone and WhatsApp)
Facebook: Superstar Handyman Singapore
Email: sgsuperstarhandyman@gmail.com
We can't deny that it's helpful to have basic DIY knowledge so you're handy around the house. However, more often than not, it's safer to enlist the help of specialised electricians to get our electrical systems up and running.
With our tips and recommended electricians, we hope you hire the right one for your home today!