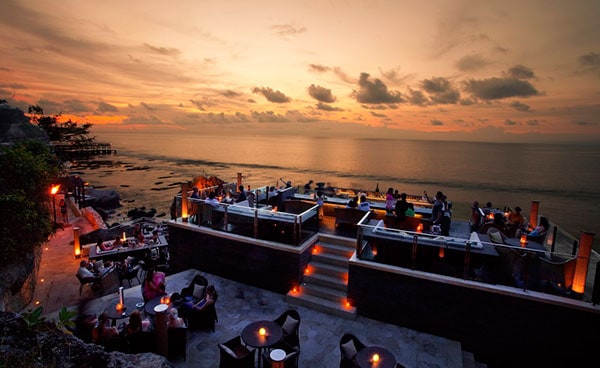 Not keen on dressing up and want to stay in your flip flops and shorts? Bali's got you covered.
When the sun goes down on the famed Island of Gods, its nightlife scene comes to life. From beach clubs with jazzy beats, cliff top bars to nightclubs with live DJs to party with into the night, Bali's nightlife caters to a large crowd. Not keen on dressing up and want to stay in your flip flops and shorts? Bali's got you covered. Rather be drawn in by upscale bars, imported alcohol and delicious cocktails instead? There's a place for you as well.
Although Bali as a pocket of Hindu religion and culture, places heavy emphasis on spirituality, its tolerant and laidback atmosphere has allowed a colorful party scene to thrive over the years. Traditionally a favourite island stop for surfers and hippies, many bars and pubs have sprung up to serve as their second homes (with the beaches as the first). So whether you're looking to party the night away or yearning for something quieter and more laidback, let's take a look at the colorful nightlife scene in different parts of Bali.

Kuta/Legian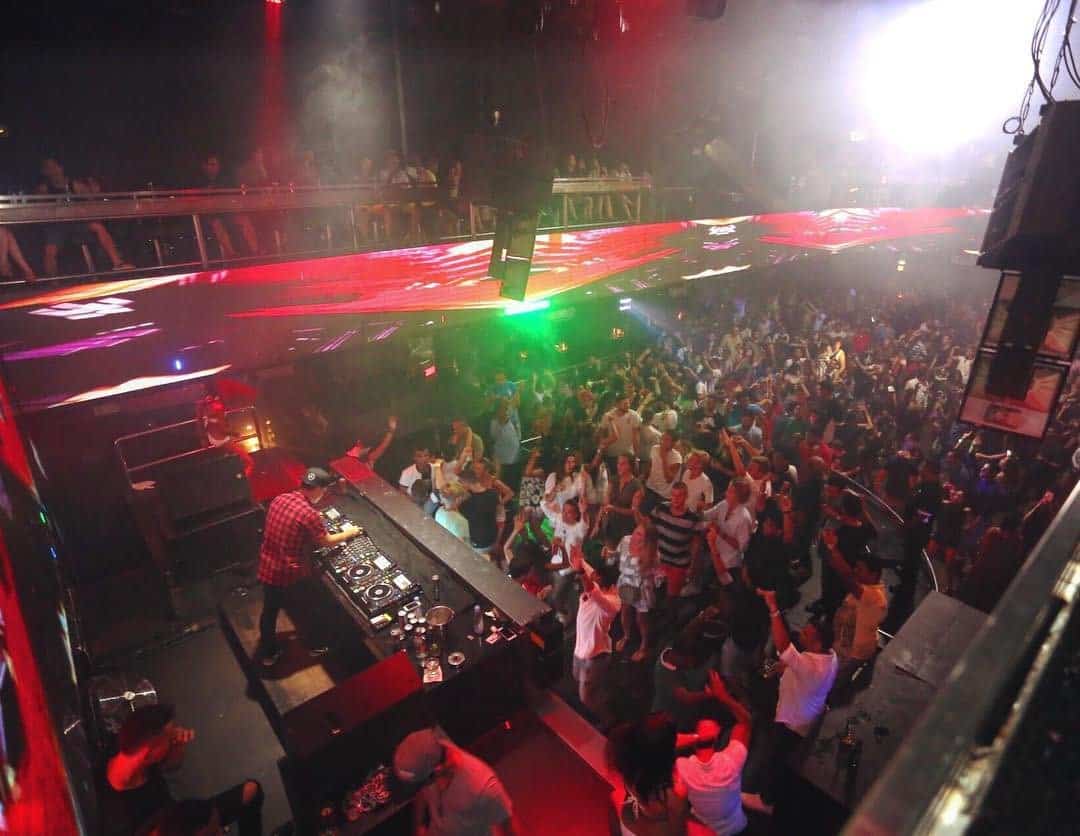 Source
Drawing in a younger and wilder crowd with its nightclubs, cheap drinks, live bars and dance music, Kuta stands as the main epicenter of Bali's nightlife. Especially along the street of Jalan Legian, you'll find plenty of bars and clubs lined up and within walking distance of one another.
At Kuta, you'll find anything from wild and rowdy to hip and contemporary. Most tourists try to get a taste of it all by hopping from one venue to another. In fact, hopping from one spot to another is a Bali party tradition. But just in case you're not keen on doing that, there are mega clubs like Sky Garden which houses restaurants, bars and many dance floors with different types of music on different floors. The clubbing scene also starts late – usually around midnight and going till the wee hours of the morning.
If live music is your thing, you'll be pleased to know that many of the Kuta pubs, bars, hotels and even some restaurants feature live bands of various genres. From rock to top 40s and even reggae, you'd be hard pressed to not find something (or somewhere) that you like.

Seminyak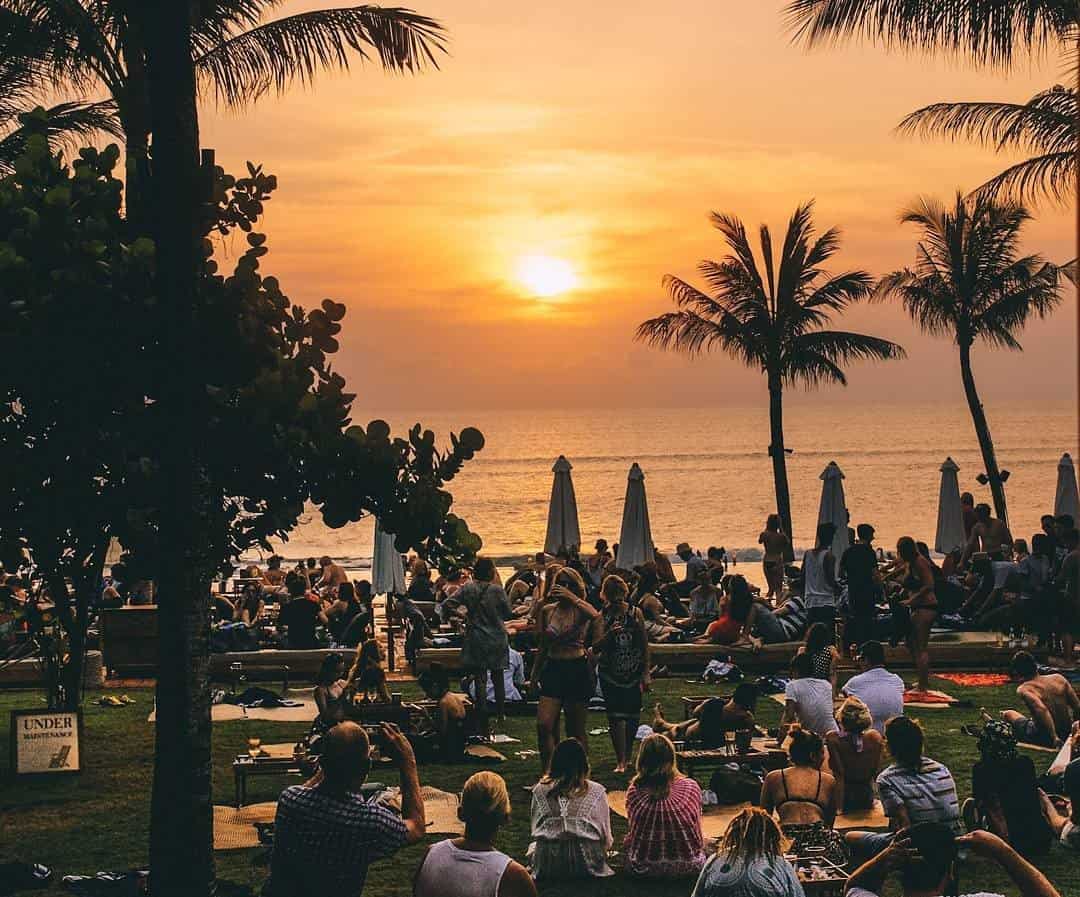 Source
With much of the emphasis placed on chic interior design and beautiful outdoor views (think beachfront pools and lawns), this upscale area of Bali attracts mostly expats and a more refined group of partygoers. Many of the watering holes here are beach clubs and lounges, where the action starts early, usually from sunset. The most famous ones has to be Ku De Ta, Potato Head Beach Club and La Favela. With quality cocktails and an extensive selection of wines and champagne, there are also frequent events featuring international DJs and celebrities.
Kuta might be Bali's party town, but Seminyak is where all the class is at. So if you want to get fancy for a boys or girls' night out, this is where you'd want to be.

Canggu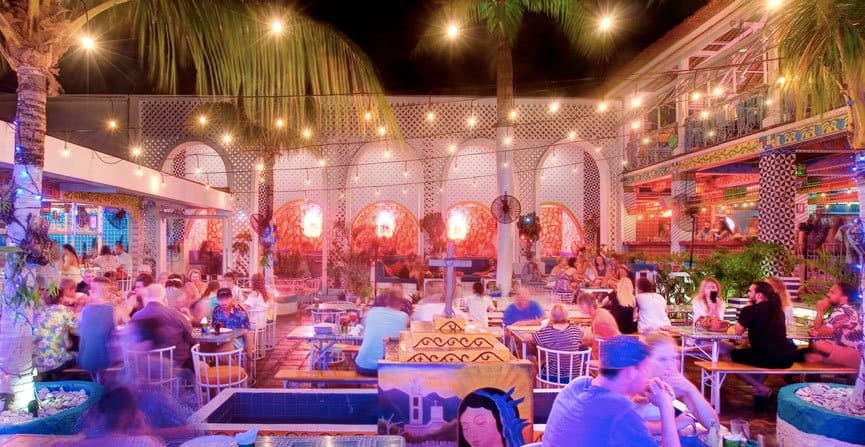 Source
Bali's up and coming hipster town, the area of Canggu may be developing fast but many aspects of it still remains unspoilt. You won't find the loud and raving sort of nightlife, and the best way to enjoy a night here is just to simply chill out. Settle down by the beach such as Old Man's Bar at Batu Bolong or check out one of the many artsy bars. Not known as the local hipster town for nothing, Deus Ex Machina has an impressive drinks menu, builds custom motorcycles and holds art galleries, showrooms and exhibitions onsite. Pretty Poison, the local skater bar has a deep bowl pool known as the dogbowl where you can dive in and shred some rounds.

Uluwatu And Bukit Area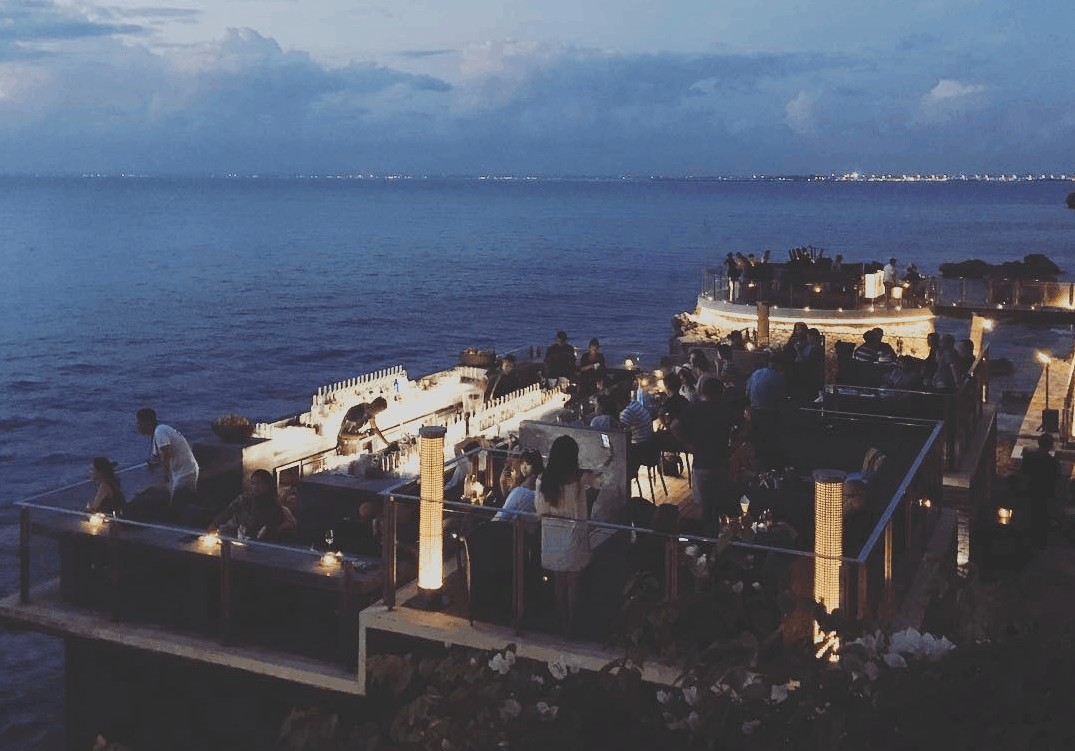 Source
The limestone fringed cliffs and coast of Southern Bali does not draw in any of the party crowds you'll find in Kuta, Legian and Seminyak. Instead, the nightlife here gives off a luxurious vibe with the many five-star resorts in this area. Go for a cocktail at one of the stunning cliff top bars such as Rock Bar at Jimbaran which sits 14m above the ocean below. Others such as Single Fin also overlook some of Bali's well known surf spots and provides a beautiful panoramic view of the Bukit peninsula.
For a completely different type of nightlife, head over to Uluwatu Temple where the famous Kecak Fire dance is held every evening. With the setting sun as its backdrop, over a hundred dancers play out several chapters of the Indian epic poem known as Ramayana. The story follows Prince Rama, who rescues his wife Sita from the demon king Ravana. After the performance, hop over to one of the beautiful bars in the Bukit peninsula to complete your night.

Nusa Dua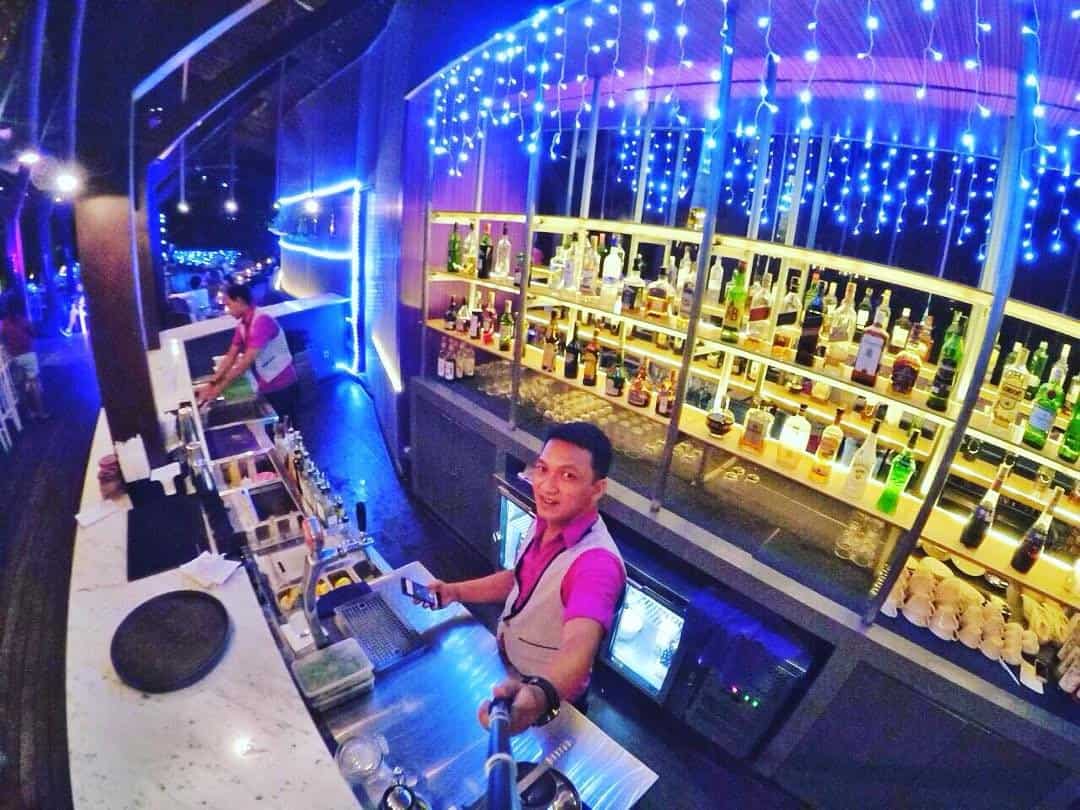 Source
Much like Uluwatu and the Bukit Peninsula, the nightlife scene in Nusa Dua is a far cry from Kuta and its surrounding areas. Youngsters looking to rage the night away will find Nusa Dua very tame and unexciting, with most bars and pubs such as King Cole's Bar and TAPA Bistro situated within hotels and resorts. The hours of these watering holes might not stretch late into the night, but if you're looking to take it easy you'll still get a few good drinks.

Sanur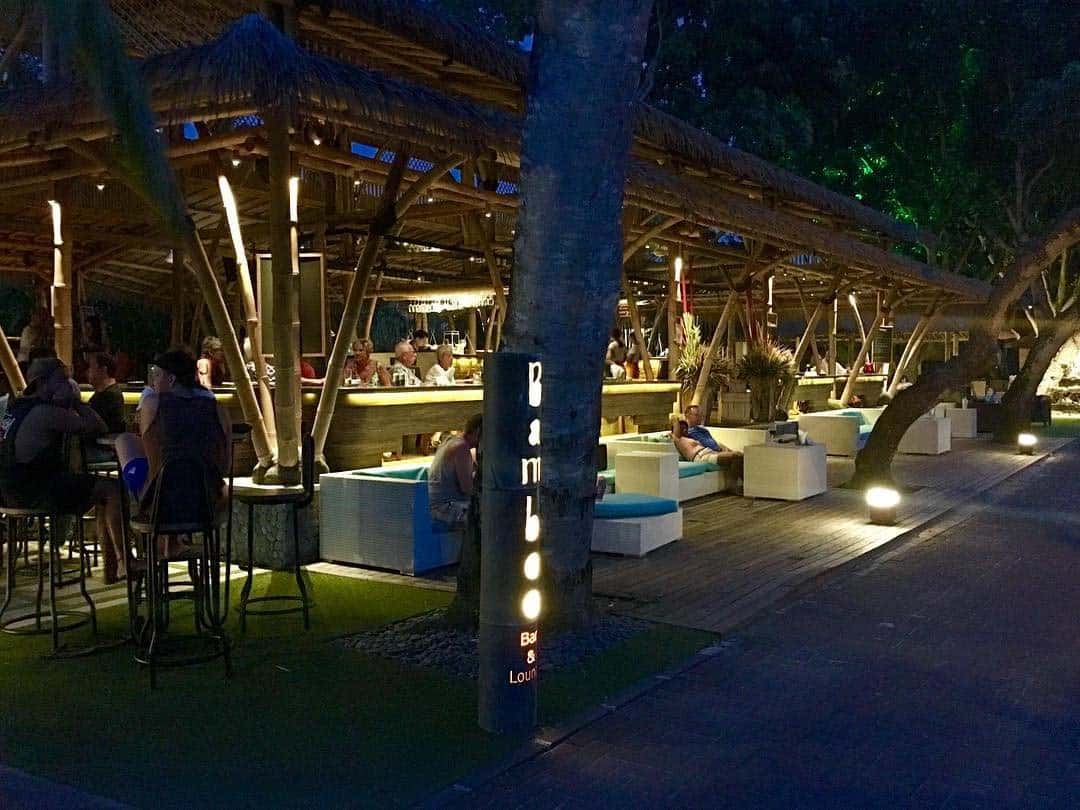 Source
On the west coast of Bali you'll meet a more matured group of people. This is where you'll lean back on a comfy lounge seat and chat away with a martini in hand. If you want a low-key, intimate night out with your friends, head over to Sanur. Many of the local bars and pubs here such as Tree Bar and Bamboo Bar & Lounge overlook the beach. Others like Casablanca are on the main route of Jalan Danau Tamblingan, in close proximity to many hotels.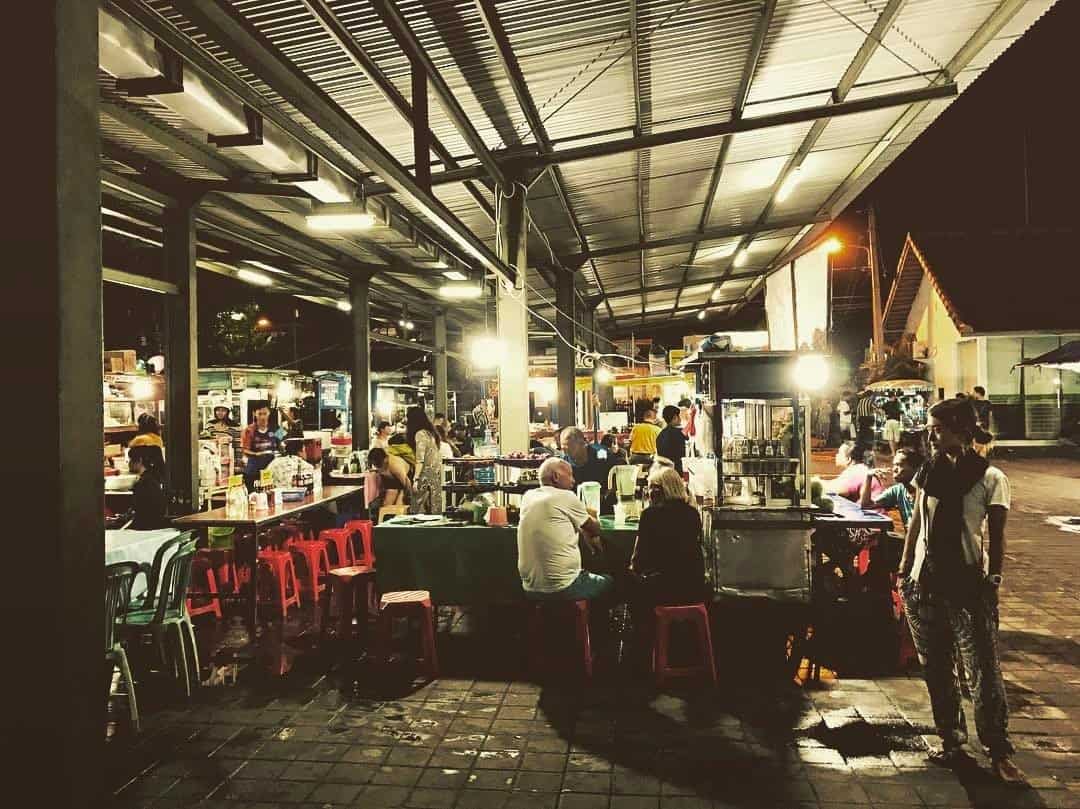 Source
Like a break away from the usual venues? Sanur also has a local night market that starts from 6 pm and runs past midnight. Known as Pasar Malam Sindu, here you can delve into the bustling world of the local street food vendor scene. It's a noisy, smoky, divine-smelling place where you'll mingle with other sweaty bodies, have rustic interactions with the locals and indulge in yummy bites, all at a cheap price (possibly the cheapest you'll find!).

Ubud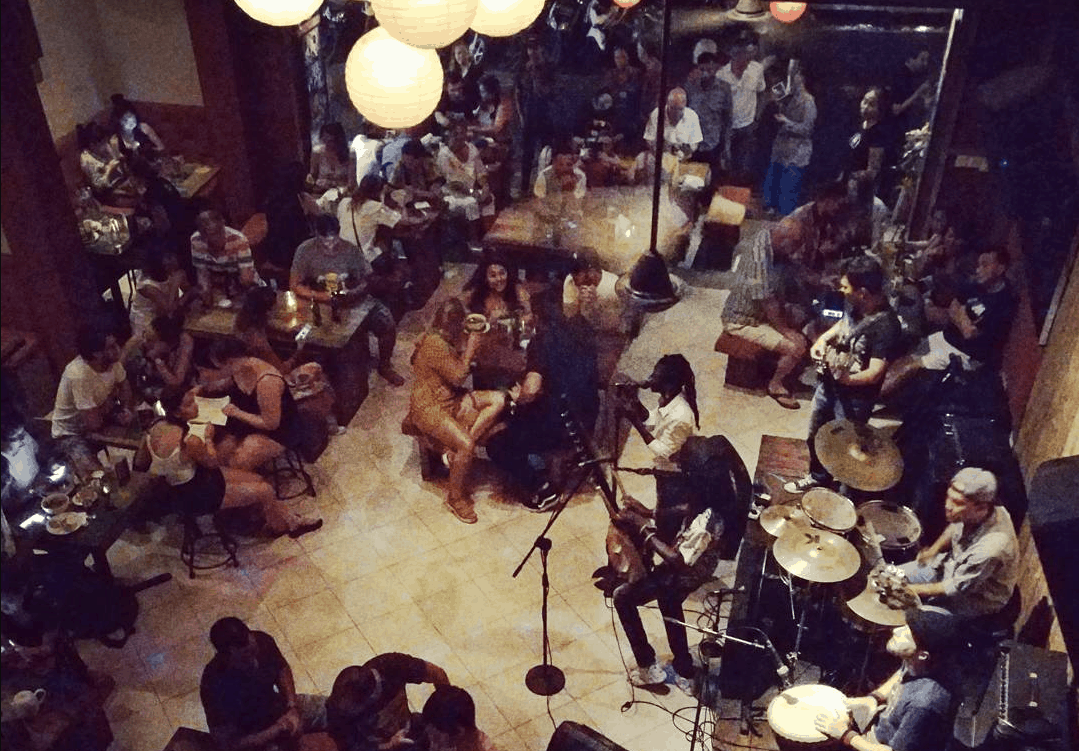 Source
Here you won't find fancy bars and lounges with international DJs spinning on the decks. Instead Ubud offers a much more relaxed and tranquil atmosphere. Known for its quiet and traditional ambience, one might not expect to find activities to do in Ubud after dark. However, a few cafes and bars like the Laughing Buddha and CP Lounge will cater to the thirsty. Bonus: there are also live bands here!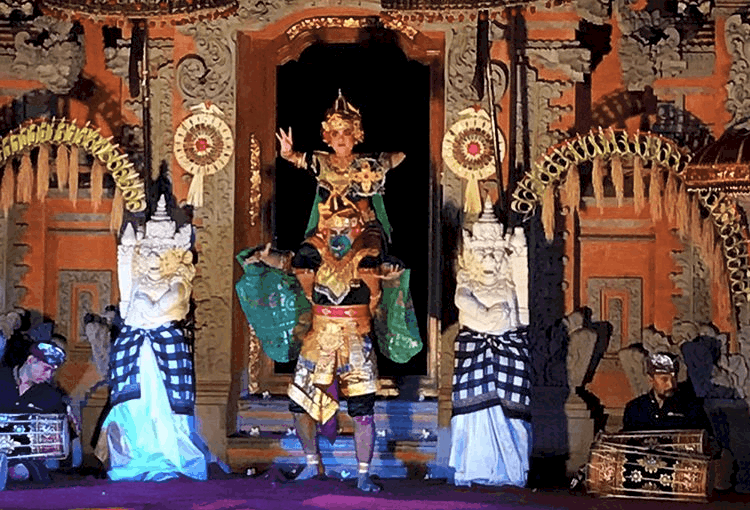 Source
Why not catch a traditional dance performance instead at the landmark of Ubud, Puri Saren Ubud? Built in the 19th century, the royal palace is where the Ubud royal family still lives. Every night, a performance known as the Legong of Mahabrata Dance is held at the outside courtyard from 7.30 to 9pm. Get there early for the best seats!
Bali is a wonderful place to explore during the day, but its nightlife is also a unique way to experience what the island has to offer. Whether you're looking to rage the night away, a quiet night with a cocktail in hand, or something more exotic and traditional, Bali has something to quell the night owl in you.