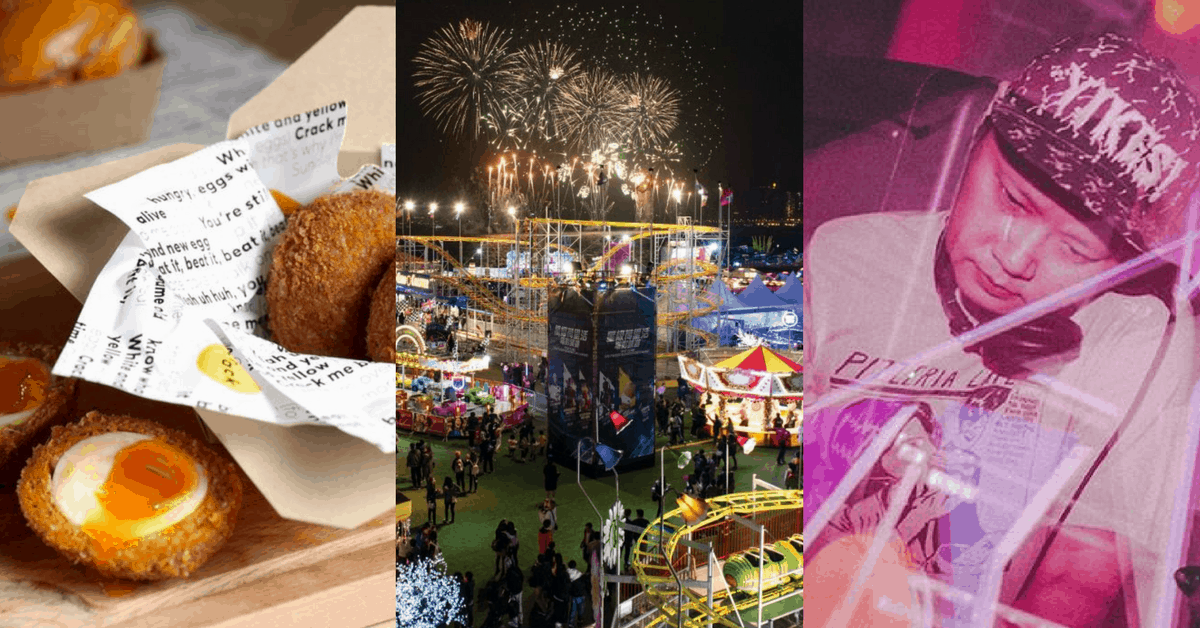 The end of the year is fast approaching – December is all about the party, celebrations, and feeling festive.
We've curated a total of 7 events that you can't miss this December:
1. Prudential Marina Bay Carnival
If you're a fan of Uncle Ringo fairs, the mother of Uncle Ringo fairs is coming to Marina Bay – just in time for the holidays.
Claiming to be Singapore's "biggest carnival", the Prudential Marina Bay Carnival is set to occupy an area the size of three-and-a-half football fields from December 8th onwards. Carnival-goers will be able to choose from more than 40 rides and carnival games, many of which have been brought into Singapore from various European countries.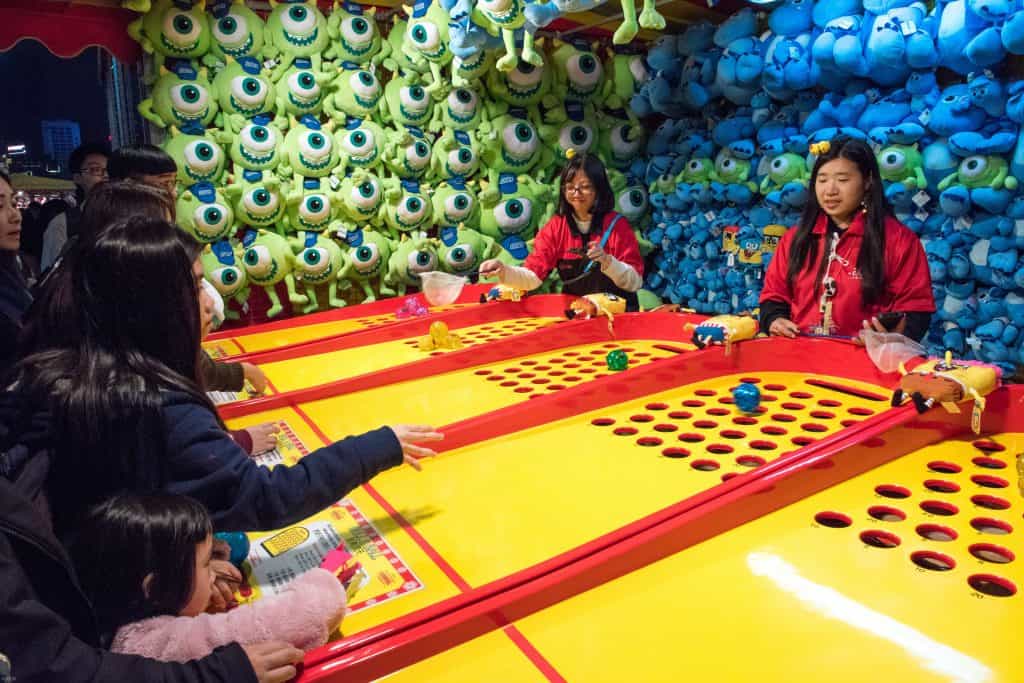 Some of the rides you can expect include The Star Flyer, a tower ride that has you feeling like you're flying while 35m up in the Singapore skyline and classics such as the Log Flume and pirate ship rides.
For the adrenaline junkies, look forward to the Booster Maxx, an ultimate thrill ride which stands at a whopping 55 metres above ground, rotating at a speed that can reach 96km/hour under eight seconds.
Of course, no carnival will be complete without classic grub like churros and hotdog buns. With more than 20 curated vendors serving up gourmet burgers to Michelin-starred offerings, you don't need to worry about having nothing to eat.
15 Dec to 1 April 2018
The Promontory, 11 Marina Blvd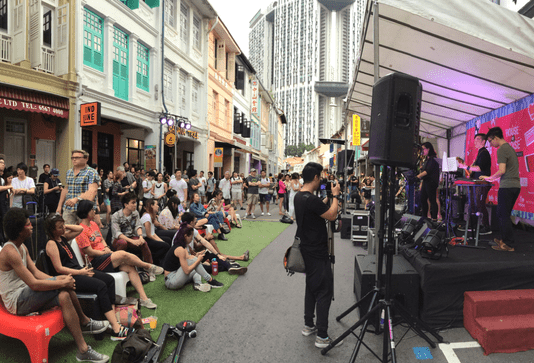 Don't you just love a good ol' block party? One of Singapore's hippest streets gets even slicker with this pop-up festival brimming with art installations and live music.
There will be three different stages: Rock, Acoustic and Electric, featuring Aural Ink, Krysta Joy and the finalists from Pioneer DJ Asia Centre's DJ experience initiative program, Mix Us Happy.
Besides the musical bonanza of local acts, the event will also see a Christmas Market and pop-up F&B booths.
We're betting that the scrumptious bites from Park Bench Deli, Bao Makers, and Don Ho, coupled with the best up and coming local music talents is the perfect way to bid 2017 goodbye.
16 Dec
1 Keong Saik Road
3. Cinerama: Art And The Moving Image In SEA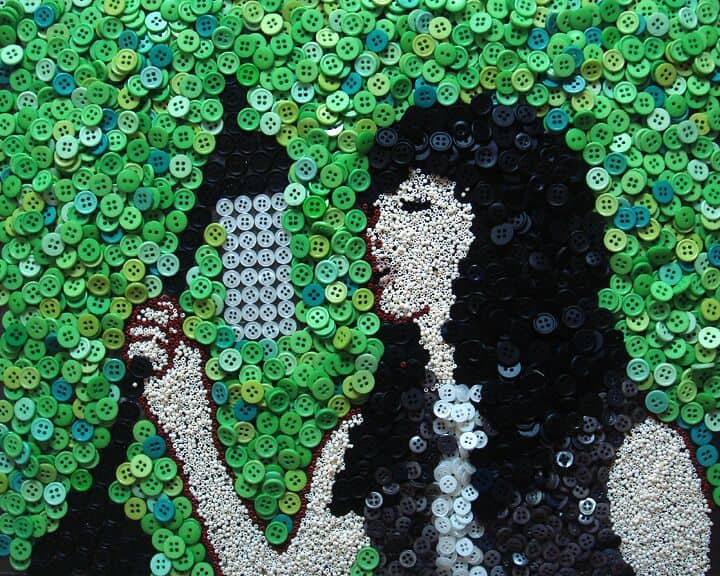 Constructed around the past, present and future of Cinerama, this exhibition presents a slew of visual projections such as animations, short films, interactive videos and mixed-media. All of these will discuss identity, politics and the individual and collective memory.
If you like your art on video screens, this is one should be on your checklist.
The show comprises works by 10 contemporary artists and collectives from the region, such as a sticker installation Maze Out at the entrance and works by local artists, including Venice Biennale hotshot Ming Wong's trademark installation.
There may only be 11 works to see here – but with video art, it always pays to linger.
Now till 18 March
Singapore Art Museum
4. Do You Remember The First Time? 12 Years of Eatmepoptart
Has it really been that long? The DJ collective has announced its 12th anniversary and they're celebrating with a big ol' bash.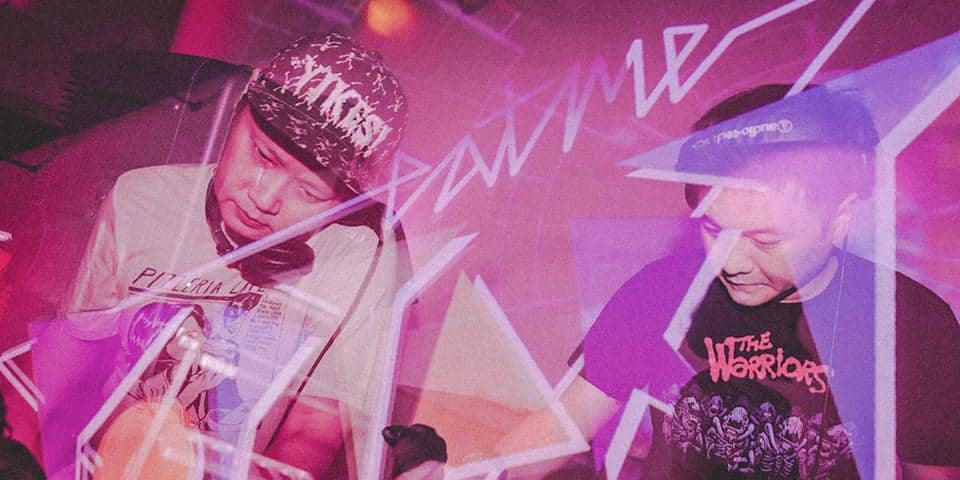 The mega-party is set to take place at the Esplanade Annexe Studio, and will feature a line-up of DJ sets and live performances.
Hosted by viral star Preetipls, the anniversary party gets you into the groove by playing a slew of your favorite Top 40s, indie, and disco tunes.
If your feet are itching to dance to indie pop anthems, you know where to go!
16 Dec
Esplanade Annexe Studio
5. Longue Vue Design – Christmas Edition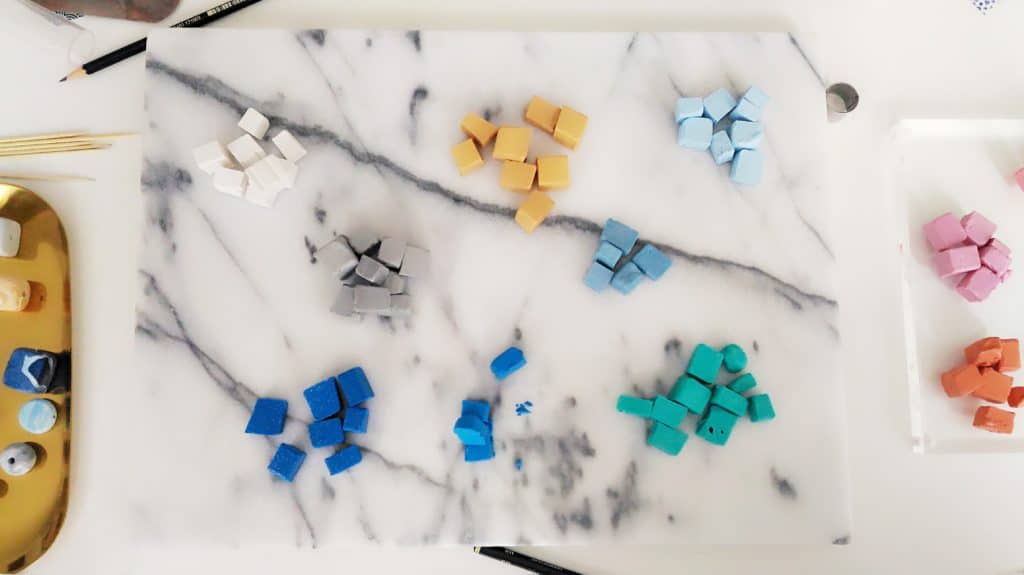 If you've always taken an interest in Singapore's arts and craft scene and zealously support handmade, quality goods, it's time to treat yourself with this clay workshop.
This fun 3.5-4 hours workshop for beginners will cover fundamentals of polymer clay and the technique of foiling (with gold, rose gold and silver leaves).
With the upcoming season of giving, this is the perfect opportunity to learn a new skill while creating some necklaces and earrings for your loved ones.
16 Dec
Sign up here.
6. Crack @ Timbre +
For all the other egg-lovers out there, Crack has launched a six-month incubator stall at Timbre+, starting 1 December.
Originally a pop-up venture, Crack serves an egg-centric menu prepared only with pasteurized Double A Grade eggs sourced locally.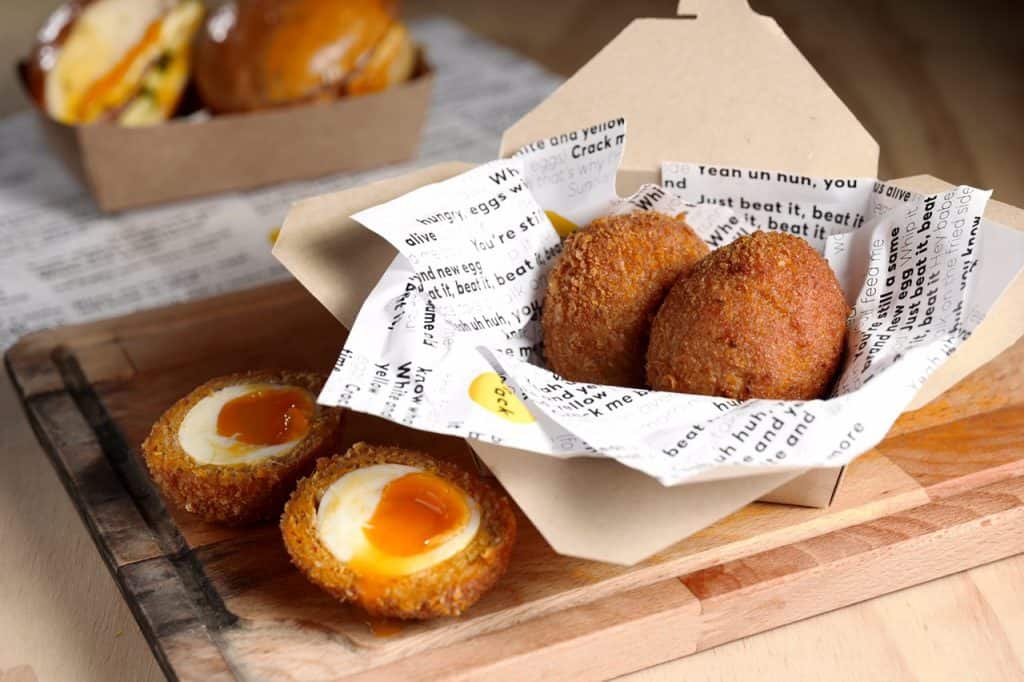 Keep your eyes peeled for the otah scotch eggs and Taiwanese-style scallion pancake topped with Thai-style omelette and toasted hae bee hiam.
Here's more good news — there's going to be a launch party on 9 December with their signature dishes served on the house from 3 to 6 pm (while stocks last) and live music by Timbre+'s band, O.K. Ready.
Timbre +, Ayer Rajah Crescent
7. Flashbang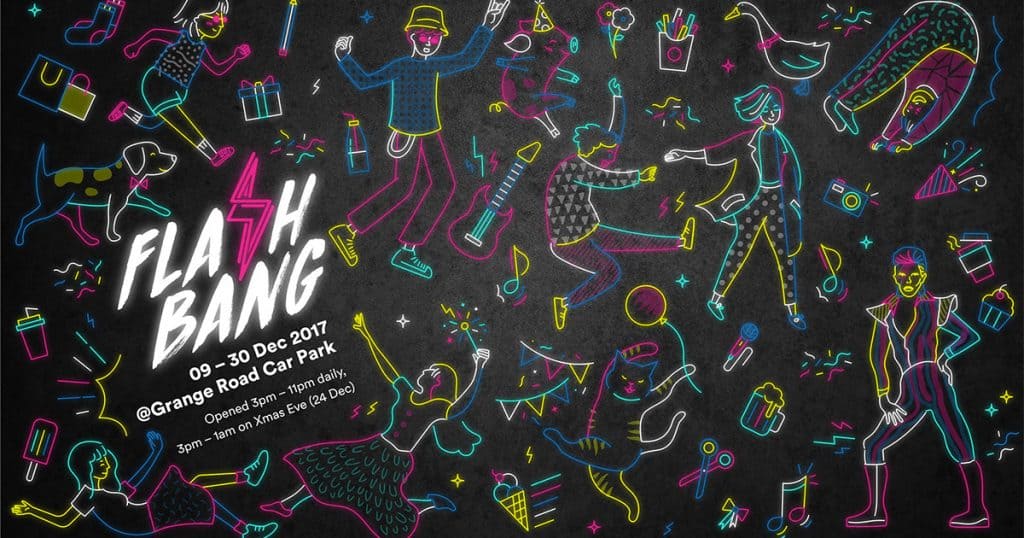 Remember the incredibly hyped up and crowd-drawing Artbox Market from Bangkok back in April?
Here comes Flashbang, Singapore's first and largest creative retail playground. Held right in the middle of Orchard Road, expect to see a well-curated F&B and retail space, interactive exhibitions, photo booths, live music performances and retro arcade games.
Invade, the organisers behind Artbox Singapore, will be transforming the 50,000 sq ft Grange Road open-air carpark into a creative market by day and neon-lit party space by night – giving you more reason to head to town this holiday season.
9 to 30 Dec
Somerset, Grange Road