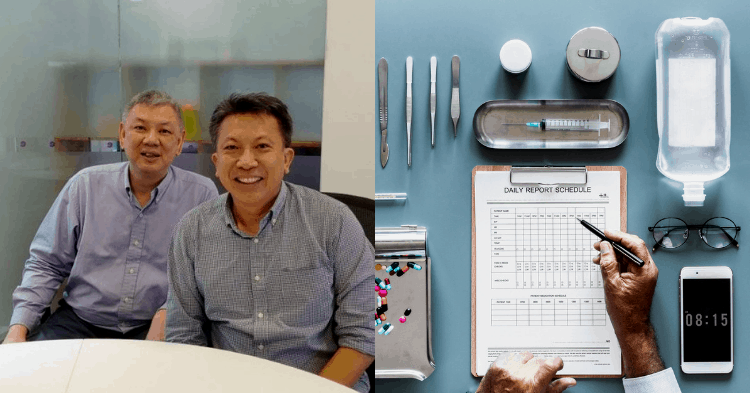 Rising healthcare costs is one of the major challenges here, especially when it comes to students and labourers from foreign countries and expats.
From CHAS to healthcare policies, the government has come up with several strategies to help people in this regard. However, there is a significant percentage of the population that does not fall under the umbrella of these privileges.
To address this concern, Jireh Group of Companies have come up with a technology-based healthcare solution. They launched an application called GetDoc in the year 2016. GetDoc was founded with the aim of empowering everyone to manage their healthcare, and to provide a way to help monitor ageing loved ones.
Their vision is "to add value and enrich lives through mobility solutions and deliver better healthcare experience."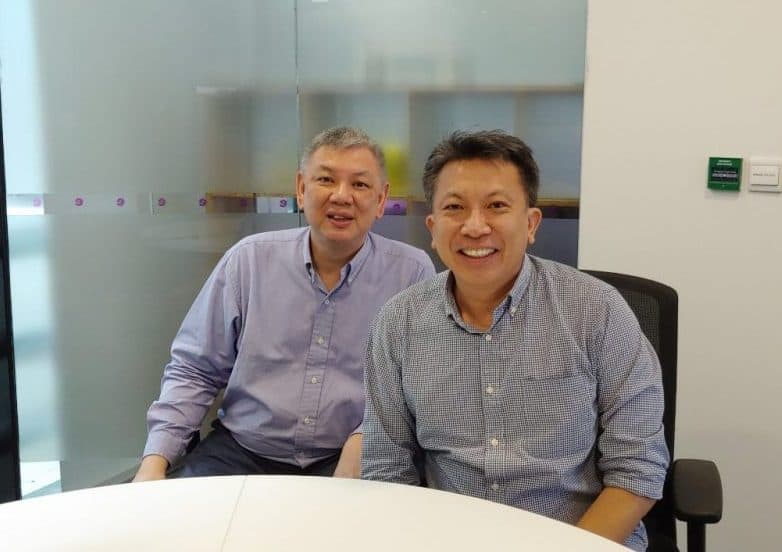 I decided to meet the brains behind this medical application to know about their journey so far and understand their future plans. CEO and founder Mr. Woon Shung Toon, and COO Mr. Alan Wong graciously agreed to meet me at their SIM office on a bright Tuesday morning.
GetDoc is already quite popular with more than 52,000 Facebook followers. In only two years of time, GetDoc has managed to touch thousands of lives – was this expected?
"For starters, we don't know if this is the ultimate success. We have a significant ambition about where we think the company should be. These are baby milestones but the end game is big and still a long way ahead," says Mr. Shung Toon humbly.
Empowering Patients With Information
Mr. Shung Toon tells me that it all started some 4.5 years ago. Jireh was into a lot of analytical projects, in which they got to see and know more about chronic diseases, and the big bills that came along.
Also, the fact that Singapore is an ageing population was a major motivating factor as they wanted to come up with something to lighten the burdens of the next generation who would otherwise end up taking care of their loved ones in hospitals.
Eventually, these facts led to an idea set of some 50 pages – Mr. Shung Toon decided to sell off the old company and start something in the direction of healthcare.
"We were almost playing catch-up and thinking about making the best of AI, chatbots and other technological advancements to leverage circumstances in medicine. We thought of starting initiatives to make patients more aware, to bring doctors and patients closer, and ultimately empower patients with information."
Finally, in January 2016, GetDoc was launched.
Engagement Matters More than Numbers
Mr. Alan Wong has been a part of the company since early 2018 and has a big-picture vision for the startup's key deliverables.
For example, he says that he is actually not that impressed with the number of social media followers – what matters to him is how many of them engaging with the product.
"The idea is to make healthcare accessible and easy for the masses, it is a big dream and will happen gradually," he says.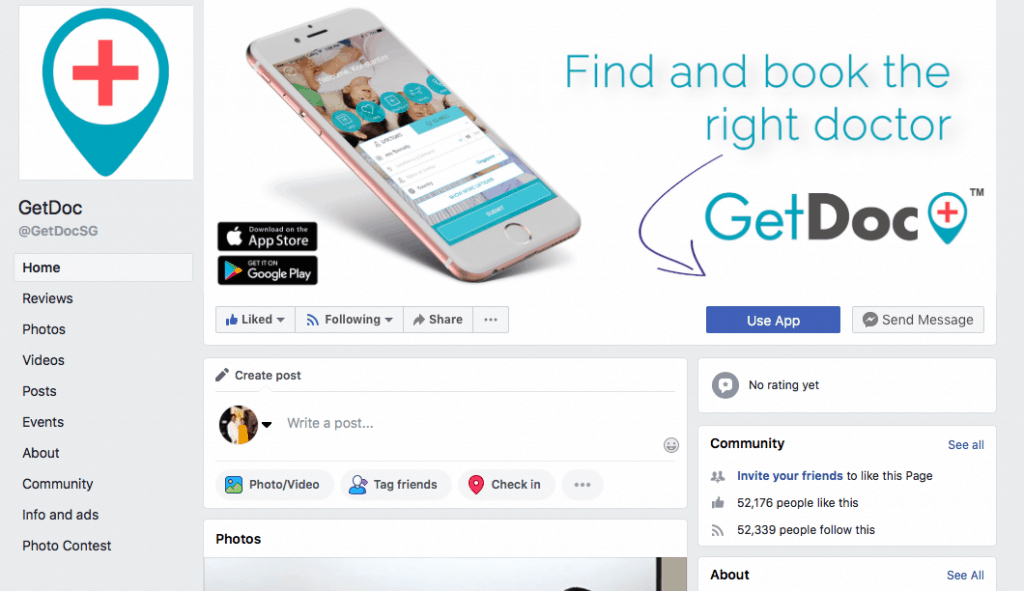 One of the unique things about GetDoc is that it is the only healthcare startup which is not run by doctors. Hence, this is not an idea that this team just chanced upon, they felt deeply for the cause and decided to do something about it.
"Technology doesn't have to be a bad thing. We can leverage it to improve basic needs like healthcare services and medical aid."
Having said that, Mr. Wong added that all the information on their website and the app is assimilated under due supervision from medical experts, doctors and healthcare professionals. GetDoc is also very keen on getting the doctors' profiles accurate.
"We want to make sure that we are spreading the right information and not misguiding the public with copy-paste material. People engage when they see credibility."
Services Cheaper Than A Starbucks Latte

At S$6 per year, GetDoc subscription rates for students are actually cheaper than a Starbucks Latte! For others, it stands at S$12 per annum, which is a dollar a month per person. The application is free.
To be able to offer services at such low rates and still sustain the business, the team a GetDoc has to be prepared at all times.
Mr. Wong explains that the team has to be willing to take hard hits and really believe in the impact and the story. Mr. Shung Toon agrees and adds that it is not an easy journey and only people who truly believe in the bigger picture can do value addition in the team.
The Million Dollar Bill – Challenges and Responsibilities
Under the supervision of Mr. Wong, GetDoc secured US$1.6 million in a round of funding earlier this year. Mr. Wong confesses that fundraising is a long and arduous journey. He recommends startup owners to prepare a valid proposition and back it with data that demonstrates traction for early customers.
"Reach out to investors you really know, do not rely on references. You need to find the right people who share your vision for the business and the bigger story."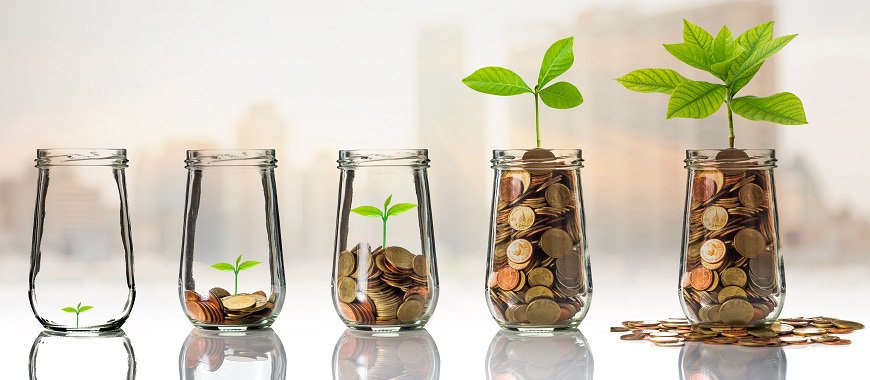 Mr. Wong also suggests that timing is crucial. He further explains that the entire process can be very humbling – you learn to accept rejections and disappointments.
Alas, it does not end with the procurement of the money. After you get funded, the real work of putting the money to good use begins. The funds have to be managed strictly in accordance with the promises made.
GetDoc's next big step is to land in the Thai market. With more than 100, 000 members and thousands of clinics in their panel across Singapore and Malaysia, GetDoc envisions to make significant contributions in serving those in need.
To know more about the application and to get medical aid at your fingertips, click here.