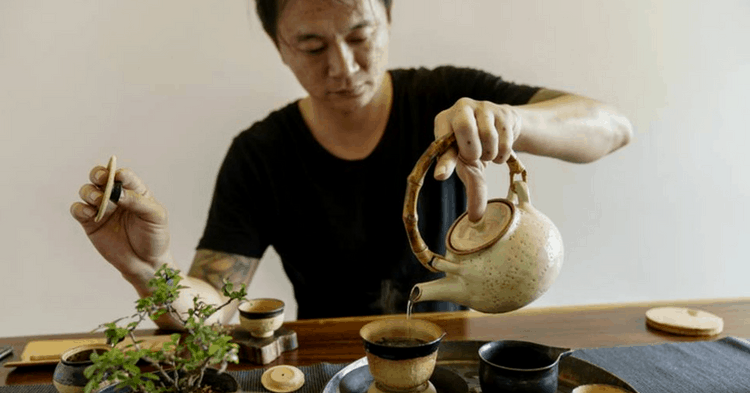 My first impression of Kim Whye Kee when I met him 6 years ago at Lasalle College of the Arts was that he looked really fierce and hostile. However, that mean demeanour cracked when he flashed a smile whilst we chatted.
From adrenaline-pumped gang fights on the streets to almost 10 years in the confines of a jail cell, this once-troublemaker has come a long way.
Today, 39-years-old Whye Kee is the picture of serenity, as he pours tea from a teapot which he made himself in his humble pottery home studio at Buangkok.
Dream Come True
Qi Pottery was set up in 2016 by Whye Kee with the help of his ever-supportive wife.
"She buys the kiln, throwing wheel, clays, glazes and tools, and also helps to take photos of my work," he says.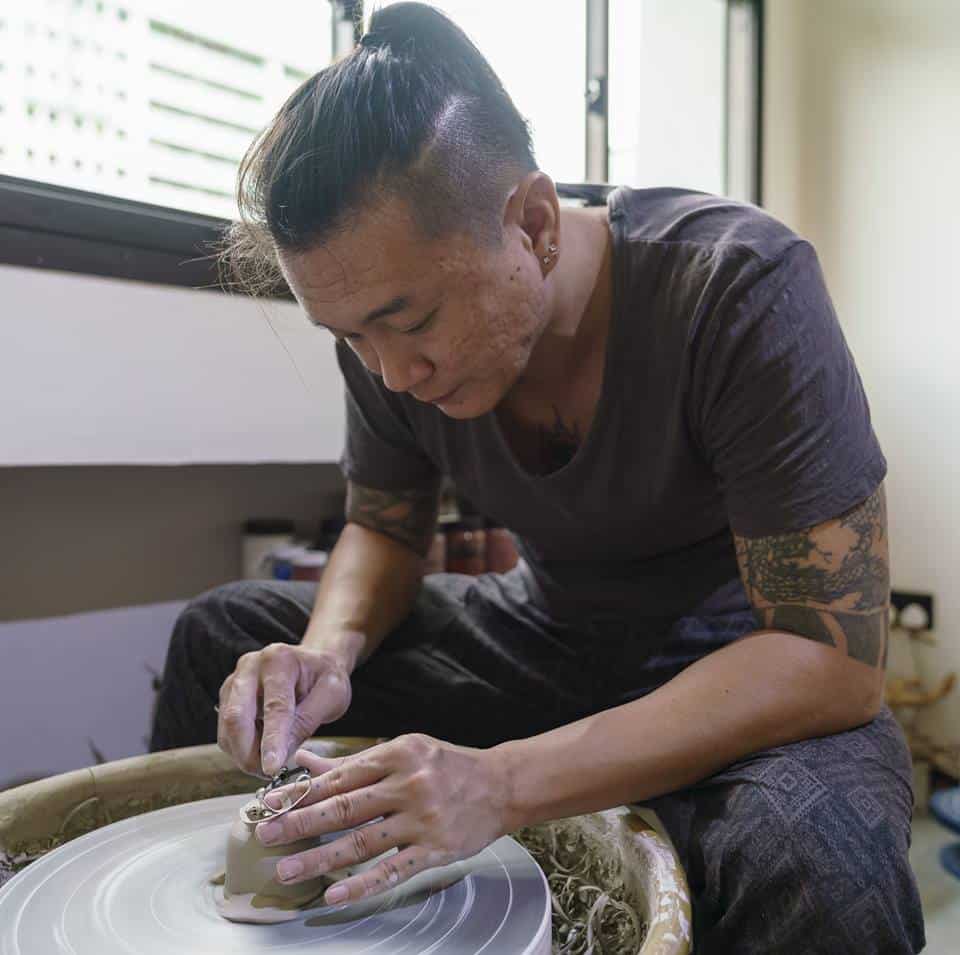 His passion to help delinquents get back on the right path is heartening.
As the co-founder of Beacon of Life (BoL) and Beacon of Life Academy (BoLA), he works with and helps ex-convicts and at-risk youths. Furthermore, he is also involved in separate community projects with the boys of the Singapore Boys Home and residents from Taman Jurong.
Life has changed a lot for Whye Kee over the years.
From the first few art pieces produced during his studies at Lasalle, he has went on to showcase his works in various notable exhibitions, such as the Yellow Ribbon Community Art Exhibition held at Singapore Arts Museum.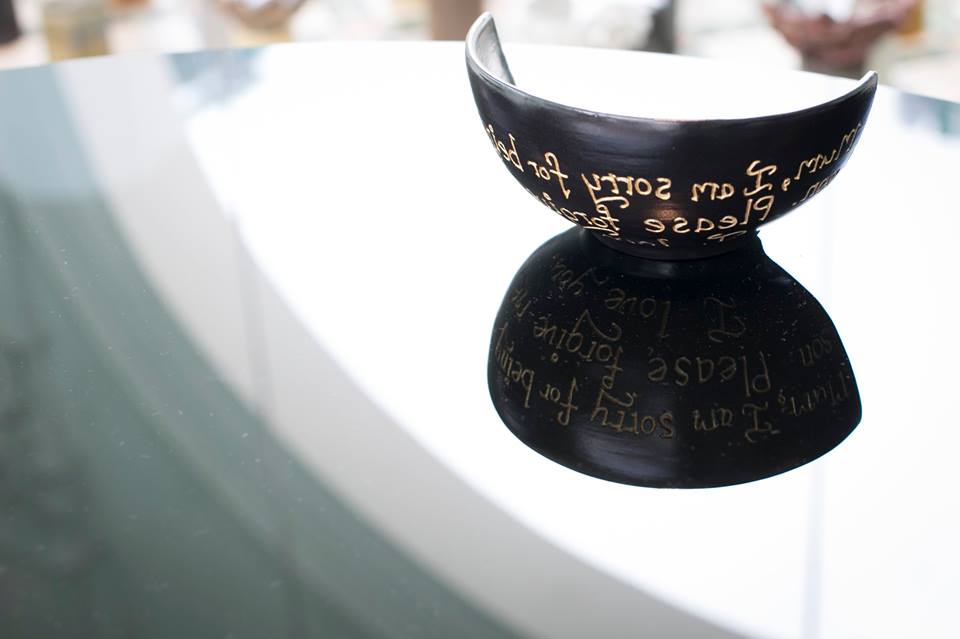 I wonder how time and life itself have changed his art works.
He describes it to me: "At the beginning I was making teapots that focused on form and colour. Over time, I noticed how my teaware became smaller, around 100-150ml, and more intricate."
Over the last two years, local tea drinkers shared with him their thoughts on the functionality of a teapot. He adds that the size, the position of the handle, material used and the interactivity with the tea leaves are all important factors to consider when making a teapot.
"I really appreciate and credit the many tea lovers who have helped me through this journey to achieve a marriage of form and function."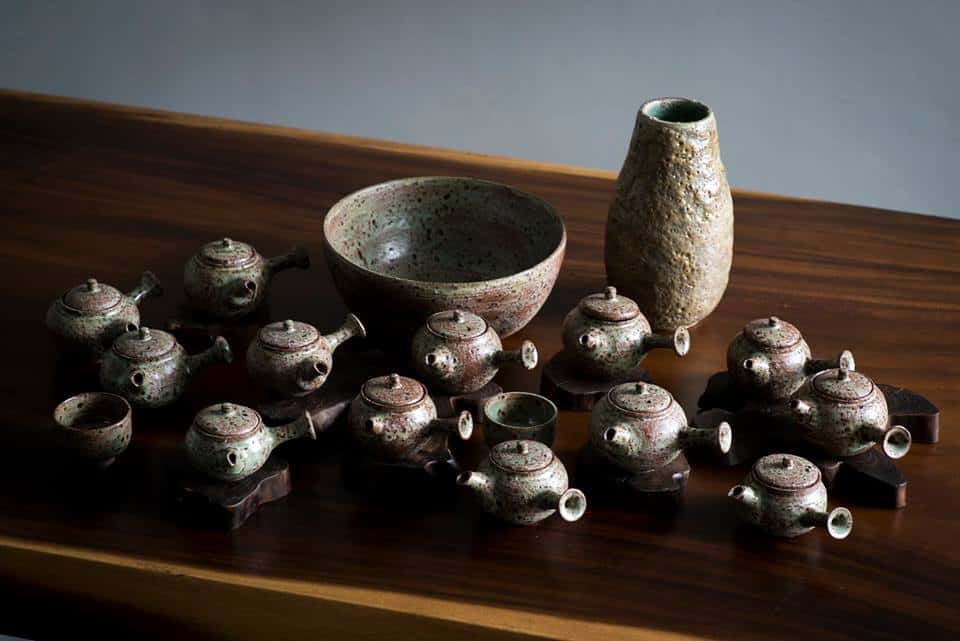 Through pottery and art, Whye Kee's life has also taken a dramatic turn. I asked him about his proudest piece of work but come to realise that creating art itself is the answer.
He elaborates, saying that reaching this far is the proudest moment of his life.
"When I was young, I always wanted to become an artist."
"But, due to my slow learning pace, I was placed in normal technical stream in secondary school. I gave up on my dreams and became a gangster because I thought there was no future in ITE anyway."
"Becoming a full time potter now is my dream. I am living the dream that I dreamed of."
His First Solo Exhibition
This heartwarming story is probably one of his best-told and favourite ones.
"10 years ago, I was fixing a vase for a renowned local artist, Henri Chen Kezhan, in Temenggong road. He asked me about my future and so I told him about my interest in arts. I was insecure, penniless and embarrassed."
"He told me not to worry and then offered to help me to build my portfolio, taught me how to sketch and also sponsored my first semester's school fee in Lasalle College of the Arts."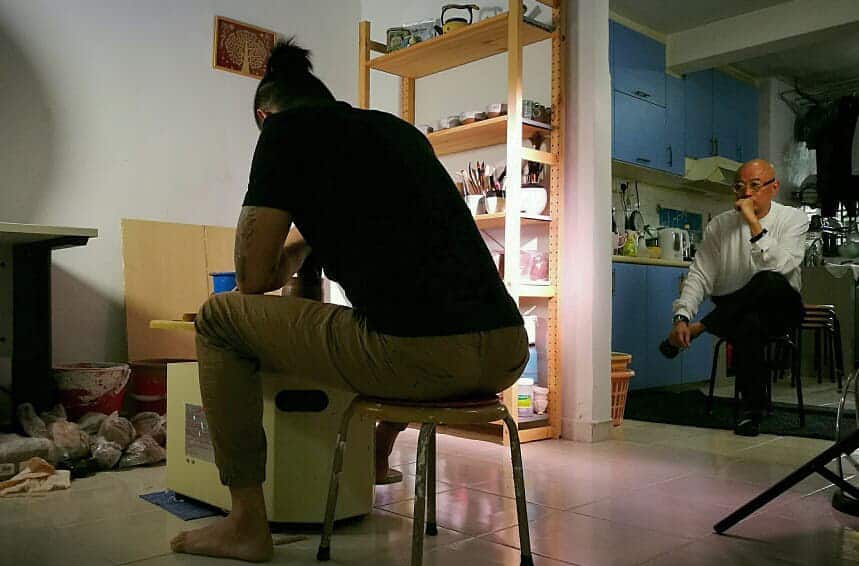 Ten years later, Henri Chen asked him if he was ready for his own solo exhibition at Temenggong.
The Temenggong Artists-In-Residence (TMG) is founded in 2009 to manage an international arts residency programme at the colonial-styled conservation houses on Temenggong Road.
With the love and support from his wife, friends and fans of his art, Qi Pottery's first solo exhibition opened to much success. It took Whye Kee three months to complete a mind-blowing collection of 150 tea pots, 100 tea bowls, 150 tea ups, 20 plates, 10 bowls and 20 vases.
Minister K Shanmugam also showed his support by gracing the event and even lauded him on Facebook.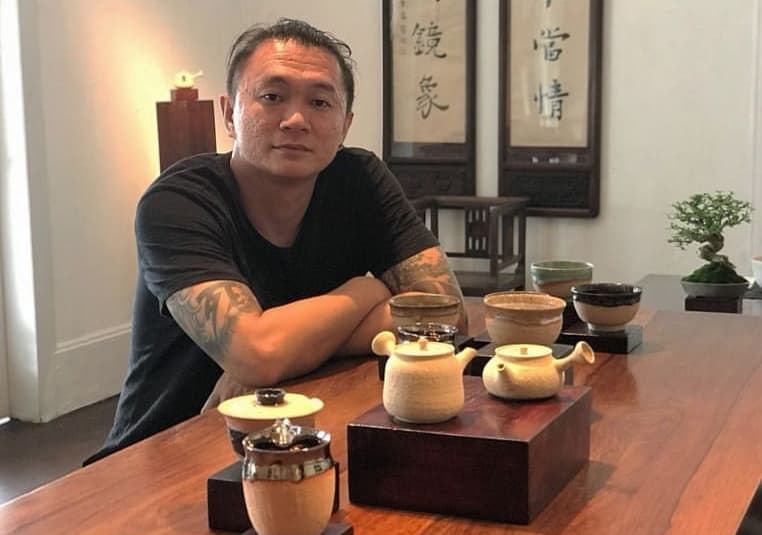 For Whye Kee, this first exhibition is a particularly meaningful one.
He explains, "to be able to hold my very first solo exhibition as part of the Temenggong Artists-in-residence programme means a lot to me. This is because its founder is the artist who helped me pursue my education and dream."
"All these art pieces, personally, it feels like I am presenting what I learnt over the years to Henri Chen. To me, it is a way of telling him that this is the result of the act of kindness he did for me 10 years ago."

As a respected artist and tea potter with an active involvement in community projects, Whye Kee is seen by many as an inspiration – not only for ex-convicts but for all of us who have experienced setbacks in life. Regardless of his achievements, he prefers to see himself just like any normal person.
Modestly, Whye Kee says: "Personally, I just see myself working super hard, be it in education or contributing back to society. I work hard on my pottery to prove to myself that I am actually just like any other person."
"We are all the same. I am a Singaporean too and I can be useful to my country if I work doubly, triply hard."
For more pictures and information about Qi Pottery Studio and his works, check them out here.