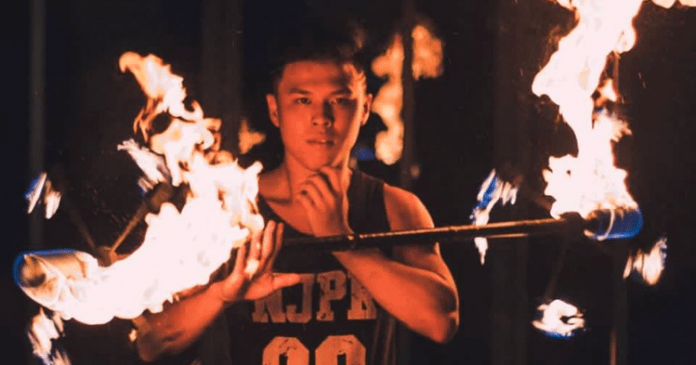 This is the second of our three part series, Busking in Singapore, where we explore the stories behind the voices we often hear but may take for granted. 
One of the first few things that intrigued me about Jonathan Goh was his Instagram handle – @tranceonfire. You may have seen him perform on the streets in Clark Quay, in theatres, on TV or even in viral videos!
A 22-year old busker from Singapore, Jonathan performs circus on the streets and everywhere else he can.
One half of the duo popularly known as 'The Annoying Brothers', Jonathan has been practising and performing the circus since he was 9 years old. In fact, he learnt acrobatics when he was only 7.
The first circus stunt that he learnt professionally was fire spinning. "Fire became my escape. I felt like I was into a trance when I played with fire, hence the handle name."
What is the story behind a city boy's interest and passion for the circus? I had to know.
Life and Art
Jonathan is an open book, not holding back when he performs. Neither is he hesitant when he shares his life stories. I believe that an artist like Jonathan is an example of making the best of what life gives you.
A child of divorce, Jonathan admits to not having a smooth childhood. Facing issues in school and having "unconventional" interests, he was only good at three things – rugby, e-gaming and circus. He knew he would choose one of the three as a career path eventually.
"I remember a teacher once told me, "you are good for nothing. If you don't study, what will you do? Join the circus?" – Well, I did!"
It started when his mother asked him to go look for his sister who worked in Sentosa then. In Sentosa, Jonathan chanced upon an entertainment group's performance. "I was in awe. I stuck around to watch them and loved it so much that I went back again the next week."
They realised that he was coming down often to watch their performance and someone from the group asked him if he wanted to learn. The rest, as they say, is history.
Jonathan confesses that his relatives were unhappy with his choice of field. They thought that "arts was nothing but a waste of time".
However, his mother and brother have been supportive, even performing alongside him. "It has not been easy fighting the stigma against arts in Singapore but things are changing and that feels good."
The Annoying Brothers
Jonathan Goh and Edwin Ong perform together as The Annoying Brothers. This interesting moniker comes from the fact that they both "irritate each other but in a fun way".
"Often we even surprise each other with random props or stunts that we suddenly improvise during a performance and the other one has to coordinate on the spot! It is fun."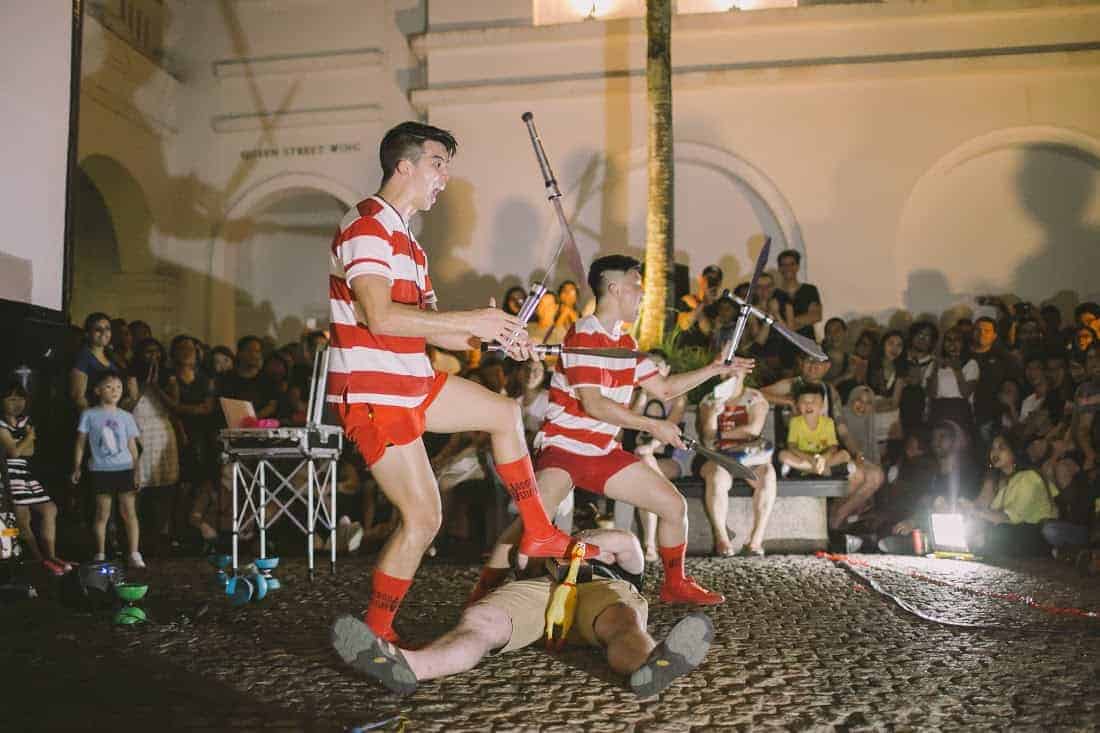 The both of them often bumped into each other at various gigs. In 2012, they spoke about performing together as a set and everything fell right into place. "Edwin is like my brother."
I am curious if they have creative differences. "Of course, we fight all the time! It is actually "annoying" how much we fight over creative decisions but that is what keeps it fresh," Jonathan explains.
Busking in Singapore
Jonathan started performing years ago on stage during concerts and festivals so when he decided to start busking with his other "Annoying Brother", he was quite confident. I ask him about his first-ever busking gig and I am shocked at what he tells me. "It was a total disaster. No one was watching, the audience vanished in less than 5 minutes!"
Jonathan tells me that they were extremely disappointed and had to stop their act midway.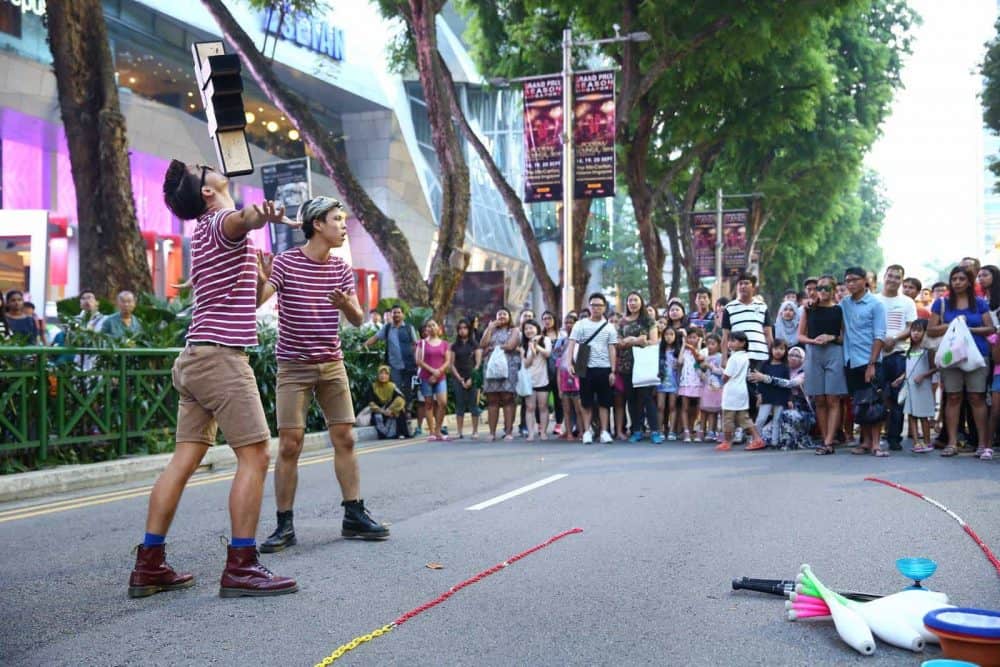 After a quiet dinner at a KFC nearby, the pair decided to give it one more try.
Before going on the street again, they improvised their act. They realised there was a lack of chemistry and the act was too long.
They cut down the length and started performing again. Soon, there was a crowd who stayed till the end of the act.
They earned six dollars during that first successful busking act. Jonathon believes that it was a defining moment in his busking career. "Had I not gone back to finish my act that day, I don't think I would have attempted busking ever again."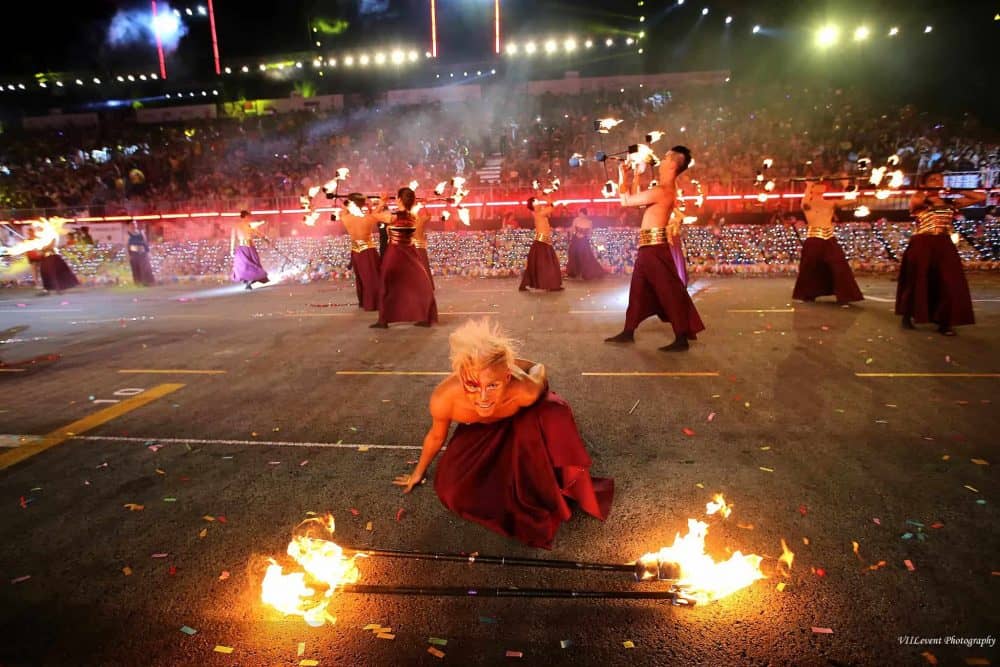 Jonathan has not looked back since – his calendar these days is always filled. One of the biggest highlights of The Annoying Brother's journey so far has been their impressive performance on Asia's Got Talent. Their judges' round video went viral on social media two years ago making them wildly popular.
Jonathan has also collaborated with international buskers and performed with them on the streets of Singapore.
What's Next?
Right now, this young artist is working on a part-time basis with Grab Food. In fact, he met me for this interview right after finishing his shift.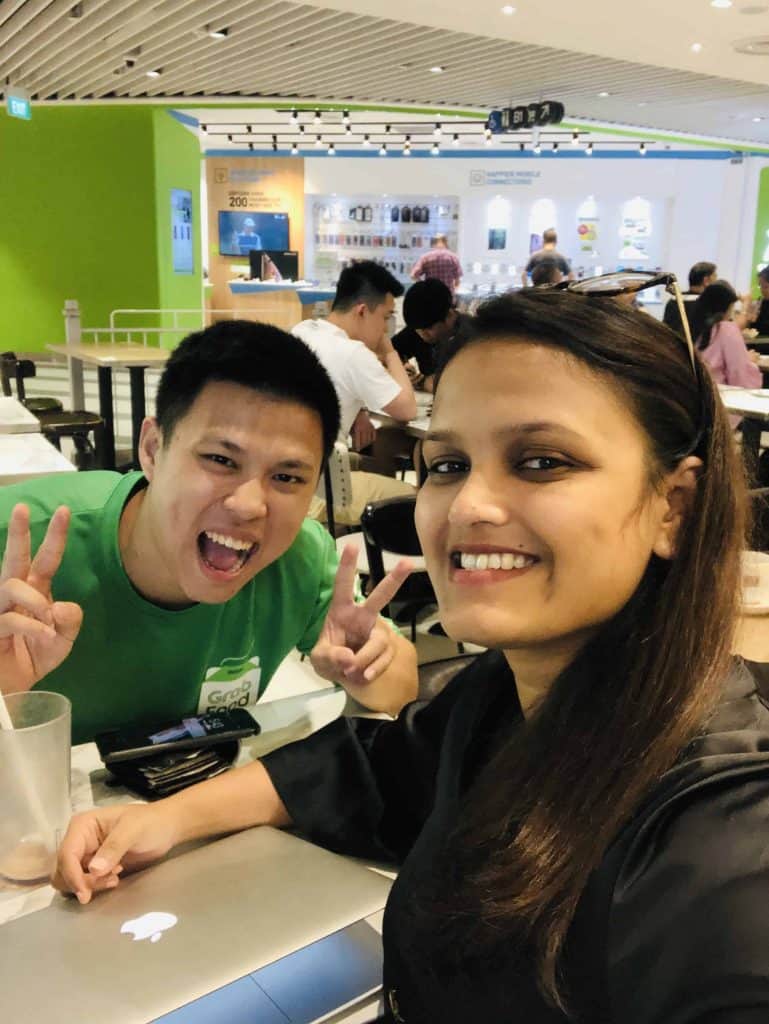 He is saving up for his trip to Europe due this August where he will be festival hopping and performing in different countries. In the long run, Jonathan aims to create a busker's community in Singapore to bring the artists together and help each other grow.
For himself, he dreams to be a national circus performer and to create Singapore's own circus crew in the coming years.
Follow Jonathan on IG and FB to know more about his gigs.
Read the first part of our series here.
Photo Credit: Benjamin Matchap/Source