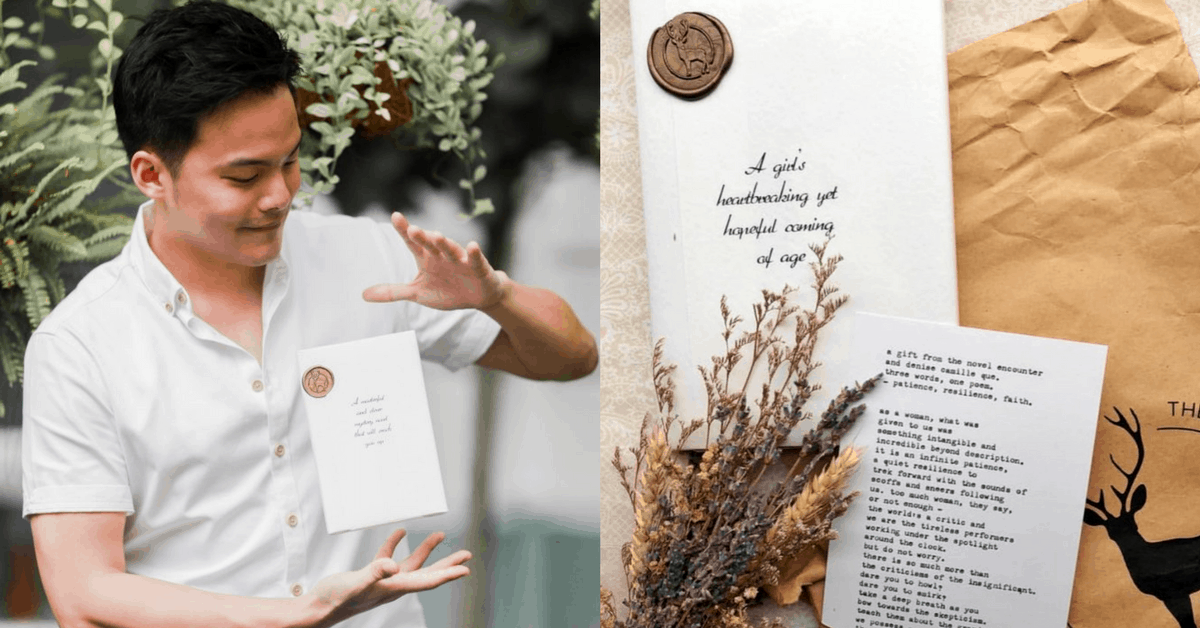 In recent years, the concept of a mystery book purchase has gained popularity.
It makes the saying of not judging a book by its cover literal – customers purchase books wrapped up in plain paper. The only clue they have as to what they will receive is in the short blurb on the surface of the book's wrapper.
Locally, this concept takes the form of The Novel Encounter – the wordplay in its name appeals to my inner nerd – set up by Adam Tie, who is both its founder and head curator.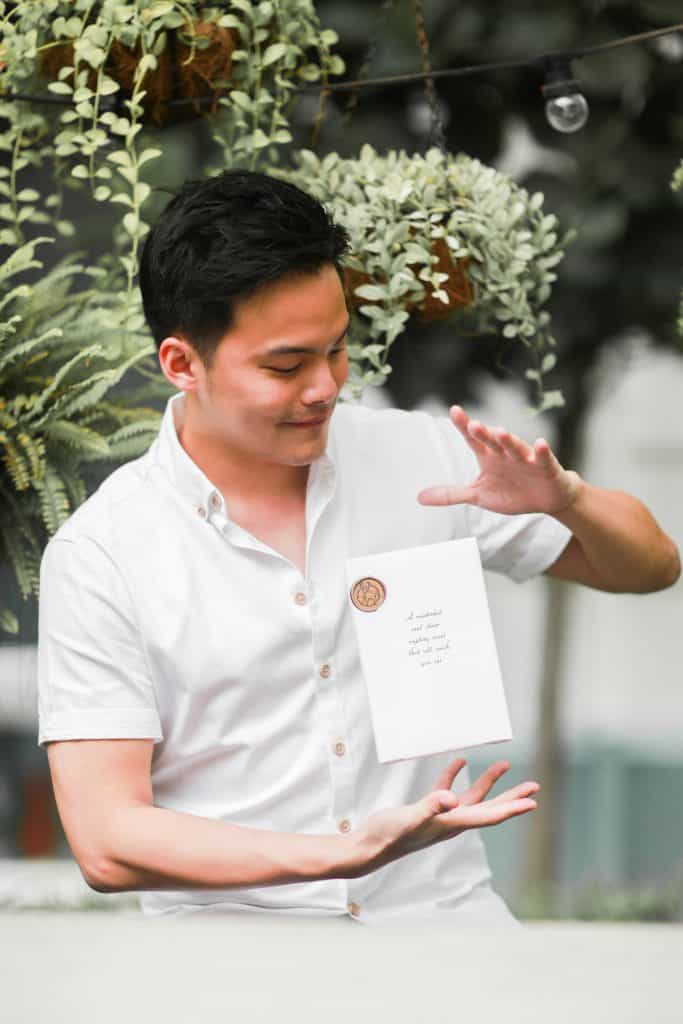 Adam, who has a bachelor's degree in journalism and psychology, and a master's in publishing and communications, also happens to be an aspiring author.
A Teenager's Escape Route
He shares that for a large part of his teenage years, reading and writing was his primary way of coping with troubles and insecurities.
"When I was not reading on my way home from school, I was scribbling in a notebook at the back of the class. It was my escape," he says.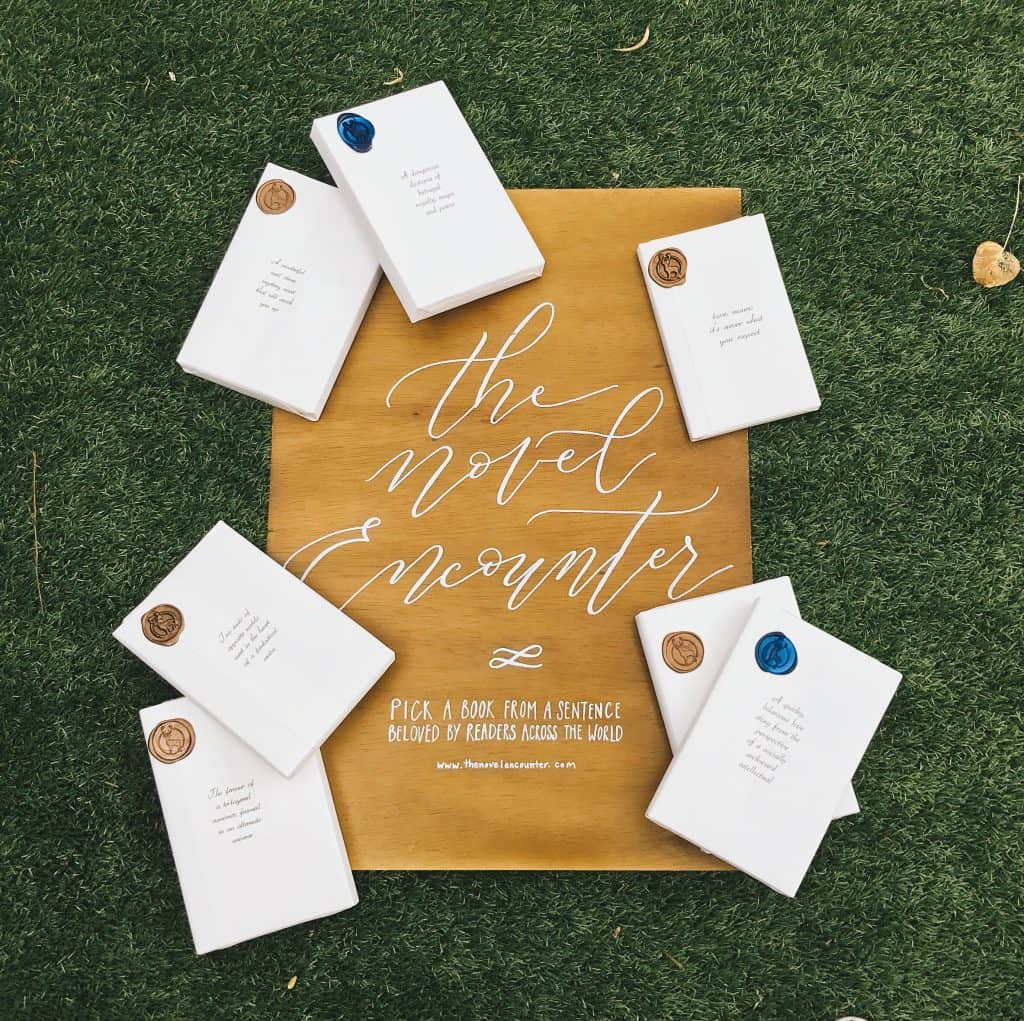 As someone who has always been fascinated with words and the impact they have, he says of The Novel Encounter,
"If you ask me what inspired me to take this concept into local stores, I'm frankly personally curious why I did not do this sooner – it was always there in the back of my mind, somehow."
When I ask if the reader would have paid the same price for the book if he had bought it in a book store, Adam tells me, "depends on the book store I suppose!"
"But we're selling more than just a book, it's a curated experience."
This is because The Novel Encounter personally guarantees their customers that every book in their collection has been handpicked by a team of book lovers.
While The Novel Encounter has a team of avid book lovers to curate the selection, as founder and head curator, Adam makes the final call on the selected titles, to ensure they tie in with the business.
Curation: A Painstaking Process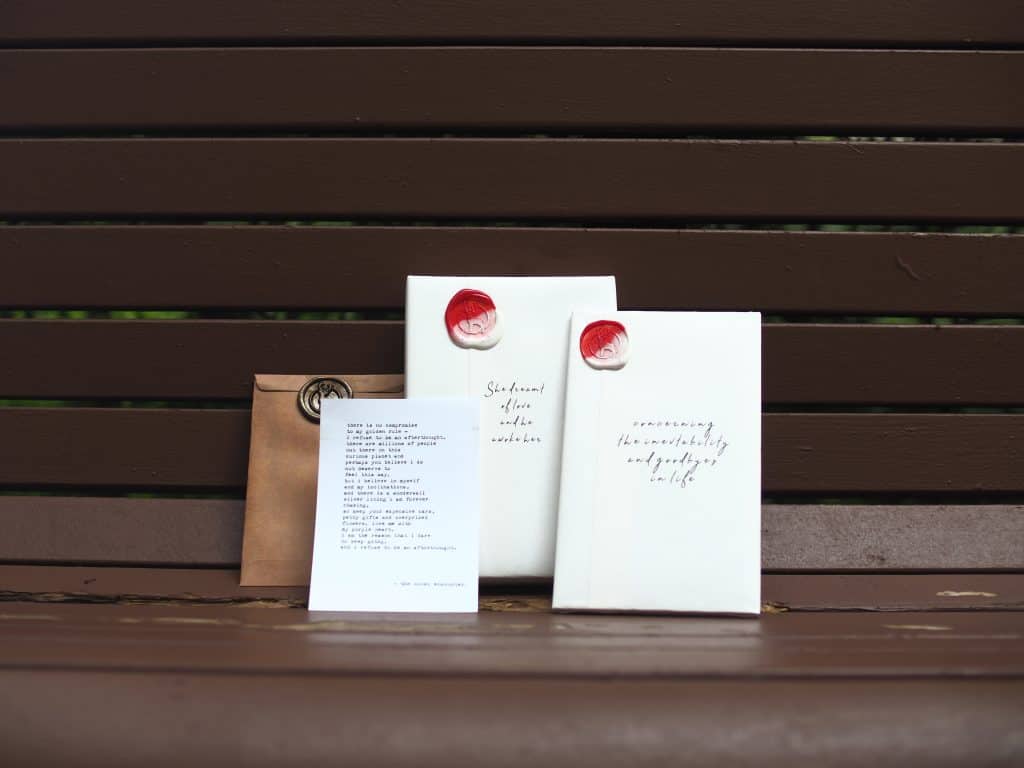 Describing the curation of each collection as a "painstaking process", Adam explains that the team comes up with a list of titles – over fifty of them – and filters it down from there.
Factors that determine whether a book is selected include Goodreads, a platform for millions of readers across the world to provide critical reviews as well as personal likings.
This also means a list of fifty titles gets dwindled down to five or six books by the end of the curation process.
To create the blurbs for each mystery book, the team of curators read every book available in their collection – the blurb serves as a personal clue into the book's content.
Is Success On A Blind Date Possible?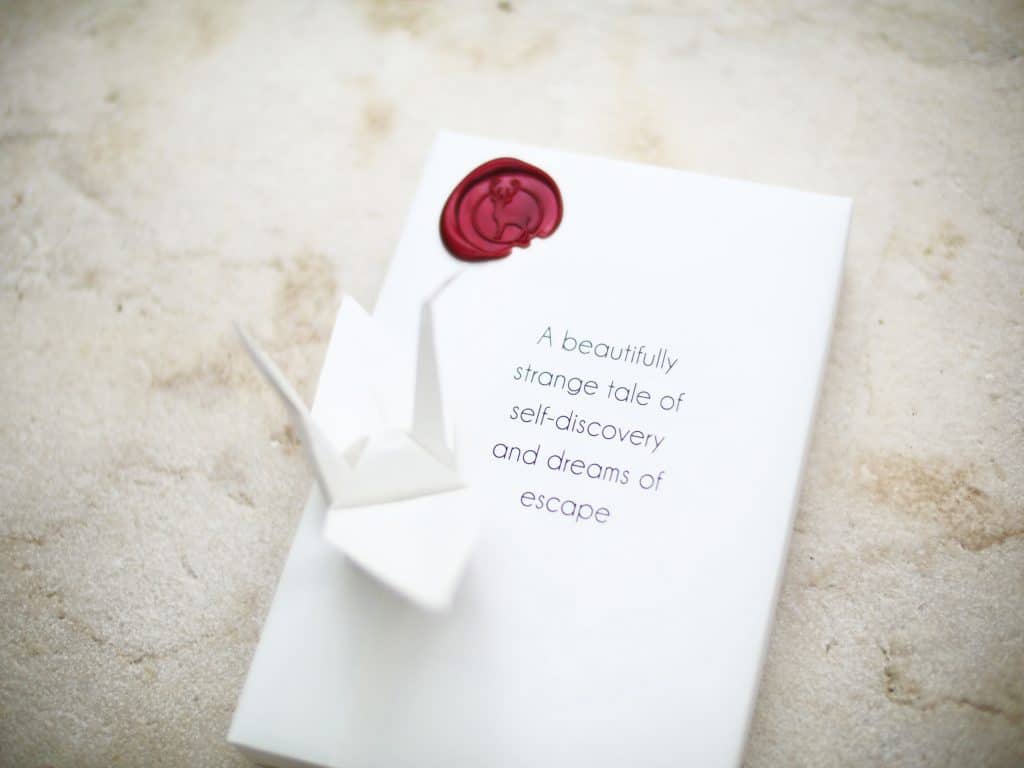 Despite their best intentions at creating a good reading experience, I am skeptical that they have a 100% success rate – blind dates don't always work out – even between people!
"Surprisingly, we don't get many (requests for refunds)!" Adam tells me.
He also explains that the team is very confident in the collection of books that they have.
"We're very confident in the collection of books that we have here. We always tell customers that if they do not enjoy their book, we'll provide them a full refund – no questions asked."
"We've sold thousands of books till date and have only been asked once for a refund simply because they did not enjoy it. We're fortunate at that (and) I guess that means we curated good books for people to enjoy," he muses.
Nonetheless, he assures me that should the sparks not fly between reader and book, buyers are offered both refunds or exchanges.
Shrouded In Mystery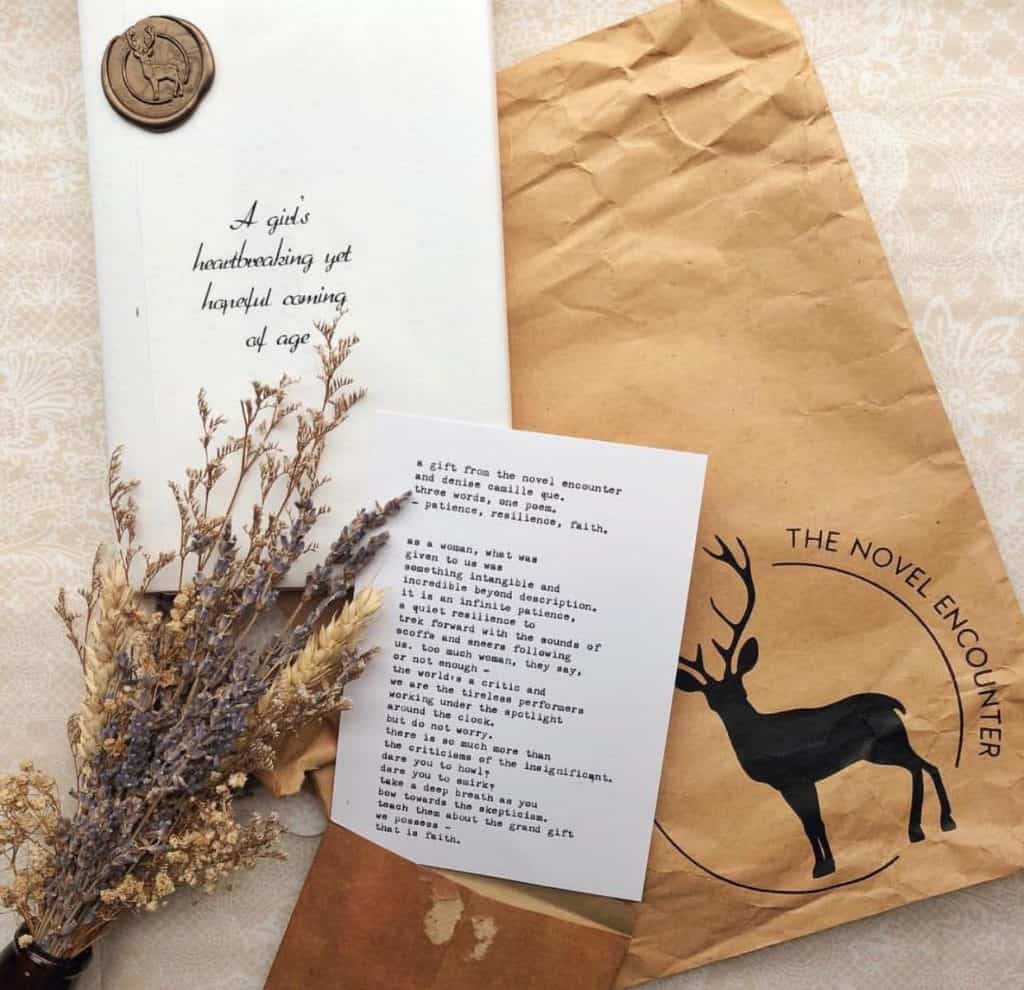 I try to pry some secrets out of Adam, hoping he will spill the beans – is there a certain profile that titles at The Novel Encounter are better-suited for, or are they diverse? Might the reader end up with, for example, a children's book or a memoir?
Adam doesn't reveal much, only stating that while the collection is diverse, they don't have any children's books right now – primarily the team goes for adult and young adult fiction in their selection.
I try again – are readers really completely blind to their experience? Surely there must be previews or samples that provide a glimpse into what a reader or buyer might expect to find?
"None, unfortunately! But just know that we tirelessly go through a lot of thought into every title in our collection," he replies.
In light of this knowledge, I ask if he would consider introducing previews in future.
He tells me, "The mystery is the romance of it, isn't it?"
Literary Preferences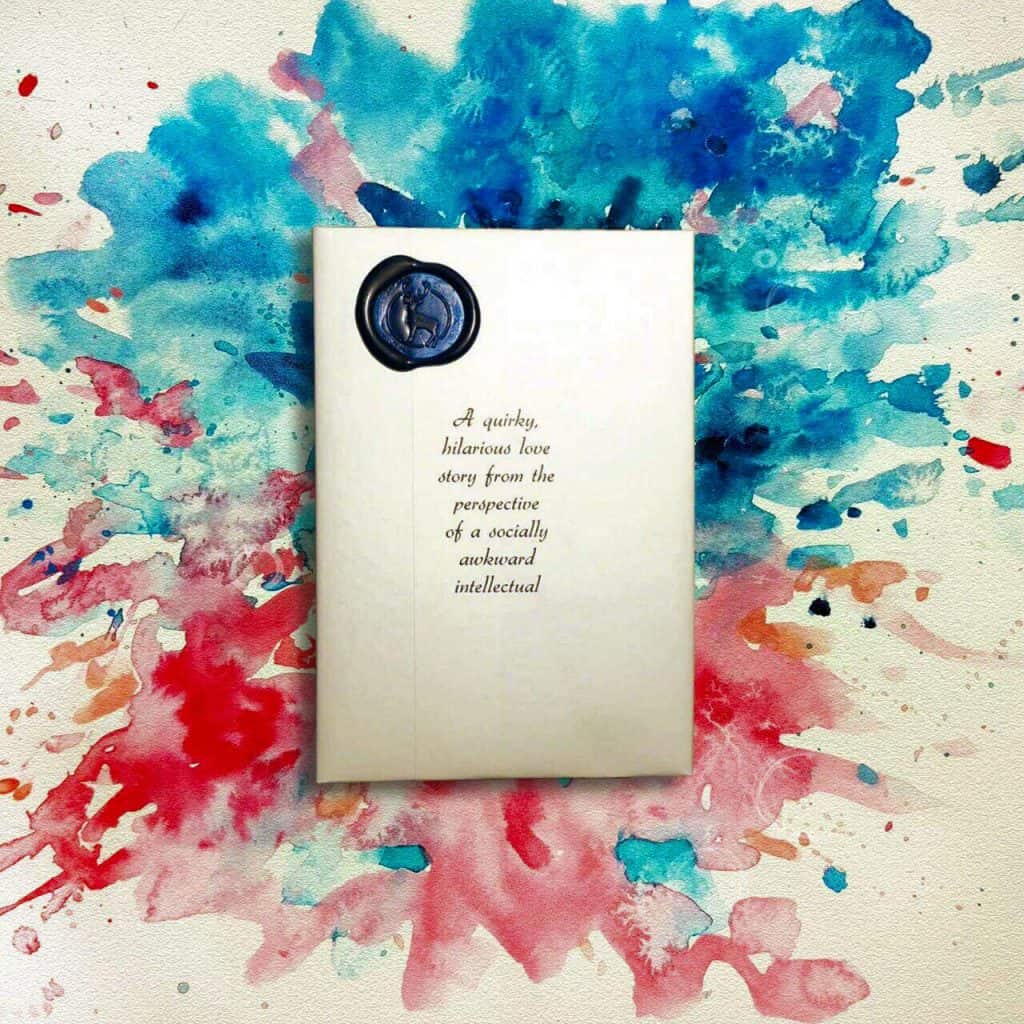 Of course, an interview on this subject is not complete without a few questions on a book-lover's preferences.
A self-proclaimed "Fitzgerald nut", Adam names The Great Gatsby by F. Scott Fitzgerald as the book that has changed his life.
"I think it's because of how lasting an impact it has had over time. When The Great Gatsby came out, it was a recognised failure compared to his first two works. Reviewers across the country said that it possessed no lasting impact."
"Fitzgerald passed away thinking he was a failure. (Yet here) we are, still talking about it, the book maintaining relevance across the ages," he tells me.
Referring to the context behind the unexpected impact the novel has made, he muses, "I think there's beauty behind that tragedy."
In addition, he shares that the book has also helped him tide through some tough times in his life.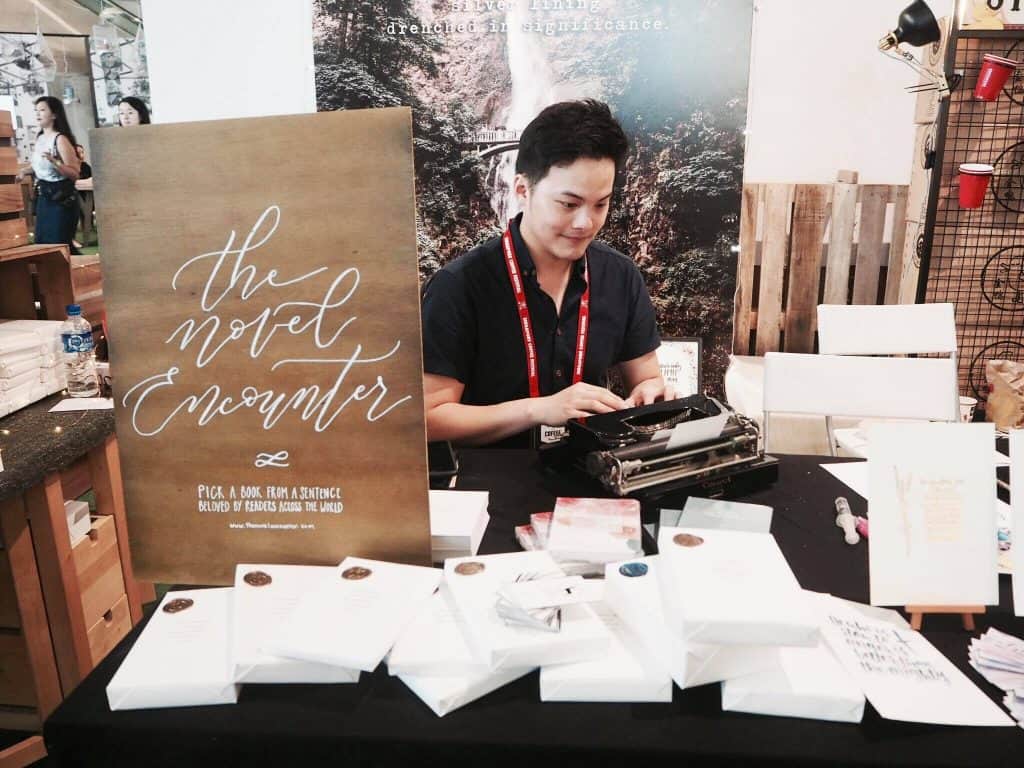 I ask him for a book that he thinks is over-hyped, and offer my opinion in return – John Green's The Fault in Our Stars.
His response?
"I don't know how I can get into this without insulting anyone for their reading preferences – because to each their own – but I think books that are written to emotionally manipulate you are over-hyped in general."
"There has to be depth and reason behind a story, instead of being just a cookie-cutter tale."
"I think we're able to tell what genuine storytelling is, after a while."
In light of these considerations made, he shares that in his opinion, Fifty Shades of Grey is not worth its hype – Sorry, fans of E.L. James!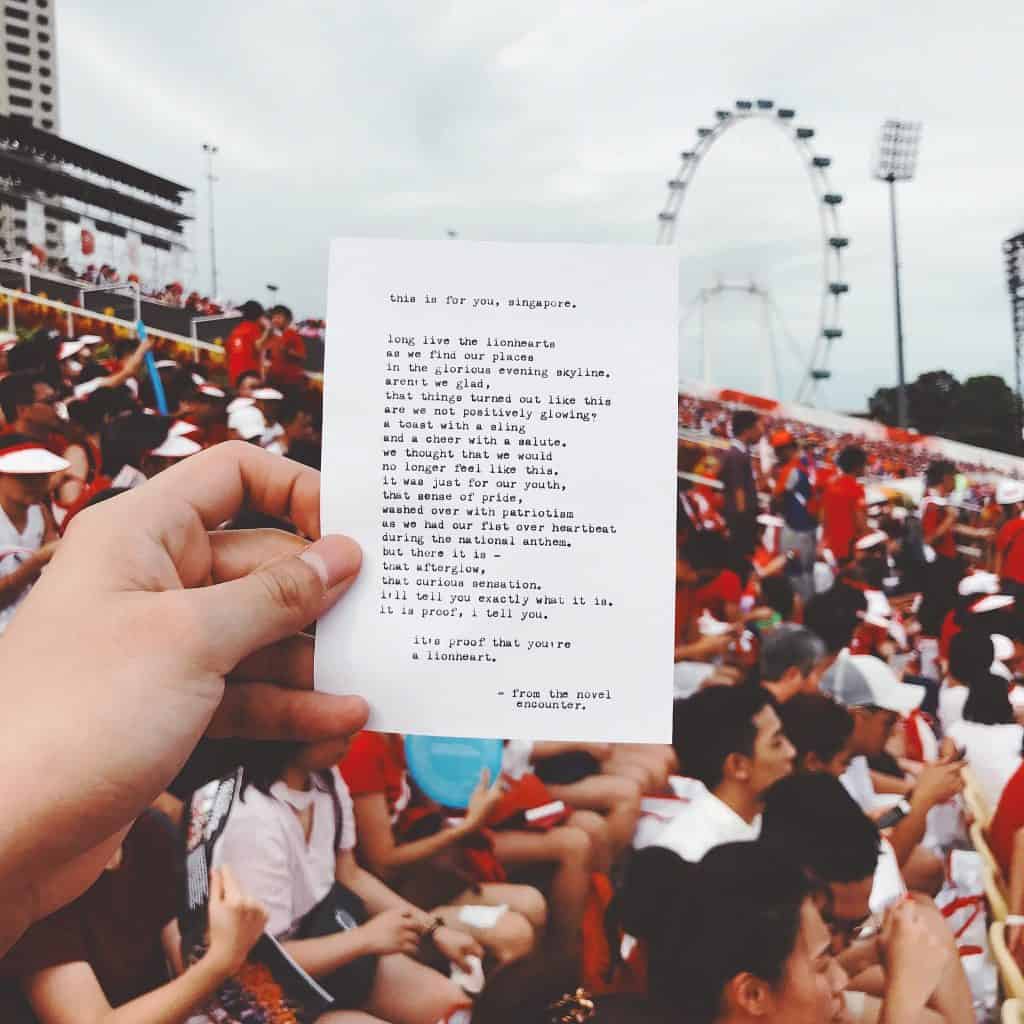 This Kindle-owning interviewer is also keen to know Adam's personal preferences – between a hardcopy and e-book of his desired title, what would he pick?
The self-proclaimed "old soul", who owns both a vinyl player and a typewriter, muses that he will "always default to hardcopy" – because "nothing quite beats reading a book in a cafe with a cup of coffee."
"I doubt I could ever purchase a Kindle," he says.
The Novel Encounter will have a booth at the upcoming Boutique Fairs Spring/Summer Edition 2018, at the F1 Pit Building on March 16 to 18.
Follow The Novel Encounter's official Facebook and Instagram for more information closer to the dates!