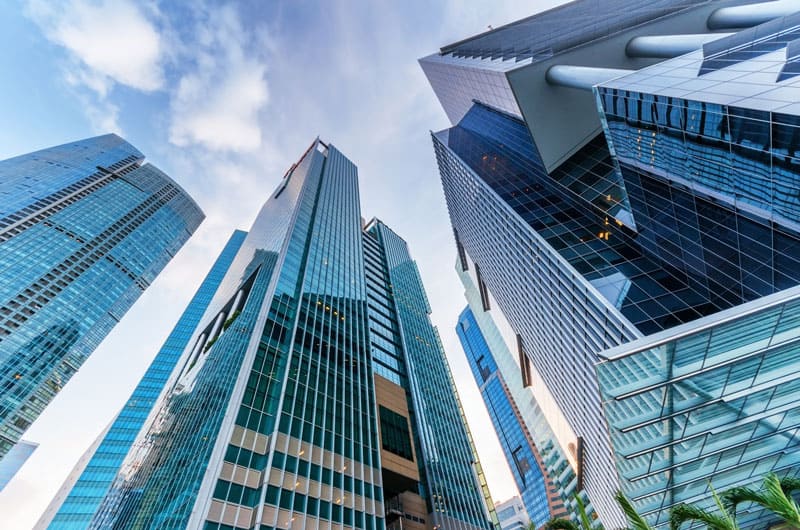 Having a university degree is indeed important in today's world, but definitely not indicative of one's true capabilities and business-savviness.
It's 2017 and school has just resumed for most of the students studying in Singapore. For many, a new optimistic approach is taken towards trying to do better this year/ this semester. However, for many others alike including myself, we're busy praying for our own Mark Zuckerberg moment.
No, we're not going to discuss the rare occasions to which school dropouts eventually went on to make it big and become successful. Instead, we're going to look at students who have graduated from NTU/NUS and are now the bosses of their own successful start-ups.
Perhaps after reading through these success stories, you might feel inclined to manage your time more wisely or even better, to start planning towards your potential entrepreneurial success.
Razer Inc.
Min-Liang Tan, best known as the CEO of the gaming hardware company, Razer Inc, is Singapore's very own tech rock star, possessing a net worth of over $600 million according to Forbes. Tan is also the company's Creative Director, which means that he is twice-as-in-charge in the business's direction and progression. Having graduated from the National University of Singapore Faculty of Law in 2002 amongst the top 20 of his post-graduate law class, Tan went on to work as an advocate and solicitor for the Supreme Court of Singapore before co-founding Razer Inc with his friend, Robert Krakoff.
What's also interesting is that Razer also created the world's first mass-produced gaming mouse, the "Boomslang"! Also, it's not every day that a Singaporean-founded company manages to secure a spot on Fortune's Unicorn List, which only features companies valued over $1 billion. In 2015, Tan was named "Top 10 Most Influential Leaders in Tech" by Juniper Research, clinching the 3rd place ahead of Tech giants Jack Ma of Alibaba and Elon Musk of Tesla.
In the hearts of us Singaporeans, Tan has far exceeded Mark Zuckerberg repertoire, doing our nation proud in so many ways that we couldn't have imagined.
Carousell
The mother of all university student start-up stories, Carousell. I'm sure you've heard of Carousell's story, founded by NUS Alumni students Quek Siu Rui, Lucas Ngoo and Marcus Tan, Carousell's idea was first pitched at Startup Weekend Singapore 2012 in which it emerged as the overall winner. Once the full-time development begun at Plug-in@Blk71, it was full-steam ahead for the budding team of entrepreneurs. By the 3rd day of launch of the Carousell iPhone App on 13 August 2012, it was ranked the top 2 free lifestyle app in Singapore.
The company then went on to receive investments from Rakuten in 2013, and Sequoia India in 2014, all of which totals to a whopping $7 million. Today, the company has expanded into Malaysia, Indonesia, Taiwan and just recently, Hong Kong.
Reebonz
Reebonz, the successful e-commerce business, is founded by Samuel Lim, a NTU accountancy graduate, Daniel Lim and Benjamin Han. In 2000, while Lim was still studying Accountancy at NTU, he founded Fusion Mobile, a company providing value-added mobile content, which also happens to be one of Southeast Asia's largest mobile content business today. In 2009, co-founders Daniel Lim and Benjamin Han approached Lim with the Reebonz concept and the rest was history.
In 2013, in a rare investment move by Singapore's largest media company, Reebonz very publicly received S$50 million from Mediacorp, and existing shareholders. With that investment, the company's valuation came up to estimately $250 million that year. Today, Reebonz is one of the most successful online luxury sales companies in Southeast Asia, with operations in Singapore, Malaysia, Indonesia, Taiwan, Hong Kong, Thailand, Australia and South Korea.
All in all, these success stories goes to show that if you want it badly enough, you'll find a way to get it. One common thing that these inspiring entrepreneurs share is that they seem to believe in and love what they do so much, that they are instantly magnetic to others around them. In today's globalized world, that magnetism is vital in an age of highly successful crowdfunding campaigns.
If starting your own business is your thing and crowdfunding is not attractive to you at this point, maybe you could give Spring Singapore a shot, where there are specific grants and schemes that target aspiring entrepreneurs.
Having a university degree is important in today's world, albeit not indicative of one's true capabilities and business-savviness. Surely if you emulate the fervent entrepreneurial spirit of the individuals listed above, you'll attain identical results. All the best to you!