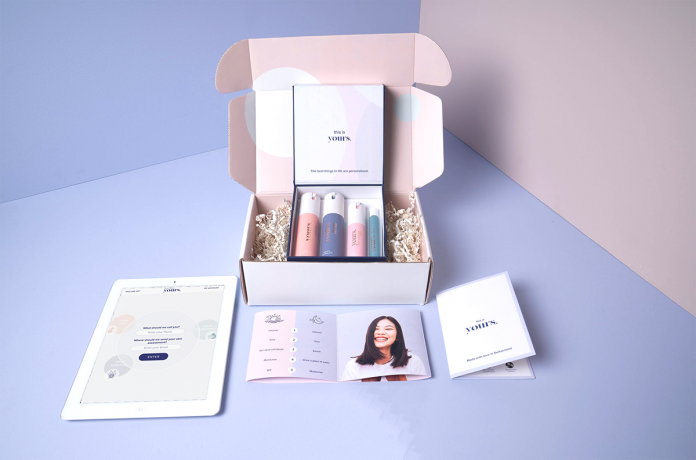 As a person who suffers from frequent eczema flare-ups, it's no surprise that I am extremely picky when choosing skincare products.
Harsh chemicals and low-quality ingredients are definitely a no-no for me, as they're likely to cause a painful, swollen eczema outbreak.
When I first heard about Yours, a Singaporean beauty start-up that providing consumers with personalised skincare tailored to their needs, I was intrigued.
Skincare that's made not just for sensitive skin in general – but MY sensitive skin? Sign me up!
I began my personalised skincare experience with Yours by answering a couple of screening questions.
After I was done, they had generated a list of active ingredients that would go into my personalised skincare products. The ingredients were based on my skincare concerns, lifestyle habits and environment.
Yours, Truly
When the box of products finally arrived, it felt like Christmas morning. The box came in a hue of midnight blue and gold embossing. There was even a handwritten note (!!!) left inside the box for me.
I tried the personalised skincare set for a week and these were my results.
Product One: Crazy Rich Moisturiser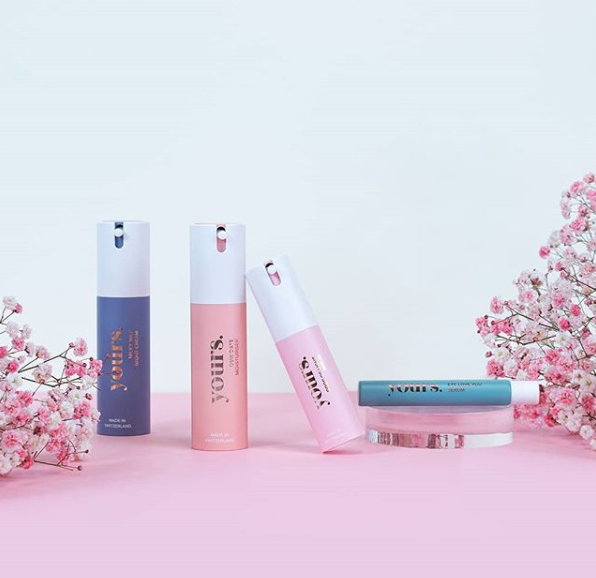 True to its name indeed, the Crazy Rich Moisturiser is a velvety cream intended for use during the day. It's packed with goodies like squalane, DS Hydraceramide and Vitamin E.
Squalane is essentially a "skin conditioner" that promotes skin elasticity and moisture, which were meant to combat my sandpaper-dry skin.  I was thrilled to see DS Hydraceramide on the list as well, since its high moisture content helps to repair the broken skin barrier that people with eczema face.
Lastly, Vitamin E is protects the skin from UV and smoke pollution. I do enjoy the occasional cigarette (sorry, mom), so this was perfect!
Slathering this onto my face in the morning not only gave it the moisture boost it required, but also doubled up as a smooth base for makeup. The moisturiser was light and non-sticky, yet left a pleasant, velvety feel after application.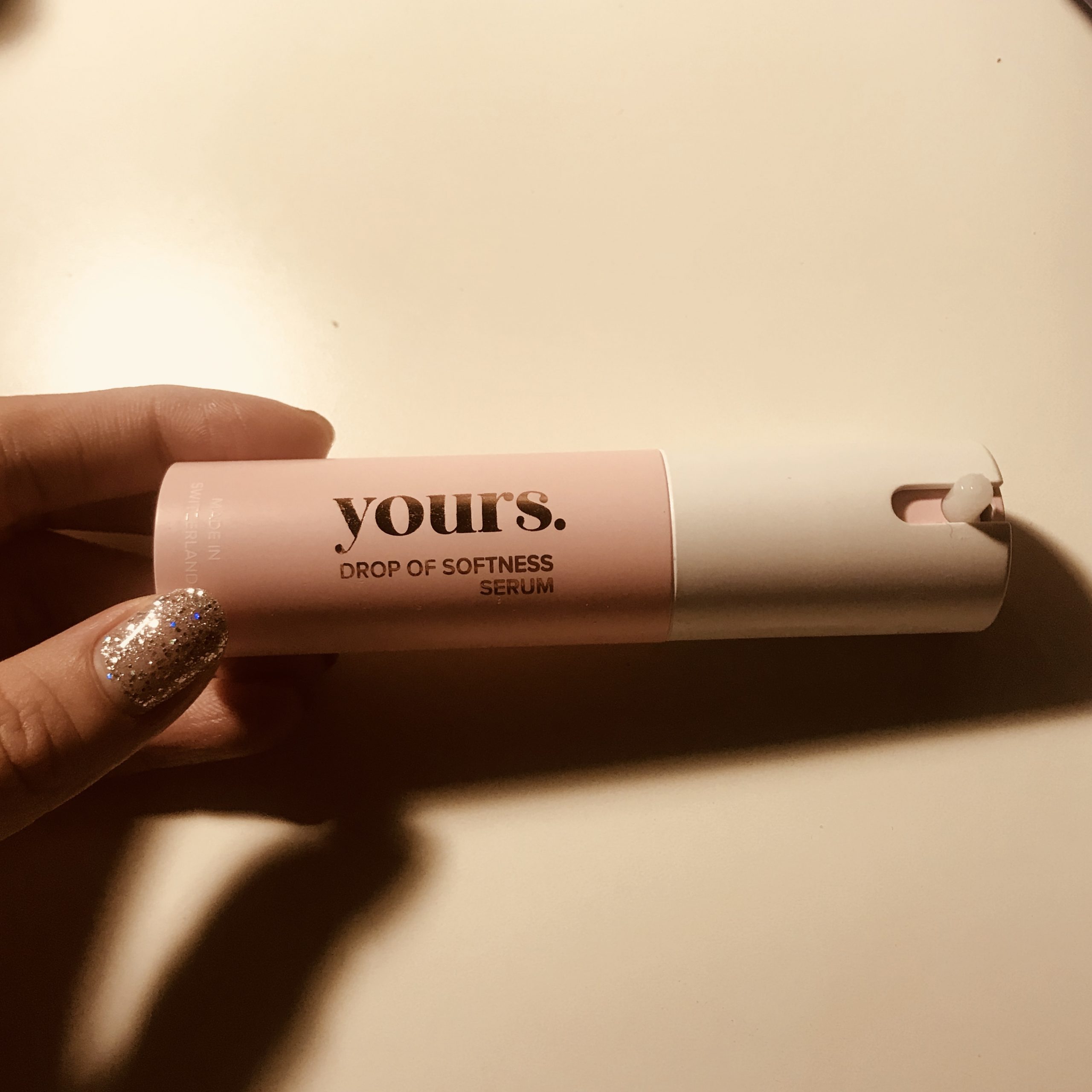 Product Two: Drops of Softness
Formulated with Maxnolia, CM Glucan and Neutrazen, this serum gives you the moisture boost you need. Did I mention that it also soothes irritated or red skin?
Maxnolia,  which is made up of magnolol and Honokiol, help reduce redness while CM Glucan, a polysaccharide, soothes irritation.
Picture or it didn't happen? Here you go.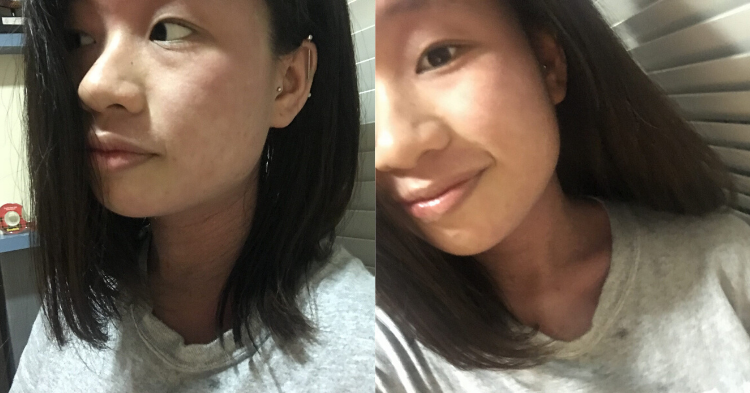 Apart from helping my skin to achieve a slightly firmer and smoother texture, the serum also helped reduce redness slightly.
Product Three:DND Nights

Two key ingredients in DND Nights are Shea Butter and Hyaluronic Acid, which are perfect for locking in moisture for the night. The night cream feels like a blanket of moisture over your skin, so it's just great to pat on a few drops as a last step of your beauty routine before turning in.
Though rich in moisture, its texture was not too thick or creamy, which was a plus point in my books.
Product Four: Eye Love You
Apart from loving its punny name, I liked how Eye Love You, an under-eye roller, was formulated with Elder Flower Extract and Rose Extract. It's also packed with skin-firming agents that prevent signs of aging!
Though I can't say my eye-bags are completely gone, I'd say the puffiness has reduced significantly after a week's use.
The Verdict
After pampering my skin with natural ingredients for a week, I can attest to the fact that  Yours walks the talk.
The products were kind and effective on my sensitive skin — I think people with sensitive skin should give personalised skincare a try as it really mitigates the trial and error process.
This way, you can potentially avoid acne or eczema flare-ups as well.
What I really liked about Yours, in addition to their effective products, is that ingredients are responsibly sourced and do not harm the environment.
To find out more, click here.