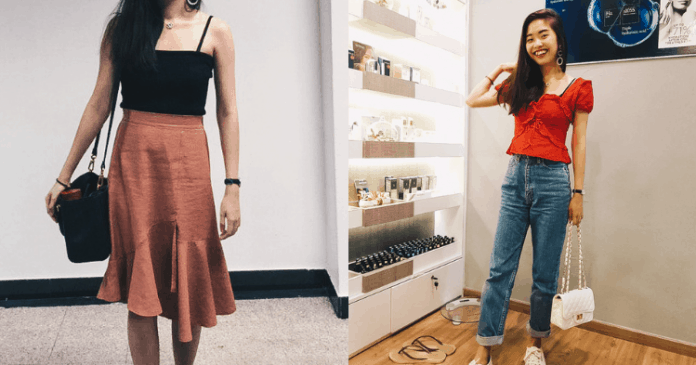 "What should I wear tomorrow?" is the new "what should I have for lunch today?" — at least for me, a few of my girlfriends, and perhaps a significant proportion of the female population.
Hear me out as I deep dive into whether less can still be more by introducing to you, a capsule wardrobe.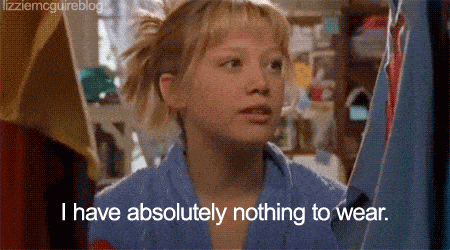 The act of looking into a vastly overflowing wardrobe, yet exclaiming that you have nothing to wear has been a running joke for ages.
Yet, it's a first-world problem that I, and many others, face on a daily basis. 
Do You Care About Their Clothes?
Inspired by a conversation I had with a group of friends, I discovered a stark contrast when it came to our day-to-day clothing choices. The females were compelled to wear a different outfit each day, lest they become a *gasp* serial outfit repeater. 
In contrast, the typical guy tends to put less emphasis on what they wear on a day-to-day basis. My male friend once admitted to buying 7 different colours of the same Uniqlo t-shirt, one for each day of the week.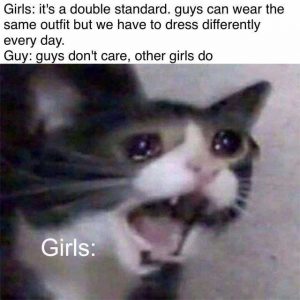 Our behaviour in noticing what the people around us wore differed too. Sometimes I'd notice my colleagues in a memorable piece of clothing, like a tropical shirt or a printed dress, and I'd think "did they wear that last week?" (Sorry colleagues, I mean no judgement!)
Apparently, only fellow females echoed that they too, noticed a repeated outfit. The men at the table remarked "guys don't notice this kind of thing one". In fact, they probably couldn't care less if you wear the same shirt five days in a row.
So, I put my theory to the test: Does anyone really notice if you repeat your clothes? If the answer ended up to be no, then I'd finally have a reason to kick my unhealthy habit of buying too many clothes for my own good. 
Nobody asked, but I went ahead and wore the same pieces of clothing from a capsule wardrobe for 2 weeks, in the name of a "social experiment".
What Is A Capsule Wardrobe Anyway?
Introducing: the Capsule Wardrobe. An extension of minimalist living, the capsule wardrobe is a collection of a few essential items of clothing that don't go out of fashion. The objective is to combine your basic staples and maximise the number of outfits you can piece together.
Essentially, it should save you time, take away the age-old "nothing to wear" dilemma and all in all, make life easier.
The idea of keeping things simple in the clothing department has been around for decades, with the term "capsule wardrobe" first coined in the 1970s by Susie Faux, the owner of a London boutique appropriately-named "Wardrobe".
However, with the impending climate crisis, there's no better time for us to play our part for the environment. Starting with the notion of a sustainable wardrobe, a small individual step can be as simple as reducing our consumption of clothes and making do with what we already have.
Now that we know the basics, how do we assemble a capsule wardrobe? Two words: YouTube it.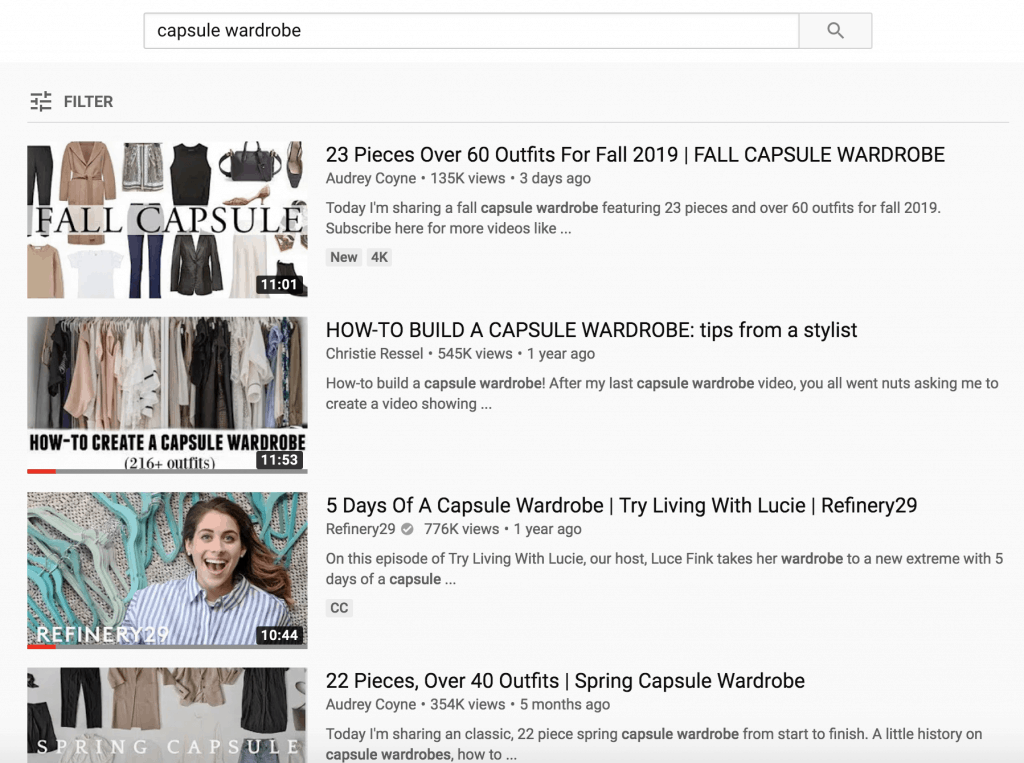 Fret not if you don't have the time — I'll break it down for you:
Make the pieces

functional

. The pieces you choose should work for your daily life, like being work-appropriate, or incorporate the parts of your life that requires more niche clothing like athleisure

Stick to

5 to 10

pieces (or more, if you're doing this long-term)

Kee

p to mainly staples

 – neutrals would be the easiest to work with, but if you're ea

sily bored…

Spice things up with one or two

statement or printed pieces

Go crazy on

accessories

like jewellery, scarves and shoes as you don't have to keep count on these pieces
While these tips serve as a guide to building a practical capsule wardrobe, always keep in mind that there is no secret formula or one-size-fits-all perfect combination. It's all about your lifestyle, your favourite pieces of clothing and your personal style. 
Putting My Money Where My Mouth Is
So with the help of fashion gurus across the Internet, I haphazardly gathered a pile of clothes for the next 2 weeks.
Presenting to you: Cheryl's Capsule Wardrobe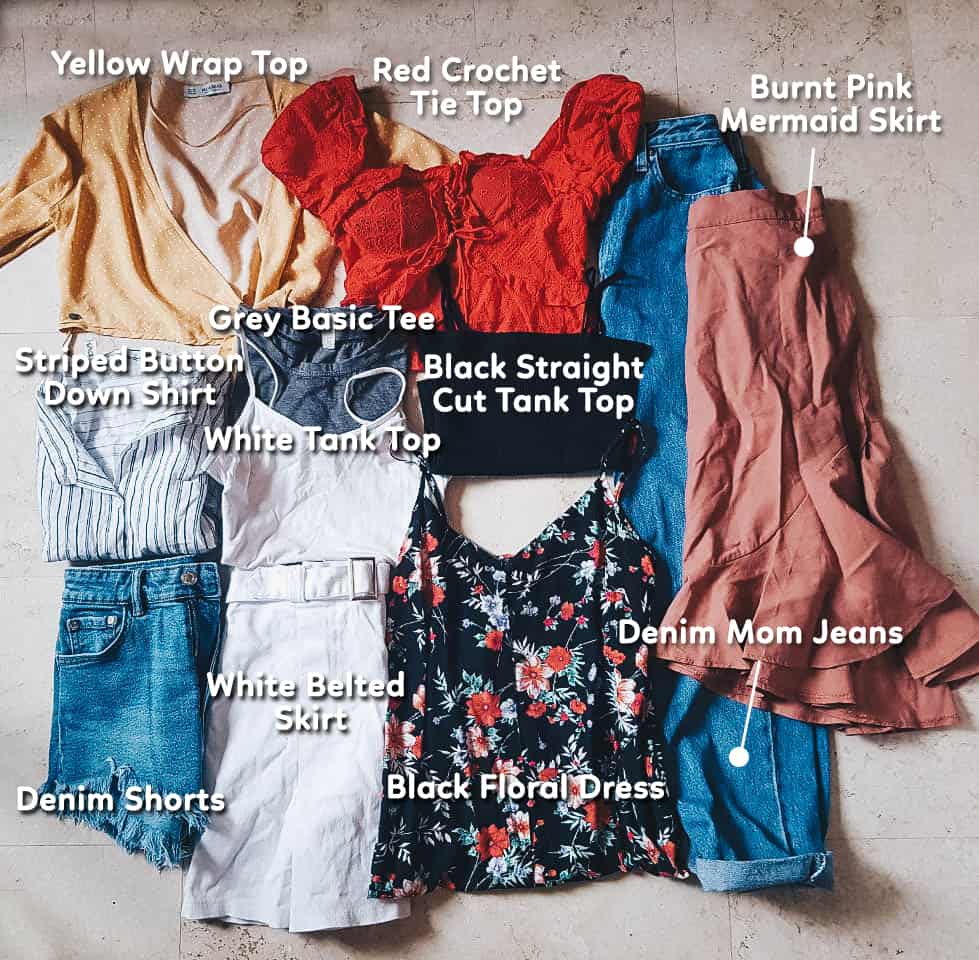 I know what you're thinking. 5 tops, 4 bottoms and 1 dress seem a tad overkill for 2 weeks. Evidently, I did not heed my own guidelines too well, but hey, we're all learning over here. 
My train of thought while picking this combination was:
Clothes that ranged from casual weekend wear to slightly dressier pieces (read: the pink skirt)

Most were in neutral colours that were easy to match, like white, black and denim, but also included pops of colour and prints

Convinced myself that the tops could be worn in different ways (which apparently is not the main point, as long as you maximise the outfits you can form with minimal clothing items. Still, it was fun to challenge myself!)
The fundamental idea of a capsule wardrobe is to mix and match what you have on hand, and that's exactly what I started with.
I alternated between the pieces so I didn't look too scrubby for work (I don't have a strict dress code at work, which definitely makes it easier to carry out this challenge), but kept laid back vibes when I wanted to dress down on weekends.
Time To Get Creative
Eventually, it got a little standard wearing the pieces on their own and I did some researching on how to switch things up. Here are two tips I played around with:
1. When It Comes to Layering, More is More
The trick to layering in Singapore? Thin pieces. I tried the Korean shirt-under-dress look for the first time, and really enjoyed how it made the spaghetti-strapped dress more conservative and casual.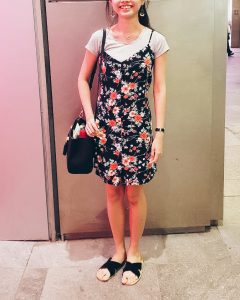 Next, I doubled up the wrap top as outerwear for an otherwise boring and basic outfit, riding on the wave of not revealing too much but not overheating. You could also use this trick for a button-down shirt.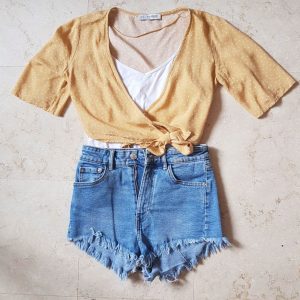 Lastly, I whipped out an age-old hack I liked to use since I was younger, tucking in the excess fabric of a dress into bottoms. Score for adding one more top, and endless more combinations!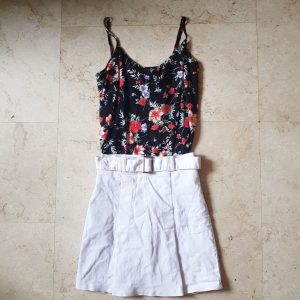 2. Think Out of the Box
To further expand your options, you should definitely explore counter-intuitive ways to how you usually would wear something. For example, I chanced upon this video that had a tutorial of converting a button-down shirt to an off-shoulder top. One out of numerous other ways (apparently) to do so, so feel free to get tying and adjusting.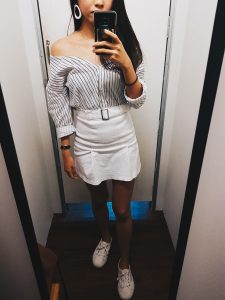 As much as possible, I tried to pair opposing fits, like a tight fitting top with a flared bottom, to create a balanced outfit that looked best to me. In order to make the most of what I had, I figured I could also create variations by knotting the plain t-shirt apart from wearing it normally.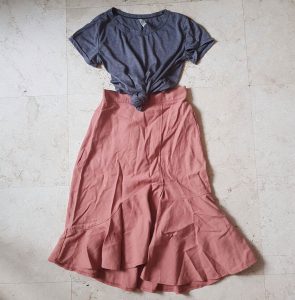 Final Thoughts
Two weeks passed, and I completed my unnecessary but interesting challenge.
To answer the million-dollar question: did anyone notice?
A big, fat, resounding no.
People I saw on the daily probably didn't notice since the statement pieces were spaced out. Wearing different tops with the same bottoms also gave an impression that it's a brand new outfit.
For the large part, no one really notices or thinks you skipped the laundry when you repeat your clothes. Nonetheless, if picking out what to wear brings you joy, go forth and plan a killer outfit.
Except it might be time to start by uncovering the long-forgotten gems in our closets, instead of always looking outwards to add to your collection. I know I definitely surprised myself by doing the former.
While I'm too vain to go on a full-time commitment to a capsule wardrobe, I now actively look at repurposing the items I already own. 
Are you an outfit repeater or an outfit rememberer? Regardless, I hope this makes you see your own wardrobe in a new light.