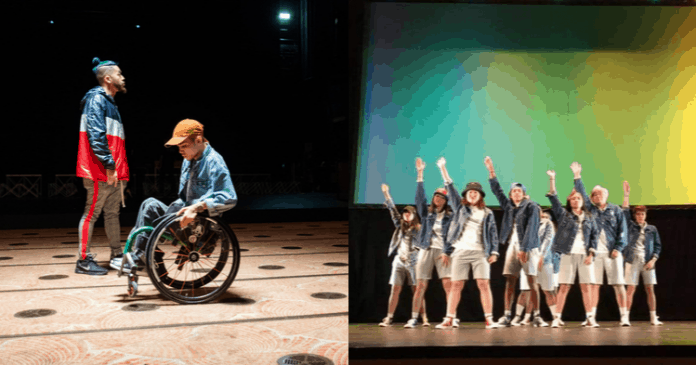 It takes courage to stand on stage, even if it's doing what you love. That is apparent for all performers, but more so for those who seemingly have an additional hurdle to cross before making their way into the limelight.
Despite the challenges, many differently-abled youths and young adults are flourishing in the local arts community. We spoke to two such individuals from different disciplines about expressing themselves through the arts and making their mark in the hearts of the audience.
A Voice For Change
If you caught this year's National Day Parade (NDP), the fourth act may have piqued your interest.
Not only was it the parade's first-ever rap-dedicated segment, on the platform was music producer and rapper, Sheikh Muhd Danial Bawthan, also known as Wheelsmith, who performed from his wheelchair to the whole country.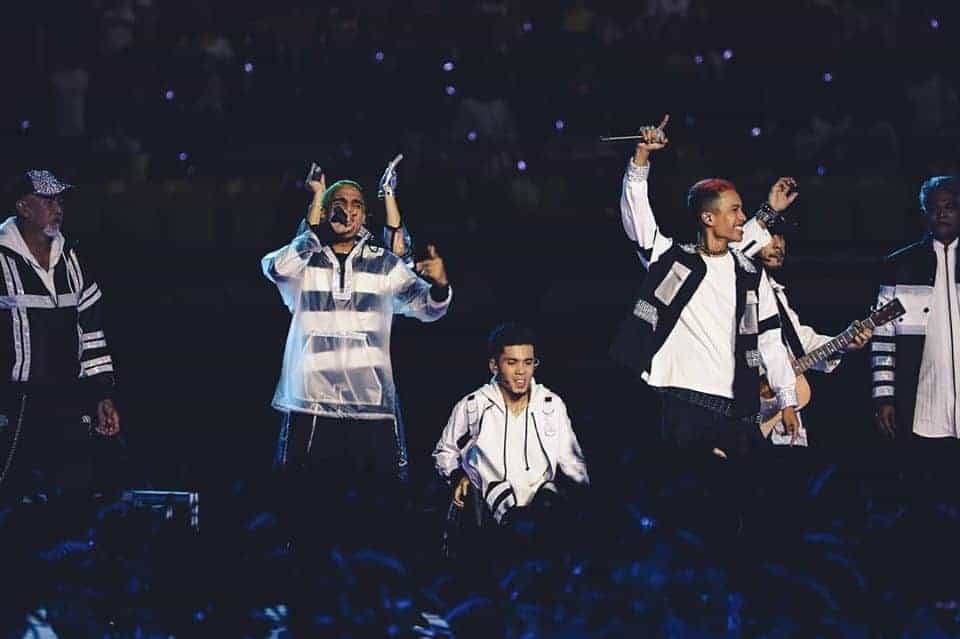 Diagnosed with muscular dystrophy at the age of four, the 25-year-old is no stranger to performing to vast audiences, having been featured in the President's Star Charity 2016, alongside other local celebrities. He was also in a music video for the National Council of Social Service's (NCSS) 'See The True Me' campaign for disability inclusion.
However, there's something different about performing for the nation's birthday.
"(The National Day Parade) is one gig I will never forget," Wheelsmith continues, "but beyond that, I think it showcases the fact that there are differently-abled musicians out there who are doing a lot."
The eldest of six, Wheelsmith is entirely self-taught. The rapper, who also plays wheelchair rugby for the national team and performs in theatre, credits his love for music as the push he needed to create his tunes.
"I love music too much to just listen and attend concerts," he says. "As a whole, I wanted more out of it, to satisfy my own desire."
Sparking A Difference In His Community
Of course, the struggles of a self-composting artist aren't lost on Wheelsmith.
"There's the proper way to record your vocals, mix your tracks and distribute them," he says, "but beyond producing, getting gigs and festivals, making good content and having more exposure is just as difficult."
However, he firmly believes that the pains of creating in Singapore's nascent music scene are shared by all artists, whether they be differently-abled or not – and in fact, the rapper says disabilities should not be holding people back from contributing to the arts.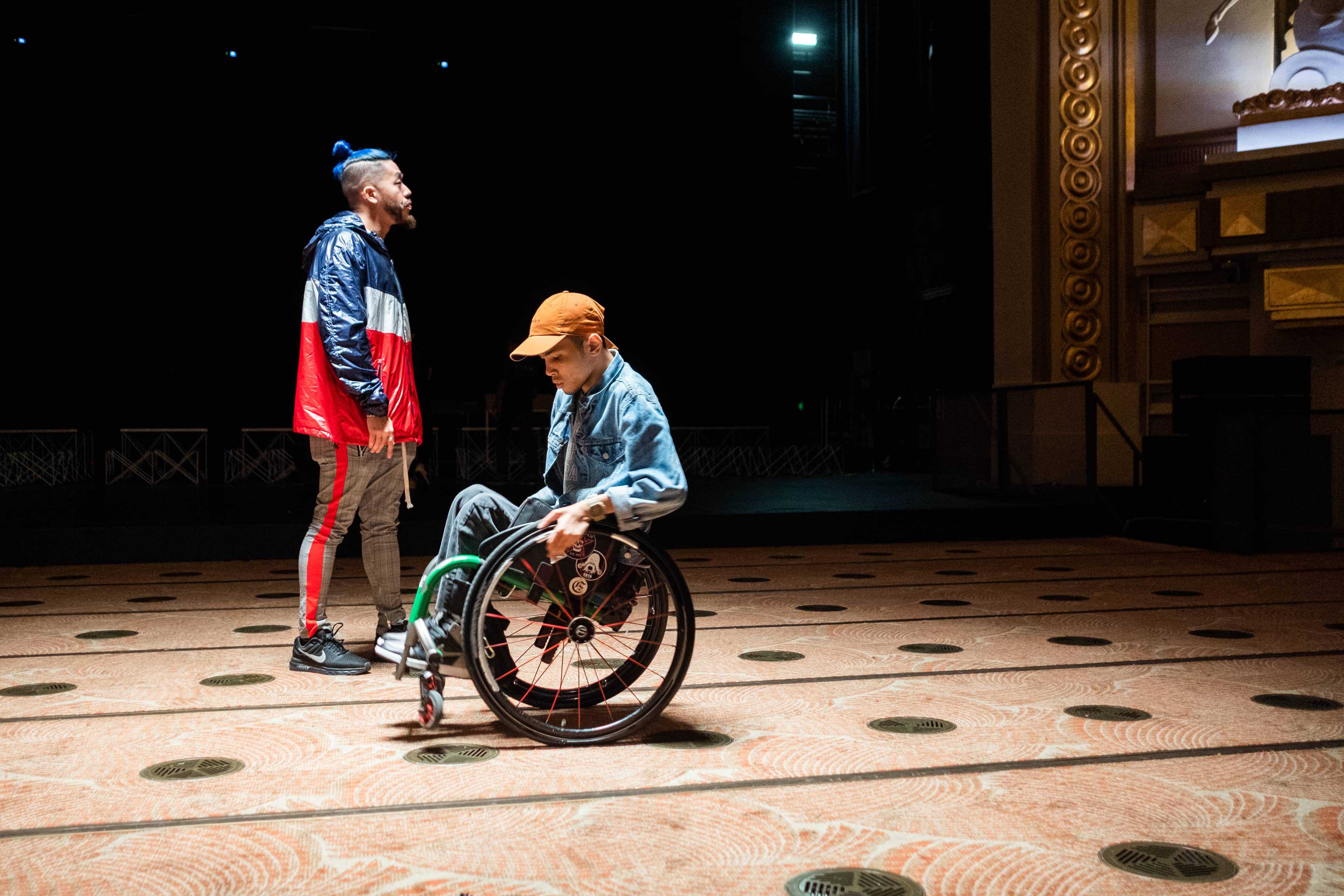 "I feel that the question should be whether those who are differently-abled are doing enough for the arts community," he says, "And my answer is, 'Maybe not.' Everyone is afraid."
That said, he hopes that by appearing on bigger stages, he can bolster those in his community to "pursue their ambitions".
"People often say, 'If there's a will, there's a way', but you don't always see it in action," he remarks. "But now, it has been backed up by someone in a wheelchair actually appearing in front of millions.
"Hopefully, this will spark a movement in my community or beyond to pick the arts up and bring it to a higher level."
And how should one start going about doing that? "Just be out there and get involved."
Letting Dreams Take Flight
As for Wheelsmith himself, he plans to keep climbing towards his dreams, regardless of whether he's able to continue performing or not – according to an interview with the Straits Times in August, there is a chance he may eventually lose his voice because of progressive muscle mass loss.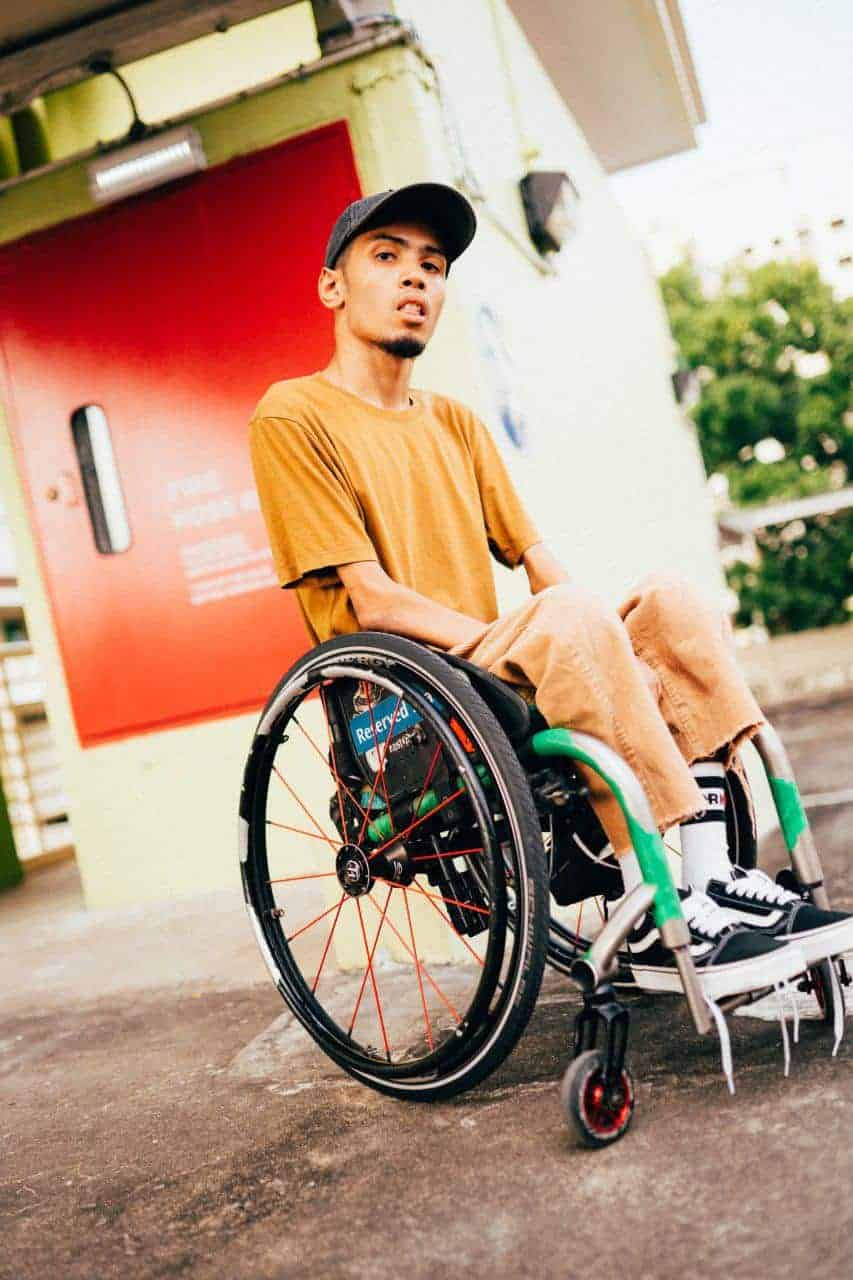 "If you love something so much, you'll find ways to be a part of it, even if it's not how you intended for it to be," he says, "I'll still be able to make beats and produce instrumentals for other artists out there."
"Before that, I hope I can bring my music to the international stage and more importantly, come up with a movement to empower people about being different-abled and pursuing what they love." He finishes.
Find out more about Wheelsmith's works here.
Redefining Dance
Wheelsmith is just one of such differently-abled young adults who have been making waves in the local arts scene.
In dance, you have Redeafination, which, as its name suggests, is Singapore's first deaf dance crew.
With a mix of both deaf and hearing dancers, the hip-hop centric group is among the pioneers in the scene looking to promote deaf awareness and nurture talents in their community, since its establishment in 2008.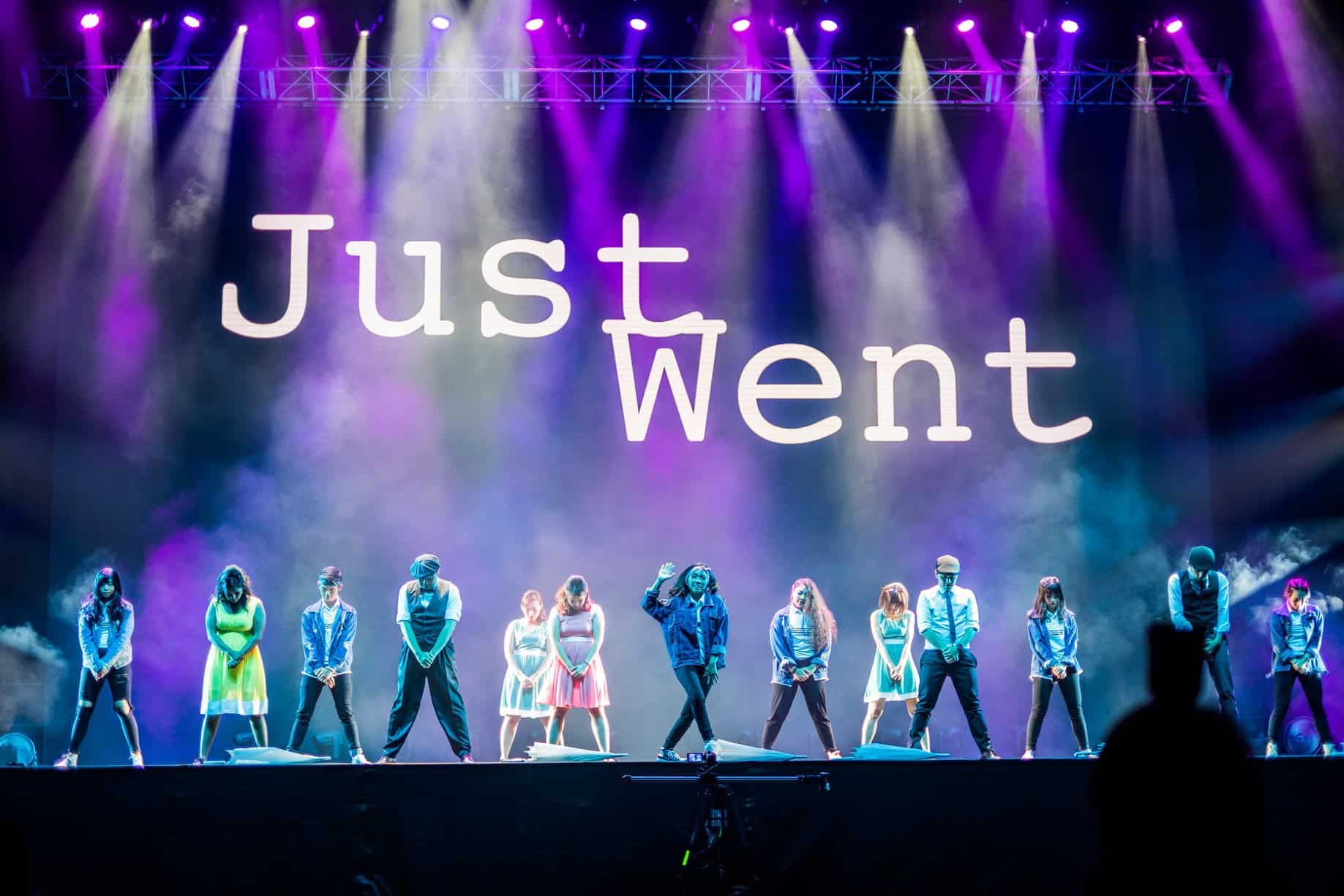 Patricia Merilo is one such dancer. Fitted with hearing aids at eight months old after she was found to have severe-to-profound hearing loss, the 22-year-old has been an integral part of Redeafination since 2013.
"I started dancing at the age of 10 as a hobby, but joined Redeafination because I wanted to experience dancing 'seriously' with other dancers, gain more knowledge in hip hop and other dance genres, and perform on stage," explains Merilo.
Dance has thus served as a form of escape for the university student, who is pursuing a degree in computer science.
"The opportunity to be able to pursue expression and beauty through movement and imagination has always made dancing a joy," she says. "It makes me feel like a better person and that I'm the same as everyone else."
How Music Moves
In Redeafination, the dance practice sessions are a little different from that of your average dance school. With a majority of the dancers having different levels of hearing, the troupe turns to more creative methods of counting beats and synchronising their moves.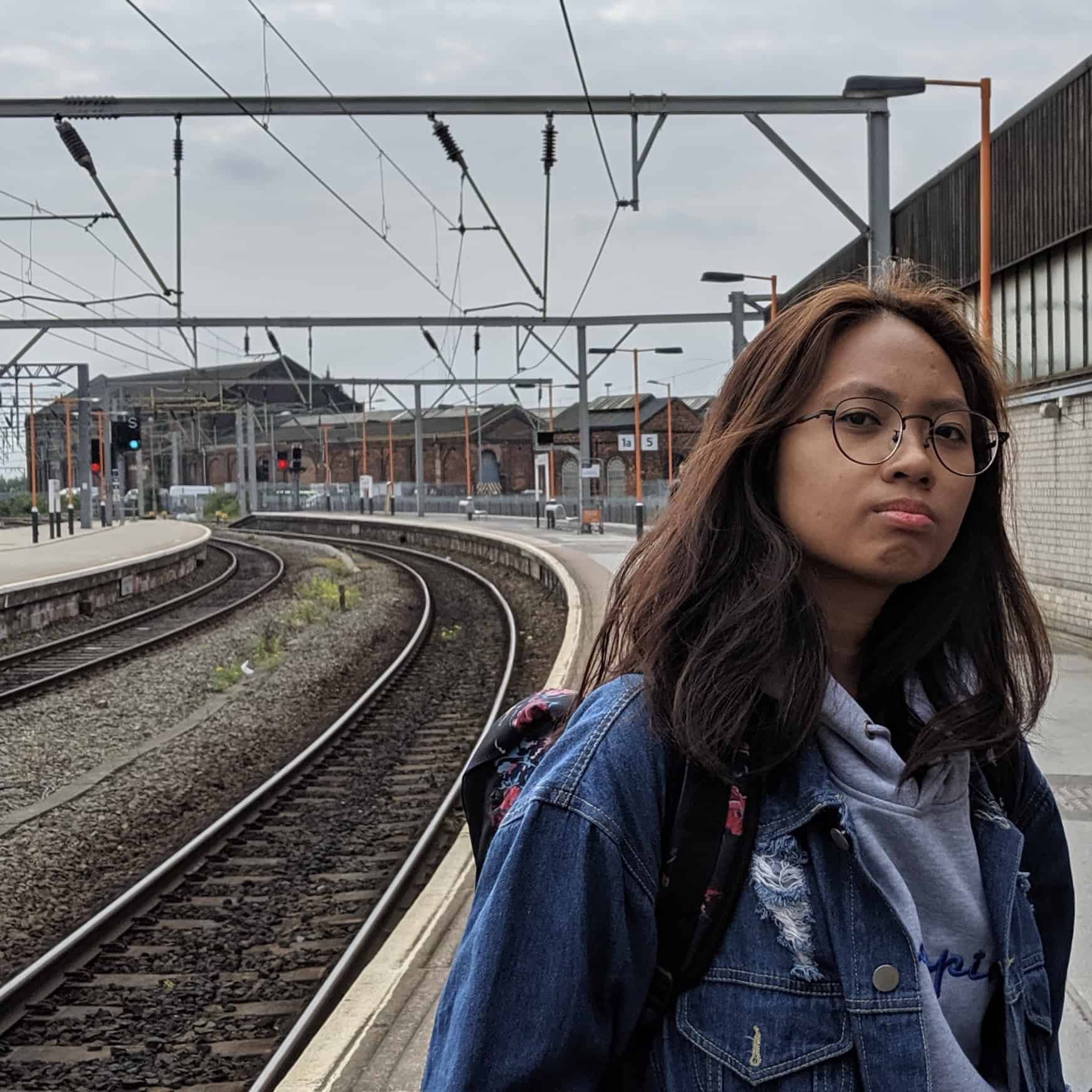 "We maximise the volume ensuring that all of us can hear or feel the vibrations through the studio floor," Merilo explains, "and rely on the clapping more as 5, 6, 7, 8 instead of counting out loud. We also tap on shoulders or use gestures to cue."
The crew is led by two choreographers who are also deaf, with practice sessions every Saturday.
The practice sessions increase in intensity leading to Redeafination's performances, which take place mainly at festivals both in Singapore and around the world.
The Very Special Arts Singapore, Purple Parade and True Colours Festival are three such local events celebrating the differently-abled which the crew of around 18 performs at regularly each year.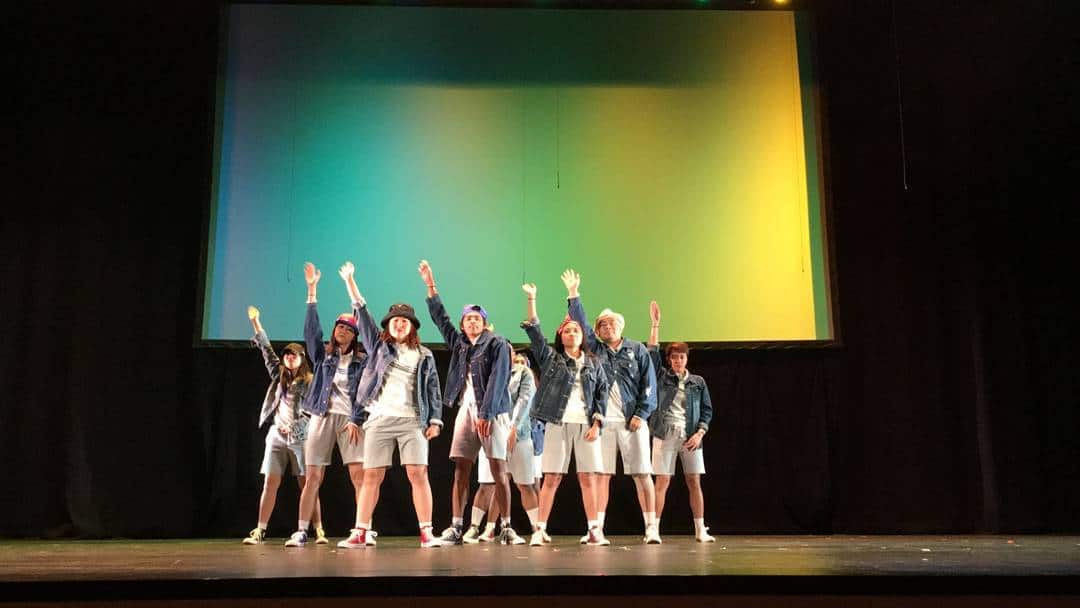 Merilo's most memorable events, however, have to be their overseas performances, where the troupe had the opportunity to travel to Europe for the deaf festivals.
"The Clin D'oeil Festival 2015 in France and Deaffest 2019 in the United Kingdom, where deaf talents from different nationalities performed together on one big stage, were both awesome unforgettable experiences," she recalls fondly.
Inspiring The Next Generation
Although they are very much a performance crew, Merilo explains that the crew's main purpose is to reach out to their fellow deaf community members through the arts – as stated on Redeafination's website, the crew believes that "there are many in the deaf community who dream of dancing but do not do so because of society's stereotypes or lack of exposure and opportunities to learn and explore dance".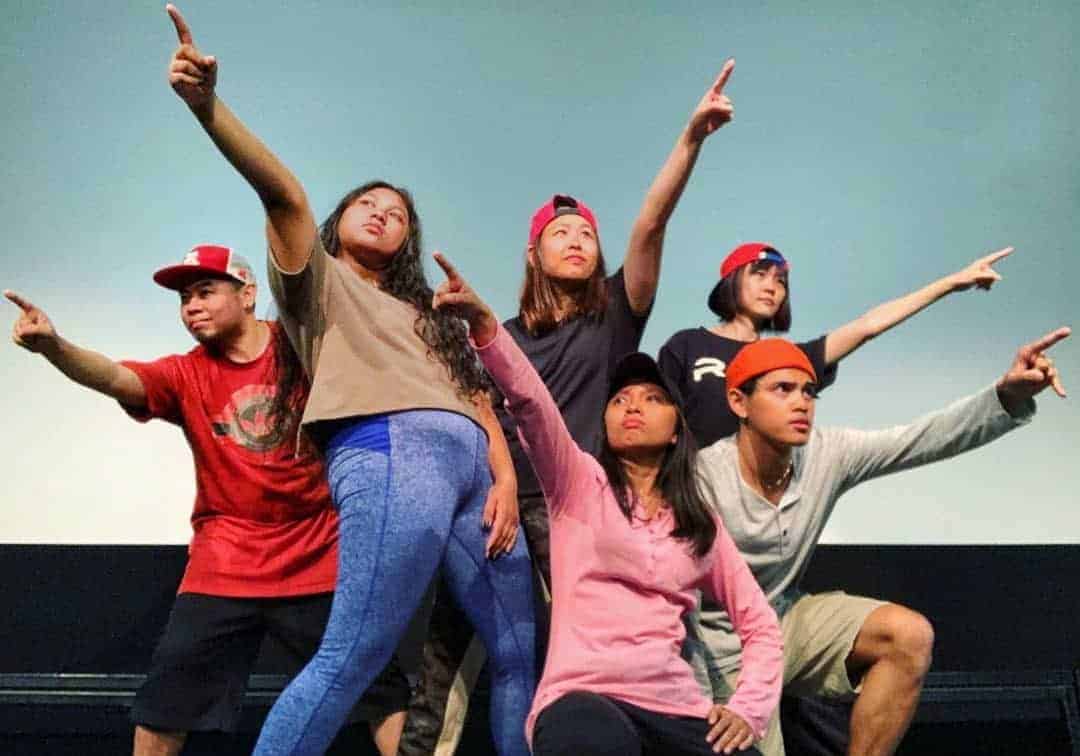 "Redeafination holds open dance workshops for the deaf community, as well as trial lessons to recruit those who are interested," she says, reiterating no dance experience is required for applicants as long as they have the interest.
"We hope to expand our crew and have new deaf individuals join us in the coming years," Merilo says, "and to have the younger generation eventually take over the group and continue the culture of deaf dance in Singapore".
Follow Redeafination's journey here.