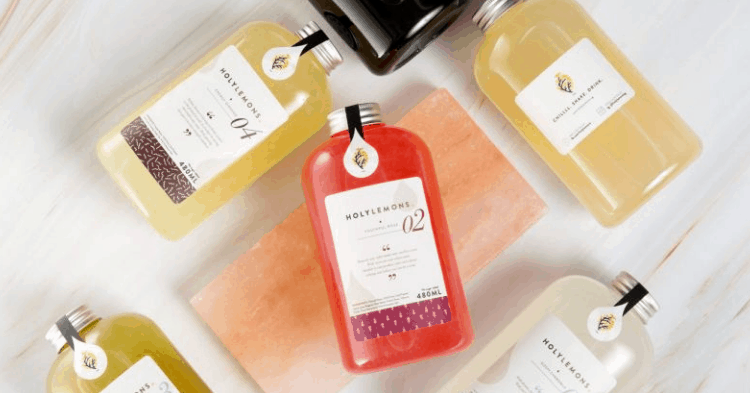 Detoxifying one's body, a long-running health fad from centuries ago, has stood the test of time and gained fans from the health-conscious community over the years. Now with a clean-eating modern society, it shows no signs of slowing down.
Till now, people are willing to go through lengths just to rid their systems of toxins – sweating it out in the sauna, enemas, juice-only diets, and foot patches that you leave on overnight.
Juice and water cleanses seem to be the most popular, with hundreds of home recipes within reach with just a click of the button and, if you're lazy, a myriad of brands selling their concoctions for a perfectly detoxed body.
Is Detoxification Worth It?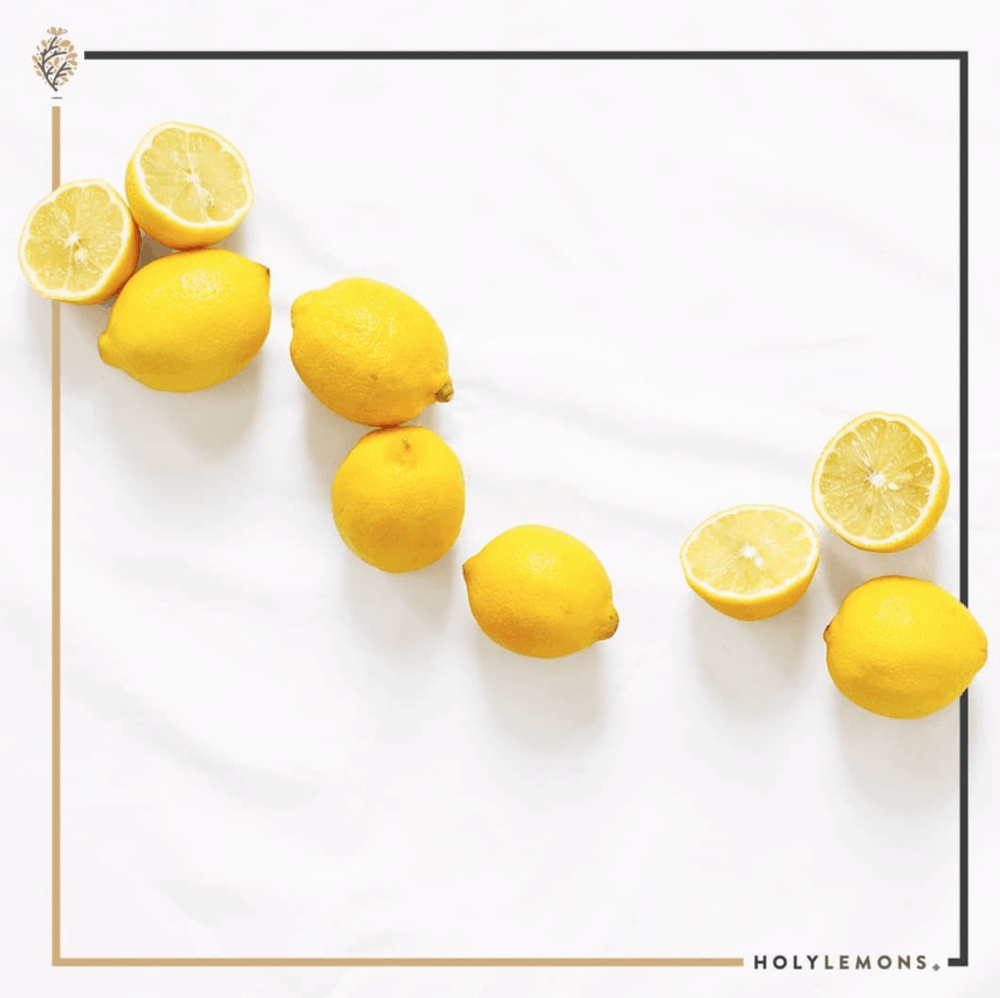 In my experience, detoxing isn't hard. All it takes is discipline, determination, a little bit of pain from the withdrawal of whatever you're trying to cleanse in the first place, some starvation, and my favourite part – tidbits of compliments from my friends.
In reality, detoxing your body could be a real agony, both physically and mentality. This is especially so if you're not allowing yourself to consume proper food. Nevermind the sweet drinks and the desserts, some detoxification procedures even include abstaining from solid sustenance – sounds torturous, doesn't it?
Which is why Holy Lemons, a local company that prides themselves in wholesome detoxification without interruptions to your lifestyle, came as a saviour to my friends and I. As their co-founder, Erinna Chng, tells me: "The beauty of our drinks is that there is no need to skip meals or fast, so one can continue their daily lifestyle as per normal."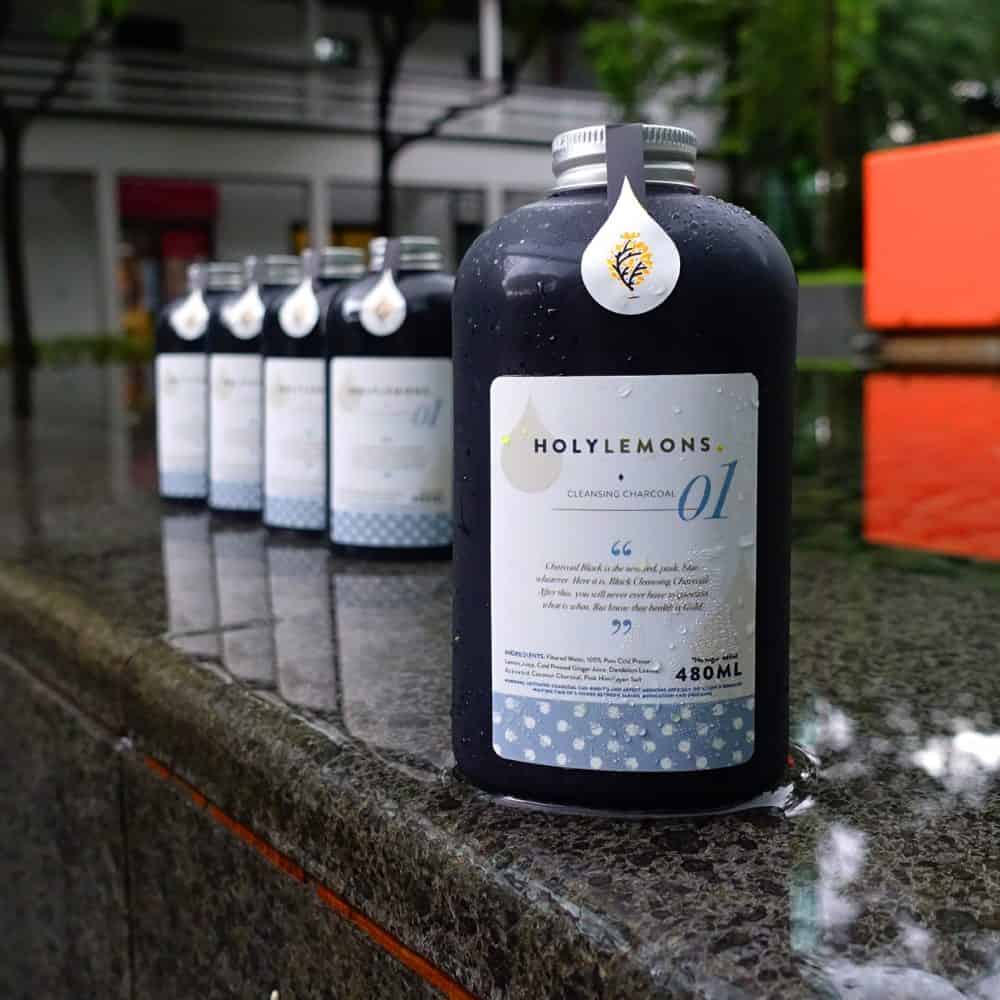 So unlike many detox products out there, you can go about your usual day while still getting the benefits of the cleanse.
How Do They Do It?
The answer to this lies in mixing pure ingredients together that tackle different benefits of detoxification. Through this, Holy Lemons is able to create a pleasant tasting drink that you can bring around every day.
The inspiration came while on a trip where Erinna had a taste of a detox drink she fancied. Once back in Singapore, her nimble fingers got to work. "I try to concoct food and drinks by myself at home" she says. This gives me a glimpse of Erinna's level of motivation. 
"So I gathered our team and here we are!" She continues.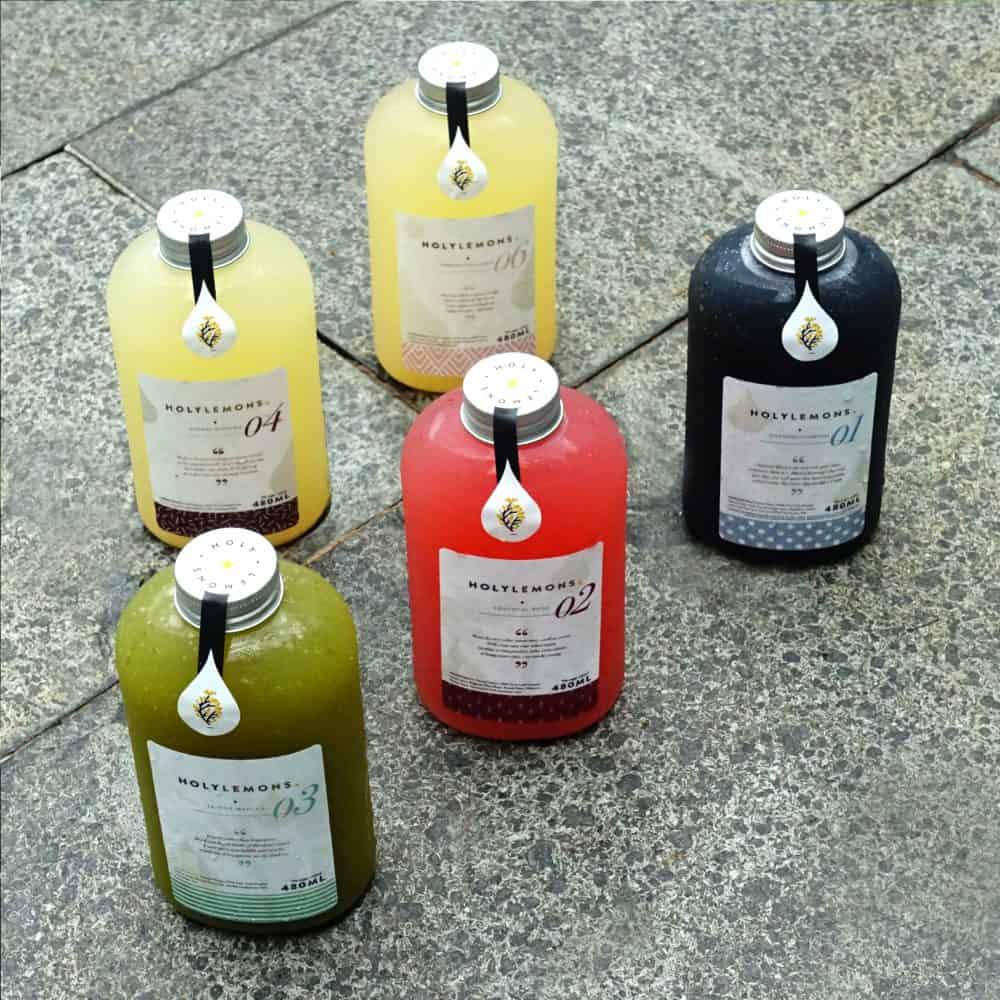 It is thoroughly encouraging to see driven individuals who make the conscious effort to chase after what they like and believe in – people just like Erinna and her team.
The Holy Lemons Team
If you head to their website, you'll see that they are passionate about what goes into their beverages. Only natural ingredients like lemons, matcha, activated charcoal, and dandelion leaves are used in their drinks.
"We R&D the drinks for about 4 months to ensure that the taste improves and also to have the effect we are aiming to achieve." Erinna tells me. 
After what I can only assume was a gruelling 4 months of taste refinement, the team formulated 6 flavours to push out to the market.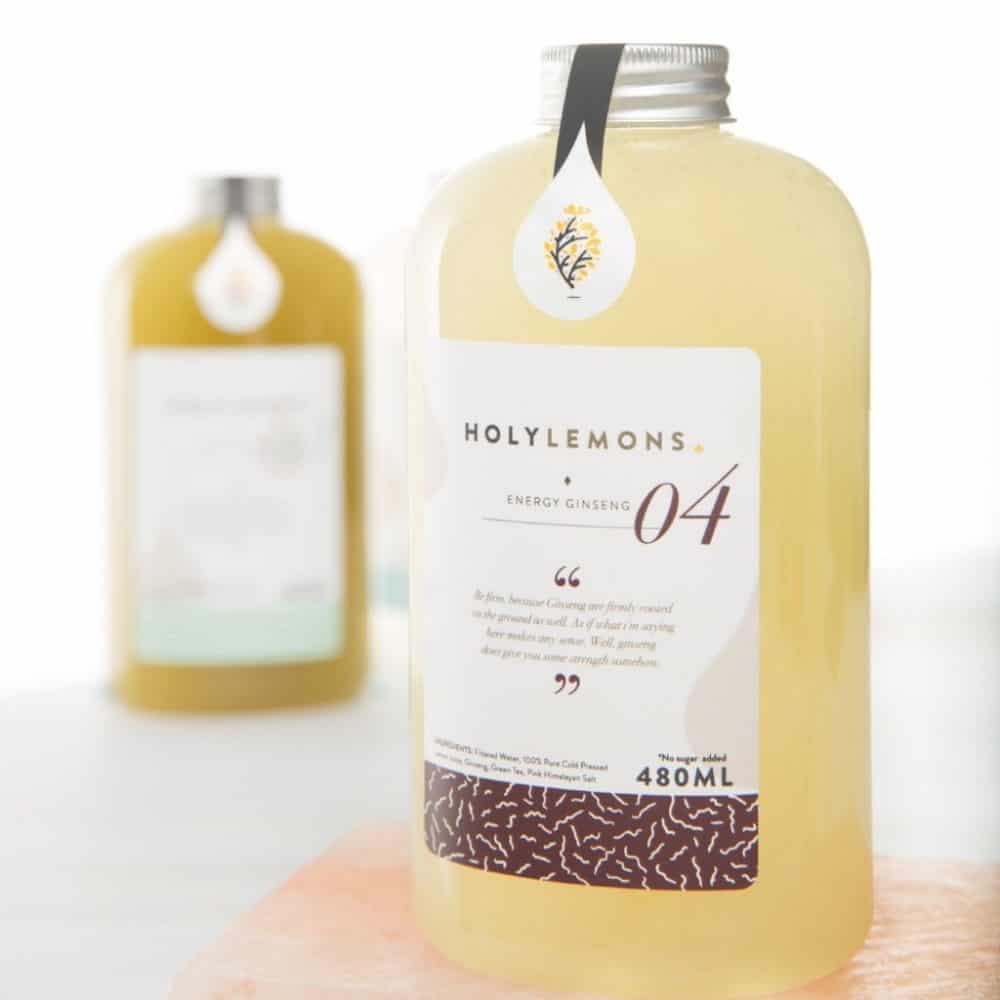 They are Cleansing Charcoal, Energy Ginseng, Firming Collagen, Skinny Matcha, Sleepy Chamomile and Youthful Rose.
These flavours are what Erinna describes as "not too sour and yet effective, with just the right amount of tanginess to it." 
Their main ingredient is 100% Cold Pressed Lemon Juice (hence "Holy Lemons"). Which came as a surprise to me as she was right: the drink has just the right amount of tanginess.
So, Do They Really Work?
"We do have a lot feedback from customers that it reduces their craving for sugar." Erinna comments.
This I can vouch for.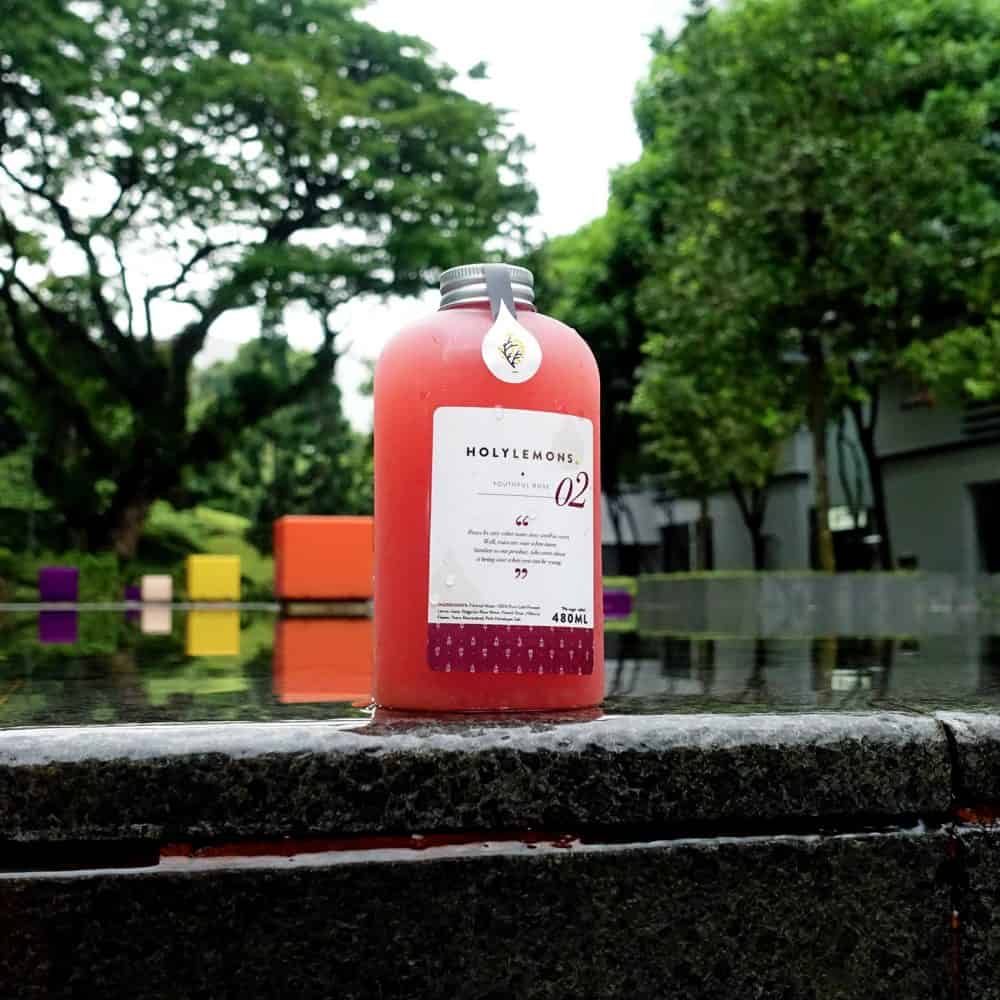 During my 6-day Cleansing Charcoal trial (that Erinna kindly sent me), I had no craving for my usual bubble tea fix. I also felt notably alert throughout the day – it was like my body had forgotten what food coma was after a carb-heavy lunch. 
"Usually no diarrhoea is expected as the cleanse is very natural and gentle." Erinna claims.
Again, this I can vouch for. While, I visited the bathroom more frequently, my bowel movements became effortless.
Which Variant Does The Holy Lemons Team Recommend?
"Cleansing Charcoal!" Was a resounding choice.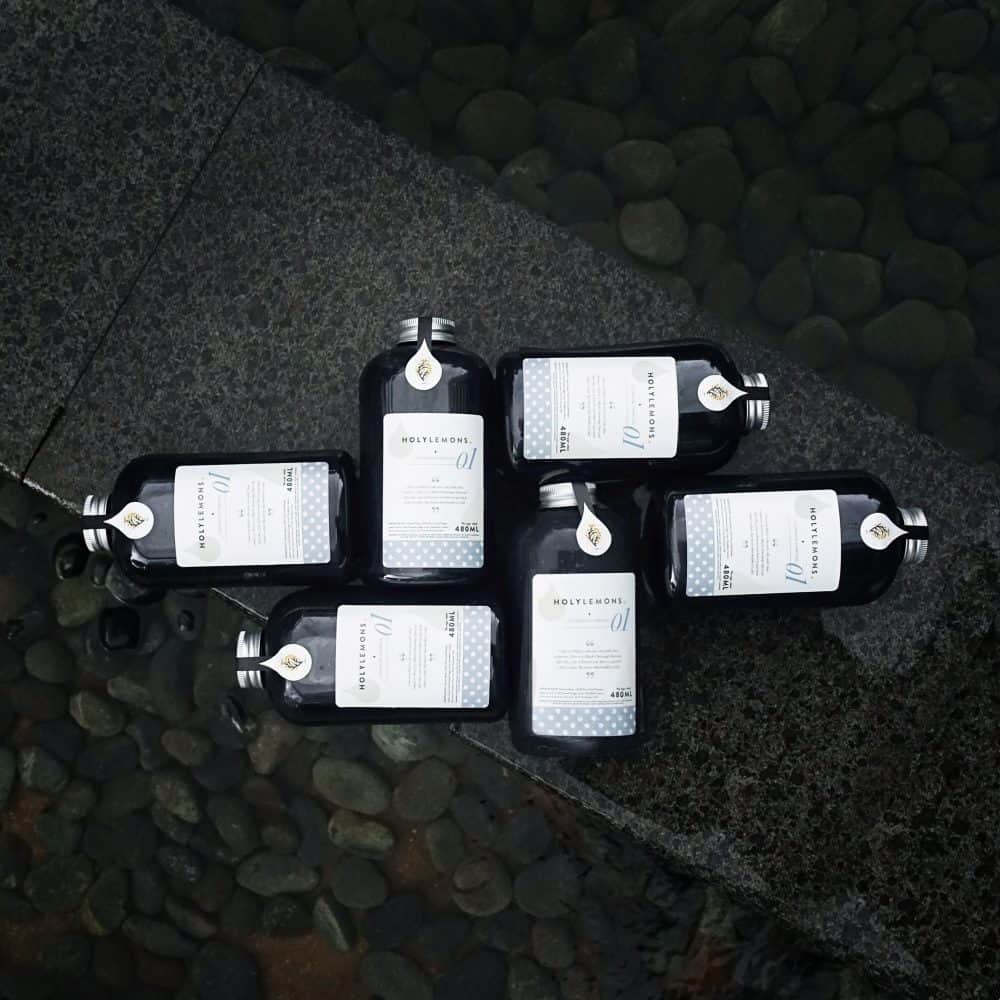 "Besides being our signature drink, we usually recommend beginners to start with Cleansing Charcoal as we've added coconut husk activated charcoal that helps to enhance detox" meaning that it rids your liver and kidneys of toxins and impurities.
Once you have gone through the fundamental Cleansing Charcoal, the Holy Lemons team affirms that your body will then be better able to absorb other benefits.
As mentioned before, since the birth of their products stem from 4 months of R&D, the team can also expertly advise you to consume 1 bottle daily for 6 days to see the effects of detoxing. This is why their variants are all sold in half a dozen, delivered to your doorstep in a Holy Lemons cooler bag.
They Are Just Getting Started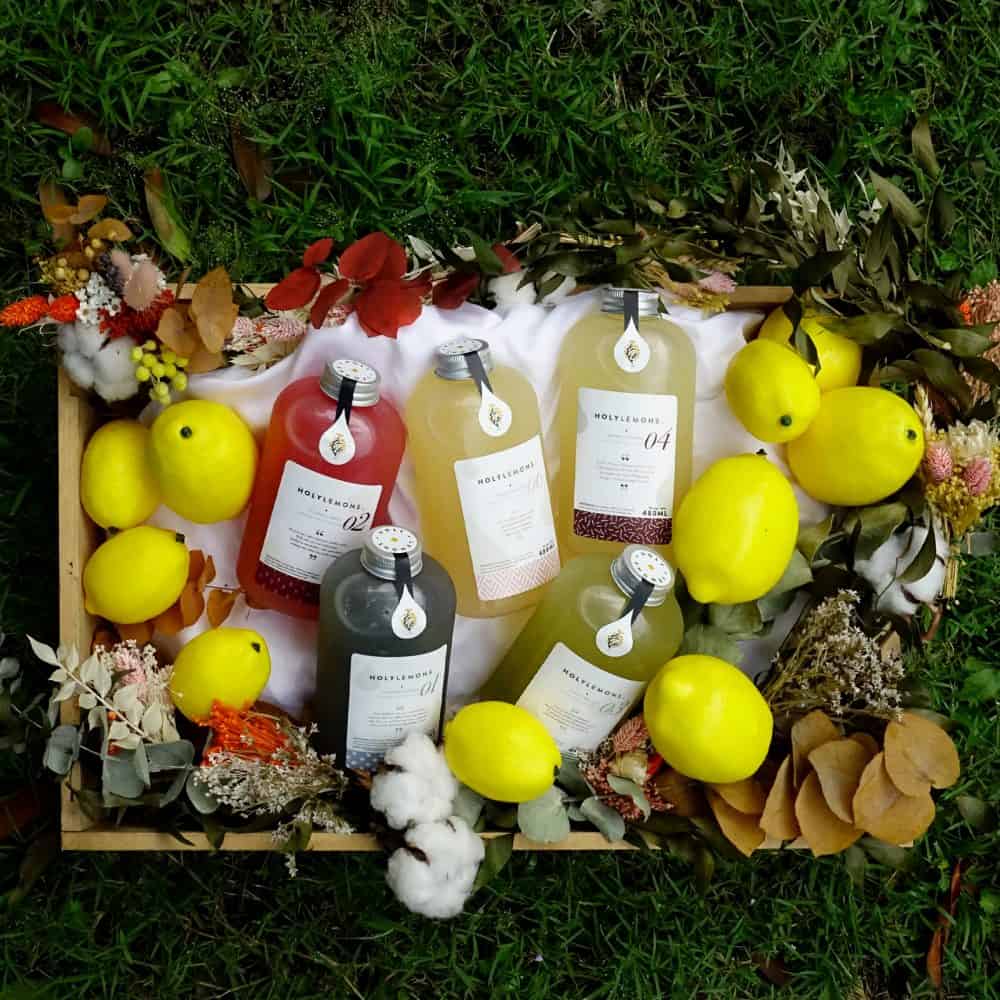 "We plan to have a drink bar to offer non-sweetened yet refreshing alternatives for consumers to quench their thirst while shopping, of course using lemon as a base." Erinna informs me of the team's next step.
They also intend to expand to other parts of Asia eventually.
If you feel like you're in need of a detox pronto, Holy Lemons may just be the thing for you.
Check them out here.