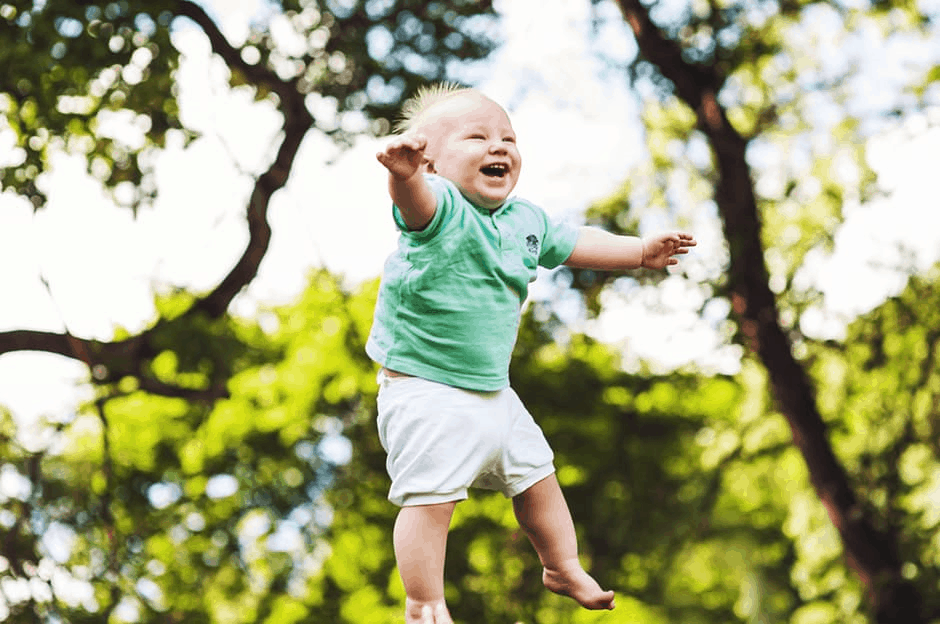 Parenting is hard enough.
Parenthood is a blessing. But there's no denying being a new parent is not easy. Not only do you have to care for a newborn, you have to juggle work life and house chores. And let's not talk about sleepless nights.
So as a new parent, you really do need all the help you can get. Now that we're living in an era of technology, there are a lot of gadgets out there that promises to make your life a little easier.
However, you can't find most of them in Singapore, and even on Amazon, only a handful can be shipped to us. Here are 5 gadgets you can get.
Babies are such fragile creatures and susceptible to fevers. So it's important to regularly monitor their temperature, even in the middle of the night. But you risk waking your baby up and you might have to deal with him wailing his heart out.
Temptraq helps you monitor your baby's temperature and give you a peace of mind.
It's a wearable smart monitoring patch which you place under your baby's arm. Temptraq continuously senses and records your baby's temperature, and the information is sent to your smartphone.
Since pacifiers and thermometers are made for the mouth, it makes sense to combine them in a hybrid product, right?
Which is what the good people at Summer Infant did. A cheaper alternative to Temptraq and less tech-y, this is a simple way to monitor your baby's temperature at a glance.
Even at night, you can see the reading with the pacifier's Fever Alert® glow feature (red if your baby's having fever, green if things are okay).
The world's first self-heating feeding bottle makes your life easier when you're out and about with the little one.
It's hard to keep milk warm over extended period of time, even in a warmer bag. Iiamo Go makes it easy for you to have warm milk for your baby anytime, anywhere. It uses a disposable heating cartridge called Iiamo Warm, which consists of dried salt and water.
However, the downside is you can only use this cartridge once, so you have to stock up on them. Iiamo Go claims it's more efficient and cost-saving than a rechargeable one. Besides, the cartridge is made from polypropylene, an environmentally-friendly plastic material that only leaves behind CO2 and water after combustion.
Watch the video to see how Iiamo Go works.
Instead of buying pureed baby food, why not make them yourself? You get to choose the vegetables and fruits you want to use and you know it's going to be 100% organic – no preservative and hard-to-pronounce additives.
Beaba Babycook is a simple-to-use steamer and food processor. All you need to do is steam the vegetables or fruits, then add in the blades and puree it with the juice collected.
Watch the demo below.
This portable color-changing nightlight would bring more fun to your child when he's a little bigger but you can still get this to keep your baby company.
The low-energy LED nightlight has removable Glo balls which does not get warm or break, and glows for up to 30 minutes after they are removed from the base. You can tuck them with your child and the fading glow will help him fall asleep better.