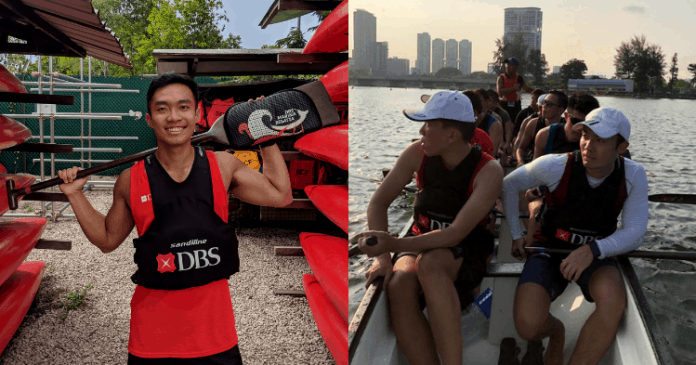 Your adrenaline is pumping and your guards are up. Beads of perspiration fall to the ground. You look over at your teammate, and in the next second you receive the ball he passes over – but then you hear a "pop". You realise you've landed awkwardly, and your knee is in immense pain.
Over the next few months, it's as though you've become a child again. Your feet struggle to hold your weight up, and you have to teach your body how to put one foot in front of another to walk.
While the above scenario sounds like a nightmare for many, it was Gerald's reality.
Gerald, a Graduate Associate in DBS, is currently a Data Translator in the Analytics Centre of Excellence.
A former student of Raffles Institution, he saw elite athletes from various sports in school.
"They carried themselves differently – I think one great benefit of sports is that it instils discipline, poise and character into people. That made me want to become a sportsman and excel in a sport of my own."
Falling In Love With Sports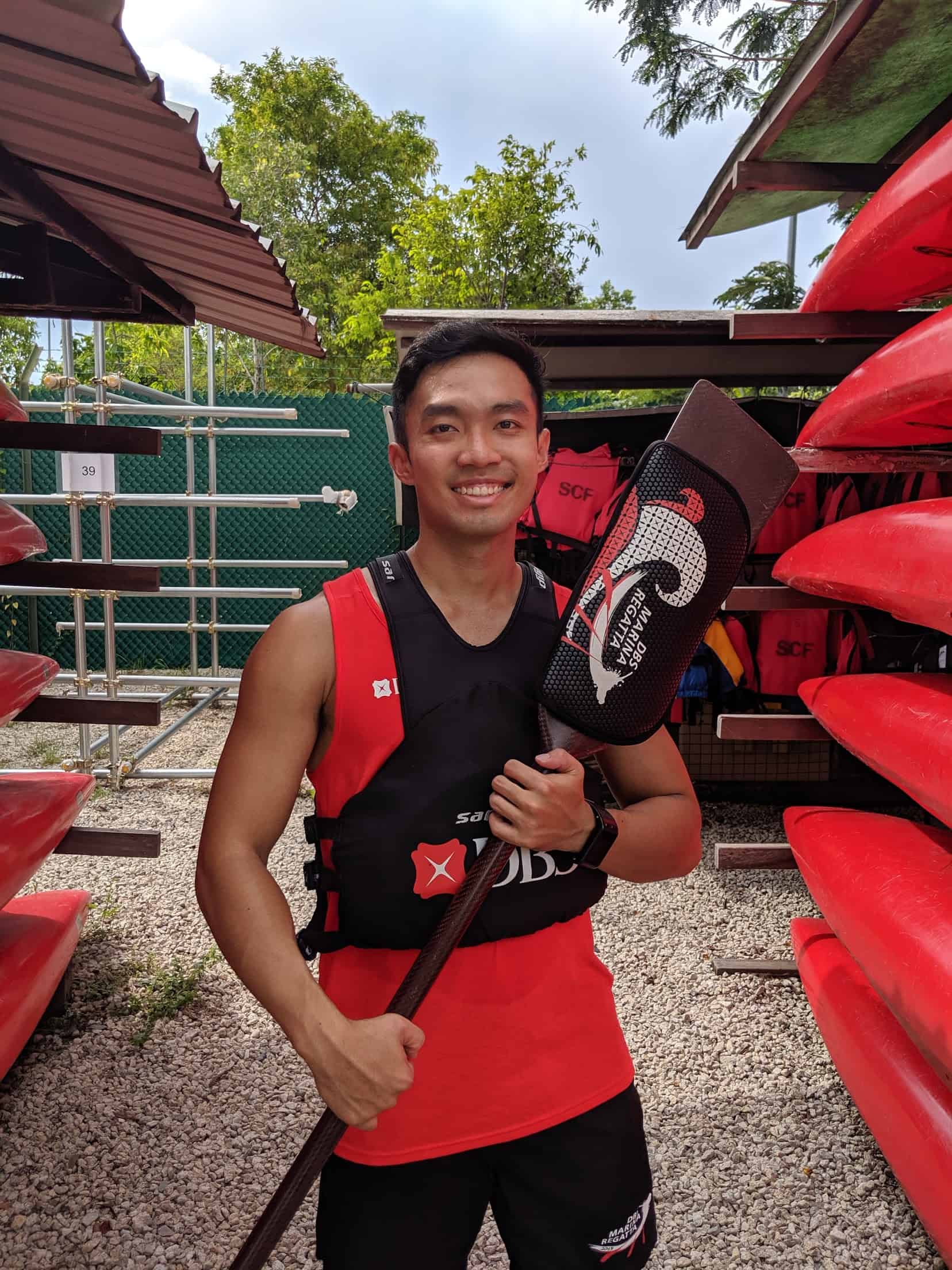 He joined a number of adventure races while he was in a uniformed group, and took up canoeing when he was in Junior College.
"That was where I picked up sports proper, and trained hard with a bunch of great team mates. The sport holds a special place in my heart simply because we forged really close bonds through all that tough training."
Since then, Gerald has tried his hand in a variety of sports. Even so, he considers the ones that he's most involved in to be basketball, tchoukball, and now dragonboat, which he started training for approximately ten months ago.
Gerald picked up tchoukball in University by chance but fell in love with the sport and became passionate about it – eventually helming the team as captain.
"We were a really young team and had to grow from very little, but managed to claim our first gold medal in the Singapore Uni Games in 2015. That was really significant to me."
He adds that while tchoukball is still a growing sport,  it's heartening to see the local tchoukball scene growing every year.
A Bad Landing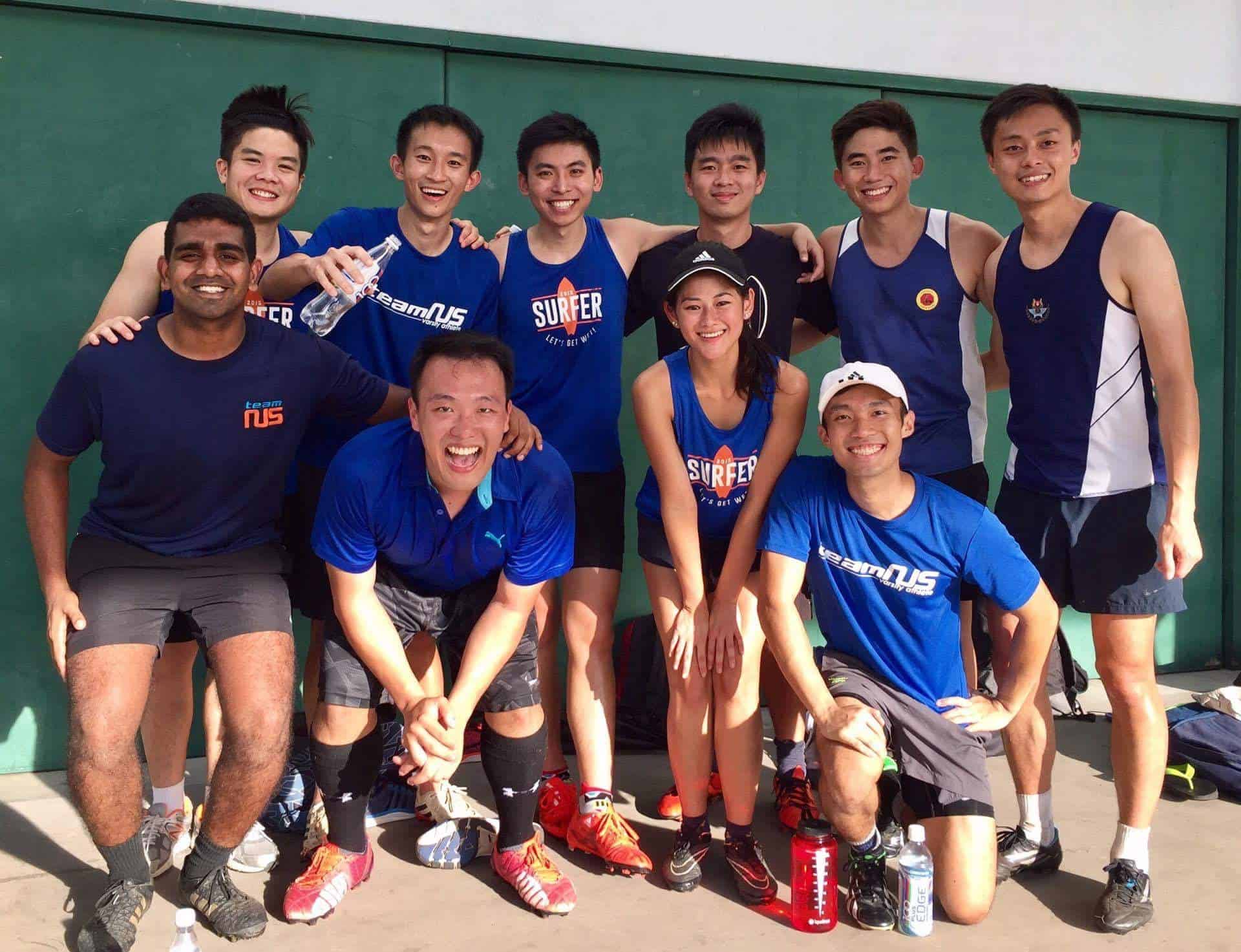 However, it was during a friendly game of touch rugby that Gerald sustained injuries. At that point, he had been playing it recreationally almost every weekend. He had landed awkwardly after catching a bad pass, and his knee caved.
"I felt a loud pop and knew immediately that something was wrong."
Gerald was left with complete tears of both his left Anterior Cruciate Ligament (ACL) and meniscus. He had an ACL reconstruction surgery where they rebuilt his ACL using a graft from his hamstring.
"It's quite a common injury in today's sports scene – but nevertheless one that is very painful to recover from."
This was how Gerald spent a year in rehabilitation and physiotherapy at NUH going through basic movements like walking, going up and down staircases – rebuilding the strength and muscle memory in the injured leg.
"It was tough to think that just weeks before I was running and jumping and functioning at such a high level, yet here I was, unable to even walk properly."
Going Strong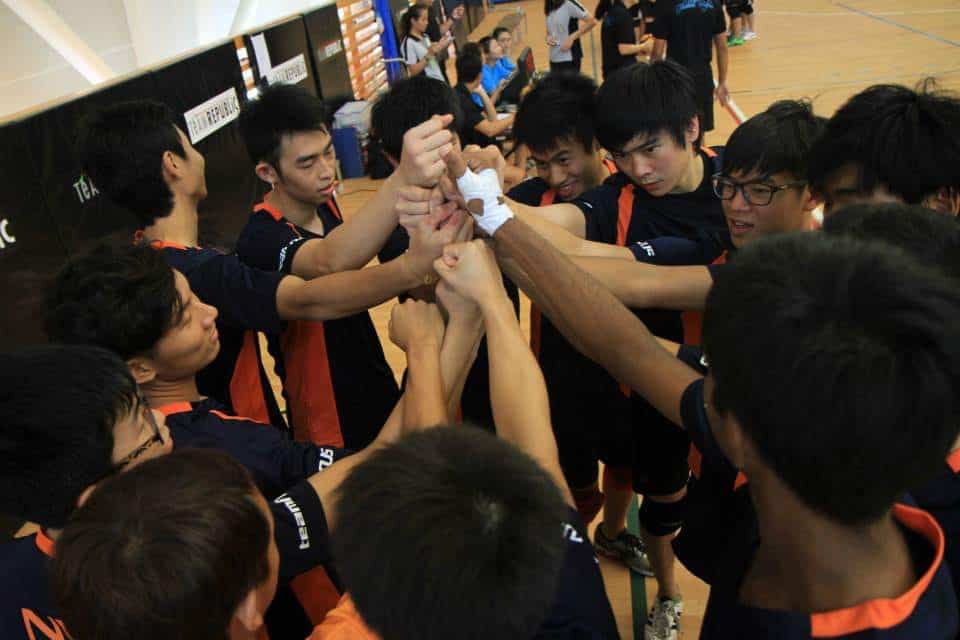 He admits that the first 3 months were especially bleak, as the weekly progress was rather minute, and he started having doubts about being able to perform like he used to again.
A huge part of his identity and personality was shaped by sports then, which meant that he was left feeling lost when he couldn't do the things he was most passionate about.
On top of all these, it was only recently that he transitioned to working life after graduation. This meant that there were many things he wanted to do but couldn't.
"It deeply affected my disposition and outlook, but thankfully my friends and loved ones never stopped encouraging me and giving me the support I greatly needed."
After the third month, Gerald's progress started accelerating and he went to the gym multiple times a week to work on getting back his strength and psychomotor skills.
Finding Inspiration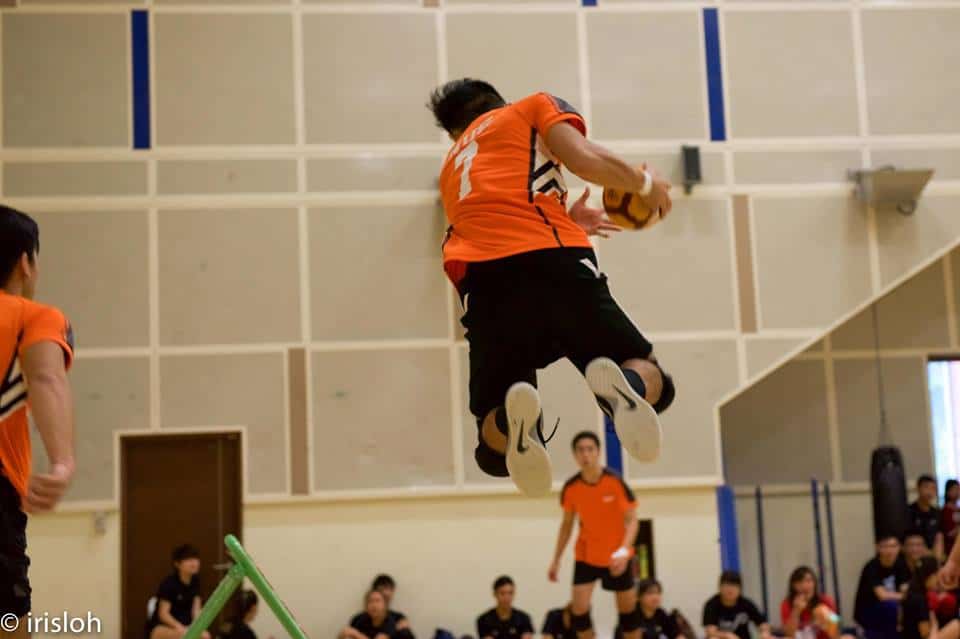 While many of us have different inspirations that we look up to, Gerald reveals that he has always rooted for the underdog.
A basketball fan, he has always been inspired by NBA star Derrick Rose.
"He was fast, strong, skilled – the youngest MVP in league history. He later suffered career-changing knee injuries, and the tenacity in his comeback journey was so inspiring to watch."
"This year he posted one of the best games in his career, and it was such a special moment. I had goosebumps just watching the game!"
He adds that it's also not difficult to find inspiration around him.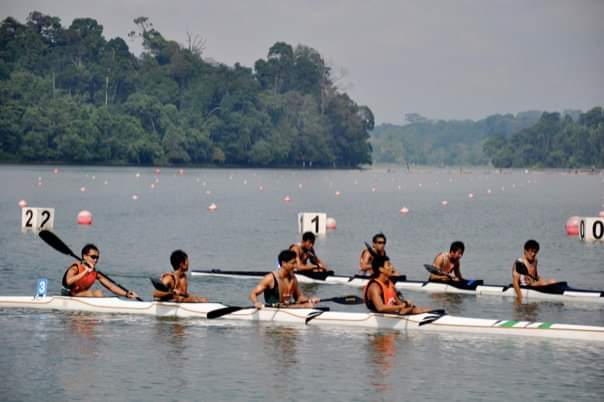 He names his senior captain in canoeing as one – he was a victim of a horrible crime and lost a significant part of his hand, but bounced back from this setback and rowed for Singapore in the Paracanoe World Championships.
"That sheer strength of will is something that I believe differentiates an elite athlete from an average one."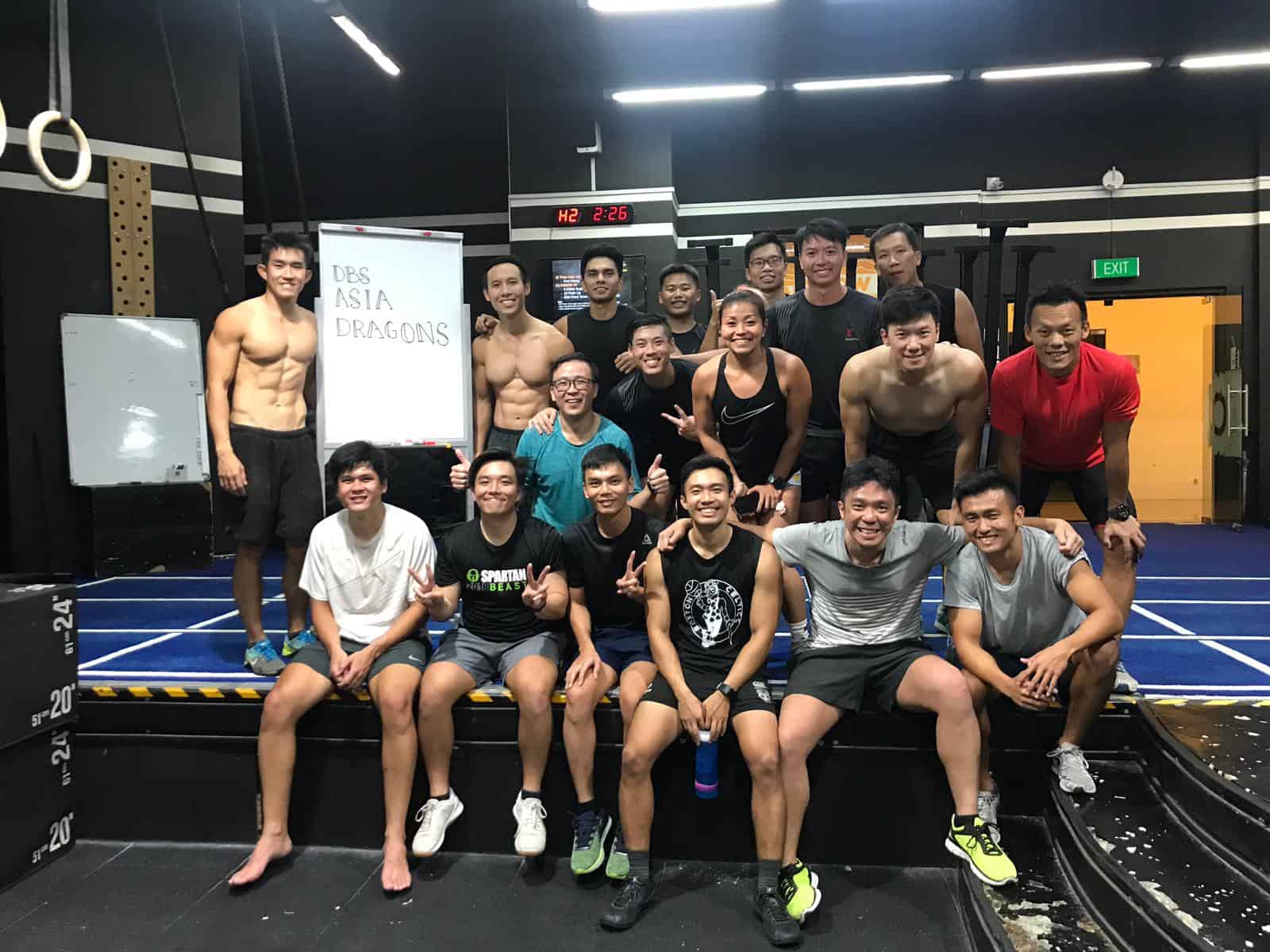 Gerald adds that his team mates in the DBS Asia Dragons also inspire him immensely, including captain Kenneth who constantly amazes the team with his intense fitness regime.
"I also have a team mate, Jeffrey, who is over 40 years of age and has 5 kids, but is fitter than and can outrun most people my age. I respect their discipline to upkeep such active lifestyles especially given the pressures and busy work schedules that come with working in a bank."
Setting His Goals
Ever since Gerald's knee recovered enough to return to sports, he has been easing back into it by joining his friends at weekly recreational basketball sessions.
He also decided to return to a team sport again as the camaraderie pushes him to train hard, which led him to join the DBS Asia Dragons, given that he had some rowing background and enjoys water sports.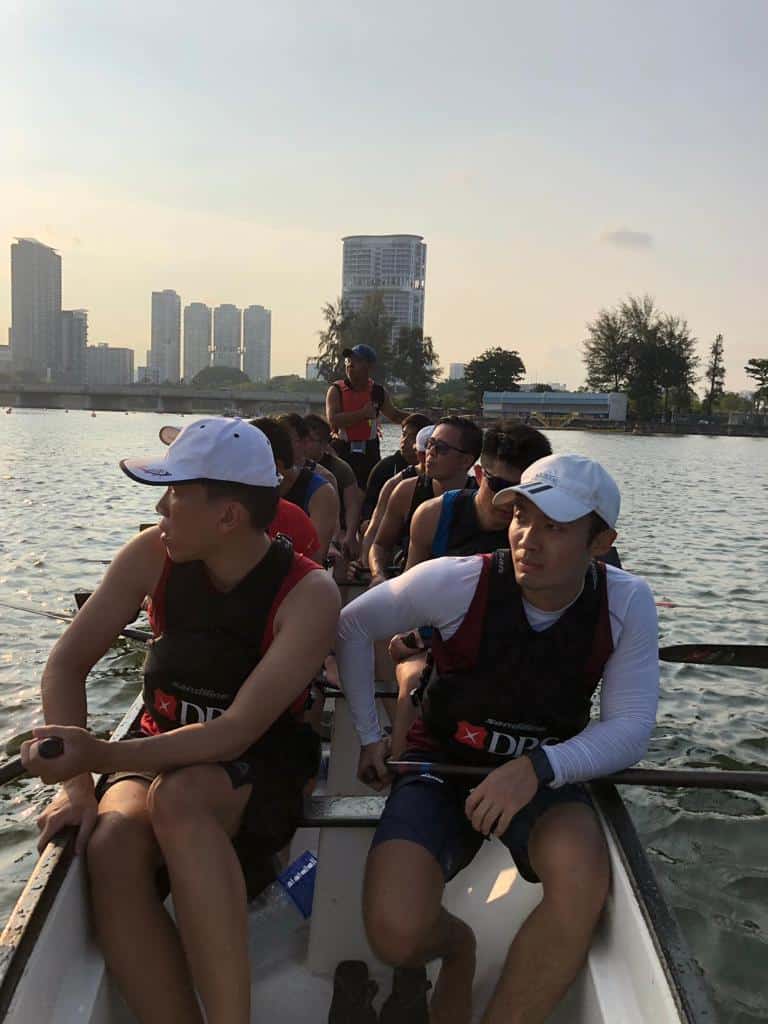 Gerald admits that he was initially clueless about what rowing for a corporate team would be like – he thought that it would not be as demanding given that working adults had less time to commit to trainings.
"But I was soon proven wrong – my weekends became filled with trainings and every week got more and more intense."
Even so, training together reminds him of why he loves team sports and what a group of like-minded individuals can achieve together. "If you want to go fast, go alone. If you want to go far, go together".
Gerald and his team have been training hard with their eyes set on the prize – to win in their category, with as many of our boats finishing on the podium as possible.
"Personally, it's my rookie season and I want to finish the races in the best way I can – I may not be the most experienced but the encouragement and guidance my team mates have given me has been nothing short of amazing."
DBS Marina Regatta
The DBS Marina Regatta is back this year from 31 May to 2 June with Asia's most thrilling dragon boat competition at Singapore's Biggest BayFest!
Other than its signature dragon boat competition, the DBS Marina Regatta offers activities and experiences for all ages, both on land and water.
Take part in the Race Against Time and find out how you can play your part for a more sustainable future through the immersive and interactive experiences.
To find out more, click here.