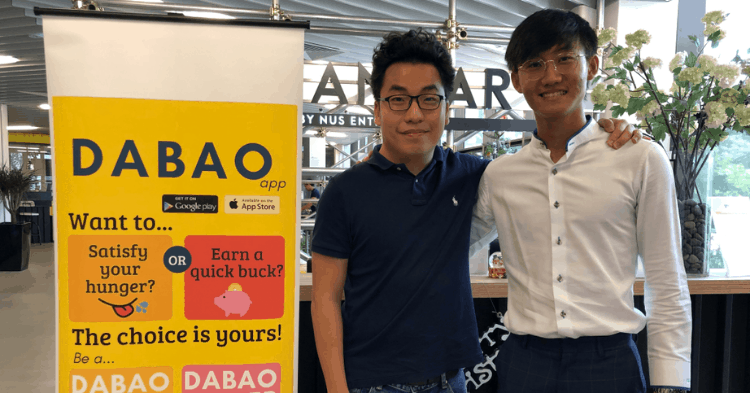 A week before my examinations began, a friend sent a link to the Telegram chat group of a new mobile application, DABAO. Curious, I tapped on the bright yellow icon, and couldn't help but giggle when I read the last line of the group's pinned message:
"Hungry already? DABAO me please!"
What is DABAO?
DABAO is a peer-to-peer food delivery application that has emerged as part of the plethora of delivery services available. It was co-founded by final-year NUS undergraduates Jax Liu and Zac Chan, as well as recent NUS graduate Tham Xiang Sheng, earlier this year.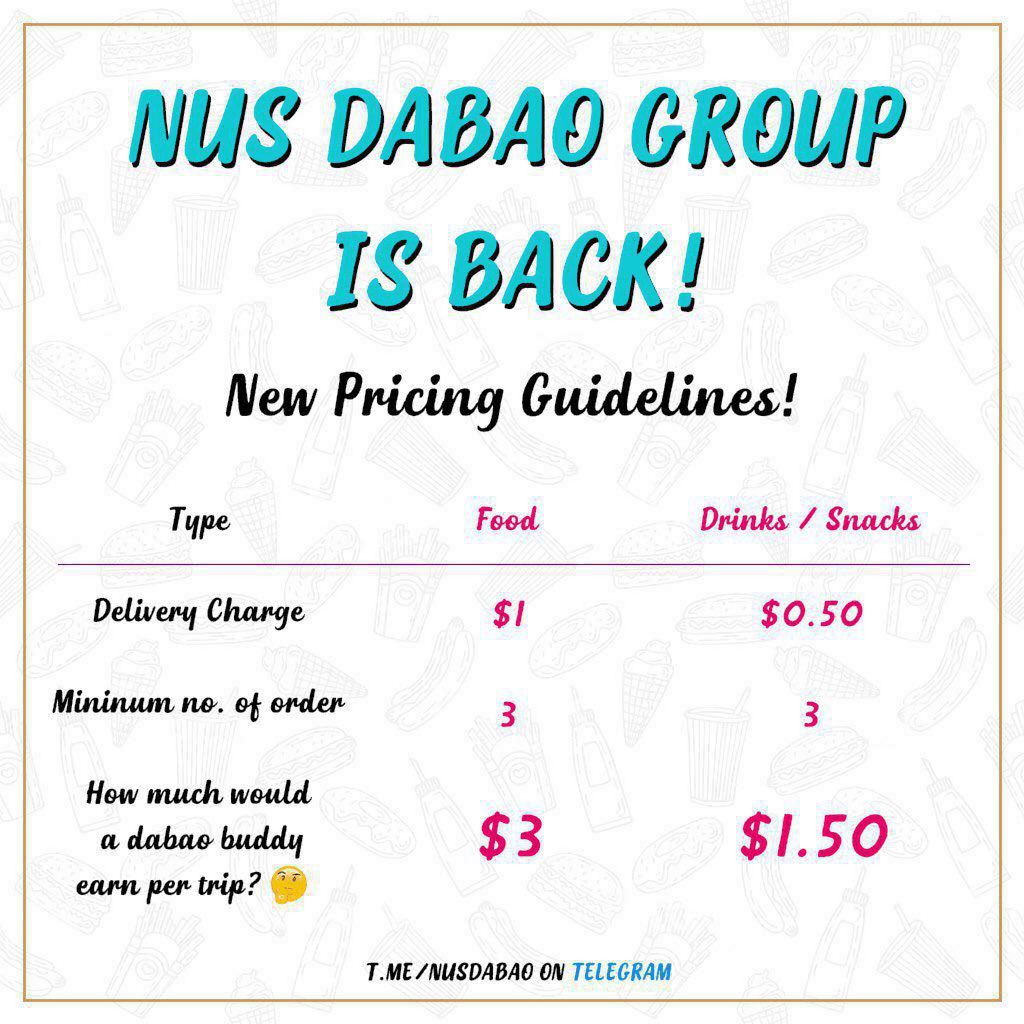 Unlike regular food delivery applications, however, it directly connects hungry individuals (the "Dabaoees") with the delivery people (the "Dabaoers"). This means that it eliminates the need for services like Foodpanda and Grabfood, which act as the middleman between food vendors and customers like yourself, as well as a minimum order—the two main things that push up the total cost of ordering food on a lazy Thursday afternoon.
In fact, DABAO currently offers the cheapest food delivery service in Singapore, with delivery charges as low as 50 cents per order!
The Motivations Behind DABAO
As Zac and Xiang Sheng note, the main motivation behind these astoundingly low prices is the optimization of needs. Xiang Sheng enjoys sitting down and thinking of ways to "optimize everything. It just so happened that I was thinking about what would happen if this [food delivery service] was done in a certain manner."
For Zac, this was sparked by a sense of guilt at constantly having his friends buy food back for him. "I used to stay in hall, and I always asked people to 'dabao' food for me!" he laughs. "After a while, you start feeling a bit bad… I didn't mind paying a bit, but you don't tell your friends that you can pay them a few dollars because that's awkward!"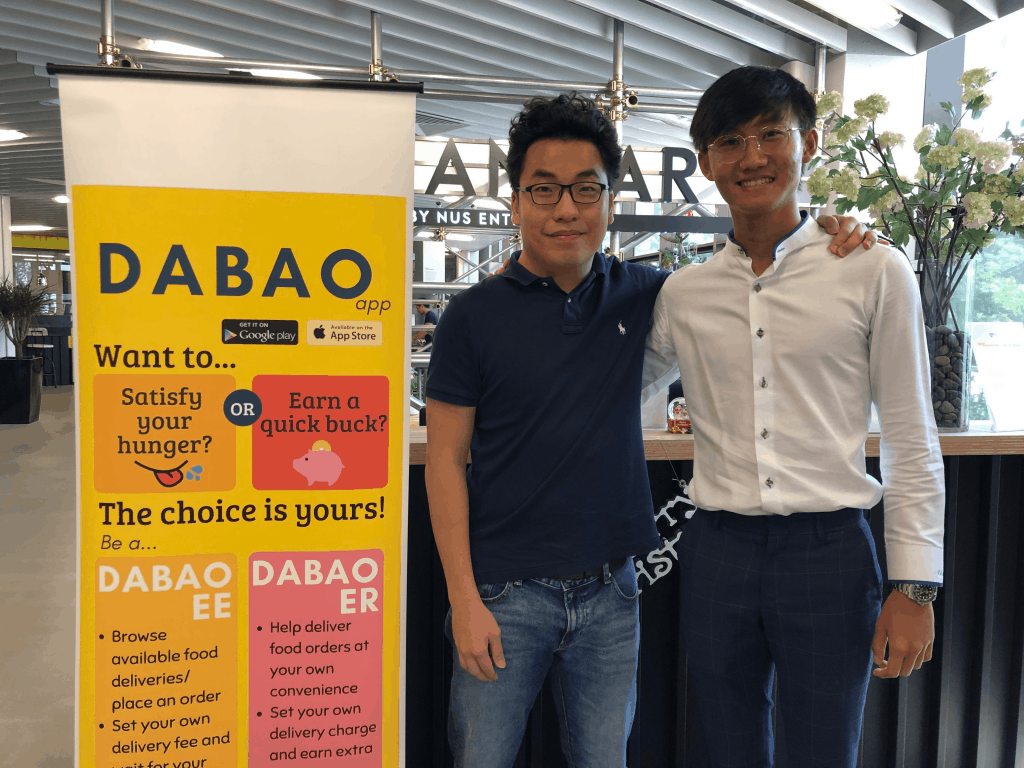 It was then that the three of them decided to create what is aptly named DABAO. The application is currently only available within the NUS Kent Ridge campus, though the team has plans to expand into the Central Business District areas.
They aim to find out "what works for NUS first", to clean up and plan properly before launching into the public market, which is in turn "less forgiving."
Even then, as Xiang Sheng emphasizes, "these plans are dependent on the upcoming semester. If the application is not ready for the mass market, then we will have to go back to the drawing board."
Some Challenges Faced
Indeed, this already hints at the array of challenges that the team has faced throughout their DABAO journey. For one, both Zac and Xiang Sheng cite time as a crucial factor in affecting their work. Zac highlights: "We weren't fully prepared for the first initial run. We each had our own commitments, so it was a bit hard, especially when the plans we had did not tally with the outcome."
For instance, while they expected a lack of delivery people to be a key issue, the real problem turned out to be stirring up demand for the service in the first place. Moreover, as Xiang Sheng explains, "even though our delivery charges are very cheap, we didn't take convenience into account."
This is especially given that the main users of DABAO within the NUS test market were students who stayed in halls, which are mostly a stone's throw away from the popular stretch of late-night supper spots along Clementi Road, such as Al Amaan's Restaurant and Fong Seng Nasi Lemak.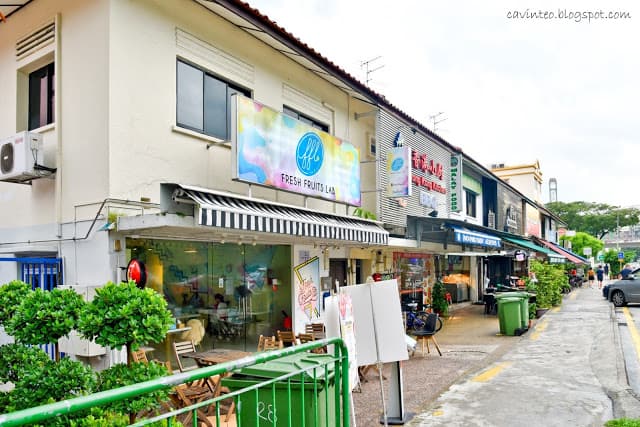 Balancing commitments is another issue that they have to manage. While Zac and Jax are still full-time students in NUS, Xiang Sheng is running another business altogether. In fact, he runs a swimming company that he is "fully committed" to.
"At the same time, I also want this [DABAO start-up] to work out," he notes. "So my main issue now is to learn how to manage two businesses concurrently."
Tips for Aspiring Entrepreneurs
It is through this journey that both have learned valuable lessons and skills which have enhanced their productivity as entrepreneurs. Xiang Sheng stresses on time management as being the most important. "There must be a routine… My day is broken down into hourly time slots. It is much more productive than always thinking about 'What do I do now?' and not knowing what to do."
In addition, he notes that "you cannot really do business [successfully] if you don't self-educate. Whatever you learn in school doesn't always apply in real life."
In the same vein, Zac's biggest takeaway is the importance of adaptability: "The thing about working in a start-up is that plans always change. Whatever you do, you need to be adaptable… It is a fast-moving market."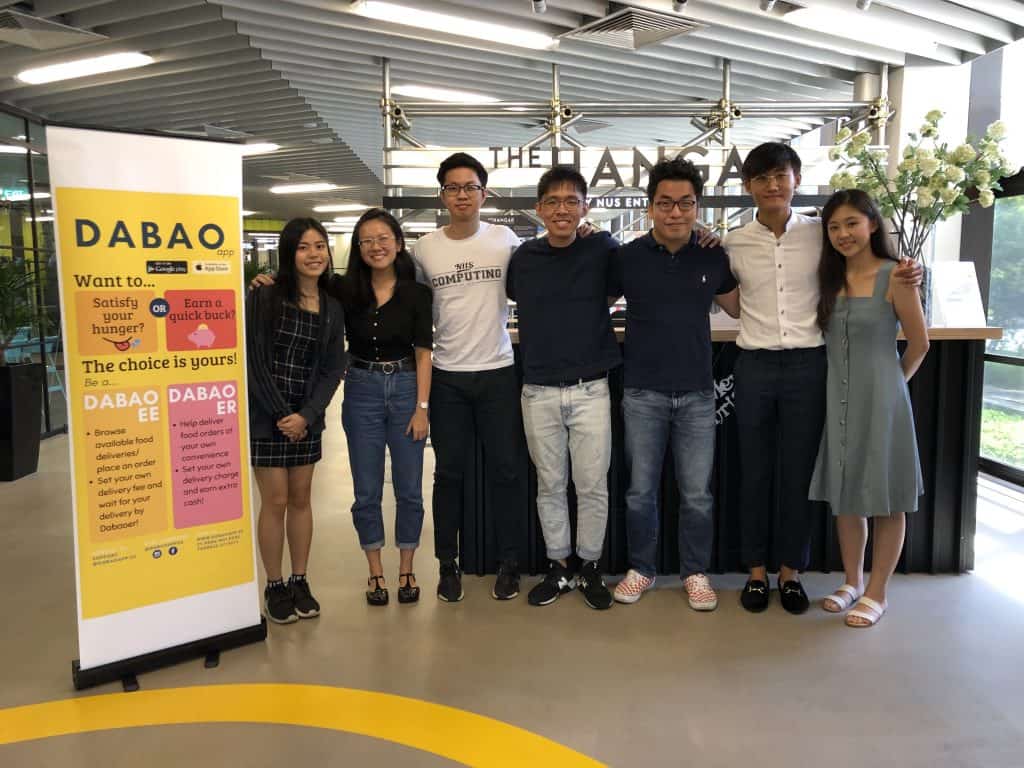 It is against this backdrop that the two young entrepreneurs emphasize the need to have a fiery passion when it comes to starting a business. In fact, they discourage individuals from entrepreneurship if one's decision is based on financial gain.
Xiang Sheng stresses that "If your decision is backed by money, it will get very tiring"; and Zac agrees, stating that business is "fraught with problems, so you need the passion to continue, or you will just give up halfway."
Even then, Xiang Sheng acknowledges that creating a start-up might not be for everyone, "And it's okay if it is not for you."
"But if you are a student," Zac quips, "just go and give it a shot. You never know until you try!"