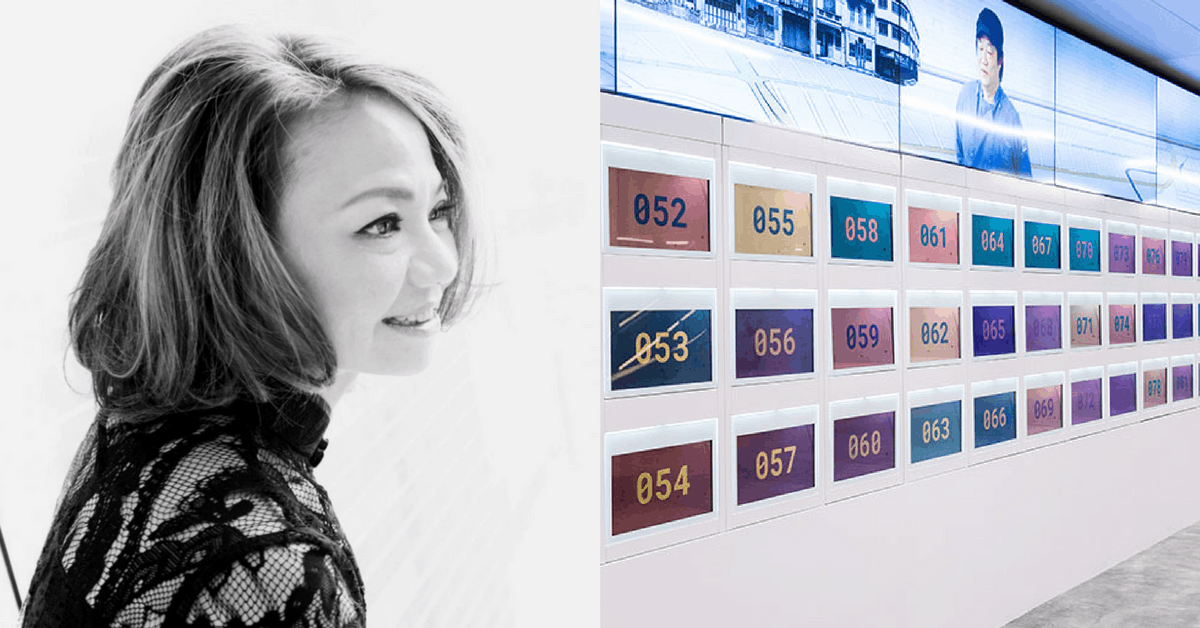 With more than 20 years of experience in the shopping centre industry, Patrina Tan is certainly no stranger to the market.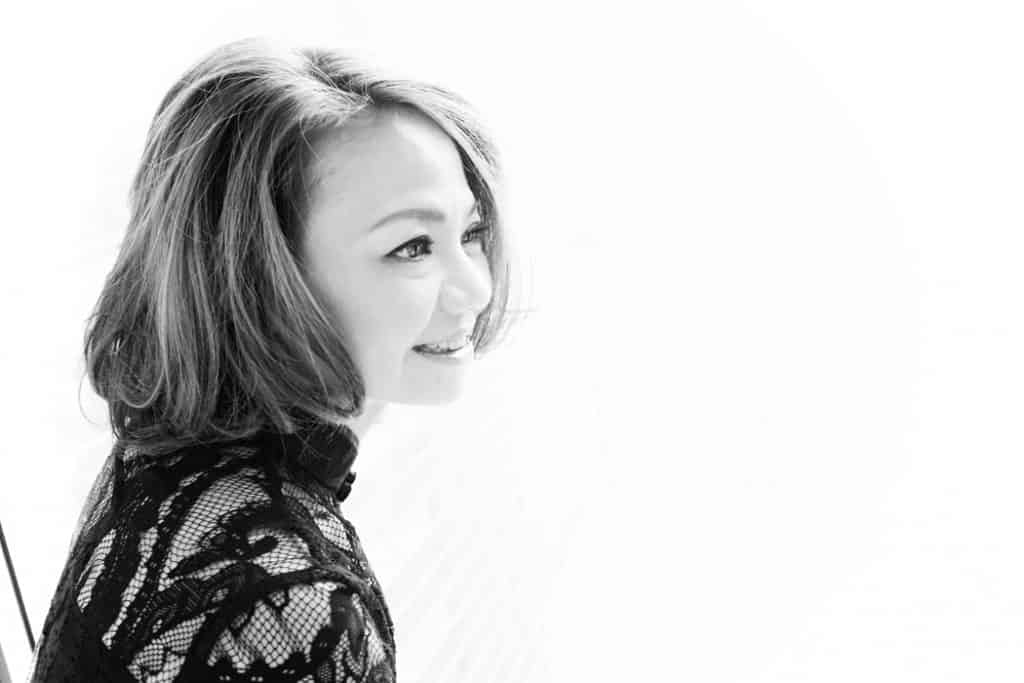 As the Senior Vice President of Retail, Marketing and Leasing at OUE Limited, she is in charge of the conceptualisation and operations of Downtown Gallery, one of many retail projects under the agency.
"When we had the project to do Downtown Gallery, there was one thing that we were very sure about and that was the fact that we could not build another shopping mall."
With almost 50% of Central Business District (CBD) workers being millennials, they have a say in how and where they want to spend their money – directly affecting the entire retail scene and the future of brick and mortar stores.
Due to the constant evolution of consumers interests from one generation to the next, it is no surprise that the deaths of brick and mortar stores are accompanied  by the increased growth in online shopping.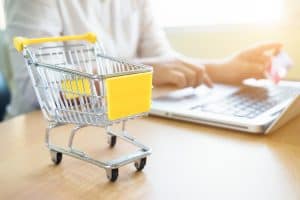 Patrina shares that they then took everything back to the drawing board and asked themselves what they wanted the purpose of the retail component to be for the target audience.
Then with the help of a trend futurist, they managed to isolate the three main consumer lifestyle trends – bespoke, luxury and wellness.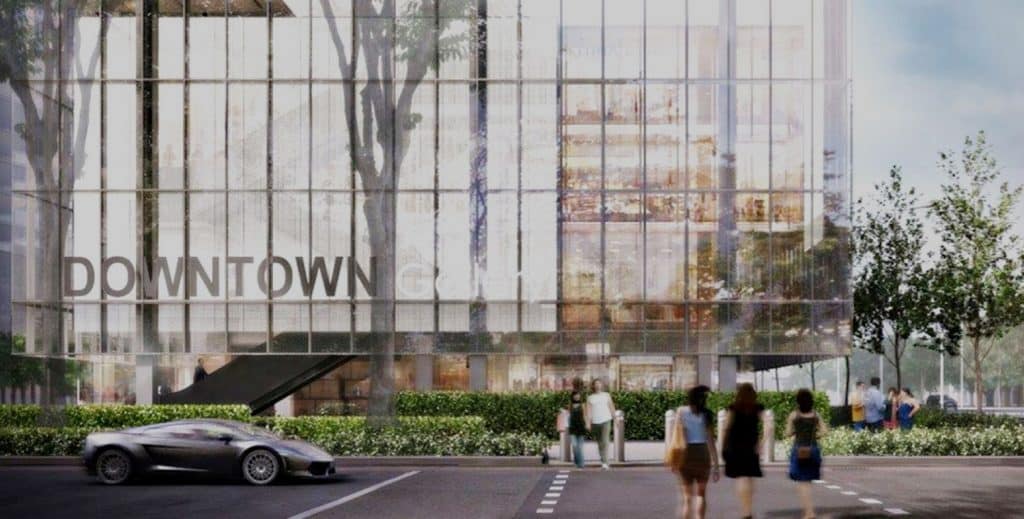 Bespoke was chosen due to the increasing trend of individualism, and luxury because of the way millennials tend to look at it in a different light.
Lastly, wellness was because the movement of eating well and keeping fit has been on the rise, and it is also something the government has also been pushing for.
"We then redefined the brick and mortar mall to be a place where people can come together and meet their lifestyle needs based on their different aspects and interests, instead of it just being a transactional place."  
Cooking Up A Storm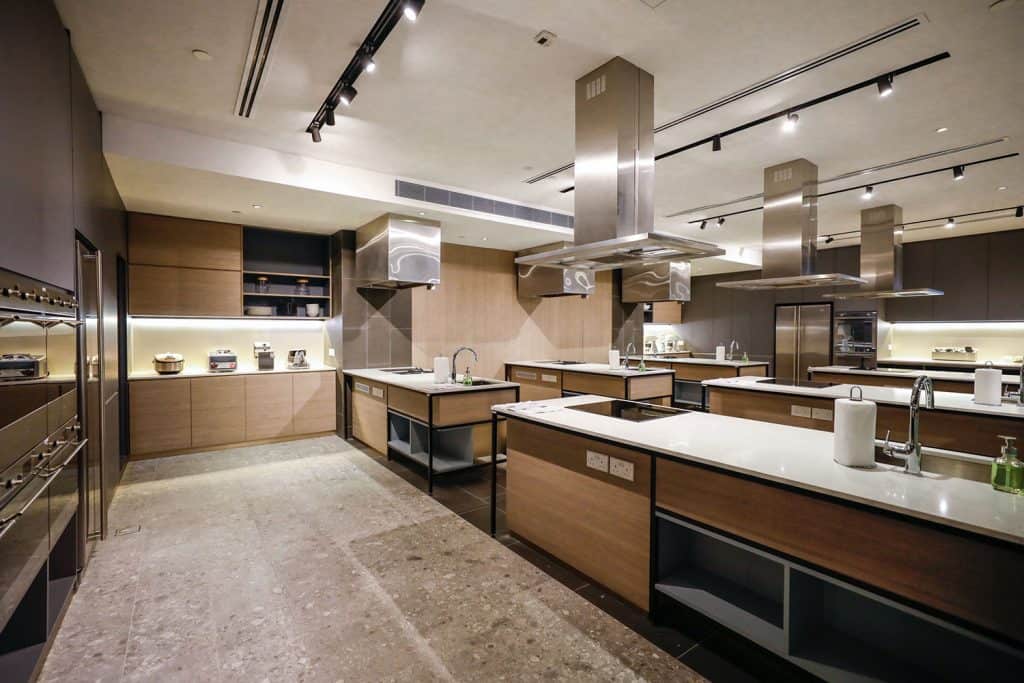 With communal-type activities on the rise, the idea was to have a social kitchen – to provide a service so consumers could enjoy what they're doing whilst amidst like-minded people.
"It's a space for anybody who wants to cook using state-of-the-art equipment and then walk away without having to cleanup – something you can't do at home."
"It's totally different from a cooking school."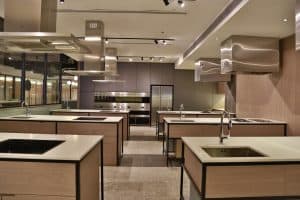 Patrina states that her inspiration came from a caravan trip in New Zealand, where she would cook breakfast and strike conversations with other travellers while eating on the long communal table.
She was then able to translate the concept into a commercial aspect, thus giving birth to the idea that would become OUE Social Kitchen.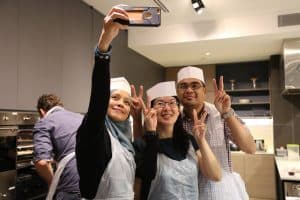 But bringing something different to the plate doesn't always go smoothly.
"When consumers look at the kitchen, the first thing that comes into their minds is that it's a venue for cooking demonstrations or parties but when we set out to do this, its sole purpose is all about socialisation."
She hopes that people can make friends here and form communities with like-minded people, and go on to create their own events."
"Fast" Food
Since the food offerings in the CBD are under-catered with long queues and minimal seats, Patrina believes that the 60 minute lunch time could be better spent instead.
In collaboration with celebrity chefs like William Wongso and Malcolm Lee, automated deli service Re:Store offers 20 unique dishes with cuisines from the Philippines, Indonesia and even some popular local fare with a twist.
Regenerated with a steaming process to ensure the utmost quality, the specially curated menu includes offerings like Chicken Adobo, Nasi Liwet Udang and Salted Egg Yolk Macaroni.
OUE Re:store is reinventing meal times in CBD! From now until 29 Nov 2017, claim a free bento of your choice by simply using promo code FIRST30 when ordering from OUE Re:Store on Downtown Gallery's app. Applicable to 30 redemptions daily on a first-come, first-serve basis. __The deals continue. Redeem a $10 Downtown Gallery voucher for every purchase of 2 dishes at OUE Re:Store. Simply purchase your favourite dishes and present your 'order list' at L3 Concierge (next to OUE Re:Store) to redeem a $10 cash voucher. Orders must be placed by one user per device on the same day. Applicable to 100 redemptions daily. Promotion ends 15 Dec 2017! #eatwell #ouerestore

Posted by Downtown Gallery on Monday, 13 November 2017
"Everything can be done within 10 minutes and you can have a good 50 minutes to consume your meal in the space that's provided."
"Or you can run your errands and be back in the office without being flustered and stressed."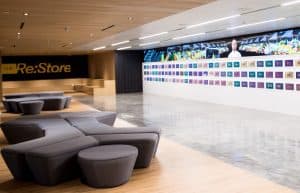 However, Patrina admits that it's especially challenging during weekends and evenings as the residential community they were looking to serve doesn't quite exist yet due to the newer tenantless housing projects around Tanjong Pagar and Keppel.
"We took a very big risk. If you look at the place you would never think it had anything to do with food – this is exactly how we designed it."
"We wanted to give a very different visual perspective and interpretation of what dispensing food is all about."
No Makeup? No Worries
Since beauty has always been a big thing, and since there are a lot of office ladies in the CBD area, Patricia felt that they would be keen on making purchases near their workplace when they want to replenish their supplies."
"Not only that, they can also pick up last minute gifts for girlfriends or colleagues, or if they've forgotten about an important occasion, they can still pick up something and get ready."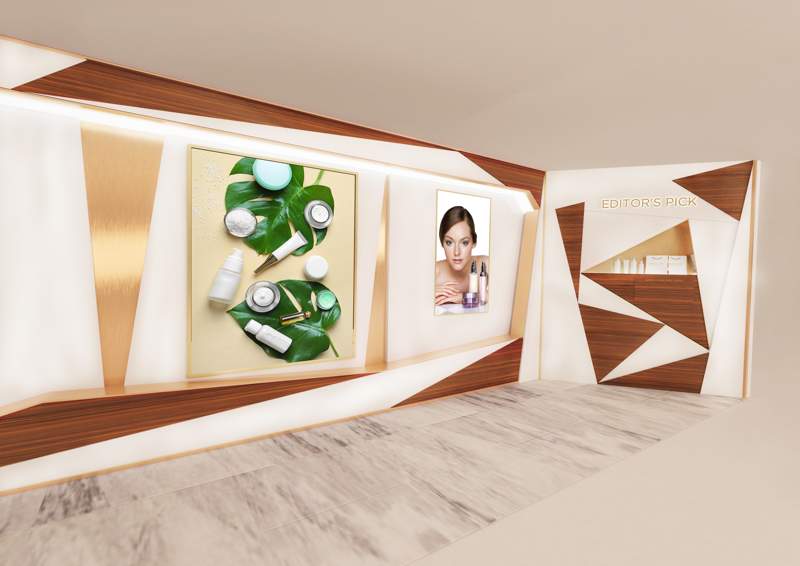 According to Patrina, deciding to use automation boils back to the fact that the brands are having manpower issues, making it almost impossible to open another makeup counter in the CBD area.
Offering brands like Shiseido, Nars and Clarins, the OUE Beauty Bar is highly unlike your regular vending machine. With four screens and a virtual assistant on hand, the machine promises an efficient and luxurious experience, one you would expect when purchasing a beauty product.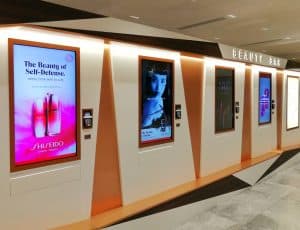 While there still are a lot of gaps to fill, Patrina says they are tackling each issue as it comes. After all, having nothing to model the concepts after is the reason why all three concepts are one of a kind.
"Perhaps when we've crystallised the format a little more, we can consider taking it overseas or into other projects."
"But I've also been thinking, does it have to be in a shopping mall? Maybe office buildings can have a social kitchen as an event space or large pantry, or we can cooperate with co-working space players to create a more intimate version of the concept."
"Who knows? The possibilities are endless."