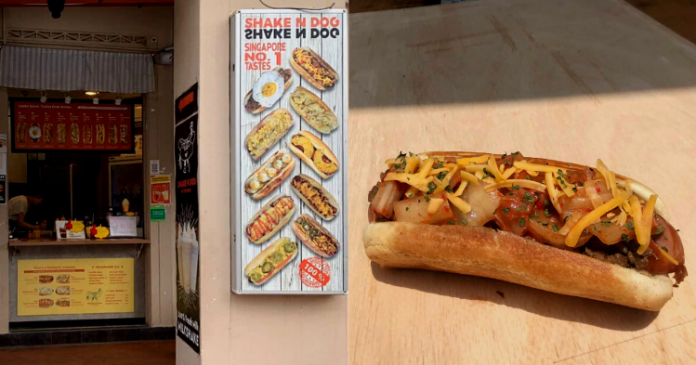 Hotdogs are a quintessentially American snack, being sold at concession stands and diners across the country since time immemorial. Today, they're enjoyed globally and spreading the bratwurst gospel in Singapore is Shake N Dog; a stall churning out more variations on the ol' hotdog and milkshake combo than you can shake a wiener at.
Nestled within the Chinatown Heritage Centre complex, Shake N Dog is easy to miss. A large blue signboard emblazoned with the name of another restaurant does not make things any easier, especially for the more absent-minded among us.
Fortunately, two posters bearing images of the shop's unique hotdogs and milkshakes will have you making a beeline for it.
The stall is run by the Park family, with its patriarch and matriarch holding the fort in shifts. Siblings Lisa and Daniel help out whenever their schedules permit, as the former is working full-time in the vicinity and the latter enrolled in school on a full-time basis as well.
Growing Pains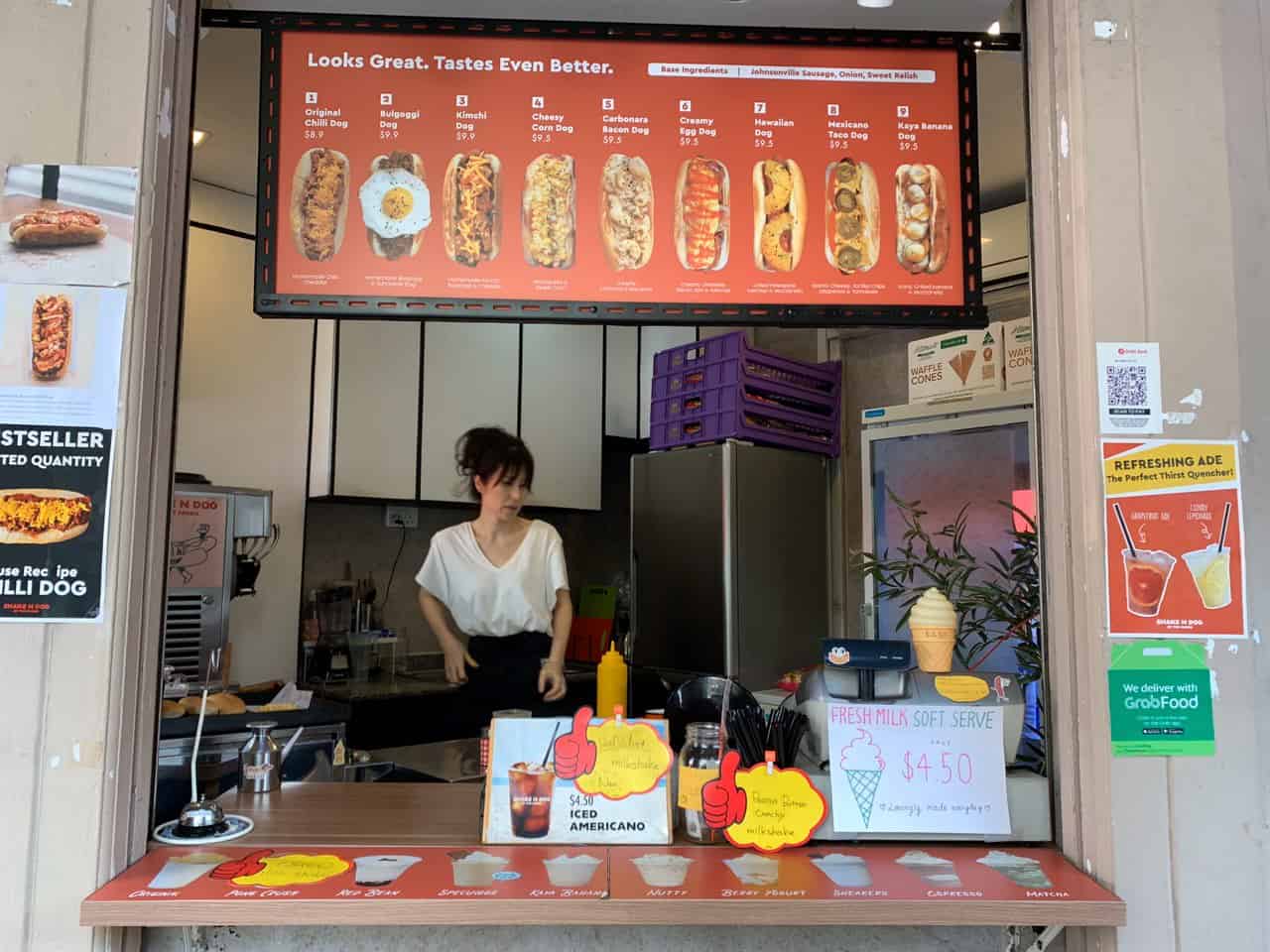 Despite the attention that the joint has received in recent months from other media outlets, Lisa recalls a time where people would ridicule her for setting up a hotdog stall smack in the middle of Chinatown.
Phrases like "Why are you here?" and "All these people won't eat your hotdogs" were par for the course.
Adding literal salt to the wound would be that the Parks ate nothing but frankfurters for more than two months while developing the menu. On the bright side, every item you see on it is inspired by a dish that a family member enjoys.
Daniel came up with the Nacho 'dog because of his love for nacho cheese and likewise for papa Park with the Carbonara 'dog.
Thanking Their Fans
Lisa also mentioned that customer input was tremendously important in improving Shake N Dog's food.
"What we prefer might not be what the masses prefer, so we really appreciate the feedback from customers", citing how buttering and toasting the buns was not how she and her family usually prepared their hotdogs at home.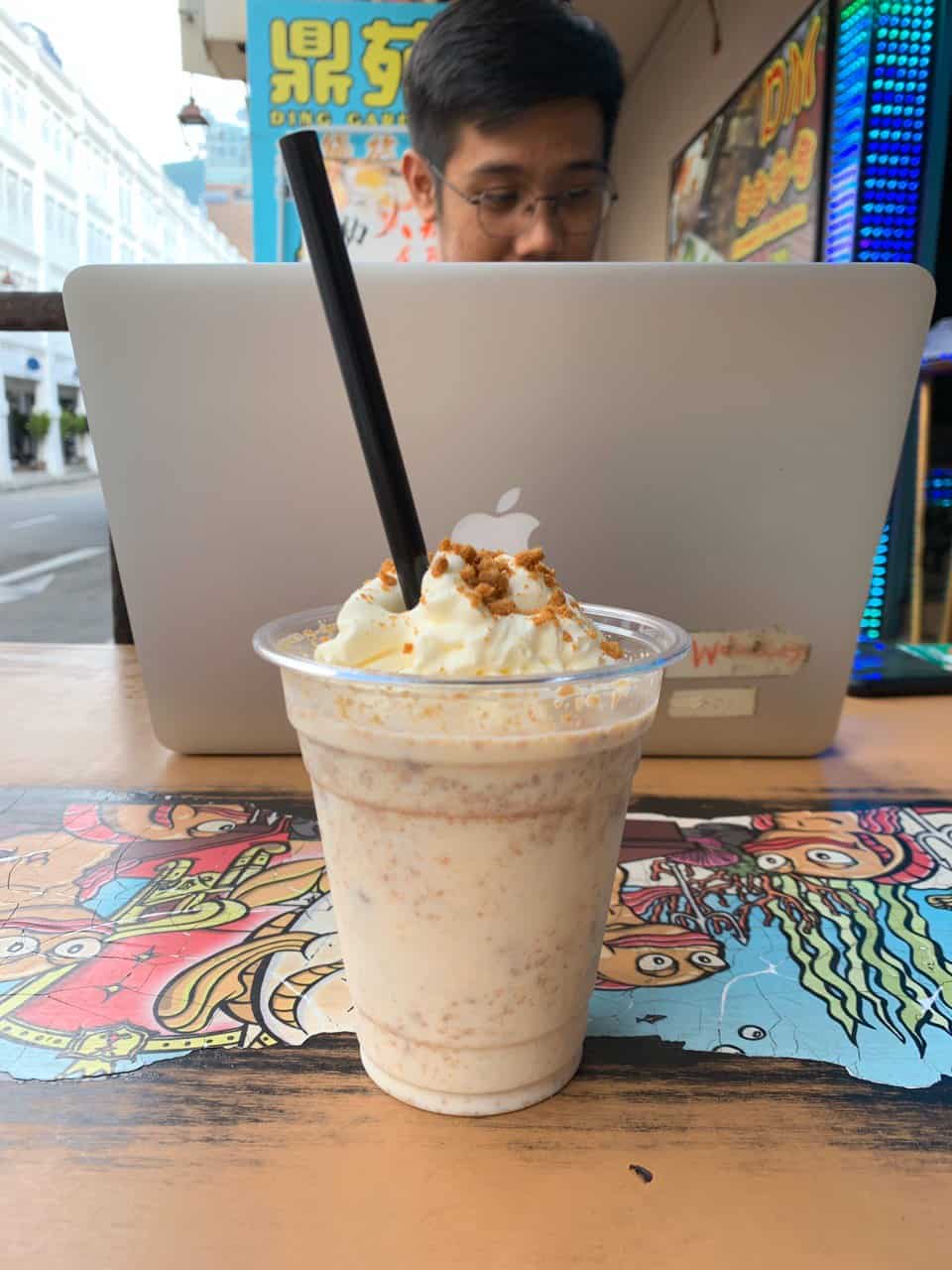 Shake N Dog definitely has its regulars and their companions to thank, with this writer observing several food delivery riders picking up orders from the stall way before it was time for dinner. This happened in the midst of the coronavirus scare to boot.
A (literally) quick taste test demonstrated why the stall was so popular, even though it lacks dedicated seating and air-conditioning.
So How's The Food Like?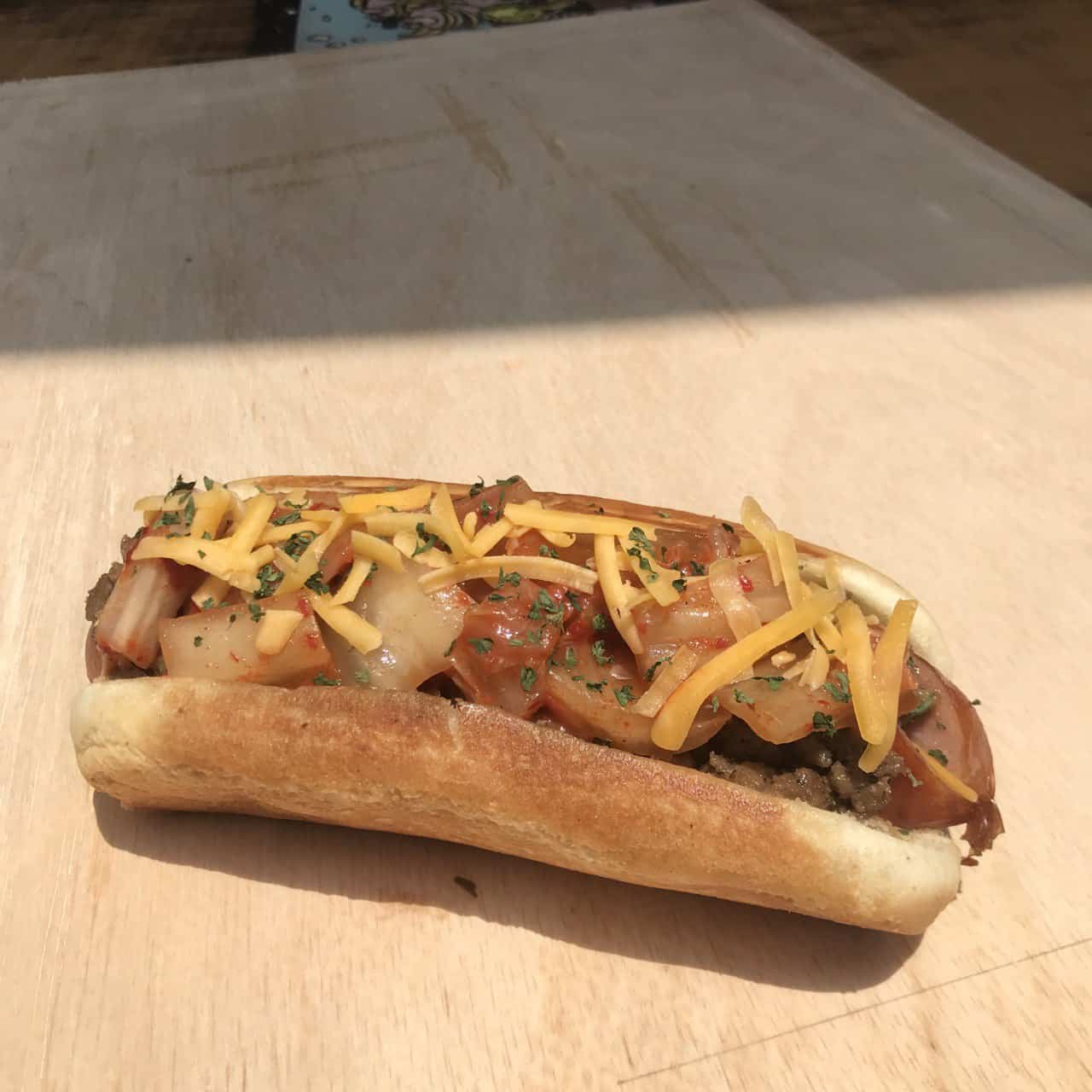 The Kimchi Dog topped liberally with homemade kimchi courtesy of Mrs Park and Speculoos 'shake hiding bits of the spiced biscuit knocked it out of the park for this very satisfied writer.
If you're a more adventurous eater, give the Kaya Banana Dog and Original milkshake a whirl. The latter is crowned with potato chips to even out the drink's sweetness and you'd be hard-pressed to find the former in any other restaurant that sells hotdogs.
More seasonal flavours are on the cards too, with Mrs Park recalling a spicy Halloween hotdog from last year that had customers sweating and turning red no thanks to its Samyang noodle topping.
When pressed for more details regarding what was in store for this year, the lady boss wouldn't budge and only said that any updates would be posted on the stall's Instagram page.
Future Plans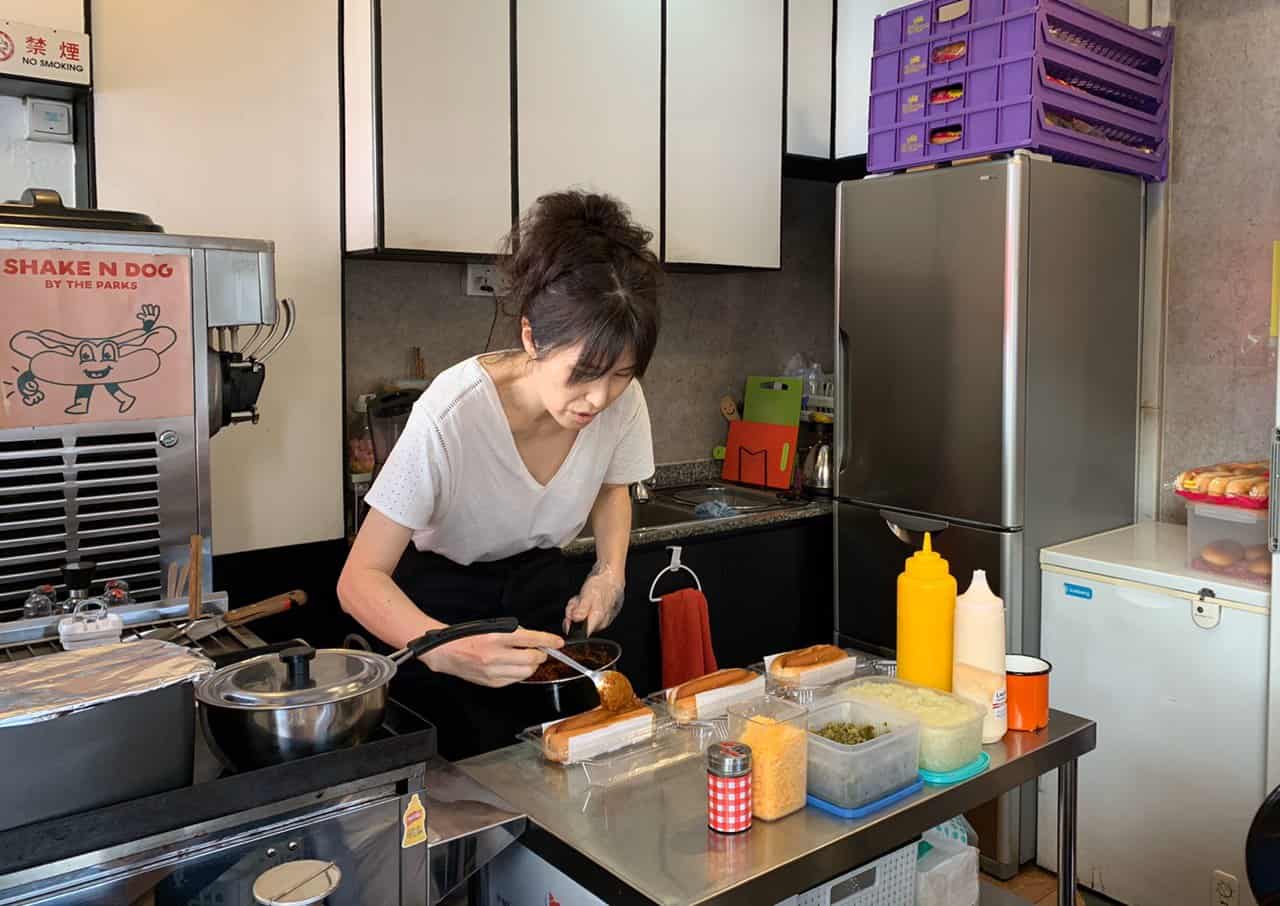 An update that the family hopes to post on its Instagram page would be its move to a more spacious location.
The current stall is miniscule, bearing only a single griddle and ice cream machine alongside usual suspects like a fridge and sink. It barely fit Mr and Mrs Park when they were working together as well.
Lisa added that moving to new and larger premises would have the added benefit of being more comfortable for diners.
For now, the family is making do and serving up its globally-inspired hotdogs and milkshakes one at a time.