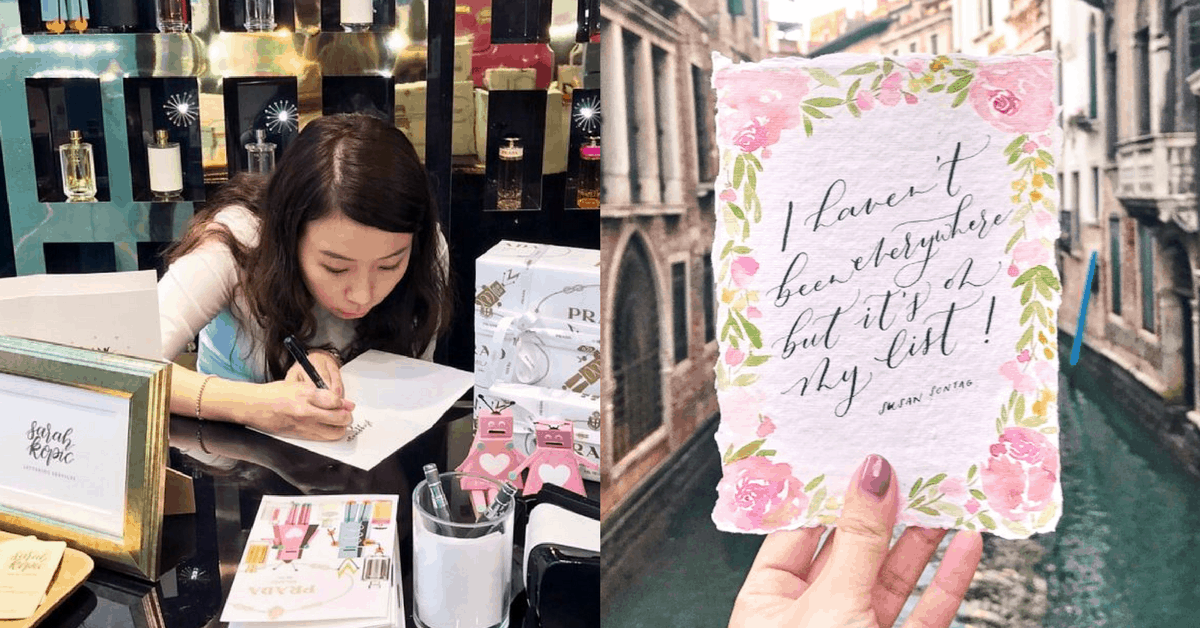 "You'll be surprised to know that many hand-lettering artists actually come from a STEM background – one wonders if there's any correlation between Science and Arts," Sarah Gan of SarahKopiC tells me over an email interview.
"STEM" refers to the acronym for the fields of Science, Technology, Engineering and Math.
Sarah, who graduated from the National University of Singapore (NUS) with a degree in Science, subsequently studied in the Nanyang Academy of Fine Arts (NAFA), specialising in Visual Communications.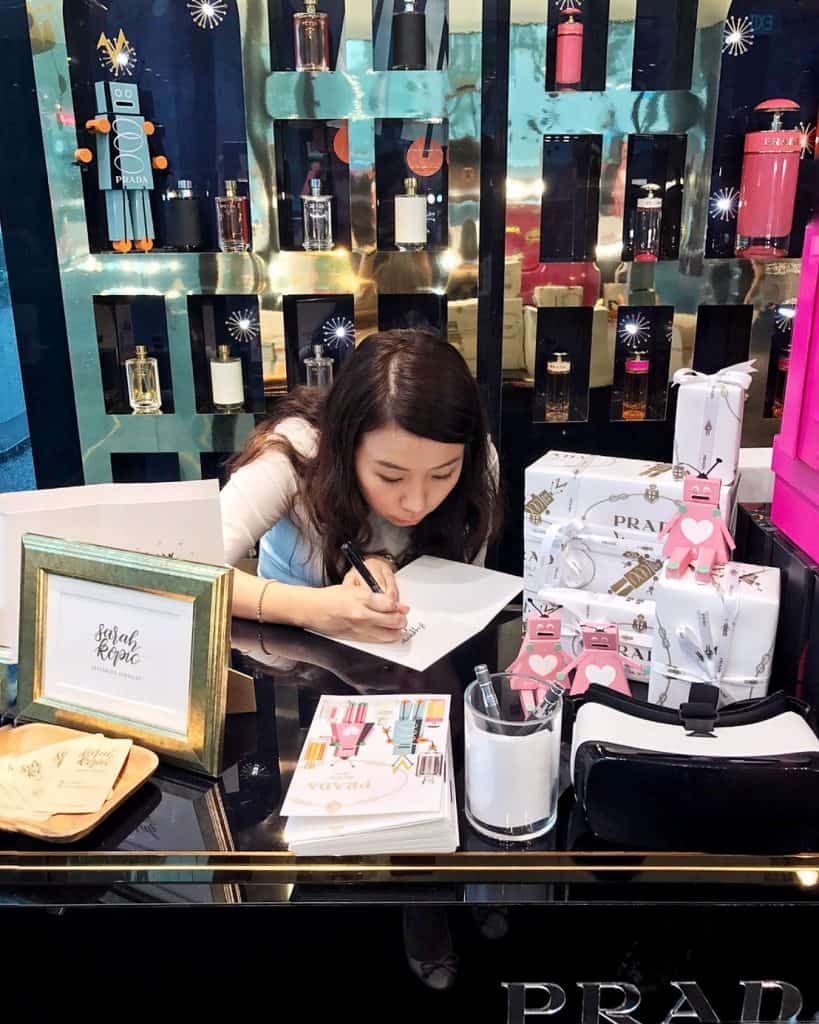 However, her journey towards being the hand-lettering calligrapher she is today finds its roots in her childhood.
As a child, Sarah had always been intrigued by arts and lettering – which led her to pick up her first brush in Chinese calligraphy. Along the way, however, she distanced herself from it.
A Rocky Headstart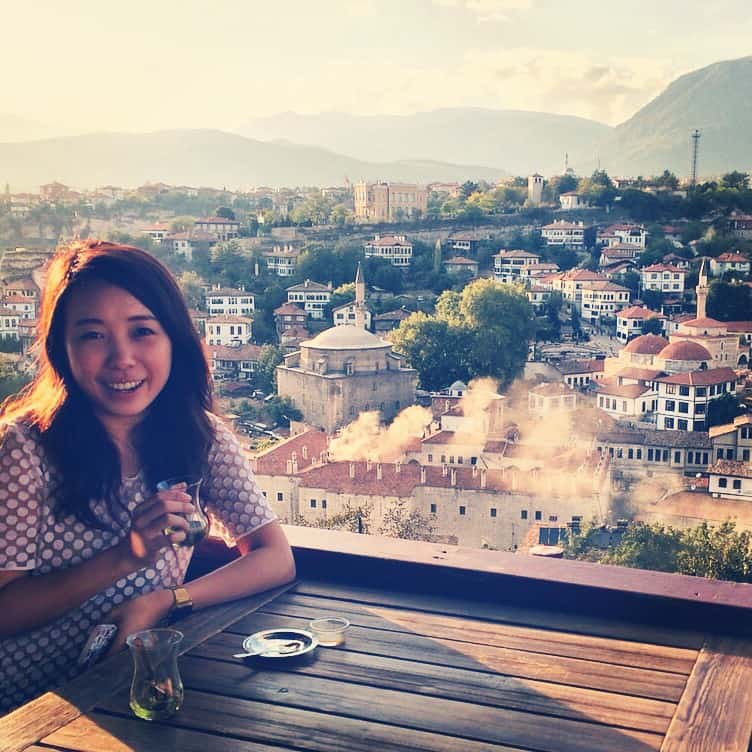 While Sarah was completing her postgraduate studies, she decided to look for a new hobby that allowed her to enjoy quality me-time. She recalls chancing upon beautifully-lettered pieces on Instagram, and wanted to create similar pieces on her own.
After her exams had ended, Sarah made her way to the nearest stationery shop and bought herself a brush pen.
Without any research done on brush lettering at the time, she ended up purchasing the wrong brush pen – it was not intended for beginners.
On hindsight, Sarah reasons, "I thought I would have been able to wing it on my first brush lettering experience – given my prior encounter with Chinese calligraphy."
Sarah had a rocky start to her lettering journey – she had a hard time controlling the particular pen. It took her a while before she could do so, but eventually got to where she is today.
An Abundance of Inspiration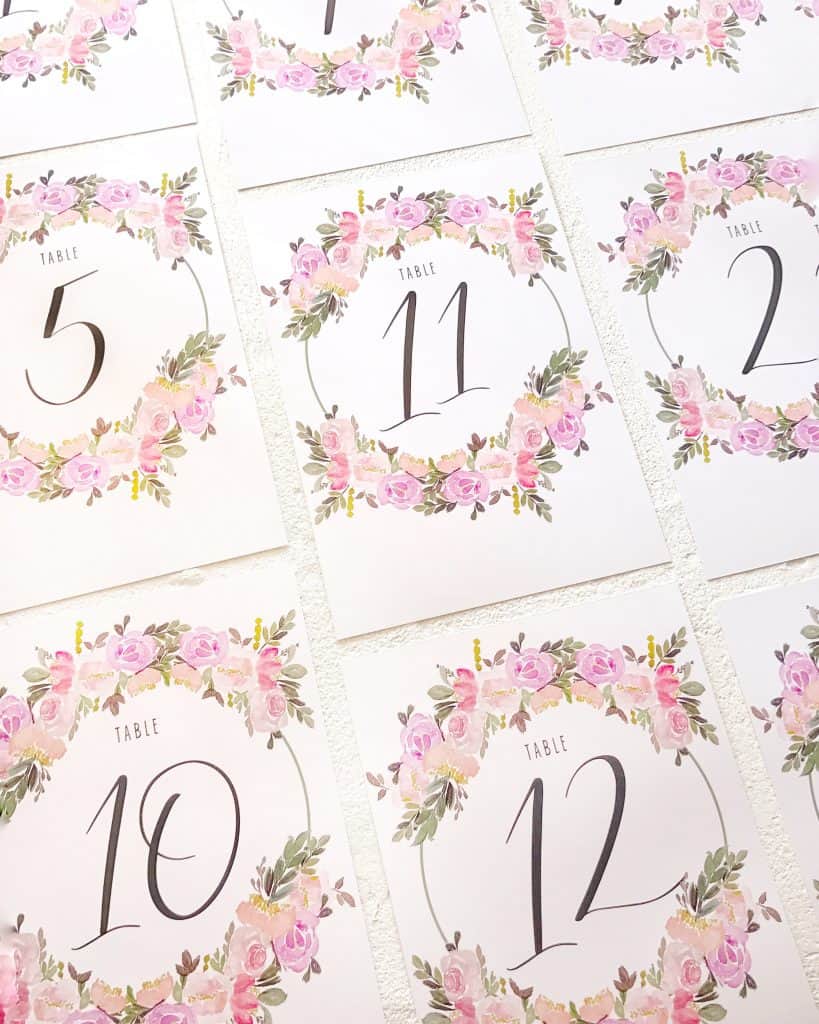 I am intrigued to find out the sources of inspiration for Sarah's art – I explain that I have friends with their own design brands, and have always wondered where these friends draw their inspiration from.
Sarah tells me her inspiration comes from everywhere – they range from Mother Nature to books and people, and also include Behance, Pinterest, other social media platforms and everything else in between.
Sarah also has a penchant for motivational quotes, which appear frequently on her feed – she gets these from the Internet and from books.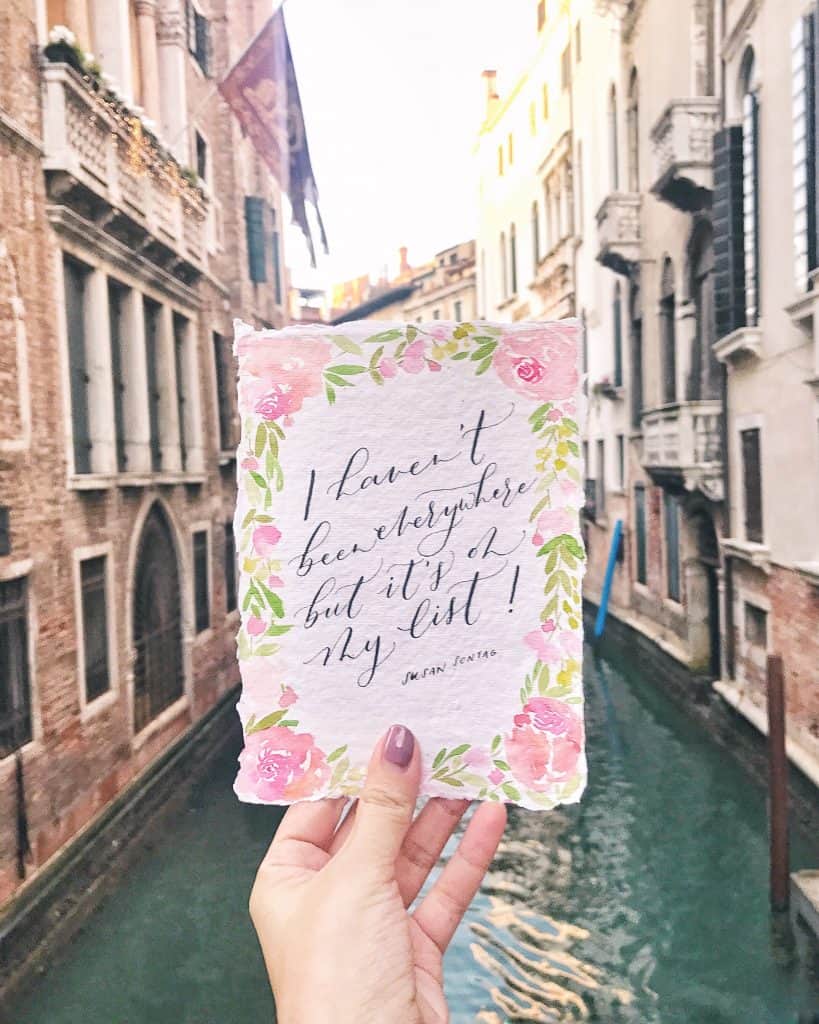 In addition, traveling, which opens up one's horizons, also serves as a source of inspiration for Sarah's art.
Joys And Challenges
There are many aspects of Sarah's job as a hand-lettering calligrapher which she loves – it brings her joy in knowing her lettering has inspired people or made them feel better after a not-so-great day.
Sarah also loves spreading joy, hope, love and optimism through her choice of colours and positive messages in her art.
"It means the world to me when I am calligraphing and designing wedding or baby shower invitations."
She adds that she considers it an honour when she plays a part in such a momentous event in someone else's life.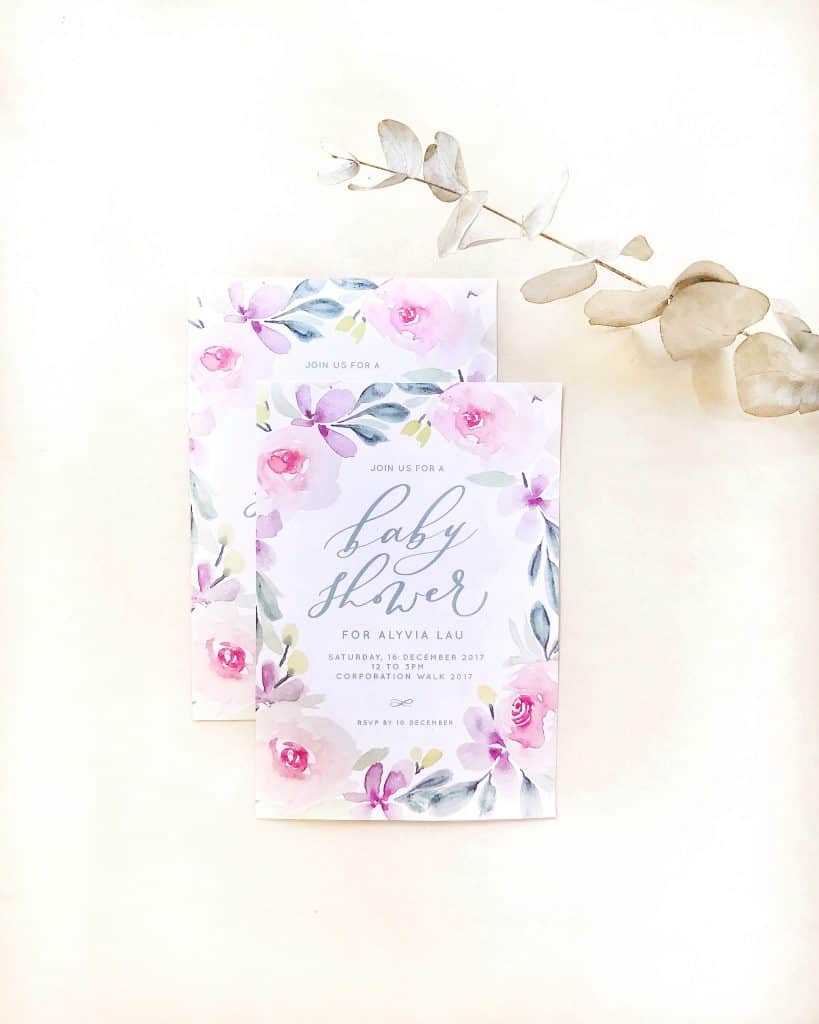 In addition, Sarah derives an immense sense of satisfaction which she describes as "out of this world", when her clients tell her how much they, or even their friends and guests, adore her work.
Yet, Sarah is also aware of her client profile and the nature of her product – calligraphy is a luxury product, which the average client or average bride does not need.
In turn, this means luxury clients have higher expectations of her, and expect better customer service as well. Hence, she considers client management one of the challenges in her hand lettering journey.
Sarah explains that effective client management requires her to strike a balance between achieving customer satisfaction, getting her job done to the correct level of detail and being prompt in responding to emails and calls – among other things.
A Journey Of Growth
Nonetheless, Sarah tells me that the best part about being a calligrapher is that the artist is constantly learning and improving in his or her craft.
"How the artist letters a few months ago can be vastly different from how he or she is lettering today."
The evolution of one's skill in his or her calligraphy lettering is constant and real – and Sarah is very proud of how she has grown over the past two years.
From starting out in practising calligraphy as a creative outlet, Sarah has grown to use her calligraphy for recent collaborations with major brands in the market. She shares that she is "so very grateful" for the opportunities that have been given to her.
On-site Live Calligraphy: In The Dark
Sarah's most memorable experience as a calligrapher to date would be her first on-site live calligraphy session.
This was at an awards party held in a club, and writing in the dark was a memorable experience for her.
In addition, she had not expected the guests to like her lettering.
"I mean, you know – I was still very much a calligraphy newbie back then – I thought the organiser took a gamble by engaging me," she muses.
However, the event turned out to be a major milestone in Sarah's calligraphing journey.
"It was through this event that I overcame my nagging self-doubts as a calligrapher."
It was also through this encounter that led Sarah to give herself permission and courage to pursue calligraphy.
Behind The Name
Sarah's Instagram handle is meant to be read "Sarah, Kopi-C" – not "Sarah, Kopic" as I had expected.
It would have made sense to me if Sarah, as a hand lettering artist, named her Instagram handle after a pen – the tool to her craft – but this was not the case.
Sarah also explains that Copic markers were first spelled as "Kopic".
This meant there were instances where she received messages from curious enquirers, asking why she had used "Kopic" in her Instagram handle name when she was not using Copic markers in her works.
However, there is no interesting backstory behind the name – Kopi-C – which came about in a moment of spontaneity instead.
Sarah had wanted a less common name for her Instagram handle – one with a local twist, in order to serve as a patriotic representation of Singapore.
Hence, she decided to incorporate her daily fix – Kopi-C, which refers to local coffee made from robusta beans and evaporated milk – into the name.
She also muses, however, that her Instagram account had started out as a form of documentation of her lettering journey – it was not primarily intended as a brand name.
Future Endeavours
Sarah shares that she has been toying with the idea of launching paper goods and partnering with select stockists for retail – a personal aspiration she hopes to achieve for her art.
More importantly, she hopes for calligraphy, which has seen a surprising resurgence in recent years, to gain even more traction both locally and on a global scale.
While Sarah is aware that many Singaporeans are willing to pay for workshops, she hopes that they will grow to pay for the craft, in the same way they are willing to pay for the opportunity to gain new experiences.
It is clear that Sarah feels strongly about paying an artist for his or her craft.
"I believe I am speaking on behalf of other crafters as well, not just calligraphers," she says.
To check out more of Sarah's works, click here.