If you have had enough of seeing the same  ol ' artwork over and over again, we feel you.
With the apparent lack of things to do and places to go in Singapore, interesting new pop-up events or exhibitions easily become mainstream as Singaporeans flock to join in the latest hype. Be it the recent Yayoi Kusama exhibition dotting all over our Instagram feed or the FUTURE WORLD: WHERE ART MEETS SCIENCE exhibition at the Artscience museum, if you have had enough of seeing the same ol' artwork over and over again, we feel you.
So, we have sussed out some of the most under-the-radar and hidden art gems that you should definitely check out this weekend.
1. DECK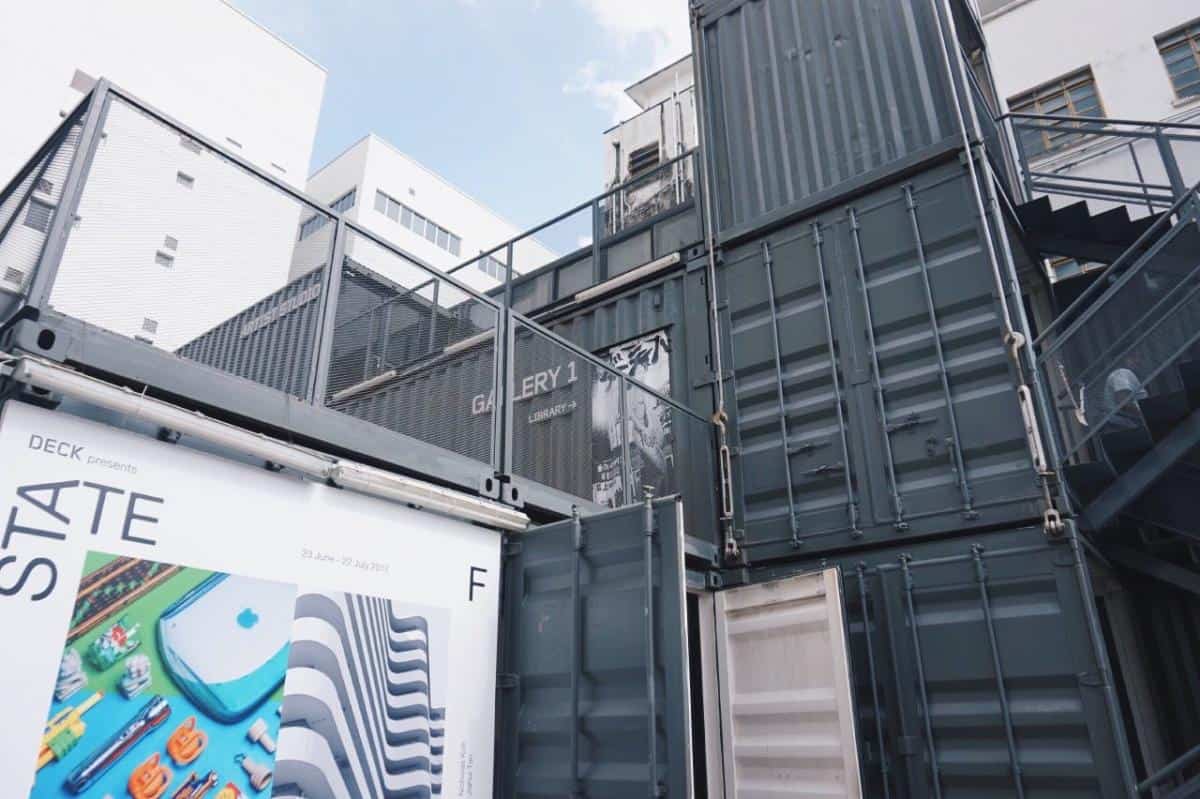 Don't let the shipping containers fool you! This bunch of re-purposed containers is an independent space for a gallery, resource library, activity space, artist's studio and cafe to support and increase awareness for photography enthusiasts. They provide an avenue for photo artists to showcase their photographs. While it is situated in the heart of the arts and heritage district, it is hard to miss the loud colours of the DECK.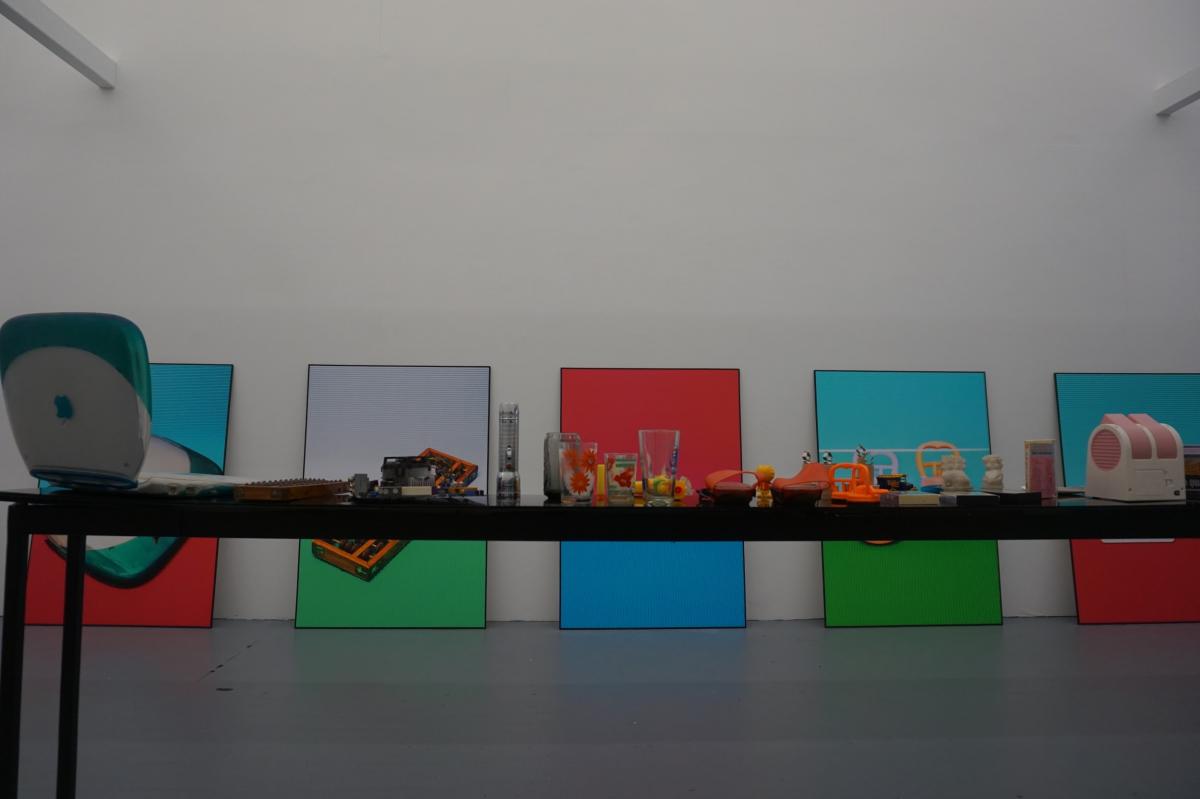 There are two galleries, both part of the 'State of Change' exhibition which provide people a glimpse into the vibrant decades of Singapore's history. The first gallery showcased 'Some Other Way', a project based on the imminent closure of the Sungei Road Flea Market on 10th July. Goods from the various peddlers are exhibited in a colourful pop-art manner instead of a black-and-white street photography style. This is done to salute and remember the haven for stolen goods and discarded items.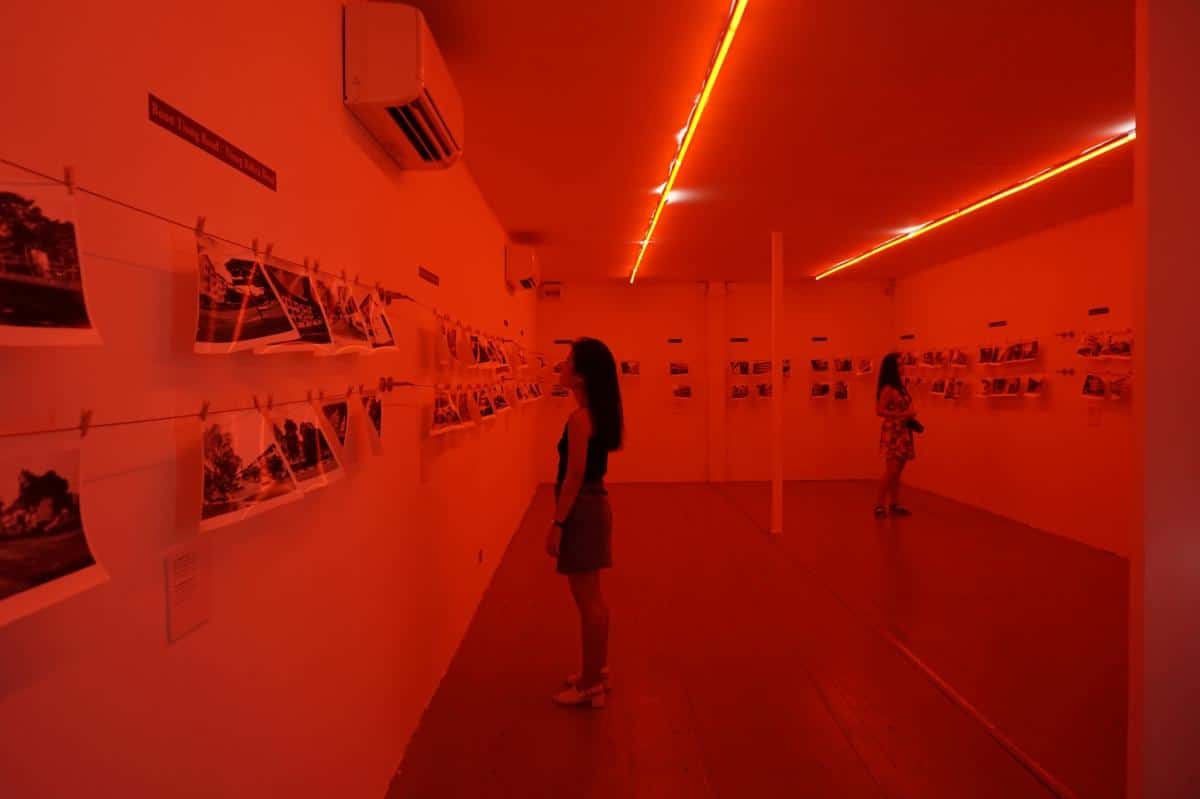 The gallery on the second floor is set in dim red light, with black and white photographs of old housing estates pegged to the strings on the wall. These are beautiful memories of Singapore's housing landscape in the 50s and beyond, and showcase significant buildings and estates close to the people's hearts.
While this exhibition has ended, there are more to come. It is a constantly evolving space giving you a different experience every time you visit. Check out their Facebook for upcoming events and exhibitions!
Address: The Deck, 120A Prinsep St, S(187937)
Opening Hours: Everyday, 12-7pm
Phone: 6734 6578
2. KULT Gallery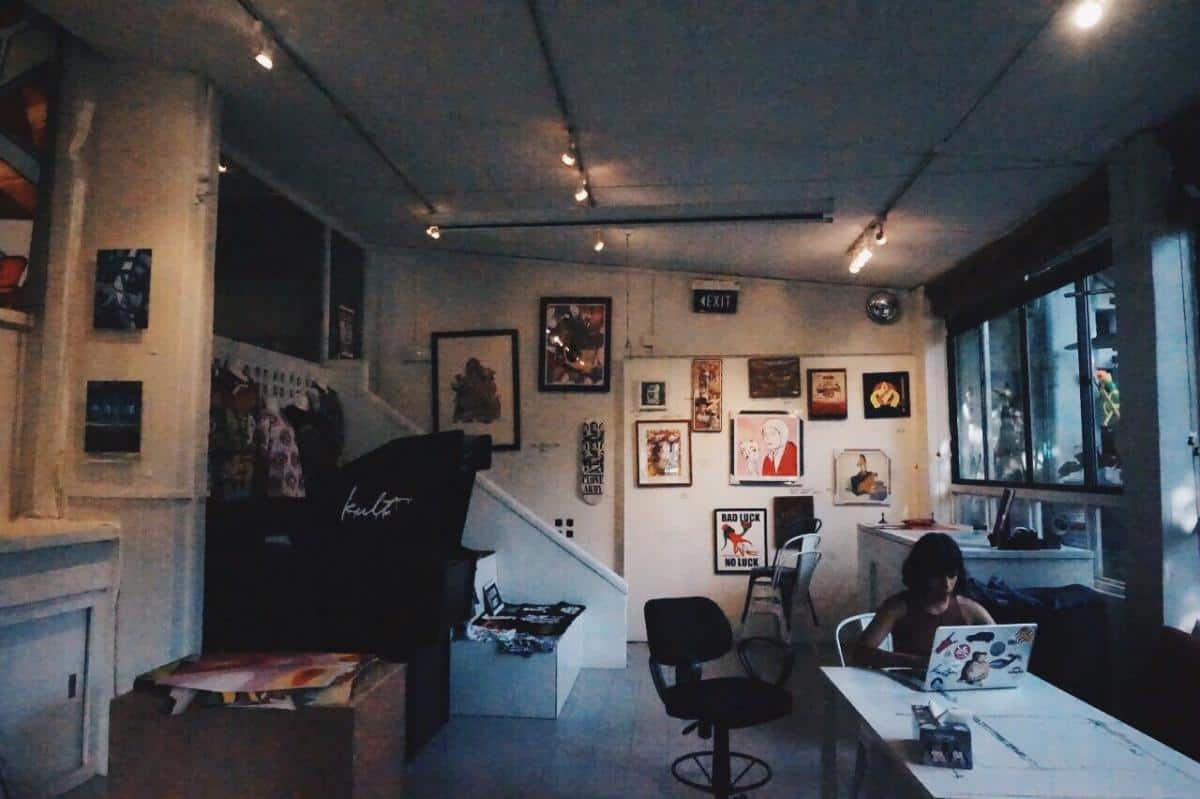 Kult Gallery is a small and underrated downtown style gallery at an obscure area in Emily Hill, exhibiting both local and international art pieces. Kult aims to bolster support for fresh and young street artists and illustrators, giving future and upcoming talents the exposure they need. Expect to find enigmatic pieces which have cryptic messages and uncommon designs, along with signed editions, original works.
Their upcoming exhibition from 30th Jul-26 Aug is a Filipino urban art show, Pusakal: From the Streets of the Philippines, the first of its 'From the Streets' series. It showcases the transformation of expression happening in the Philippines currently through the works of over 20 Filipino artists.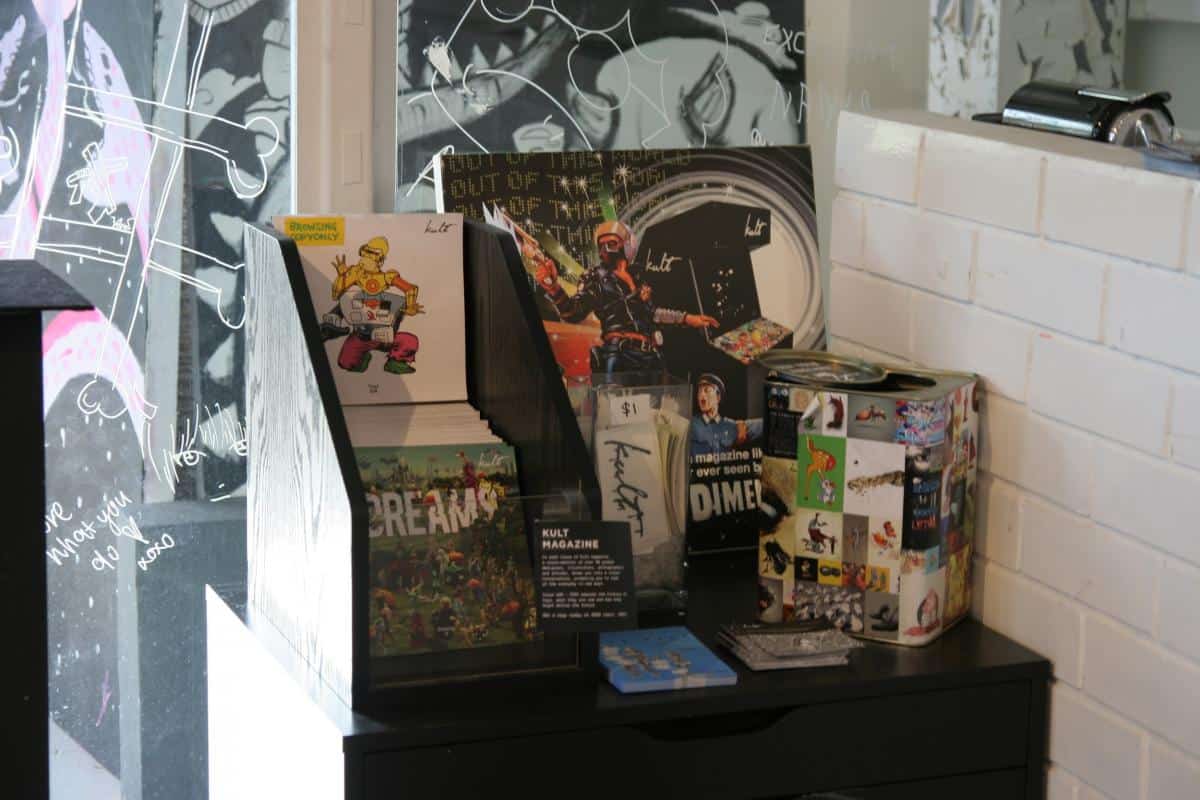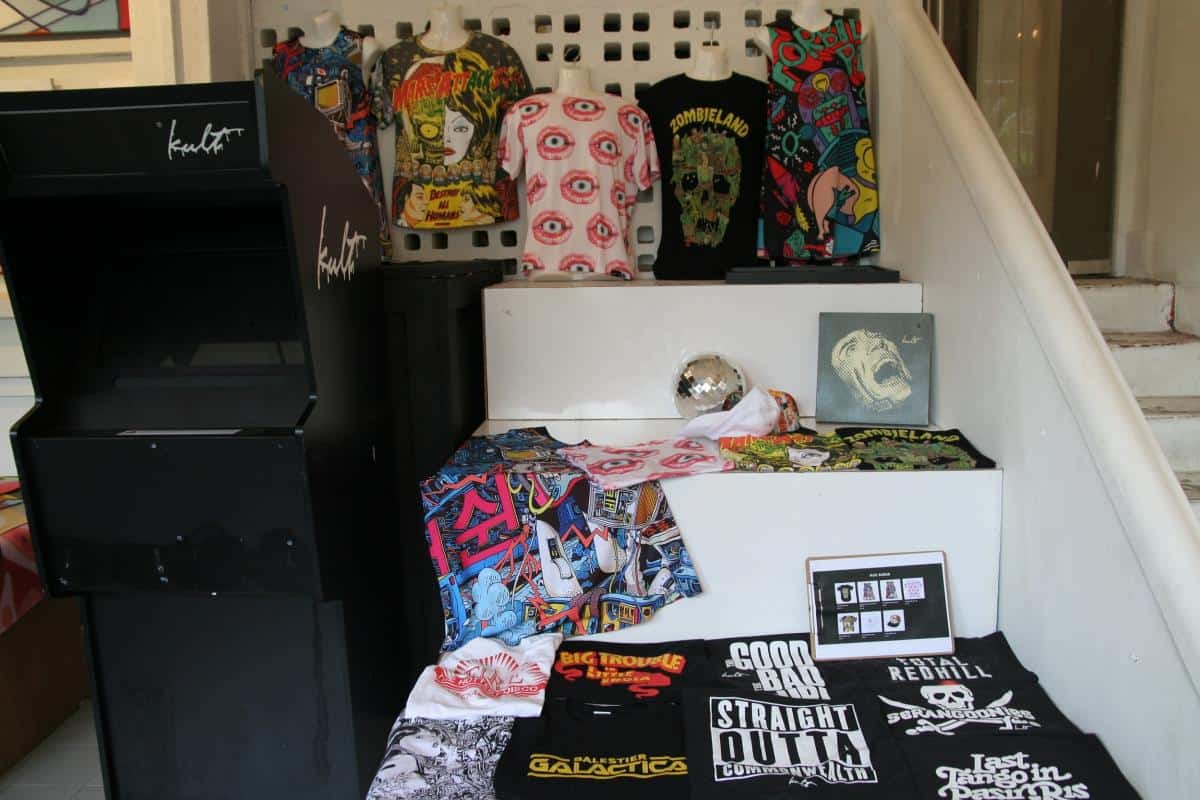 They sell their very own magazines and t-shirts with statements that Singaporeans will strongly identify with (at unfortunately high prices), such as 'Straight Outta Commonwealth', 'Big Trouble in Little India' and 'Balestier Galactica'. However, it is so unique that buying one is worth it if you are willing to wear it often. Furthermore, if you sign up for their mailing list and give them your personal particulars, you can get a cool free badge and their customised sticker.
Subscribe to a year of Kult Magazine and receive an additional issue for free!
Address: Kult Gallery, Blk C2-5, Emily Hill, 11 Upper Wilkie Rd, Singapore 228120 Phone: 63381066
Opening hours: Open Mon-Fri 11am-7pm; Sat 2pm-7pm. Closed on Sun.
3. Objectifs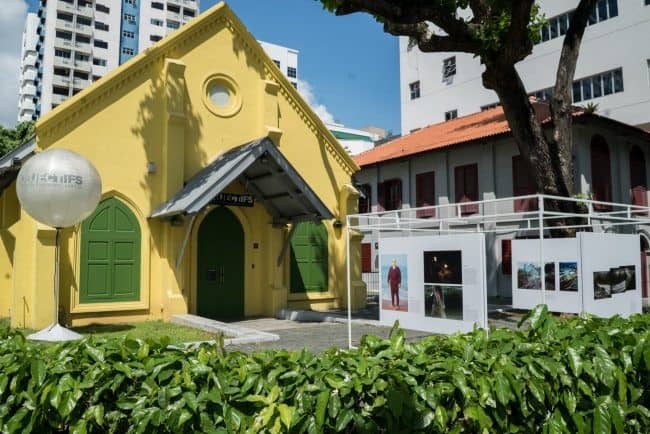 Source: Vignette Interactive
Objectifs is a non-profit independent visual arts centre established in 2003 to promote the appreciation and practice of filmmaking and photography. Located in an old green and yellow Methodist church along Middle Road, it is no surprise that it has attracted a large number of followers interested to find out more and hone their craft.
They hold courses and workshops, organise photography exhibitions, film screenings and talks, bringing increased attention to this form of art. From time to time, they screen and represent award-winning short films from around Asia.
On 2 Aug, 7.30pm, Home in Focus will have its opening, featuring works by Singaporean photojournalists that tell the stories of ordinary Singaporeans and artist talks. See the full details here.
Address: 155 Middle Road Singapore 188977
Phone: 6336 2957
Opening hours: Monday-Saturday 12-7pm, Sun 12-4pm
4. Tanjong Pagar DistriPark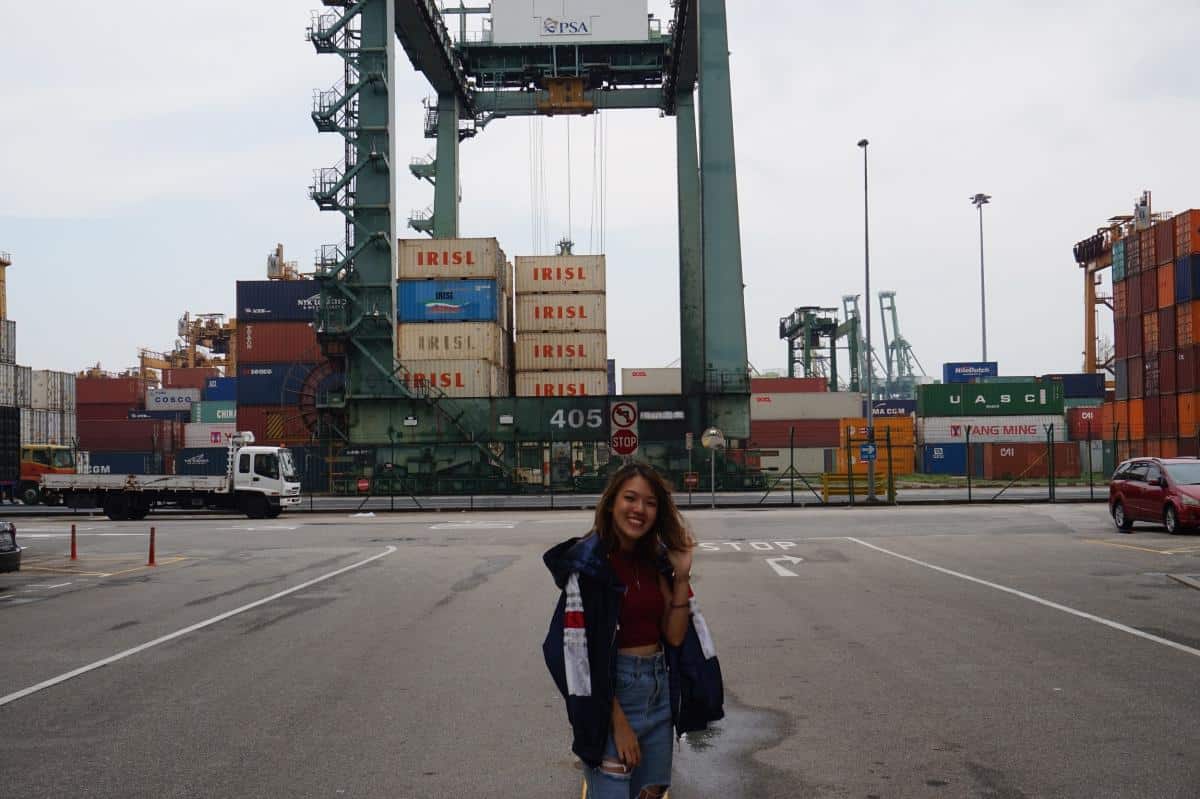 At first glance, one would never expect this unassuming industrial estate near Keppel Harbour with shipping containers to have art galleries. Within the vicinity, you can find a small enclave of independent art galleries holed up in warehouse units housing museum quality artworks from international artists.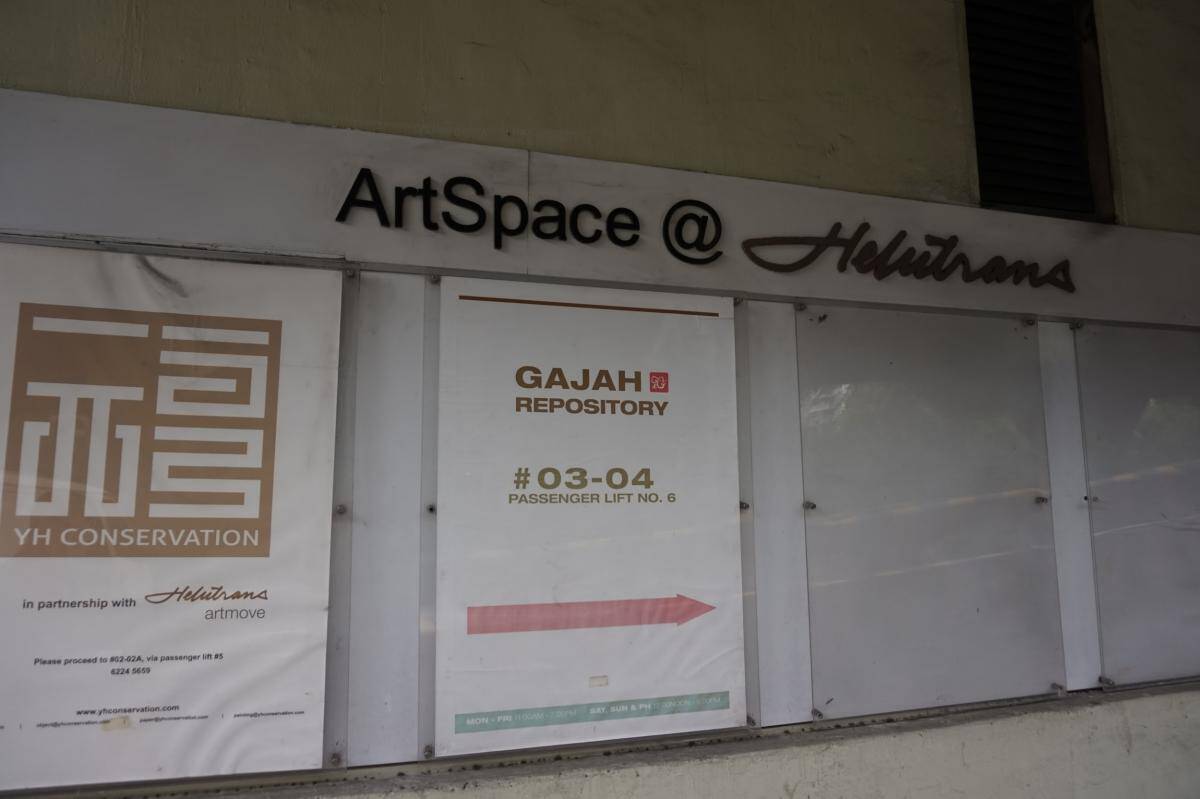 Start the appreciation from level 1 with the renowned Ikkan Art International then head up to level 2, to appreciate the Gajah Gallery which houses works from Asian artists. The uncommon environment for art to be in definitely brings a whole new and interesting art-viewing experience.
Address: Artspace @ Helutrans, 39 Keppel Rd, Singapore 089065
Phone: 6377 6898
Opening hours: Mon-Fri 11am-7pm, Sat-Sun, 12pm-6pm
5. Gillman Barracks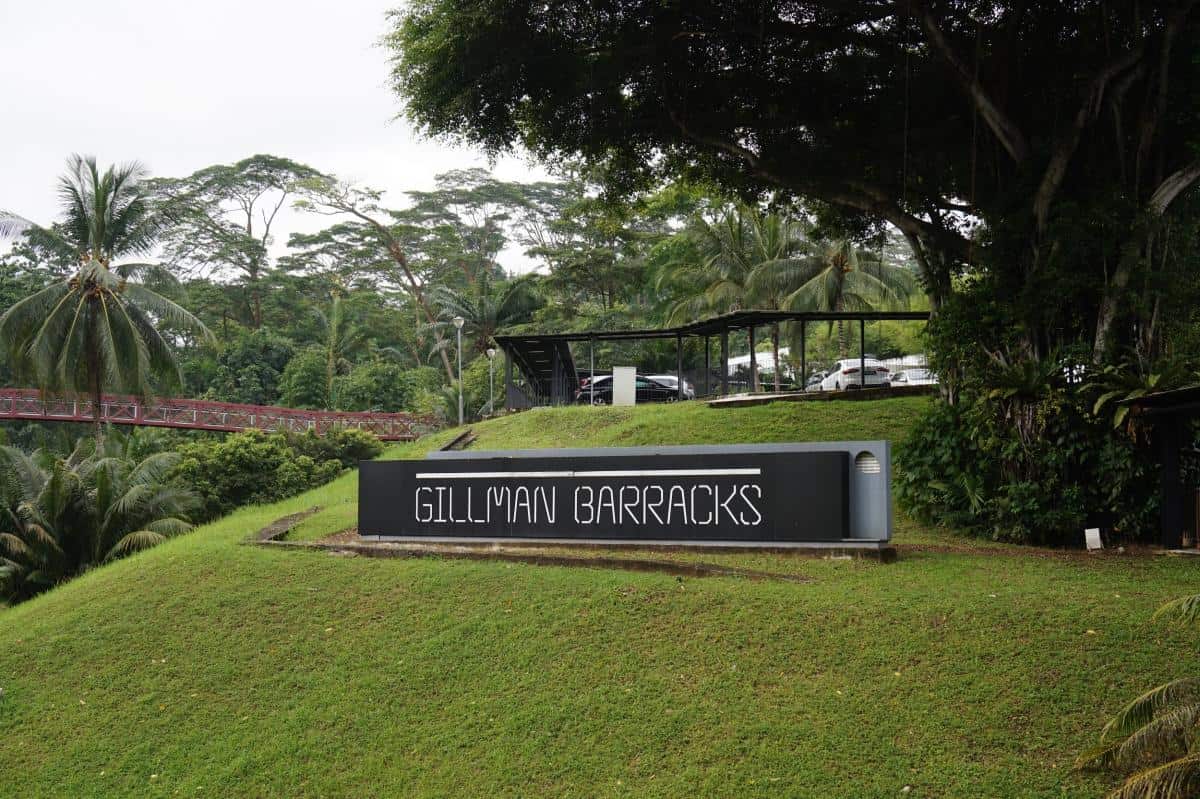 A contemporary art enclave tucked away in a previously abandoned colonial barracks? Sign me up! Its 10 distinctive art galleries have snazzy exhibitions by both local and international artists, curated to invite deeper investigation into the concepts raised in the exhibition programme.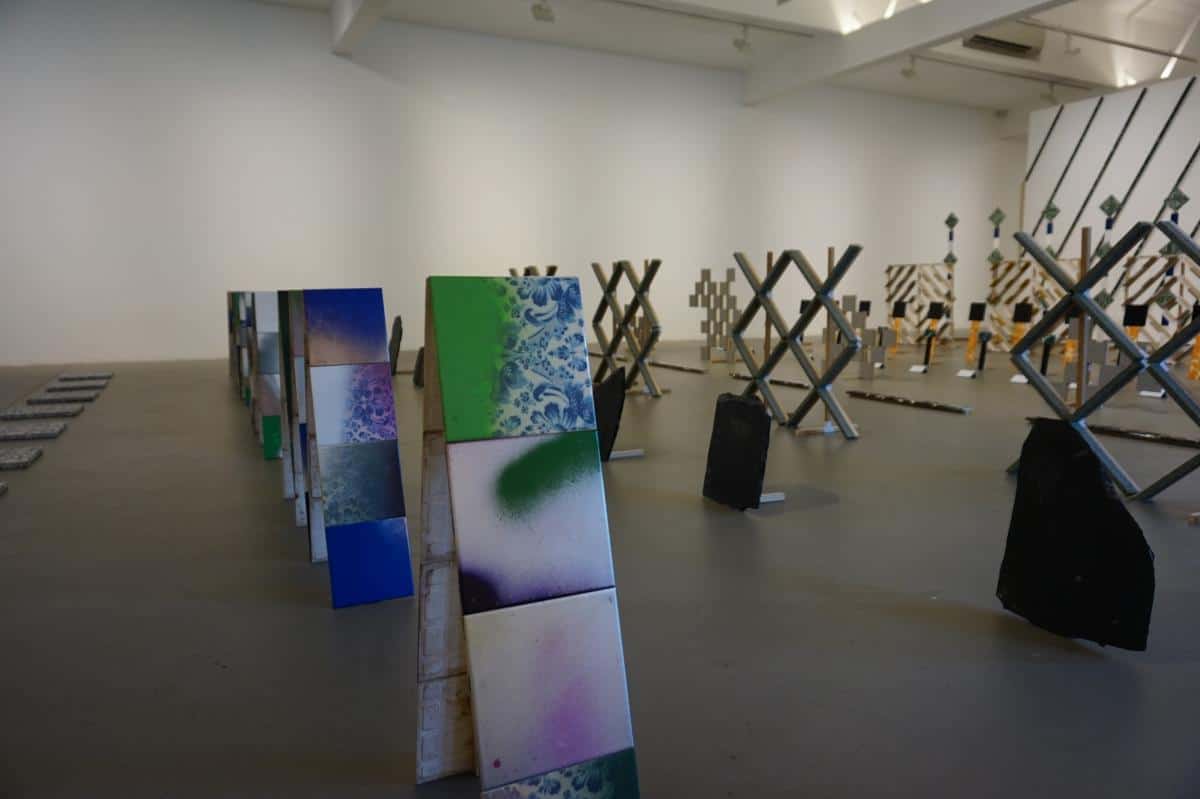 Swing over to Ota Fine Arts, which is presenting Masanori Handa: A Palace, a solo exhibition with erected tiles onto wooden structures, a unique visual coherence deconstructing material. Marvel at Japanese art at the Mizuma Gallery and support local pride by visiting the Fost Gallery and Yeo Workshop, which host engaging programmes involving talented artists in Singapore.
Address: Gillman Barracks, 9 Lock Rd, Singapore 108937.
Opening hours: Tues-Thurs 12-7pm, Sat 11am-9.15pm, Sun 11am-6pm, Closed on Mon.
6. Goodman Arts Centre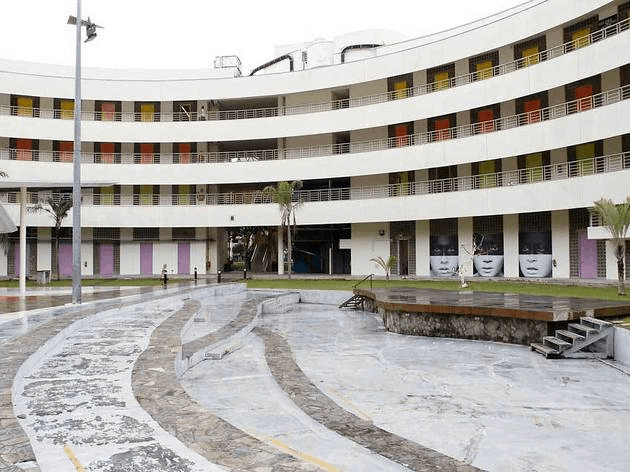 Source: Timeout
An art space amongst old school buildings and lush greenery? Sign me up!
With Goodman Arts Centre housing the National Arts Council of Singapore, 40 over arts and creative groups, shared facilities for rental (including a Black Box theatre, Multi-Purpose Hall, galleries, rehearsal studios, music and art studios, and seminar rooms), it is no wonder this Mountbatten compound is full of art goodness and heritage. A ton of arts activities happens here — from the annual Open House to exhibitions and performances etc for the public's entertainment.
If you are willing to get down to participating in the making of similar art, head down to Goodman Ceramics Studio for pottery classes. Pop by the 2 F&B outlets for refreshments before moving on to peruse the art pieces in must-see galleries such as the Institute of Critical Zoologists with award-winning photographs of the fascinating relations between animals and modern communities; OH! Open house, the very inspiration for Singapore's sole art walkabout with art havens in everyday neighbourhoods; and Donna Ong where you get to be awestruck by exquisite sculpture installations, films and drawings.
Address: Goodman Arts Centre, 90 Goodman Rd, Singapore 439053
Phone: 6342 5790.
Opening Hours: 10am to 10pm
7. The Substation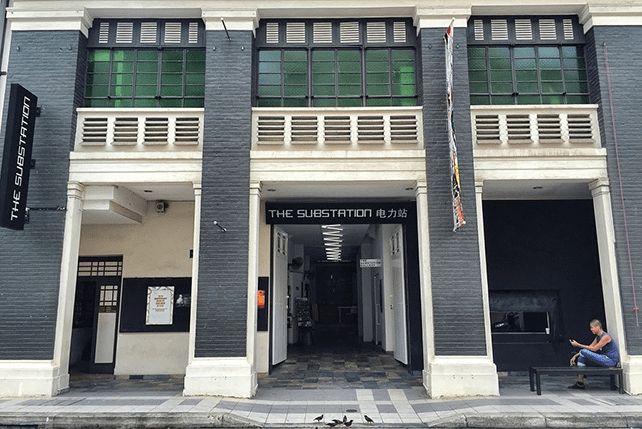 Source: Singapore Art and Gallery Guide
As the go-to spot for art aficionados seeking a dose of contemporary art, it promises the latest short films by rising local filmmakers, experimental art performances in dance literature, music, theatre and visual art. Watch out for the different ranges of events and artists – including a wide range of poets, visual artists, local rock bands, and international short film festivals – in the different seasons, as well as art and photography classes. As Singapore's first independent contemporary arts centre, expect a whole new insight into the visual arts. Can't take too much of the arts? Chill at Timbre, the open-air bar, and bistro amidst greenery, hosting local bands and their regular live performances.
Address:  45 Armenian St, Singapore 179936
Phone: 6337 7535
Opening Hours: Monday to Friday, 12pm – 2pm and 5pm – 8pm. Saturday and Sunday, open an hour prior to weekend showtimes. Closed on public holidays.
(Header image credit: Source)