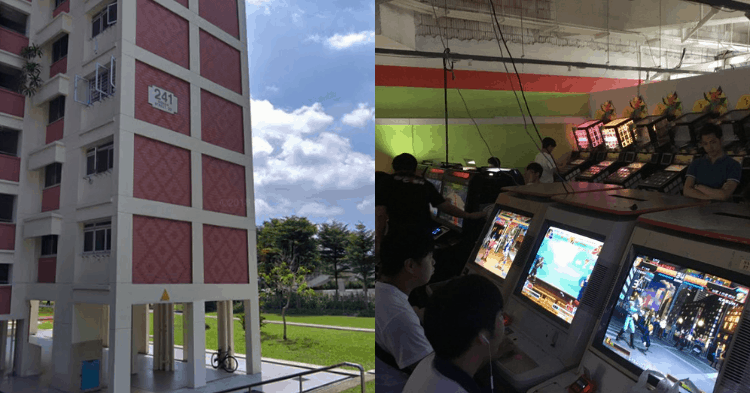 Imagine walking into a large arcade full of blaring music and flashing lights. You head down to the back and hear the loud smacking of buttons and dropping of coins. Amidst it all, the pained groans of a loser and a loud "Yes!" of the winner at a Super Street Fighter II Turbo machine. You set a coin down by the machine down and request "I've got next."
This is the essence of the "Fighting Game Community", or FGC for short.
Arcade culture in Singapore is fast fading, slowly phasing out a popular medium in which people gathered for these virtual martial arts. However, one man decided to turn that hobby into something even more.
Stepping through the doors of what used to be a bomb shelter at 241 Bishan Street 22, I meet with Mr. Lenn Yang, the owner of Versus City.
Meeting Lenn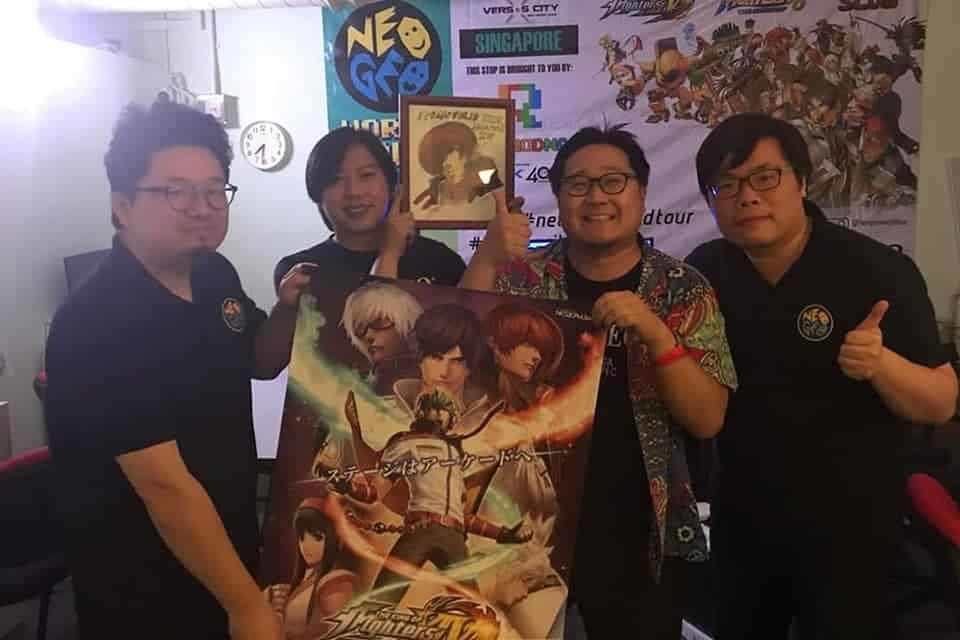 Versus City, affectionately referred to as VSC, is almost a stark contrast from the peaceful Bishan Park which stands beside it. The place opens on Friday and Saturday evenings, with familiar yelps and laughs from the players along with furious button tapping that can be heard around the small commons area.
In the middle is Lenn, happily chatting up his customers while fixing up some consoles.
"I wanted to do something else which allows integration into my day job schedules. The pre-requisite is that it has to be a fun endeavour which does not jeopardize my primary livelihood," he tells us. While he runs the place alone, he occasionally gets help from others who eagerly participate in this community of fighting gamers.
As an avid gamer himself, Lenn was an active arcade goer, though he feels that a lot has changed in recent times, "The 'arcade centre' that we all know back in the day has transformed into family fun centres mostly with carnival type games, driving and shooting simulators and the music/rhythm games. I do miss the old-school arcades."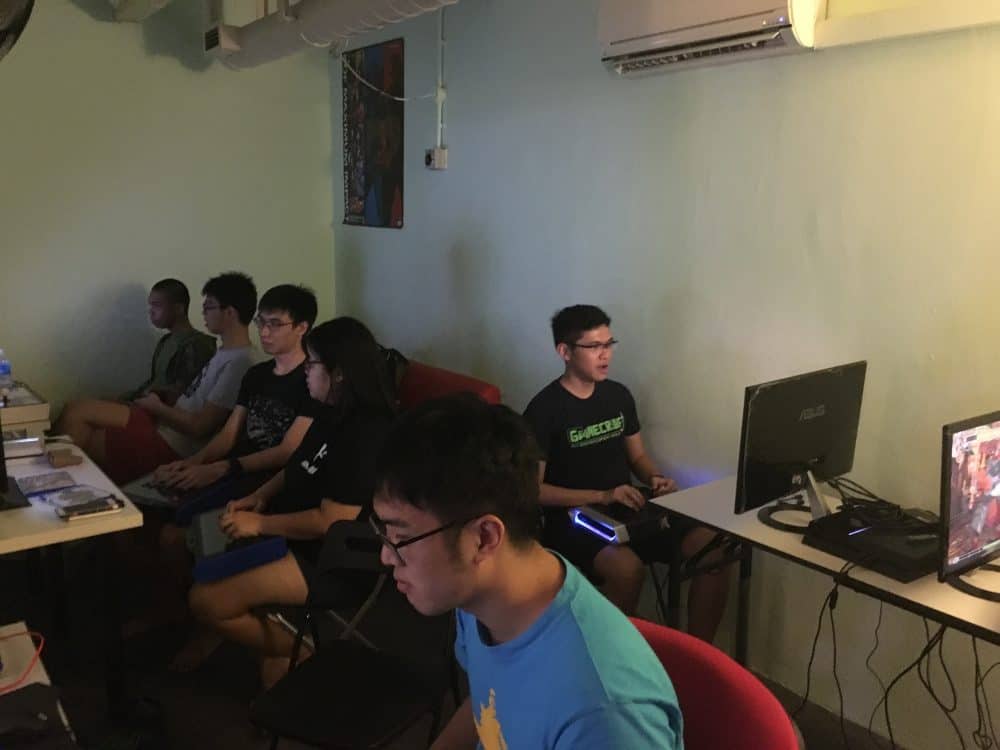 New patrons like myself may not have realised, but the Bishan venue is actually not the initial location of the small fighting game hub.
"The first VSC also did video game retail. However, with the trend of digital downloads, physical brick and mortar game shops will require tremendous grit and competitiveness to sustain. Unfortunately, VSC wasn't one of them."
Despite these setbacks, Lenn claims that "aside from the financial stresses every now and then, it is still quite manageable."
A Scene On The Sidelines 
The rise of E-sports (electronic sports) has been a hot topic over the last few years. It is not uncommon to see huge tournaments such as DOTA 2's The International involve millions of dollars in payout.
Thousands of fans and spectators gather at an ESL tournament to watch teams like Cloud9 and TeamSoloMid face off in yet another high-octane match in Counter-Strike: Global Offensive. To most gamers, these games and tournaments highlight the face of competitive gaming.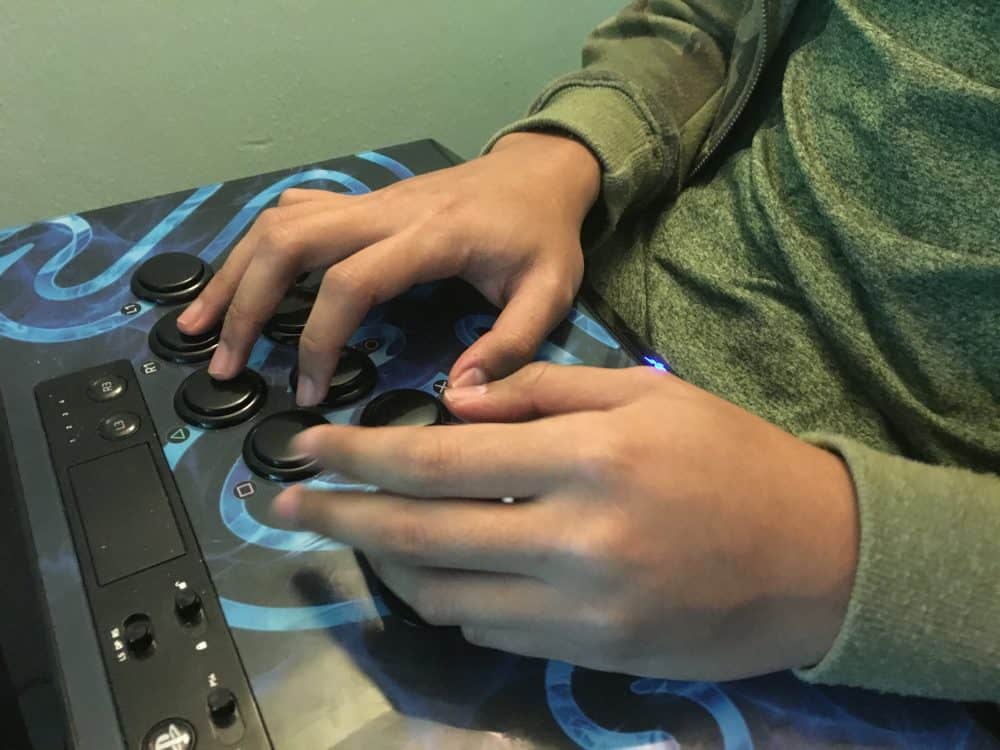 Yet where does the FGC stand?
Countries such as Japan and the US display rapid growth of their FGC, allowing for a decrease in skill gap due to region-wide practice. However, the same cannot be said locally.
Those who want to further develop their skills outside of beating in-game bots and players with competitive drive often find themselves without a place to go.
Even the arcades have infrequent updates on the latest fighting games. Lenn takes it upon himself to provide a place for this small scene, regardless of anyone's background or skill level.
"I try to integrate a homely atmosphere in VSC," he tells me. "I look at it like an extended version of my entertainment space at home, a massive entertainment room."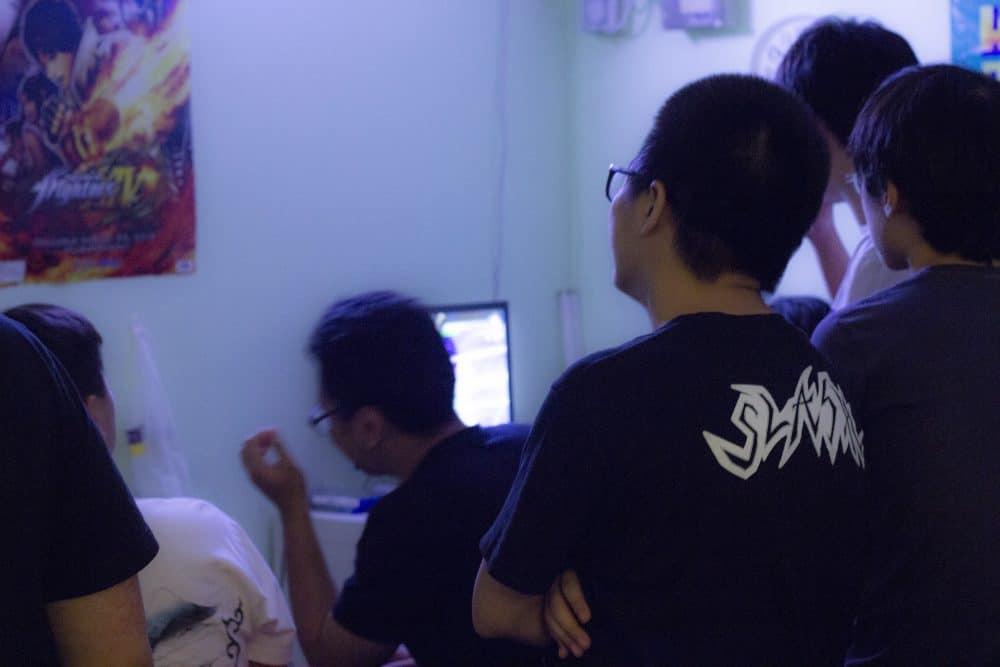 Standing amongst cramped chairs and consoles, I understood what he meant. There was an air of friendliness among the players, guiding each other and honing their skills, yet with the same drive and motivation to better one another.
Lenn even encourages guests to bring their own games and consoles in hopes that they can find other like-minded players. They may even foster the growth of a new community.
While not an exact replica, it almost feels like the arcade community he knew never left.
"I also hope they are able to forge new friendships with like-minded people. To be able to get better at their titles of choice and to integrate into this family-esque community while also bringing along their friends/new inductees for the ride."
Fight For The Future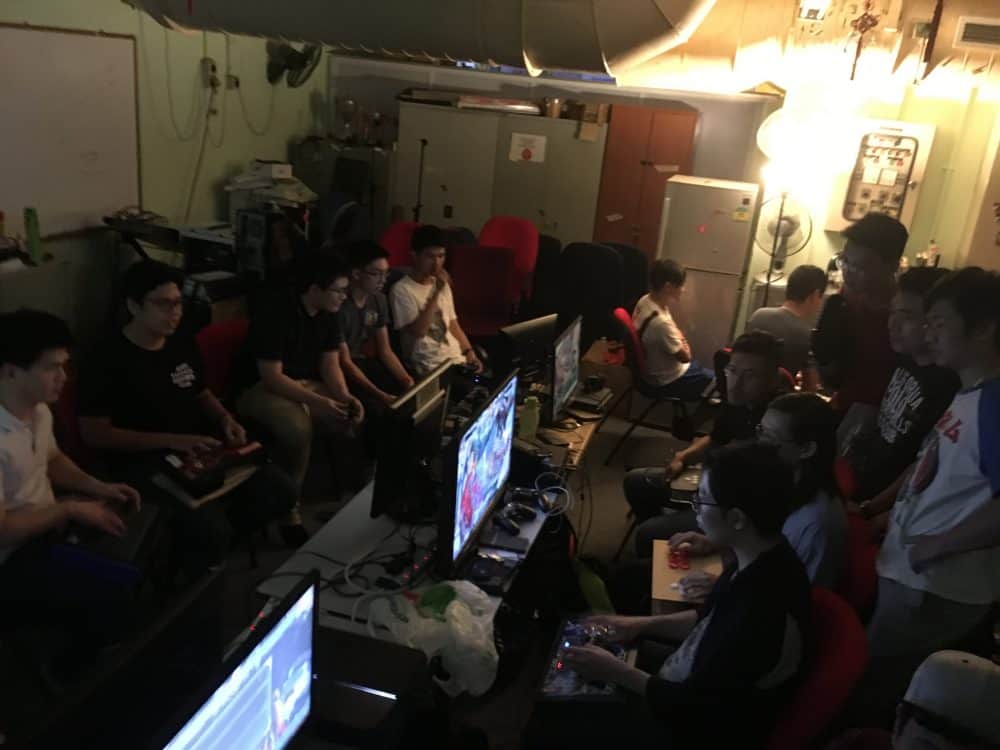 When asked about future plans or a potential change of venue for the shop, Lenn jovially replies me: "Immediate plans would probably be adding a couple of Nintendo Switch Consoles when Super Smash Brothers: Ultimate arrives."
For now, it seems that the weekly hubbub of fighting gamers is enough to satisfy him. The current location at Bishan is not going anywhere, as well as Lenn's desire to continuously support and garner attention toward the scene.
With the passing of South East Asia Majors 2018 in Singapore, one of the world's most premiere fighting game tournaments, VSC now garners the attention of foreign players as well. If Singaporean fighters placing high in tournaments are any indication, perhaps growth is indeed possible for the scene.
You can check out VSCs page over here.