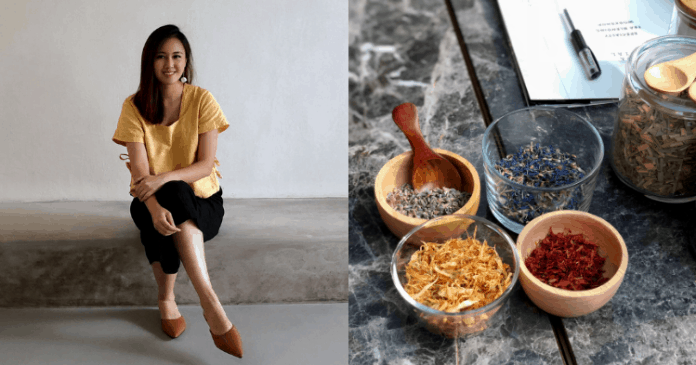 If you were a blend of tea, what would you be?
Jolene of Antea Social reckons she would come close to a blend of matcha.
"I think I am quite an adaptable person, and matcha is a very versatile tea," she says, pointing out that matcha is used in many different kinds of food, such as drinks, cakes, and bread.
Antea Social, a local brand which specialises in artisanal teas and tea experiences, came to fruition as a result of Jolene's desire to start a business – in her words, to "try to build something new."
The brand – whose name is creative wordplay on "antisocial", yes – advocates conversations and bonding, which runs contrary to being antisocial at all! With a quirky and unconventional name of this nature, this is a common question they receive from the people who come across the brand.
Jolene points out that "[being asked about the brand's quirky name] itself is a great conversation starter," and "(exactly) what (they) wanted to achieve with (their) brand." In addition, the Antea Social logo has an ampersand symbol on beside "Antea" –
"That also represents (you & me) & tea," said Jolene.
A Love For Food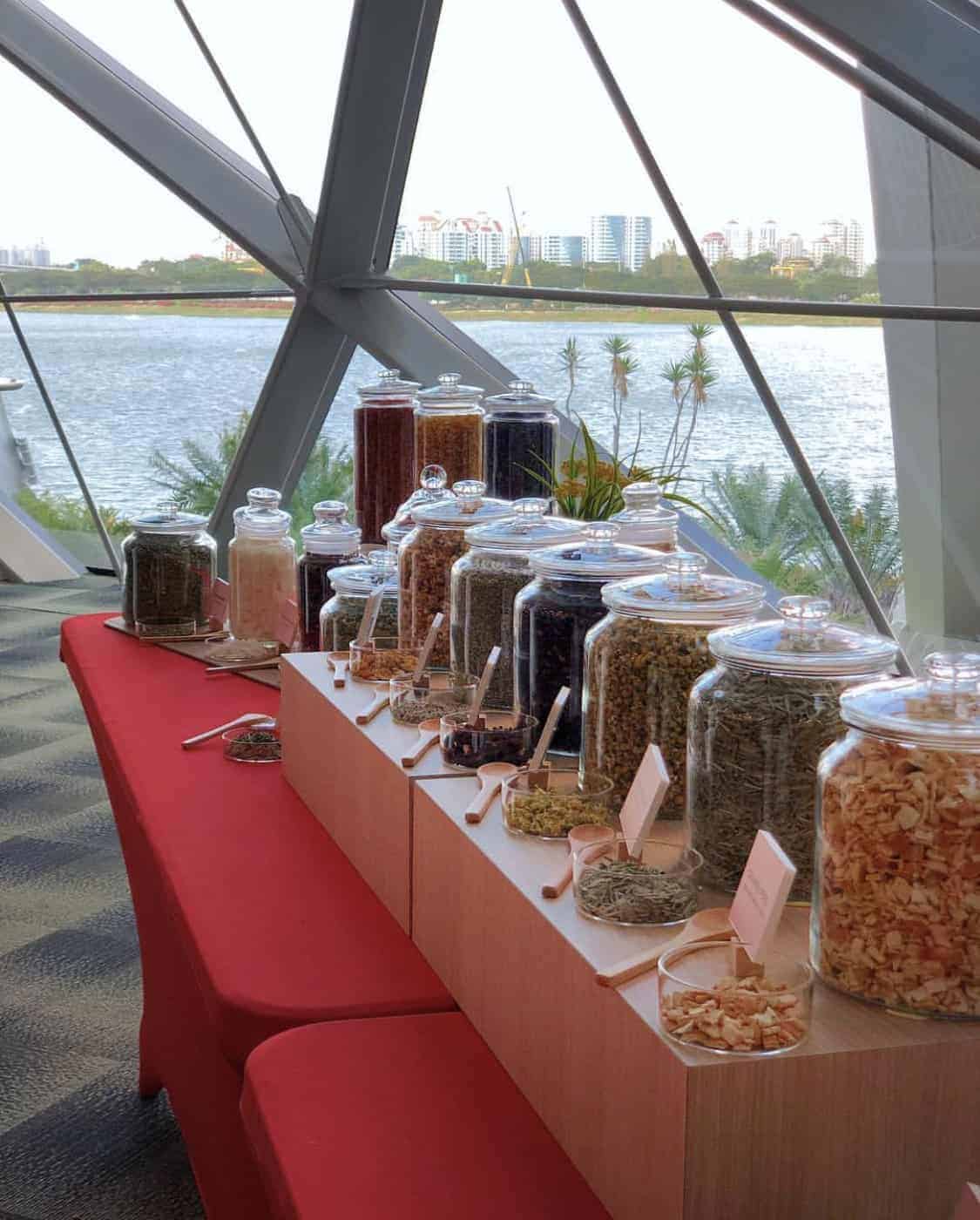 Prior to Antea Social, Jolene's working life started in the banking industry. This was followed by a stint with Singapore Airlines as a flight stewardess, which she describes to be "a really random YOLO decision."
Explaining how Antea Social came to fruition, she says –
"Food is something I really love, so being in the food and beverage (F&B) industry came about naturally."
Perhaps, this is why Jolene sees herself selling soft serves or ice cream, had she not ended up in the business of tea.
"I love products that I can get creative with, and would enjoy experimenting with all sorts of different flavours," she explains.
Nonetheless, Jolene decided to focus on tea – it is a beverage she loves, and always drinks. Recognising that the tea options in the local market were limited in terms of single origin and specialty teas – the kind of teas she prefers to drink – she started her journey by equipping herself with knowledge about tea.
Going In-depth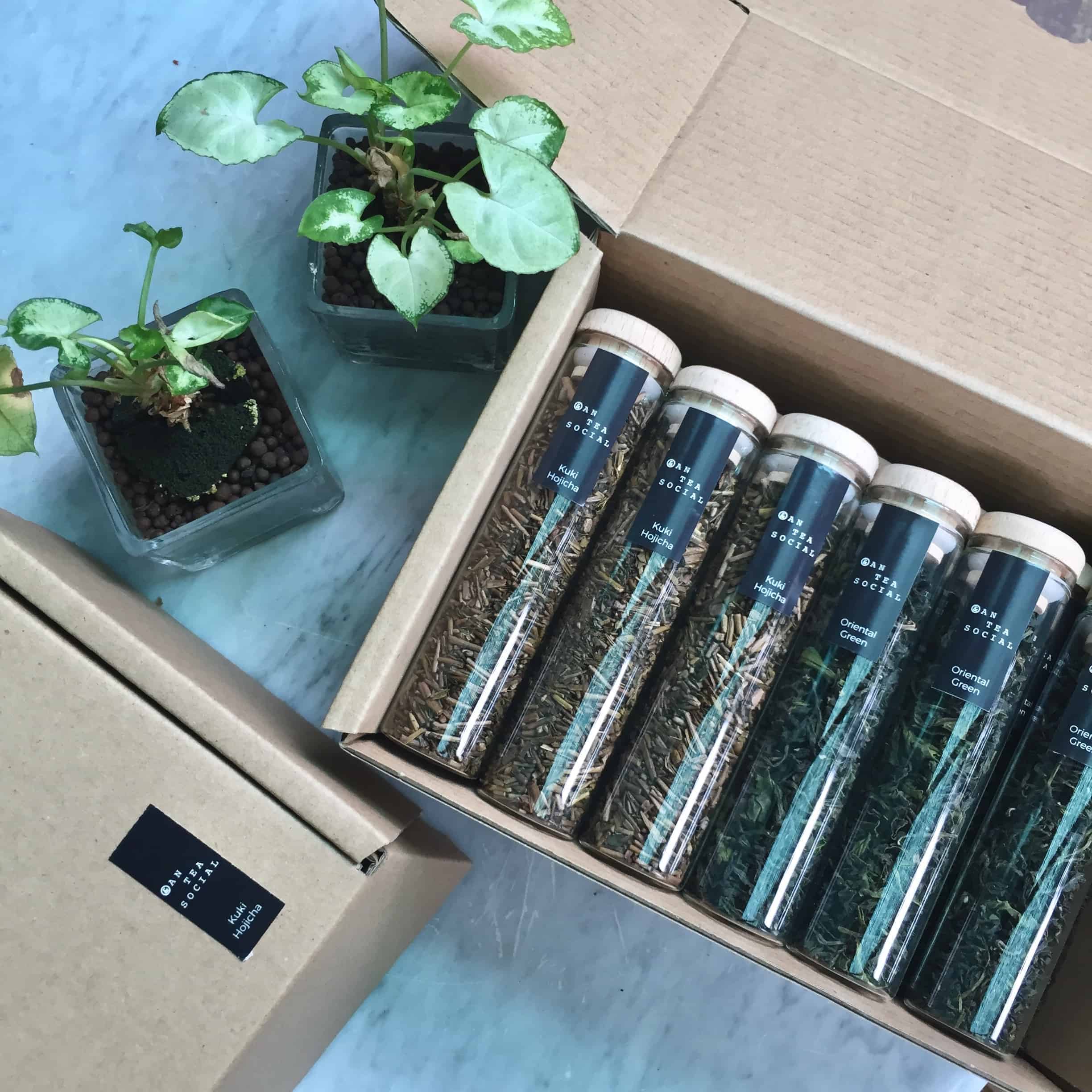 Noting the difference between the focus given to specialty coffee and specialty tea, Jolene explains that the focus put on specialty coffee was not similarly observed for specialty tea, with "very little attention" given to the latter.
She saw herself not only as a purveyor of teas, but also as someone who could share knowledge and educate the masses about what the world of tea can offer. This led her to attend courses on tea, eventually attaining certifications for both Tea Mastery and Tea Blending.
In addition, Jolene visited tea plantations and tea factories to learn more about what goes on behind a cup of tea.
Antea Social's current tea collections are "carefully curated and sourced directly from tea makers and farmers," because Jolene wanted her customers to know where the teas came from, and to share the stories of tea-makers to tea-drinkers.
A Holistic, Mindful Experience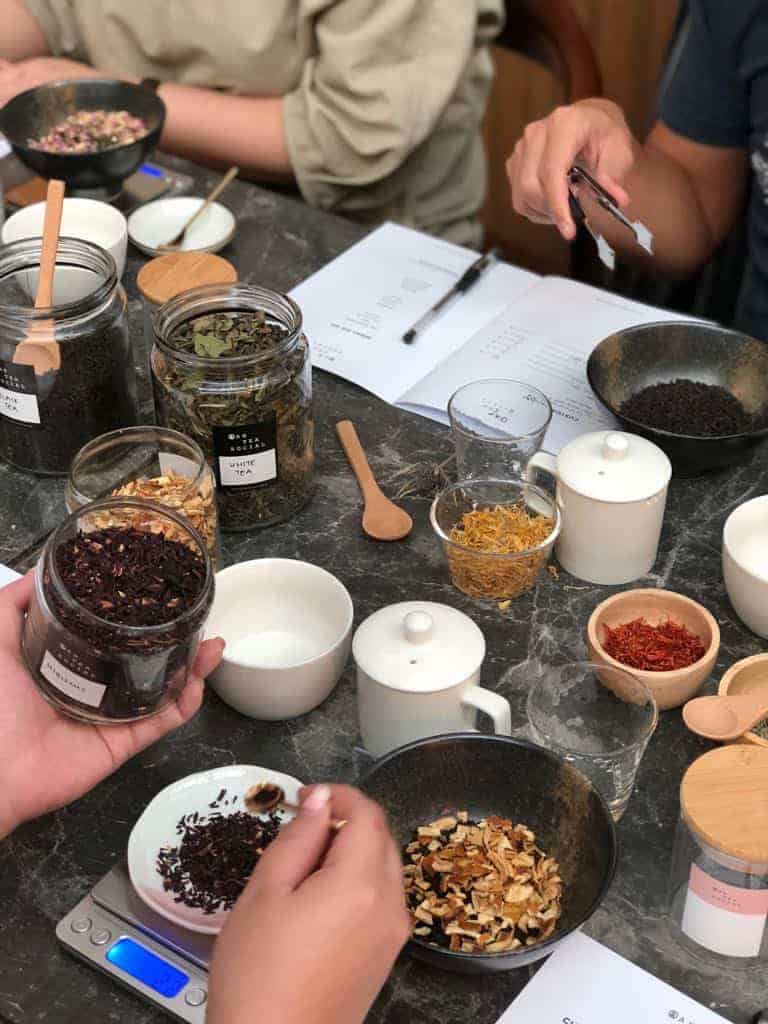 With an increasing number of new local tea brands being established in the market in recent years, one might be curious how Antea Social stands out from their competitors.
They do so with the perspective that tea-drinking is a holistic experience, not only as a commodity.
Thus, it makes sense that Antea Social hopes to "bring a sense of mindfulness with every sip of tea," and encourage their customers to slow down, to be present in the moment.
"Tea is something that can be enjoyed both in the company of others and alone. For us, the best part of enjoying a cup of tea alone is in being fully immersed in the present moment, paying attention to brewing, pouring – and finally taking a sip of that cup of tea without any distractions."
"Just thinking of nothing else but slowly preparing a pot of tea can be therapeutic. Of course, there's the other side of tea that we love as well – friends and families gathering around, sharing a pot of tea with lots of laughter and stories, and being present in each others' company."
A Multi-Faceted Experience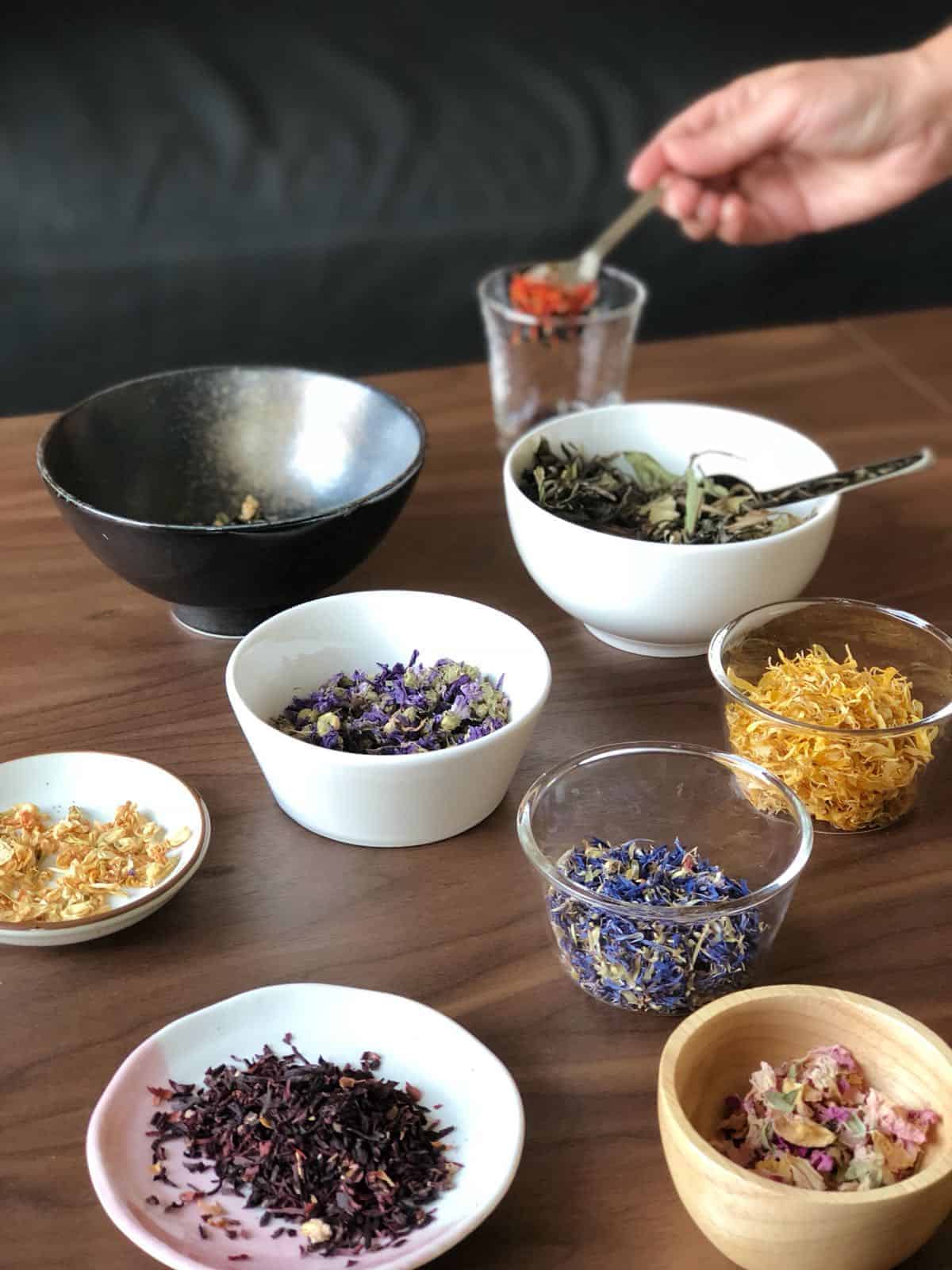 At Antea Social, Jolene wants her customers to "experience the many facets of tea", which include aspects such as single origin teas and unique flavours of tea. However, it also includes tea experiences – such as tea blending.
"We love pure teas but find that a lot of people here are unfamiliar with it, with the notion of it being too traditional or an 'old man's drink'," explains Jolene.
In this light, they created their Signature Tea Collection, working with a Taiwanese tea master to create traditional oolongs with a twist to "bridge the gap" between flavoured teas and single origin teas.
"The oolongs in our Signature Collection are made using a unique and time-consuming method, and have no artificial components or flavouring," Jolene says.
Instead, the Signature Collection consists of pure oolong teas, which have been infused with the aroma of fruit, flowers and herbs.
In making tea-drinking a holistic experience, Antea Social also runs other tea-related experiences. These include tea blending workshops, mobile tea bars, DIY tea blending bars, and tea gifting and favours.
If you're new to Antea Social and their flavours, Jolene recommends their Lychee Oolong, which is also their most popular tea flavour.
"The aroma of lychees is simply amazing and the tea still retains its natural oolong flavours," she says, attributing it to the tedious and unique method they use to make their Signature Collection teas.
Past And Future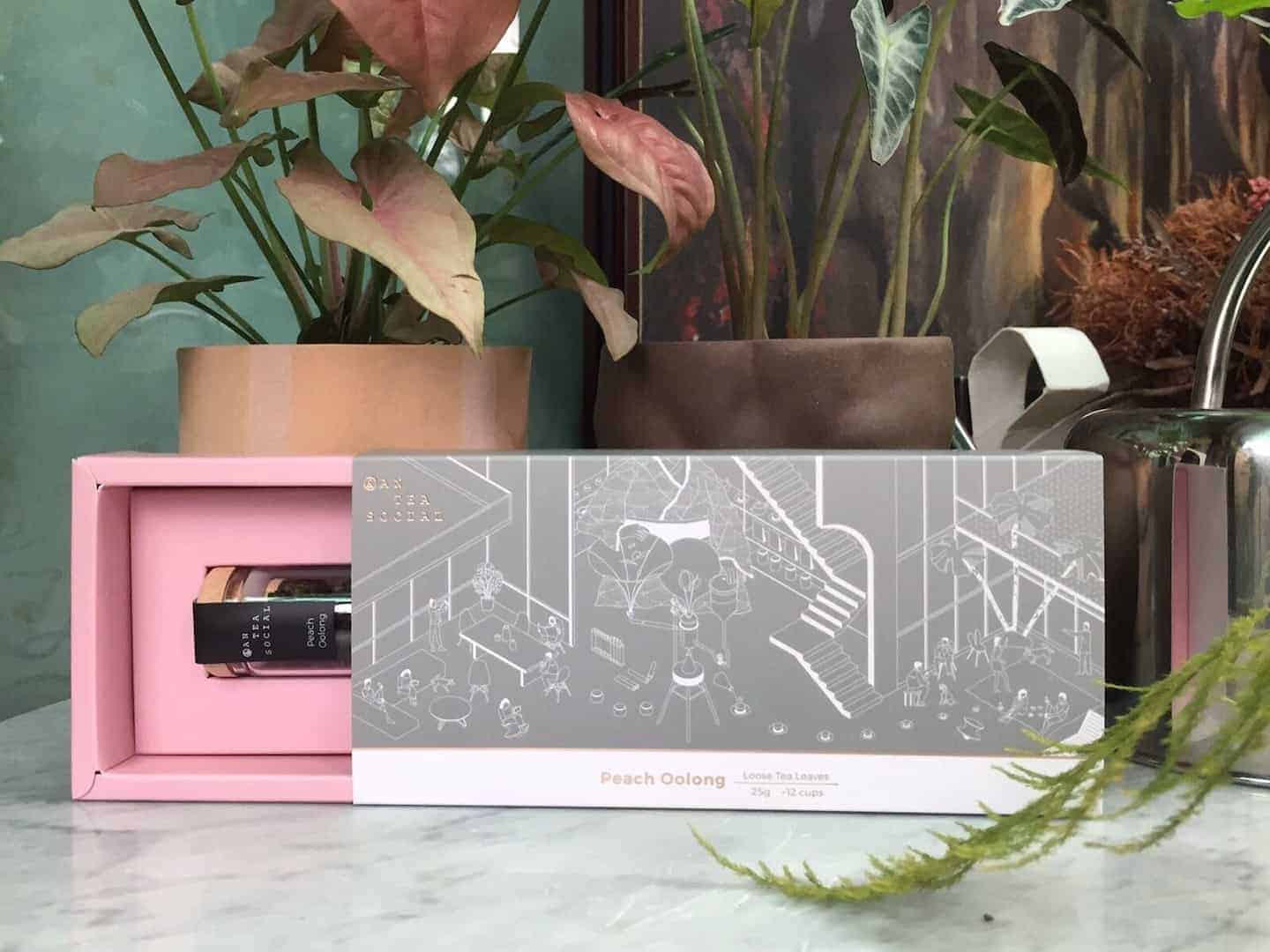 Looking back, Jolene describes the journey at Antea Social thus far to be "made up of many little proud moments," rather than a single defining point. These include seeing the their packaging designs materialize into actual products, having their brand being recognised, and customers leaving happy and satisfied with their products and events.
"All these little things make us proud of what we do at Antea Social," she muses.
Moving forward, Jolene hopes for Antea Social to be "a brand that always comes to mind" when people think of speciality teas. In addition, she hopes for more people to be able to enjoy tea, and to get to know more about what the world of tea has to offer.
Having recently found a permanent home – which is in the midst of renovation – Antea Social is set to open a new modern contemporary teahouse.
You can follow their adventures via social media, here and here.