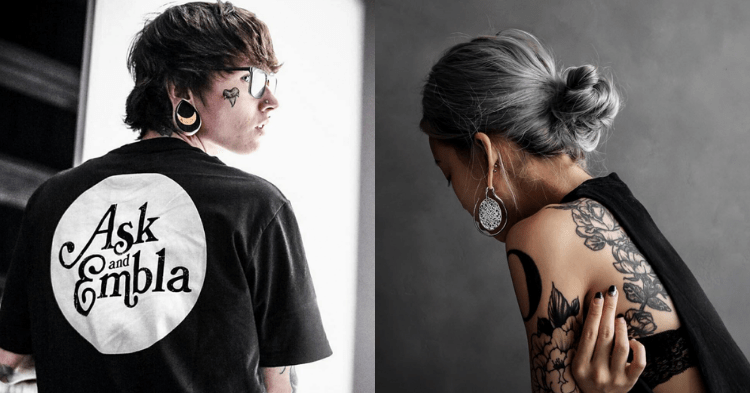 When we talk about body jewellery, we can safely assume that everyone has at least one. It could be a diamond pendant or gem stone earrings. Perhaps a Pandora bracelet, or even engraved wedding bands for a happy couple. 
It doesn't matter what kind you have, you definitely own some sort of body jewellery.
But do you own any alternative body jewellery? 
What Is Alternative Body Jewellery?
Many of us would draw a blank.
Firstly, there is body art which includes tattoos, henna, body paint, and regular piercings. 
Then, there is alternative body art which comprises of body modifications such as scarification, implants, shaping (e.g tight corsets that alter the waistline), and other more uncommon kinds of piercings (e.g. stretching of ear holes). 
Alternative body jewellery are the ones you wear in the second category. 
As times are moving forward, so are its people. Popularity in alternative body jewellery seems to be steadily growing, as people explore different forms of accessorising and forms of expression.
Catering To These Needs

 
Nestled snugly in certain parts of Singapore are tattoo and piercing shops that sell these kinds of jewellery.
If you walk into a physical shop such as Exotic Tattoos & Piercings, you can expect to find plugs & tunnels (for stretched ears), septum rings, tongue studs, and navel studs. 
But perhaps it was because "there weren't many online stores that curated body jewellery for people with body modification" that Olivia Eleazar Tan, the founder of Ask & Embla,  jumped at the chance to provide products to this targeted audience.
The fact was that this business model was not yet prevalent in the then e-commerce ecosystem when the Singaporean start-up launched 5 years ago.
Ask & Embla
Ask & Embla consists of a small team of people who design, curate, and sell alternative body jewellery on their online store.
Founded by 25 year old Olivia, or Oli, Ask & Embla specialises in plugs and tunnels, septum piercings, and apparel.
The love for alternative body jewellery began with Oli listening to lots of heavy metal and rock music back in 2007. "A lot of the musicians in the bands I listened to had pierced ears and stretched piercings so I was very heavily influenced by them."
Oli herself has stretched earlobes and several tattoos on her body.
"When I was 13, and listening to a lot of their music and discovering my self identity, I started to pierce my ears and stretched them, and got into body modification," she says, her demeanour breezy but collected. 
Starting a business at the age of 20 sounds truthfully frightening, especially when you are selling something to a relatively niche market.
But when she got her first sale within the hour of launching the site, Oli had the inkling that Ask & Embla was going to feed the demand of her target audiences nicely.
Knowing Their Clients
Majority of their customers hail from "mostly western countries like Europe and The Americas but there are a lot of Singaporeans ordering from us too," Oli starts, "but less." She continues as she slightly juts her chin to the side with an astute look as if to express that this is obvious. 
Body modification dates back centuries with substantial archaeological evidence of the practice. In parts of the world, piercings are seen as a status symbol or a paramount part of a ritual.
Body modification is firmly gaining popularity in the west. With the proliferation of information across the internet, it is little wonder that our society in Singapore is increasingly becoming open-minded to alternative piercings and body modification.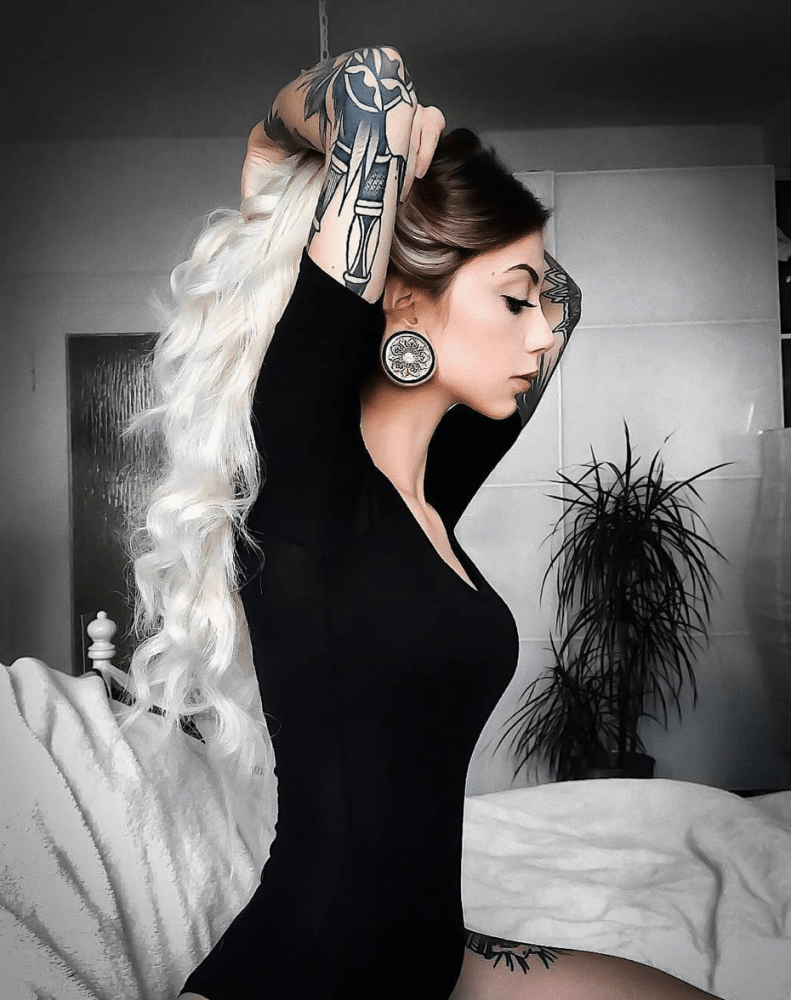 "I've observed an increasing number of people getting tattoos, it's becoming fairly common now." Oli offers her observation after a split second of thought, "just because of the frequency it's happening in."
It has always been a part of society and the human race as a whole. And it seems that body modification is destined to live and breathe longevity.
Planning Ahead
Under the "About Us" page on the Ask & Embla site, they tell you that they want to create and source one-of-a-kind jewelry and apparel for the expression of individual style.
It is congruent with what Oli shares as she tells me that her front end goal is "bringing people pieces of jewellery to add to their daily lives that let them express their individuality that they are proud of."
What about on the back end? 
"To create an alternative working environment for the Ask & Embla team, that's safe from the clutches of the corporate world. Of fun and creativity and trust so that we can add value while enjoying the work we do." 
To find out more, click here.