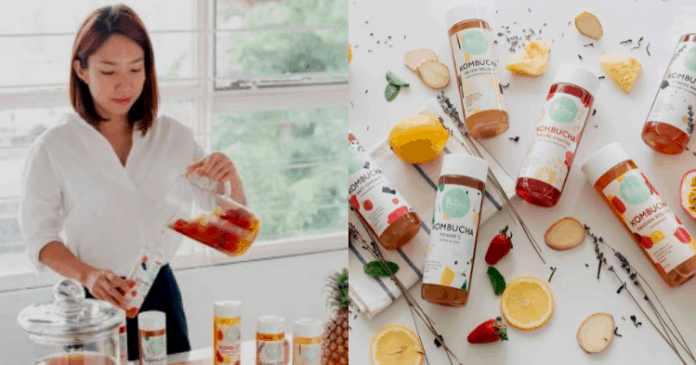 A confession: up until this year, I didn't know what kombucha was. I was truly ignorant of its incredible health benefits, and it wasn't until I came across the Instagram profile of Yocha did I even begin to get interested.
Imagine this: a drink that's not only chock full of flavour, but also of a variety of natural probiotics, beneficial acids, anti-oxidants, and organic enzymes. Doesn't sound real? Yet, that's exactly what kombucha is.
The Start Of A Healthy Journey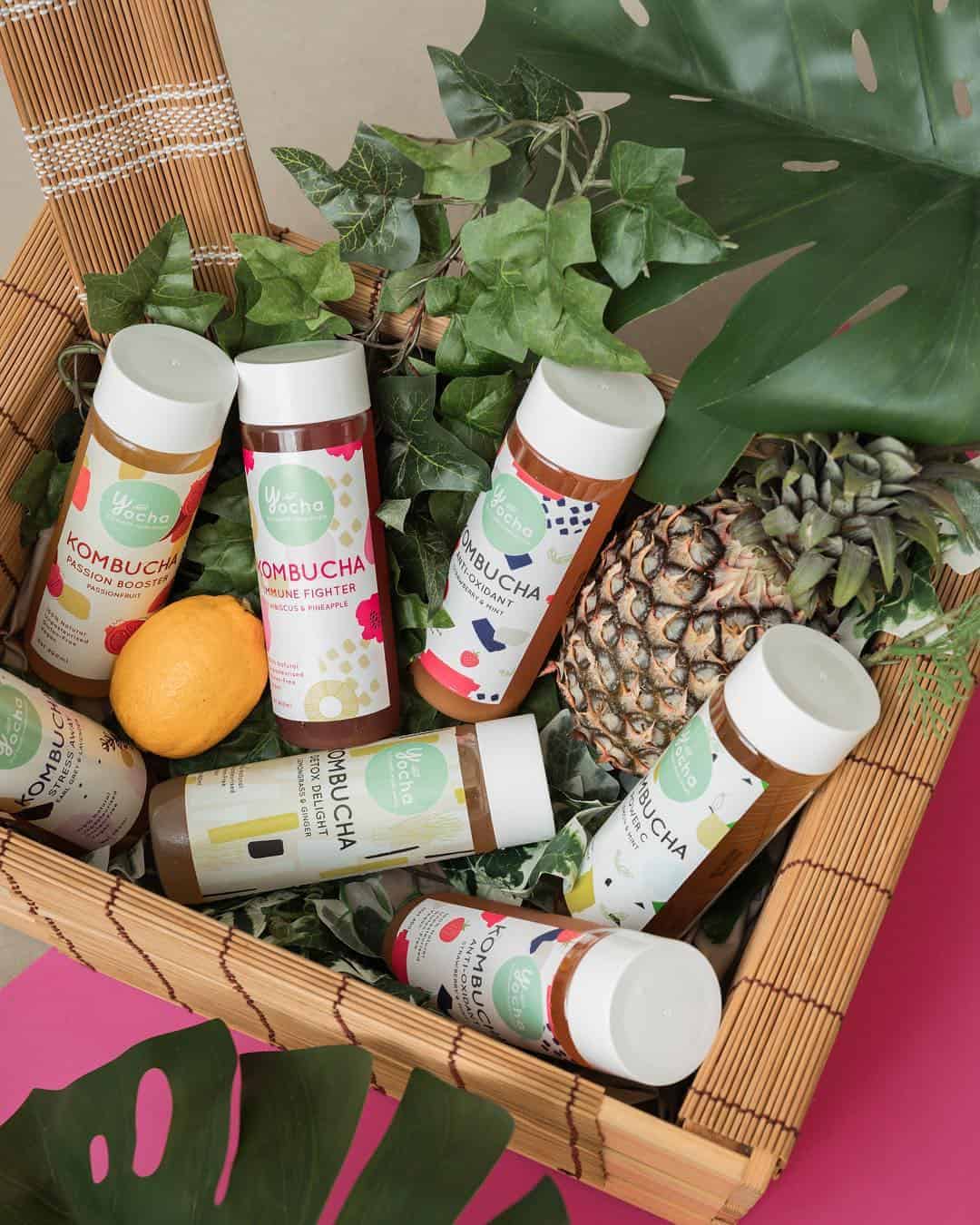 After Yocha grabbed my attention, I immediately followed and set about contacting the owner, Amanda, who graciously accepted my invitation. I asked her what set her on the course of creating kombucha.
"My chronic allergies (eczema and sinusitis) improved significantly after I started consuming fermented drinks daily – kombucha and milk kefir. I could wean off years of topical steroid medication for my eczema and resume a normal life. It has been 4 years ever since and I have not had any major flare-up. As for sinusitis, it is totally gone. I used to have difficulty breathing 24/7. But now, I could breathe like a normal person and sleep through the night," she wrote.
"I started Yocha because I couldn't find any kombucha brands in the market. The shelves were mainly filled with soft drinks, fruit juice, dairy or alcoholic beverages. I knew there is a gap in the market to be filled and felt that kombucha would be a great addition as it is healthier and natural.  "
A Combination Of Goodness And Flavour
And healthier and natural it is. After researching about kombucha, I discovered that it is a fermented drink full of wonderful beneficial probiotics and anti-oxidants.
Some of the benefits of drinking kombucha are lowered rates of anxiety and depression, improved digestive health, and increased immunity, among many others.
I sifted through Yocha's site and got a look at some of the flavours in-store: strawberry and mint, hibiscus and pineapple – even passionfruit. You can take your pick for whichever you think your body needs the most.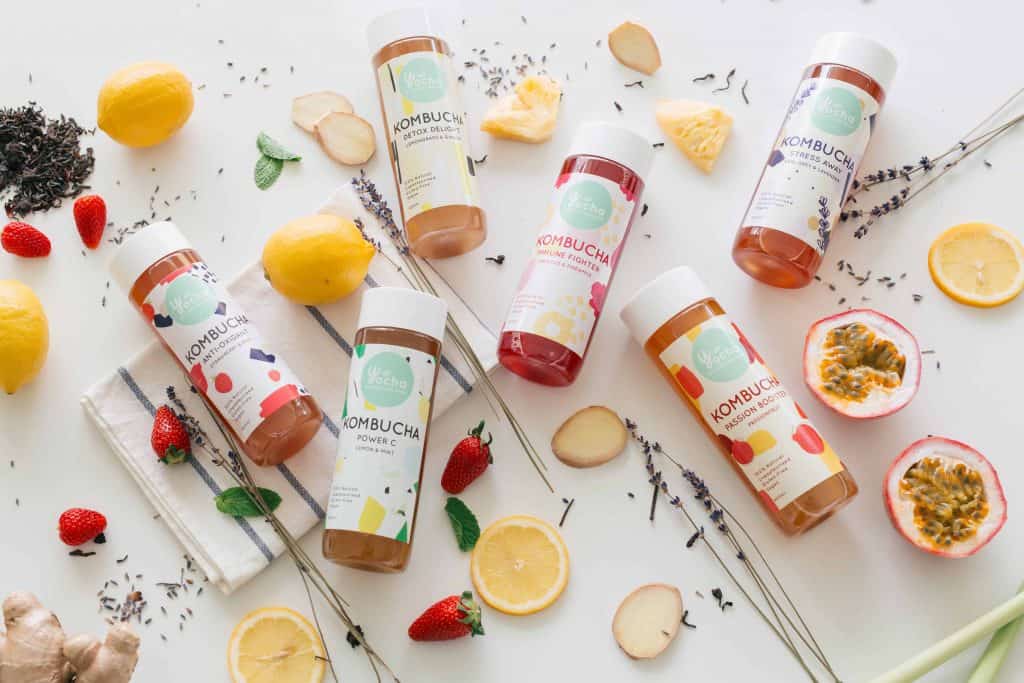 A fascinating feature about Yocha is its monthly subscriptions, Revitalise and Rejuvenate, in which you can get 20 bottles of kombucha delivered to your house monthly at the comfort of your home.
For a personal opinion, I asked Amanda what her favourite flavour was.
"This is tricky. I have experimented with many types of fruits and herbs before selecting 6 flavours for Yocha's current kombucha line. However, out of these 6 flavours, my favourite would be Power C, the Lemon and Mint. It is very refreshing and has a good balance of sweet and tangy."
The Challenges Faced In The Journey
However, when Amanda first started out, it seemed that most consumers didn't know what kombucha was. She revealed to me that educating Singaporeans about it was one of the challenges they faced.
"We spent a lot of time sharing about many topics. For example, what kombucha was, its making process, and why is it beneficial to consume kombucha it. Being one of the pioneers in local kombucha brands, we had to try many different methods."
Amanda also shared that despite the little bumps in the road, she has big plans for Yocha.
"Kombucha has just started in Singapore, and it will continue to grow. We have seen the success of kombucha in America, Australia, and other countries."
I asked her if she would be interested in having a physical outlet to share her love.
"Brick and mortar outlets are no longer the best way to do business, especially for F&B. I don't think it is necessary for Yocha to have an outlet to serve walk-in. But it will be cool to have a kombucha concept store! I hope one day to see Yocha as a well-established local brand in Singapore and in other countries."
Spreading The Love Of Kombucha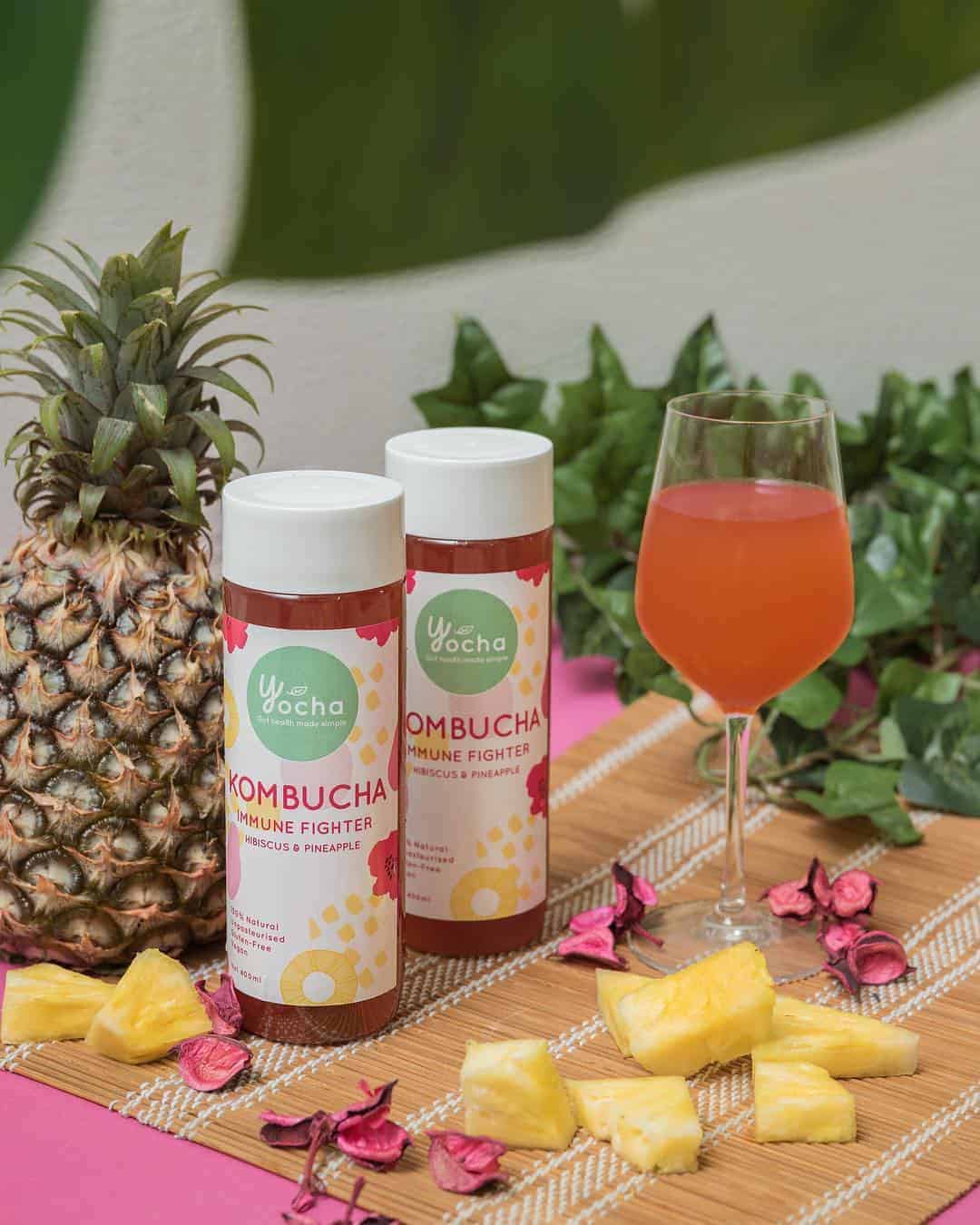 Despite my recent discovery of the drink and its benefits, I am glad to know that there is already an established love for kombucha. Moreover, it's warming to know that love is growing and that more and more Singaporeans are becoming aware of such an amazing drink.
As a farewell, I asked Amanda for advice to give others who have love for something and want to spread it around.
"Pursue your passion and turn it into a business. Keep learning as you will need to handle many aspects of a new start-up, you will need to multitask in many roles – as a worker, salesperson, accountant, payroll, designer, marketer, and more."
To find out more, click here.