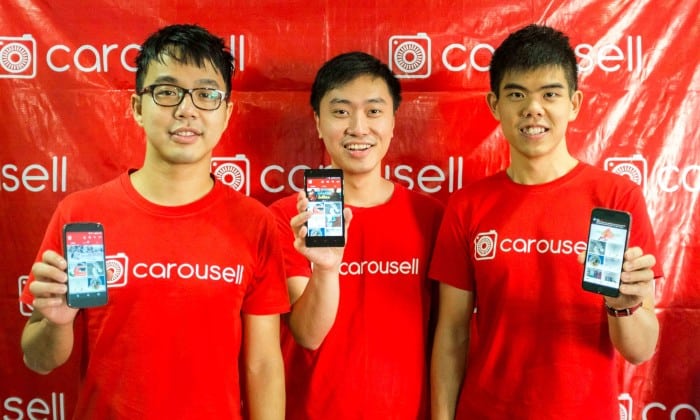 Well, it's about time.
Singapore-based Carousell was founded on 1 May 2012, by co-founders Quek Siu Rui, Lucas Ngoo, and Marcus Tan. Headquartered in Singapore, Carousell boasts operations across 13 major countries such as Singapore, Malaysia, Indonesia, Taiwan, and the United States.
Premium Listings: Bump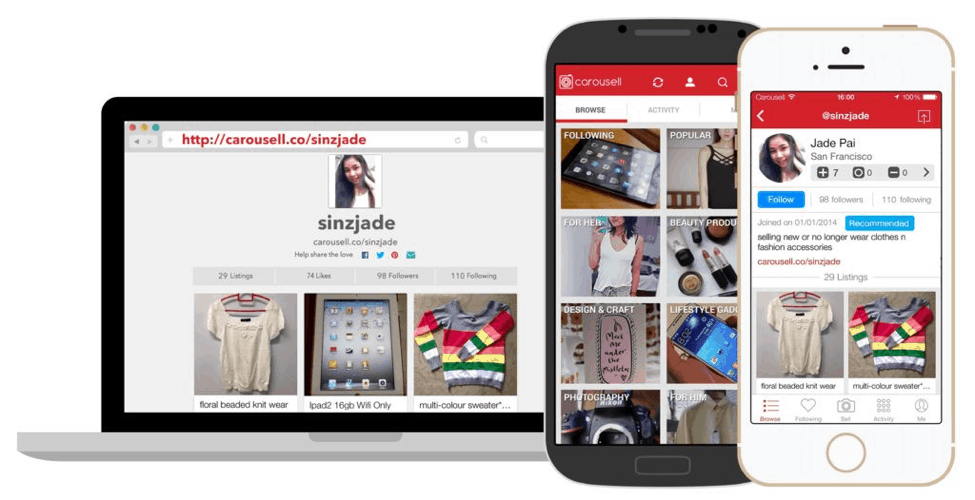 Source
Till date, the homegrown peer-to-peer marketplace has raised approximately $41.8 million worth of funding, sporting investments from Golden Gate Ventures and 500 Startups. However, the flow of investments for Carousell has been slowly losing its traction, when just last year Carousell raised $35 million in a funding round led by Rakuten Ventures in a Series B funding round. This comes as no surprise as venture capital funding has experienced a global slowdown.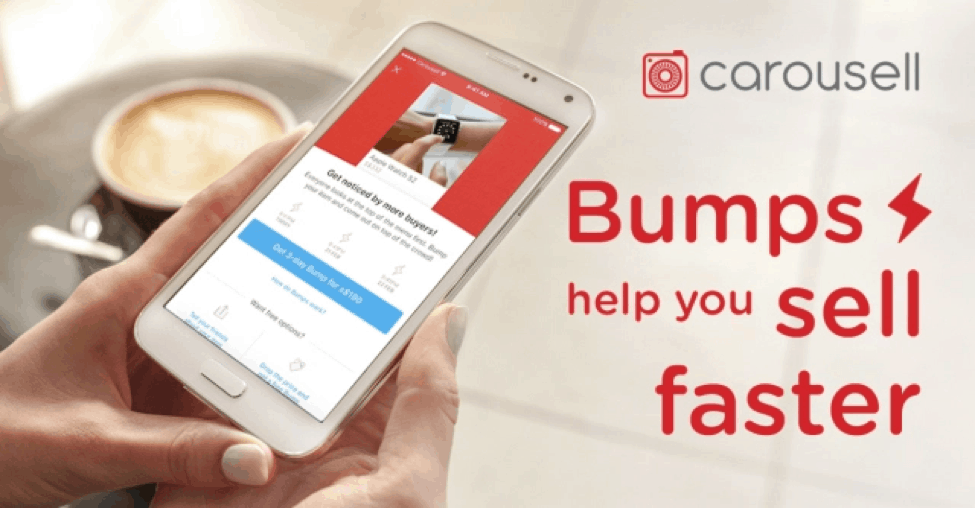 Source
Hence, Carousell has just strategically announced that it is launching a premium feature that will help to monetize its platform – allowing sellers to boost their listings for a fee. For just $2.98, users can "bump" their listings to the top of their category for 3 consecutive days. This feature is called "Bump" and it allows listings that are at least a week old to be boosted to the top once per week. If paying for the premium "bump" feature is not your thing, there is a free option where you can achieve the same boosting in your listing, at a different price – you have to reduce your item's price by at least 10%.
Carousell's Revenue Model
News of their monetization is not surprisingly as in fact, one of the co-founders, Quek Siu Rui expressed in an interview last year that the company is looking at a number of ways to bring in cash from its users. Quek further opined that other technology companies such as Napster took close to 4.5 years to implement a revenue model. Although advertising dollars would seem to be the safest way to monetize its platform, it seems like Carousell is not leaning towards that direction anytime soon. The existing mobile classifieds model heavily prioritizes listings and user engagement, and they view these features to be a winning metrics for their platform.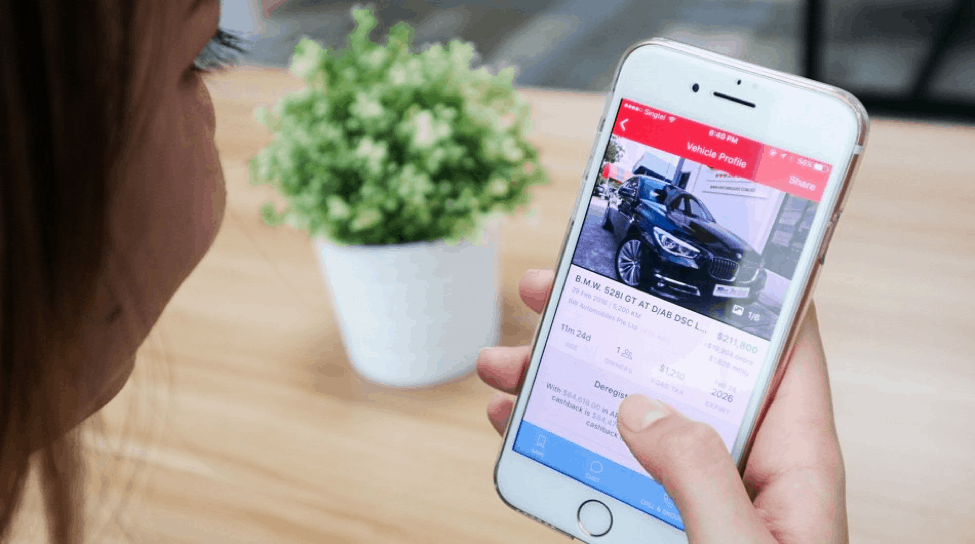 Source
"We had no idea what that meant until Mark Zuckerberg mentioned that Instagram users spent 17 minutes daily on the platform." Quek said, further accentuating the importance of user engagement towards a company like Carousell. User engagement is a factor that Instagram shares with Carousell, as similar to Instagram, a Carousell user spends approximately 17 minutes a day on the app. Furthermore, Carousell's marketplace had over 35 million listings globally as of Q2 2016, with more than 70 listings made per minute.
Carou-sold; An Acquisition Spree

Source
Moreover, Carousell is definitely actively looking for other forms of monetisation as they mentioned last year. In January this year, immediately after closing its $35 million Series B in the August of 2016, Carousell has been on a fervent mission to acquire its competitors. One of the most interesting acquisitions was done in Jan 2017, where Carousell acquired its Malaysian-rival, Duriana, to fend off Garena's Shopee, bolstering its listings in Malaysia and boosting its operations in the Philippines (representing its 3rd M&A deal since that August funding).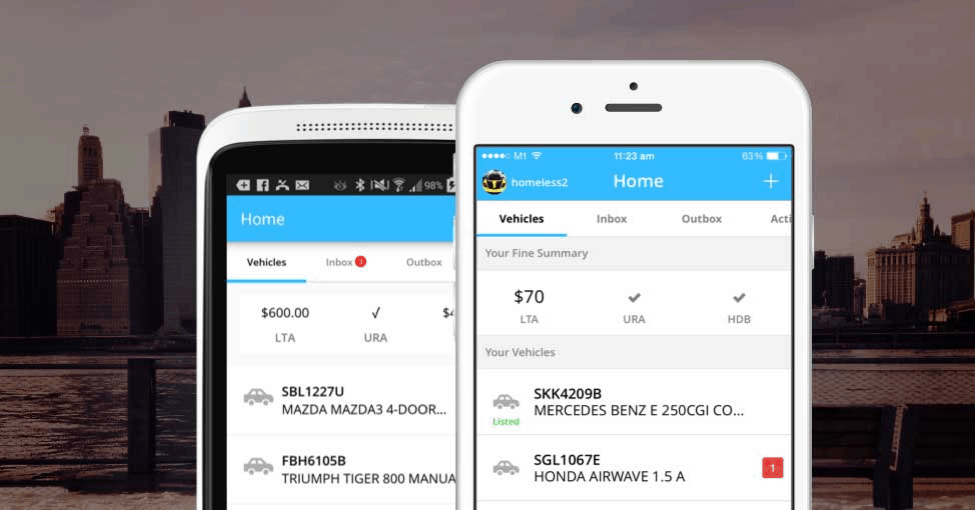 Source
Carousell has also acquired a Singapore-based mobile-first used car marketplace and dealership tool, Caarly. Carousell plans to roll out used car listings from Singaporean dealers and eventually into other markets – diluting the marketplace's community by bringing in merchants. However, this is definitely a sound direction to take if Carousell wishes to travel down the monetization path.
In the midst of expanding its operations to other countries, Carousell's active acquisition of its smaller competitors is definitely an exhibition of how much power it yields on its home-ground of Singapore. As Carousell nears a fully-matured market within Singapore, it definitely has no problem experimenting with various forms of monetization.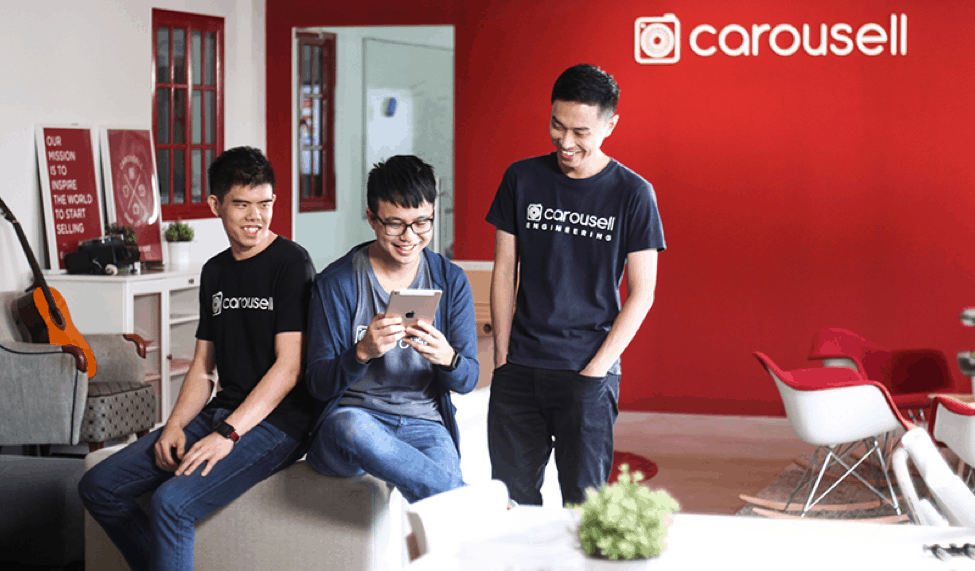 Source
Surely, Carousell's road to monetization, if successful, would prove to be an excellent learning model for many other startups to come. As Carousell starts getting serious about making money, one can't help to feel weirdly intimidated, yet excited for what's to come.