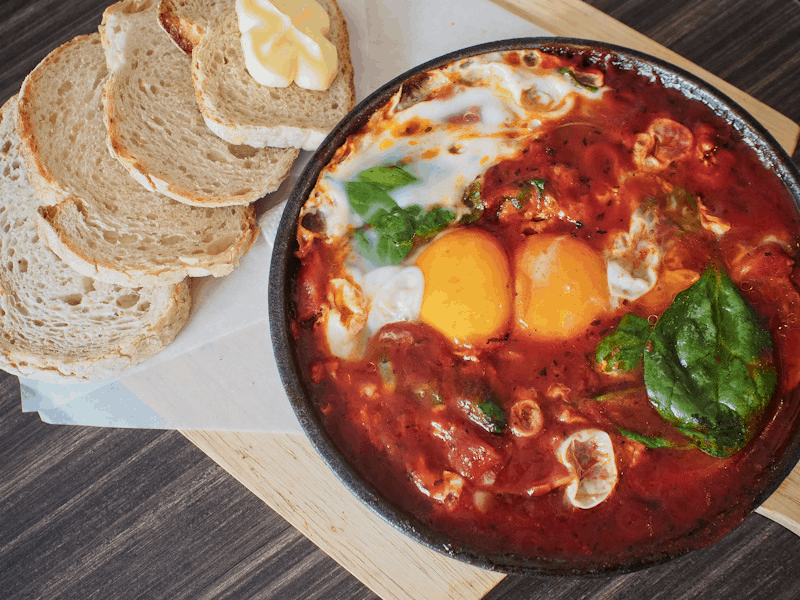 It's the Year of the Rooster, which also means it's the Year of the Egg!
Eggs. They are one of the most important foods in our diet, providing us high-quality proteins, vitamins, minerals, and good fats. They also happen to be incredibly versatile, with many different ways they can be used to whip out tantalizing dishes.
As this is the Year of the Rooster, also means it's the Year of the Egg! Lucky for us, we have sussed out 7 best egg dishes that you have to try whilst they are still available in Singapore. And nope, they are not all eggs bennies!
1. One Egg Soup by Ninethirty
One Egg Soup, as the name implies, is made entirely from one egg. The soup is topped with a fluffy egg white soufflé with a drizzle of truffle oil to elevate the taste. Delicious, comforting, and with a tinge of truffle oil kick, this is a perfect appetizer to kick start a hearty meal whilst still maintaining your daily quota of eggs intake.
Address: 131 East Coast Rd, Singapore 428816
Opening Hours: Monday – Thursday: 12pm to 11pm; Friday: 12pm to 1am; Saturday: 9:30am to 1am; Sunday: 9:30am to 11pm
Tel: 6345 2190
Website
2. Tamagoyaki by Koki Tamagoyaki
Look at these perfectly shaped eggs! Tamagoyaki, translating to "grilled egg", is the current eggy trend in Singapore right now. It is a type of Japanese omelette which involves the chef rolling together several layers of cooked eggs.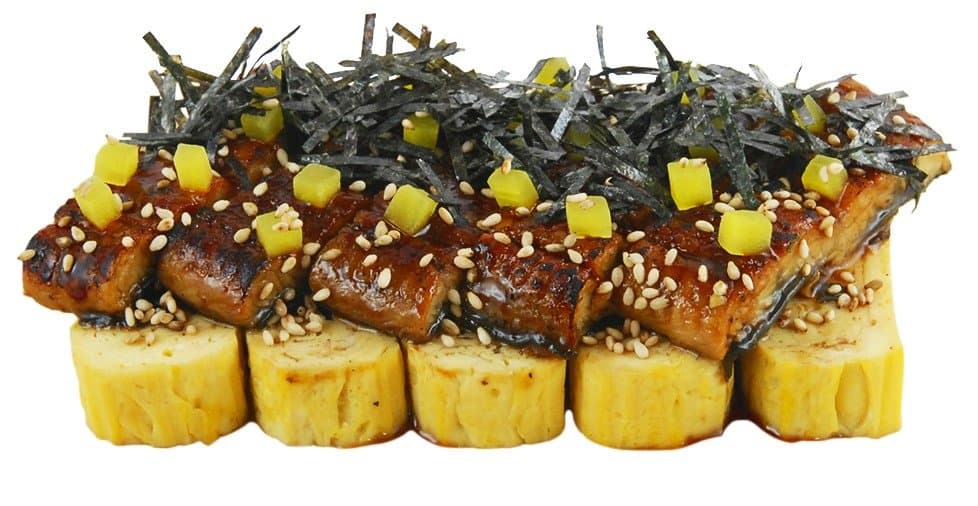 At Koki Tamagoyaki, you can choose to eat the eggs as it is (Dashimaki Tamago) or with different toppings added – such as the flame-grilled unagi, char-grilled chicken teriyaki, and braised Japanese char siew. We prefer the unagi combination as the flame-grilled unagi complete with the nori strips and diced pickled daikon complements well with the sea salt flavour of the eggs.
Address: Raffles City Shopping Centre, Basement 1, 252 North Bridge Road Singapore 179103
Opening Hours: 10am to 10pm, daily
Website
3. Soft Boiled Eggs by Chin Mee Chin Confectionary
The ubiquitous breakfast item you see in every kopitiam in Singapore. The soft boiled egg is favoured by almost everyone from the young to the old. Why we chose the soft boiled eggs from Chin Mee Chin is because of the rich heritage and culture of this coffeeshop. Founded in 1925, this Hainanese coffeshop has been in operation at the same venue till today. Go there for a nostalgic feel of old Singapore, complete with the best breakfast of soft boiled eggs, kaya toast, and kopi.
Address: 204 East Coast Rd, Singapore 428903
Opening Hours: Tuesday – Sunday: 8am to 4:30pm. Close on Mondays.
Tel: 6345 0419
4. Souffle Omelette by Ninethirty
"It's so fluffy I'm gonna die!"
Made entirely from egg whites, this soufflé omelette is one of its kind. Packed with cheese inside its crusty exterior, and served with home-made hollandaise sauce on top, this is egg omelette reinvented.
Address: 131 East Coast Rd, Singapore 428816
Opening Hours: Monday – Thursday: 12pm to 11pm; Friday: 12pm to 1am; Saturday: 9:30am to 1am; Sunday: 9:30am to 11pm
Tel: 6345 2190
Website
5. Scrambled Eggs by Club Street Social
Undeniably the best scrambled eggs in Singapore. Creamy, runny, and interspersed with chewy bits of fontina (Italian cheese) in between, these are scrambled eggs done right. It is served with toast on the side, and you can opt to add on other sides for a fuller meal.
Address: 5 Gemmill Lane, Singapore 069261
Opening Hours: Monday – Friday: 12pm to 12am; Saturday: 11am to 12am; Sunday: 11am to 4pm
Tel: 6225 5043
Website
6. Eggs Tomato Relish by Habitat Coffee
Served in an iron pan with the tomato sauce mixed with spinach and bacon bubbling under 2 runny eggs, this is definitely a brunch dish to relish in. You can choose to eat it with the sourdough bread on the side, or drink it like it's a stew. As it comes in a generous portion, we will recommend sharing it between 2 people if you have a small appetite. Good for curing hangovers too!
Address: 223 Upper Thomson Road
Opening Hours: Tuesday to Friday: 11am – 10:30pm; Saturday and Sunday: 10:30am – 10:30pm
Tel: +65 6456 2567
Website
7. Gudetama Lobster Onsen by Gudetama Café
How can we end the post without a mention of a certain famous lazy egg that everybody loves? Gudetama is finally here in Singapore and they have a variety of egg dishes on their menu – scotched, poached, fried – you name it! One of their signatures, the Lobster Onsen, comes with a soft poached Gudetama soaking in the richness of a flavourful lobster bisque. Each spoonful of bisque is a party in the mouth, and will definitely leave you warm and fuzzy on a chilly night.
Address: Suntec City Mall #01-361/362/363/364 (West Wing), 3 Temasek Boulevard Singapore 038983
Opening Hours: Monday – Thursday:9am to 10pm; Friday – Sunday: 8am to 10pm
Website