Streetwear is all the rage, with those at the top of their game often labelled as "hypebeast" or "hypebae". They often sport the latest releases by various streetwear brands such as Off White, BAPE and Supreme.
Purchasing these apparels are not easy – items are often limited in stock and have a hefty price tag. However, the resale value of these items can reach multiples of the original retail price.
While I have yet to get any for myself, I came to know about 65upreme, a pair of local Supreme collectors, when I attended Sole Superior last year.
They had a booth where they sold and displayed their collection. They also offered to check for the legitimacy of attendees' Supreme items if they brought theirs along.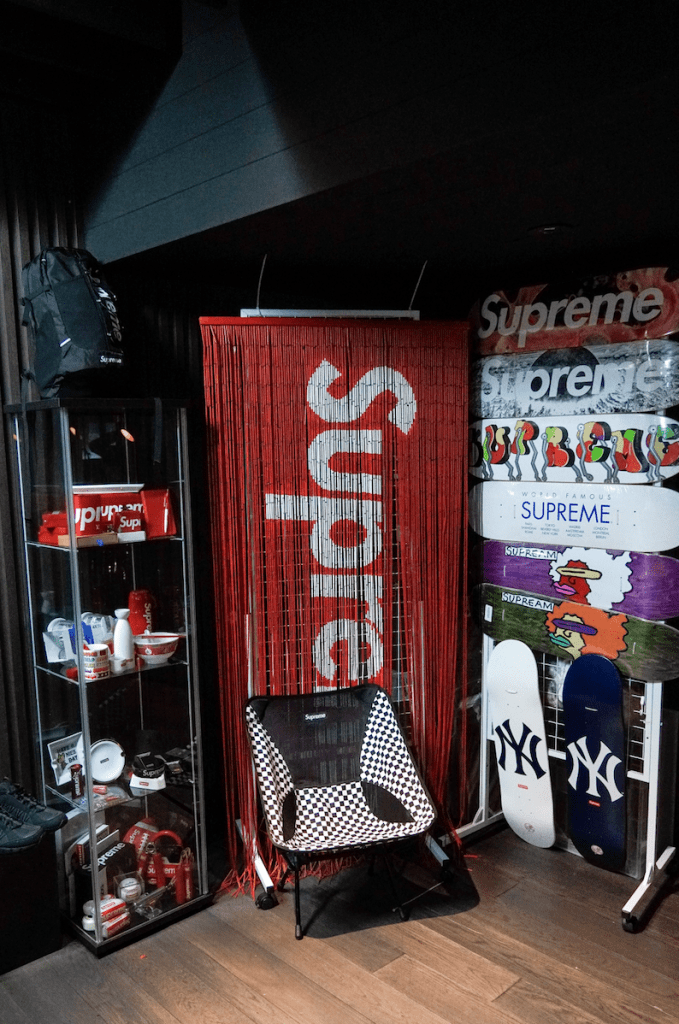 I was tempted to get myself one of their Supreme caps, but my wallet thought otherwise. Even so, I decided to reach out to the pair as this was my first time coming across Supreme collectors in Singapore.
Beginnings Of 65upreme
65upreme (pronounced as 65 u-preme) consists of Qamarul and Hamizan. Unfortunately, Hamizan was unavailable when I dropped by Qamarul's place. Qamarul shares with me how the brand came about.
To my surprise, the 65upreme brand is relatively new – it began only in 2016, after Qamarul reconnected with Hamizan, who was a long lost friend from polytechnic.
"I was buying Supreme stuff online and selling it to him. That's where he became more interested, because he's a collector too – his stuffs are early 2000s."
When the two of them met, they would talk about the upcoming Supreme drops. After deciding to start the initiative together, they took a few more months to decide on a name before creating their Instagram account in early 2017.
Since then, they've had pop-up booths at various events to sell their items.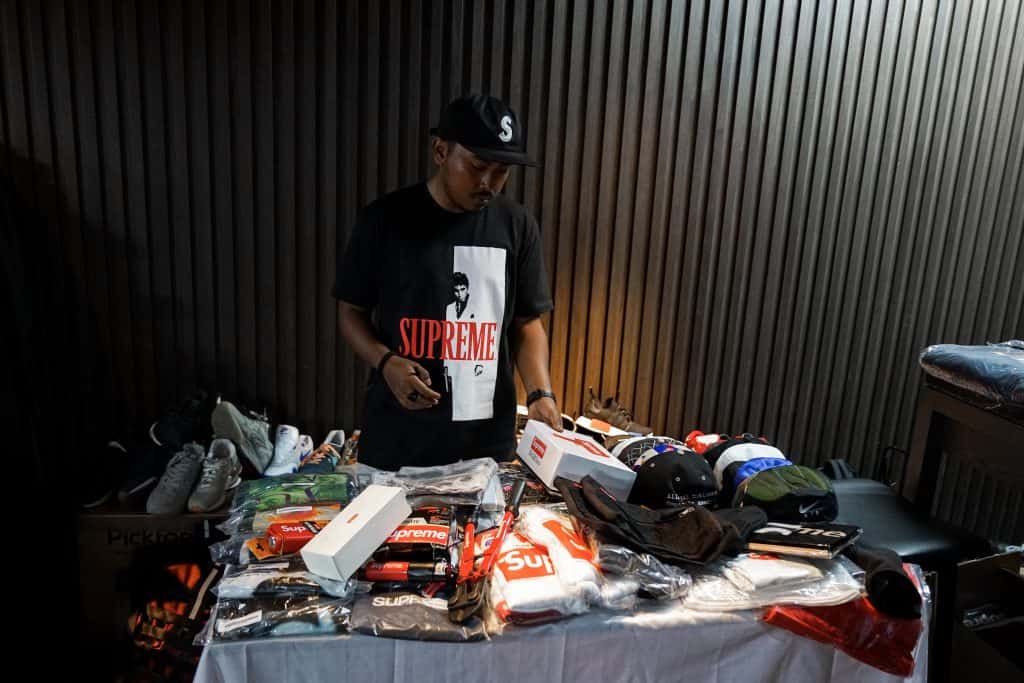 I ask Qamarul if he considers himself as a hypebeast. Without skipping a beat, he shakes his head and says no.
"Hypebeast is the next level. To me, hypebeast is anyone that cops (buys) all the new items from the hype brands and flexes it (shows it off)."
Streetwear In Singapore 
I then decide to probe on his views about the hype generated around streetwear here.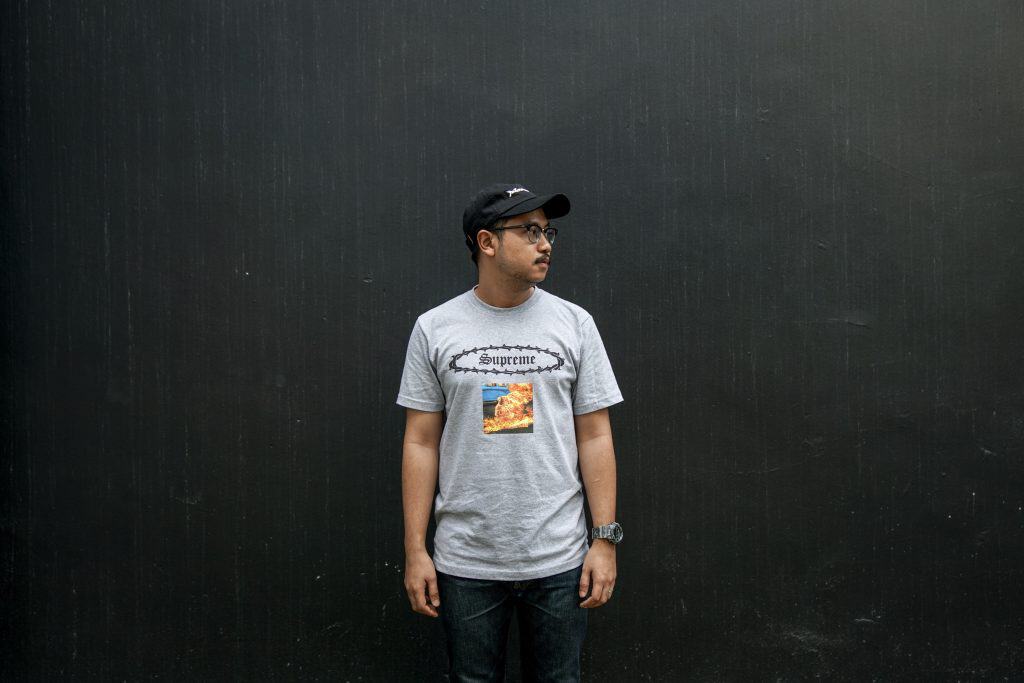 "To be honest, streetwear in Singapore is all about following trends. There's no originality – it's more of who has the most expensive gears (apparel) around, and you flex it."
"But if you go to States or Paris, what you love – you wear. This means even if it looks vintage, punk or casual."
He shares that he collects the older Supreme tees from the 1990s and 2000s.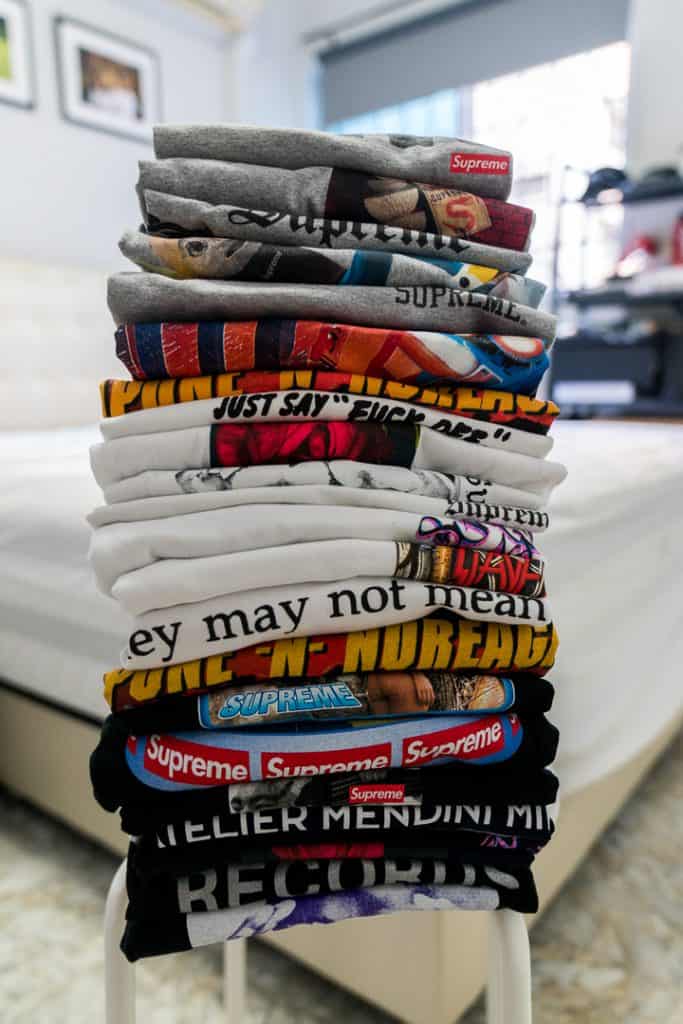 "But "kids nowadays don't want that – they just want the hype, the box logo, big photo tees that shout Supreme."
The Start Of A Collection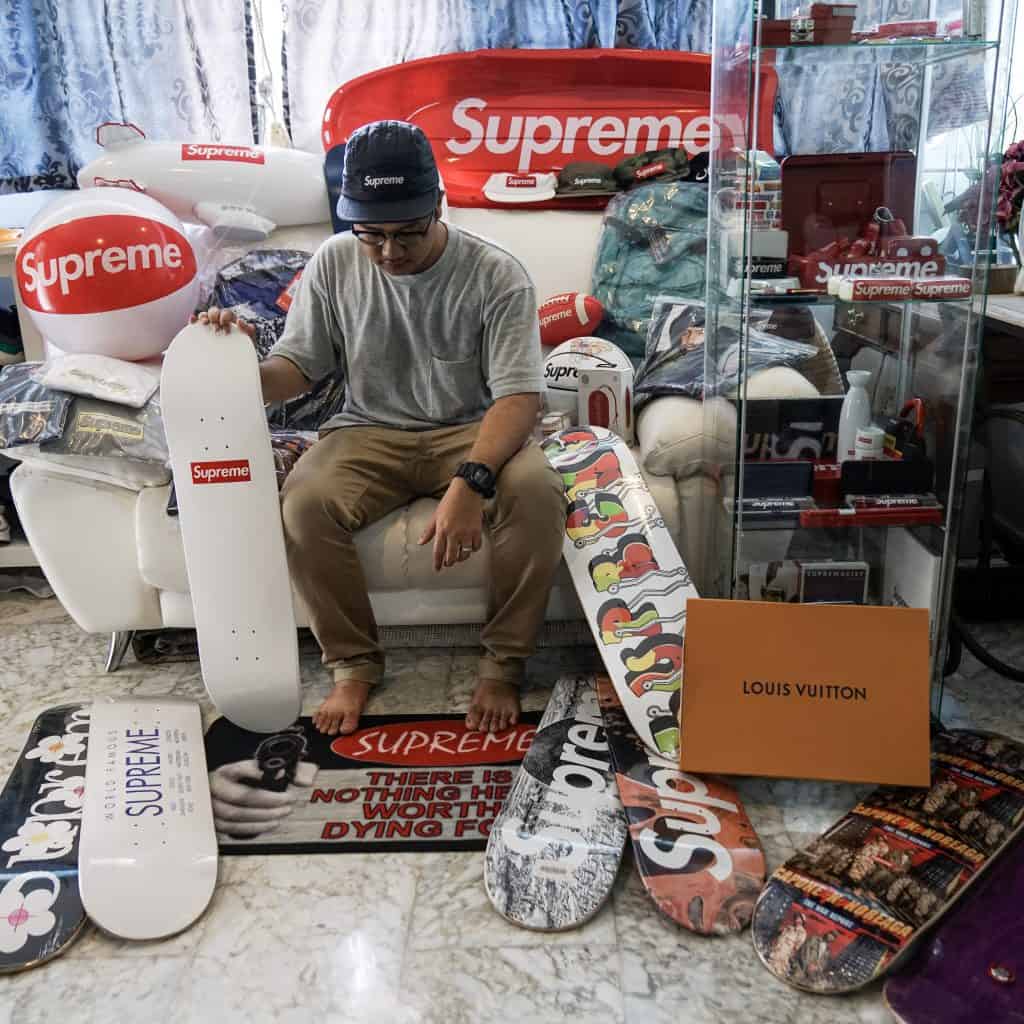 When I ask Qamarul if he considers collecting Supreme items his hobby, he ponders for  moment. "It's more than a hobby," he replies with a laugh.
Qamarul got his first Supreme item in 2010, when his then girlfriend (now wife) bought it as a present for him. He says that she knew of the brand earlier than him, although he had seen Supreme collaborations the year before.
"Seeing those made me want to have Supreme items, so I told her that I really love Supreme and she actually bought for me a cap." He still keeps the cap today.
A few years later in 2012, Qamarul enlisted into the army and was sent to Thailand for his attachment, where he bought other Supreme items. He explains that unlike now, those items were not sold at  high resell prices, which made it affordable for him.
Of all the streetwear brands that exist, I wondered why he chose to stick to Supreme specifically.
Qamarul tells me that it's because he likes how the brand drops (a slang used to refer to release) items, which differ from other mainstream brands.
He tells me excitedly, "Supreme actually drops items weekly."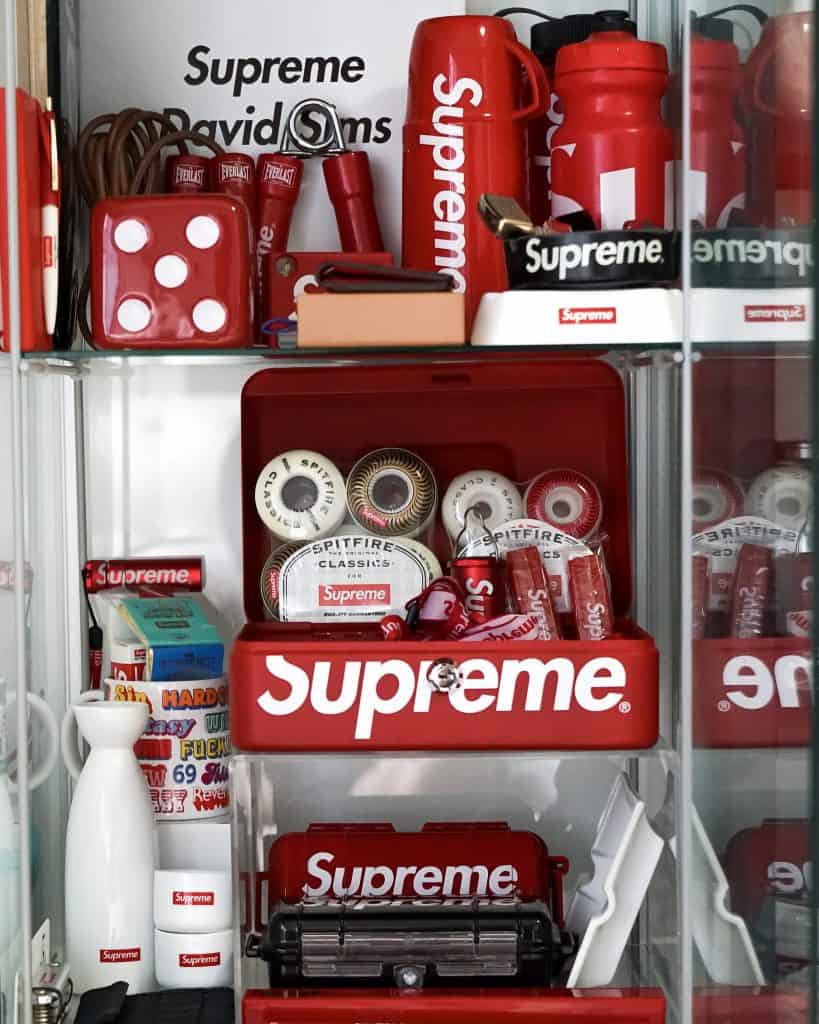 He then gives me an example of the previous Spring/Summer collection where Supreme released new items weekly for a few months. Ever the Supreme fan, he begins listing the days on which these items are released globally.
"For Japan it's every Saturday, for US, UK and Paris it's every Thursday. So they drop different things, and once it's sold out in that week, it's sold out forever."
However, there are exceptions to these – for non-hype items like flashlights and accessories, the brand restocks them at random.
A Hefty Price Tag
Given the sheer amount of Supreme items he owns, I ask curiously how much he has spent on his collection thus far.
"Most of the time, these things don't stay with me for very long. But when I see something that is really grail…grail is something that's very valuable – it sells for a high value."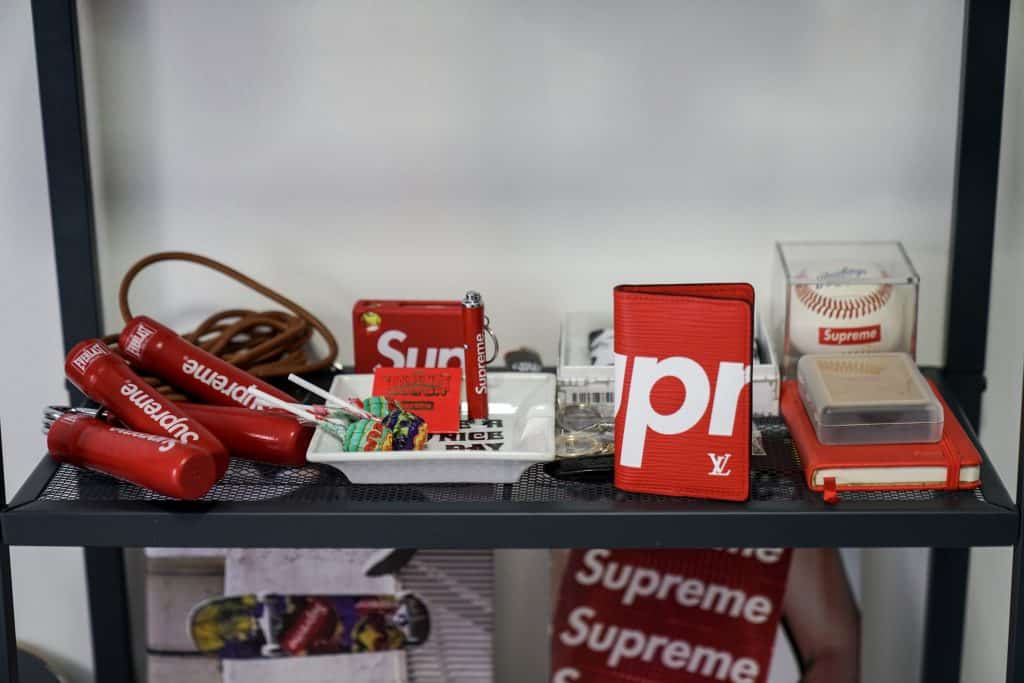 "I only keep grails but for normal items which I can get at the same purchase price – I let it go." He then shows me an impressive inventory list, and estimates that he's spent around $20 000 for his items.
I decide to probe into his most precious purchase.
"Wah, precious ah. I think this one lah," he says while pointing to the a pocket organizer.
I recognize this as one of the items that was released last year as part of Supreme's collaboration with Louis Vuitton, and so I jokingly ask if it's precious because it's also the most expensive item in his collection.
He smiles. "Yes, it's the most expensive that I've ever paid for Supreme stuff. I got this and a box logo T shirt – both cost around $790."
For the uninitiated, this collaboration was highly anticipated in Singapore. In fact, crowds formed the morning before the actual release.
Needless to say, Qamarul was amongst those in the queue.
"I queued on Thursday to get the ballot number – it's a queue number which guarantees us entry to purchase the items on Friday. So I went at 6am in the morning and got a number around 150."
The next day, he went straight into the store and grabbed whatever he could.
Sourcing For Loots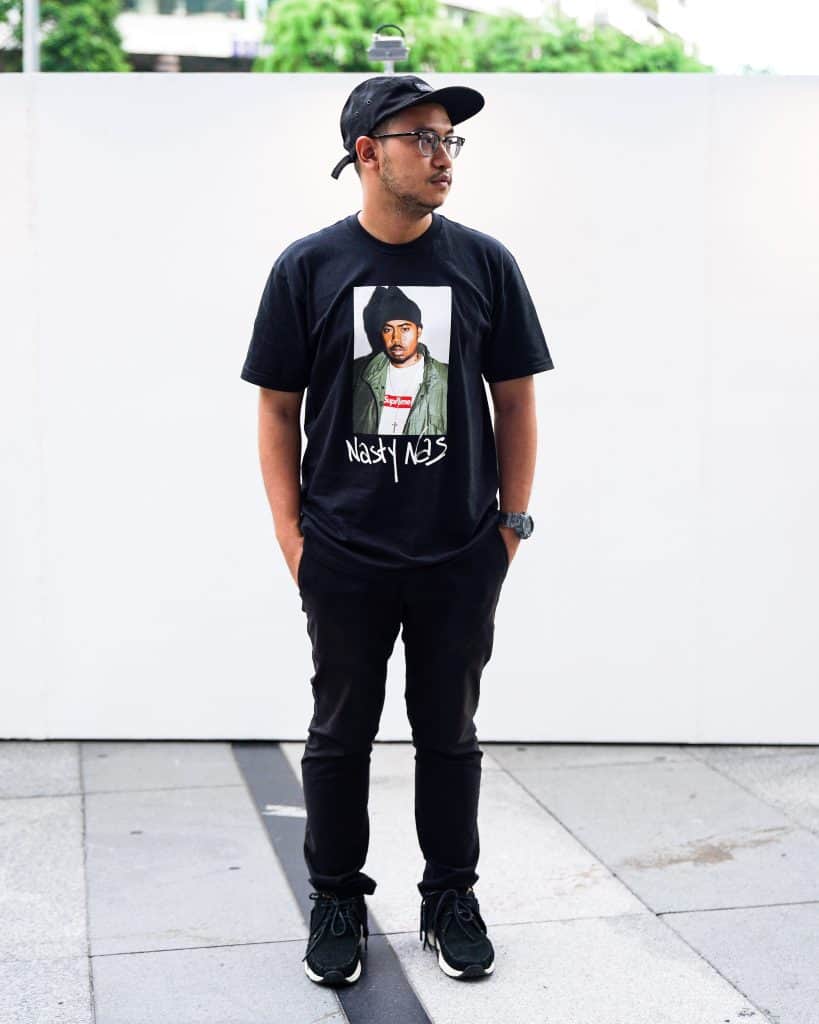 However, Qamarul doesn't only get his items from physical stores – he tells me that he often buys his items online or through friends.
"My first online purchase was on Ebay, which was a black cap with the Supreme logo. It's a reflective cap."
Being a part of 65upreme also means that apart from items that catch his eye, he now considers which items will be in trend and purchases these to resell too.
He reveals that he has his eyes set on an old season collaboration, the Supreme X Nike Air Max 98 Snakeskin.
Having financially invested a large sum into his collection, I ask if he's ever considered an end to his collection of Supreme items. In fact, his response was the opposite.
"I went crazy into purchasing actually, after I got married. Before marriage I had to save up for it, so after marriage I felt a bit more relaxed and just wanted to keep saving up for and purchasing Supreme items."
Learning To Spot Fakes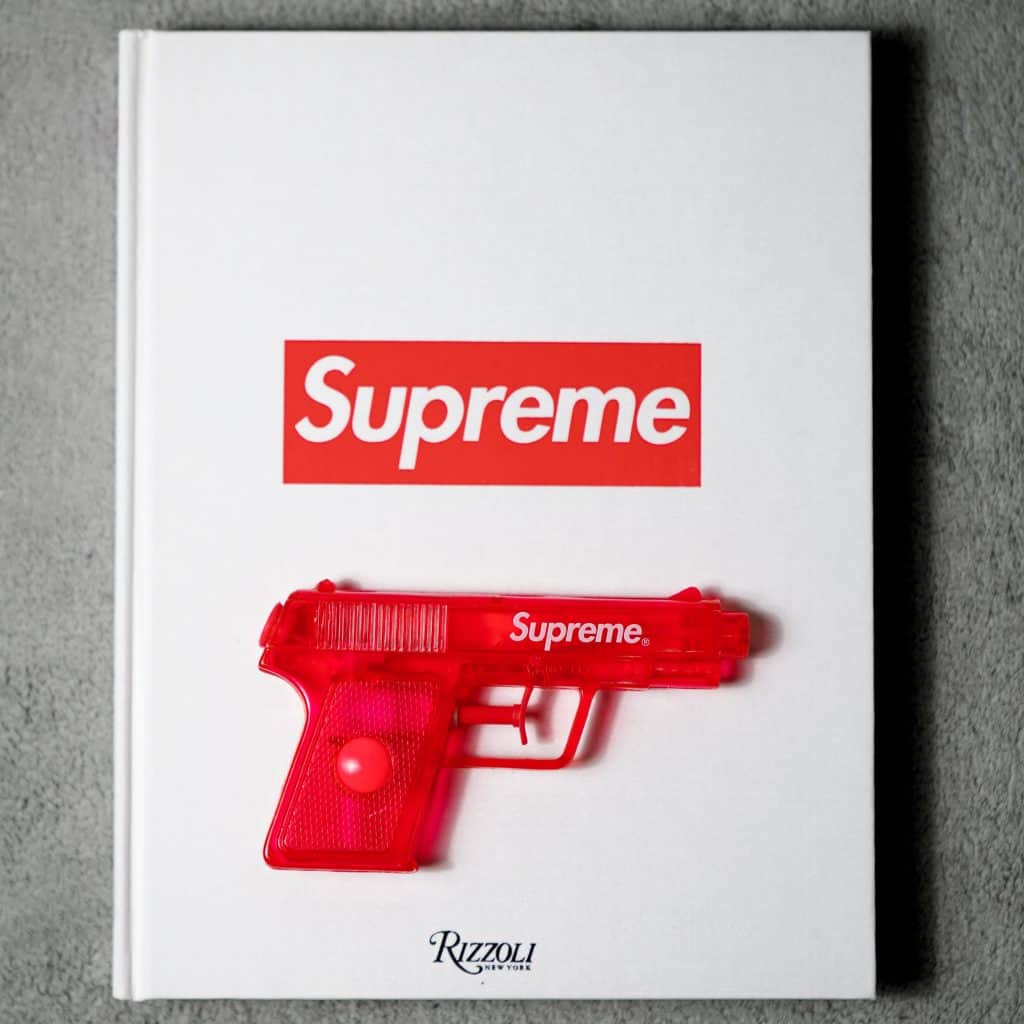 Given his vast collection I then ask Qamarul to teach me a few pointers when it comes to spotting fake Supreme items. The first thing which he says is the most important is its packaging.
"Standard Supreme items come with the tags. The Supreme tag has the price tag and bar code while fake ones do not have those. The Supreme word on the tag may also be a bit different from the original one –  the font may be too thin or there are letters misaligned."
"For Supreme tees you have to feel the texture of the graphic. If it's smooth then it's likely to be fake."
Before I leave, I ask Qamarul if 65upreme has any plans for the future.
"It's more than just a brand – it's a community. We help people to see if they've bought fake Supreme items, and help them to sell their own." Additionally, the pair also hope to run their own store with a buy and sell concept in the future.