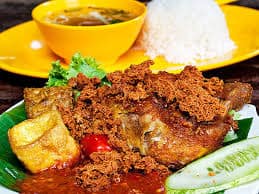 Your Tiong Bahru hawker guide.
After a 3-month revamp, the Tiong Bahru Food Market is finally reopening to welcome us back. With over 83 food stalls for you to pick and choose from, the second floor is where all the culinary magic happens.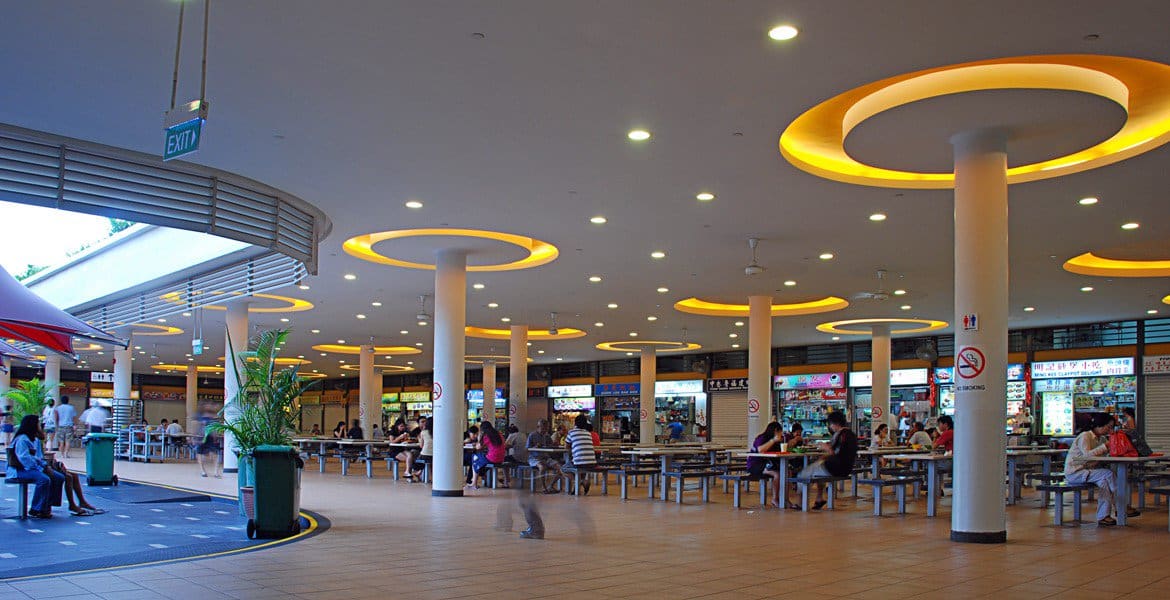 Source
The newly-renovated space will feature six LCD TVs, retractable sun shades, high-volume fans and even movable chairs that will make way for wheelchairs.
But because the hawkers were only able to return to the market on Wednesday to prepare their stalls, leaving them with a three-day window, some of your favourite stalls did not make it for the opening day last Saturday.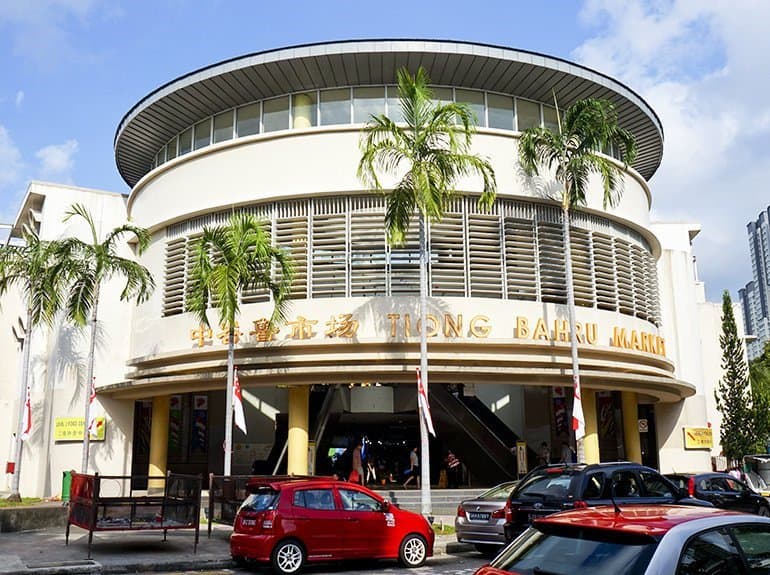 Source
Don't worry though, food-wise, all 83 stalls will continue doing business at the market – you'll probably just have to wait till next week for them to resume business as usual.
Round up the gang for brunch this weekend and give these 6 pioneer stalls a visit – you'll be amazed at how the place is still the food enclave you remembered it to be.

Blanco Court Fried Fish Soup (#02-61)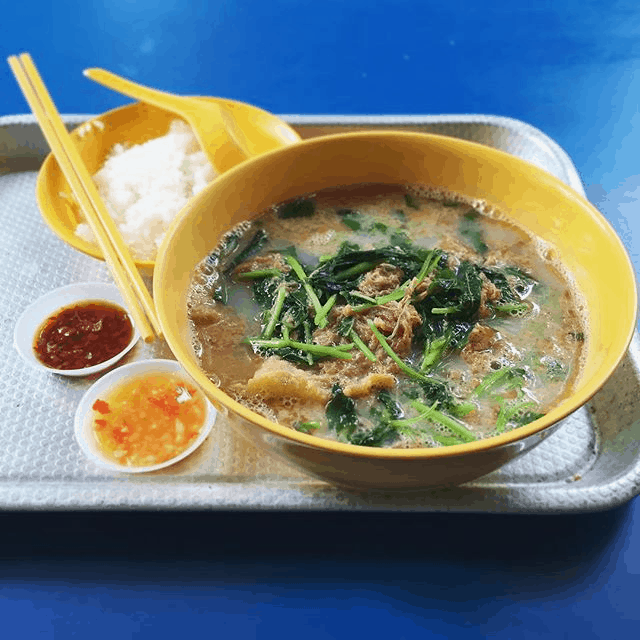 Source
Some may refute that this isn't the original Blanco Court stall, but that aside, this Tiong Bahru Market one still has our stamp of approval. We recommend getting their Fried Fish version – It's filled to the brim with 6 chunks of fish, vegetables and of course the quintessential shreds of fried.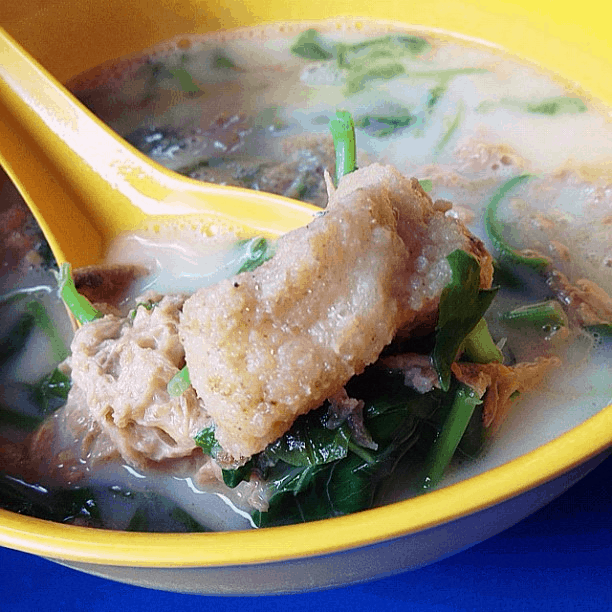 Source
Our only gripe is that the fish here is less tender, but no major complains though, at least it isn't all batter like most other places. This comforting meal comes with a generous bowl of rice and will only set you back $5.

Ali Corner (#02-17)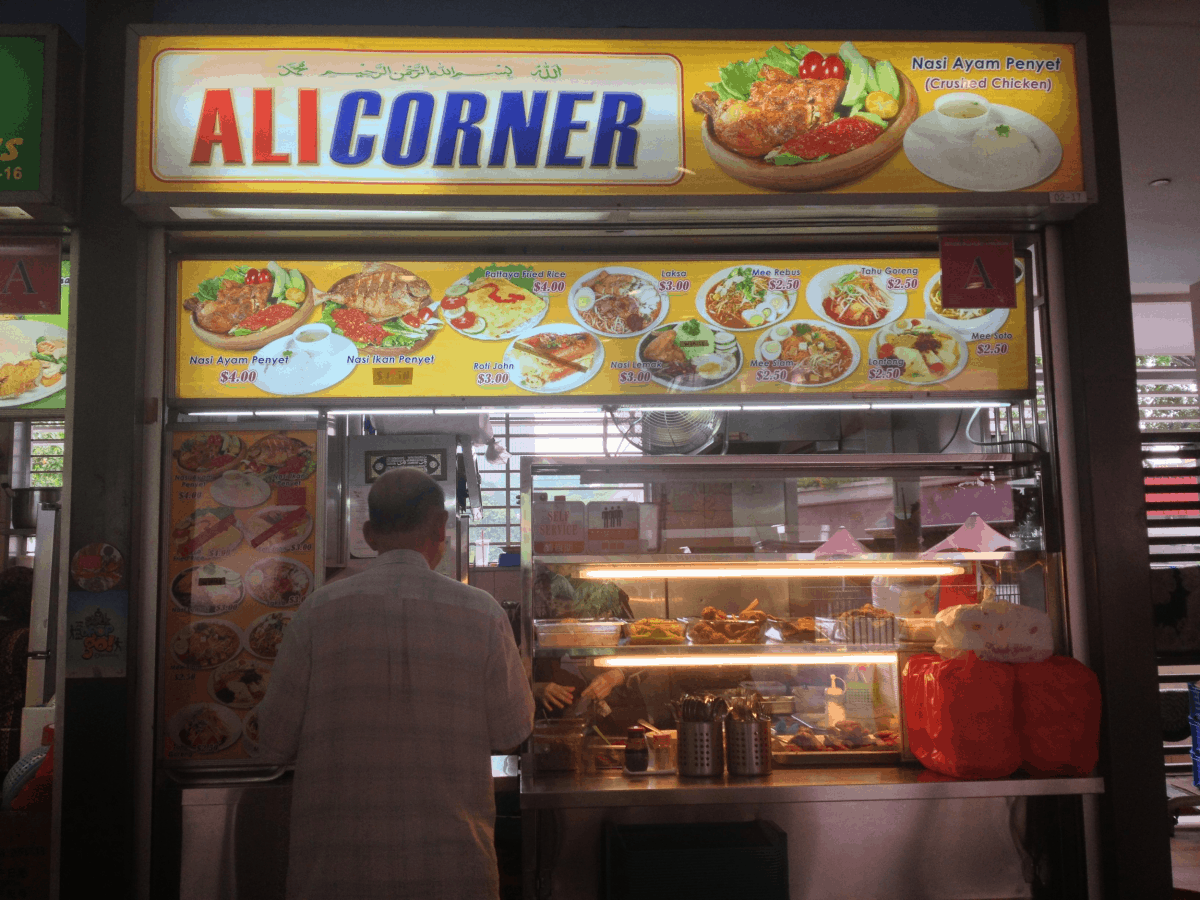 Source
Ayam Penyet is slowly becoming a Singaporean favourite. There's something addictive about that smashed fried crispy chicken and the ridiculously spicy chili on the side.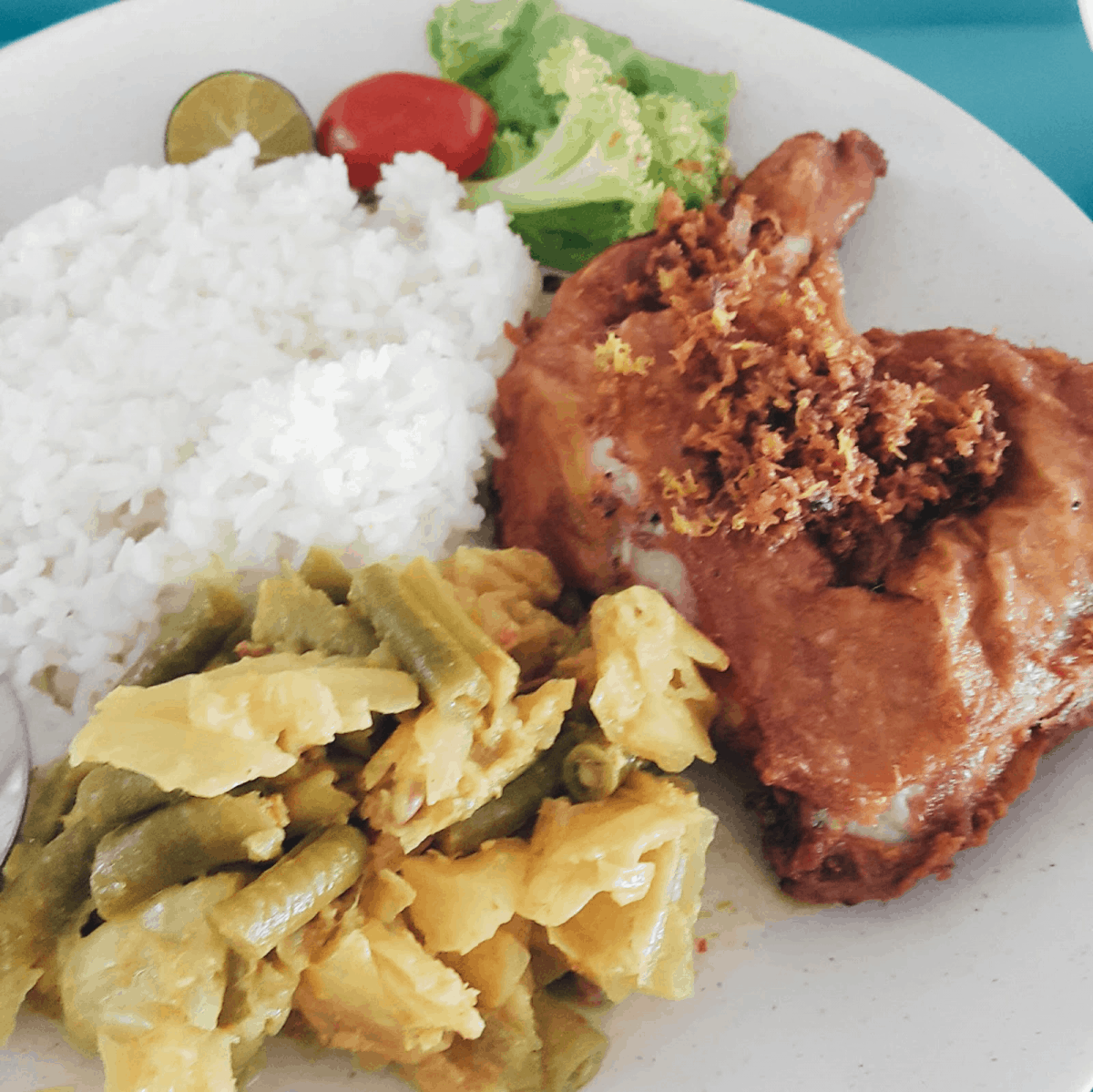 Source
Ali Corner also has other malay dishes that will remind you of home such as Laksa, Mee Rebus and the likes. But the star has got to be their Ayam Penyet, which also comes with curried vegetables and a helping of that crumbed batter, because the dish won't be complete without that crunch.

Jian Bo Tiong Bahru Chwee Kueh (#02-05)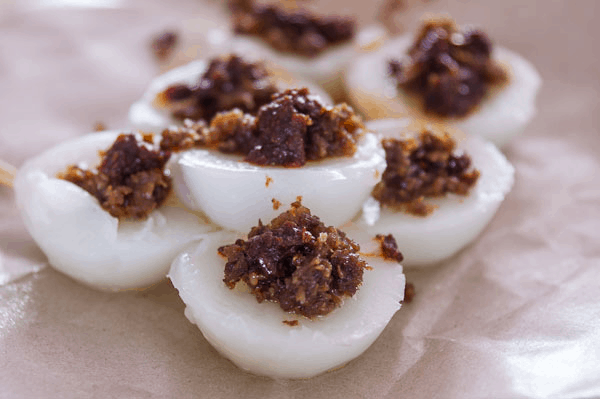 Source
Of course, no visit to Tiong Bahru Market is complete without eating Chwee Kueh. Among the two stalls there, Jian Bo is more popular, judging from the snaking queues during breakfast on weekends.
For $2, you get 5 pieces of kueh, a scoop of fragrant chai poh and dried shrimps. These morsels of steamed rice kueh has such a soft, pillowy texture that you won't feel jelat after a few bites. Don't be shy to ask for less oil, if you're planning to demolish a whole plate for breakfast.

Tiong Bahru Hainanese Boneless Chicken Rice (#02-82)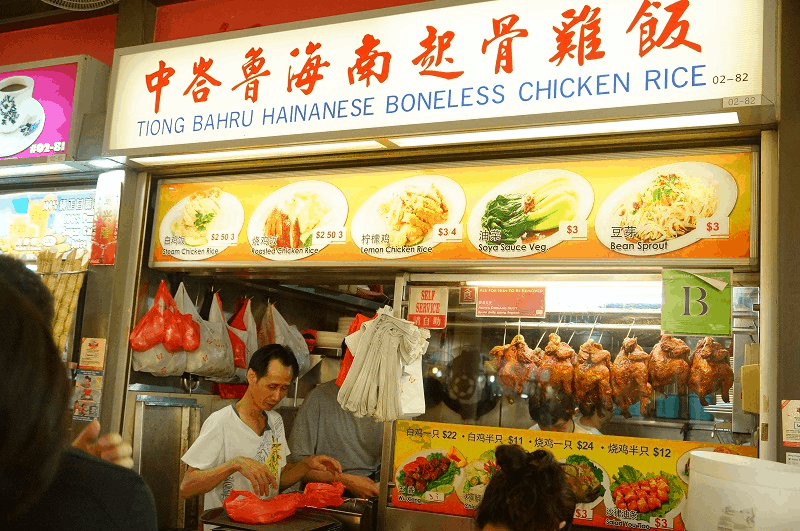 Source
We promise you won't be disappointed after having a plate of their chicken rice. Having been recently recognised in the Michelin Bib Gourmand List, this stall is never seen without a queue, even during non-peak hours.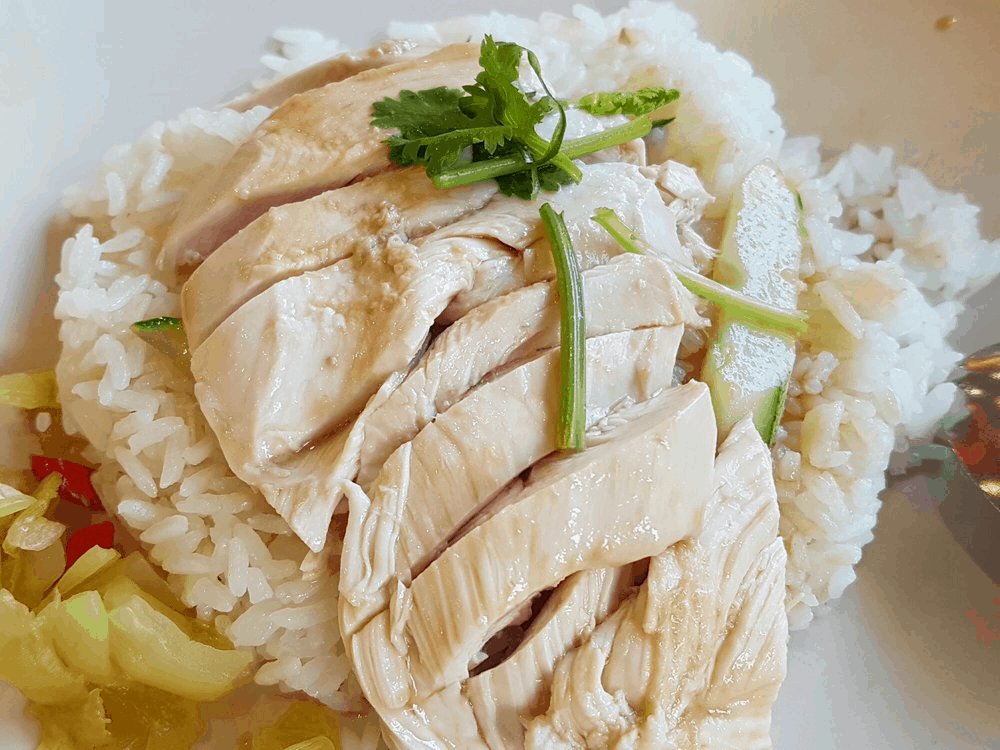 Source
Go for the Roasted Chicken ($3) instead, its fragrant skin is the one that everyone keeps coming back for. They got each component of the dish spot on, the rice is aromatic but not mushy and their chili also packs a punch – making this a must-try during your visit.

Teck Seng Soya Bean Milk (#02-69)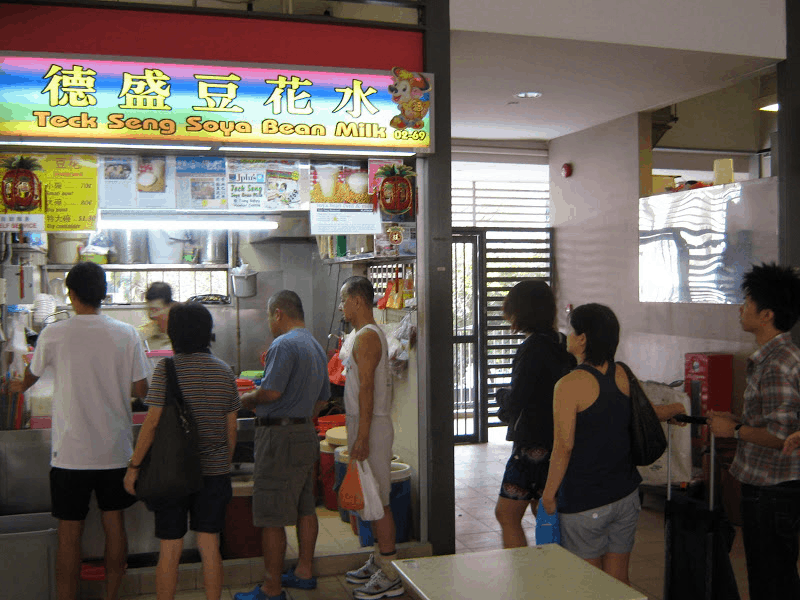 Source
Perhaps one of the few stalls in Singapore that still makes its beancurd on site, Teck Seng's rendition of soya bean milk is not the typical diluted and sugary drink.
Their soya milk is cooked by hand, which is why the milk is more flavourful and has that distinct soybean taste. For only $1.20, it's the perfect thirst-quencher after that heavy weekend brunch. If you fancy something light for breakfast, give their beancurd or 'tau huay chwee' a try.

Tiong Bahru Teochew Kueh (#02-02)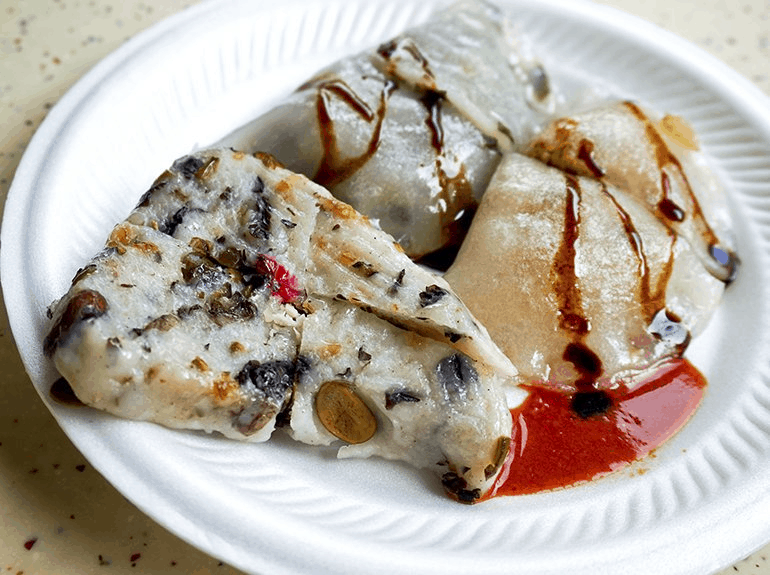 Source
This Teochew stall sells a wide variety of traditional cakes, such as soon kueh, ku chye kueh, peng kueh and even the seldom-seen ou kueh (rice cake with black bean). All their delicious goods are handmade as per tradition, and the result is a thinner dough and more robust fillings.
Definitely ask for the pan-fried versions, the crisp outer layer and warm filling makes the kuehs more satisfying. Feel free to pile up the chili sauce; it will make all the difference.