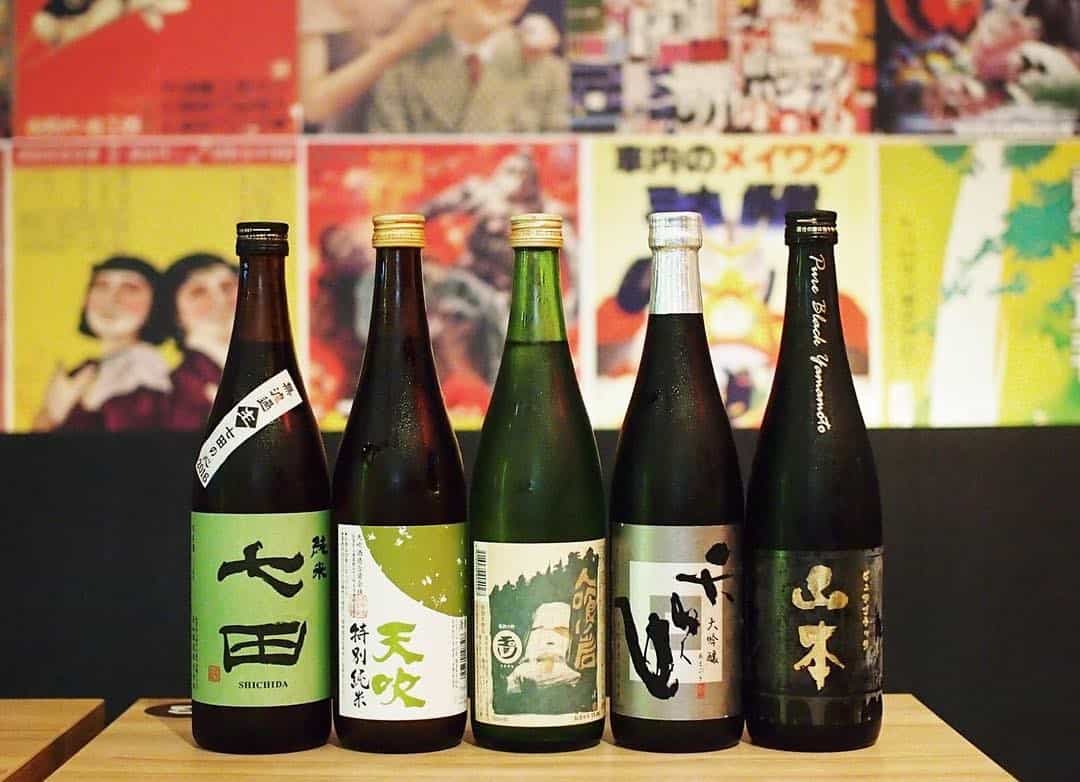 The rising popularity of izakayas in Singapore is no surprise, given that these casual pubs are ideal hangouts that offer a relaxing, joyous night with great food – which are perfect for unwinding after a long day, especially with a bunch of friends.
1.  Shukuu Izakaya & Sake Bar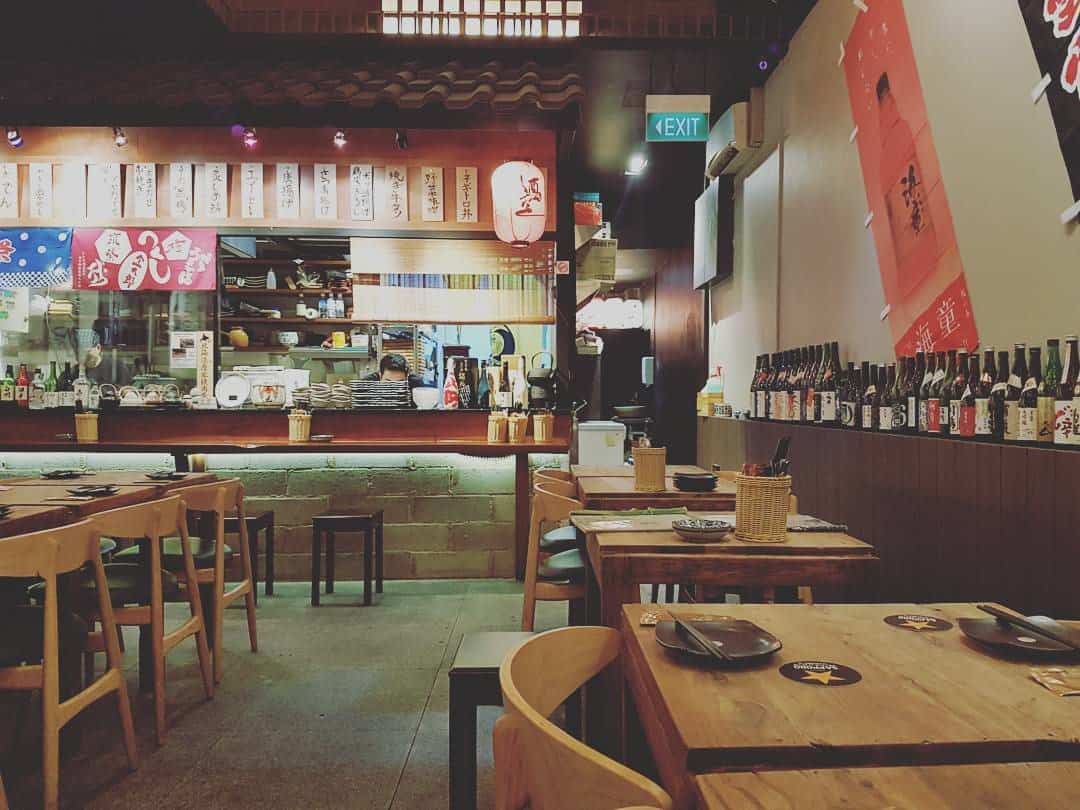 Shukuu Izakaya is no doubt one of the local favourites when it comes to Izakayas. Nestled in Tanjong Pagar is this traditional Japanese restaurant adorned with cultural decor such as murals and paintings, and what we love about it is that the laid-back ambience complements the scrumptious authentic Japanese cuisine served at this establishment. Along with its remarkable service and accessible location, this restaurant is perfect for large groups.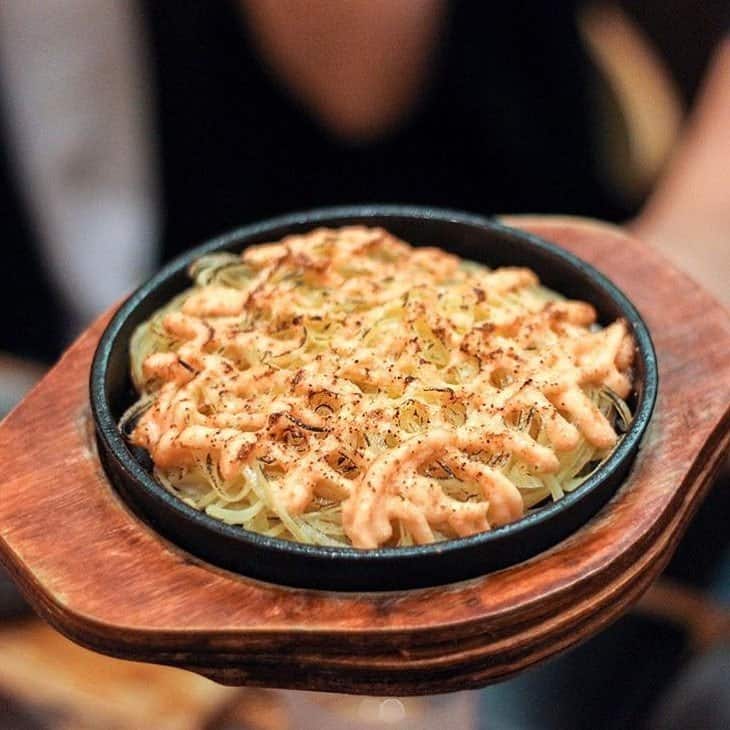 The Rosti Mentai ($8), a no-frills dish comprising of Swiss-style potato shreds topped with a flavourful and lightly charred mentaiko dressing, is one of the dishes that patrons simply cannot get enough of.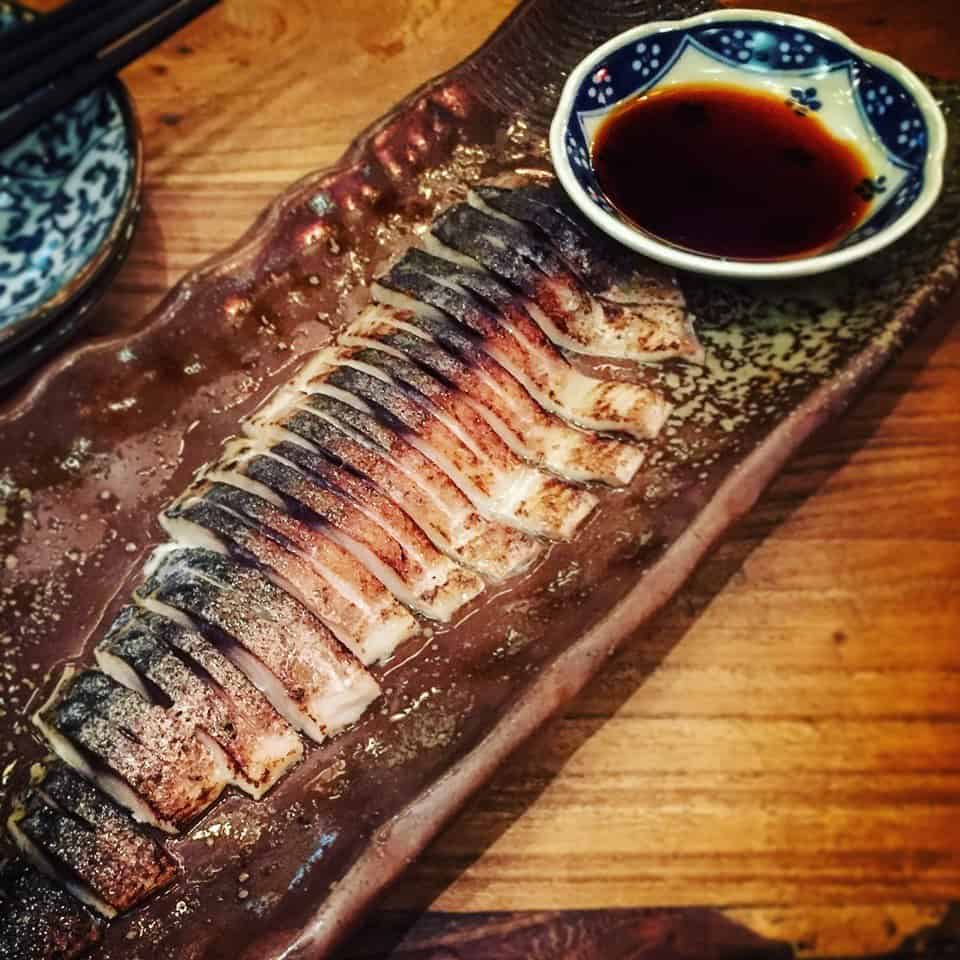 Another popular entrée is the Aburi Shimesaba ($13), a boneless torched vinegared mackerel. The aesthetics of the dish definitely a plus, but the real deal lies in the tender and savoury flesh – slightly sour with a hint of smokiness, while the sweetness of the fresh mackerel is still preserved.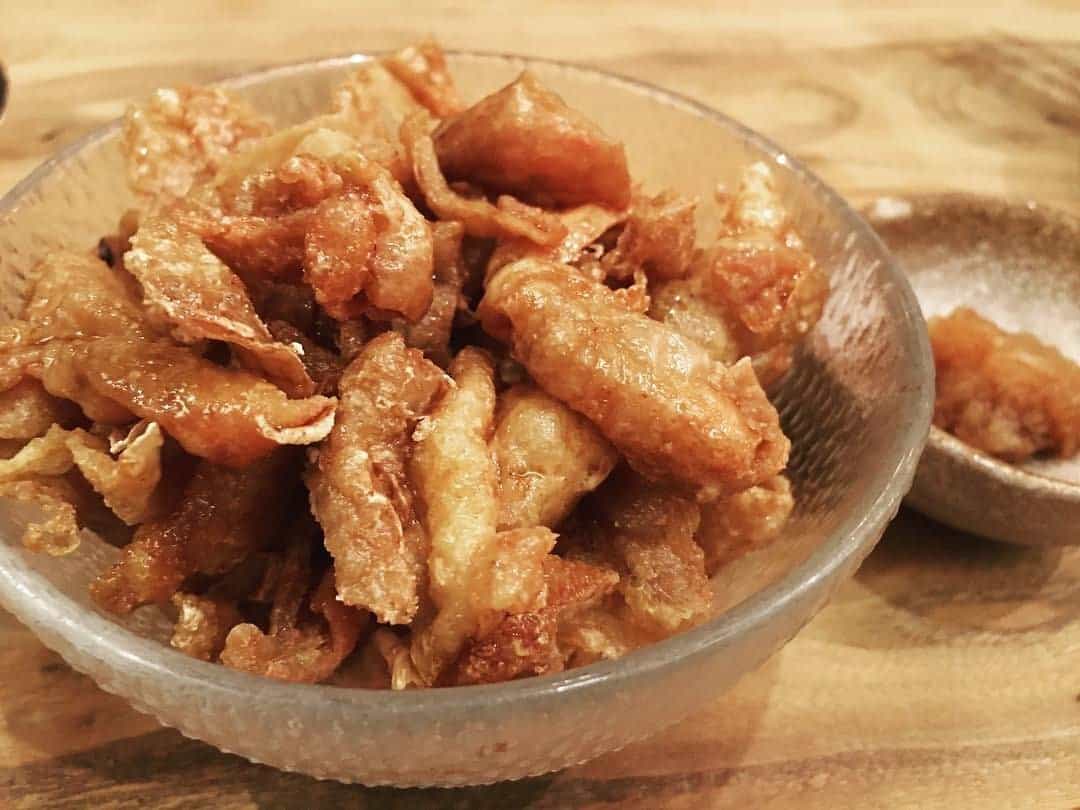 You can't miss out on the Torikawa Oroshi Ponzu ($7). These addictive crispy fried chicken skin served with grated radish and citrus sauce makes this the perfect side dish to go with drinks.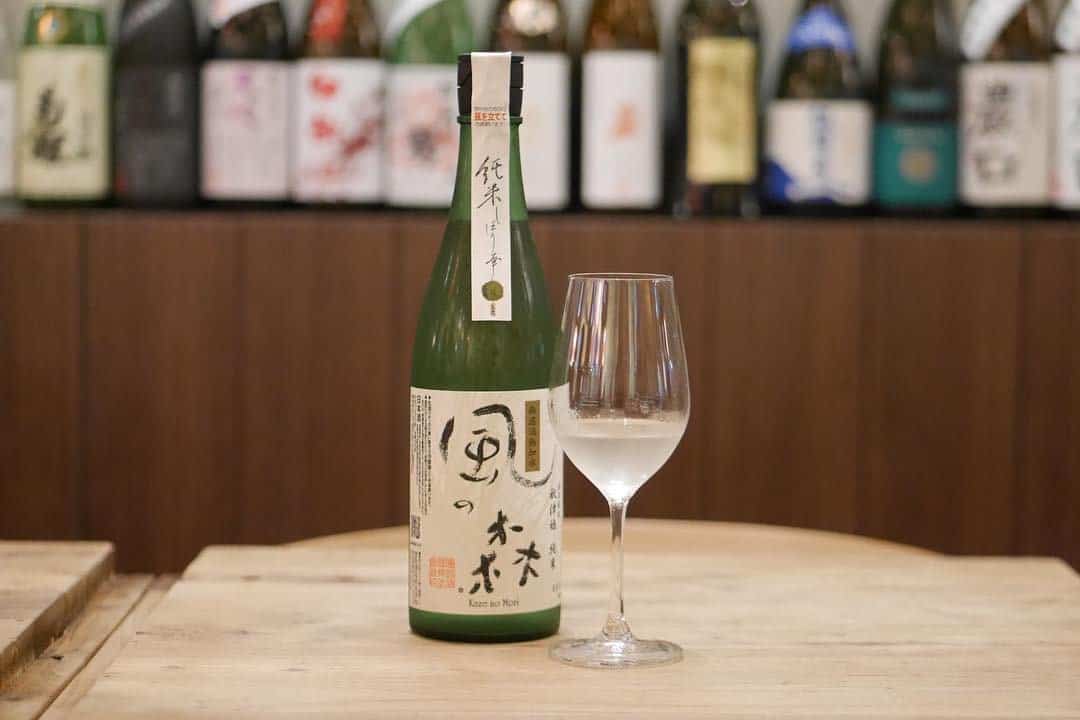 An Izakaya is not a true Izakaya without alcohol. Shukuu Izakaya offers a wide selection of sake, umeshu (plum wine) and beers to go with their delectable dishes. If you're not sure which to get, feel free to ask the bar's sake sommeliers for their recommendation on which drinks are the best to accompany your food.
Other than their main menu, the restaurant also offers lunch sets ($13 – $25). with a limited portion of complimentary salads from its DIY salad bar, which is sure to satisfy your bellies with the reasonable portions.
Address: 8 Stanley Street
Singapore 068727
Nearest MRT: Telok Ayer, Tanjong Pagar
Tel: 6327 9240
Opening Hours:
Monday – Friday: 11.30am – 2.00pm, 5.30pm to 11.00pm (last order at 10.30pm)
Saturday: 6.00pm – 10.30pm (last order at 10.00pm)
Closed on Sundays
2.  Neon Pigeon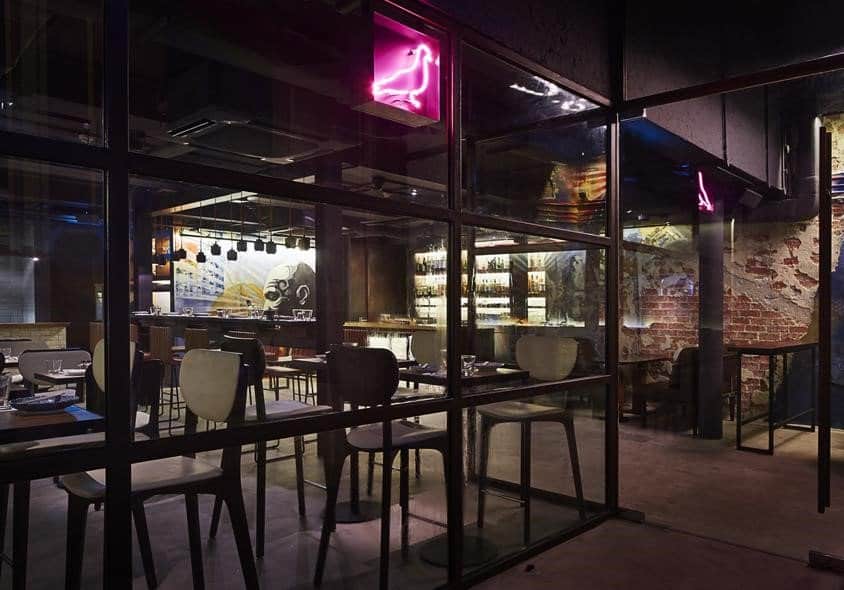 This quaint Japanese fusion restaurant is soaked in indie vibes – from its rustic interior design to the exceptional food they serve on their plates. With an interesting selection of exquisite drink concoctions and unique dishes on their bar menu that sets them apart from other Izakayas in Singapore, this is definitely a place to visit if you are looking for something new. What's more, this restaurant is constantly revamping its menu to bring its diners more innovative delicacies. So always keep a lookout for updates on their page!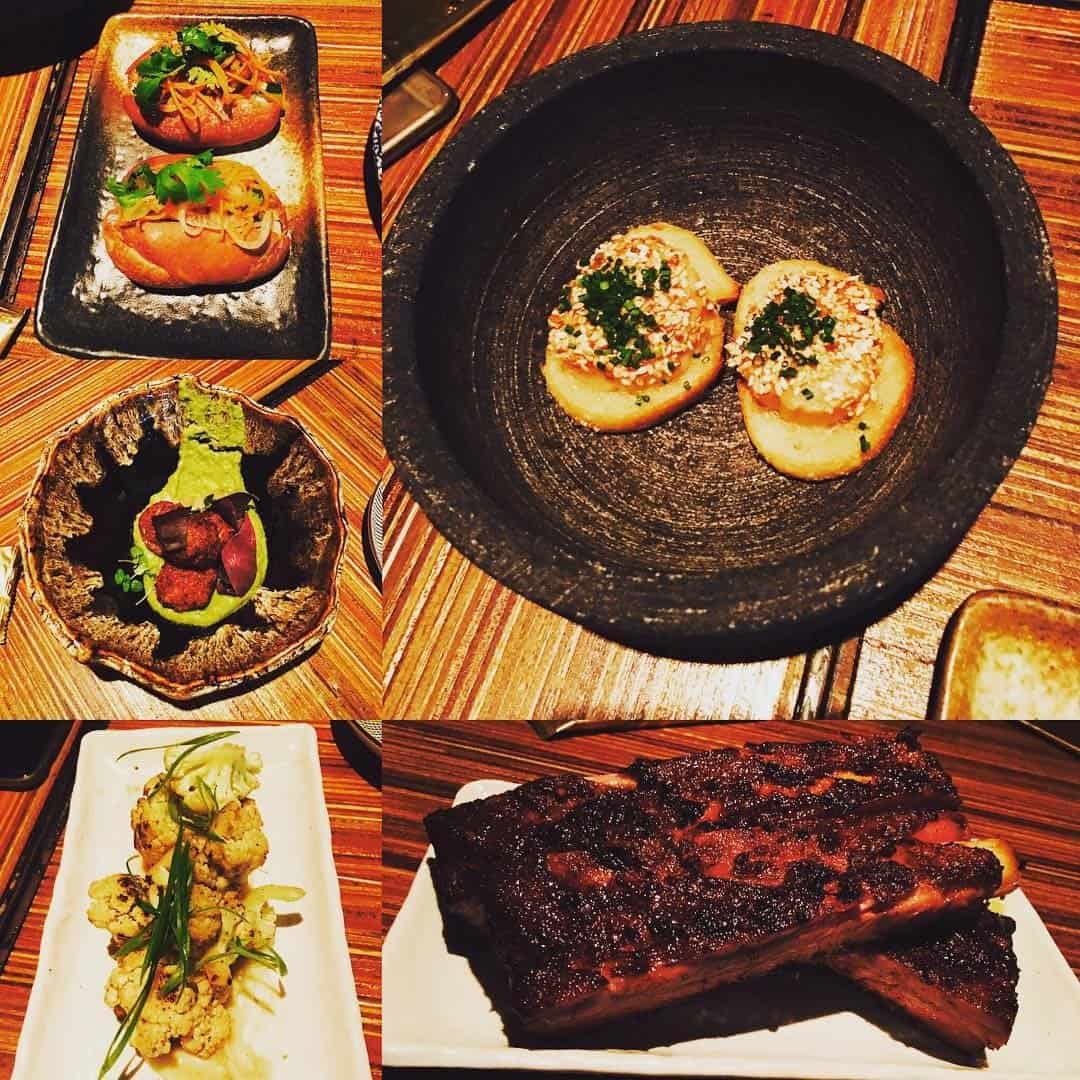 One of the crowd-pleasing dishes at Neon Pigeon is the Smoked Baby Back Ribs ($21/$40). Unlike the typical barbeque ribs, these ribs are slathered with a special medley of sake barbeque sauce, elevating the meat with a different kind of aroma. The succulent meat is cooked to a tender perfection, which falls apart easily from the bone with a gentle tug.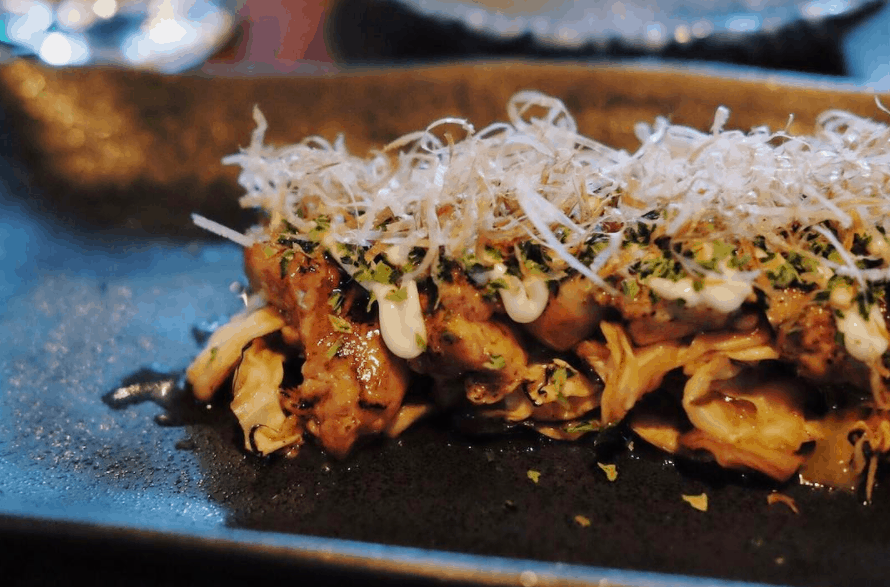 If you're looking for some comfort food, you could try the newly featured Duck Liver Okonomiyaki ($17/$32). This dish revolutionises the traditional Japanese savoury pancake by replacing eggs with foie gras – the fatty goodness that disintegrates in your mouth. So sinful, so good.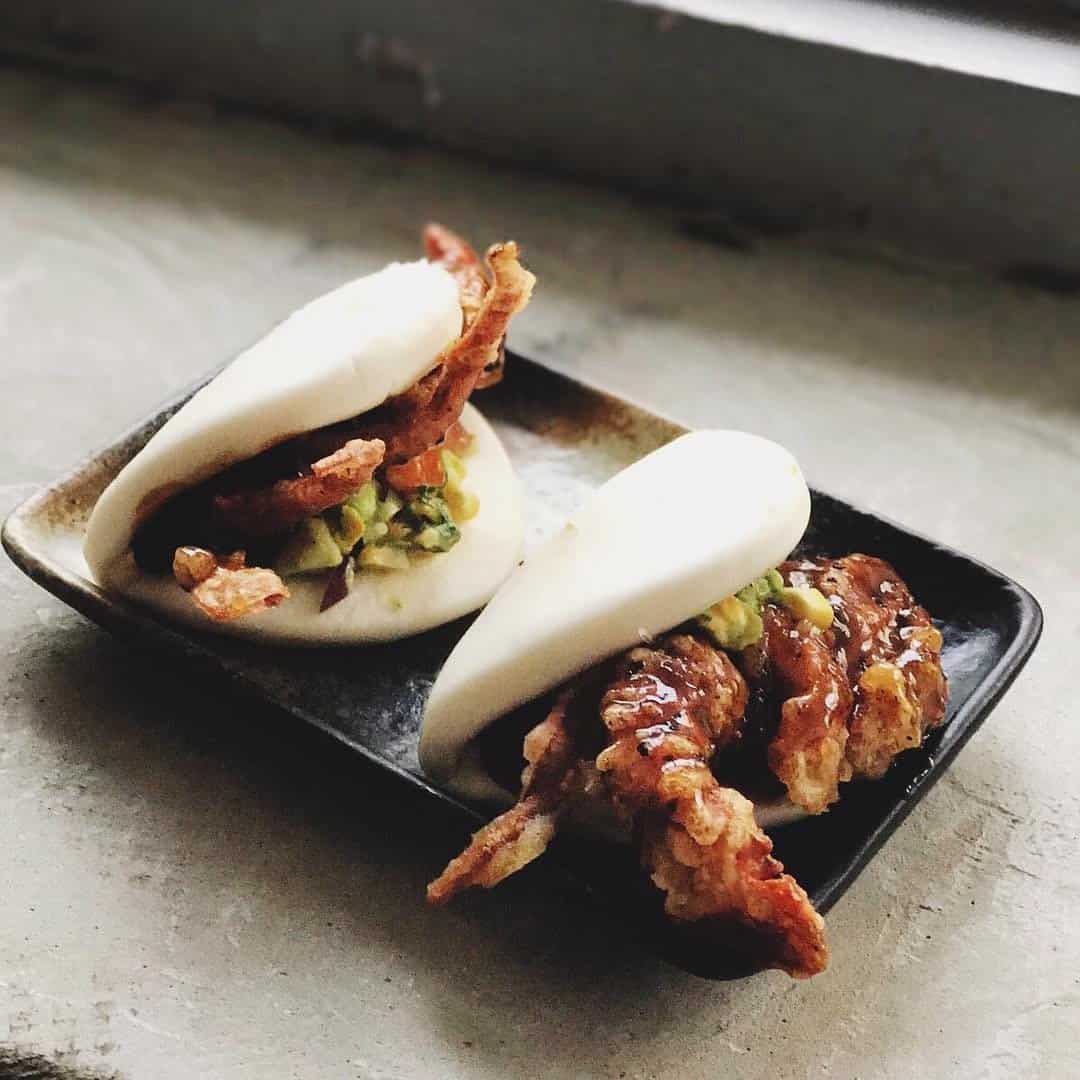 The Soft-Shell Crab Bao ($15/$28) is a new contender for the favourites at Neon Pigeon. The soft "Kong Bak Pau" bun envelops a lightly-battered soft shell crab drizzled in black pepper teriyaki sauce, along with corn and diced avocado.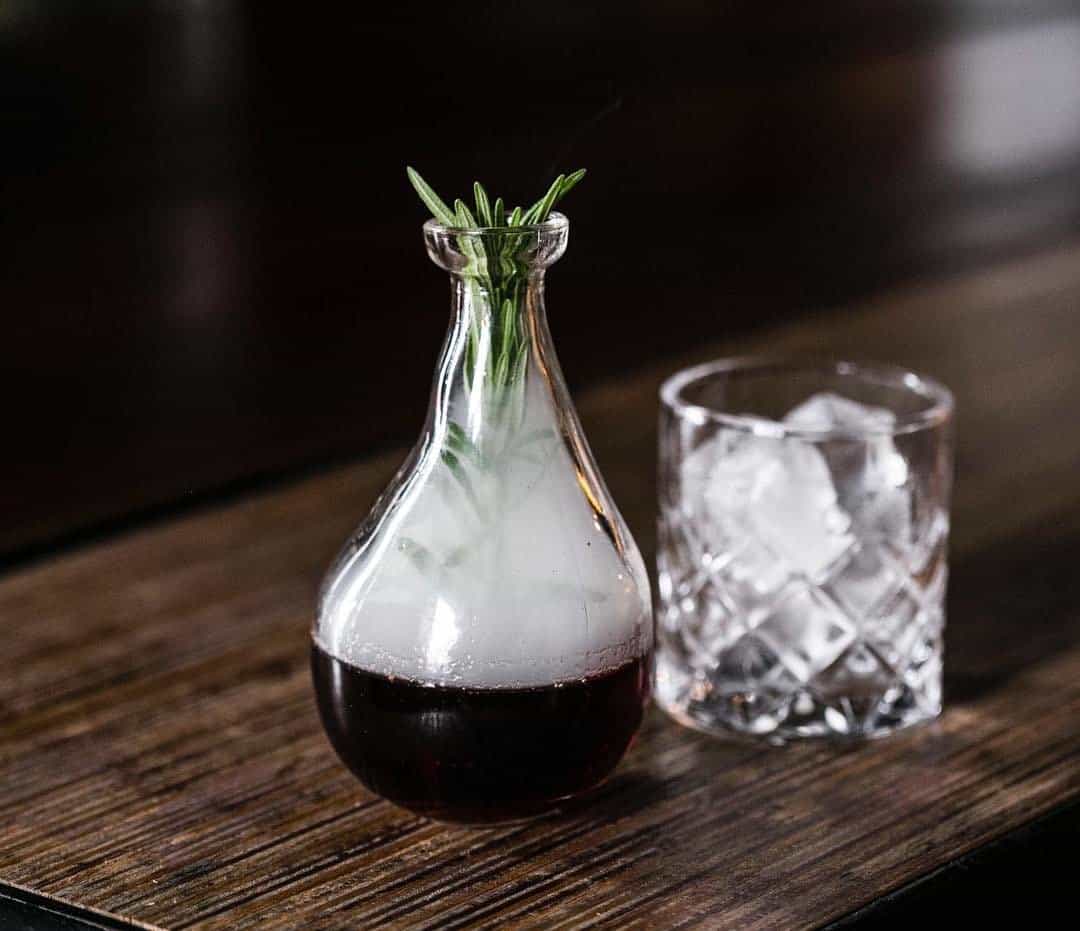 As for drinks, the Taro San brings a twist to the conventional Italian limoncello, as it is a combination of Japanese yam syrup (made in-house) and vodka infused with lemon peel, creating an intriguingly smooth and soothing symphony of flavours and textures – frothy, sweet and bitter altogether. For a lighter option, you can sip from a glass of Teared Negroni ($20), made from rosemary-infused sake and umeshu.
Address: 1A Keong Saik Road
#01-03 Singapore 089109
Nearest MRT: Outram Park
Tel: 6222 3623
Opening Hours: Monday – Saturday: 6.00pm to 12.00am
3. JINzakaya
A hidden gem with affordable food, JINzakaya exudes a cosy, old school vibe with its vintage Japanese posters and wooden furnishing.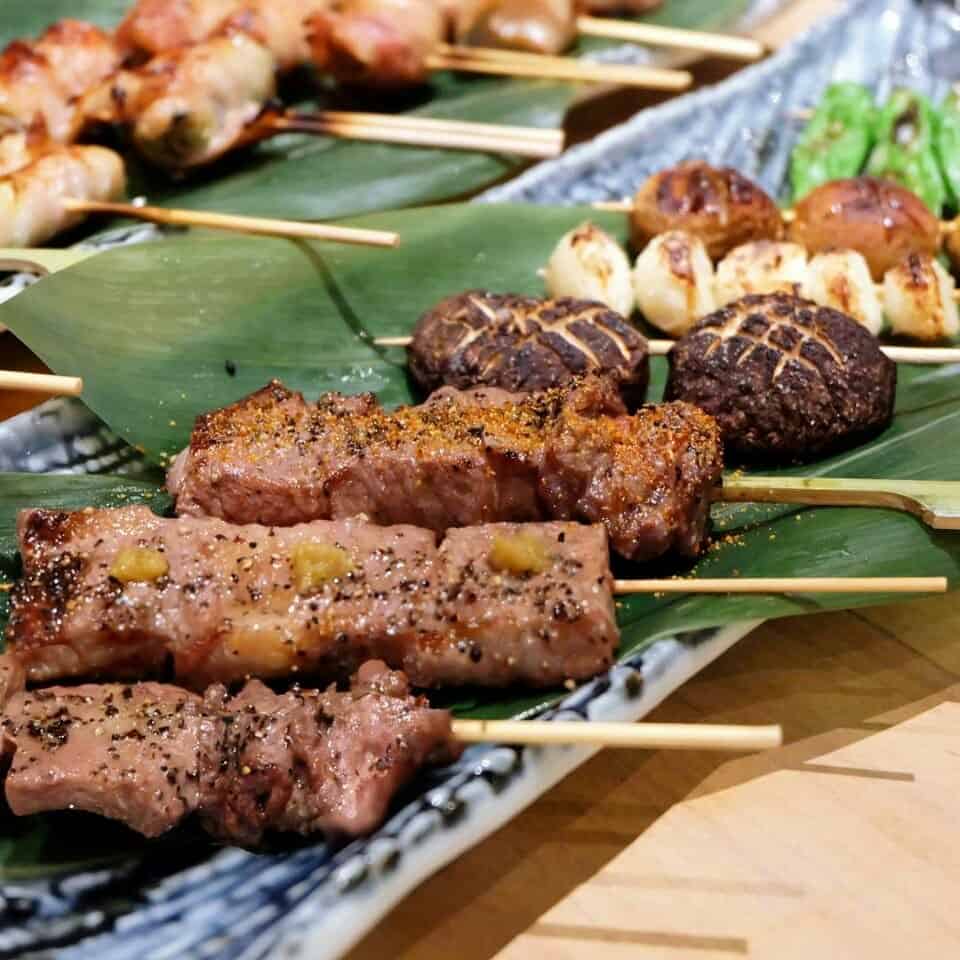 Meat lovers, rejoice! This place is known for its wide range of grilled delicacies, including everyone's favourite skewers: Torimomo ($3), Butabara ($3), and Hotate ($6) – juicy grilled chicken thigh, tender pork belly slices, and fresh scallops wrapped in bacon respectively. More extravagant options include the Gyu Kushi ($10) – piquant and mellow angus beef chunks – and the FoaGura ($12) – foie gras that melts in your mouth.
The JIN Tori Ramen ($14) is one of JINzakaya's signature dishes. It comes with thick slices of juicy chargrilled chicken thigh, an oozing lava egg, springy ramen, and a rich broth that will keep your slurping until the end. The Kimchi Ramen ($14) is also highly raved by many. This hearty bowl consists of chargrilled chicken, kimchi and a sous vide egg atop ramen noodles sitting in an appetising chicken broth.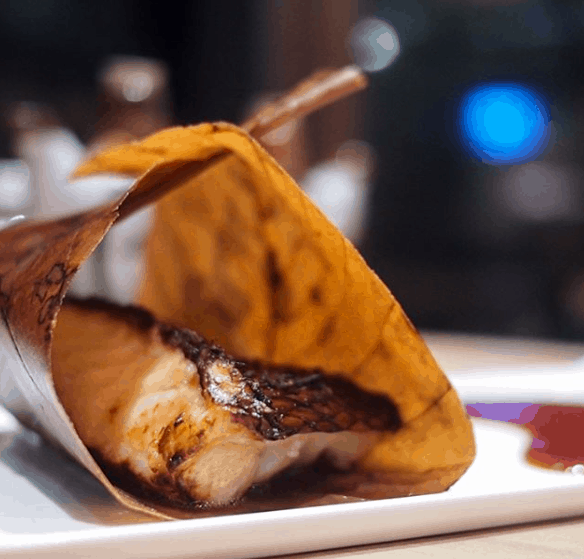 Looking for more exquisite dishes? Tantalise your tastebuds with the Gindara Yaki ($36), which is an elegant slab of buttery, silky marinated cod, served in a Shiso leaf with a side of teriyaki sauce and pickles. The skin is lightly charred to a light crisp with a hint of smokiness, complementing the soft and well-seasoned fish to a tee.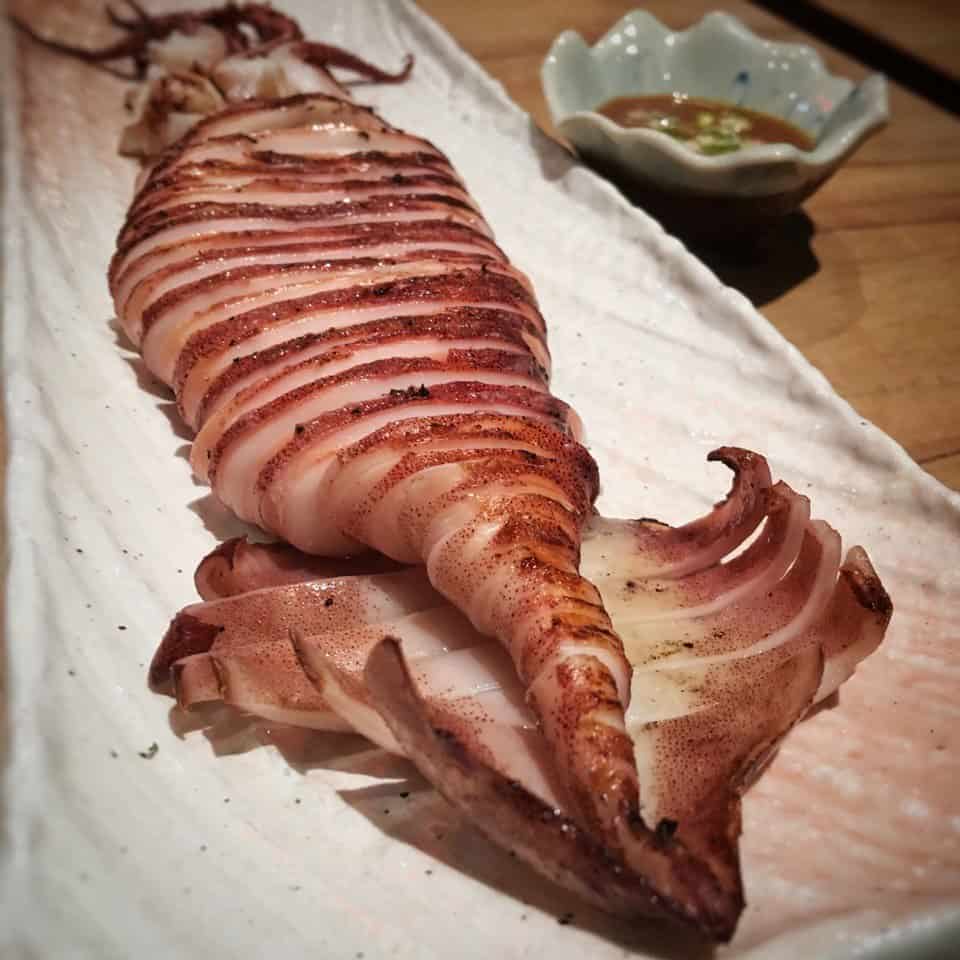 A value-for-money dish to order would be the Yaki Ika Maruyaki ($15), which is an entire barbequed squid served with teriyaki sauce. The intense heat from the charcoal leaves a glorious scorch on the surface of the squid, while the flesh remains bouncy and sweet.
Drinks wise, one can choose from more than 10 different types of sake, shochu and beer.  To elevate your dining experience, the restaurant serves their sake in unique sake cups (of your choice) with varying designs!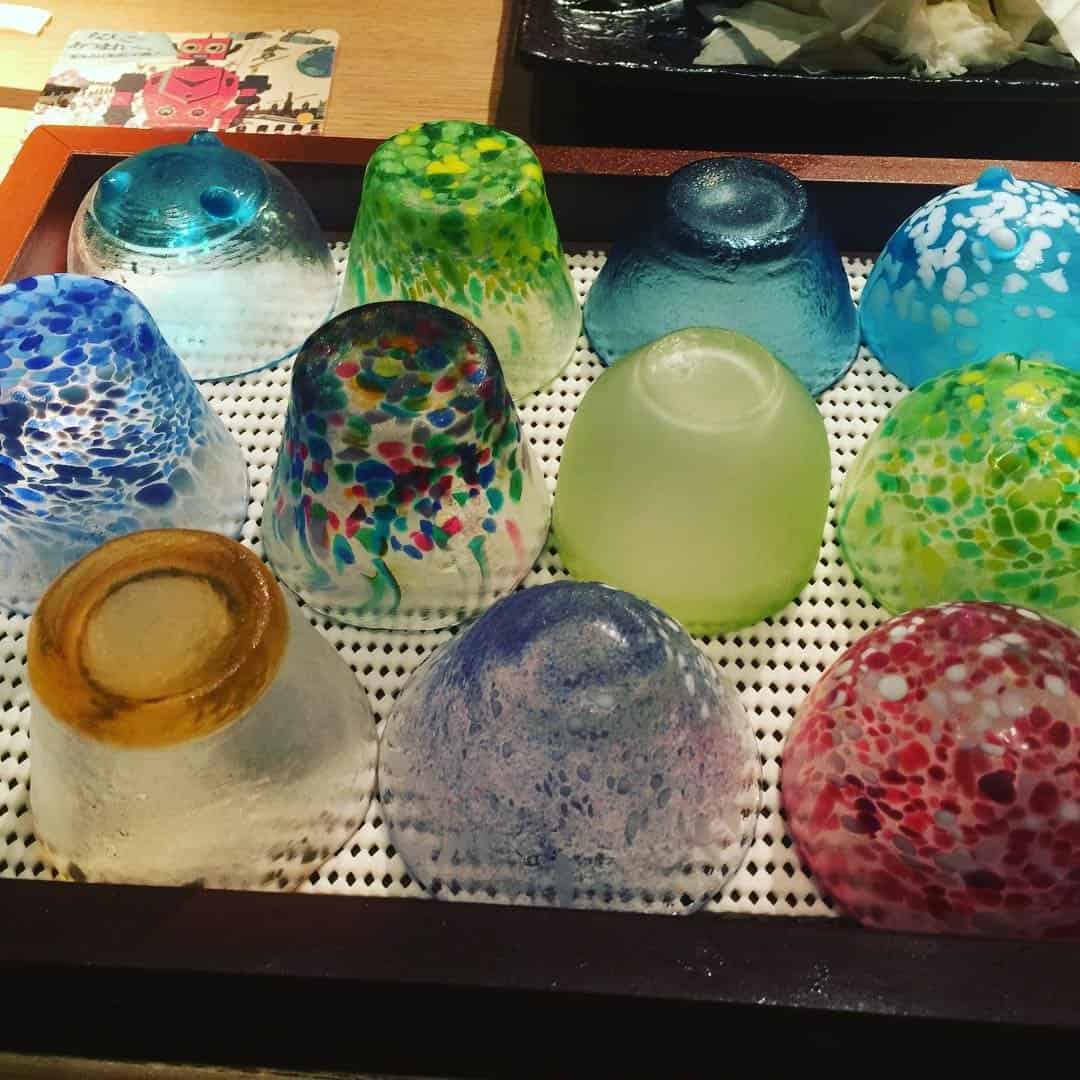 Address: Connexion at Farrer Park
1 Farrer Park Station Road (off Rangoon Road)
Owen Link, #01-08/10
Singapore 217562
Nearest MRT: Farrer Park
Tel: 6443 1173
Opening Hours: Open Daily
Lunch: 12.00pm – 2.30pm (last order at 2.15pm)
Dinner: 6.30pm – 10.30pm (last order at 10.15pm)
4. Mo'mor Izakaya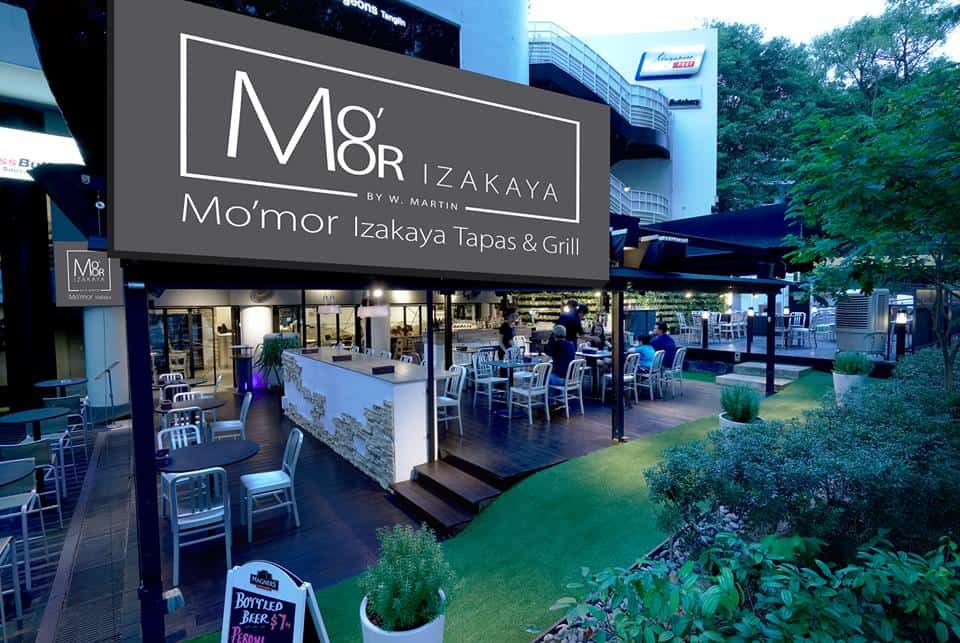 This modern establishment specialises in Japanese-European inspired tapas and grills that go perfectly with in-house sake, wine and beers. Other than being aesthetically-pleasing, the quality of the food is also top-notch. Interestingly, the main star of this restaurant is actually its set lunches.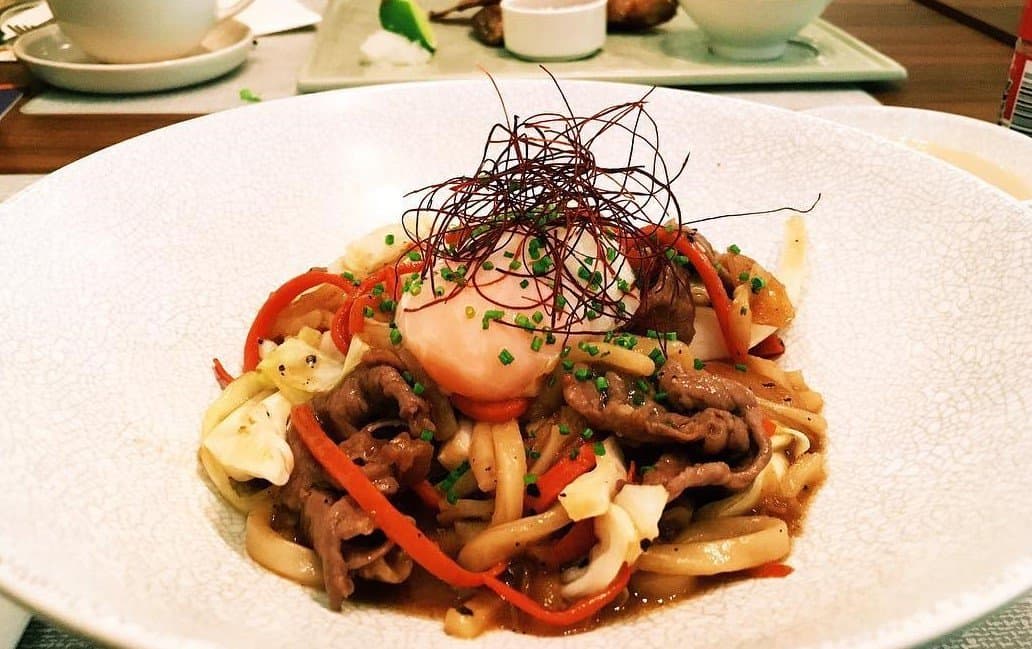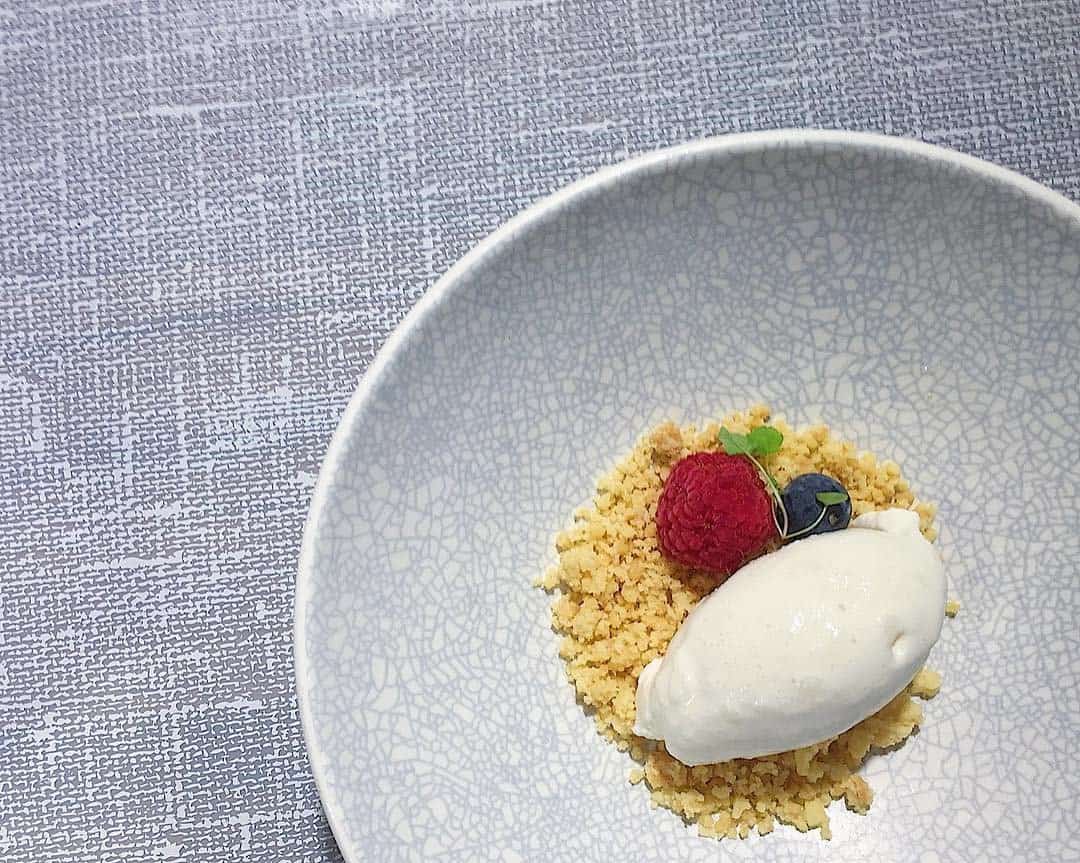 For $15 and $18, you get a two-course and three-course meal respectively, comprising of a main and a tapas/dessert, or a main, a tapas, and a dessert. Apart from offering best-valued lunch spots in town, the restaurant also regularly revamps its menu, to present patrons with new dishes for their adventurous tastebuds. Popular dishes from the current lunch menu include the Slice Beef Udon, Char Grill Hamachi Collar, and Ice Cream and Berries Soil Crumble.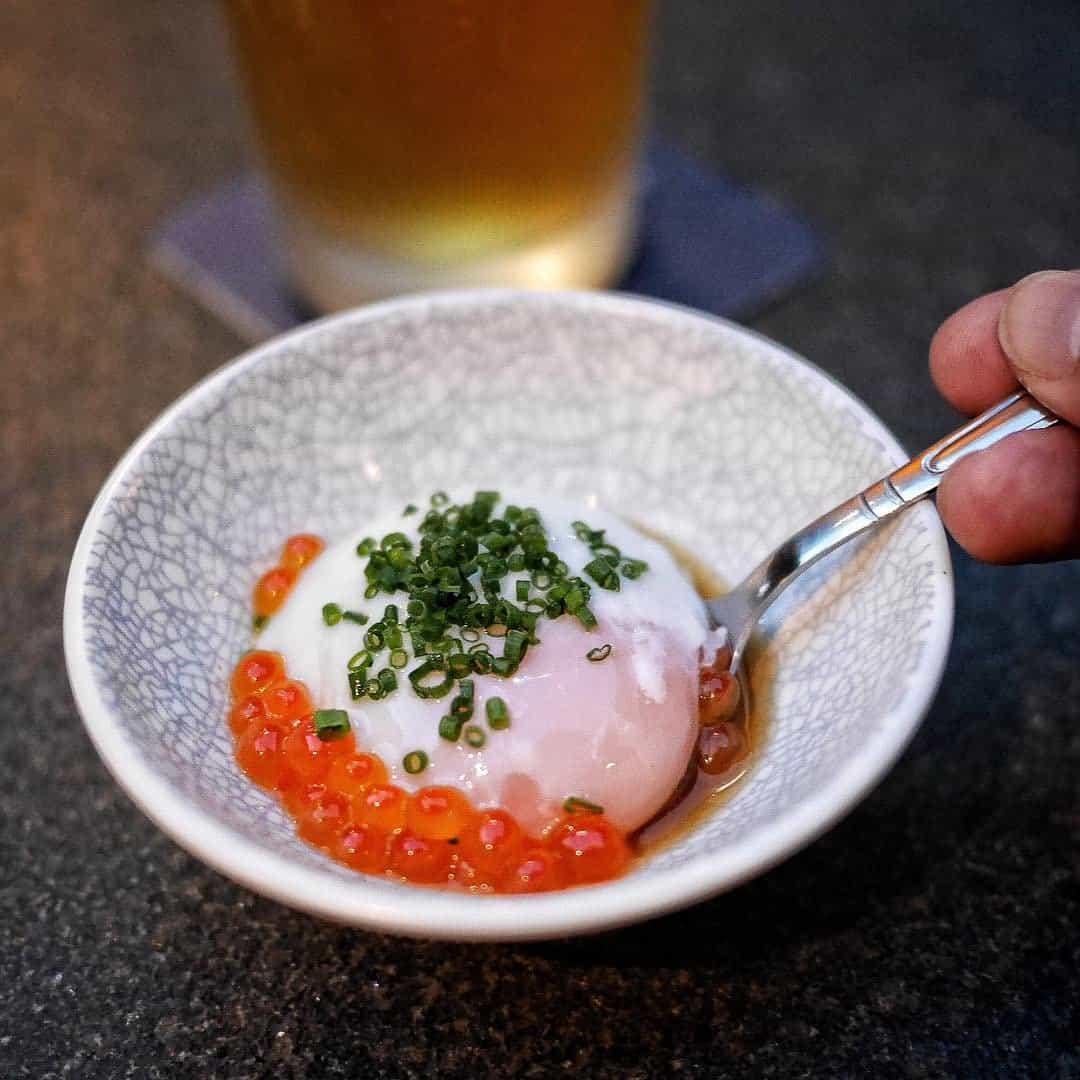 Some of the all-time favourites include the irresistible Onsen Tamago topped with ikura ($5), the sinfully good Grilled Iberico Pork Jowl ($12), and perfectly seasoned Black Angus Grain Fed Rib Eye ($38) with onion confit.
Address: 56 Tanglin Road
#B1-01 Tanglin Post Office
Singapore 247964
Nearest MRT: Orchard
Tel: 6463 8080
Opening Hours: Varies
5. Shunjuu Izakaya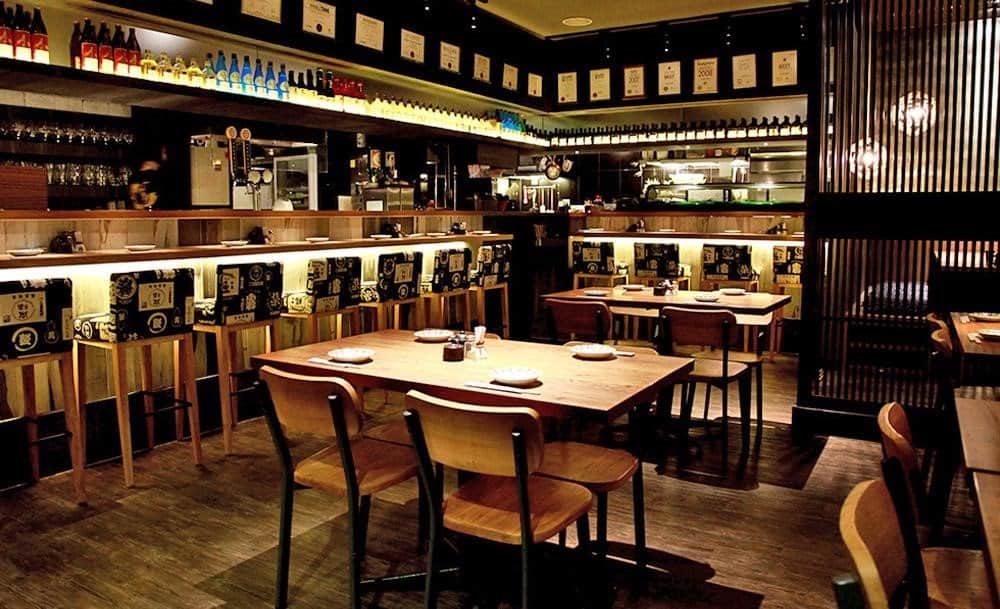 Located along Robertson Quay, Shunjuu Izakaya allows diners to experience a less conventional form of Izakaya – skewers and (really affordable) sake by the river.  With an incredible variety of 70 grilled skewers to choose from, every visit remains a refreshing experience!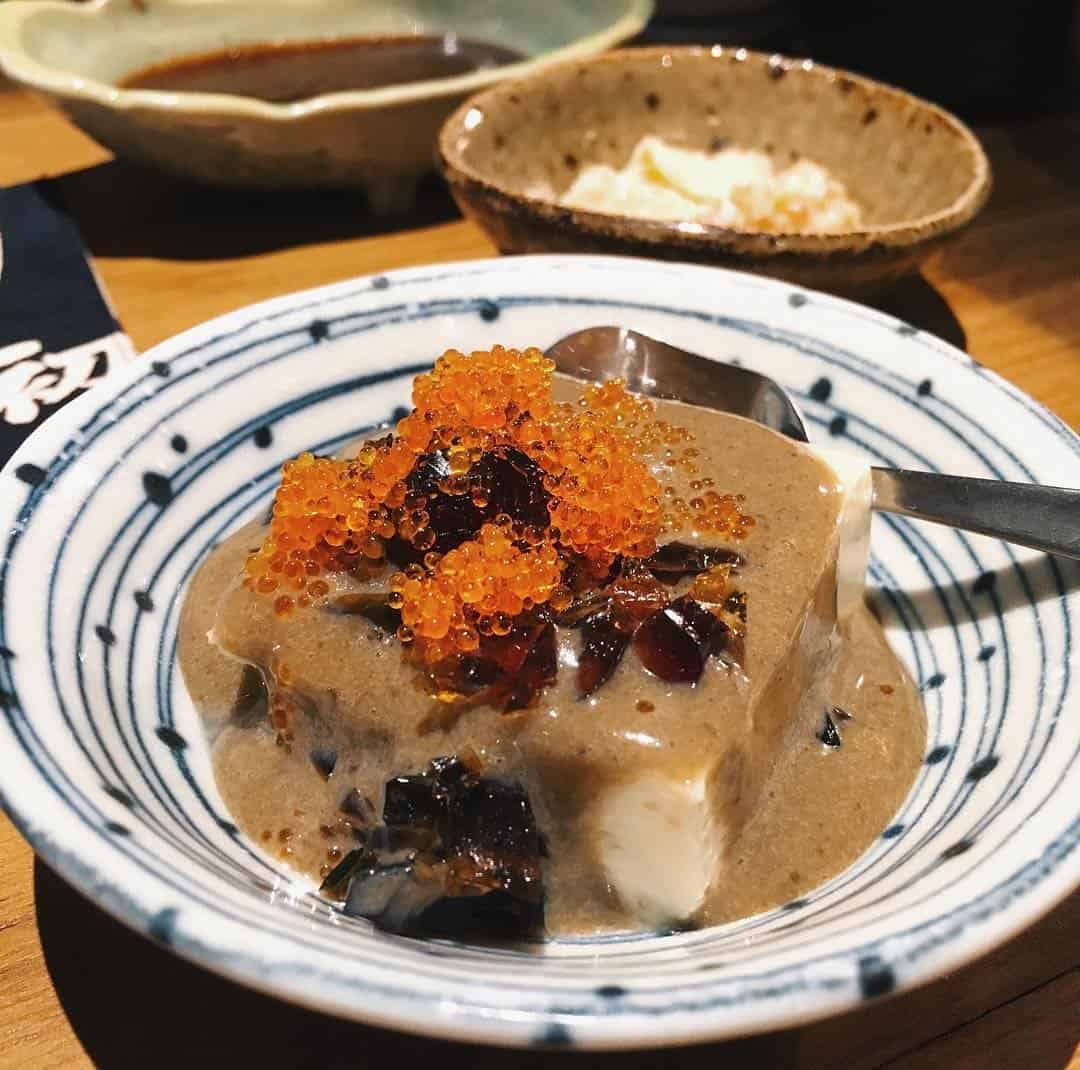 The Pidan Tofu ($4) is a cold tofu dish topped with a century egg paste, century egg chucks, and ebiko. This seemingly odd combination is so uniquely tasty, it leaves you wanting more.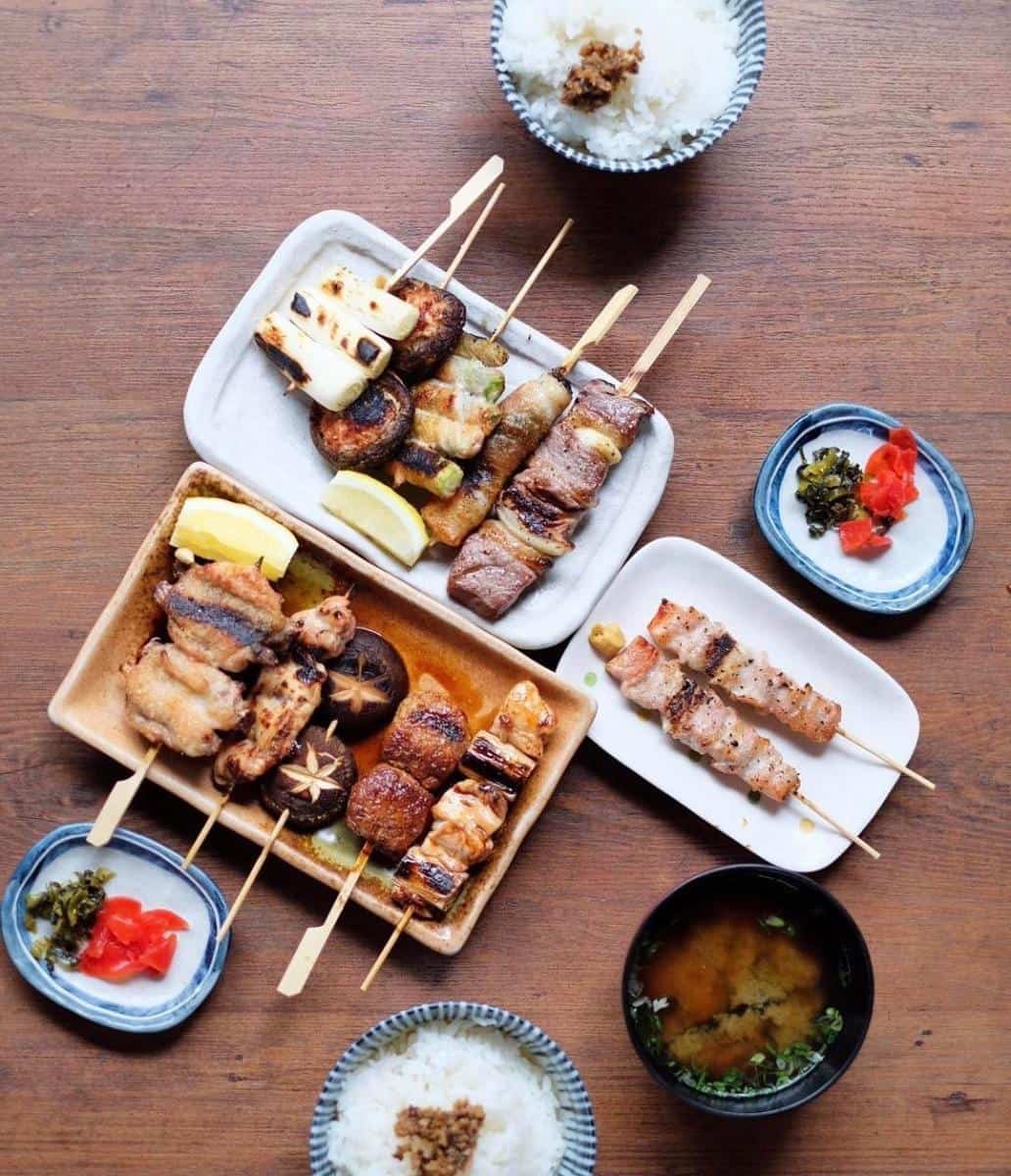 For skewers, try the Ton Toro ($7), two sticks of smoky and succulent char-grilled pork cheek, or the Mochi Buta Maki ($7), comprising of grilled mochi with rolled pork.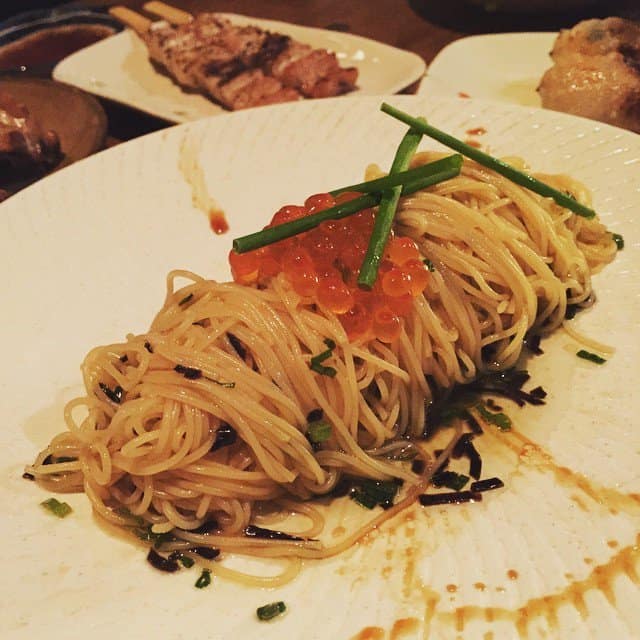 Looking for something more filling? Consider getting the flavoursome Garlic Fried Rice ($8), or the Cold Angel Hair With Truffle Oil ($20), a refreshing option with al dente angel hair pasta topped with seaweed and salmon roe.
Address:
30 Robertson Quay
#01-15 Riverside View
Singapore 238251
Nearest MRT: Clarke Quay
Tel: 6887 3577
Opening Hours: Varies