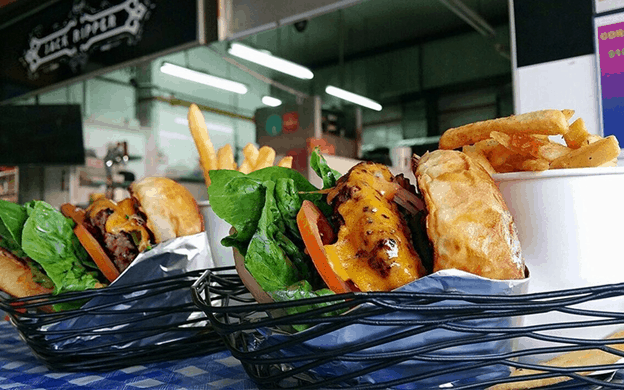 This new breed of them are pushing the boundaries of what a kopitiam is.
Kopitiams are great for when we're feeling broke but not quite there yet. It's our bread and butter, as much as durian and complaining about train breakdowns.
While there is nothing we'd like to change about kopitiams, we've discovered a new breed of them that pushes the boundaries of what a kopitiam is.
Somewhat a mix between tradition and modern elements, many of them do not exactly serve the quintessential local delights, but instead are moving towards selling restaurant-quality cuisines and unique offerings. If you're looking for something delicious on a budget, here are some places you should check out.

Wild Market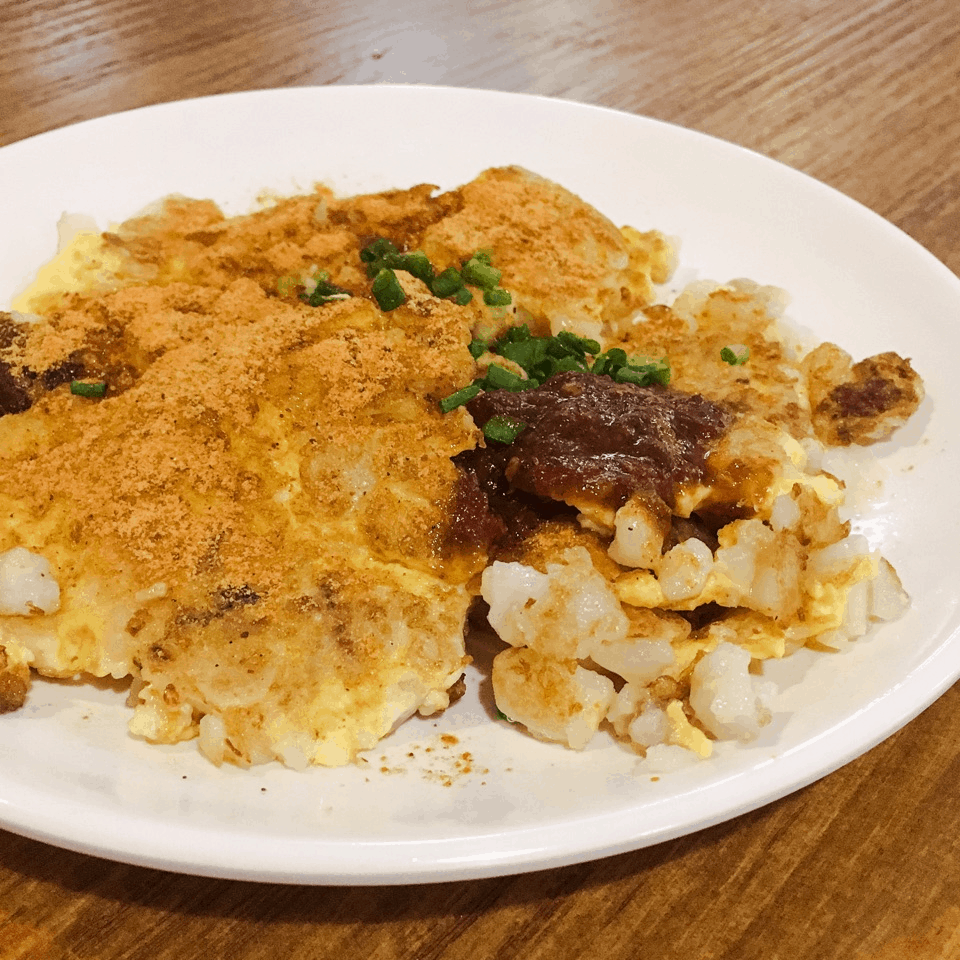 Source
Somewhat a cross between a hipster cafe and your neighbourhood coffee shop, Wild Market offers a wide array of dishes, ranging from carrot cake, biryani, to duck confit and lamb chops.
There are more than 8 stalls, all specialising in different cuisines – so you definitely will be spoiled for choice! We recommend going with a group of friends so you get to sample all the different dishes. Special mention goes to the Spicy Wings ($1.90/pc) and Mutton Biryani ($11.80) from The Ceylonese Affair, Bratwurst Rosti ($8.90) from Barnyard and Beef Short Rib Risotto ($17.90) from Arome. End your meal with old-school desserts such as Ice Kachang or Bo Bo Cha Cha from Taman Manis.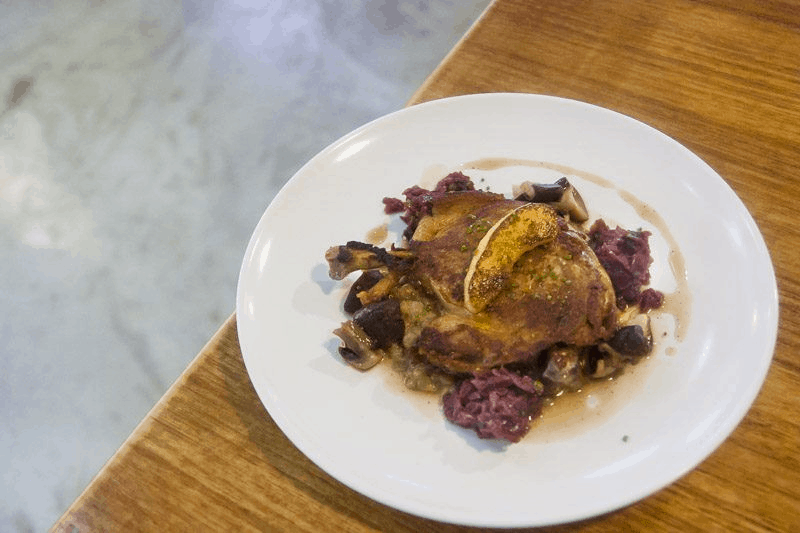 Source
Located in Shaw Towers, their whole premise is air-conditioned, but for those days of good weather – you can choose to dine at their al fresco deck facing Suntec City. Price-wise, it's still pretty affordable considering its location and restaurant-like ambience.

Bedok Marketplace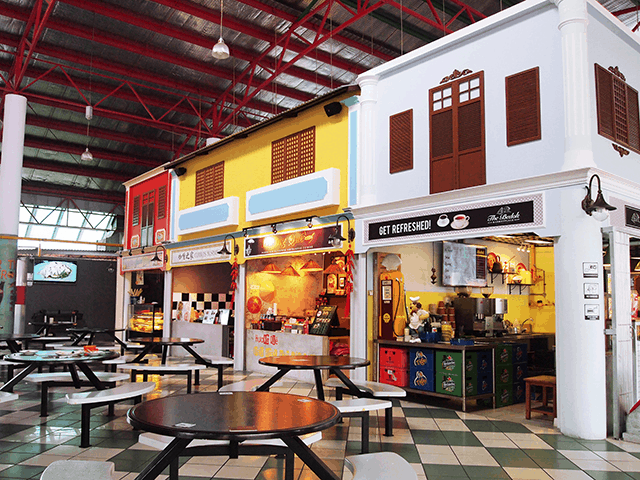 Source
This revamped hawker centre that sits atop the rows of eatery at Simpang Bedok now houses young culinary talents selling modern food concepts.
Here, local favourites such as chicken rice, roti prata and nasi lemak take a backseat, and in its place are yakitori skewers, pho, mookata and affordable western creations.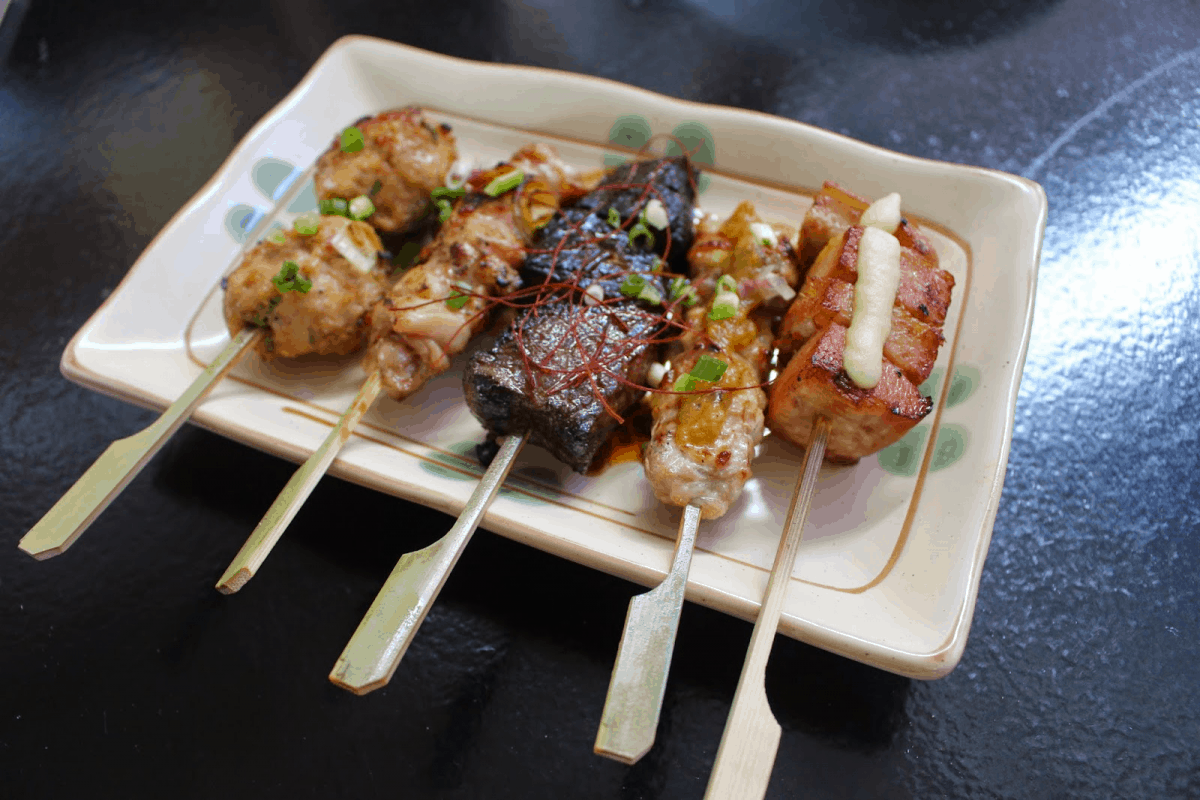 Source
Carnivores, The Chop Chop Selection allows you to pick your meat and cuts at the counter and tell the guys how you want it done. Make it a meal with their sides like luncheon meat fries, chili con carne or something classic like the truffle fries.
For a ramen fix, tuck into the ramen from Menya. The menu includes their signature shabu-shabu ramen ($9.80), complete with the much-loved runny egg.

Salute Coffeeshop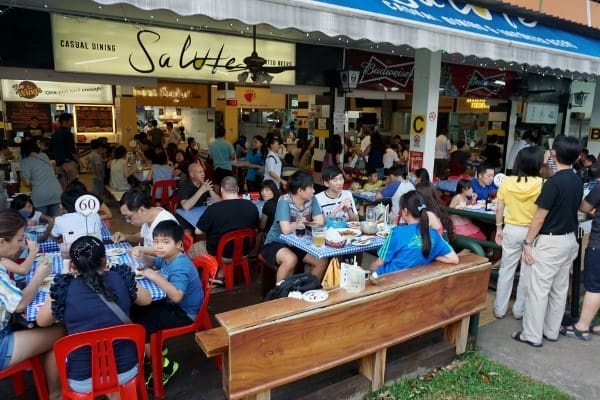 Source
Right beside the Alexandra Village Food Centre lies this one-of-a-kind coffeeshop. You sure won't miss their blue checkered tablecloths and colorful signs that sets them apart as more than just a typical coffeeshop.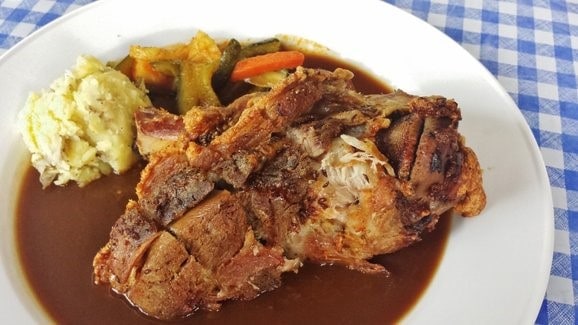 Source
Their offerings lean more towards a western palate – with six stalls that serve a variety of cuisines such as Italian, Spanish, French and even German.
If you're in the mood for burgers and milkshakes, Jack Ripper is the store to head to. Try the Ripper's Classic ($16), which has a teriyaki sauce along with a thick, juicy patty that isn't too dry nor dense. Pair it with their decadent chocolate milkshake ($9.10) since it already is a sinful meal.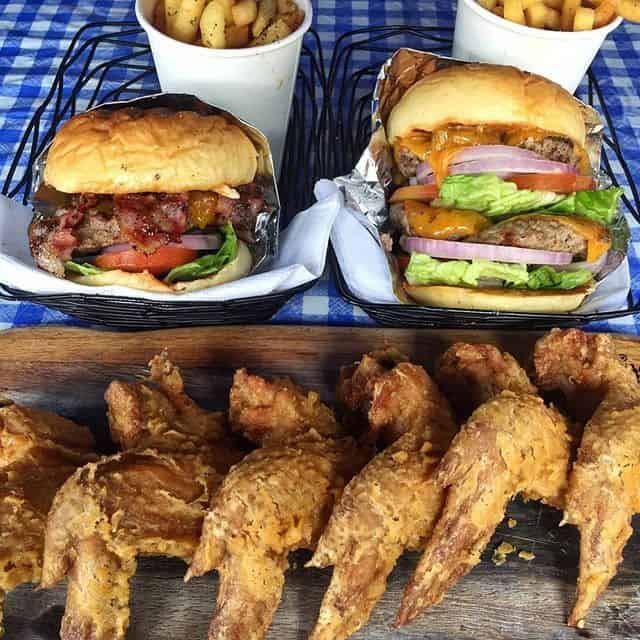 Source
For something to share, get the Seafood Paella. It comes with a traditional cast-iron pan full saffron rice topped with mussels, prawns, scallop and octopus. Fresh seafood and spot-on flavours, what's not to love about this hearty dish?

Timbre +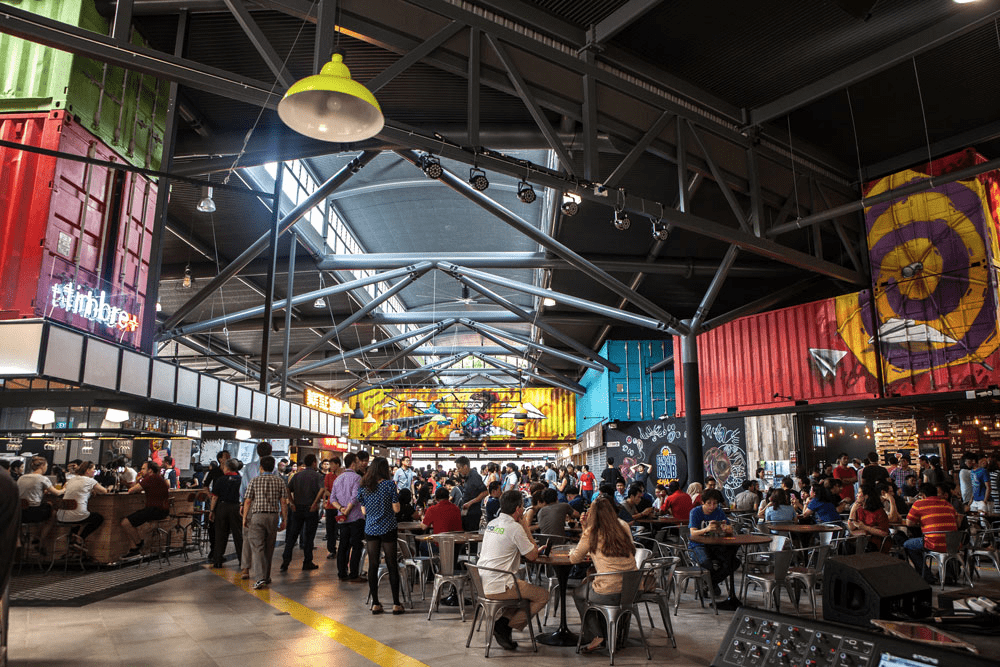 Source
They've been around for quite a while, but not many know of the delicious food and great laid-back atmosphere this place has. Of course, their location might put some of us off, but how bad can travelling between each ends of Singapore be.
Known for their container concept, this hipster joint features 21 hawker stalls, 14 restaurant and a few food trucks. It transforms the old Ayer Rajah hawker centre into a traditional yet modern coffeeshop.
There's the much-loved Kaisen Don ($16) from Teppei Daidokoro and Lobster Roll from Dancing Crab Shack ($25) to Wong Kee Wonton Noodles and Nam Heng Chicken Rice. Also, the famous chicken wings, Two Wings at Alexandra has found its new home here. Sink your teeth into these juicy, aromatic wings – remember to give the salted egg one a go.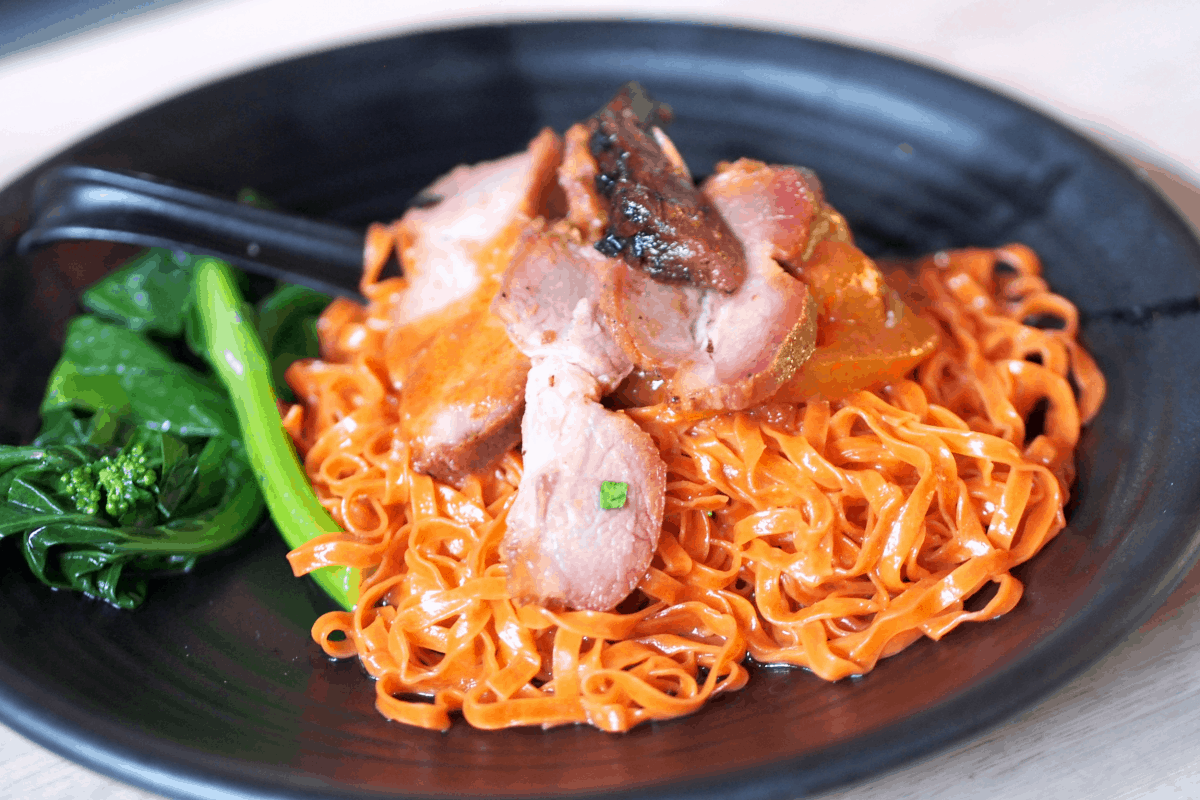 Source
Head down with the gang for dinner on Thursday and Friday nights, when local acts and aspiring musicians will take centre stage, making you forget you're actually dining in a "coffeeshop".

Essen @ The Pinnacle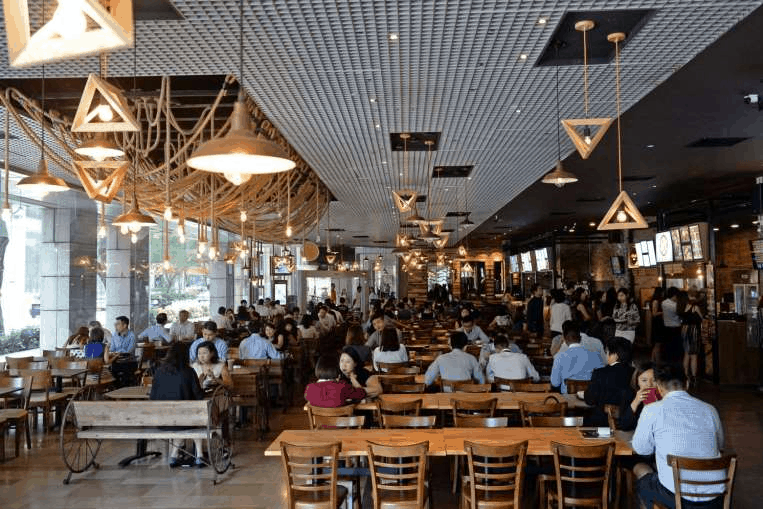 Source
Everyone probably knows about Pinnacle @ Duxton, one of the few HDBs in Singapore with a beautiful sky garden, but not many know that they've got a food court dedicated mostly to western food.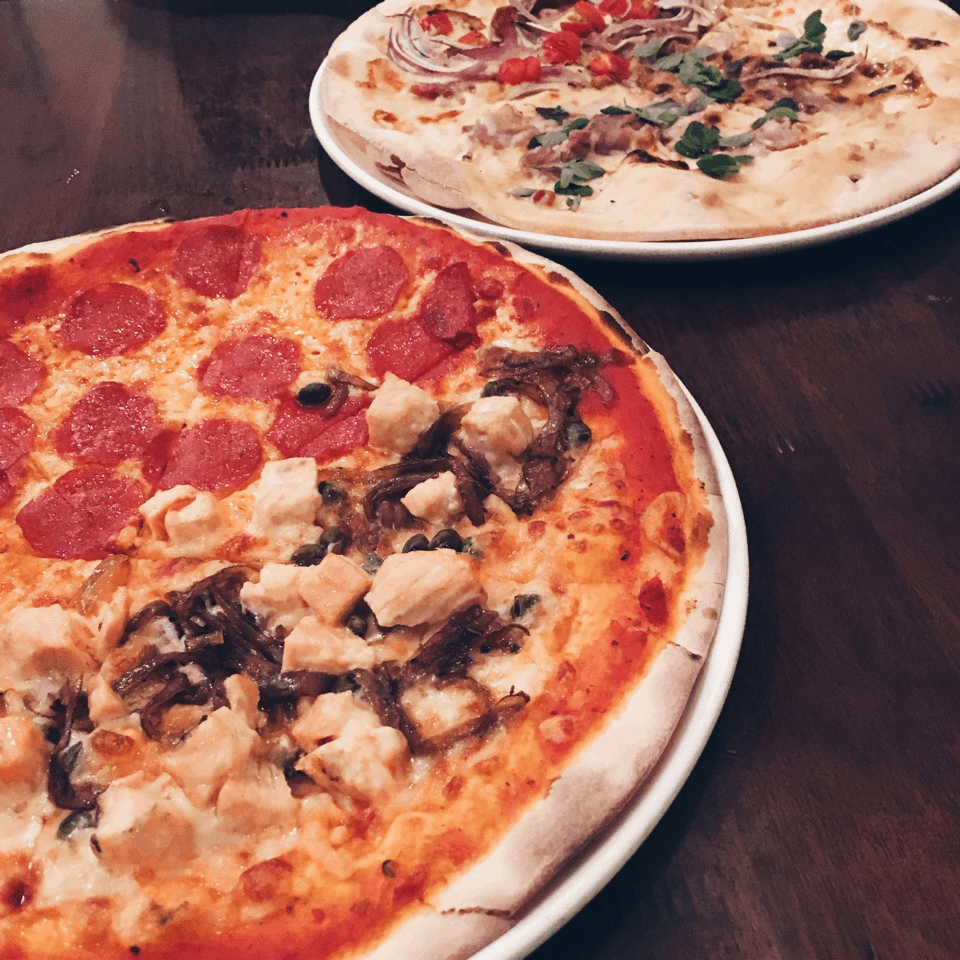 Source
You can get hearty French fare such as Duck Confit ($16.90) and Beef Ragout ($12.90) from Garcon, as well as other restaurant-quality dishes from a variety of other stalls. If you're looking for wood-fired pizzas at a fraction of those outside, La Stella specialises in homemade Italian fare like pizzas and pasta, all made only upon order. Get the 10 inch Pepperoni Pizza ($17), we promise it's so good that you'll be polishing off the crusts too.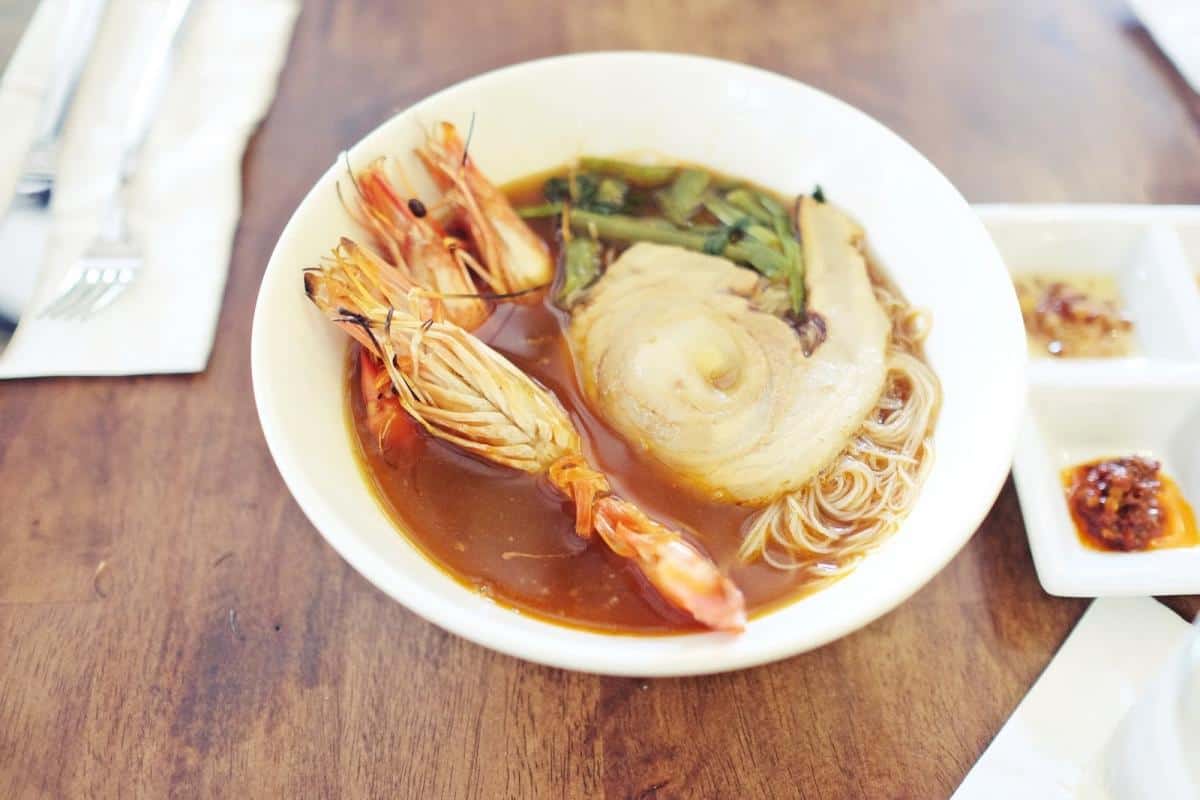 Source
And for those wanting a taste of Asia, there's Kin Khao, serving up a good variety of popular Thai dishes like tom yum seafood soup, green curry and pad thai.
Overall, it's a perfect place to hold gatherings – everyone is bound to find something they fancy and the place actually looks like a restaurant. It definitely a win-win for all.