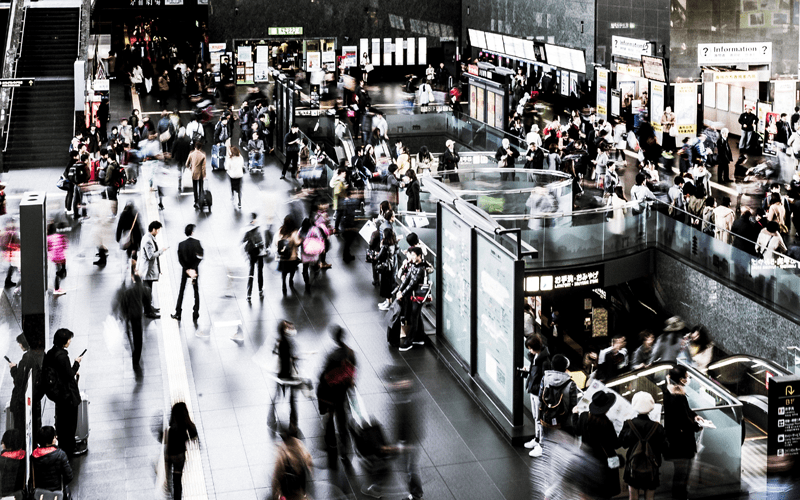 Details have been largely kept hushed but here's what we hope to see!
With news that our award-winning Changi Airport has completed work on the upcoming Terminal 4, we are already looking forward to late-2017, when the spanking new venue will begin welcoming flights and the curious Singaporean public.
Opened in 1981, Singapore's main commercial airport has since evolved to become a gathering hub and shopping spot for locals; even those without a plane ticket. With the Changi Airport MRT station open from 2002, Changi became more than just a secret among residents in the East, and is now a popular venue for all ages.
According to earlier reports, Terminal 4 will be a two-storey, 25-metre-high building with a floor area of 195,000 square metres. By comparison, Singapore's largest shopping mall VivoCity contains only 140,000 square metres of retail space.
One downside though: the new terminal will be connected to Terminal 2 via a Airport Shuttle Bus rather than the Skytrain that we all love (something about a free ride that doesn't break down frequently just screams fun).
Excitingly, the retail space of Terminal 4 has been described to "feature traditional Peranakan shop front façades".
No specific retail information about the new complex has been released, so we turn to our imagination to fill up the terminal's vacant stores and potential tenants; much like how Orchard Road's landlords are doing.
Here are 4 of our wildest dreams for Terminal 4. Do we get VIP access if we get any of these correct?
1. An Entire Street of Bakeries
We're probably starting off by biting more than we can chew, but with all the great names that have set up shop here in the past few years, can you really blame us?
Just imagine butter cookies from Jenny's Cookies, egg tarts from Tai Cheong Bakery, the Taiwanese-Japanese treats of Duke Bakery, and more, all arranged neatly in a row of quaint shops. No more running around the face of Singapore for a taste of these imported pastries; setting up shop in the airport might mean fresher ingredients, no?
Okay now imagine the queues. Forget Customs; if this truly materialises, the lines here might rival those at the Departure gates.
2. A True-Blue "Greatest Hits" Kopitiam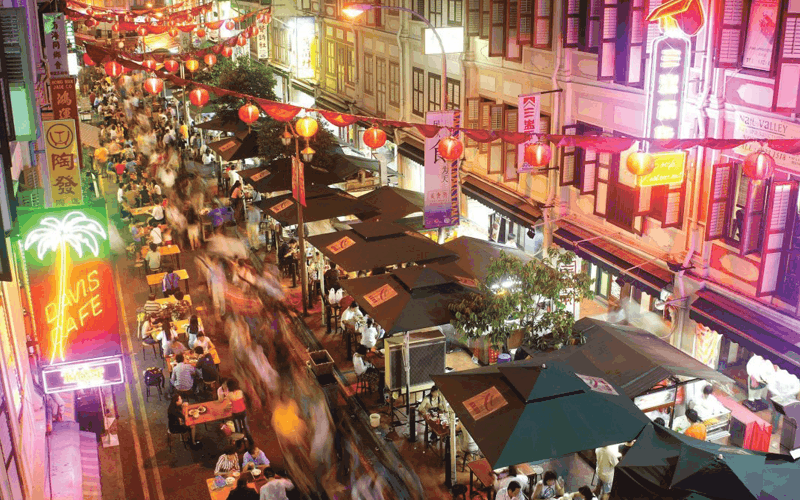 So we already have the best of foreign favourites, so let's keep it homely with a kopitiam!
Low(ish) prices, no expectations for great service, and an undeniably Singaporean character. That's what a simple kopitiam can bring to the new Terminal.
But besides having air-conditioning (I mean… of course), let's kick things up a notch and source for some true hawker gems. Changi Airport has built a reputation of being meticulous in their efforts to become the best, and presenting the best versions of local food is a worthwhile goal to pursue.
I'm thinking new branches of Boon Lay Power Nasi Lemak, 328 Katong Laksa, and even the one Michelin-starred Hong Kong Soya Sauce Chicken Rice and Noodle. The latter has already mentioned plans for global expansion, so why not start at the first place that tourists visit here?
3. An Even Longer Slide Than The One At Terminal 3
I'm 22 years old and I'm not ashamed to say that the 12-metre slide at Terminal 3 is one of the best cheap thrills ever.
Watch how this playground dream was constructed with this appropriately low-res video from 2010.
Terminal 4 should seriously consider one-upping themselves by beating "Singapore's tallest slide". Fingers crossed for a "tallest-er" slide next?
4. A Whole Range of Pet Cafes
A few cat cafés sprouted up around town just a couple of years ago but never fully took root. Why not take a leaf out of their book and serve an international clientele of animal lovers at Changi Airport?
For a set price, visitors can play with animals of their choice in a controlled environment for a certain period of time. Always dreamt of being swarmed by a whole bunch of puppies? How about feeding an entire litter of greedy kittens? A pet café can make all these a reality and more.
Similar to Bangkok's Neverland Siberians café, the area can be demarcated to separate a café zone for diners and a play zone for the visitors to interact with the animals.
Nobody hopes that their flight would get delayed, but if all these were to come true in Terminal 4, Changi's newest visitors might just think that way.