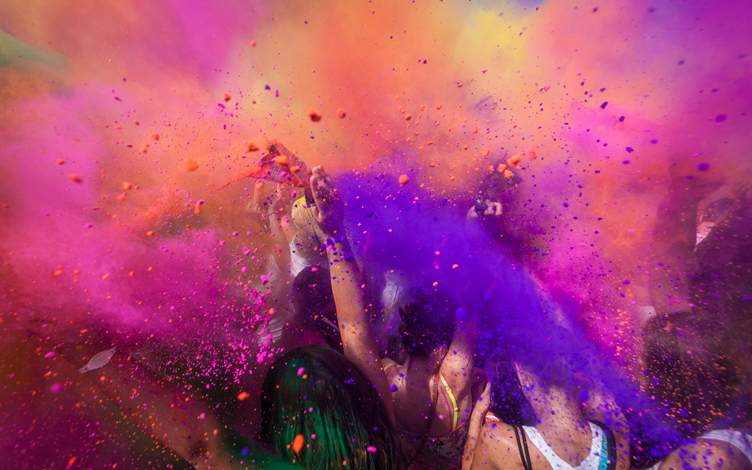 We wish you a Feb-ulous month ahead
Now that the festive season is officially over and the next Public holiday is seemingly far away, there seems to be nothing too exciting coming up. So we dug up some pretty solid gems on the internet of the different activities you can do to Appreciate, Shop, Rejoice and Exercise this February
Appreciate: State of motion
Ever wondered what it was like to see Singaporeans through the eyes of a foreigner back in the day? Or even just wonder what Singapore was like in the early 1990s? State of Motion film screenings is here to satisfy that curiosity.
The films presented in this series are specially picked out from the Singapore film archives, featuring movies in the 1970s and 80s. Given the cultural and historical differences back then, expect a wholly eye-opening experience.

Source
One of the movies that caught my eye personally was Ricochet, featuring David Bowie and his journey in Southeast Asia during his tour. In his trip to Singapore, he explored the city and soaked up the seemingly alien culture with contradictions of local interactions that almost resulted in the cancellation of his concert.
These films are mostly screened this week so register soon!
When: 2 Feb – 5 Feb
Where: National Library Singapore (Bugis)
Find out more
SHOP: Singapore Really Really Free Market (SRRFM) & Swapaholic
Just like the title of the event, this flea market is "really really free". Part of the Earthfest, SRRFM is a temporary market based on the concept of giving and sharing.
If you are interested, simply put a notice on their Facebook wall to let them know what item you are bringing so they can estimate the number of mats they require.

Source
Another event that is very similar to SRRFM that's happening during Earthfest is Swapaholic

Source
Bring your clothing items down on the few collection days before the event and pay a fee of $10/ $18 with lunch from HIC Juice and VeganBurg. With the coupon received during the collection period, you can now get ready to make your way down to Marina Bay on 12 February to "swap till you drop"! And of course, remember to bring your own bags.
When: 12 Feb
Where: Marina Barrage
Find out more
Rejoice: Holi 2017 — the Festival of Colour or Festival of Sharing Love
Holi is a Hindu spring festival in India and Nepal and it looks a lot like Colour Run, but without the "Run" and a lot more culture. It originated as an ancient Hindu festival and became a popular event in South Asia and increasingly around the world.

Source
So, if you've previously thought that this was not "a thing" in Singapore, hesitate no more and participate in this year's Holi Festival in Singapore. Coming back for its third edition this year, it will be held at Wavehouse Sentosa, a location upgrade from the previous years due to the overwhelming response. You will get to enjoy live performances fronted by amazing artistes, along with imported craft beers, organic and natural energy drinks, food, and a whole lot of colours!
When: February 25; 9-5pm
Where: Wavehouse Sentosa
Early bird tickets from $12.50++
Find out more
EXERCISE: Viper Challenge 2017
I'm sure most of us have watched those reality shows with humans scaling across rocky platforms and jumping across various vertical elements to reach the final glorious button. If you want a taste of that, Viper Challenge might be just for you.

Source
Viper Challenge is Asia largest obstacle running course that will push you to the limits and build stronger bonds with your teammates. You can also run alone, but that really wouldn't be as fun. It is a 10km route with 15 man-made obstacles that will keep your heart racing with a constant adrenaline rush.

Source
Wear the finisher shirt with pride when you're done with the race. And celebrate the completion of your intense workout that might kickstart the journey to a new, healthier you.
It's not too late to sign up but you've got to hurry up!
When: 11 February; 7am-11am
Where: Sentosa
Find out more