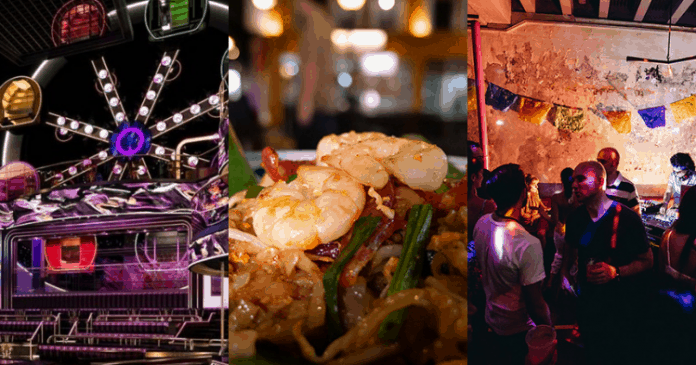 If you can't fathom the fact that we're fast approaching May, get over it 'cos we're diving right into it.
Kick off the month of May with these activities lined up for the week.
1. Wonderland
Fans of the Alice in Wonderland movies will love examining the wide collection of artefacts from the many adaptations over the years.
There are more than 30 artefacts and objects that give visitors an inside look at how adaptations of the classic have evolved – from stop motion to hand-drawn animation to digital production.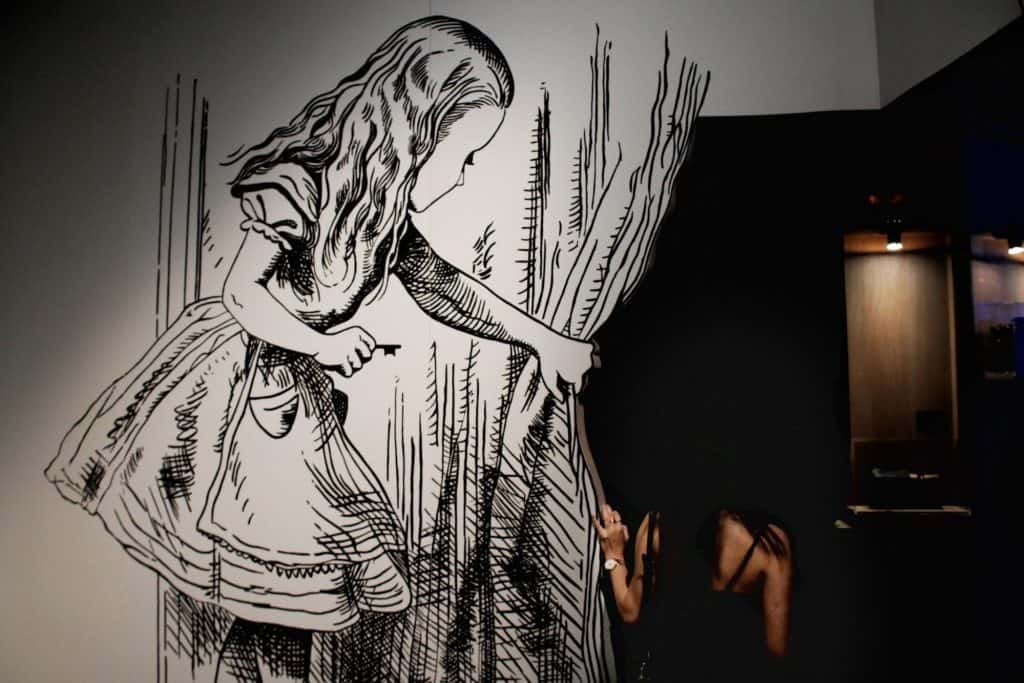 The immersive showcase by the Australian Centre for the Moving Image makes Singapore its first stop as part of its global tour.
Go forth and explore Wonderland through hands-on activities, bespoke digital activities and more – just don't forget your map!
Now till 22 Sep
ArtScience Museum
2. AIA Glow Festival
This feel-good event has all you need to recharge, refresh and reset. Blending music with fitness, it's the coolest wellness festival yet that puts the fun in your workout. No excuses for skipping yoga this time.
Kickstart your morning with a fun 5km run around Sentosa. Then, find your flow with over 30 different classes by Pure Yoga including advanced asana and vigorous vinyasa classes led by international yoga teachers Marysia Do and Patrick Beach respectively.
Reward yourselves at The Marketplace where some of your favourite chefs and restaurants will be serving up a wholesome and healthy twist to their signature bites.
As the sun sets, get down to disco with electrifying music performances by award-winning Belgian DJ, Lost Frequencies, and the UK hitmakers, Rudimental.
25 May
Palawan Beach, Sentosa
3. Love & Light Festival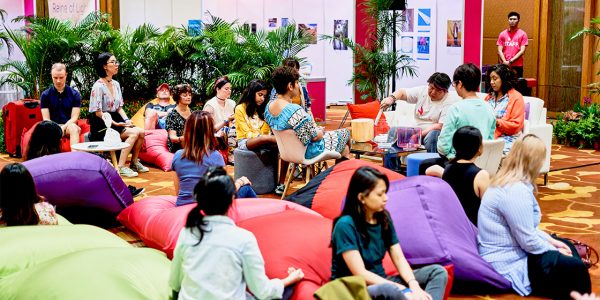 The highly anticipated 'Love & Light Festival' is back for its second year after a successful run in its 2018 inaugural.
Organised by Laughing Soul, Love & Light Festival 2019 is set to bring an even more comprehensive line-up of "light-workers', exhibitors and retailers to provide guidance and support for festival-goers on a journey of self-discovery of the mind, body and soul.
Spiritual practitioners will be present to help rid negative emotions and energy, shed some light upon your innermost questions, and even read your aura through cards and crystals for a look into self-healing.
Renowned "light workers" including spiritual guru Jasmine Miller, self-proclaimed clairvoyant light warrior and body therapist Lynn Loke, and the YIS of Light trio—made up of Tung Ya Ning, Iris Leng and Samuel Soon, who will serve as your guide to your Divine Self, are also slated to return to the festival.
10 to 12 May
Marina Bay Sands Expo & Convention Centre
4. Packaging Matters: Singapore's Food Packaging Story from the Early 20th Century
What do a Big Mac styrofoam container and a sleek metal tiffin carrier have in common? They both dutifully kept your food unsoiled and warm back in the day—and, surprisingly, are both actual artefacts preserved in the country's National Collection.
Presenting another side to our nation's avid food heritage is new exhibition Packaging Matters: Singapore's Food Packaging Story from the Early 20th Century, running at the National Museum of Singapore.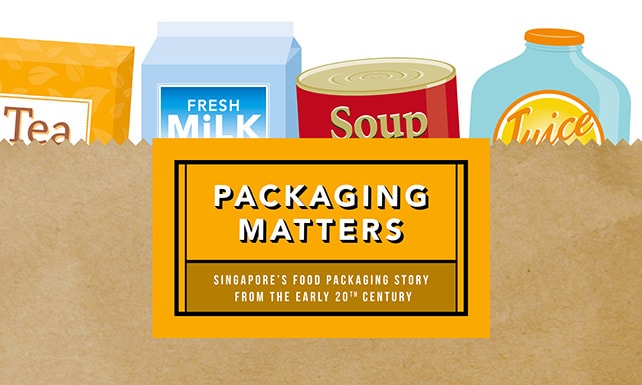 This exhibition includes a food and eco-craft market, free film screenings, craft activities and live music performances.
Be sure to swing by their interactive area at the back designed for children; but no less captivating.
There you'll find large hanging installations of our iconic bagged kopi and bandung, as well as a series of art pieces upcycled from packaging materials – made by seniors with dementia who were brought through workshops to recall and recreate their favourite foods of the past.
Now till 15 Sep
National Museum of Singapore
5. Naiise Iconic Open House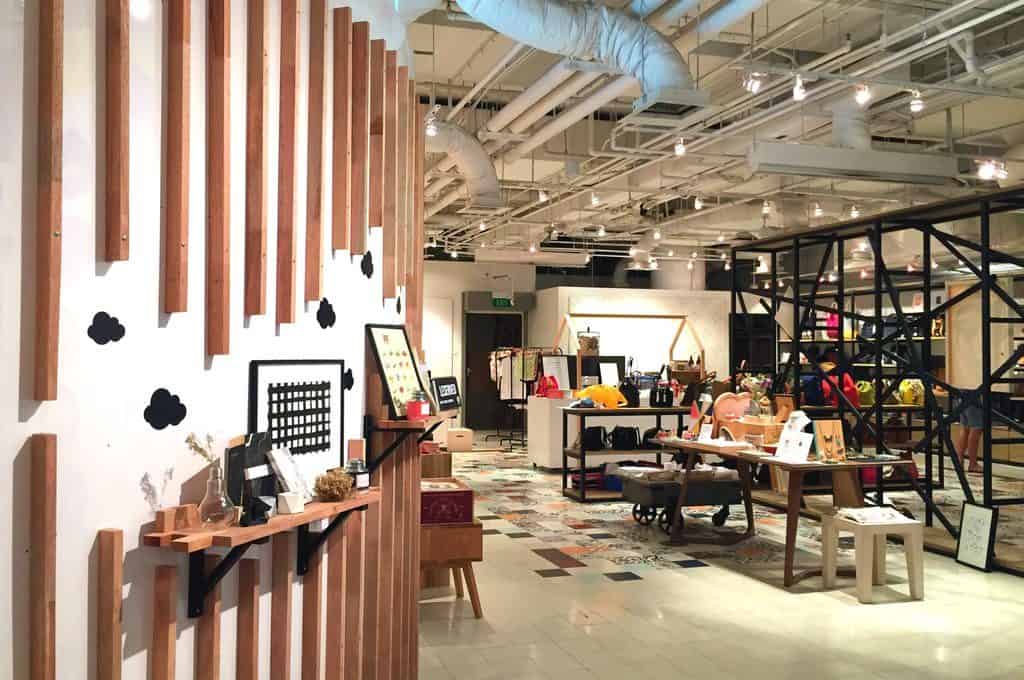 Singapore's new crown jewel is home to over 10 local brands and we're excited for it.
Homegrown multi-label boutique Naiise is in the mix with its first duplex store, bringing you the best of local designers and brands. Take a first look at the open house where you can personalise products and gifts at the Gift Bar or help designers discover their next big thing at 'Launchpad'.
There's also a Tea Bar by Teapasar and a communal cafe to rest your legs and enjoy pastries, ice-cream and coffee.
18 to 20 May
Jewel Changi Airport
6. Geylang Serai Bazaar 2019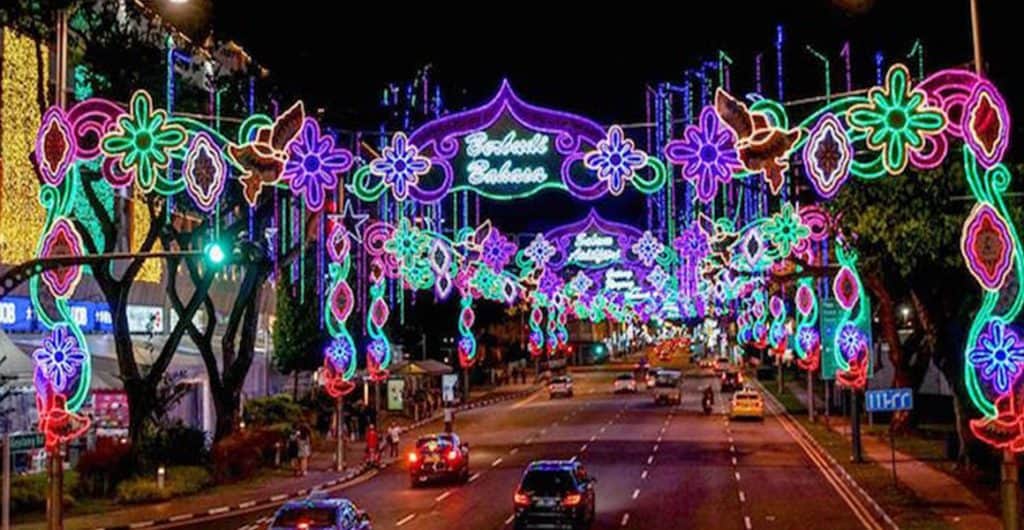 This year's Geylang Serai Bazaar will embrace more of its Malay roots, and create a nostalgic ol' pasar malam environment.
It will also be less packed, with a total of just 500 to 700 stalls set up (compared to over 1,000 previously), to give us more space to walk and eat.
Although the list of food and drinks stalls have not been officially announced, we do know that 60% of them will be dedicated to selling traditional Malay fare.
Apart from the food, the whole look and feel of the bazaar this year will also take on a better balance of nostalgic and trendy. Think fairy lights hung over the space and container-style shops selling lifestyle items.
3 May to 5 June
Geylang Serai
7. Disco De Mayo
Disco De Mayo is back for a night of good old Mexican fiesta vibes, as Lucha Loco is turning up the heat with games and prizes to be won.
While rounds of laughter and cocktail fill the evening, DJ Tyler will be spinning disco mashups and sensual tunes for guests to get on their feet and have a boogie-woogie time.
Just be sure to come dressed to impress. Guests who are in themed will be presented with a free shot of tequila!
4 May
Lucha Loco
8. Flipside
Esplanade's ten-day playful festival returns with a host of whimsical performances, larger-than-life installations, and pop-up arts and technology experiences that embrace eccentricity.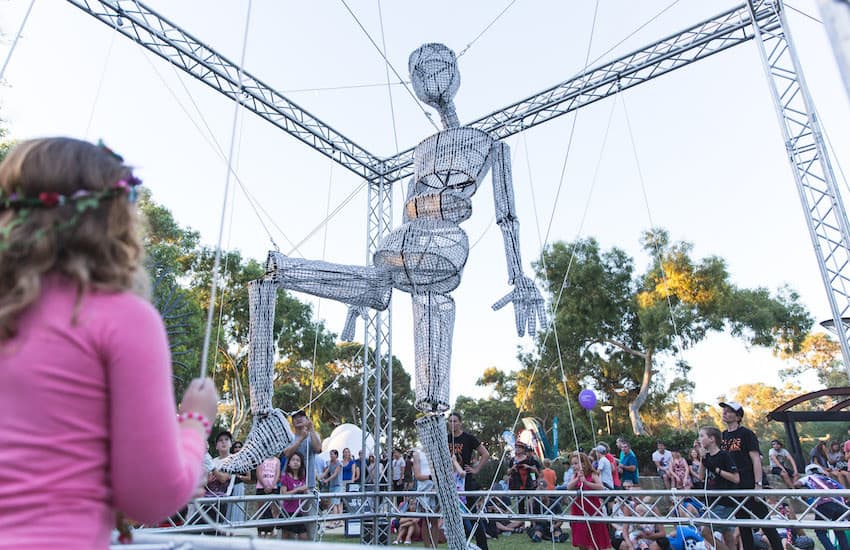 Grab your smartphone and join in an interactive performance by Smartphone Orchestra – aptly titled The Social Sorting Experiment – to find out what your digital caricature says about you.
Witness objects and real-time drawings come to life through interactivity and live animation in CCOTBBAT's Giant's Table and sit tight for The Pigeoning, a sharp yet heartfelt Bunraku-style puppet show by the award-winning artist, puppet designer and director Robin Frohardt.
24 May to 2 June
Esplanade, Theatres on the Bay
9. Corona Presents Cinco De Mayo Feasta
Chimi's is pulling all the stops for a mega fiesta with a M-A-S-S-I-V-E two-day lineup. For starters, they've split the events into two themes (adults-only and fun-with-the-family) so there's something for everyone.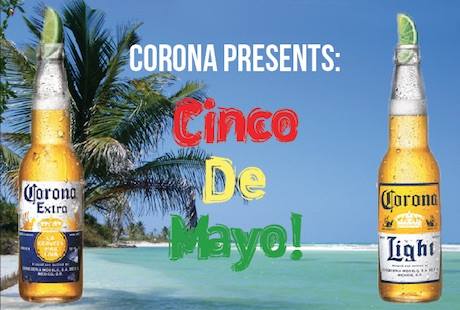 First up, look into your future with tarot card readings and channel your competitive side with Mexican themed carnival games like a cactus ring toss, down the donkey and pinatas.
DJ Abdelux and Labaude will be busting out afro and Latin Electro beats to really get you in the festive mood. The next day, bring the kiddos down for colouring competitions, face-painting, and carnival games like pin the donkey.
A ticket includes a bang-for-your-buck deal of three tacos, a tequila shot, beer or soft drink, a lucky draw coupon and three-game coupons.
4 May
Chimi's, Marina Boulevard
10. RWS Street Eats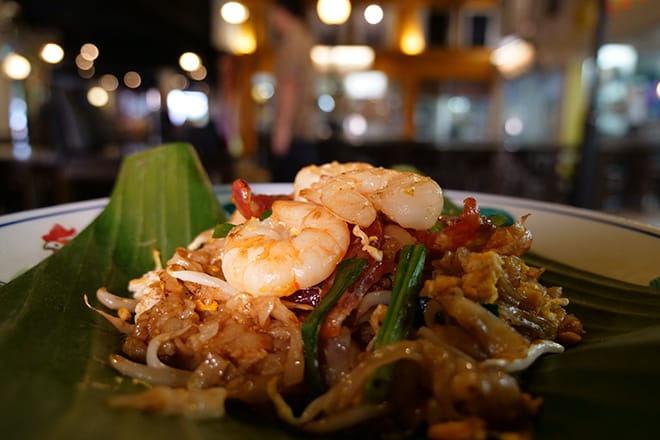 Save space in your belly for an array of Asian delicacies at the RWS Street Eats festival.
There are 24 stalls dishing out a variety of food starting from $5 including Penang's lobster nasi lemak, Rayong Province's tom yum goong noodle soup, Kaohsiung's traditional bamboo sticky rice and other delectable treats.
Who says you have to travel out of Singapore to try 'em all?
3 May
Resorts World Sentosa
11. Peroni Sunset Cinema
A film screening by the beach against a sunset backdrop? Count us film buffs in.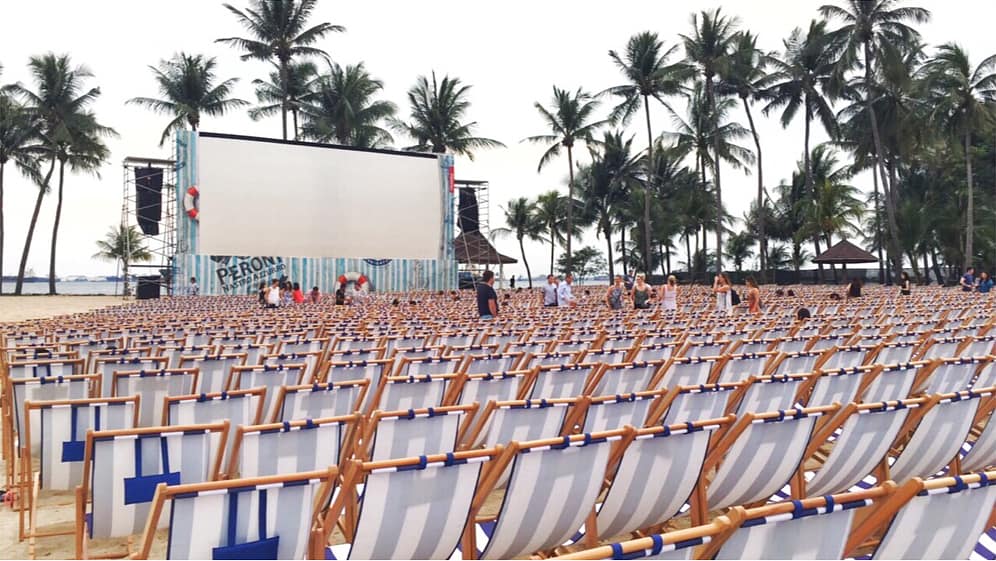 This unforgettable cinematic experience combines the latest film releases, live DJ sets, coastal cuisines, ice-cold drinks and an Instagram-worthy tropical beach setting.
Soak in the alfresco vibes while revelling in acclaimed blockbusters and indie titles such as Widows, The Old Man and The Gun, Bohemian Rhapsody, A Star Is Born and more.
2 to 15 May
Tanjong Beach, Sentosa
12. Marquee Singapore Presents Carl Cox
They had an epic opening month and is showing no signs of stopping.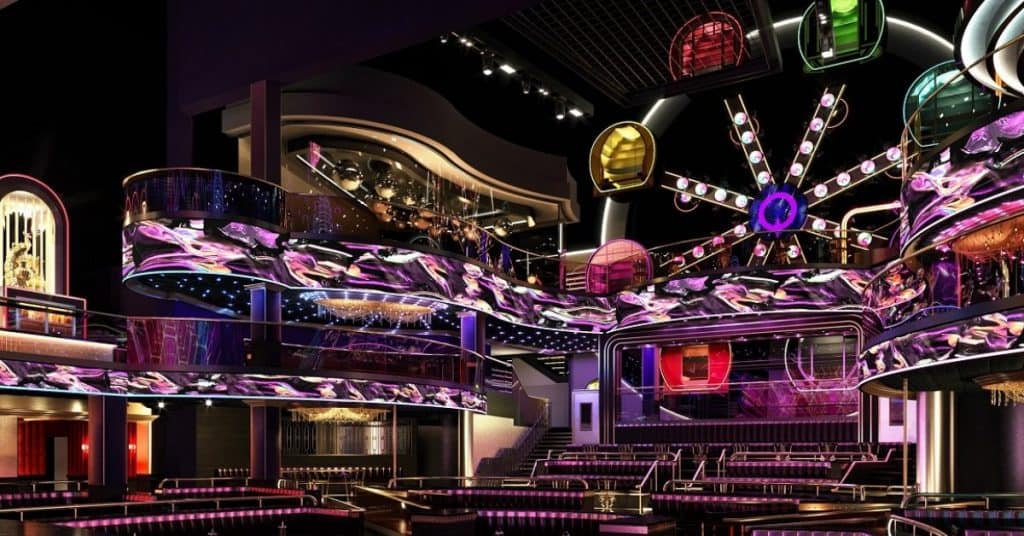 British house and techno record producer and DJ Carl Cox will be taking over Singapore largest club.
Often touted as one of the best DJs in the world, King Carl's rep precedes him. Snap up those early bird tickets before they disappear.
17 May
Marquee, The Shoppes at Marina Bay