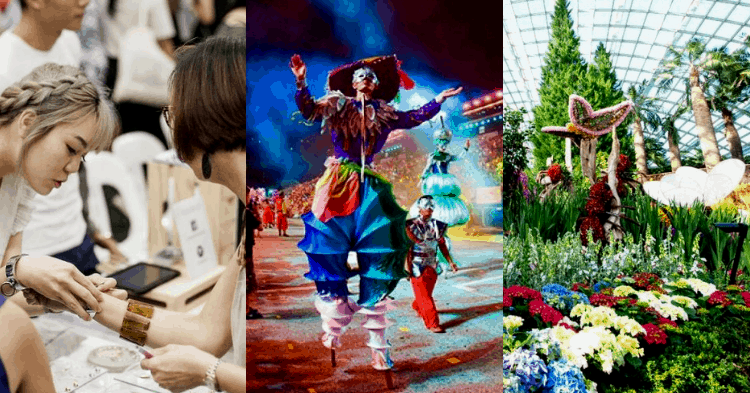 And just like that, we've sashayed into the second month of 2019.
It's gonna be a short but eventful month this February, what with the Lunar New Year festivities, obligatory Valentine's Day gatherings. Not interested in those? Here's a list of events that will keep you occupied instead.
1. State of Motion 2019: A Fear of Monsters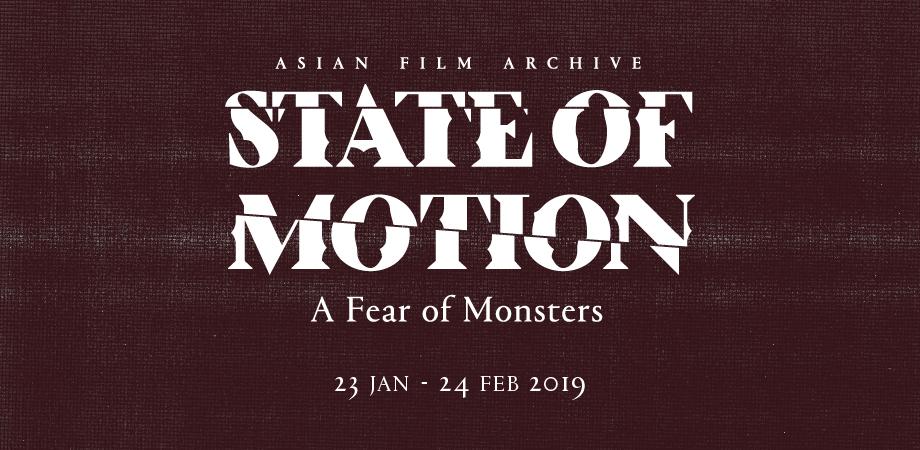 Curious about Southeast Asian horror? Featuring works by renowned contemporary Southeast Asian artists Heman Chong, Viêt Lê, Yason Banal and Yee I-Lann, this is essentially a guided night tour that explores our varied responses to our fear of monsters.
We dare you to discover the parallel histories and connections between Southeast Asian horror films and Southeast Asian contemporary art. There are also captivating exhibitions, tours, artworks and panel discussions showcasing the relationship between horror films and art.
Now till 24 Feb
Film History Exhibition: National Library Building
Art Exhibition: 11 Kampong Bugis
2. New Love Farmer's Market
If you're a regular farmers' market junkie, pencil this one in. Get your hands on everything from local produce, fresh herbs, fish, eggs and artisanal foods in the comfort of solar-powered air conditioning.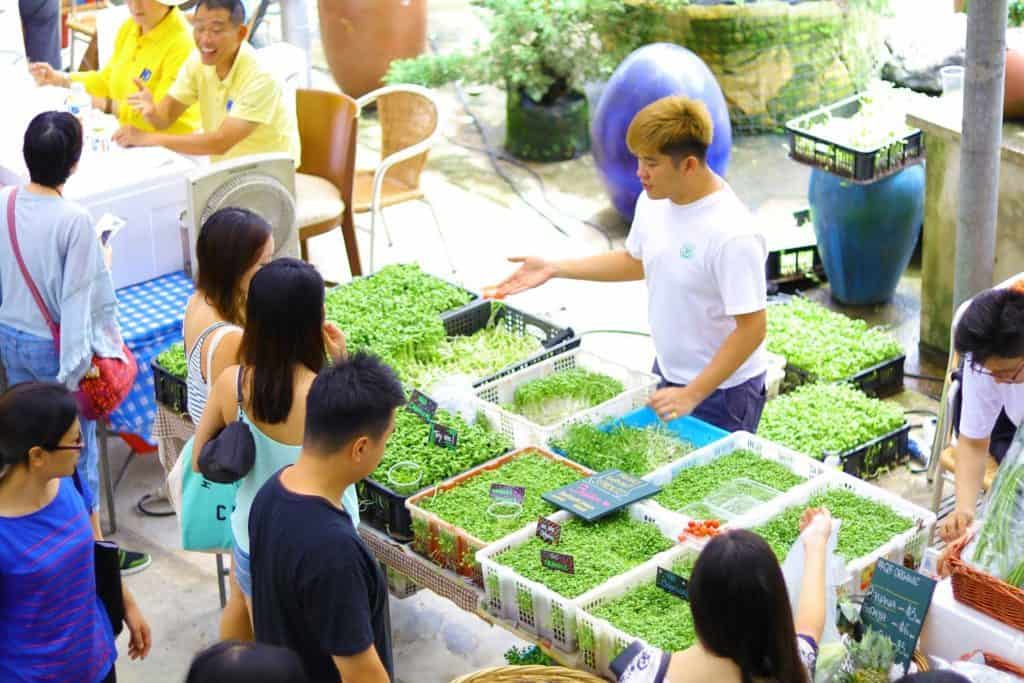 While you're there, look out for plant-based company Kroodi and fish market Seafood Element for some fabulous recipes and a whole lotta good vibes.
From 1 to 3 Feb
Shaw Tower, Level 11 Carpark
3. Michelin Guide Street Food Festival
Missed The Michelin Guide Street Food Festival last year? Well, don't make the same mistake this year as it returns for its third edition.
The festival features an exciting lineup of Michelin-approved affordable eats all under one roof, without the crazy wait times. It's the perfect opportunity to savour these established delights in one simple and easy seating!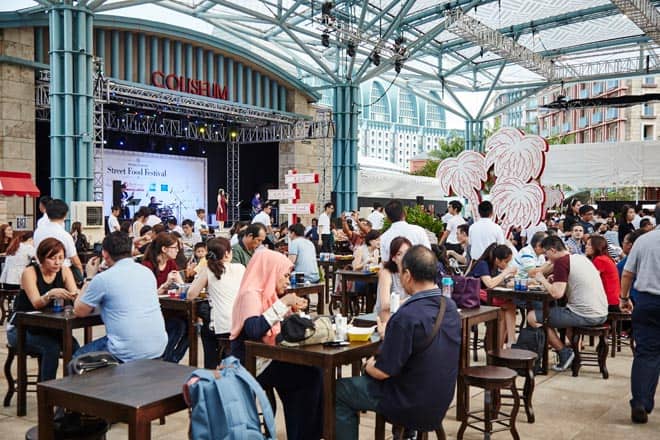 Exciting new additions in this year's line-up include the wildly popular modern Australian wood-fired grill joint, Burnt Ends – which earned its first Michelin star in 2018; Shisen Hanten – commemorating its third year as the only two-Michelin-starred Chinese restaurant in Singapore; and Michelin Bib Gourmand awardee Toritama Shirokane, renowned for its chicken yakitori skewers.
From 22 to 24 Feb
The Coliseum, Resorts World Sentosa
4. Retail Bazaar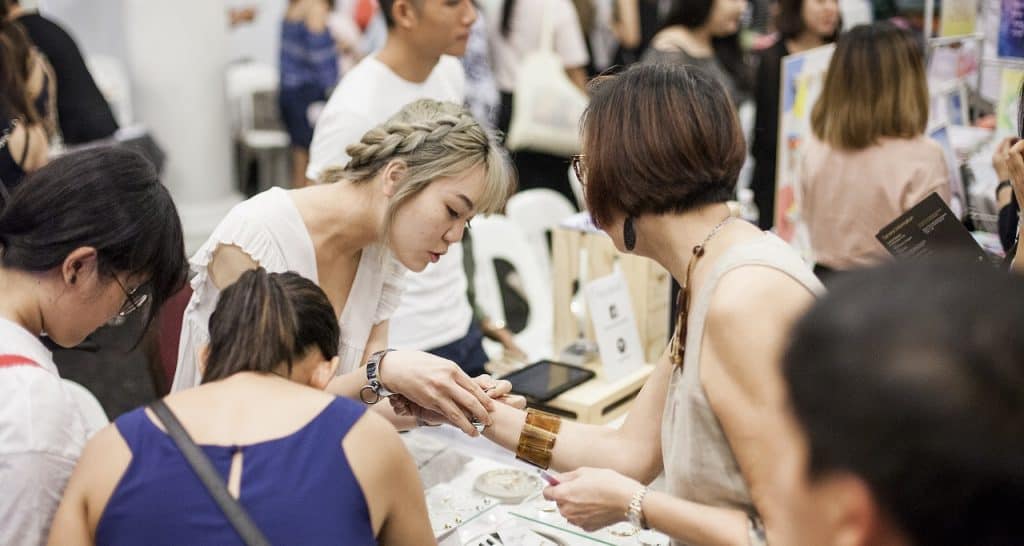 As Singapore Art Week comes to a close, there's no better way to wrap things up than with a funky retail bazaar showcasing our local creatives.
Stop by SAM at 8Q for a marketplace of arts and crafts, creators, designers, makers and inventors – after which you can pop inside for a look at the current exhibitions.
7 to 9 Feb
Singapore Art Museum
5. Chingay Parade 2019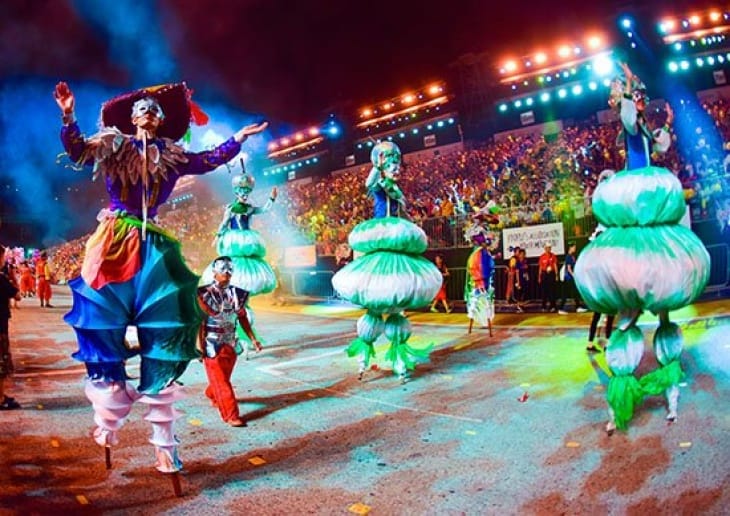 Continue your CNY celebrations at the Chingay Parade on 15 February.
This annual parade goes all out once again with the theme of "Dreams Funtasia" for the special bicentennial edition. The exciting street performances will be more inclusive this year, featuring diverse groups and many of which are performing at their first Chingay Parade.
Another new addition we're excited to see is the 270m by 7m-long painting charting the evolution and future of Singapore. Gather your friends and family to enjoy the amazing show, brilliant lights and fireworks!
15 Feb
F1 Pit Building
6. Nickelback Live in Singapore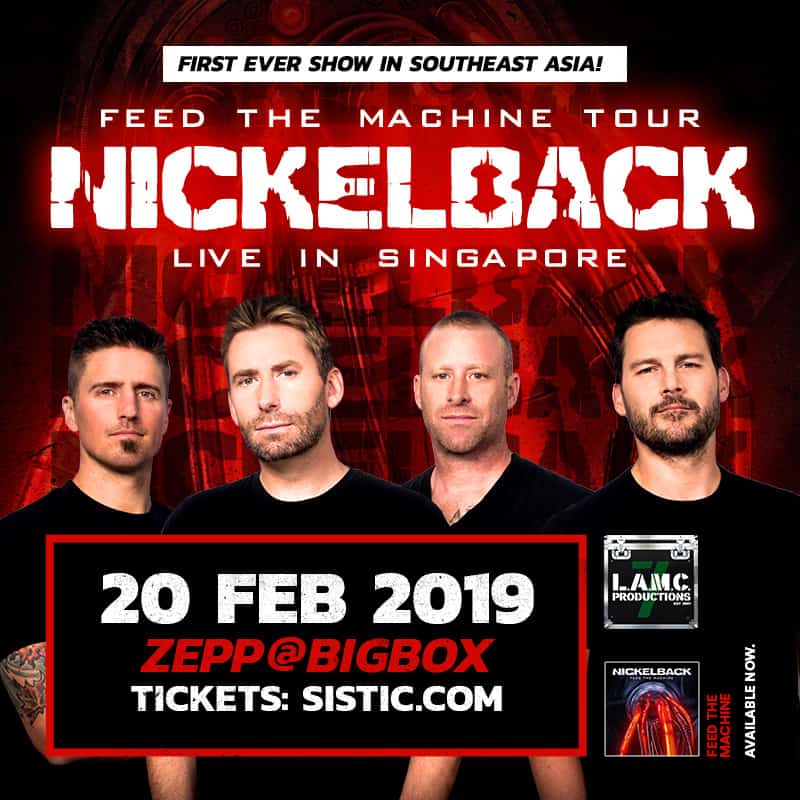 Canadian rock outfit Nickelback is headlining their very first concert in Singapore, in support of their ninth studio album, Feed the Machine.
There's no denying that Chad and the lads are considered to be one of most commercially successful bands of the past with top hits that we're all familiar with including "How You Remind Me", "Far Away" and "Photograph".
20 Feb
Zepp @ Big Box
7. Lucy Liu and Shubigi Rao: Unhomed Belongings
You probably know her for her roles in the Charlie's Angels films and television show Elementary, but Lucy Liu has another side to her as well – that of an artist. The Asian American actress will be in town to hold an art exhibition with Singaporean artist Shubigi Rao.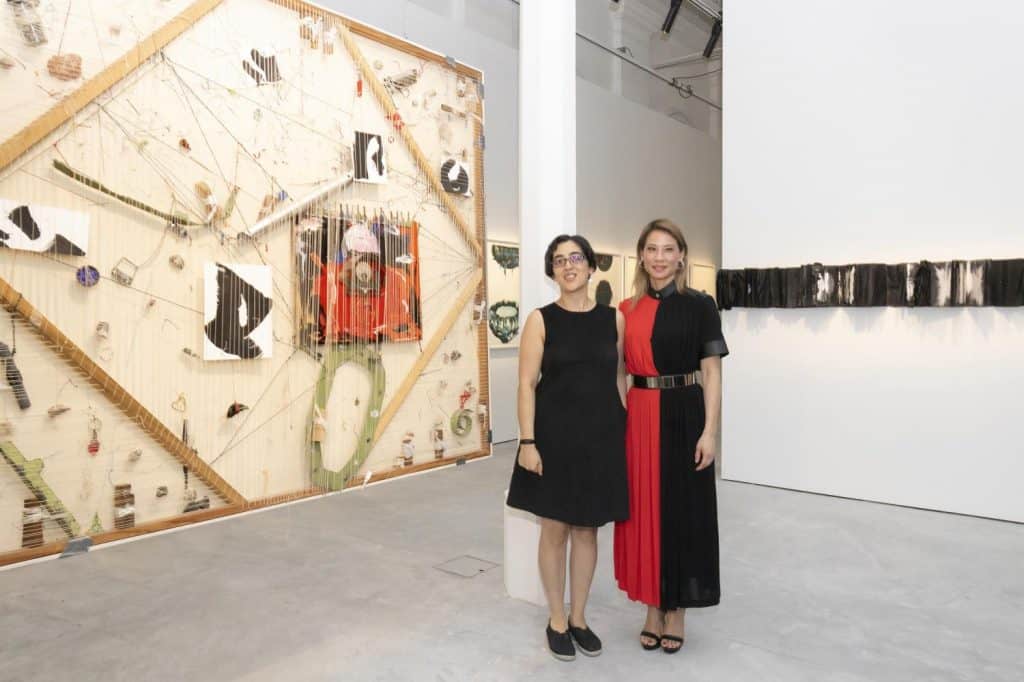 The two became friends through an exploration of their respective artworks without ever meeting in person.
The exchange unravelled shared interests and themes that are incorporated in their practices and travels. Both artists are known for analysing cultures, histories, identities and relationships through their works.
Now till 24 Feb
National Museum of Singapore
Website
8. Dahlia Dreams & Spring Surprise
Gardens by the Bay is pulling all the stops in the Flower Dome for #CNY19. Prance around blooming dahlias along with other auspicious plants like narcissus, cymbidium and chrysanthemum.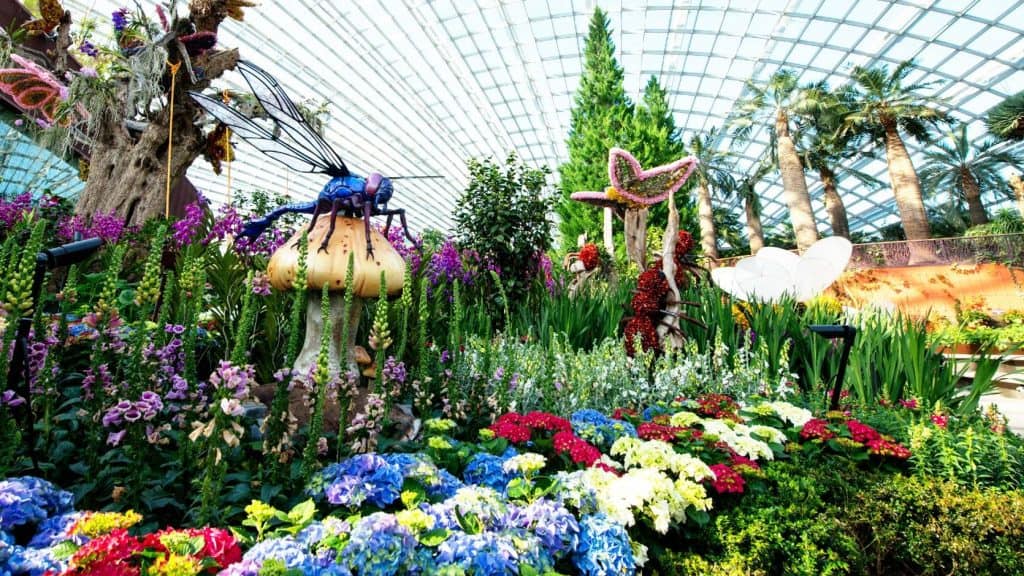 Come 2 to 10 February, the "Spring Surprise" will bring you lots of exciting cultural performances, including a special LED show over the waters, traditional lion dance, and a live performance by the Singapore Chinese Orchestra and Ding Yi Music Company.
Dahlia Dreams: Now till 24 Feb
Spring Surprise: 2 to 10 Feb
Gardens By The Bay, Flower Dome
9. TOYBOX: First Multi-brand Live Carnival In Asia
Go crazy like the kidult you are at toy giant Hasbro's first multi-brand blowout, an inaugural event which will feature seven popular Hasbro brands such as Transformers, My Little Pony and Monopoly, to name a few.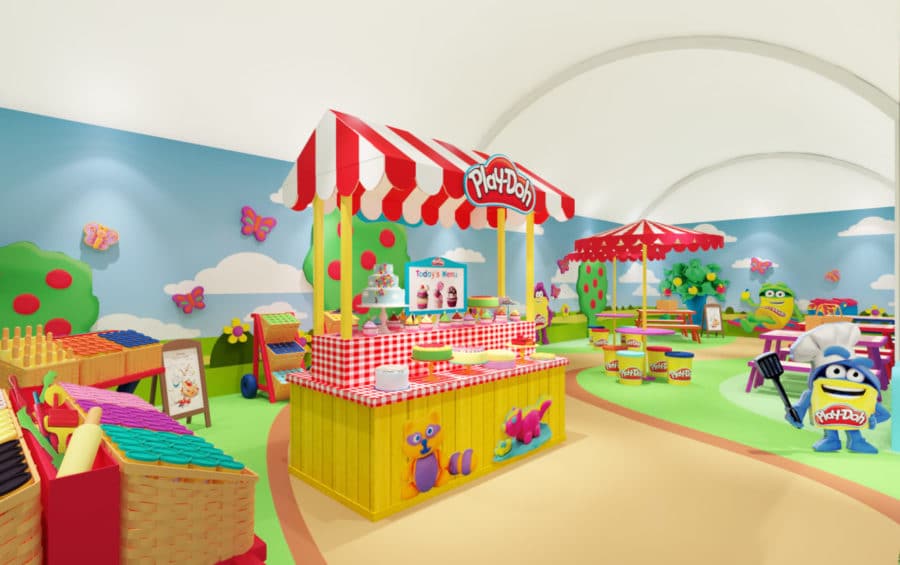 Some of the highlights include Super Claw, which is an oversized twist on the human claw machine arcade game, and Cluedo Tudor Mansion– an escape room modelled after the popular board game.
1 to 17 Feb
Palawan Beach, Sentosa
10. Jon Hopkins Live in Singapore
It's no surprise fans here can't get enough of electronic music wiz Jon Hopkins. After all, his music is centered on the invention and discovery of obscure sounds while sampling everyday clang and clatter.
Besides being known for breathing gentle soul in his musical exhalation, fans also await the English producer's occasional odd stage antics.
This time, he's back with new release Singularity, a hybrid of everything from rugged techno and transcendent choral music to solo acoustic piano, perfect for a pre-Valentine's day treat!
13 Feb
Capitol Theatre
11. Artwalk Little India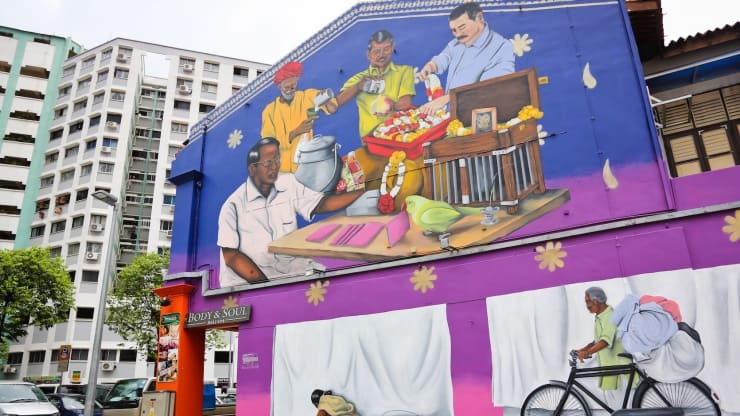 Artwalk Little India has been adding a handsome helping of spice to an already vibrant prescient. The fifth Artwalk Little India returns this year to the buzzing heritage district with more experiential works, where guests get to admire public art displays, wall murals, performances and more.
Now till 4 Feb
Various Locations in Little India
12. Captain Marvel Fan Event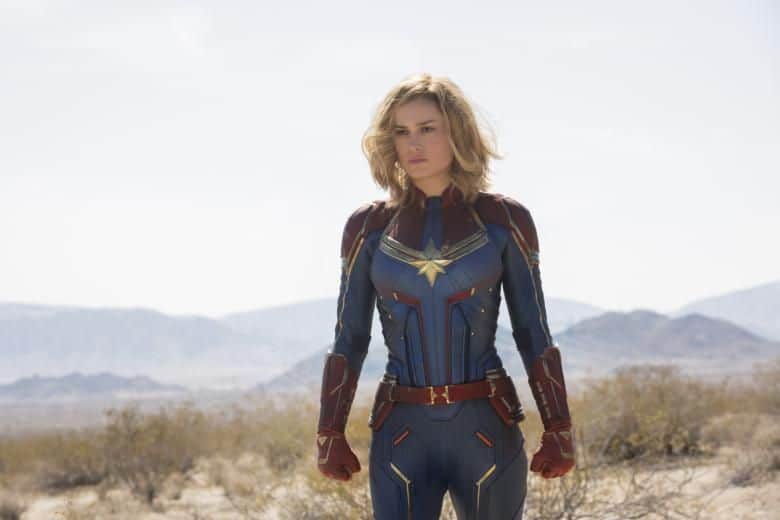 MCU fans, this might just be the perfect V-day!
Before we catch the much-anticipated movie in cinemas on 7 March 2019, the cast and directors are making their way to Marina Bay Sands. It's your chance to meet Brie Larson, Samuel L. Jackson, Gemma Chan, and Directors, Anna Boden and Ryan Fleck.
Although it's a free-to-public event, you need register (limited tickets only) at 10 am on 10 February, Sunday.
14 Feb
Marina Bay Sands Expo and Convention Centre
Register here