November doesn't get enough props for being a great month.
Not only is this the month that marks the beginning of the holiday season, but it is also jam-packed with other activities from sustainable markets, musicals and even a BBQ festival.
Here are 12 events happening this November that you simply won't want to miss.
The Far Side Of The Moon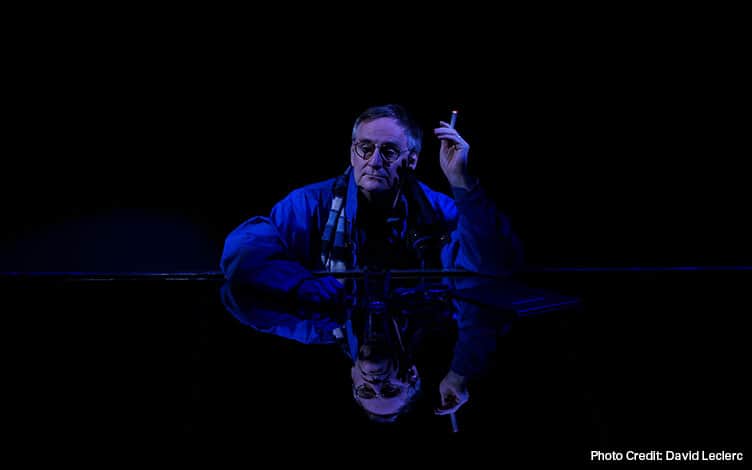 19 years since its debut in Quebec, Robert Lepage's iconic act is finally coming to Singapore.
The theatrical work is performed solo by the critically acclaimed Canadian actor, Yves Jacques, and follows an international space race to the moon between the Americans and the Russians.
The witty and inventive staging sets its cosmic gaze on Philippe, a struggling introverted philosopher, and his younger brother André, a successful TV weatherman. The estranged pair are drawn together, coming to grips with the death of their mother.
Jacques' poignant acting and Lepage's work seamlessly in this combination of an emotionally arresting exploration of both outer and inner space that you simply can't miss!
1st & 2nd November
Esplanade Theatre

Street Superior Festival 2019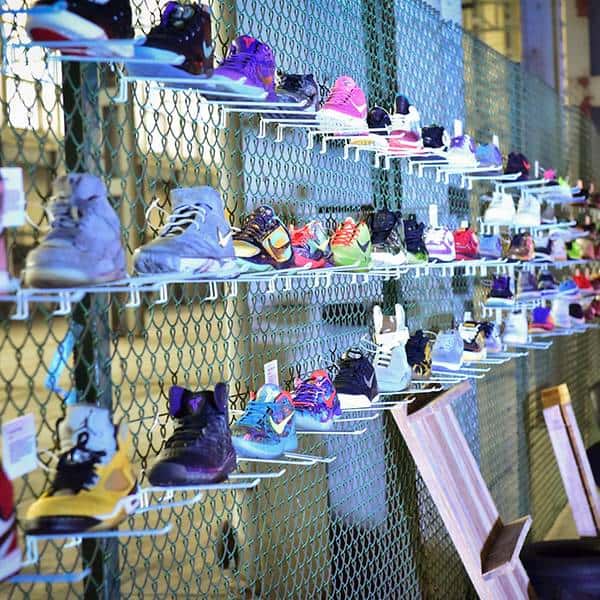 Strap on your coolest kicks for Street Superior Festival 2019.
Adopting the theme of customisation, the event will take over five floors of *Scape so there's plenty to see and do.
For starters, witness some of the best local and international custom sneaker artists strut their stuff at various competitions and workshops. Get your hands on designer collectables at the toy convention, Big Big Con, and rub shoulders with the most creative hands in the industry.
2nd & 3rd November
*Scape
Website
A Mindful Christmas Market!
Go eco this Christmas as The Green Collective SG is hosting A Mindful Christmas Market! at its Funan store, where you can share the joys of Christmas while promoting sustainability.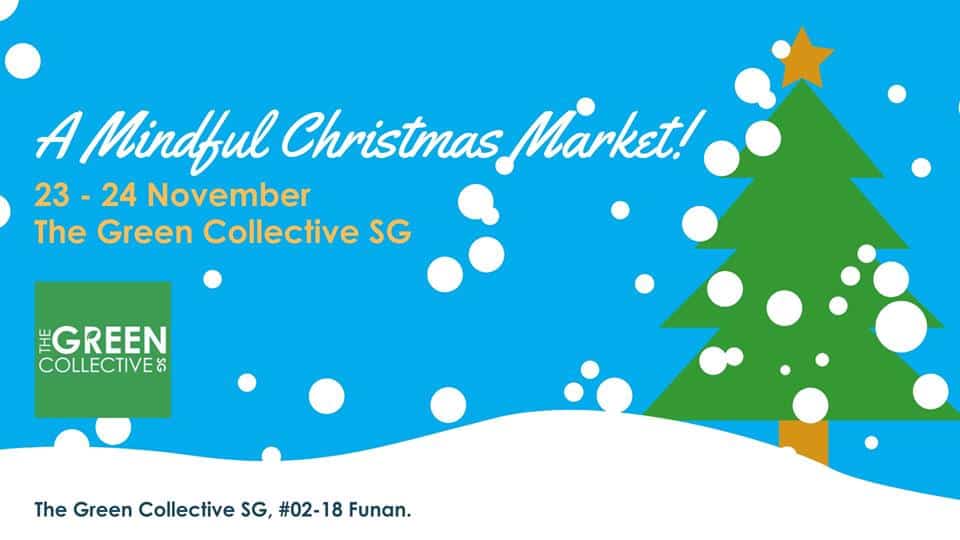 Green gifts include Zhai Eco's handmade, fair-trade Christmas cards, Truth&all's sustainable shades (that you can get at 10% off), and LVL's organic superfoods which will all be sold at a discounted price.
And if that's not enough, check out Alcheme Skincare's DIY personalised skincare booth, a blooming tea demo by Petale Tea, vegan nut milk tastings at Wellness Within, plus a vegan bake sale by Bakening on the fair's first day.
23rd & 24th November
The Green Collective SG
Website
Super Hero Virtual Run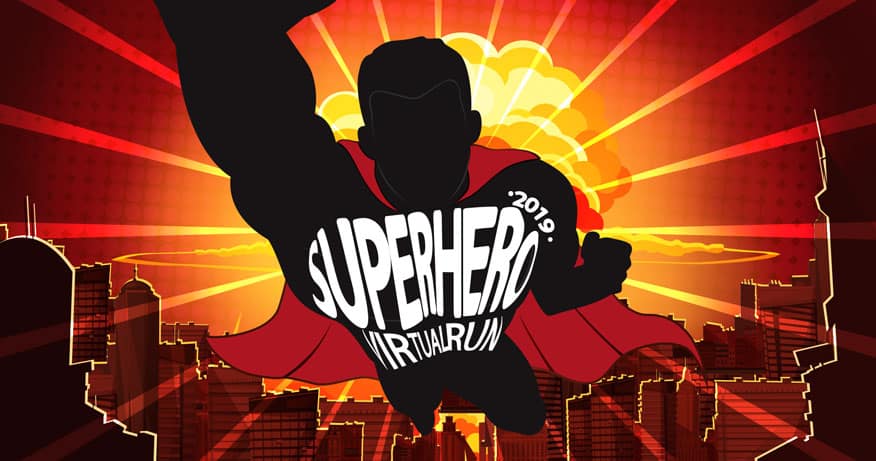 Sprint your way to a fitter you when you take part in the Super Hero Virtual Run, which is super simple and fun to join too.
Simply sign up for the race, complete it using a GPS tracking app or indoor treadmill, and submit the screenshot of your completion online. You'll receive your finisher's medal or e-badge once your submission is verified.
1st November
Website
The Great Grill Out 2019
Look forward to a smoky, tantalising and Guinness-infused menu from Camp Kilo Charcoal Club, Red Eye Smokehouse, Sidecar Sausages, Meatsmith, Man Man, and Frank Food Company.

When you're full from all the food, put on your dancing shoes and groove to the cheery beats by musical acts. Then, walk it off at the sustainable market and shop for a variety of eco-friendly products.
Did we mention that there is also a spicy sausage challenge and a special five-course food pairing menu for just $68?
Tickets can be purchased at the door and are priced $20 onwards. This ticket also entails a complimentary pint of Guinness.
2nd & 3rd November
The Core Collective (Dempsey)
Register here
Seamaster T2 Diamond 2019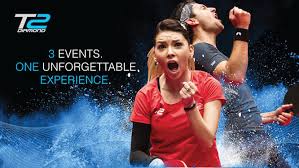 The world's most riveting table tennis tournament will see the world's top 16 male and 16 female players preparing to battle it out for the T2 Diamond 2019 championship title, which is a combined prize of US$500,000 and up to 1,000 ITTF Ranking Points.
Catch all the action at Our Tampines Hub as T2 Diamond breaks away from the traditional table tennis match format with a fast-paced and exciting gameplay for players and audiences alike.
21st to 24th November
Our Tampines Hub
Book your tickets here
The Gifting Edition 2019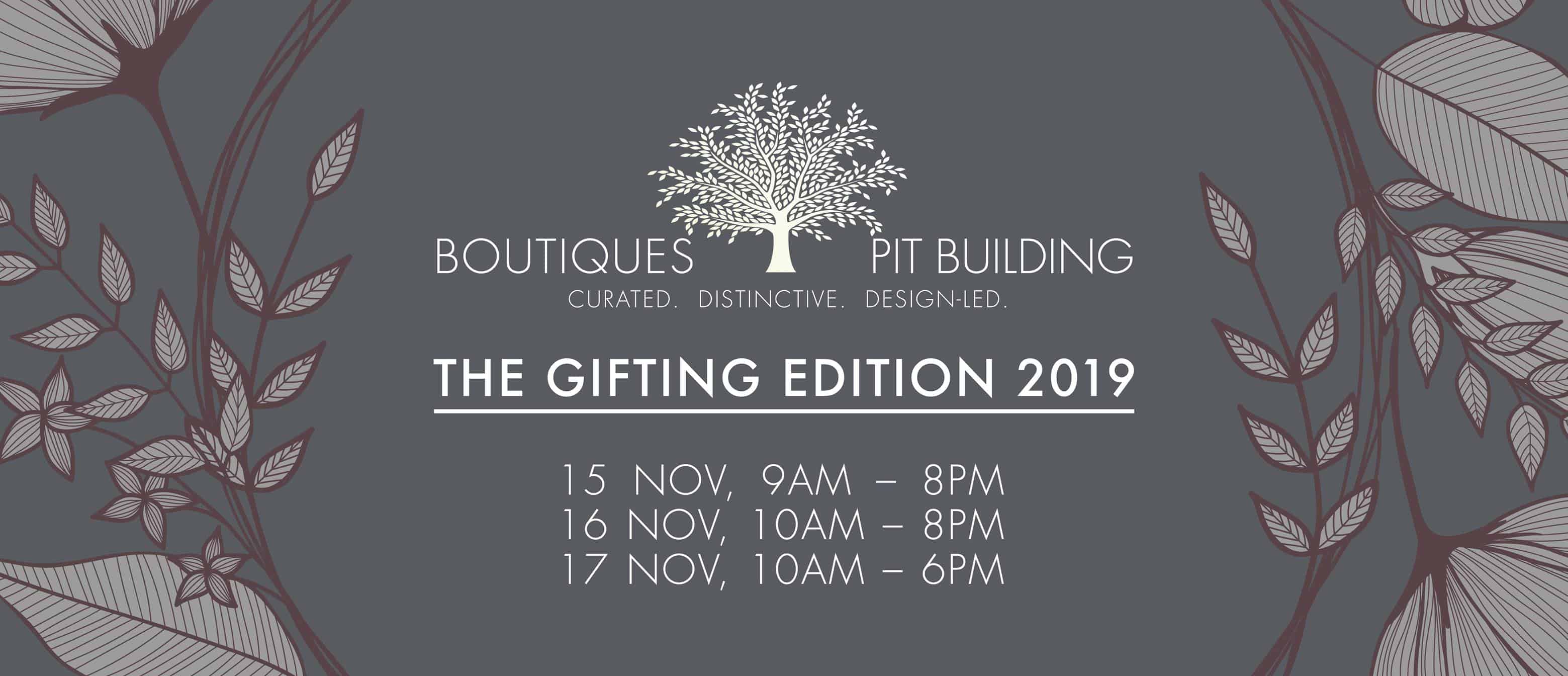 Support over 300 independent, design-forward, local brands at Boutique Fairs Singapore's three-day market in November. Named The Gifting Edition 2019, we'll be anticipating a festive market that'll put us all in the holiday mood.
Expect the sale of both men and women's clothing, home decor pieces and lifestyle products, as well as some immersive workshops plus food and drinks available for purchase, so you won't have to shop on an empty stomach.
15th to 17th November
Boutique Fairs Singapore
Website
The Purple Parade 2019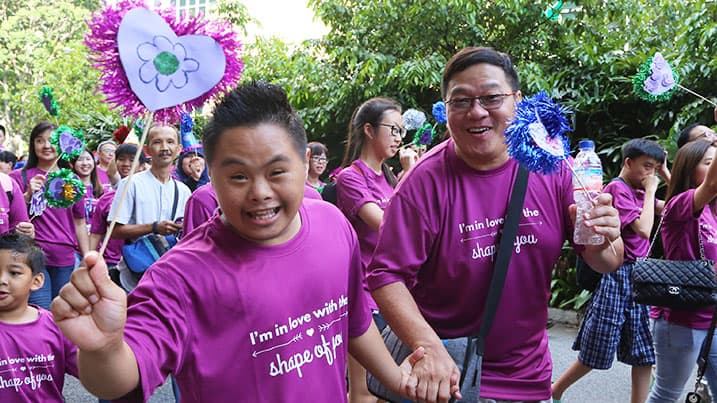 Wanna do some good this weekend? Join The Purple Parade for the largest purple party in town.
Held in support of promoting awareness and celebrating the abilities of people with special needs, the parade includes a creative march past, exclusive items made by individuals with special needs, unique purple food and drinks, exciting games and even a concert.
Wear your best purple outfit and swing by Suntec City to show your support. *Inserts heart emoji*
2nd November
Suntec City (At the outdoor spaces between Tower 1 & 5)
Website
Anime Festival Asia
A celebration of everything anime, the Anime Festival Asia is one of the most well-known cosplay festivals internationally.

Following the extravagant turnout of 2018's 10th-anniversary edition, this year's Anime festival chimes in strong with a line-up that holds a candle to its predecessors.
There's the regular exhibition hall where you may encounter familiar faces, geek out over the latest anime, manga and other Japanese pop culture trends at the Akiba Town, catch performances by local acts and other Japanese content by exhibitors and hang by the Creators Hub to pick up fan-made merchandise such bookmarks and posters that will make for great souvenirs.
29th November to 1st December
Suntec Singapore Convention & Exhibition Centre
Website
Spectrum 2019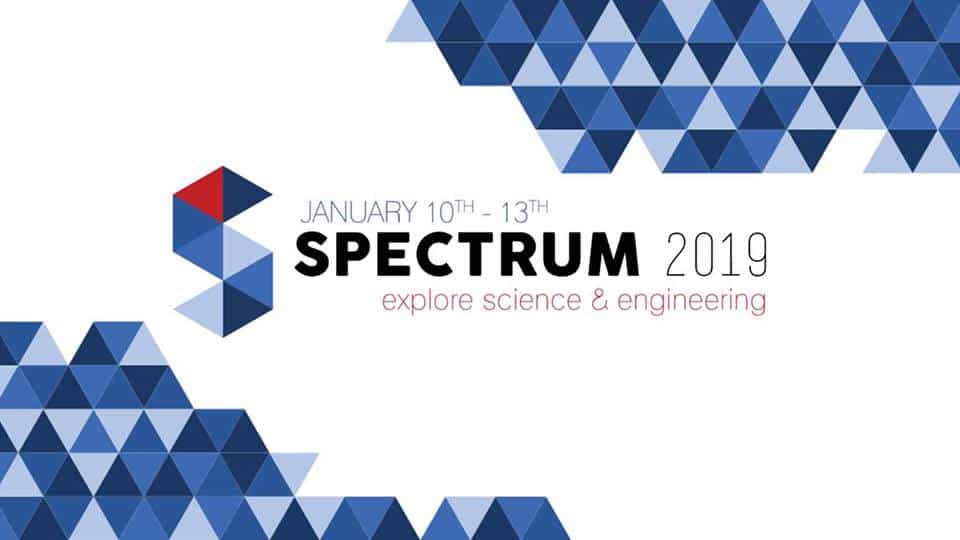 As part of Esplanade's Spectrum 2019, London Sinfonietta returns with three innovative and expressive works including Danish composer Hans Abrahamsen'sSchnee (a showcase of aural perspectives of snow), Oliver Knussen's set of four miniature worksSongs Without Voices (featuring 3 poems complete poems with each syllable "set" to music for instruments and the fourth featuring the cor anglais) and last but not least, an encounter with Singapore composer Diana Soh inModicum (a work consisting of seven short movements, the sequence of which is shuffled or rearranged for every performance).
2nd November
Website
Kumar Konnects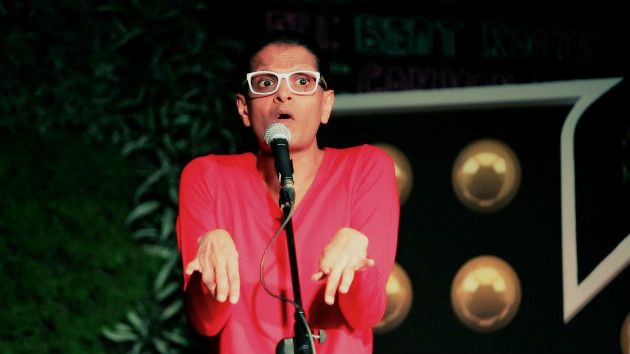 Singapore's most iconic drag queen comic, Kumar, needs no introduction.
His stand-up shows are studded with political gags and dirty jokes. Now, he's back with a show in support of Beyond Social Services, a charity dedicated to nurturing disadvantaged families.
All proceeds will go to the charity, so do good and get some laughs while you're at it.

6 November
Capitol Theatre
Website
Singapore Writers Festival
Take your noses out of the pages and meet the authors behind your favourite books.
Returning this November is the long-standing, annual literary fiesta that is the Singapore Writers Festival, with new festival director and poet Pooja Nansi at the helm.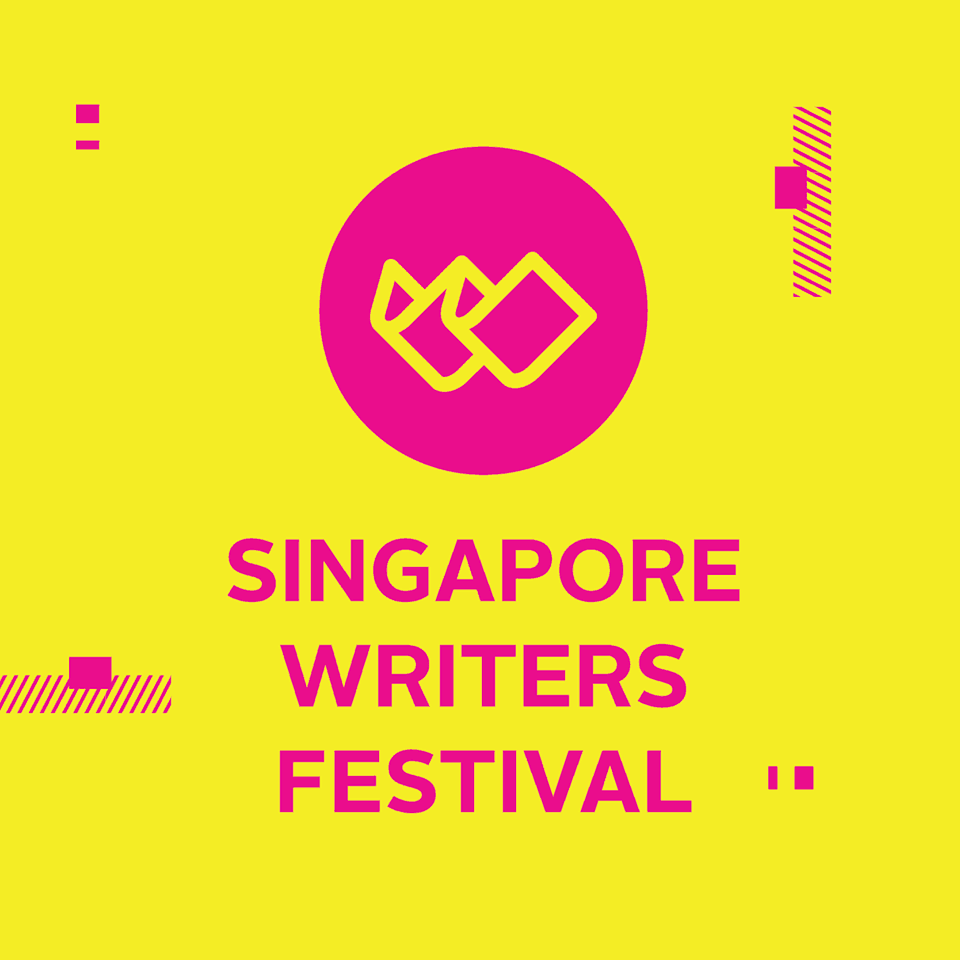 Themed "A Language of Our Own", the festival is now in its 22nd edition and will explore the role of language through the formation of communities and expression of identities in today's age.
Literary giants such as Min Jin Lee, Pico Iyer, Roxane Gay, Marlon James, Haresh Sharma and more are set to make an appearance.
1st to 10th November
Singapore's Civic District
Website